If you're unfamiliar with the market, AMD's processor portfolio could seem a little complicated. AMD offers two distinct products, one with graphics and the other without, in contrast to Intel, which integrates graphics into each of its mainstream processors.
One of the former is the AMD Ryzen 5 3400G, an AMD APU (Accelerated Processing Unit) that combines Ryzen CPU cores and Vega GPU cores. A quad-core processor with the finest integrated graphics on a desktop chip currently is the end result. And the price is only $150 (on release).
Who would want one of them, though? After all, you must want the best graphics card if you're constructing a gaming PC, even one on a tight budget. Wrong. You've come to the correct place if you're looking for a super-budget way to enter the world of PC gaming.
It's unfortunate that AMD's naming scheme for its APUs and the Ryzen CPUs on which they're built somewhat conflict. This is not based on AMD's Zen 2 7nm architecture featured in the Ryzen 3000 CPU range, despite being an APU in the 3000 series. Even though it's only $150, it's worth mentioning because I can see unwary clients being taken advantage of.
AMD Ryzen 5 3400G Specifications
Since the AMD Ryzen 5 3400G has simultaneous multithreading across its four cores, you truly have eight processing threads at your disposal. It is constructed utilizing the 12nm process, which was initially launched with AMD's second-generation Ryzen processors, and has a 3.7GHz base clock and 4.2GHz boost clock.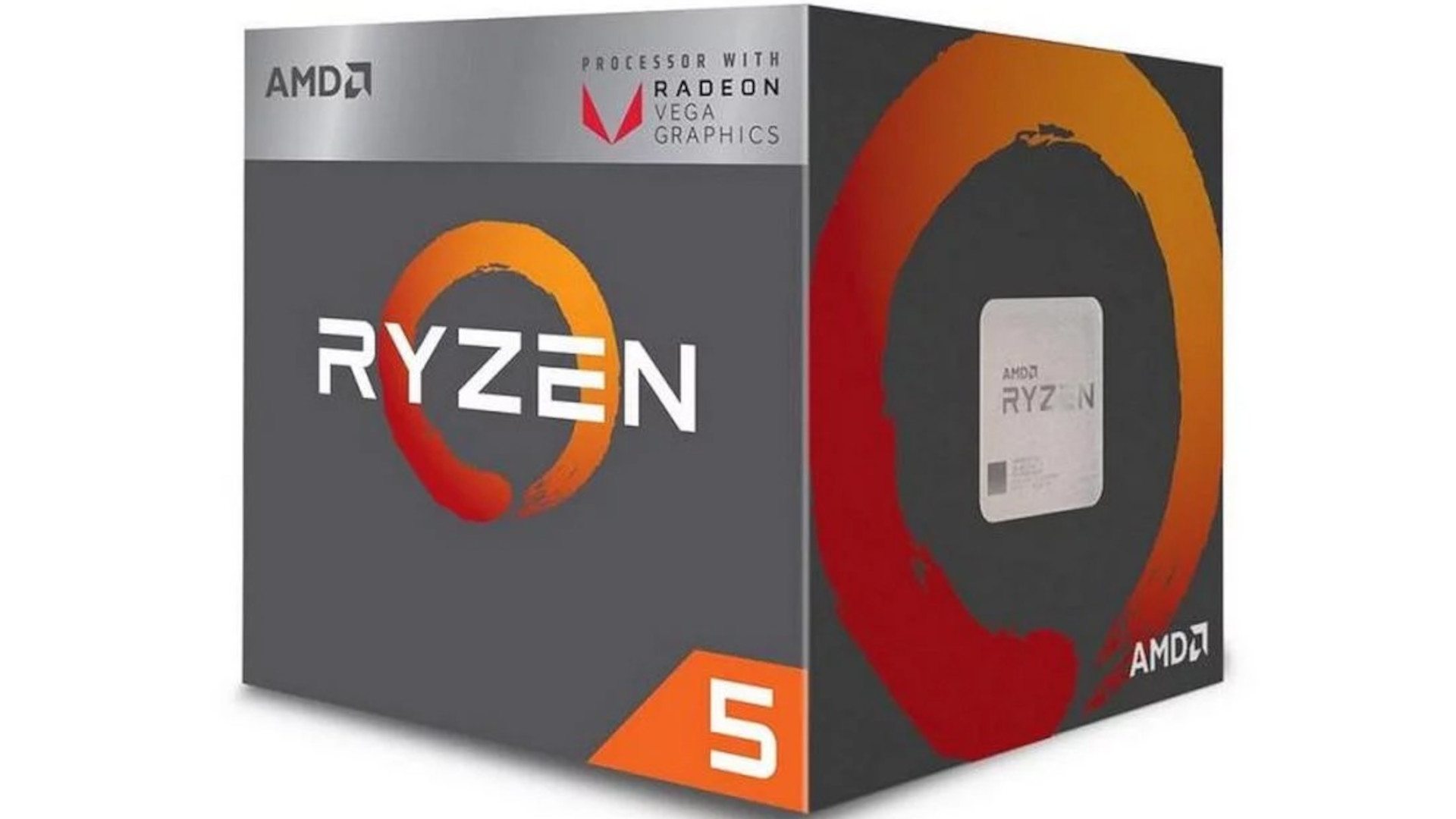 The AMD Ryzen 5 3400G RX Vega 11 graphics are its biggest draw. Although it only has 11 Vega GPU cores, it can still play many modern games if you're content with decreasing the in-game graphics preset and lowering the resolution to 1080p or 720p.
Along with the chip, a Wraith Spire cooler is also included in the box, so you can save spending money on both a CPU cooler and a discrete graphics card when using this chip.
Due to compatibility with the AM4 socket, which is the same socket used across the AMD Ryzen family, this chip may also be installed in the majority of current AMD motherboards. Just keep in mind that for this chip to function, your motherboard will need a suitable BIOS and a spare video output.
AMD Ryzen 5 3400G Specs
| | |
| --- | --- |
| Platform | Boxed Processor |
| # of CPU Cores | 4 |
| Base Clock | 3.7GHz |
| L3 Cache | 4MB |
| Processor Technology for CPU Cores | 12nm FinFET |
| Thermal Solution (PIB) | AMD Wraith Spire |
| Launch Date | 7/7/2019 |
| Product Family | AMD Ryzen™ Processors |
| # of Threads | 8 |
| L1 Cache | 384KB |
| Default TDP | 65W |
| Unlocked for Overclocking | Yes |
| Thermal Solution (MPK) | AMD Wraith Spire |
| *OS Support | Windows 10 – 64-Bit EditionRHEL x86 64-BitUbuntu x86 64-Bit |
| Product Line | AMD Ryzen™ 5 Desktop Processors with Radeon™ Vega Graphics |
| Max. Boost Clock | Up to 4.2GHz |
| L2 Cache | 2MB |
| AMD Configurable TDP (cTDP) | 45-65W |
| CPU Socket | AM4 |
| Max. Operating Temperature (Tjmax) | 95°C |
Overclocking of AMD Ryzen 5 3400G 
We tried both manual overclocking and AMD's auto-overclocking PBO capability, which is a wonderful addition to the AMD Ryzen 5 3400G. However, we discovered that hand tuning yielded greater performance benefits. The graphics engine in particular, which is unaffected by the auto-overclocking option, is a good example of this.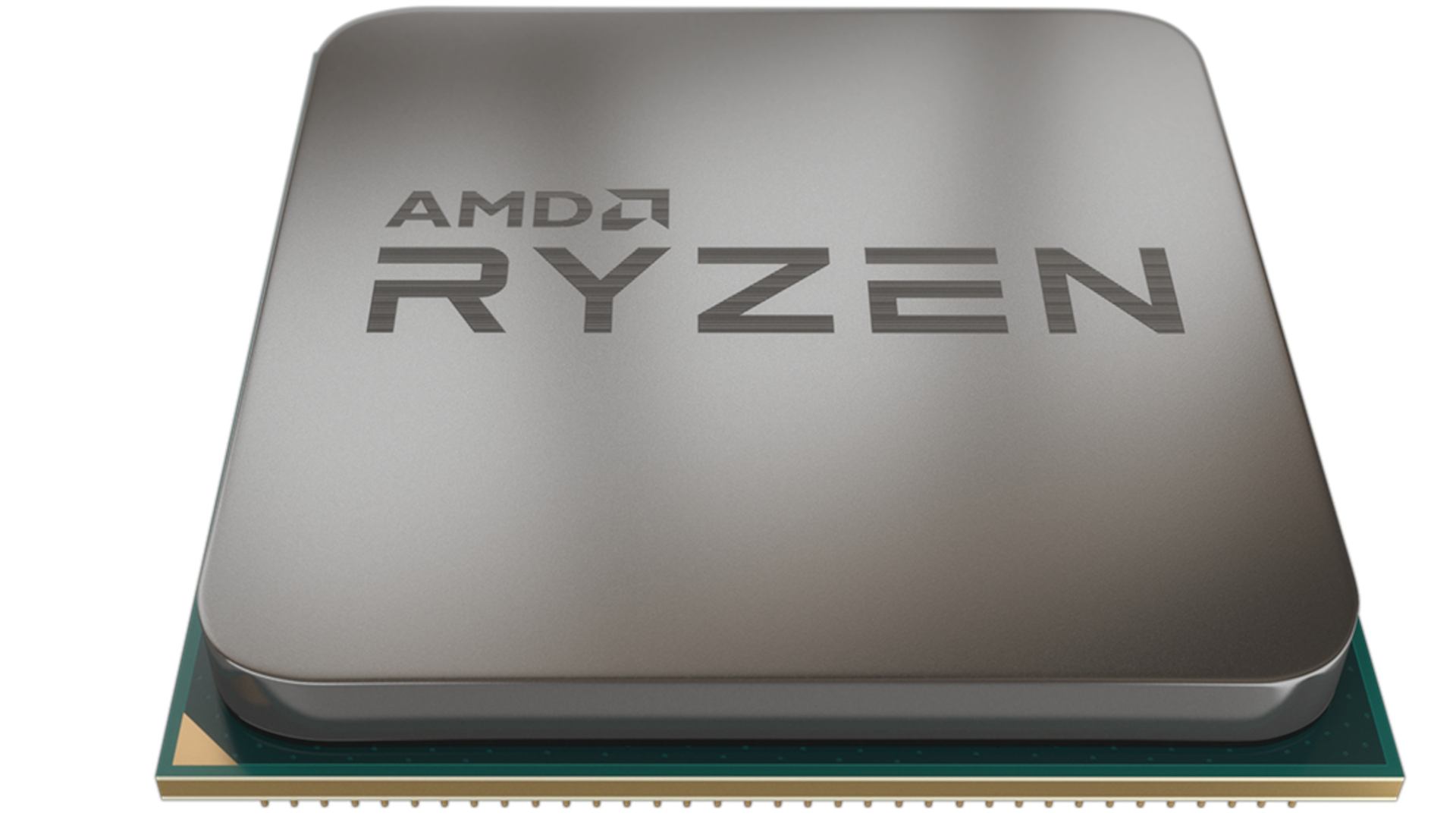 The Ryzen 5 3400G's execution cores were overclocked to 4.2 GHz using 1.25V VCCDR SoC voltage and 1.38V vCore, which is a good improvement above the maximum 4.0 GHz overclock we achieved with the previous-generation 2400G. A steady 1700 MHz graphics clock rate was also unlocked by pushing the graphics engine up to 1.2V, which is another excellent gain above the previous generation's top speed of 1555 MHz.
Additionally, we increased the memory's speed to DDR4-3466 with timings of 14-14-14-34, which was a respectable improvement over the 2400G's DDR4-2933. This resulted in another significant improvement in integrated graphics performance, however it should be noted that most memory kits that support such a high memory data transfer rate are typically expensive for a budget build. Results from less expensive kits will vary.
With our fully overclocked settings, the stock cooling on the 3400G reached a maximum temperature of 82C, which we found to be more than suitable for overclocking. The chip frequently stayed in the mid-70s with less taxing workloads.
AMD Ryzen 5 3400G Tests & Performance
While the AMD Ryzen 5 3400G features an all-core overclock of 4.2 GHz combined with DDR4-3466 memory and a 1700 MHz GPU clock, all third-generation Ryzen listings with "PBO" suggest an auto-overclocked configuration with DDR4-3600 memory. DDR4-3600 is used in Intel's overclocked variants.
Along with running the chips through our standardized battery of discrete GPU tests, we tested the integrated graphics engine at 1080p and 720p gaming resolutions. It should go without saying that the testing of processors with integrated graphics has a far greater influence. Although we only tested the Core i3-9100 in our integrated graphics tests, rest assured that other Intel CPUs with the same UHD Graphics 630 engine will perform similarly.
When using a discrete graphics card, Civilization VI benefits from greater clock rates and per-core performance, but Intel's Core i3-9100 struggles despite the increased clocks because of its unimpressive UHD 630 graphics engine. Here, both at 1920×1080 resolution and at 1280×720 resolution, the i3-9100 lags well behind the competition.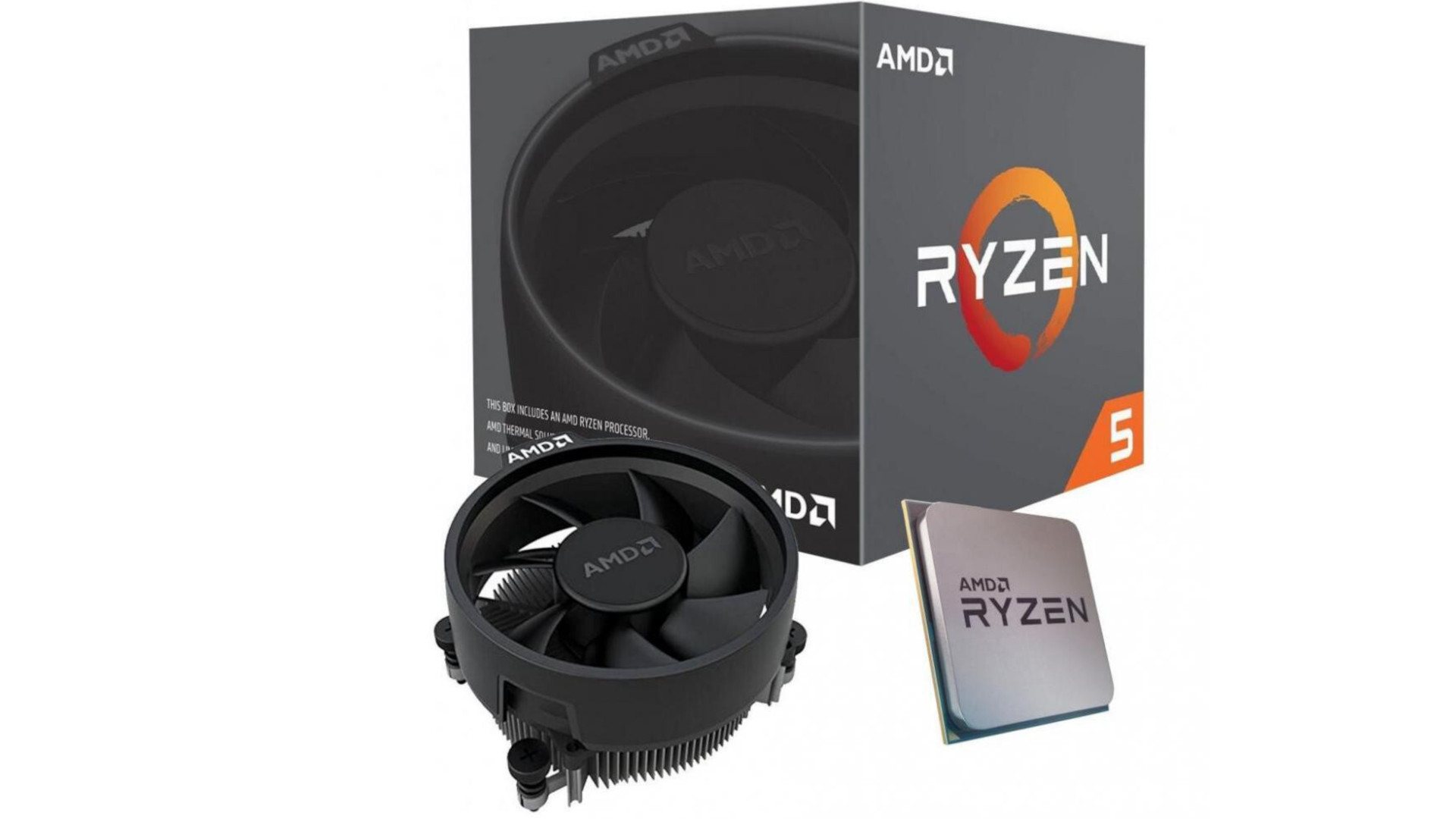 The $99 Ryzen 3 3200G is surprisingly agile given its lower allocation of 8 CUs while the Ryzen 5 3400G offers strong performance at basic settings.
When playing Dota 2 at 1080p and 720p resolutions with the "best-looking" option, the AMD Ryzen 5 3400G comfortably won first place thanks to its fluid gaming performance. The Core i3-performance 9100's at 1080p was unusable, but its 34 frames per second in the 720p tests is acceptable. While the Ryzen APUs persevered with fluid gaming performance, we frequently observed hitching during our test sequence.
Far Cry 5 is a more recent game, so most people wouldn't anticipate being able to play it on integrated graphics, but the Ryzen APUs handled the 720p round of tests fairly well, albeit with toned-down settings. Our 1080p series of tests weren't quite as stunning, but overclocking made the game playable. Additionally, you have the option to switch to a lesser quality preset to gain a few more frames per second.
The Ryzen APUs also perform unexpectedly well on the World of Tanks Encore benchmark, with frame rates easily above 60 fps in the 1080p testing. A mysterious problem with our data charts stopped us from charting the effects of switching to the lighter presets, which revealed several hundred frames per second of speed from the Ryzen processors and 100+ frames per second from the Intel Core i3-9100. At 1080p, the Core i3-9100 struggled once more and to the point of being unplayable.
Final Thoughts on AMD Ryzen 5 3400G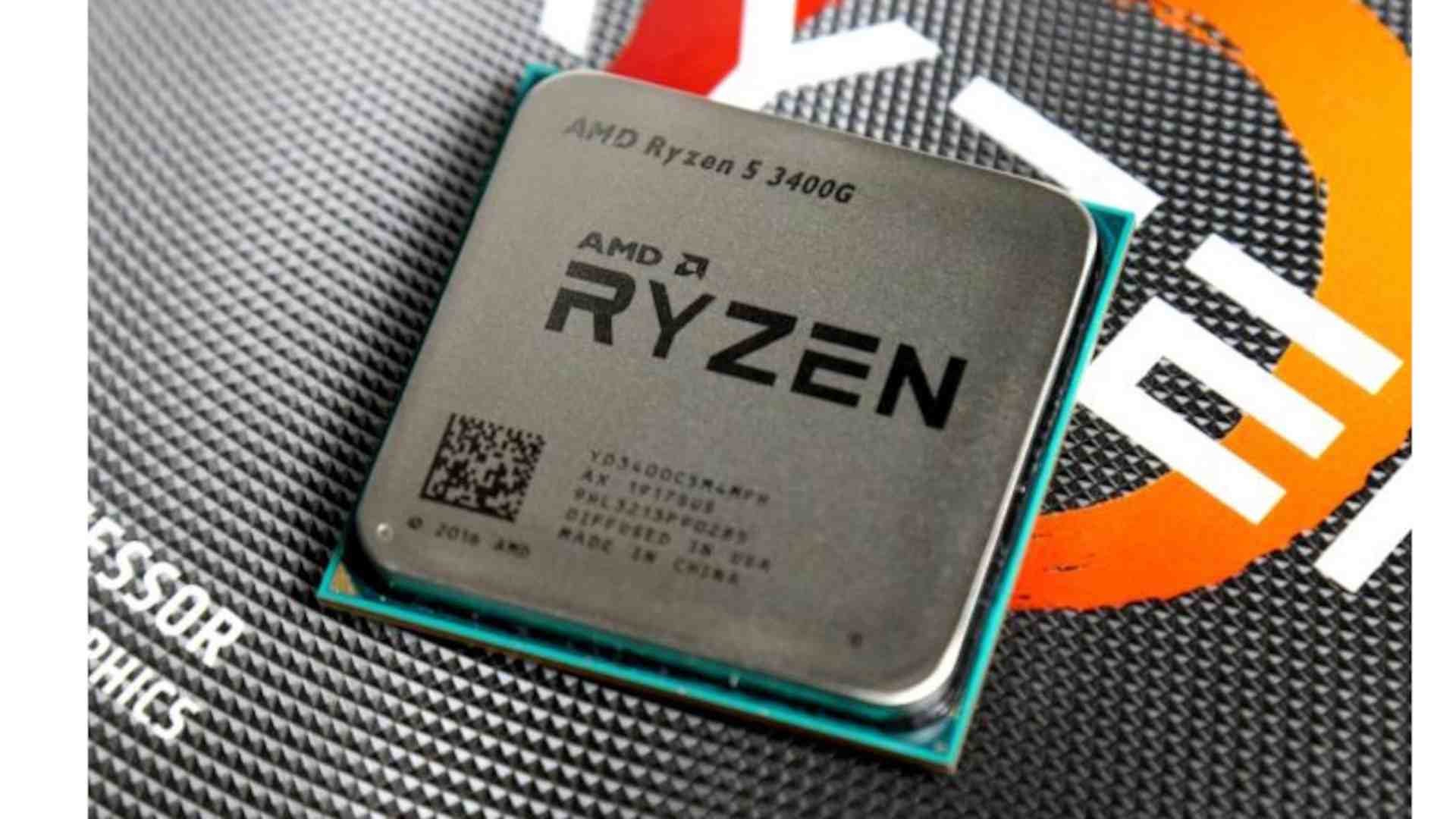 Then, the conclusion. It is definitely worth the investment for the kind of individual who might want to get one of them. The truth is quite easy, but you may spend all day attempting to understand tiny intricacies about it. It is a product with astounding performance at an unbelievable price, especially when using its integrated GPU.
If you spend $150 on an Intel or ordinary Ryzen chip, a graphics card is required in order to have a playable gaming experience. Even if you don't intend to play games much, it's still a fantastic purchase, and as it runs on the AM4 platform, you have many upgrade options.
An APU based on Zen 2 and Navi would have been good to see, but it looks like we'll have to wait at least a year for those. The main factor working against the 3400G is likely when it will launch on the market. While amazing, neither the CPU cores nor the GPU cores represent a significant improvement over the 2400G from the previous year. If you shop around, you can probably find the 2400G for a reasonable price, making it the maybe wiser decision.
However, if you treat the 3400G as what it is and ignore everything else, it's really wonderful and one of my favorite PC items of the year. It unequivocally demonstrates that you can game on a very little budget and yet have a nice time. Additionally, you still have a powerful CPU to add a graphics card to in the future if you decide to save up for one. The 3400G is a wise choice, though, whether you're looking for a cheap gaming rig, a small-form factor PC, or really anything in between.
Is AMD Ryzen 5 3400G worth it?
AMD abbreviation: "G" stands for "graphics." AMD's quad-core Ryzen 5 3400G is one of just a handful Ryzen-branded CPUs with integrated graphics processors. It's ideal for installation in a PC that doesn't require a separate GPU for graphics-intensive tasks like video editing or 3D gaming. With a selling price of just $149 and acceptable processing capability, it's also a good buy. The AMD Ryzen 5 3400G is a fantastic choice for powering a cheap office PC or a very entry-level gaming setup without a video card.
The AMD Ryzen 5 3400G is one of today's greatest deals for an entry-level CPU that can be used in a PC build or upgrade without the need for a separate GPU. (You can always combine it with one, but if you're going to do so, you're better off going with an earlier-generation Ryzen 5 with no discrete graphics.) Its pricing, features, and performance on CPU-intensive activities are generally equivalent to the competition from Intel, while its graphics performance is superior.
The same can be true with the Ryzen 3 3200G, although you'll sacrifice some overall performance in exchange for a $50 savings. Because the CPU is perhaps the most crucial component in any PC design, we recommend splashing out and getting the AMD Ryzen 5 3400G.
However, if you can discover any of these chips for sale, the calculus changes drastically. (At the time of writing, previous-generation Ryzen CPUs are on sale.) It's also a different ballgame if you want to update an existing Ryzen or Intel Core-based PC. Compatibility with current components becomes considerably more critical in the latter circumstance. As long as you're using an AM4 motherboard, this chip should be compatible if the board manufacturer has released a BIOS update that supports third-generation Ryzens.
Overall, the AMD Ryzen 5 3400G unseats its predecessor as the uncontested king of entry-level PC setups.
Is AMD Ryzen 5 3400G good for gaming?
The AMD Ryzen 5 3400G is a low-cost APU (Accelerated Processing Unit) featuring a quad-core CPU and Radeon Vega graphics. It can give enough gaming performance for light and casual gaming, making it appropriate for some gaming settings, although it has several limitations:
Integrated Graphics: The Radeon Vega graphics on the AMD Ryzen 5 3400G are far more capable than the standard integrated graphics found in many Intel CPUs. This means it can play games at lower settings and resolutions without requiring a specialized graphics card. It's an excellent choice for cost-conscious gamers who don't want to invest on a separate GPU.
The AMD Ryzen 5 3400G is best suited for light and casual gaming. It can run older games and less demanding titles at 720p or 1080p resolutions while maintaining respectable frame rates. However, to attain decent frame rates in more graphically intense AAA titles published in recent years, you'll need to considerably drop settings.
Resolution and Graphics Settings: The gaming experience on the AMD Ryzen 5 3400G is greatly influenced by the game, resolution, and graphics settings. In games, lowering the resolution and graphical settings will assist increase performance.
Upgradability: Due to the lack of a dedicated graphics card port, APUs such as the AMD Ryzen 5 3400G cannot be upgraded in terms of graphics performance without the addition of a dedicated GPU. If your gaming requirements grow more demanding over time, you'll need to invest in a separate graphics card.
Budget Considerations: If you're on a limited budget and need a machine that can do basic gaming, office work, and general computing chores, the AMD Ryzen 5 3400G might be a good choice. It removes the need to buy a separate CPU and graphics card.
In conclusion, the AMD Ryzen 5 3400G is a good choice for budget-conscious gamers that prefer light and casual gaming. It provides a respectable gaming experience for older games and less demanding titles, but for more demanding newer games, you may need to dramatically drop the settings or consider a PC with a dedicated graphics card for better performance.
Can you overclock AMD Ryzen 5 3400G?
Overclocking the AMD Ryzen 5 3400G entails modifying the clock speed, voltage, and other variables to improve performance above and beyond the manufacturer's specs. Overclocking, on the other hand, is hazardous and might destroy your hardware if not done correctly. Before attempting to overclock your Ryzen 5 3400G, it is critical to research and comprehend the necessary procedures and tools.Here are some overclocking steps for your AMD Ryzen 5 3400G:
Software such as Ryzen Master or HWiNFO64 may be used to monitor your system's temps and voltage levels.
Begin by gradually raising the clock speed and testing for stability with a stress-testing program such as Prime95 or AIDA64.
If the system is steady, keep increasing the clock speed and testing for stability.
Repeat this method until the required clock speed is reached or the system becomes unstable.
Keep track of the maximum clock speed and voltage settings that result in a stable system.Please keep in mind that improper overclocking may void your CPU's warranty and cause harm to the processor. Before attempting to overclock your AMD Ryzen 5 3400G, it is critical to conduct research and understand the hazards and suitable approaches.
What temperature should an AMD Ryzen 5 3400G run at?
The optimal operating temperature for an AMD Ryzen 5 3400G, like any other CPU, is determined by a variety of parameters such as workload, ambient temperature, and cooling system. Here are some general temperature recommendations:
Idle Temperature: The AMD Ryzen 5 3400G should normally run at temperatures ranging from 30°C to 45°C when idle or performing light workloads such as web surfing and office apps. When not under intense demand, these are typical temperatures for most current CPUs.
Demand Temperature: during under heavy demand, such as during gaming or multitasking, the CPU temperature rises dramatically. A safe load temperature for the Ryzen 5 3400G is typically less than 80°C. While the CPU may work at greater temperatures without immediate harm, it is best to maintain it below this temperature for long-term durability and performance.
Maximum Temperature: AMD has stated a maximum temperature (Tj Max) for the AMD Ryzen 5 3400G, which is about 95°C. To protect itself from overheating, the CPU will begin to slow at this point. To minimize performance deterioration and potential damage, it is critical to avoid continuous operation at or near this maximum temperature.
How much power does AMD Ryzen 5 3400G draw?
The AMD Ryzen 5 3400G power consumption, commonly known as its thermal design power (TDP), is rated at 65 watts. This is the maximum power that the CPU is designed to use under normal working conditions. It's worth noting that the TDP is a measure of heat dissipation rather than real power consumption, although it provides you a reasonable idea of the CPU's power requirements.
The power drain of the Ryzen 5 3400G in real-world circumstances might vary based on parameters like as workload, clock speeds, and voltage. Under normal conditions, the CPU will frequently consume less than its full TDP, particularly when performing light workloads such as web browsing or office software.
AMD Ryzen 5 3400G
Performance -

97%

Price -

97%

Value -

97%