More for less has always been AMD's simple value proposition. The concept also extends to the firm's unrestricted feature sets for each processor, regardless of price, even though we often think of AMD as providing more CPU cores than Intel for less money.
The features that Intel either omits or disables on some of its processors in the name of segmentation include in-box coolers, Hyper-Threading (AMD refers to it as SMT), and unlocked multipliers that allow for simple overclocking.
AMD gives you the same fundamental features with the $199 six-core ( price on release), 12-thread Ryzen 5 3600 as it does with its fully-fledged counterpart, the $249 Ryzen 5 3600X (price on release), which we recently named the best mid-range processor on the market.
AMD does this instead of forcing its customers to fork over extra money. In other words, the Ryzen 5 3600 has the same six-core, 12-thread architecture, 32MB of L3 cache, and access to 24 lanes of PCIe 4.0; the only difference is that it uses the older 65W Wraith Stealth cooling as opposed to the more capable 95W Wraith Spire cooler found on the 3600X.
AMD Ryzen 5 3600 Specifications
Comparable Intel processors with six cores and twelve threads range from the Core i7-9600KF, which has six cores but no hyperthreading, to the i7-9700KF, which has eight cores but no hyperthreading. The drawback of both CPUs is that they are both more expensive; in comparison to the AMD Ryzen 5 3600, which costs $199 (price on release), the i5-9600KF costs $263 (price on release), and the i7-9700KF costs $385 (price on release).
The three operate at competitive frequencies, but the AMD has a lower TDP of 65 W as opposed to 95 W and supports DDR4-3200 along with 24 lanes of PCIe 4.0 as opposed to DDR4-2666 and 16 lanes of PCIe 3.0.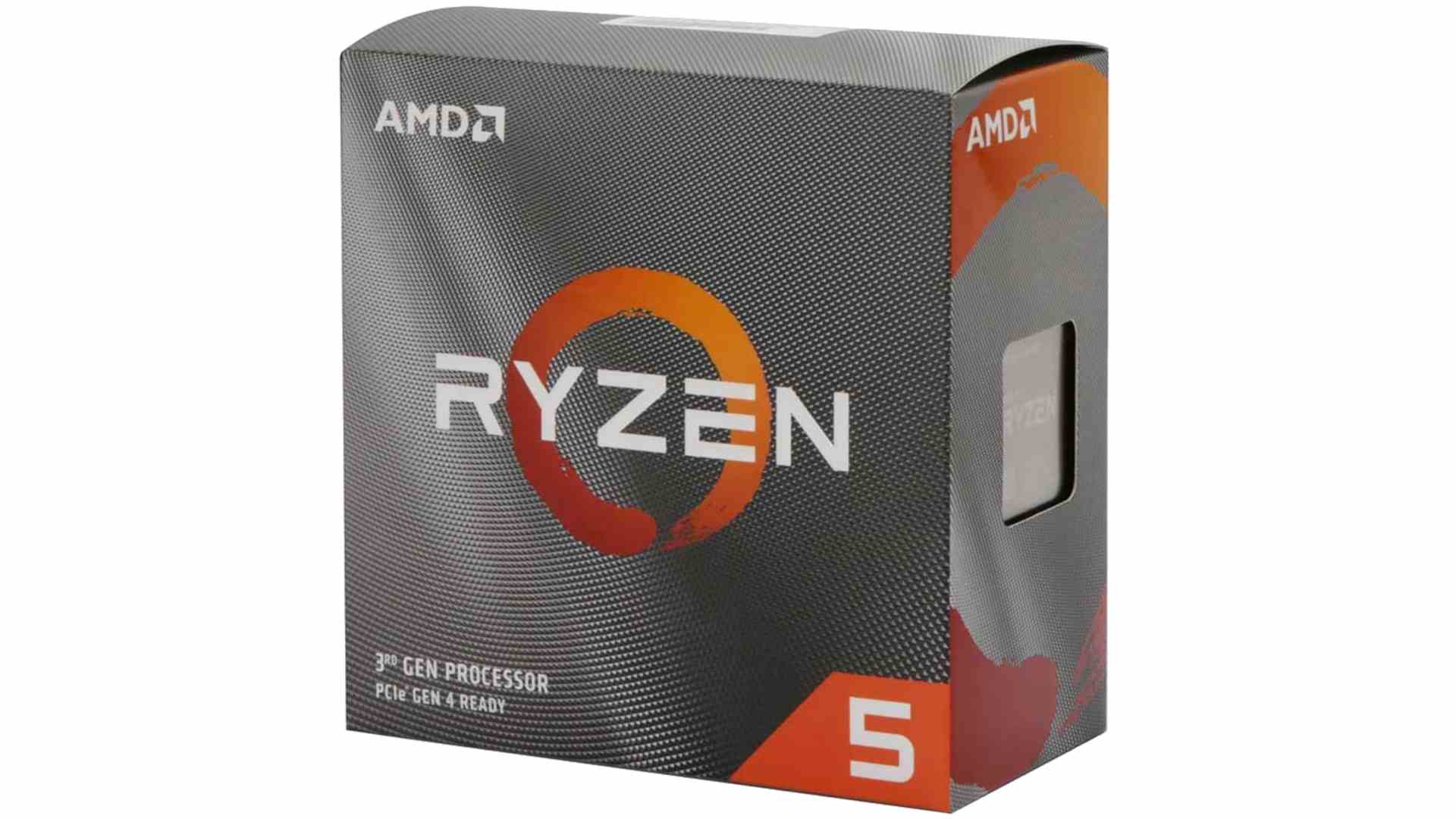 The "Zen 2" microarchitecture is used by AMD's third-generation Ryzen processors. The "Zen+" derivative of the first-generation "Zen" used by the Ryzen 2nd generation processors has been improved with process and boost algorithm upgrades to achieve an IPC improvement of about 4%.
AMD's main design objective with "Zen 2" is to finally defeat Intel in the IPC race. The term "performance" of a CPU core at a specific clock speed is also referred to as "IPC," or instructions per clock.
Intel has beaten AMD at IPC for the past 15 or so years, despite AMD's attempts to make their CPUs competitive by packing more CPU cores into each chip than Intel does at any given price point to achieve competitive multi-threaded performance. Games and the current software environment are both becoming more multi-threaded.
With a lofty double-digit percent target, AMD's "Zen 2" microarchitecture seeks to equal or outperform Intel's most current "Coffee Lake" microarchitecture in terms of IPC. AMD didn't stop there; it also boosted the platform's core count at more expensive pricing points. Even a 16-core CPU from the 3rd generation Ryzen family is available, which is a remarkable number of cores for a popular desktop platform.
AMD Ryzen 5 3600 General information
| | |
| --- | --- |
| Platform | Boxed Processor |
| # of CPU Cores | 6 |
| Base Clock | 3.6GHz |
| L3 Cache | 32MB |
| Unlocked for Overclocking  | Yes |
| Thermal Solution (MPK) | Wraith Stealth |
| *OS Support | Windows 11 – 64-Bit EditionWindows 10 – 64-Bit EditionRHEL x86 64-BitUbuntu x86 64-Bit |
| Product Family | AMD Ryzen™ Processors |
| # of Threads | 12 |
| L1 Cache | 384KB |
| Default TDP | 65W |
| CPU Socket | AM4 |
| Max. Operating Temperature (Tjmax) | 95°C |
| Product Line | AMD Ryzen™ 5 Desktop Processors |
| Max. Boost Clock | Up to 4.2GHz |
| L2 Cache | 3MB |
| Processor Technology for CPU Cores | TSMC 7nm FinFET |
| Thermal Solution (PIB) | Wraith Stealth |
| Launch Date | 7/7/2019 |
AMD Ryzen 5 3600 Performance & Tests
Starting with Cinebench R20's multi-core test, we're immediately astounded by the R5 3600's performance. Here, it scored slightly more than 3600 points, matching the Ryzen 7 1800X. This resulted in it being 4% quicker than the 8700K, over 20% faster than the 2600X, and 28% faster than the R5 2600, the device it is replacing.
The new 3600 is hence 45% faster when compared to the R5 1600. What a crazy jump! AMD has nearly doubled performance at the $200 price range in just two years.
The performance on a single core is also very strong; in this case, the 3600 was only 4% slower than the 3700X, which allowed it to match the Core i5-9600K and narrowly beat out the 8700K.
Moving on to WinRAR, the R5 3600 appears to be quite competitive, falling just 4% shy of the 8700K. As a result, it was 45% faster than the Ryzen 7 2700X and Core i7-7700K.
The R5 3600 outperforms the 2700X in testing with 7-zip. With 14% greater performance than the 8700K, compression performance is excellent. In the decompression test, it did lag behind the 8-core Ryzen CPUs, but even so, it was still 16% faster than the 8700K.
AMD Ryzen 5 3600 Power consumption
The entire system power usage numbers we measured while running the Blender benchmark are perhaps even more astounding. As you can see, the quad-core Core i7-7700K and the i5-9600K both used about the same amount of power as the R5 3600.
You might be thinking that using a little bit more power than the 9600K isn't all that great, but keep in mind that in this test, the 3600 was approximately 40% faster than the Core i5 processor. It is therefore highly excellent in terms of power efficiency.
AMD Ryzen 5 3600 Gaming 
In Assassin's Creed: Odyssey, our first gaming test, the R5 3600 just beats the 8700K's 1% low score while averaging a few fps slower. Still, the performance of the new Ryzen 5 3600 can be considered to be quite close to that of the 8700K.
The 3rd-gen Ryzen processors falter a little in this title at 1440p, and the same is true of the R5 3600, as we witnessed in the R9 3900X and 3700X reviews. Here, it is 6% slower than the 8700K, which is not a significant difference but would generally be expected to reduce the gap at 1440p.
The results for Battlefield V are a touch underwhelming, but I have to keep in mind that the 3600 isn't up against the 8700K. Its primary focus should be the 9600K, where it increases 23% of 1% low performance.
Even at 1440p, the 3600's 1% low performance was 18% greater than the 9600K's, allowing it to provide a smoother and more reliable gaming experience even if the 9600K appeared to be faster when looking at the average frame rate.
The 3600 here matched the 9600K, which is a decent result given that the 9600K costs more. Next up is Shadow of the Tomb Raider. The findings for 1440p were essentially the same; the 9600K edged out the 3600 by a few frames, but overall performance was competitive and the 3600's 1% low performance was significantly faster than any of the Ryzen 2nd generation parts.
Conclusion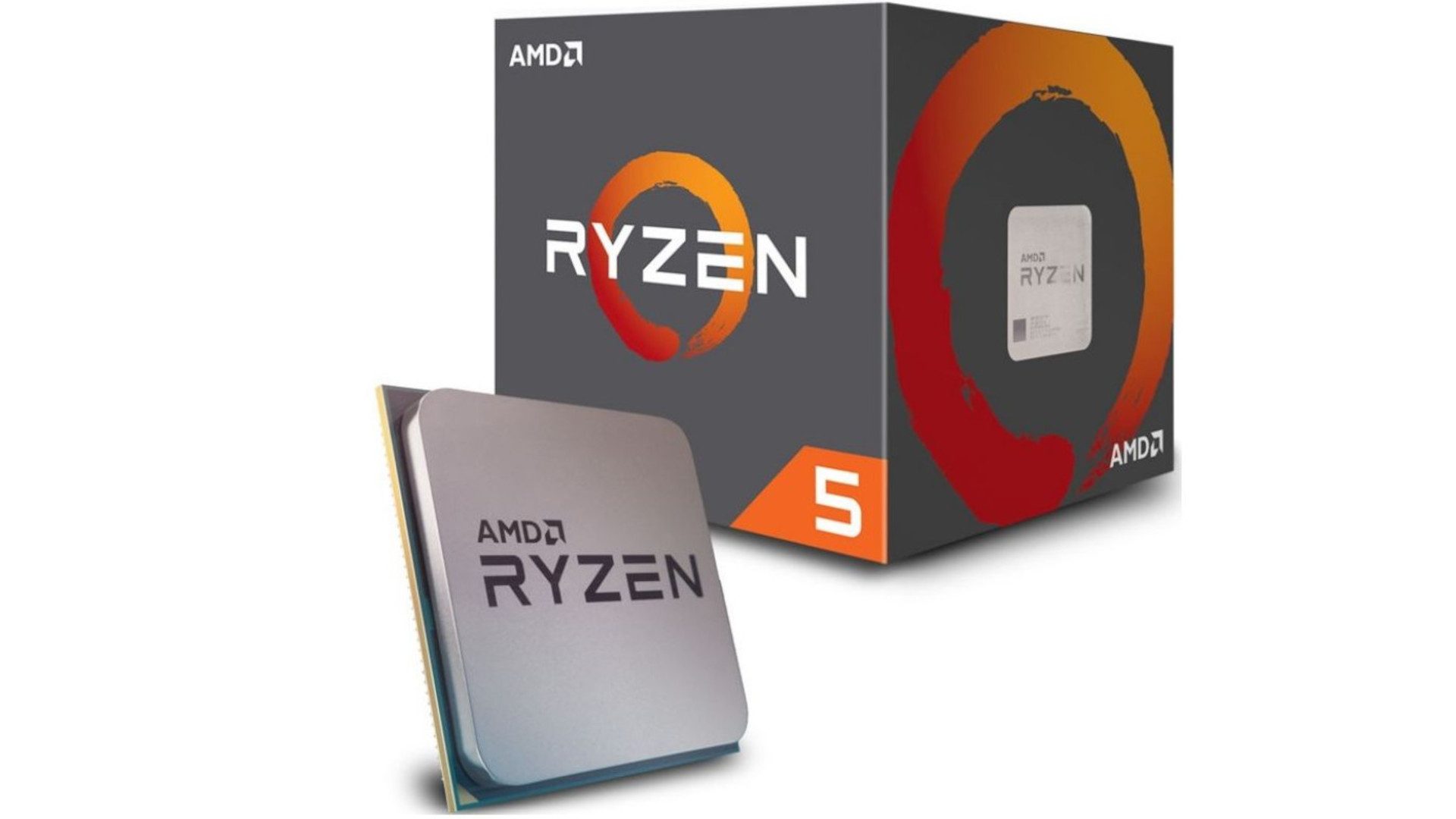 Despite the fact that the Ryzen 5 3600's power efficiency is not as impressive as that of the 3700X or 3900X, which have more cores, it is still an improvement over previous generations.
Although Intel has higher single-threaded efficiency and AMD is the leader in multi-threaded tasks, it is still comparable to what Intel delivers. The chiplet design concentrates the heat density on a smaller area that is not exactly in the middle of the die, which may be the cause of the temperatures being a little higher than on Intel.
Is AMD Ryzen 5 3600 worth it?
A wide spectrum of consumers found the AMD Ryzen 5 3600 to be a great mid-range CPU with decent value. However, it relies on your individual demands and spending plan if it's worthwhile for you. When assessing the Ryzen 5 3600, keep the following things in mind:
Performance: The AMD Ryzen 5 3600 has a great multi-core performance and is built on AMD's Zen 2 architecture. It is a flexible option since it can handle a range of duties, including gaming, content creation, and general productivity.
Price-to-Performance Ratio: The AMD Ryzen 5 3600 often had a favorable price-to-performance ratio, making it appealing for those on a tight budget who sought reliable CPU performance without going overboard.
Performance in games: The AMD Ryzen 5 3600 is a capable gamer, although its single-threaded performance may fall short of the top gaming CPUs, such as more expensive Intel processors or more recent AMD Ryzen models. However, it provides outstanding gaming performance for the majority of players.
The AMD Ryzen 5 3600 uses the AM4 socket, which is appropriate for a variety of motherboards. If you already own an AM4 motherboard, this might be helpful as it can prevent you from having to update the motherboard when purchasing a new CPU.
Consider how long you plan to retain your system when future-proofing. Although the AMD Ryzen 5 3600 was a fantastic mid-range CPU, since my previous update, other CPUs with better performance may have been introduced. Consider a newer CPU model if you're seeking for a more dependable choice.
Comparison of the AMD Ryzen 5 3600 with options from Intel and AMD that fall inside your price range is always a smart idea. To find out how they perform in the particular jobs you care about, look at benchmarks and reviews.
cost and Availability: CPU cost and availability might change, so be careful to verify the state of the market. It's possible that prices will fluctuate and that new, more affordable CPUs will become available.
In conclusion, because of its performance and price-to-performance ratio, the AMD Ryzen 5 3600 was a wise pick for many people in the mid-range market. However, its value will vary depending on your unique circumstances, spending limit, and the accessibility of other solutions. Check the most recent benchmarks and evaluations to make sure it still fits your needs and offers excellent value for the use case you have in mind.
Is AMD Ryzen 5 3600 good for gaming?
AMD Ryzen 5 3600 is excellent for a number of tasks in addition to gaming, of course. Additionally, the Ryzen 5 3600 may operate quite well for rendering or programming tasks. Overall, it's a fantastic all-purpose processor that excels in every area of computer use.
Keep in mind that other elements like your graphics card (GPU), RAM, and storage might affect how well you play games. Make sure your system is balanced and that your AMD Ryzen 5 3600 is paired with a powerful GPU for the optimum gaming experience.
The AMD Ryzen 5 3600 is a powerful gaming CPU that delivers solid performance, especially when combined with a decent graphics card. Here are some explanations on why players like it so much:
A 6-core, 12-thread configuration on the AMD Ryzen 5 3600 offers a strong mix of multi-core performance for activities like gaming and content creation. Having 6 cores is advantageous since many contemporary games can benefit from having many cores and threads.
Good Single-Threaded Performance: The AMD Ryzen 5 3600 nevertheless provides competitive single-threaded performance, which is essential for gaming even if it is not the absolute best performer among CPUs. For fluid gameplay, the majority of games rely on powerful single-threaded performance.
Value: The AMD Ryzen 5 3600 normally offers great value for the money. It provides gaming performance that is frequently comparable to or extremely near to that of more costly processors, making it an appealing option for gamers on a tight budget.
The AMD Ryzen 5 3600 uses the AM4 socket, which is appropriate for a variety of motherboards. This indicates that you may have selected a motherboard depending on your requirements and price range.
If you have a motherboard that enables overclocking, the AMD Ryzen 5 3600 may be overclocked to a certain extent. Although it's not necessarily essential for gaming, overclocking can give a slight performance bump.
Can you overclock AMD Ryzen 5 3600?
The AMD Ryzen 5 3600 can be overclocked to 4200 MHz using 1.425V without much difficulty, however doing so could exceed the processor's boundaries. If the CPU can take it, it is advised to use the default voltage and overclock to 4.1 GHz on all cores.
Remember that not all Ryzen 5 3600 CPUs are made equal, and that each chip's capacity for overclocking might differ. Some chips may be easier to overclock and can operate at greater speeds. Furthermore, overclocking could void your CPU warranty, so use caution. Stability and temperature control should always come first to prevent damage to your CPU or other components.
What temperature should an AMD Ryzen 5 3600 run at?
Like the majority of contemporary CPUs, the recommended operating temperature for an AMD Ryzen 5 3600 is normally between 35°C and 75°C.
To gain an accurate view of your CPU's thermal performance, monitor temperatures under varied workloads because they might vary based on a number of factors.
How much power does Intel Core AMD Ryzen 5 3600 draw?
Like any CPU, the AMD Ryzen 5 3600 power use can change based on a number of variables, including the workload, clock speed, and system setup. On the basis of the processor's specs, I may provide some basic recommendations.
The AMD Ryzen 5 3600 is intended to run within a power envelope of up to 65 watts under average load situations and has a TDP (Thermal Design Power) rating of 65 watts. TDP is a measure of the maximum heat that a CPU is anticipated to produce; it's frequently used as an approximate predictor of power consumption.
The AMD Ryzen 5 3600 is unlikely to draw its maximum rated TDP under ordinary desktop use and mild to moderate workloads. Instead, depending on the work at hand, it will dynamically modify its power use and clock speeds. For instance, the power drain will be quite modest when you are inactive or just browsing, but it may climb dramatically when you are gaming or multitasking a lot.
AMD Ryzen 5 3600
Performance -

96%

Price -

97%

Value -

97%