We're finally getting our hands on the AMD Ryzen 5 5500 today. Surprisingly, this CPU was introduced around three months ago and is the cheapest Ryzen 5000 series chip available, so you'd think we'd be all over it, but for a variety of reasons, we haven't.
The AMD Ryzen 5 5500 was discreetly introduced in April, and AMD didn't supply media in time for a day-one review; instead, we received our sample a week after they reached shops. It was kind like old news at that time, so we went on to other topics.
Nearly a year and a half after the first Zen 3 chips graced our PCs, AMD unveiled the AMD Ryzen 5 5500, their most affordable CPU of this generation. Can this chip have an effect in such a short time frame, given that Zen 4 chips are scheduled by the end of the year? And what steps did AMD use to get its official $159 price tag?
The second issue is considerably easier to answer than the first since we already know what the AMD Ryzen 5 5500 has and lacks in contrast to its competition. This chip, like the Ryzen 5 5600X before it, is a 6-core, 12-thread Zen 3 CPU with respectable clock rates and DDR4 compatibility. 
The AMD Ryzen 5 5500 has created quite a stir among PC fans due to its promise of offering great performance at a low cost. The Ryzen 5 5500, a mid-range processor based on AMD's Zen 3 architecture, is aimed at gamers and content creators looking for a good combination of price and power. In this review, we'll look at the AMD Ryzen 5 5500's major features, performance benchmarks, and overall value offer.
AMD Ryzen 5 5500 Specifications & Overview
The AMD Ryzen 5 5500 and 5600 are diametrically opposed products. They are both 6-core/12-thread Zen 3 CPUs, although they are designed differently. The 5500 employs the Cezanne APU design, whilst the 5600 is a Vermeer model. In brief, the 5500 is a 5600G with the iGPU removed, which means it has half the L3 cache (16MB) and just PCIe 3.0 capability when compared to the 5600.
The L3 cache drop is significant, as we've seen it result in poor gaming performance for the 5600G and 5700G when compared to full-fledged Zen 3 components. Many of you using previous Ryzen 5 components have asked if the 5500 is a good upgrade, or if you should just go for the 5600 or above, so we'll find out today.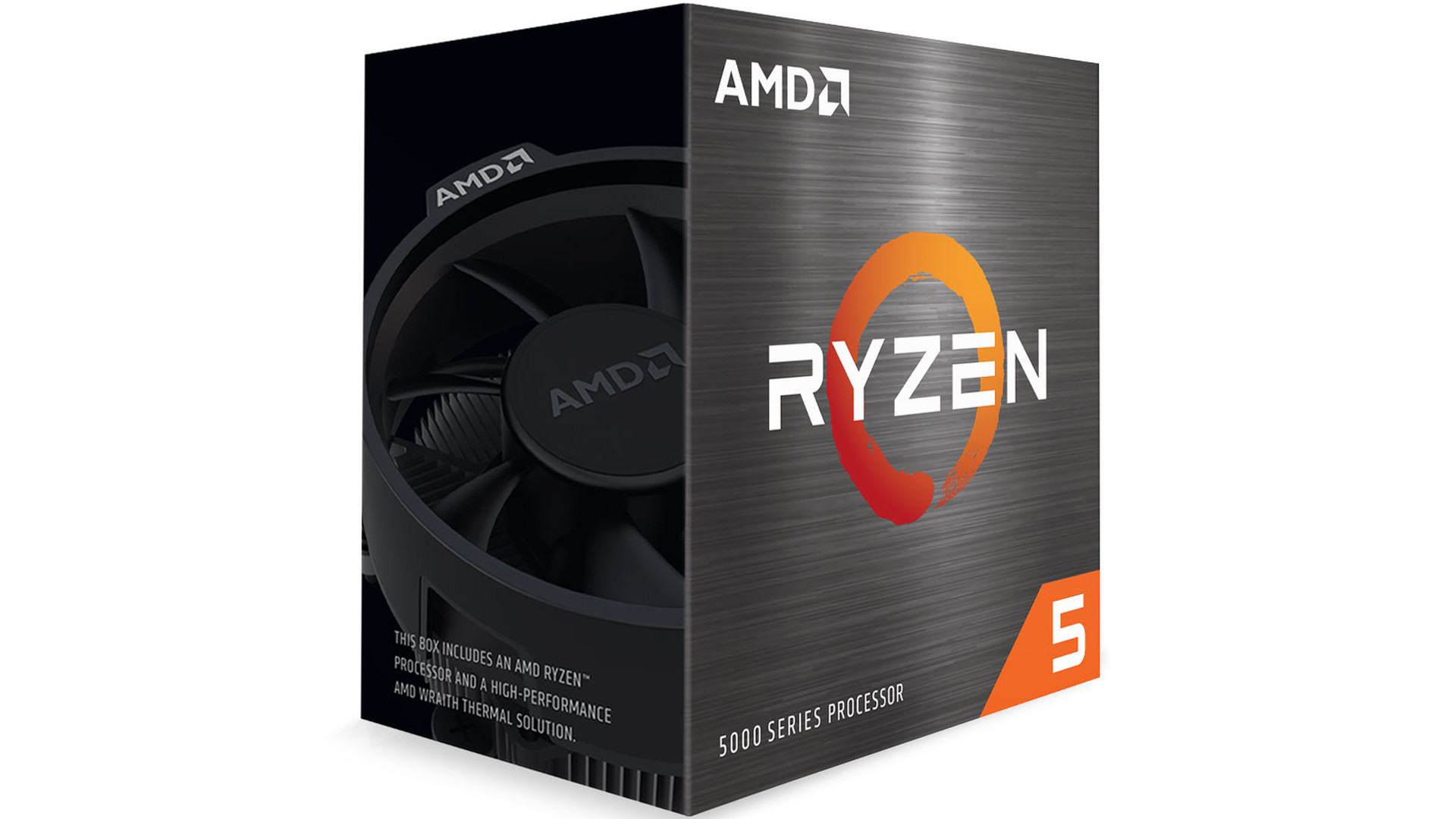 Despite the lack of the letter G in the model designation, the AMD Ryzen 5 5500 is architecturally significantly closer to the APU 5600G than to the 5600 and 5600X. In reality, this is the 5600G with the iGPU turned off. It's a shame that there's no mechanism to unlock at least part of the graphic microkernels, as there was formerly for CPU cores in Athlon II X3 and Phenom II X2 on the 45nm Deneb architecture. It might turn into a lottery: whether to activate the iGPU or not.
In comparison to the chiplet arrangement, the AMD Ryzen 5 5500 has a single die under the heat spreader cover, which promotes more equal heat dispersion and decreases data transfer delays between cores and cache. The L3 cache is dual-channel 8+8 MB, making it faster than the 5600/5600X, but the latter still dominates with 32 MB. However, the AMD Ryzen 5 5500 is the winner among AMD CPUs when it comes to overclocking RAM – 4266 MHz or higher in synchronous mode.
The AMD Ryzen 5 5500 CPU has six cores and twelve threads, with a base frequency of 3.7 GHz and a peak frequency of 4.6 GHz. It has 16MB of L3 cache and PCIe 4.0 capability, allowing for higher data transfer speeds with compatible gear. The AMD Ryzen 5 5500 performs admirably in both single-threaded and multi-threaded applications because to its relatively high clock rates and efficient Zen 3 architecture.
AMD Ryzen 5 5500 General Information
| | |
| --- | --- |
| Regional Availability | Global |
| Product Line | AMD Ryzen™ 5 5000 Desktop Processors  |
| Max. Boost Clock | Up to 4.2GHz |
| L2 Cache | 3MB |
| Processor Technology for CPU Cores | TSMC 7nm FinFET |
| Thermal Solution (PIB) | Wraith Stealth |
| Platform | Desktop |
| # of CPU Cores | 6 |
| Base Clock | 3.6GHz |
| L3 Cache | 16MB |
| Unlocked for Overclocking | Yes |
| Product Family | AMD Ryzen™ Processors |
| # of Threads | 12 |
| Default TDP | 65W |
| CPU Socket | AM4 |
| Max. Operating Temperature (Tjmax) | 90°C |
AMD Ryzen 5 5500 Conclusion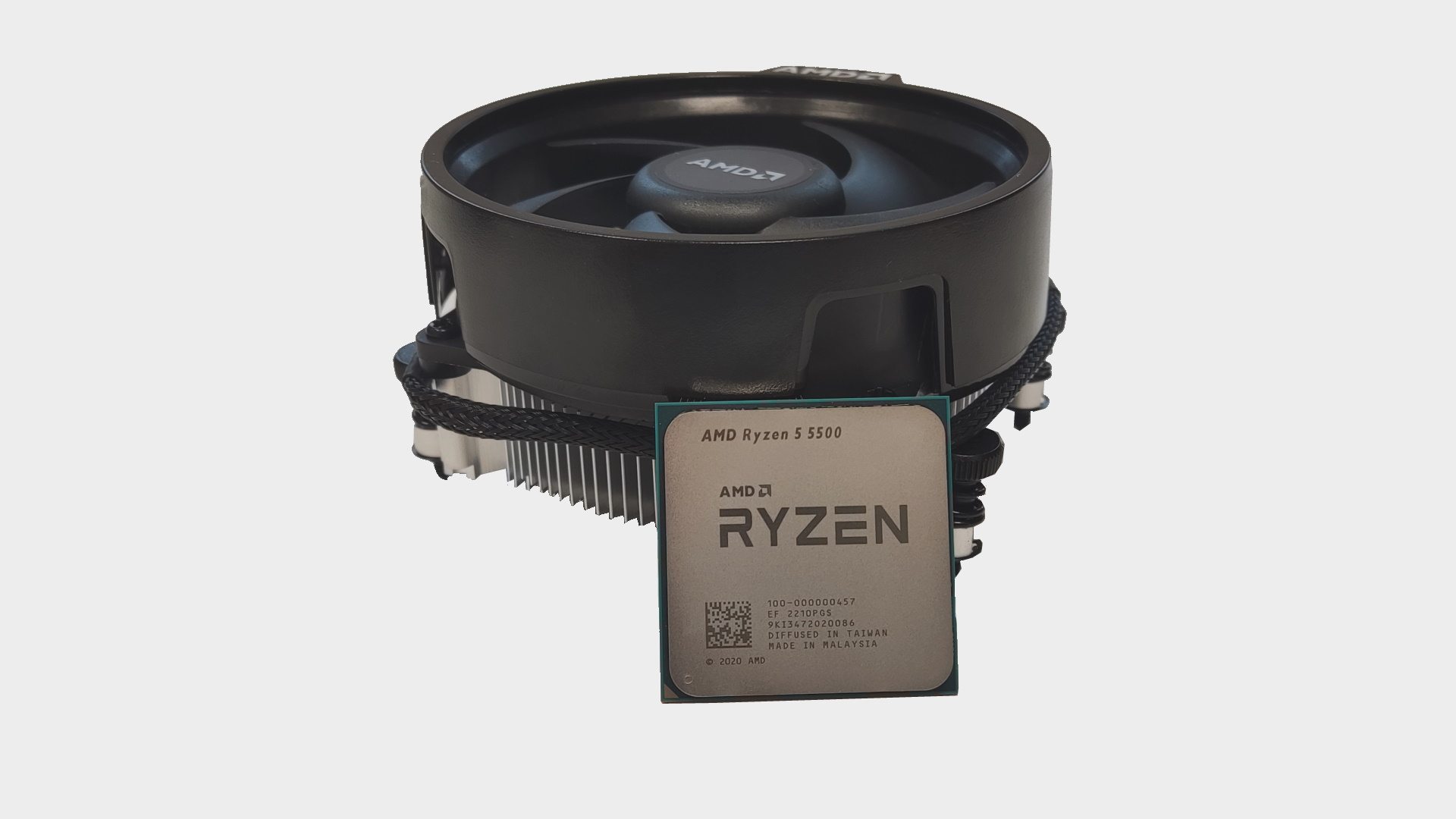 The AMD Ryzen 5 5500 performs admirably, but if you're on a tight budget but still want to be a performance aficionado, this CPU should be avoided even for $140. The AMD Ryzen 5 5500 is around 20% cheaper than the 5600 at that price, and we only found it to be 14% slower under harsh situations, but we're still talking about $40, and there are other factors to consider, like as the absence of PCIe 4.0 capability.
Assuming you're constructing a new system or upgrading your platform, adding a $100 motherboard to the equation drops the 5500's cost savings to 14%; throw in RAM and anything else you need, and it's a pretty little savings.
Then, for those who are already on the AM4 platform, the 5500 may appear to be an appealing alternative, as it is a relatively economical Zen 3 processor. However, it should be regarded as a Ryzen 5 3600, which can be had for less than $100 on eBay. We understand that comparing new vs. used is a bit of an apples to oranges comparison, but the point is that if you're looking for a cheap AM4 upgrade, you can attain the same level of performance for a lot less on the secondhand market.
This begs the question, if you're already on the AM4 platform, what type of CPU do you need to possess for the Ryzen 5 5500 to make sense as an upgrade? It's clearly not the 3600, and you wouldn't move from the 2600 to the 3600, so it's not 2600 owners. You'd definitely need a quad-core Ryzen CPU – think Ryzen 3 1200, 1300X, Ryzen 5 1400, 1500X, or maybe the Ryzen 3 3100 or 3300X – albeit owing to restricted supplies, very few people bought those components.
If you're starting from scratch, the Ryzen 5 5500 is a no-brainer; don't even think about it. The Core i3-12100F will certainly outperform the 5500 for $35 less, since it was 14% quicker than the Ryzen 5 3600 in our day-one assessment, even when constrained to the 58W TDP.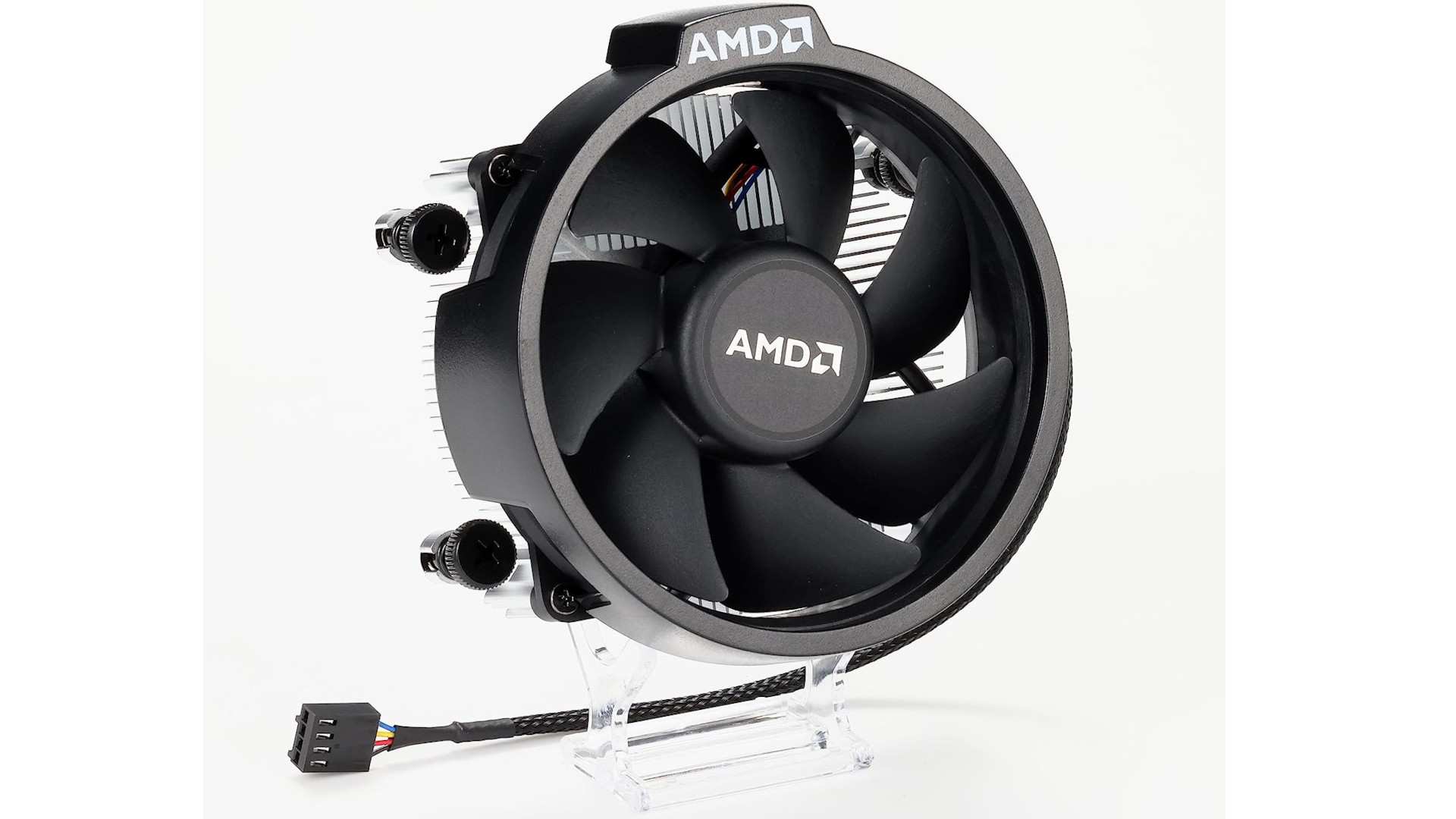 AMD Ryzen 5 5500
Performance -

96%

Price -

97%

Value -

97%