AMD unveiled the first components in its eagerly awaited Ryzen 7000X3D series in February. This new line combines the high-performance and extremely efficient Zen 4 cores with AMD's 3D V-Cache packaging.
The top-tier Ryzen 9 7950X3D and the slightly less powerful Ryzen 9 7900X3D were both available at the time of the first introduction, making two of the three X3D series CPUs available. AMD might have saved the best for last, though. The eagerly anticipated AMD Ryzen 7 7800X3D, the third child in the Ryzen 7000X3D family, will be the subject of our examination today.
The AMD Ryzen 7 7800X3D, which has 8 Zen 4 CPU cores, a base core frequency of 4.2 GHz, and a boost speed of up to 5.0 GHz, is the direct successor to the phenomenally successful Ryzen 7 5800X3D from last year.
But what distinguishes this processor from its forerunner is the use of AMD's newest Zen 4 cores, constructed on TSMC's 5 nm node, which promises to elevate power and performance efficiency for gamers to a new level.
The AMD Ryzen 7 7800X3D enormous 96 MB of L3 cache, made possible by AMD's adoption of its 3D V-Cache packaging technique in collaboration with TSMC, is arguably its greatest benefit.
Our assessments of the Ryzen 7 5800X3D from the previous generation and the gigantic Ryzen 9 7950X3D have demonstrated that this technology is successful—sometimes wildly so—in a select few games that can take advantage of the extra L3 cache.
Overall, it looks like the AMD Ryzen 7 7800X3D is a good upgrade to the Ryzen 7000X3D series. It is a formidable challenger for gamers thanks to its excellent 96 MB of L3 cache and the addition of Zen 4 cores. It will be interesting to observe how it performs in practical applications when compared to other tested current-generation CPUs and how gaming performance compares.
AMD Ryzen 7 7800X3D Specifications & Overview
With eight cores, 16 threads, and 3D V-Cache technology, the 7800X3D and the Ryzen 7 5800X3D powered by Zen 3 are quite comparable, but that's where the similarities end.
With a 500 MHz higher boost frequency of 5.0 GHz and an 800 MHz higher base clock of 4.2 GHz, the AMD Ryzen 7 7800X3D improves on the Zen 4 architecture and offers significantly better performance in gaming and a wider variety of applications. AMD had the option to clock the 7800X3D higher but chose to cap it at 5.0 GHz, as we'll demonstrate on the following page.
The Ryzen 7 7700X, which has the same allocation of eight cores and 16 threads as the contemporary Zen 4 family but is missing 3D stacking technology and has a faster base and boost clock than the 7800X3D, is the closest comparison.
This is necessary for the AMD Ryzen 7 7800X3D  to carry out its duties. On a single computational die, it has eight cores, and on top of the silicon is a 7nm SRAM slice of L3 cache hybrid-bonded. There are thermal issues with this cache chiplet, which you can read about here.
These issues ultimately result in a 1.1V voltage restriction and lower peak frequencies than those of conventional chips, a necessary accommodation to keep thermals under control.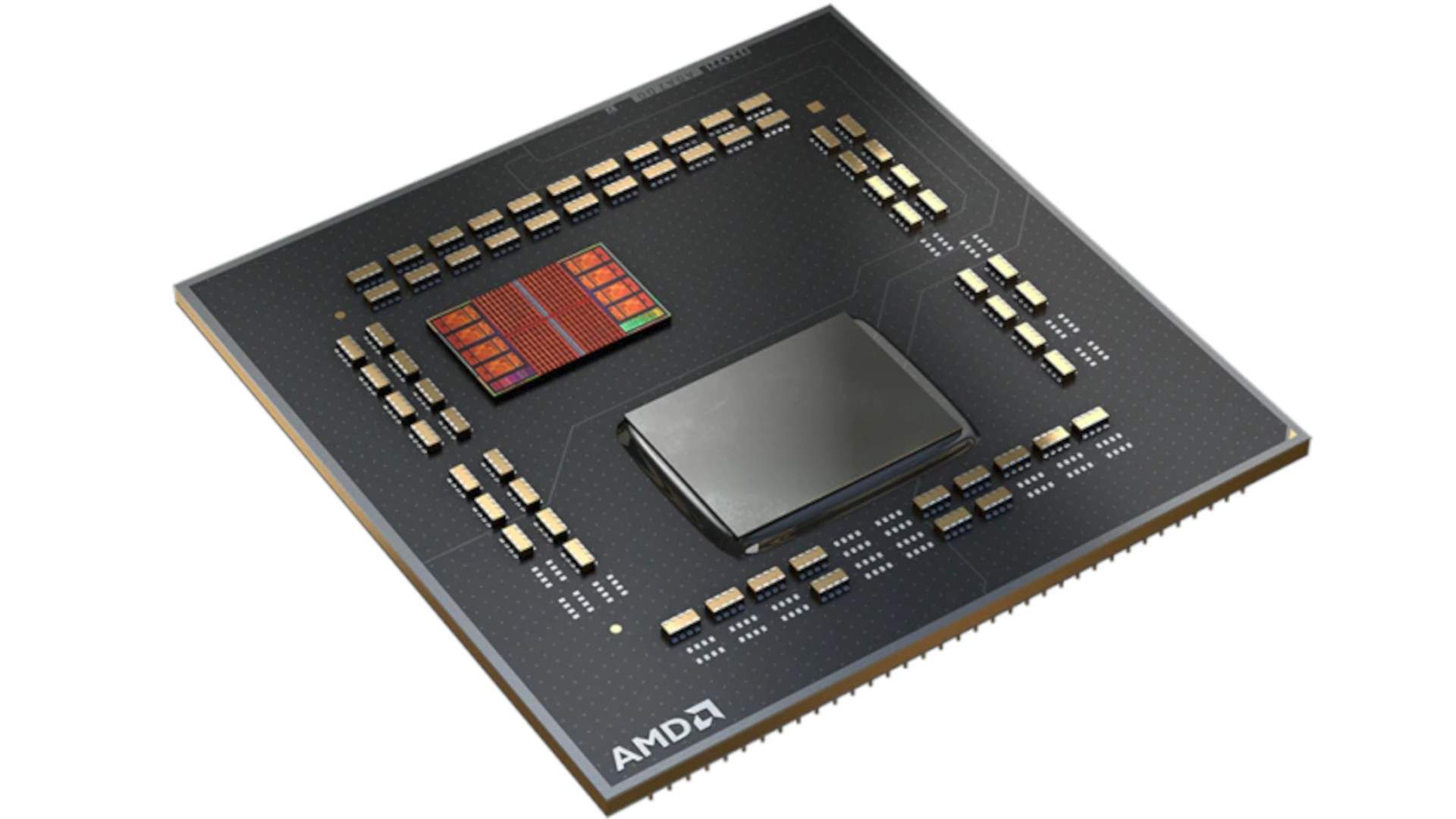 The base TPD and maximum PPT of AMD's Zen 4 3D V-Cache processors are 120W and 162W, respectively, hence the AMD Ryzen 7 7800X3D ratings are 15/20W more than the 105W/142W rating of the ordinary 7700X. The additional cache chiplet results in somewhat higher operating temperatures that need to be kept within a safe range, hence the multi-chiplet 7950X3D and 7900X3D have lower power thresholds than their equivalents.
AMD Ryzen 7 7800X3D General Information
| | |
| --- | --- |
| Regional Availability | Global |
| Product Line | AMD Ryzen™ 7 Processors |
| Max. Boost Clock | Up to 5.0GHz |
| L2 Cache | 8MB |
| Processor Technology for CPU Cores | TSMC 5nm FinFET |
| Thermal Solution (PIB) | Not included |
| Launch Date | 4/6/2023 |
| Platform | Desktop |
| # of CPU Cores | 8 |
| Base Clock | 4.2GHz |
| L3 Cache | 96MB |
| Unlocked for Overclocking | Yes |
| Product Family | AMD Ryzen™ Processors |
| # of Threads | 16 |
| L1 Cache | 512KB |
| Default TDP | 120W |
| CPU Socket | AM5 |
| Max. Operating Temperature (Tjmax) | 89°C |
AMD Ryzen 7 7800X3D Performance & Tests
With the MSI Meg X670E Ace motherboard, 32GB of G.Skill DDR5 6000 RAM, and Nvidia's RTX 4090, I've been testing AMD's 7800X3D. This AM5 motherboard, one of the newest, has three PCIe 4.0 M.2 slots and one PCIe 5.0 M.2 slot, giving it plenty of storage options for PC gaming.
Since the 5800X3D is presently unavailable in our testing facilities, I've tested a variety of workloads, synthetic benchmarks, and games on AMD Ryzen 7 7800X3D, 7950X3D, Core i9-13900K, and Ryzen 7 13900KS. All tests were conducted with the most current installation of Windows 11 2022, and VBS security was disabled across the board. To help circumvent any potential GPU bottlenecks and to assess the raw CPU performance, resizable BAR has been enabled. Tests have mostly been conducted at 1080p resolution.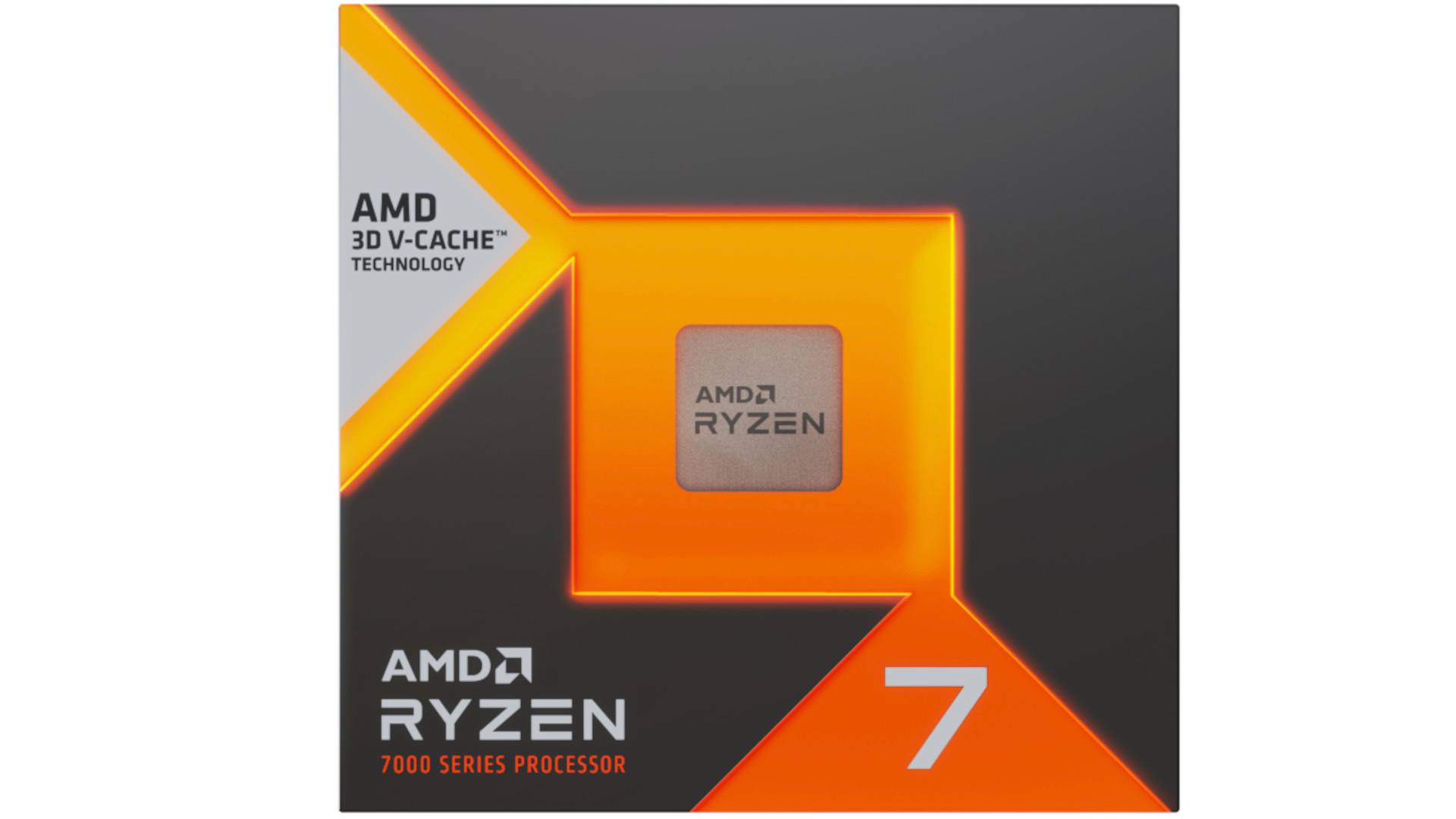 AMD Ryzen 7 7800X3D completely outperforms Intel Core i9-13900K on each of the seven games I tried at 1080p and high or maximum settings. When compared to Shadow of the Tomb Raider and F1 22, the 7800X3D performs more than 15% faster, and Watch Dogs: Legion runs 9% faster on this most current AMD CPU.
Nvidia's RTX 4090 astounded me by outperforming the greatest performance I saw on the 7950X3D and attaining 366 frames per second at 1080p on the 7800X3D. The AMD Ryzen 7 7800X3D outperforms both the 13900K and 7950X3D in Metro Exodus, according to performance tests.
AMD Ryzen 7 7800X3D Conclusion
The AMD 7800X3D is a fantastic gaming CPU. AMD reduced the gap with the 7950X3D, and now it is extending that while simultaneously expanding its efficiency. Right now, if I were putting together a gaming PC, I would without a doubt choose the AMD Ryzen 7 7800X3D.
The 7950X3D is a better choice for individuals who need performance in both gaming and productivity software like Photoshop, Premiere Pro, or something like if you use your PC for both. Both of AMD's top choices include excellent PC gaming performance in less expensive-to-run processors. That's crucial for anyone who wants their PC gaming to have a smaller environmental impact or for many markets that are still experiencing the consequences of increased energy costs.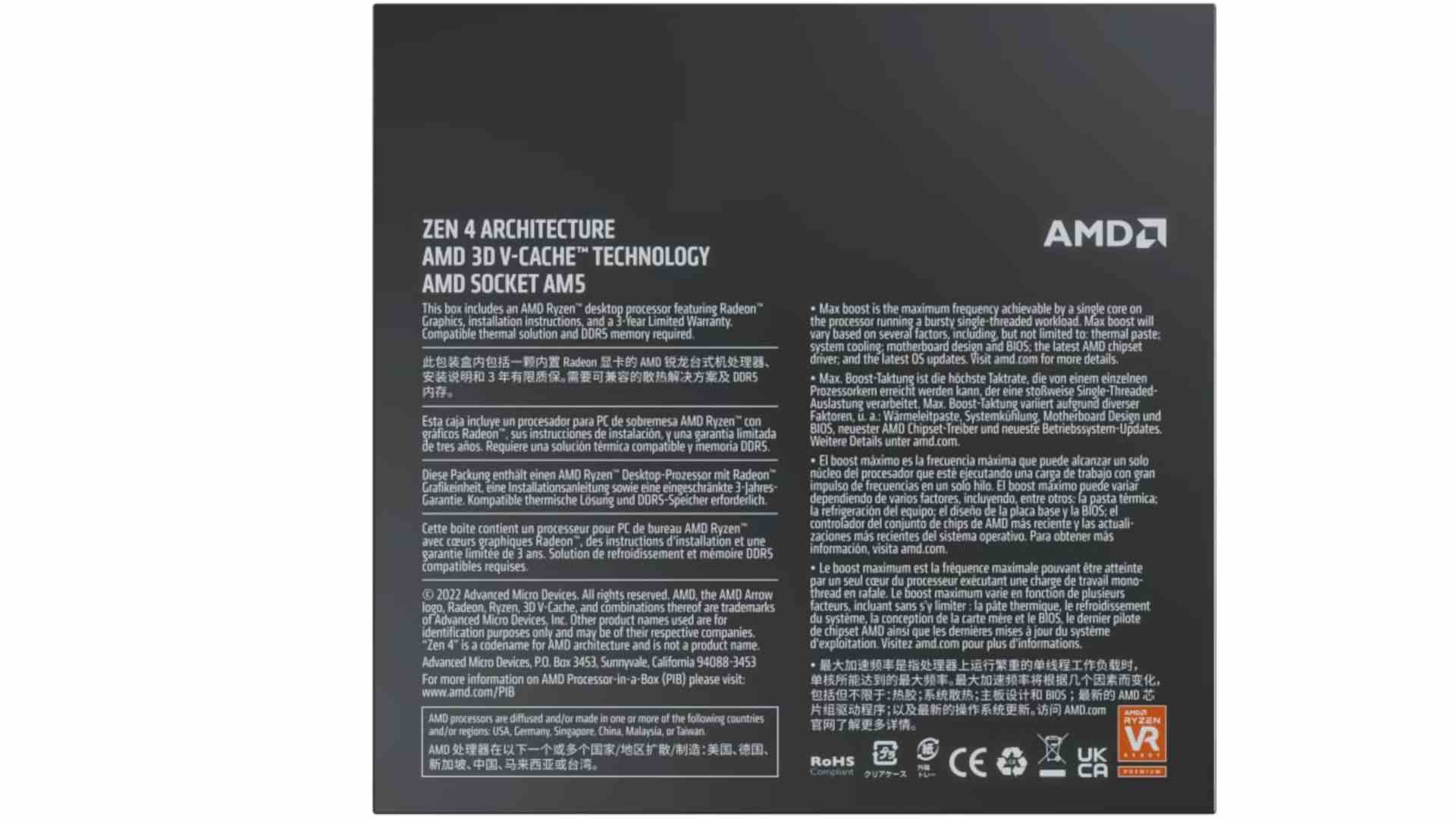 The AMD Ryzen 7 7800X3D is expected to shine into 2023 and beyond, replacing the 5800X3D as the preferred option for PC gamers.
AMD Ryzen 7 7800X3D
Performance -

95%

Price -

97%

Value -

96%