Despite having a $549 price tag that places AMD's 12-core Ryzen 9 7900X between Intel's premium Core i9 and Core i7 processors, its performance defies the middle-of-the-road positioning. The AMD Ryzen 9 7900X seems to be a contender for our list of Best CPUs and our CPU Benchmark hierarchy given its price range, gaming performance that is on par with or better than Intel's best, and great performance in desktop PC apps. But chip prices are only one factor at work here.
The AMD Ryzen 9 7900X, like the other Ryzen 7000 'Raphael' CPUs, is equipped with the new Zen 4 architecture, which boosts IPC by about 13%, and is etched on the TSMC 5nm process. This combination yields amazing peak frequencies of 5.6 GHz, which are just 100 MHz behind the 5.7 GHz you'll get from the 16-core Ryzen 9 7950X. It boasts an unexpectedly greater clock speed than even Intel's top chips, at least until the manufacturer's 6 GHz Raptor Lake chips are available.
We have some substantial updates from the Red team with the launch of AMD's new Ryzen 7000 Zen4 series processors, code-named Raphael. We now have a new socket, called AM5, that supports DDR5 memory and PCIe Gen 5 for both storage and graphics at the same time, five years after the socket AM4 first appeared.
The new socket is robust and uses a land-grid array (LGA), similar to what Intel has been doing for quite some time, to deliver up to 230W. Finally, there won't be any more bent CPU pins, but you need still be cautious around the mainboard's pins. The good news is that despite the new socket, existing AM4 coolers are compatible, so you won't need to go for a replacement cooler or an adapter bracket to utilize your current one.
AMD Ryzen 9 7900X Specifications & Overview
The AMD Ryzen 9 7900X is among the most exciting CPUs in AMD's new portfolio of desktop CPUs. The Ryzen 9 7950X, Ryzen 9 7900X, Ryzen 7 7700X, and Ryzen 5 7600X are the four models that make up the Zen 4 series, as you might already be aware.
The 7900X is now only second to the 7950X, and while there are some notable variations between the two, such as the amount of cores and execution threads, there are also a lot of similarities. The upgrades over the prior Zen 3 architecture, however, are remarkable: a 13% rise in average IPC (instructions per clock) and boost rates that can reach 5 GHz. Additionally, Ryzen processors from AMD claim to be up to 75% more energy-efficient than Intel's equivalents.
The costs of the Ryzen 7000 series are not exactly outrageous, even though the whole cost of upgrading to the AMD Zen 4 platform is fairly expensive given that you also need to pay a sizeable sum on a new AM5 motherboard and DDR5 RAM. For instance, the Ryzen 9 7900X that we are examining in this review can be purchased for $549 USD at the time of writing. I think the pricing is fair for what it provides. In relation to it, let's briefly go through its key features:
With 12 cores and 24 execution threads, the AMD Ryzen 9 7900X has a base clock speed of 4.7 GHz and a top boost speed of 5.6 GHz. There are 4 less cores and 8 fewer threads, a base clock that is 200 MHz faster, and a boost clock that is 100 MHz slower than the Ryzen 9 7950X.
AMD Ryzen 9 7900X General Information
| | |
| --- | --- |
| Regional Availability | Global |
| Product Line | AMD Ryzen™ 9 Processors |
| Max. Boost Clock | Up to 5.6GHz |
| L2 Cache | 12MB |
| Processor Technology for CPU Cores | TSMC 5nm FinFET |
| Thermal Solution (PIB) | Not included |
| Launch Date | 9/27/2022 |
| Platform | Desktop |
| # of CPU Cores | 12 |
| Base Clock | 4.7GHz |
| L3 Cache | 64MB |
| Unlocked for Overclocking | Yes |
| Product Family | AMD Ryzen™ Processors |
| # of Threads | 24 |
| L1 Cache | 768KB |
| Default TDP | 170W |
| CPU Socket | AM5 |
| Max. Operating Temperature (Tjmax) | 95°C |
AMD Ryzen 9 7900X Performance & Tests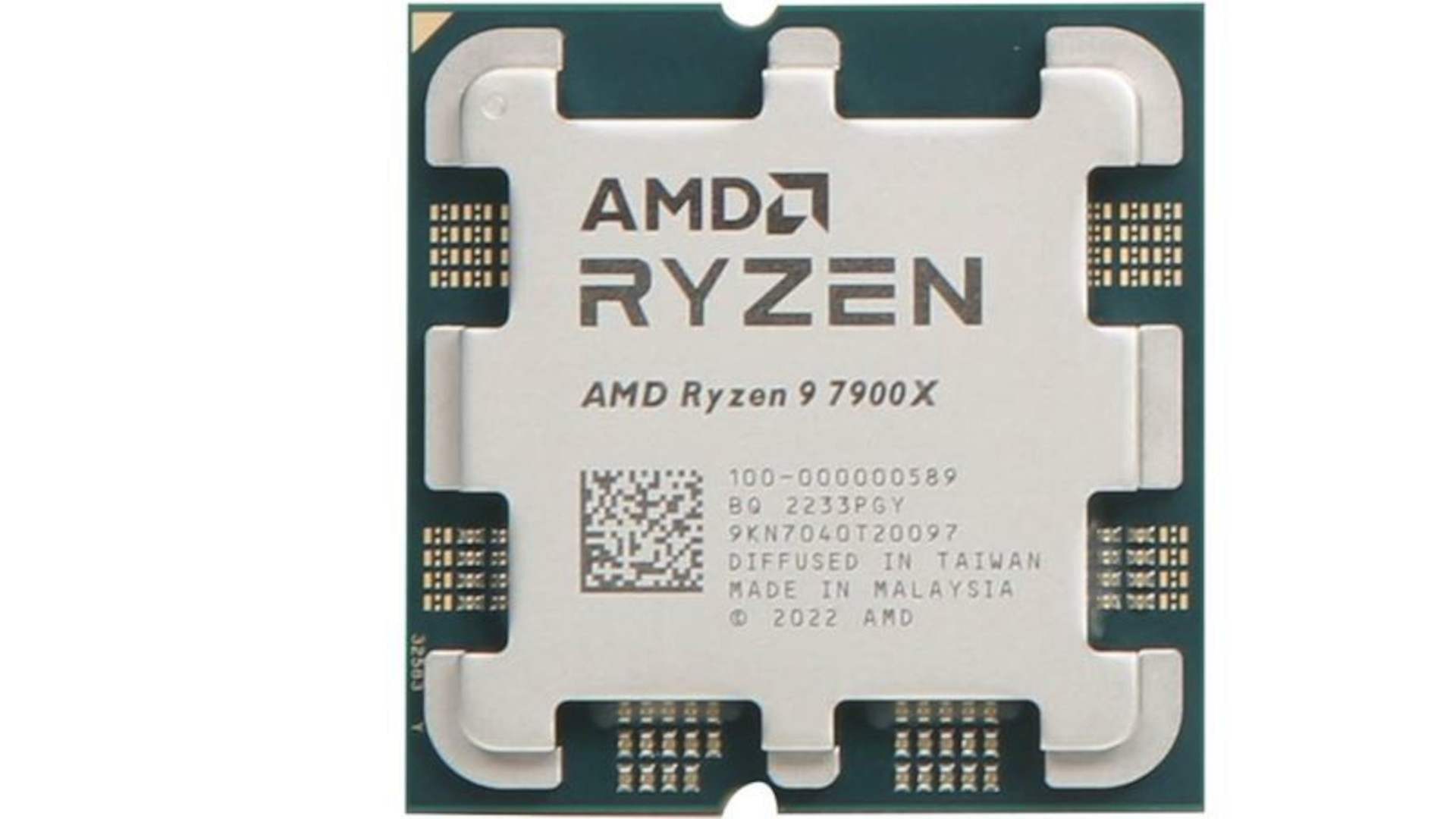 AIDA64 is where we typically begin. Given that they both use the same controller, it makes sense that total memory bandwidth would be the same between the 7950X and 7900X. And as expected, the AMD Ryzen 9 7900X falls short of the 7950X in terms of L1 and L2 cache bandwidth.
The 7900X has nearly exactly 75% of the overall memory bandwidth, 75% of the cores, and 75% of the cache. The L3 cache, which is shared by all the cores, shows the 7900X to be very competitive with its more expensive sister.
Although Zen 4's L2 is substantially superior, Intel's 13th Generation "Raptor Lake" CPUs still have far higher RAM and L1 bandwidth. Each receives a portion of the L3 bandwidth, with Raptor Lake having somewhat quicker read speeds but Zen having far superior write speeds.
Our application testing largely confirm our expectations. The AMD Ryzen 9 7900X almost tied the more expensive 7950X in single-threaded operations, but lagged in multi-threaded benchmarks. The 32 threads on the 7950X can be fully utilized by Premiere Pro, HandBrake, Blender, and Cinebench, which was recognized in our results.
However, Premiere can use a lot more threads than Photoshop, and in this case, the 7950X and 7900X were effectively tied. Also worth noting is the AMD Ryzen 7 7700X's narrow but certain victory over all AMD 7900 CPUs in this test. This shows that Photoshop doesn't like something about the Infinity Fabric or multi-CCD setup.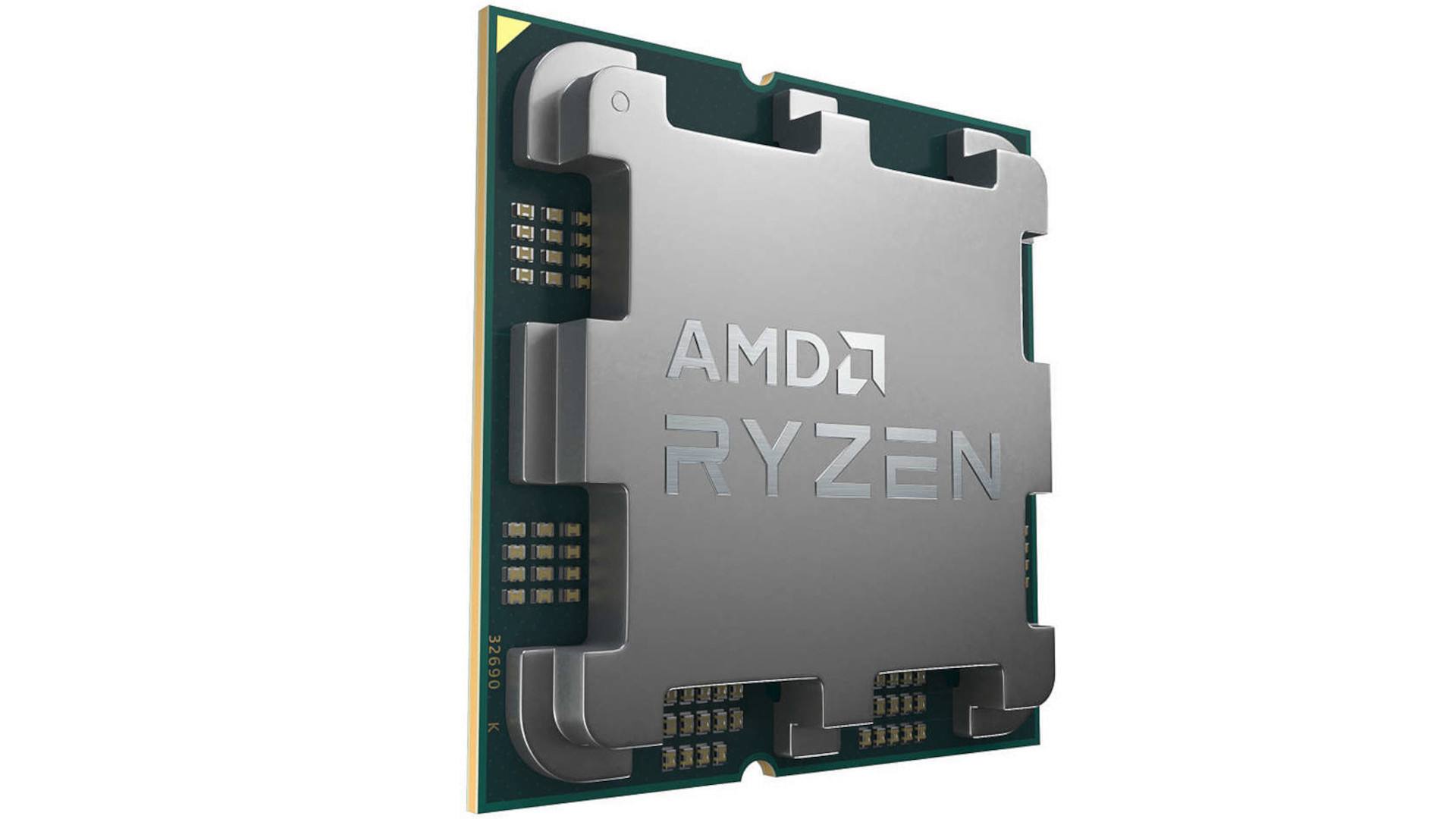 Another strange outcome is displayed by POV-Ray. The multi-threaded scores confirmed our expectations. The 7950X and AMD Ryzen 7 7700 were 10 seconds behind in the single-threaded scores, while the 7950X3D and 7700X were in a photo finish.
The Core i7-13700K has a clock speed that is comparable to the 7900X, and the Intel 13th Gen CPUs offer superior single-core IPC. In every category, the 13700K outperformed the similarly priced 7900X by a wide margin. Consider the somewhat less expensive Intel Core i5-13600K as well: Even though it supported four less execution threads than the 7900X, it was tied with it everywhere except for Blender and Cinebench.
AMD Ryzen 9 7900X Conclusion
If you're thinking about building a new AMD computer, you should definitely buy the AMD Ryzen 9 7900X. It costs less and provides the same top-notch performance as its X brothers. The 65W TDP also makes thermals easier to manage. With the stroke of a button, you can enable PBO and overclock this device, thereby turning it into an AMD Ryzen 9 7900X.
The AMD Ryzen 9 7900X is actually unnecessary, and the flagship Ryzen 7950 is the better choice if you really need the extra performance. Even with default settings, the AMD Ryzen 9 7900 would be more than adequate for the majority of high-end systems. This CPU is fantastic and comes highly recommended.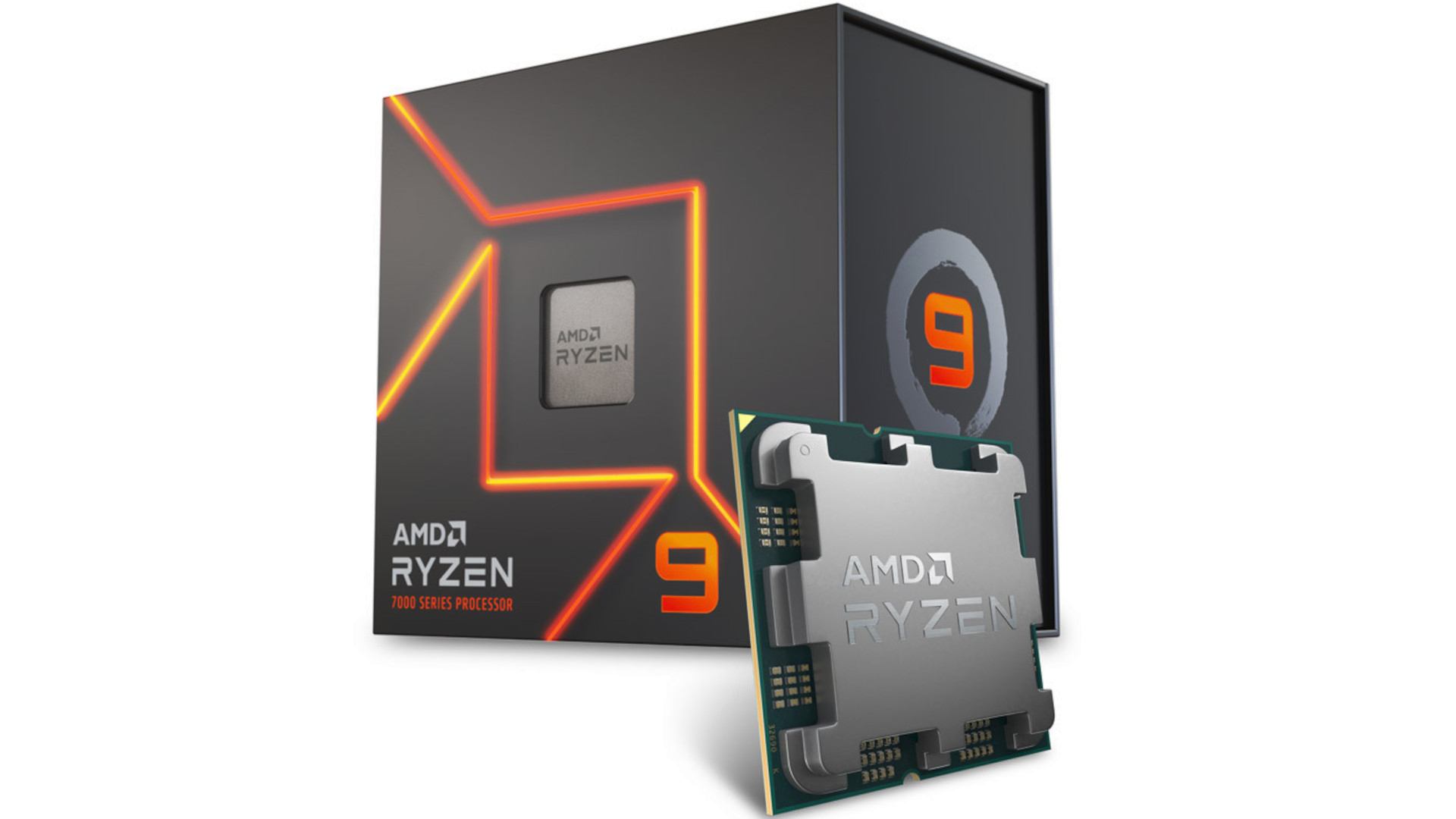 AMD Ryzen 9 7900X
Performance -

93%

Price -

96%

Value -

95%