The Ryzen Threadripper 2990WX from AMD, which has 32 cores and 64 threads, offers high-end desktop customers the highest computing capability from a single CPU socket. Although it may be on the wish lists of many enthusiasts, the processor's distinctive architecture leads to subpar performance in many widely used desktop applications. Even among professionals used to paying a premium for workstation technology, the flagship Threadripper's $1800 price tag makes it a niche offering.
The AMD Ryzen TR 2950X, one of the greatest CPUs for desktop applications, offers 16 cores and 32 threads at a $900(on release) price point, making it definitely a better value proposition for the general public. The only major issue for AMD is the lower price of its own previous-generation Threadripper chips: the 16C/32T Threadripper 1950X sells for $700, while the 12C/24T costs less than $500(on release).
So, should you invest in the AMD Ryzen TR 2950X with its 12nm transistors, reduced memory/cache latency, greater clock rates, and improved multi-core Precision Boost, or should you make a slight concession by purchasing an older Threadripper chip before they permanently vanish from the market? You gain a lot for your money because the 2950X's features do actually outperform earlier Threadripper models in terms of performance.
AMD Ryzen TR 2950X Specifications
These new Threadripper components, like the 2nd Gen Ryzen 5 and Ryzen 7 models, have lower cache and DRAM latency as well as support for somewhat faster memory. They are therefore built using GlobalFoundries' 12PL process and the Zen+ design.
The AMD Ryzen TR 2950X has the same configuration as the 1950X, which entails that it has two active Zeppelin dies with a total of 32 PCIe gen 3 lanes, two memory channels, and 8 cores on each. The Infinity Fabric throughput between these dies when using DDR4-3200 memory is around 50 GBps.
The AMD Ryzen TR 2950X can be constructed in one of two ways, just as the 1950X. The processor functions as a single unit when using UMA (Uniform Memory Access), or what AMD refers to as "distributed" mode in their Ryzen Master software. This evenly distributes threads and DRAM transactions across the entire chip to maximize bandwidth but also increases latency, which isn't ideal for tasks like gaming.
In the Ryzen Master software, NUMA (Non-Uniform Memory Access), also known as "local mode" by AMD, can therefore be enabled. They refer to this as a local operating mode because the processor is split into two domains and tries to match active cores with local DRAM instead of accessing memory via a controller on a different chip, which imposes a significant latency cost.
All Threadripper 2000-series CPUs are backwards compatible with X399 motherboards that are already in use. Given the high prices on such platforms, that is wonderful news. While older Socket TR4-equipped motherboards may struggle to handle the 250W Threadripper 2990WX and 2970WX from AMD's power needs, especially if you attempt to overclock, the same motherboards were made to support (and overclock) the earlier Threadripper 1950X flagship. Thus, the 2950X's Precision Boost Overdrive capabilities at higher frequencies should be mostly usable on existing X399 platforms when they are required.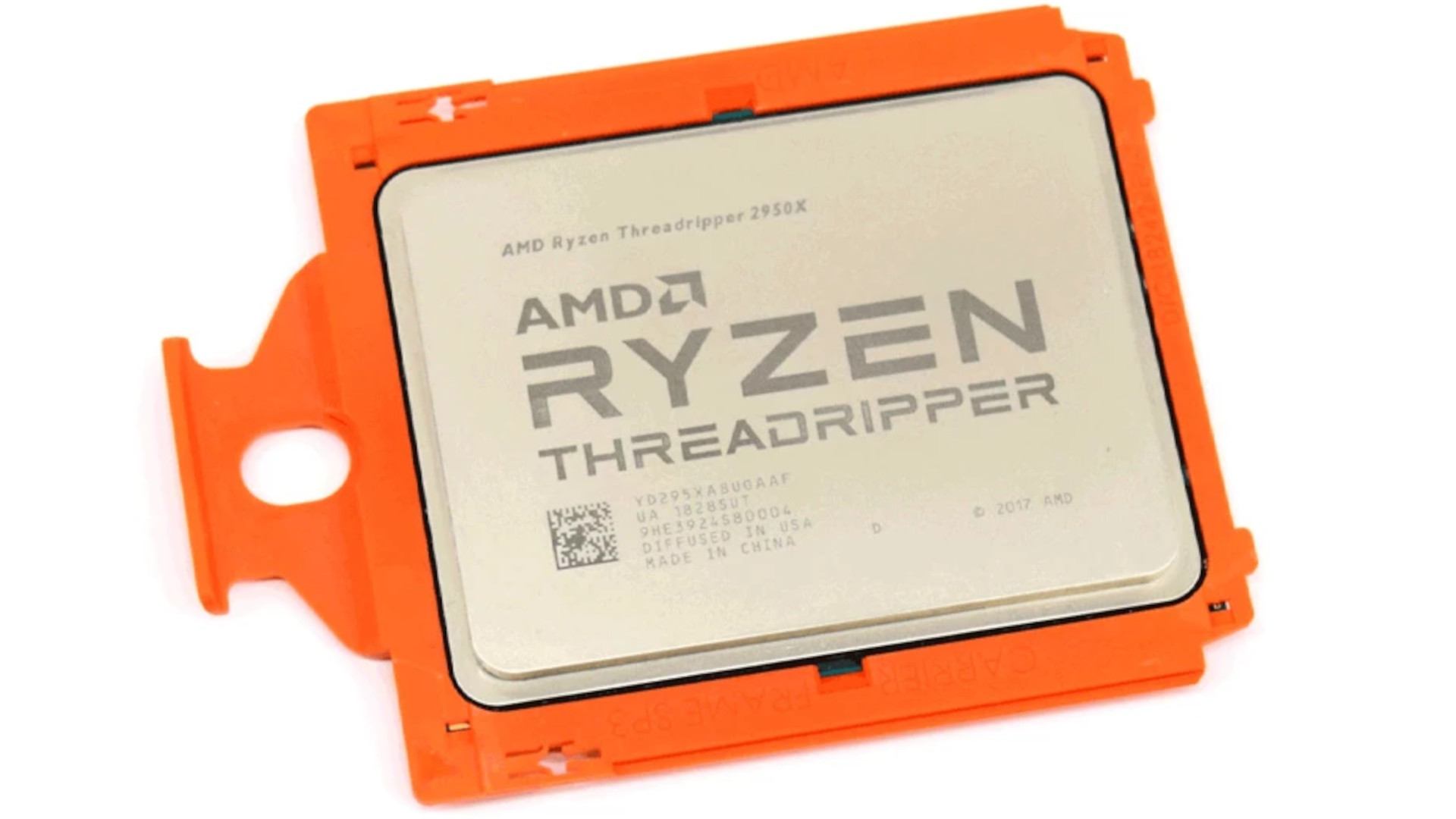 All Threadripper CPUs from AMD come with an Asetek mount that, when used with specific closed-loop liquid cooling, partially covers the enormous heat spreader. AMD claims that this limited coverage is suitable for stock operation. We discovered that full-coverage coolers perform better, nevertheless. Additionally, AMD and Cooler Master worked together to create the Wraith Ripper heat sink and fan set for the Socket TR4 interface. However, it is offered separately.
As usual, AMD improves thermal transfer by using Indium solder between its dies and heat spreader. On the other hand, Intel uses thermal grease on its most advanced processors. Liquid cooling is also advised by Intel for their Skylake-X processors. That is not required for Threadripper, according to AMD.
AMD Ryzen TR 2950X Specs
| | |
| --- | --- |
| Platform | Boxed Processor |
| # of CPU Cores | 16 |
| Base Clock | 3.5GHz |
| L3 Cache | 32MB |
| Unlocked for Overclocking | Yes |
| Max. Operating Temperature (Tjmax) | 68°C |
| Product Family | AMD Ryzen™ Processors |
| # of Threads | 32 |
| L1 Cache | 1.5MB |
| Default TDP | 180W |
| CPU Socket | sTR4 |
| Launch Date | 8/31/2018 |
| Product Line | AMD Ryzen™ Threadripper™ Processors |
| Max. Boost Clock | Up to 4.4GHz |
| L2 Cache | 8MB |
| Processor Technology for CPU Cores | 12nm |
| Thermal Solution (PIB) | Not included |
| *OS Support | Windows 10 – 64-Bit EditionRHEL x86 64-BitUbuntu x86 64-Bit*Operating System (OS) support will vary by manufacturer. |
AMD Ryzen TR 2950X Performance & Tests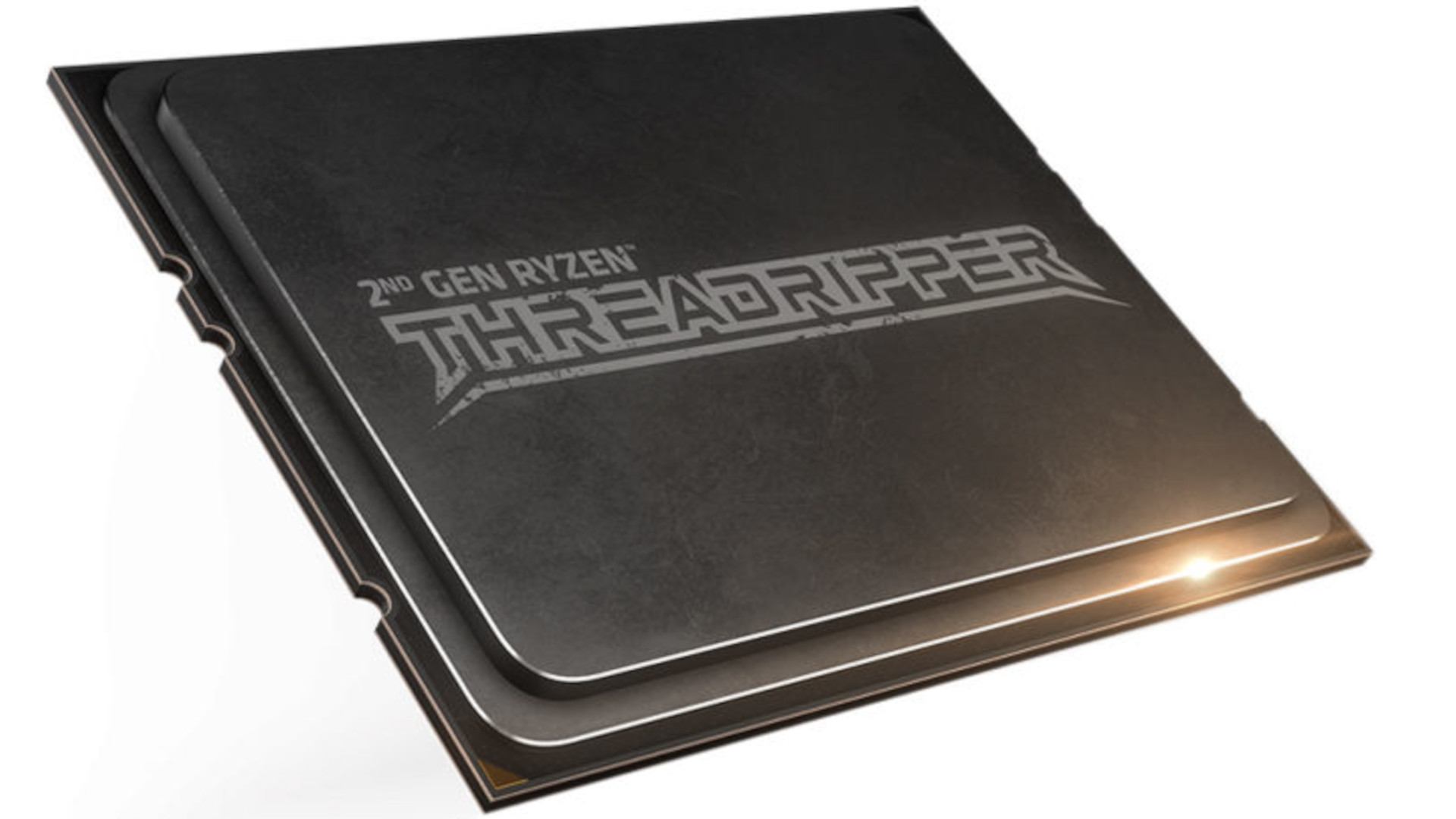 Due to its 16 cores, we anticipated the Ryzen Threadripper 2950X to have exceptional multithreaded performance, and benchmark results support our expectations. Even the 10-core Intel Core i9-7900X is outperformed by the 2950X, which is a substantial improvement over the Threadripper 1950X. The 2950X scores better than the Core i9-7900X in the Cinebench R15 multithread benchmark despite being comparably priced, thanks to its higher core count. Practically speaking, the 2950X outperforms the Core i9-7900X in multithreaded workloads by roughly 45%.
The AMD Ryzen TR 2950X, regrettably, struggles with single-core performance. Our test APU is 10% slower than the Core i9-7900X and on par with the Ryzen 7 2700X. AMD presents a comparable comparison table in their product briefing, so AMD does not hide this flaw either. Their comparative tables are presented above. Our tests supported these results.
In general, single core performance is better for gaming than core count, and here is where the new Zen+ architecture comes in. Different cache latency adjustments and higher turbo performance have considerably enhanced overall performance. Unfortunately, because most games can only utilize a maximum of four or eight cores, we are unable to make an objective assessment of the 2950X's gaming performance. In their Ryzen Master Utility, AMD has included a game mode option that uses only eight of the 16 cores to combat this. In games, this typically results in an 8% performance improvement. For our benchmarks, we used the default settings on our test APU.
Overall, when used with an AMD Radeon RX Vega 64, the 2950X provides good gaming performance. But performance is slowed down by the Vega 64, especially at high resolutions like 4K. In our benchmarks, the 2950X is just 9% slower than the Ryzen 7 2700X since games cannot yet utilize the 16 cores of the 2950X.
Although AMD categorizes the X series as gaming APUs, they also support 3D rendering and streaming simultaneously. The 2950X is therefore perfect for gamers who also use streaming services like Twitch on the side. In this aspect, the 2950X is just unsurpassed.
AMD Ryzen TR 2950X Final Thoughts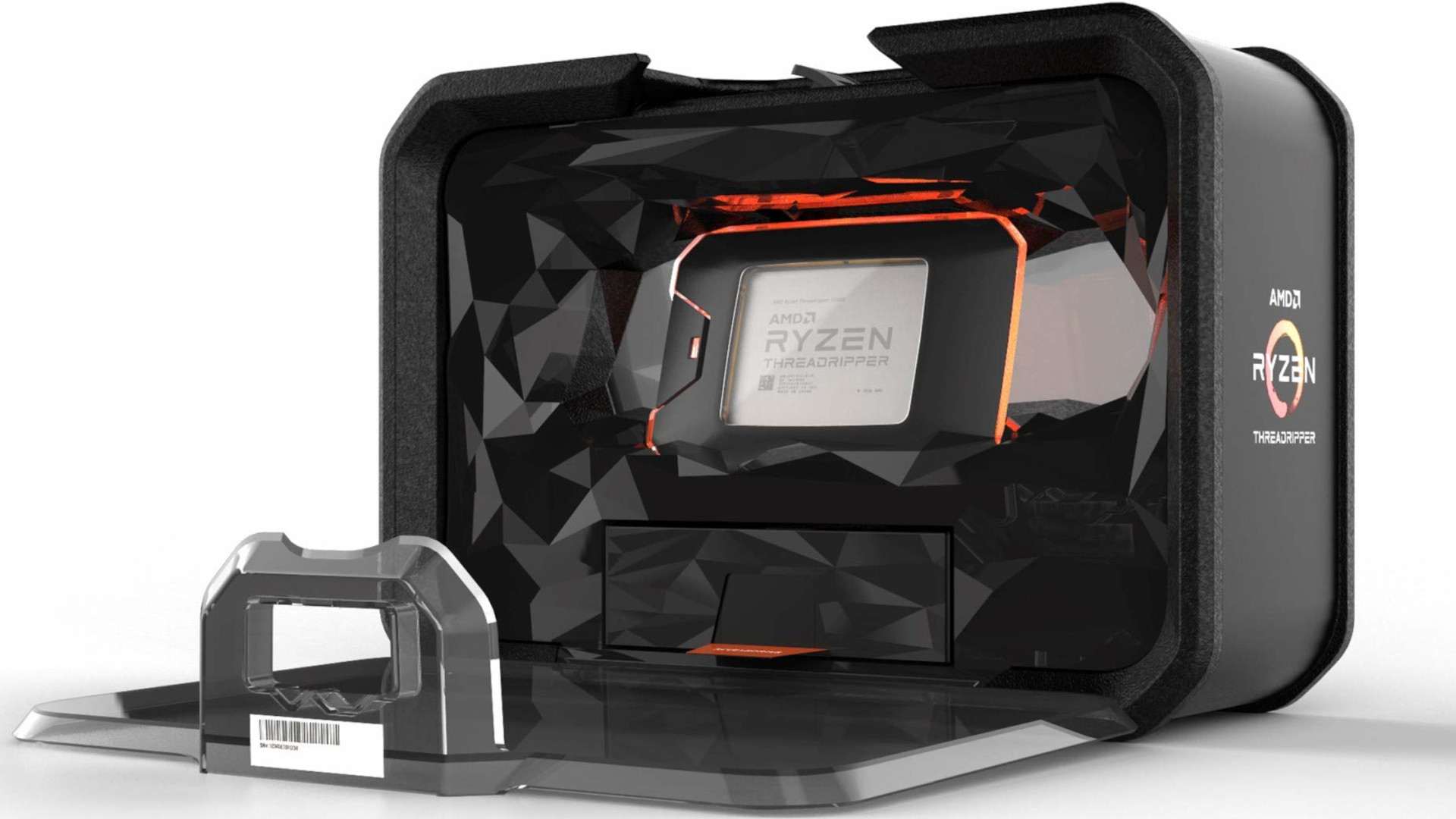 Although we still advise the standard Ryzen 7 2700X or Core i7-8700K for gaming, it is obvious that Threadripper can outperform them in productivity-focused applications. Although Intel's Skylake-X processors are still incredibly fast, you must spend a premium to purchase one. Although we wouldn't suggest an immediate upgrade from the 1950X, the Threadripper 2950X offers significantly more performance at a lower price than the first-gen Threadripper did at launch. AMD's Ryzen Threadripper 2950X does not let you down if you're trying to replace an outdated CPU with this balanced chip.
AMD Ryzen TR 2950X
Performance -

99%

Price -

97%

Value -

98%