In this article, I give you my Apple iMac M1 24″ (2021) review with specs included. This is the kind of review I like to do where things actually seem to really leap forward in technology. As you can see it is very colorful, so Apple is going back to that sort of thing with the iMacs. Some people have strong feelings about this.
I'm not going to overly focus on the aesthetics of it. I personally think it looks rather fetching. You have a variety of colors that you can choose from, from a little paler on the front, more vibrant or saturated on the back, and the keyboard matches, to even the cables matching color, to the front face of this Mac.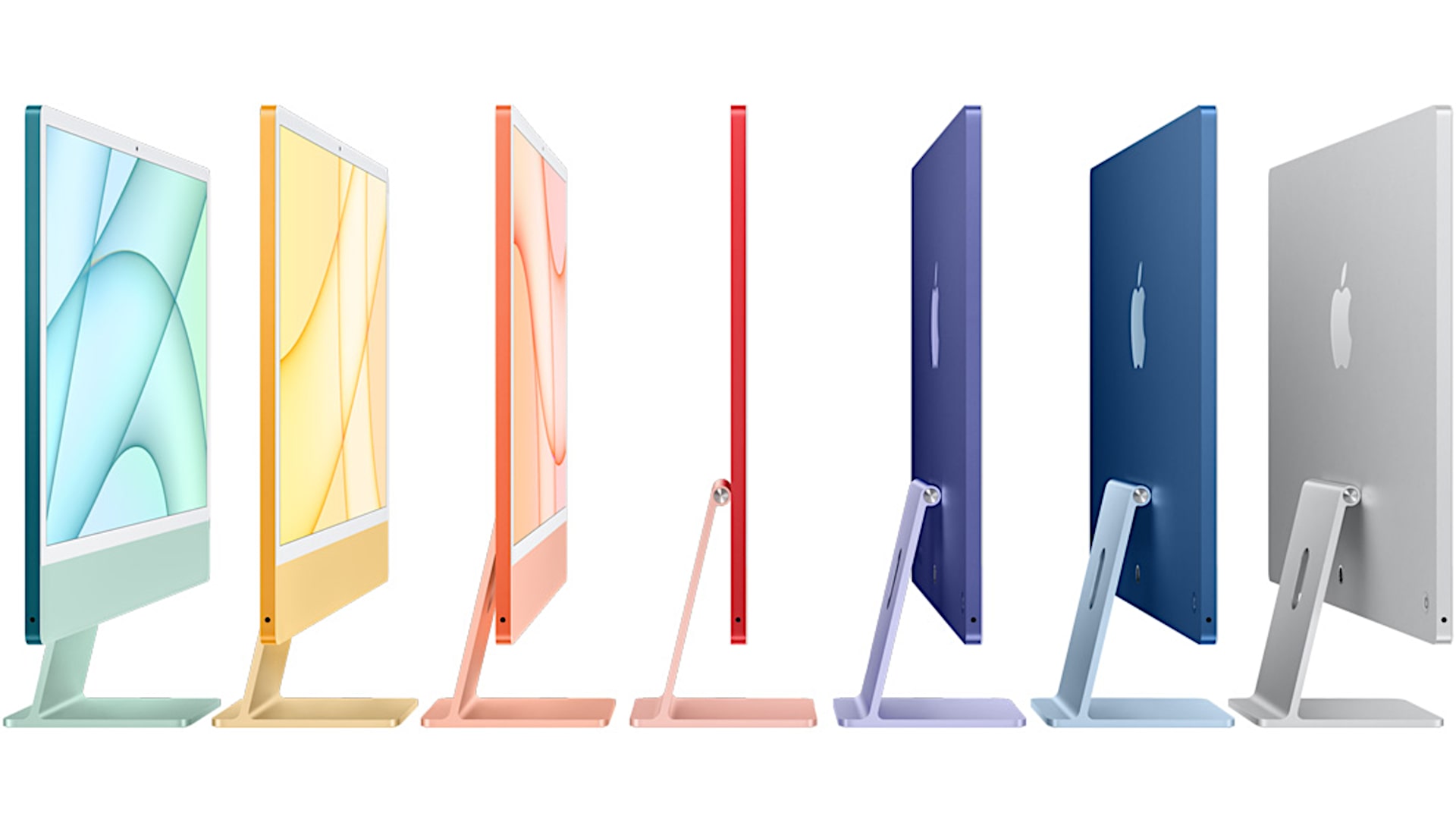 Obviously, there's no Apple logo on the chin anymore but there is still a chin. That is where the computer brains are. The motherboard runs there and that allows this iMac to be incredibly thin, around 11 millimeters thick. If they put internals behind the screen they'd have to make it thicker so they just leave the traditional chin as is.
It has a white bezel border around the display. Some people feel strongly about that but I'm okay with it. As long as it's either black or white neutral for when I'm doing photo editing or artwork or anything like that, it's okay.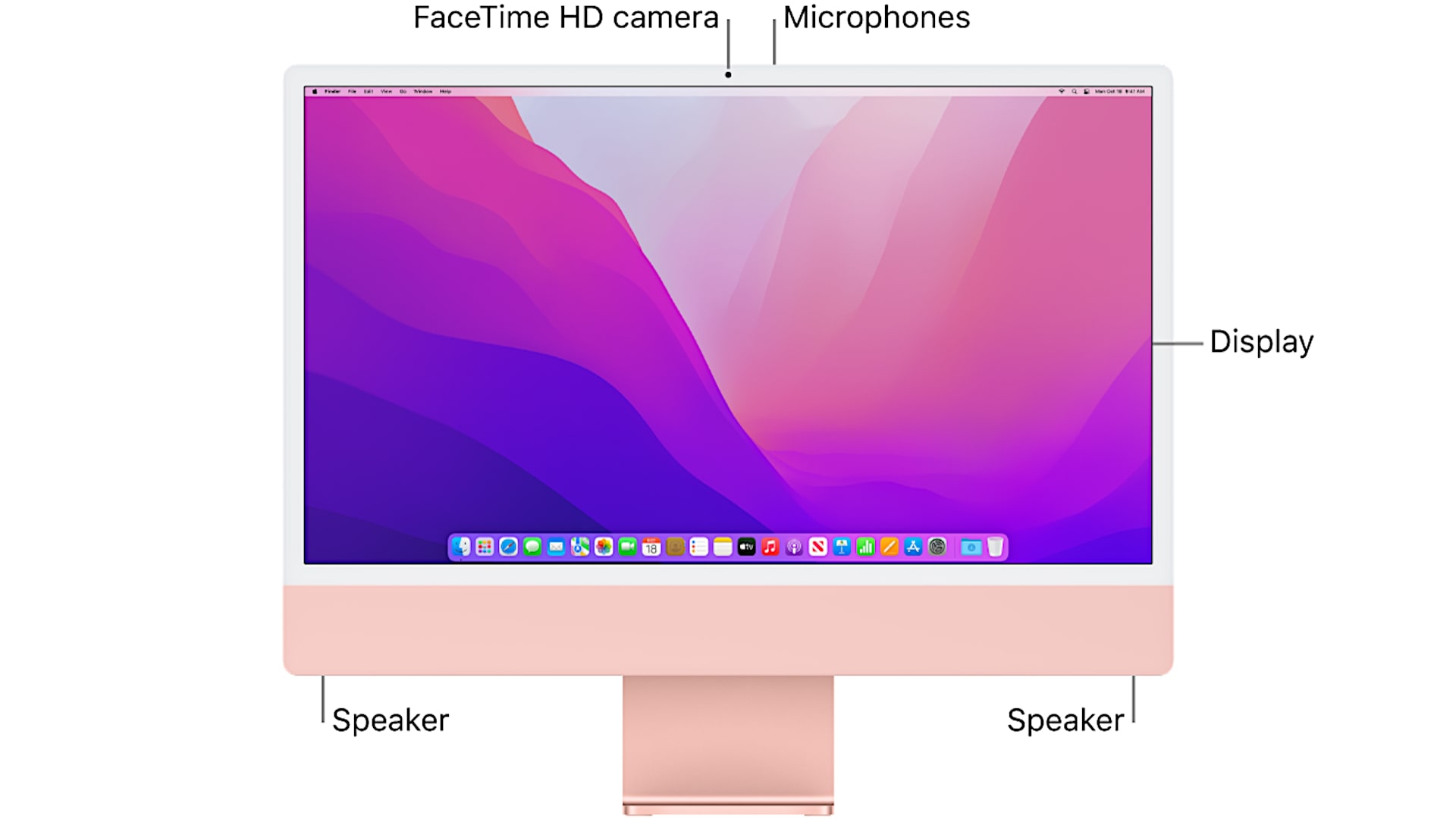 That's as much as I'm going to talk about the aesthetics of what I think is a very attractive machine. Clearly, if you put this on something like a white desk it really literally looks great and pops.
Apple iMac M1 24″ (2021) price starts at $1299 which for Apple products sounds relatively speaking affordable. For that, you get the M1 CPU. That is the same M1 that we saw in the 13-inch MacBook Air (that I reviewed), the 13-inch MacBook Pro, the iPad Pro 12.9 for 2021, and of course the Mac Mini as well.
And you have the seven or eight-core GPU option. So it's an eight-core CPU and seven or eight core GPU just like with the MacBook Pro and the MacBook Air.
The $1299 model is the one with the eight-core CPU (because they're all eight cores) and the seven-core CPU. If you wanna spend a couple of hundred dollars more you can get the eight-core GPU as well.
Given the way it gets bundled with some other upgrades, I think it's kind of worth it to go with an 8-core GPU but it's up to you as to what you're going to do with it. For people who are just buying this for Word, Excel, Zoom calls, and all that sort of thing, you don't need to upgrade.
But, for those who are going to be doing Photoshop, Final Cut Pro, iMovie, or anything else demanding like a little bit of gaming, then it certainly makes sense to get a little better specs.
I have the $1899 configuration which to me is the kind of the sweet spot of a power user's machine without going into 27-inch iMac territory and beyond. It gets much more expensive with less power increase, CPU and graphically speaking.
So this one has 512 GB SSD inside. It's really part of the unified system-on-chip where the RAM and the storage are all in one big chip. And it has 16 GB of unified memory (the base models have eight GB). 16 is the max you can get and I highly recommend it.
The display on this is assuredly lovely. Now, this is the entry-level iMac so don't think you're going to get a giant mini LED display or something like that here.
This is a 4.5K resolution, 16 by 9 aspect ratio, IPS, full P3 gamut coverage display. Apple claims it's 500 nits and I measured it at almost that (479). It is light, under 10 pounds, which is four and a half kilograms.
This is a very sharp, very crispy-looking display and also very colorful. And, typical of Macs, it's quite color accurate as well. So, for those of you who are looking at this to do photo and video editing or color accuracy of some importance, this is good.
So, for something that starts at $1299, because no matter which version of this you get that display, that's not bad. One of the selling points of iMacs often is that you get a nice display but this one sure outdoes the 21.5-inch iMac that it replaces.
Apple iMac M1 24″ (2021) has a multi-speaker system with Dolby Atmos support for surround and it's pretty good. It's not quite as good as the 27-inch iMac which is bigger and has room for bigger drivers, but it's very nice sounding for a desktop computer system.
You have three mics, which are supposed to help for better Zoom call quality. And there's a full HD facetime camera upfront as well. So, a little bit higher resolution, thankfully. I've been surprised that they haven't been upping resolutions sooner on their cameras.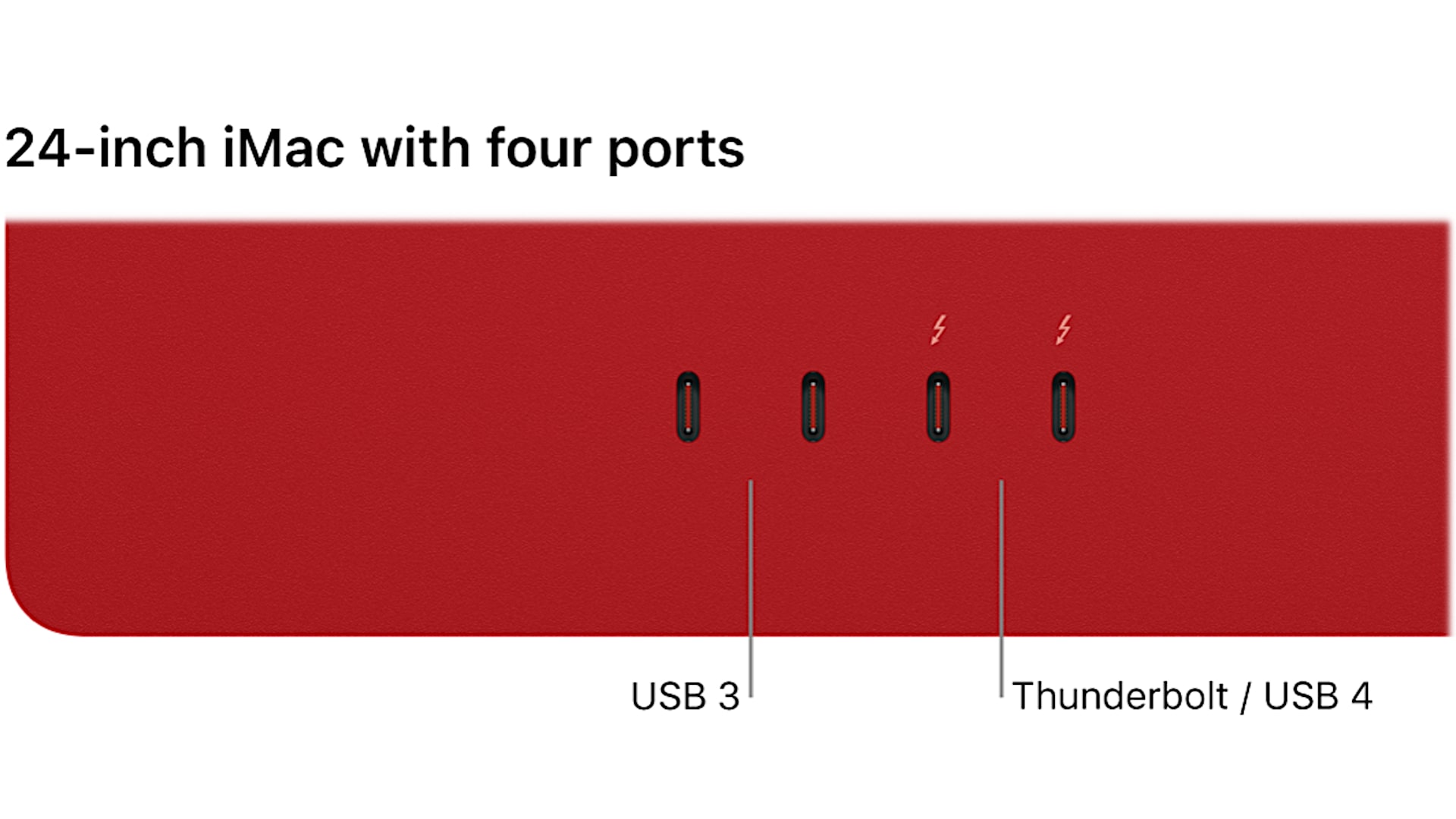 Apple iMac M1 24″ (2021)
Performance -

95%

Price -

94%

Value -

95%