Launch of the most recent airMAX® CPE generation by Ubiquiti Networks (Customer Premises Equipment), The Wi-Fi management-specific PowerBeam® 5AC Gen 2.
Here is a review of UBIQUITI PowerBeam PBE 5AC GEN2 from the perspective of a man who has lived in rural America.
UBIQUITI PowerBeam PBE 5AC GEN2 Experience and first impressions
Since satellite internet is not an option where we live in semi-rural America, our wireless internet connection has been spotty at best to the provider tower that is several miles away. Due to the physical location of our home in a bowl, we do not have line-of-site to the provider antenna, although being required to.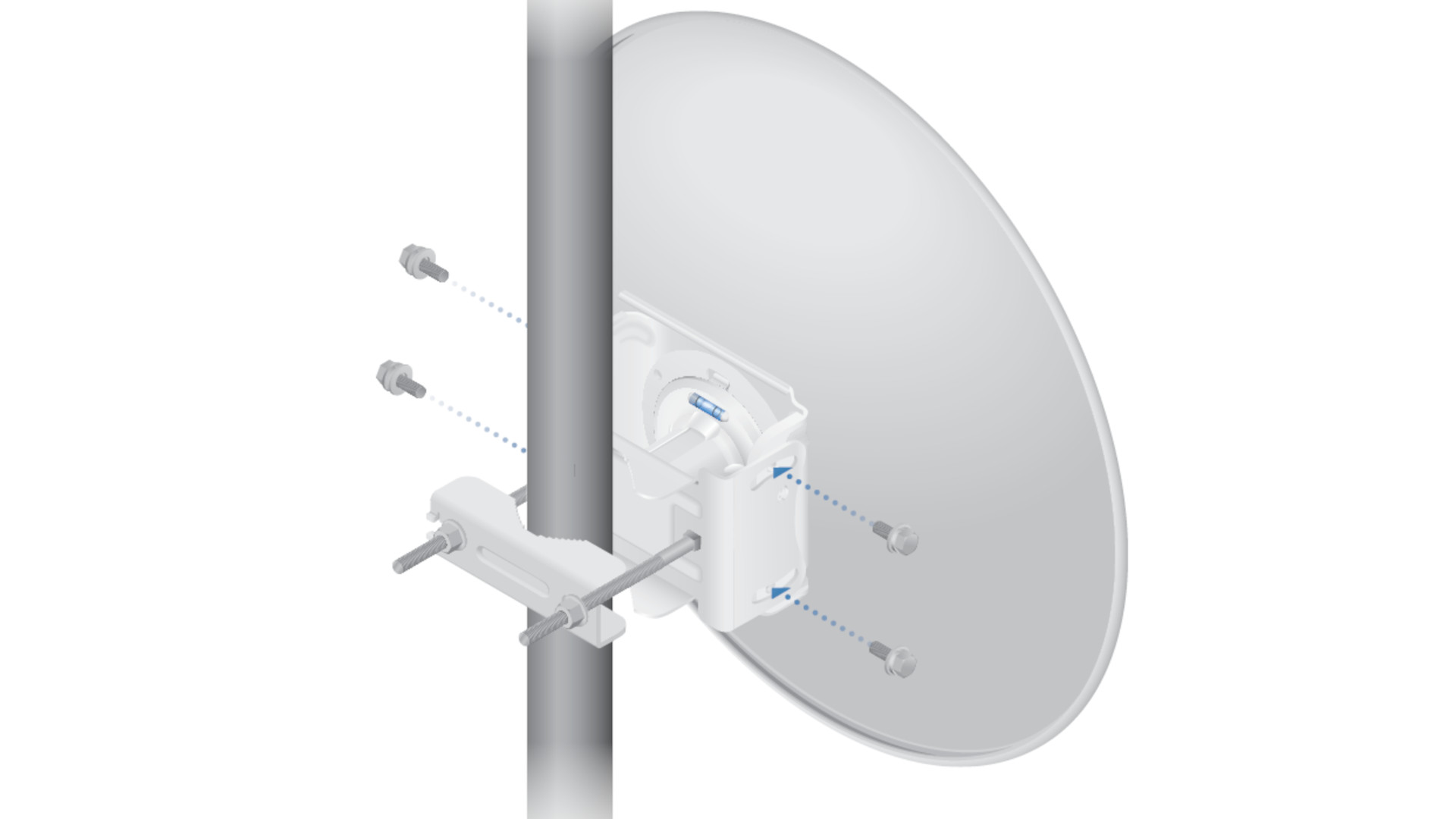 He finally had the opportunity to work from home rather than commute 40 to 85 miles twice day, but he was unable to due to a shaky internet connection. Due to the signal delay brought on both the signal's lengthy journey and the high cost of even the most basic monthly data caps, satellite internet was not an option.
He ultimately determined that moving the antenna to a tower atop a hill on our property, about 600 feet away from the home, was the best course of action. His internet service provider urged him to use optical cable, but over the course of 18 years, he twice had to fix the electricity to my well pump in the middle of the winter because overly eager burrowing rodents had damaged the insulation on the wires. Over a distance of 1,000 feet, you can locate damaged underground power cables, but how can you locate underground damaged optic cables?
It required several hours of online study, YouTube, Ubiquiti, and other websites. But in the end, I went with two separate Ubiquiti PowerBeam ac Gen2 High-Performance airMAX ac Bridge (PBE-5AC-Gen2-US) antennas.
A pair of two UBIQUITI PowerBeam PBE 5AC GEN2 pre-configured antennas was not available on Amazon at the time I purchased mine, but I would have purchased them if the pricing was comparable to two separate non-configured antennas.
I thought these antennas were overkill because they have a range of miles well over 600 feet, but I wanted maximum throughput and the enhanced mounting of the 5AC-Gen2, which easily fits the 2-1/2 in. diameter thick wall galvanized rigid conduit pipe I'm using to install the antenna on my new tower.
The antenna clamps well onto different diameters of pipe smaller and perhaps larger than the pipe I used due to the graded teeth on the clamp. The antenna includes a solid, well-made clamp that is suited for wind speeds of 60 mph or more.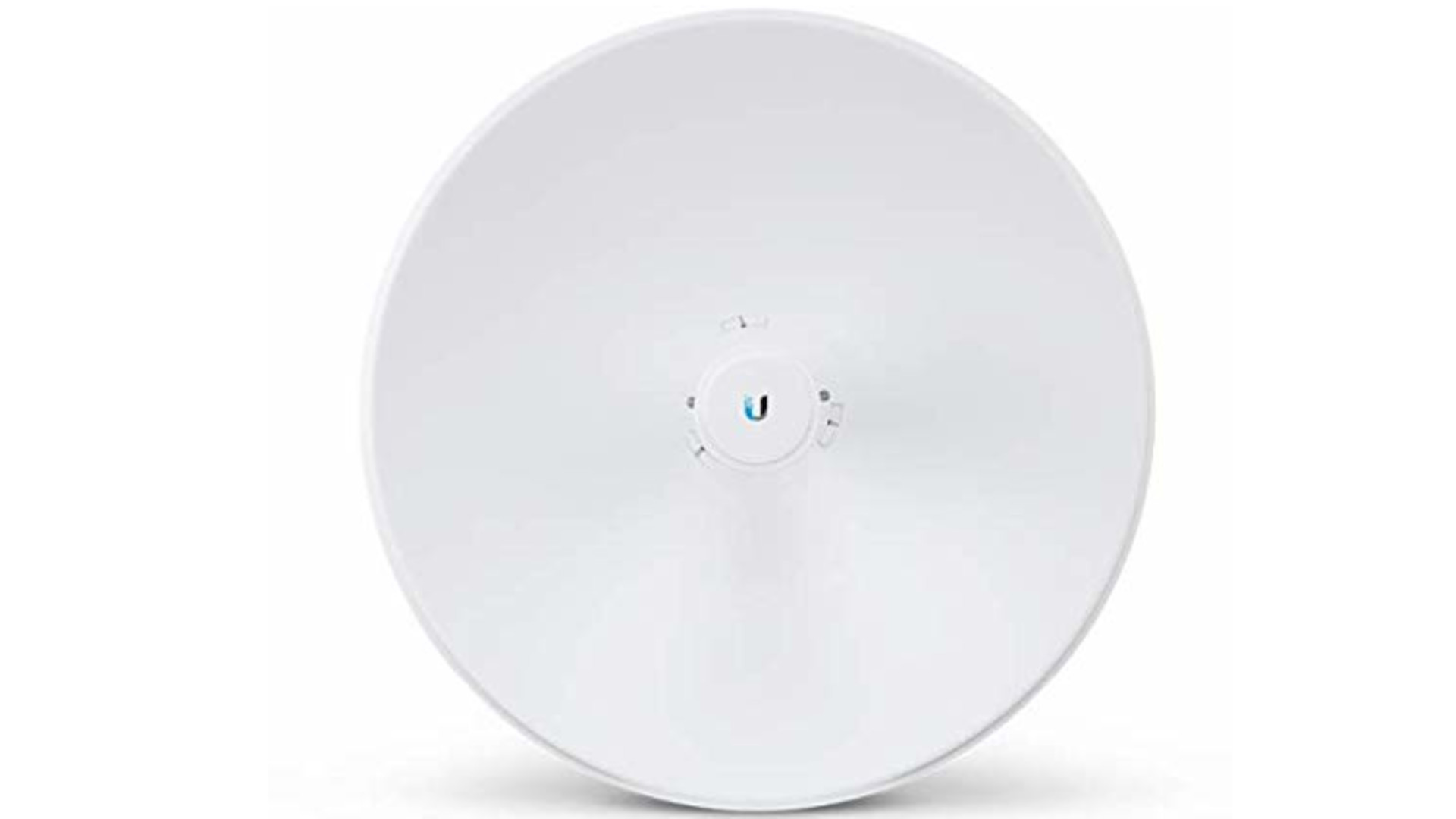 The most difficult thing for me was figuring out what I needed at the tower in addition to the Ubiquiti antenna to make it all work. I eventually realized that I required a router at the tower to connect to my internet provider's antenna, just as I did with my wireless network at home.
I also purchased two CISCO Dual Gigabit WAN VPN Routers – RV042G-K9-NA from Amazon (one for back-up – we get occasional lightning strikes on the hill). I chose Cisco because my provider has had the most success on the consumer side with Cisco routers. It's also excessive – I didn't need a twin WAN router, but I wanted maximum throughput so it didn't matter.
To protect my antennas from static electricity, I also purchased two Ubiquiti Networks ETH-SP Poe External Surge Suppressors and shielded network cable, as well as "Ubiquiti Networks Tough Cable Connector Ground (TC-GND) -Box Of 20" connectors to ground the cable shielding to the ground rod I installed at the tower. These connections already include a pigtail that may be screwed to a grounded surface.
When I received the antennas, I followed the directions in the package, installed them (which was simple for me), and downloaded the Ubiquiti Android app to my Samsung 6.0 phone. I particularly enjoy the wifi feature built into the antennas, which is activated for 15 minutes after powering up the antenna and allows you to modify the antennas straight from your phone while the antennas are placed.
I'm surprised this function is included with the antenna for the price. I had no trouble connecting to the antenna put on the tower on top of my house from my living room using my cell phone. My new tower isn't finished – I still need to pour concrete to make the foundation stable and add another 20-30 feet – but it's functional enough for me to work from home for the time being.
My UBIQUITI PowerBeam PBE 5AC GEN2 is now the fastest element of my network, with a bridge connection rate of 1Ghz between both antennas displayed in the Ubiquiti phone app. I don't have the tools to confirm what I believe I'm seeing, but I now have the quickest internet connection I've had in the 18 years we've been here. While the slope may have more to do with my "enhanced" internet speed than my new Obiquiti bridge, I am confident that it is not slowed by the bridge.
It definitely beats dealing with optic fiber for the price. I knew nothing about network bridge antennas or connections when I started, and I didn't consult with a specialist. It took some time reading and Googling to figure out how to make it all work, but I know I made the correct choice since I'm using my new Ubiquiti bridge to submit this review at the quickest speed we've seen since the internet was originally made available out here in semi-rural America.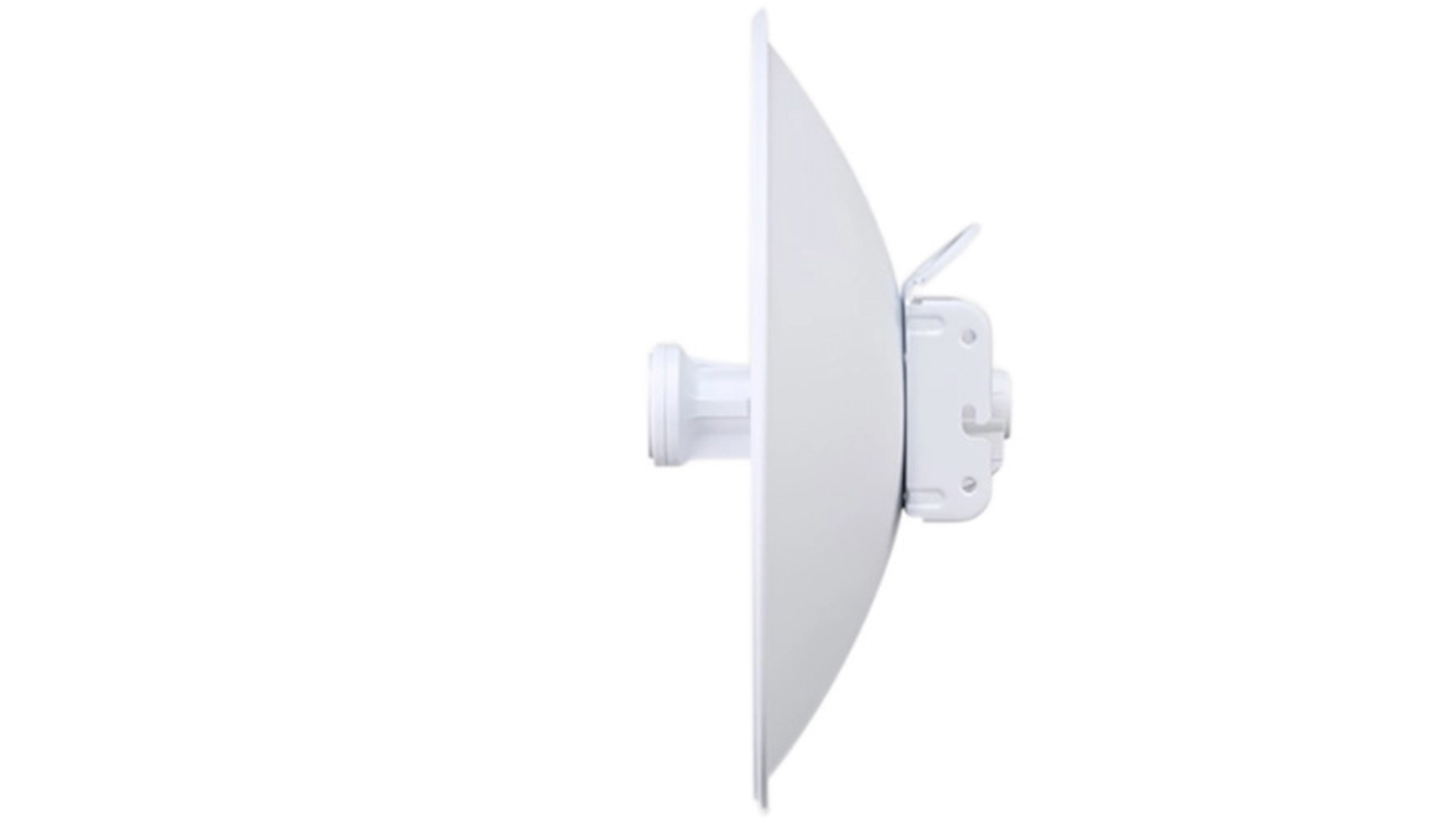 UBIQUITI PowerBeam PBE 5AC GEN2 Specifications
| | |
| --- | --- |
| Dimensions | 420 x 420 x 230 mm (16.54 x 16.54 x 9.06″) |
| Weight | 2.22 kg (4.89 lbs) |
| Power Supply | 24V, 0.5A Gigabit PoE Adapter (Included) |
| Max. Power Consumption | 8.5W |
| Power Method | Passive PoE (Pairs 4, 5+; 7, 8 Return) |
| Supported Voltage Range | 20 to 26VDC |
| Gain | 25 dBi |
| Networking Interface | (1) 10/100/1000 Ethernet Port |
| Processor Specs | MIPS 74Kc |
| Memory | 64 MB |
| LEDs | Power, Ethernet, (4) Signal Strength |
| Mounting | Pole-Mounting Kit (Included) |
| Wind Loading | 380 N @ 200 km/h (85.4 lbf @ 125 mph) |
| Wind Survivability | 200 km/h (125 mph) |
| ESD/EMP Protection | Air: ± 24 kV, Contact: ± 24 kV |
| Operating Temperature | -40 to 70° C (-40 to 158° F) |
| Operating Humidity | 5 to 95% Noncondensing |
| RoHS Compliance | Yes |
| Salt Fog Test | IEC 68-2-11 (ASTM B117), Equivalent: MIL-STD-810 G Method 509.5 |
| Vibration Test | IEC 68-2-6 |
| Temperature Shock Test | IEC 68-2-14 |
| UV Test | IEC 68-2-5 at 40° C (104° F), Equivalent: ETS 300 019-1-4 |
UBIQUITI PowerBeam PBE 5AC GEN2
Performance -

98%

Price -

96%

Value -

97%