ADATA is not a new player in the storage market and, as we witnessed with the most recent GAMMIX S11 SSD, can create some excellent storage options. The SX8200 Pro, which is essentially a carbon copy of the Gammix S11 Pro, offers an alternative if you don't like such drives for whatever reason—the graphics, for example, or something else entirely. I'm not completely sure what this drive adds to the Gammix, but even if there is nothing, it still means excellent performance for a fair price. Adata XPG SX8200 Pro NVMe PCIe M.2 512GB has a 5-year guarantee, up to 320TBW in total, an SLC cache, and a maximum read speed of 3,5GB/s. What could be disliked about that?
These figures might not appear as spectacular in 2022, but it's important to remember that more people are still utilizing PCIe 3.0 than PCIe 4.0. As a result, this level of performance is more applicable to a far larger population than the enormous numbers produced by the more recent Gen4 drives (at least for now).
Adata XPG SX8200 Pro NVMe PCIe M.2 512GB Specs
Like with their other M.2 drives, ADATA includes a heatsink that serves more as a cooling device for the controller than for the NAND. The heatsink is merely a thin piece of metal that stays too hot to the touch to function as a cooling mechanism. This is the SX8200 Pro's lone flaw and the drive's weakest component straight off the bat. This shouldn't be a deal-breaker because so many motherboards come with built-in M.2 cooling.
Even though I did not graph running temps, you can observe software temperatures as high as 71°C during prolonged write operations. Nevertheless, the drive's typical operating temperatures range from 35 to 59'C, depending on the amount of airflow it receives. As with all M.2 drives, cooling is crucial, and you'd be wise to take precautions to prevent the drive from ever reaching those extreme temperatures. It jeopardizes not only performance but, more significantly, the integrity of your data.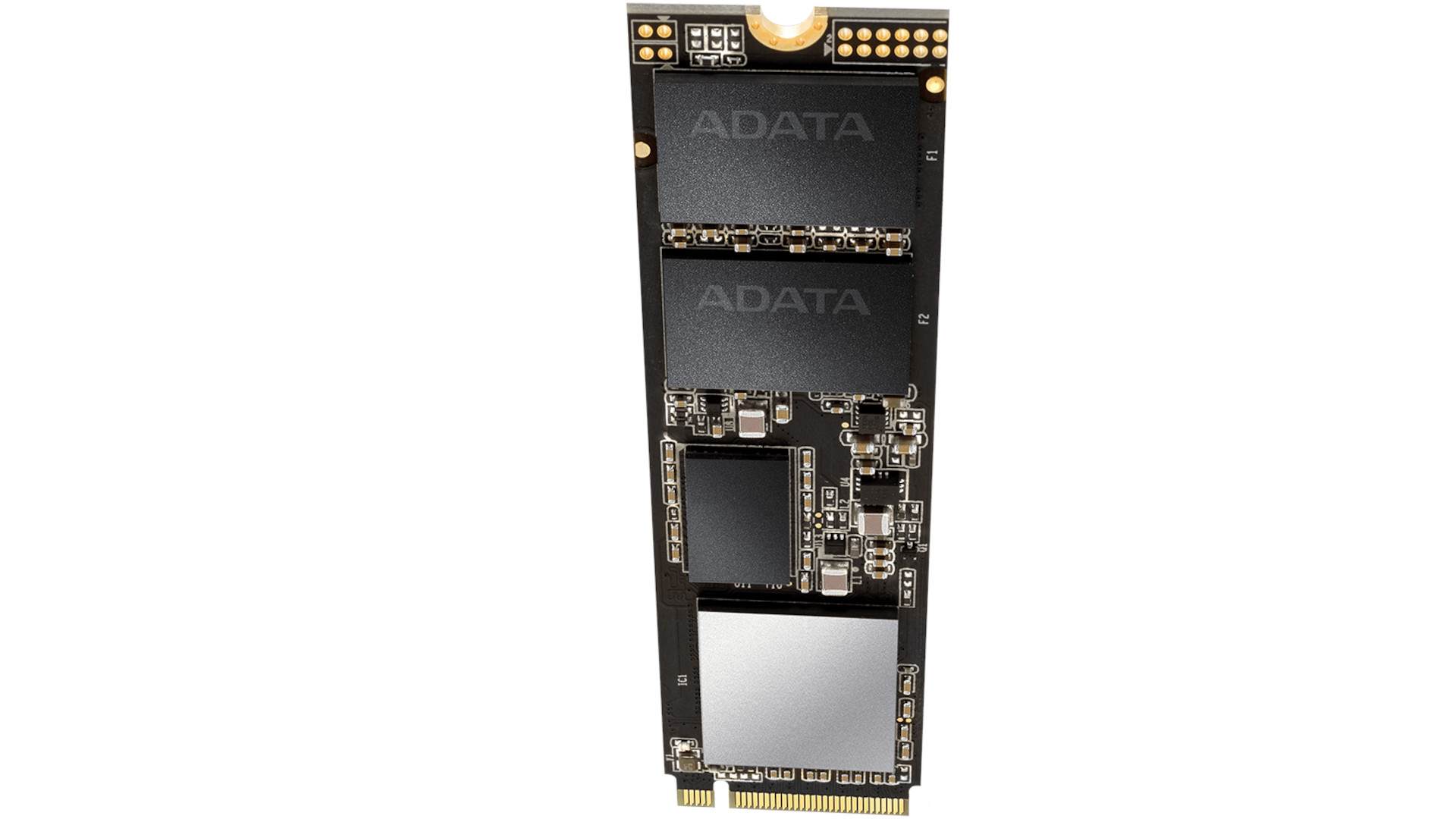 The SMI SM2262EN controller, rebranded Micron 3D TLC, and Nanya DRAM are all found in the SX8200 Pro. This drive uses SLC caching, therefore once the cache is full, data is written directly to the NAND, which inevitably results in a decrease in drive speed. For the majority of applications, this shouldn't be a problem, but during prolonged writes, it might become fairly noticeable.
Adata XPG SX8200 Pro NVMe PCIe M.2 512GB, is made with gamers, overclockers, and video content creators in mind. The SX8200 Pro is the performance leader right out of the gate thanks to its read/write throughput speeds of up to 3.5 / 3 GBps and superior power efficiency compared to all other SSDs we tested. It is especially "cooler" to purchase because of the black XPG heat spreader. Best of all, the SX8200 Pro is more affordable than both the EVO and PRO models of the Samsung 970 as well as a number of other rivals. The 1TB model was only going for $117 at the time of writing on Amazon(opens in new tab) (after you click a coupon button).
Adata's SX8200 Pro, which features Micron's 64L 3D TLC, is nearly identical to the SX8200 and GAMMIX S11 we previously reviewed, with the exception that this time the SSD is equipped with the new SMI SM2262EN controller, which represents a significant improvement over the SM2262 from the previous generation.
Thanks to an enhanced data flow and firmware updates, the controller offers superior performance and economy. Along with end-to-end data security, a RAID Engine, and LDPC ECC to preserve data integrity over time, it also complies with the NVMe 1.3 specification. In addition, the drive makes use of SLC caching, which enhances performance beyond native TLC write speed.
Adata XPG SX8200 Pro NVMe PCIe M.2 512GB Specs
| | |
| --- | --- |
| Capacity | 512GB (476GB formatted) |
| Controller | SMI SM2262EN | NVMe 1.3 |
| NAND Type | Micron 64-Layer 3D TLC |
| Interface | Form | PCIe Gen 3.0 x4 | M.2 2280 |
| Max seq. Read | 3,500MB/s |
| Max seq. Write | 2,400MB/s |
| Max Random Read | 390,000 IOPS |
| Max Random Write | 380,000 IOPS |
| Endurace | 320 TBW |
| Warranty | 5 years |
| Price | $84,99  |
Adata XPG SX8200 Pro NVMe PCIe M.2 512GB Performance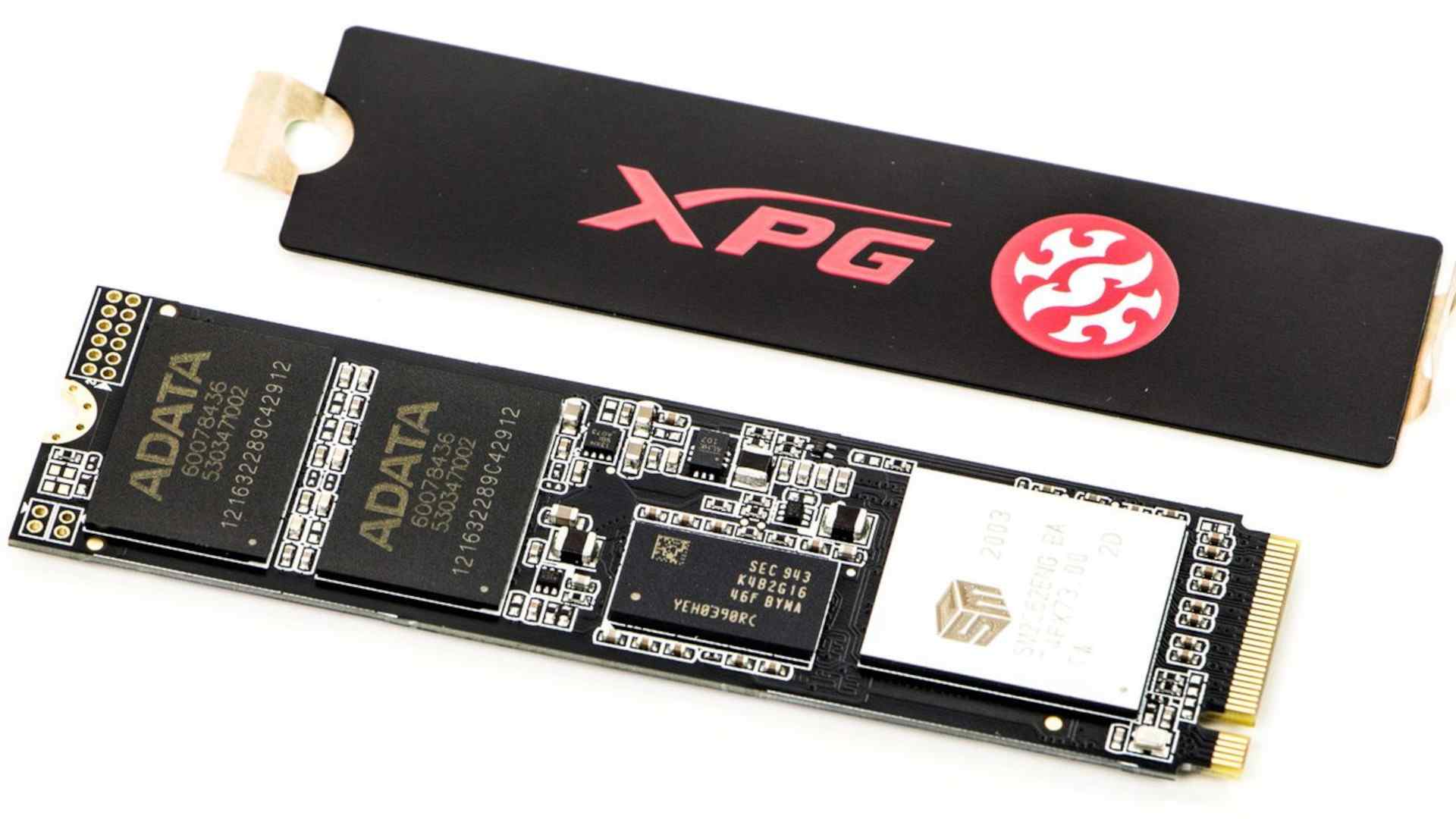 The XPG SX8200 Pro from Adata is a powerful SSD. As a result, we compare it to Samsung's 970 EVO Plus. It is one of the fastest NVMe SSDs currently on the market and comes with a Phoenix controller made in-house with 9xL NAND flash. We also included MyDigitalSSD's BPX Pro, a direct rival to the SX8200 Pro with a Phison E12 controller and 64L Toshiba BiCS3 TLC NAND flash.
We also listed some less expensive options, such as the Crucial P1, which comes equipped with a Silicon Motion SM2263 controller and Micron's 64L QLC NAND flash, and WD's extremely effective Blue SN500, which comes equipped with an internal controller and Toshiba's 64L BiCS3 NAND flash. For comparison's sake, we also add the Crucial MX500 SATA SSD and Intel's Optane 905P, the priciest consumer SSD currently on the market.
The Final Fantasy XIV StormBlood benchmark is a free real-world gaming tool that analyzes game load times quickly and precisely without the unreliability of a timer.
The XPG SX8200 Pro from Adata offers lightning-fast game load times. In Final Fantasy XIV, it essentially ties the Samsung 970 EVO Plus for second place and is only two seconds behind than the Intel Optane 905P. The performance is almost two times as quick as the HDD.
Using a 50GB bespoke data block, we measure the speed of file transfers using the DiskBench storage testing tool. 31,227 different sorts of files, including images, PDFs, and videos, are included in our data set. After moving the files to a new folder, we do a reading test on a 6 GB freshly written file.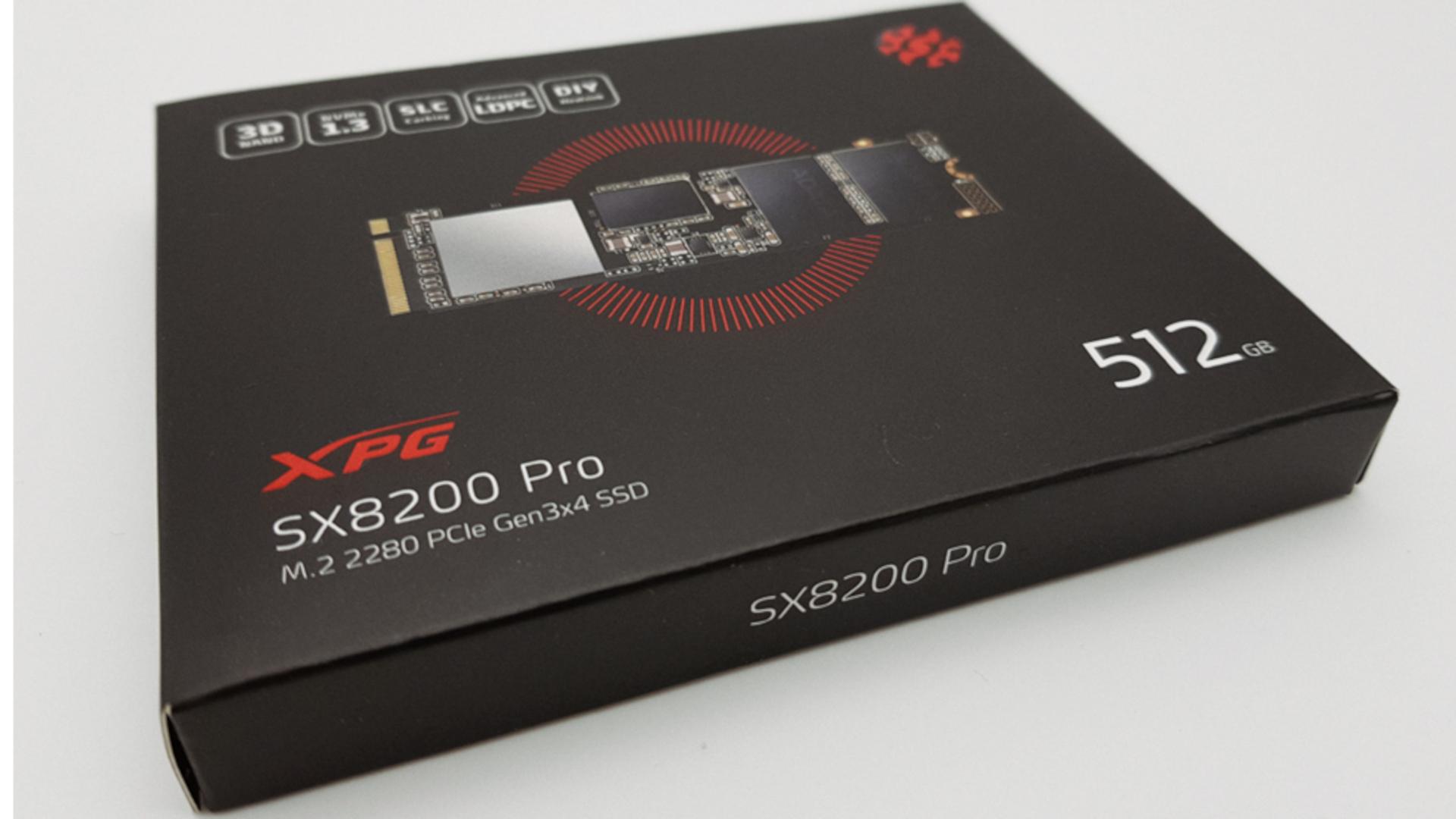 Performance-wise, the SX8200 Pro greatly outperforms the other entry-level SSDs in our test pool. The SX8200 Pro comes in second overall once more, but this time there is a far wider gap between it and the Samsung. It is the fastest performance we have observed from a 500GB NAND-based SSD, with an average speed of 779MB/s. But when reading back our 6.5GB test file, the BPX Pro and 970 EVO Plus both jumped out in front by a few hundred MB/s.
Adata XPG SX8200 Pro NVMe PCIe M.2 512GB Final Thoughts
The ADATA XPG SX8200 Pro is comparable with most other M.2 PCI Express drives in its class because to its quick speeds and affordable price. The drive has benefited greatly from the recent decrease in SSD prices, and all of the benchmarks we did demonstrate its value. For those who value performance, we still recommend the WD Black, although this is a close race in the PCI Express M.2 SSD market, which is rapidly developing. The ADATA XPG SX8200 Pro is the only drive you need to consider if you're looking for a speedier drive at a cheaper price.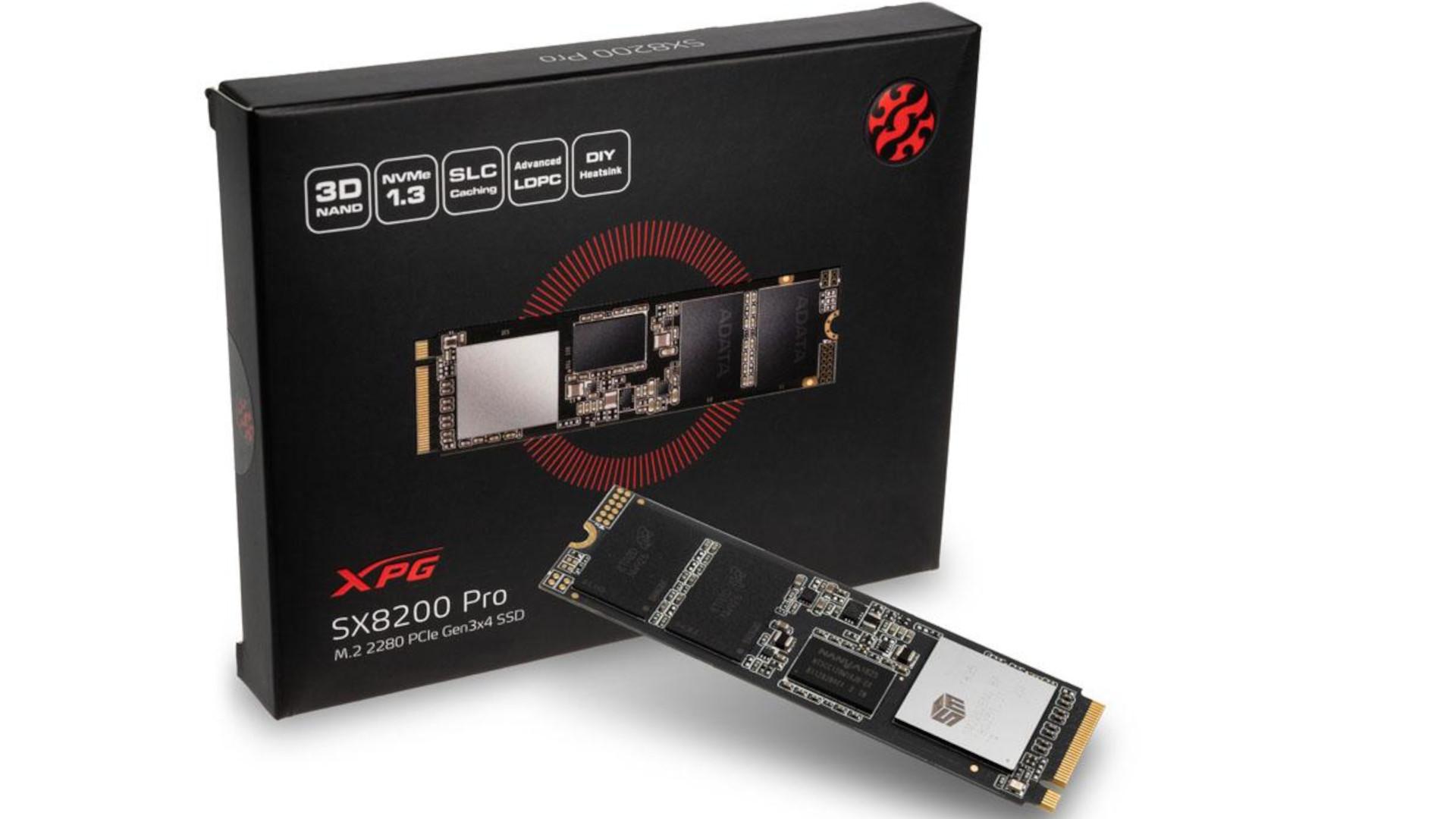 Adata XPG SX8200 Pro NVMe PCIe M.2 512GB
Performance -

96%

Price -

96%

Value -

96%