In this article, I give you my Alienware m15 R5 Ryzen Edition review with specs included. So, Dell says that this is the first time they have put a Ryzen CPU and an Nvidia GPU together in Alienware since 2007.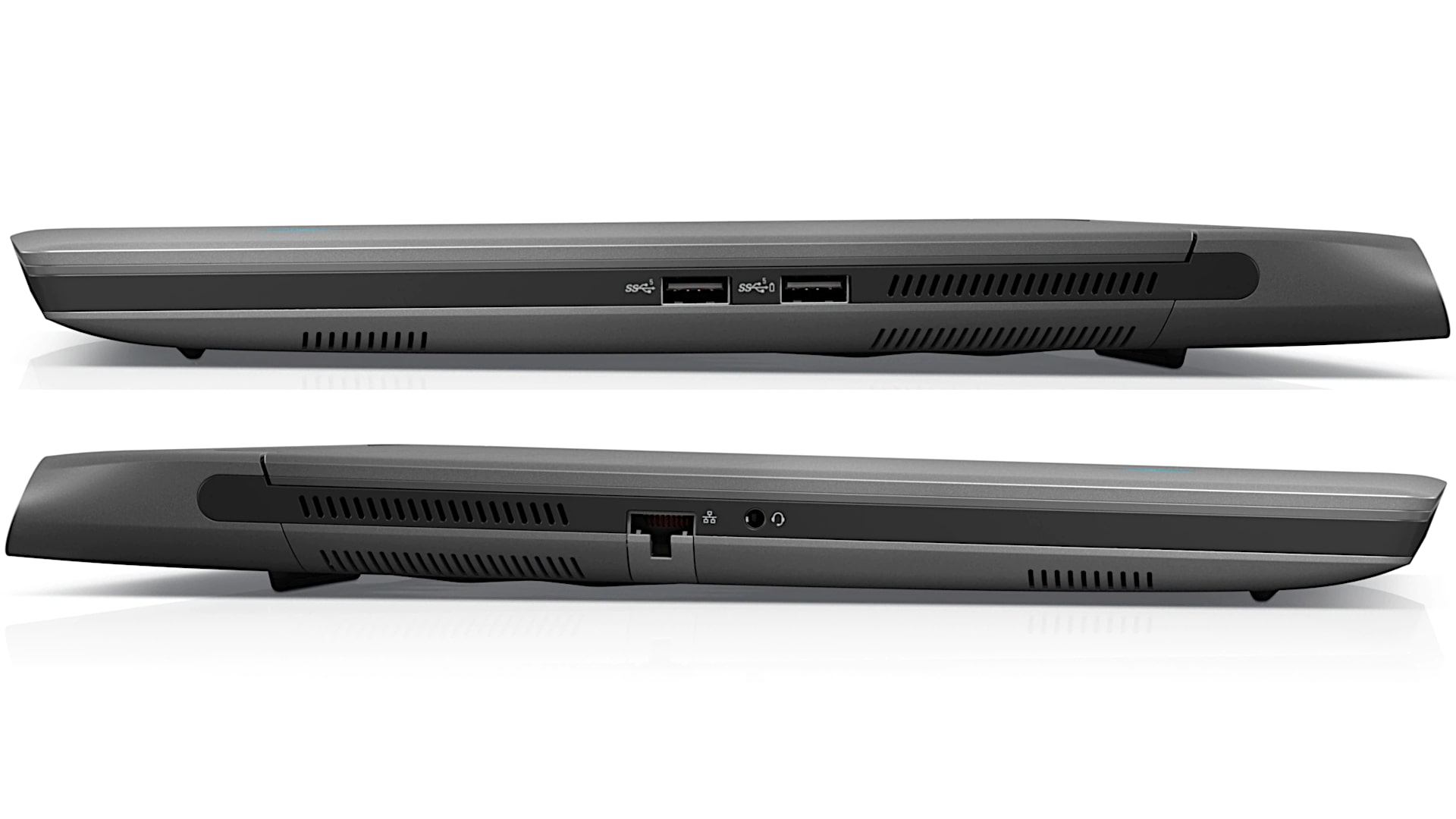 And Ryzen is just the hotness for 2021. That is if you can get one though. Dell says that they're pretty optimistic about their supply chain. They are a big company so they do have some strong established supply.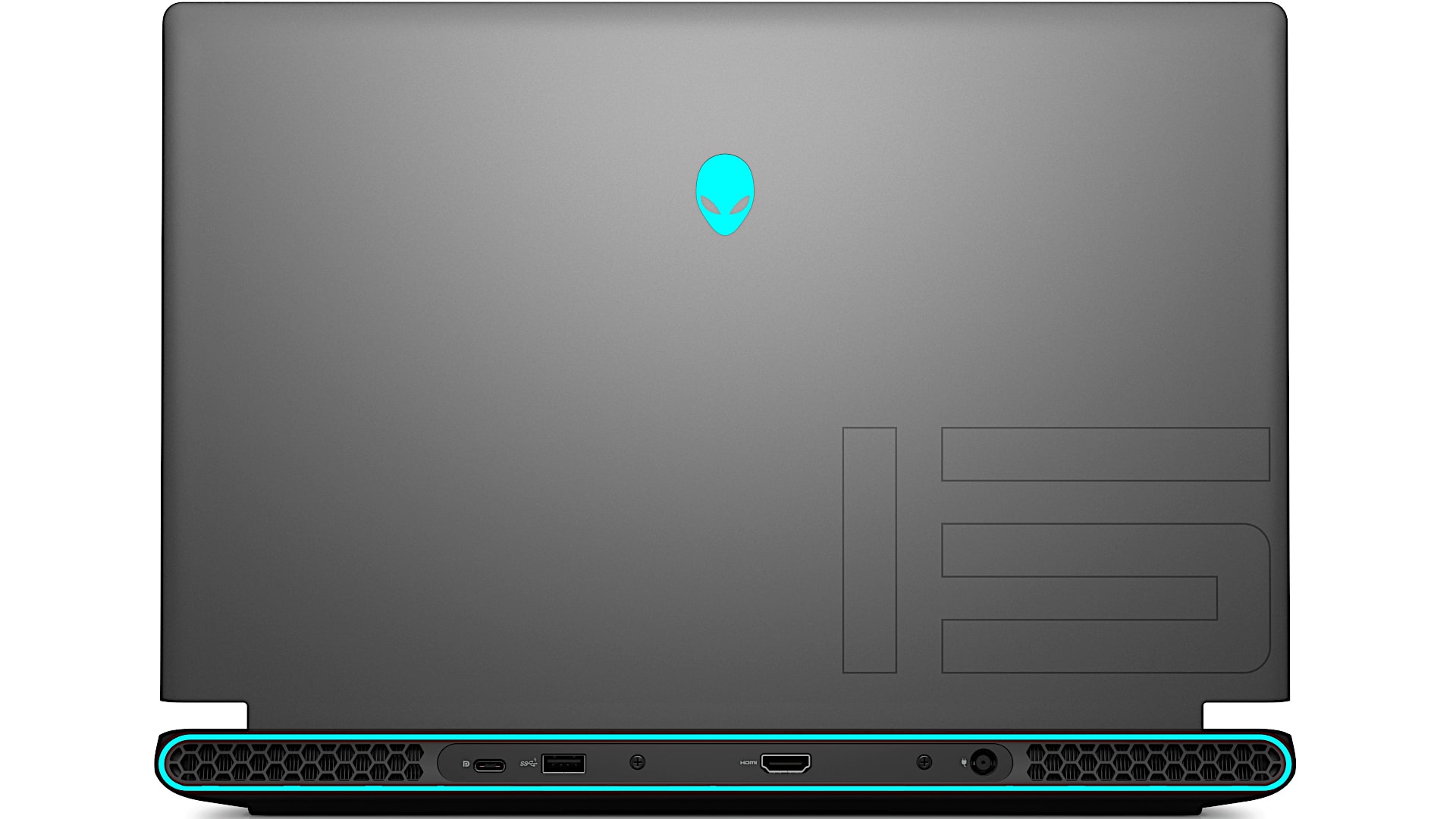 Obviously, the design has changed here. The Alienware legend design has another iteration. I'll leave it up to you as to whether you like this or the older design better.
There's no more contrasting black back like we had on the last several generations. So, all the same color for the chassis.
And, by the way, this is available only in the Dark-side-of-the-moon color mix with the latest version of their anti-stain endurance clearcoat, as they call it. It's a dark gray so I don't worry too much about showing stains. So, it's pretty monochromatic looking.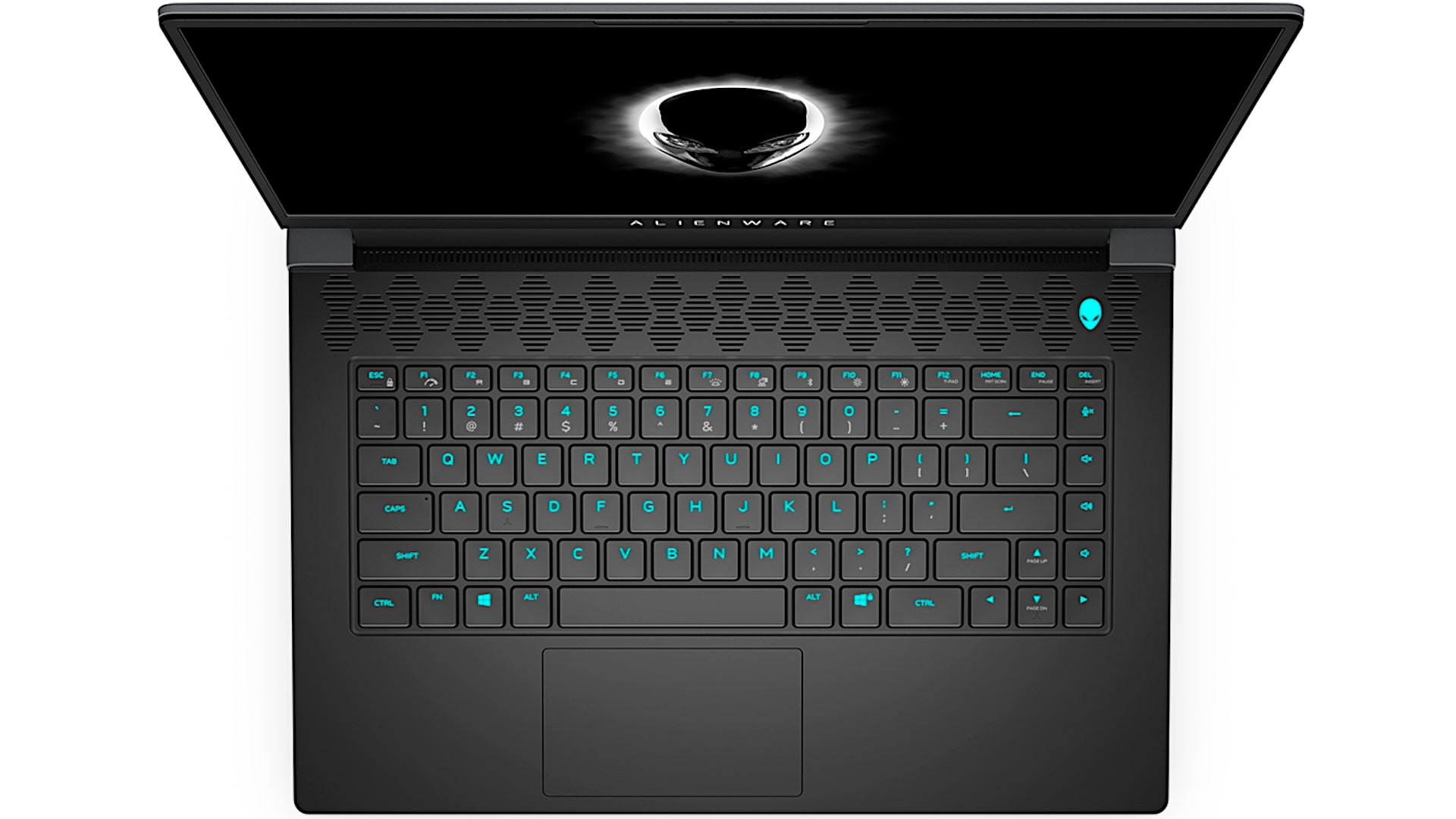 There is a darker stripe on the side. I know in some of the pictures that they show on their website it looks more contrasty than it is but I think it's nice. I'm still getting used to it though because I'm just so used to the last design.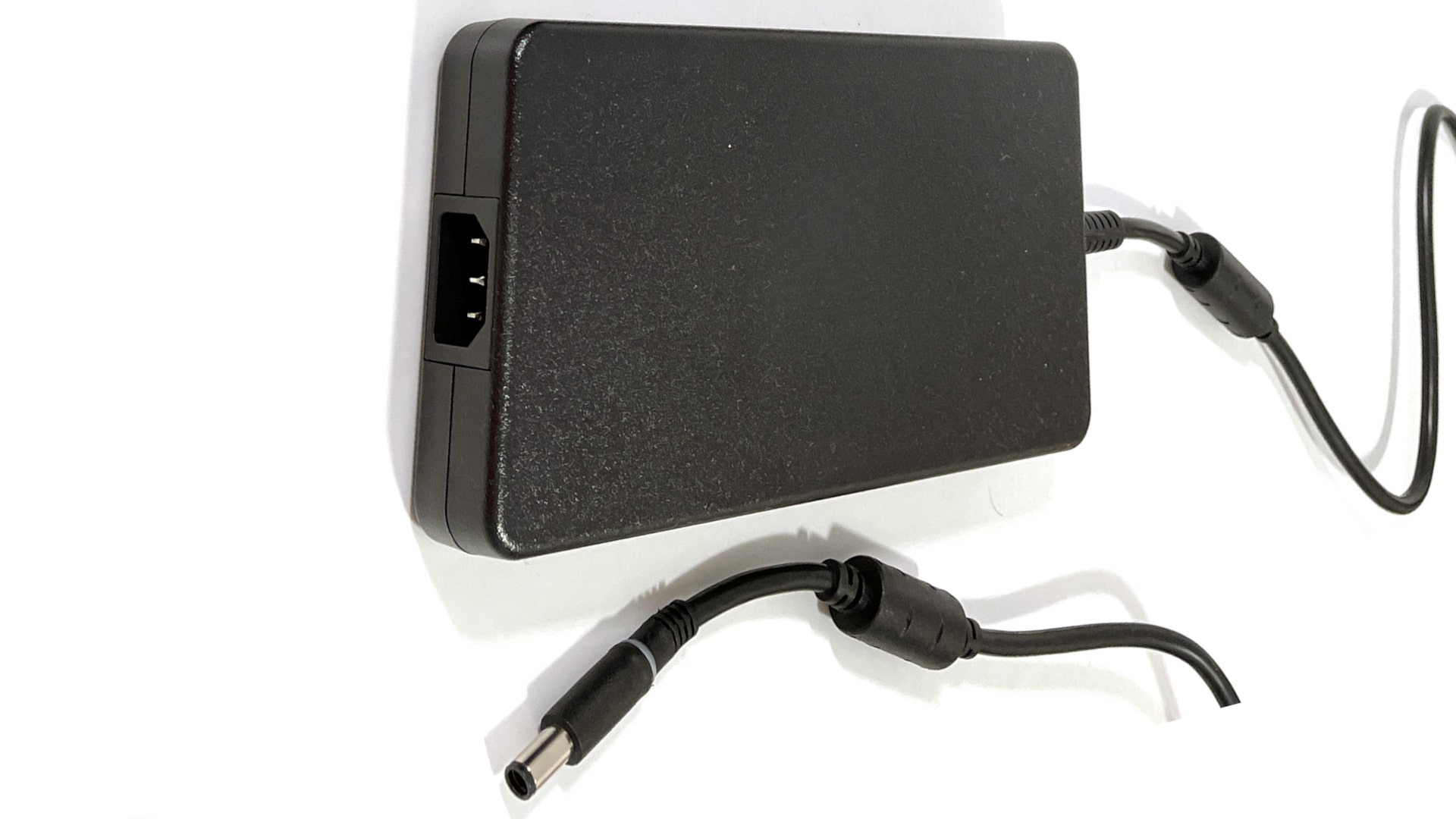 In terms of looks, it is a little bit thinner. The weight's not so different from the previous generation. Not that anybody was really asking for these to get so much thinner. With gaming laptops, that's always a challenge but Ryzen helps with the challenge of thermals versus thinness and all that which we'll get into.
Some of the ports have changed too. The Alienware graphics amplifier port is gone which totally makes sense because they have discontinued the Alienware graphics amplifier on this.
There's no MicroSD card slot, there's no mini DisplayPort but there is a USB-C port that does support DisplayPort out, so you've still got it you just need a little dongle adapter or a USB-C to DisplayPort cable whichever it is, so that's good.
We still have the HDMI, the three USB-A, and we do have just that one USB-C port. And, no Thunderbolt 3 or 4 here because it's AMD, not Intel, it's intel's intellectual property, you know that story by now probably.
Another exciting thing that we've seen in 2021 with Ryzen laptops and RTX 3000 series GPUs is that these are paired with QHD display options. Still 16 by 9 conventional aspect ratio unlike the 16 by 10 aspect ratio that we see on the Lenovo Legion Ryzen editions.
Dell's website says that Alienware m15 R5 Ryzen Edition with QHD supports both G-sync and Advanced Optimus, which means you can switch between dedicated graphics-only mode and switchable-graphics mode. That QHD display is 240 hertz in the supposed one millisecond response time.
I have the base model display however and that one is a full HD, 165-hertz, IPS display that doesn't have G-sync or Advanced Optimus. So, it's on switchable graphics all the time, you can't just run on the DGPU (Dedicated GPU) mode.
Lastly, there's also a full HD, 360-hertz refresh rate, one millisecond response time display that does have G-sync and does have Advanced Optimus or dedicated GPU only mode if you want.
So this new legend design, the latest generation that we have now is also used for the Alienware m15 R6 which is the intel 11th gen version that was announced on May 11th, 2021.
Anything that's a plus or minus with the Ryzen model also applies to Intel. So, for those of you who think that Dell might be giving Ryzen a short stick, not so much.
Alienware m15 R5 Ryzen Edition that I have is equipped with the Ryzen 7 5800H with the RTX 3060. It's a little bit of a lower-end configuration. I have the base full HD, 165-hertz display.
I wish it was the QHD display here so I could tell you about that and maybe even the 5900HX but either way you're getting a really good CPU here.
The one thing to note is that there is no RTX 3080 option if you go with Ryzen CPU and that's kind of a shame. That's the only place where I would say it feels like Ryzen got the short end of the stick and I don't know why.
Again, Intel has the same chassis, same port selection, the same cooling solution as this Ryzen model has which means no more vapor chamber, copper pipes, all that sort of thing.
Whether you go with the Ryzen or with the Intel 11th generation CPU (that's the R6 model) the GPU wattage has gone down from the previous generation R4 a bit. That is going to be a disappointment for some who play AAA titles and want the maximum graphics performance.
It's 125 watts maximum for the GPU. That includes 10 watts of dynamic boost. So, it's 115 plus another 10 watts. And that's the way this chassis rolls.
Also, this chassis is only available in the 'Dark Side of the Moon' color combo, no 'Lunar Light'.
There is the Alienware x17 which is slightly larger than m15. That one has a quad fan solution and basically liquid metal encased in silicone. So that's where the higher watt GPUs go and the overclockable i9 if you're looking at the Intel line. So now you get the idea of how the Alienware lineup looks like.
But, back to the m15 and the Ryzen version of this laptop. So, reasons to love it include obviously the Ryzen CPUs, the 5800H, and the 5900HX. Both of those beat the pants off of Intel 10th generation 45-watt CPUs.
So, you're getting a lot of performance with less heat. So, no more having to play with throttle stop, undervolting, all that kind of things just because you're thermal throttling all the time. That's pretty nice.
Alienware m15 R5 Ryzen Edition
Performance -

96%

Price -

92%

Value -

94%