The new AMD Radeon RX 7900 XT from AMD, which costs $899, is hardly a low-cost graphics card. This is now the most cheap ultra-high-end GPU of AMD's and Nvidia's new generations, though PC gamers will likely have to wait until far into 2023 for anything based on AMD's new architecture that we'd consider really "budget-friendly."
Additionally, it's your only currently available option under $1,000 among AMD's Radeon RX 7900 line and Nvidia's GeForce RTX 40 series—the only other choice is to purchase a last-generation graphics card. It's a great card, but the performance hit brought on by the price decrease makes it noticeably less appealing than AMD's Editors' Choice Award–winning Radeon RX 7900 XTX, which debuted alongside it.
If you can't get your hands on an RX 7900 XTX, which sold out within minutes of being on sale earlier this week, the smaller RX 7900 XT could still be worth picking up.
AMD Radeon RX 7900 XT Packaging & Closer Look
The package for the standard AMD Radeon RX 7900 XT is visually identical to that of the 7900 XTX. The retail box for the 7900 XT, on the other hand, pops up when you open it, unlike the box for the 7900 XTX. There is no unique pop-up effect when you open the lid; all that is visible is the 7900 XT. AMD could wish to underline that the 7900 XTX offers superior graphics or distinguish the packaging of these graphics cards.
The AMD Radeon RX 7900 XT reference model shares much of its design with the 7900 XTX. With a few accents here and there, it has a lovely all-black color scheme. The front cooler shroud of the RX 7900 XT lacks (RGB) illumination, though. You receive a little RGB lighting fixture with the RX 7900 XTX in the center of the front cooler shroud.
Of course, this serves as a reference. Graphics cards in the RX 7900 series from AIC partners will include RGB illumination and a whole new design. Both the standard model graphics cards and the customized graphics cards from AMD's partners are attractive. And to be quite honest, I believe that AMD's newest reference cards look better than their predecessors.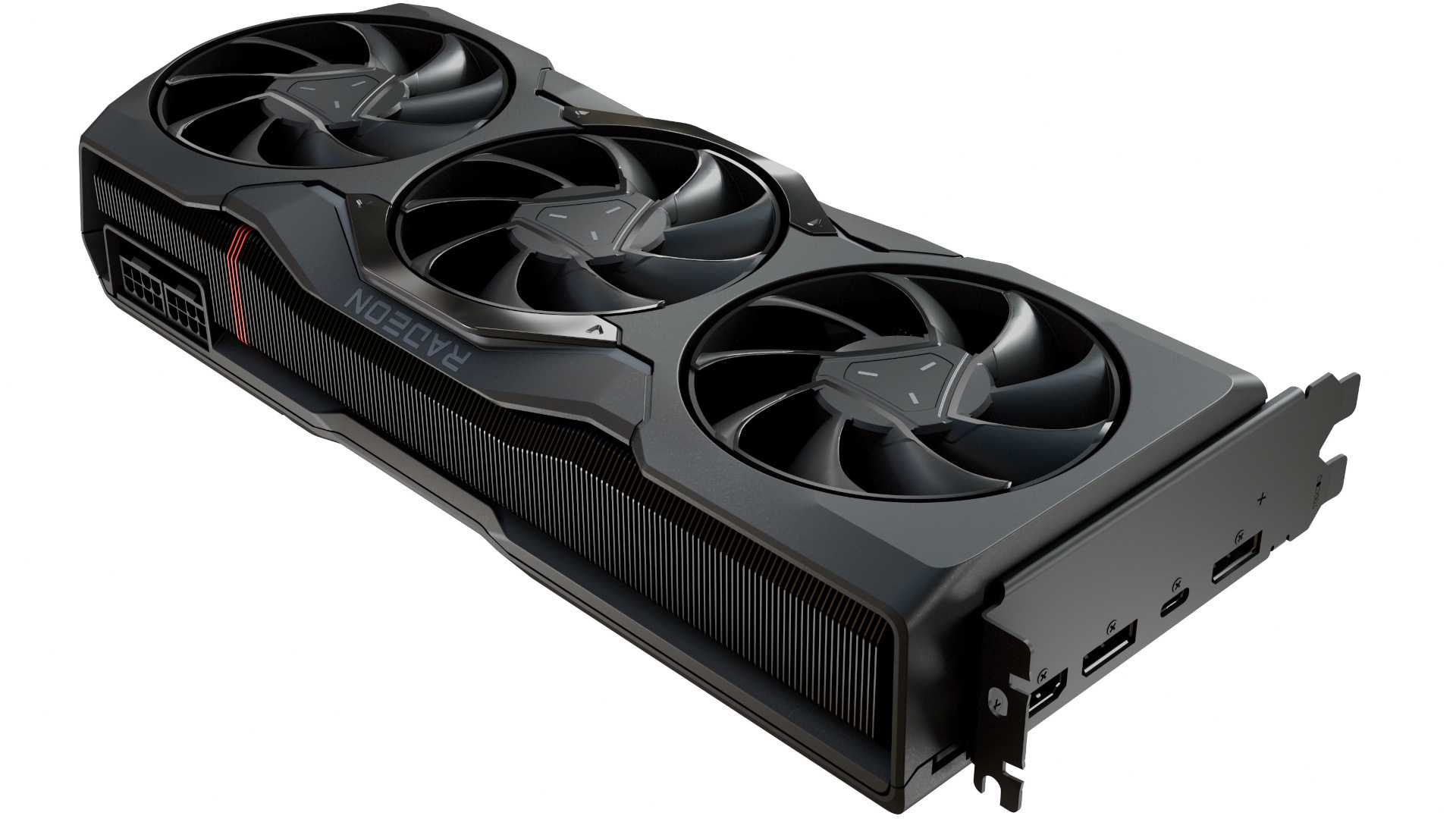 The output connectors of the Radeon RX 7900 XT and 7900 XTX are identical. You receive a USB Type-C port, two DisplayPort 2.1 ports, and an HDMI 2.1a connection. There are mounting holes at the back of the graphics card that allow it to be fastened to the chassis.
Additionally, just two 8-pin PCIe power connections are used by the AMD Radeon RX 7900 XT. Be aware that some AIC partner cards, like this MSI Radeon RX 7900 XT Gaming Trio Classic, will need three 8-pin PCIe power connections. However, the performance of the graphics card won't be much improved by adding three 8-pin PCIe power connections. These custom cards will without a doubt operate a little bit better or quicker, perhaps 5% give or take, and they also run cooler. However, you shouldn't focus too much on the quantity of PCIe power connections.
I initially believed the only architectural distinction between the RX 7900 XT and RX 7900 XTX was the RGB lights. However, I noticed that the RX 7900 XT is lighter while switching out the cards on the test setup. The RX 7900 XT is not only lighter when I place them side by side, but it is also somewhat smaller.
Obviously, if you choose a custom card, both the 7900 XT and XTX graphics cards from AIC partners will appear the identical. To minimize needless extra expenditures, they will continue to employ the same graphics card cooling.
AMD Radeon RX 7900 XT Specifications
The RX 7900 XT's specifications show that it is essentially a cheaper version of its more costly sister. The Navi 31 GPU is still used, however it has less computing units, second-generation ray accelerators, stream processors, and clock rates. The XT employs the same amount of GDDR6 VRAM, but it uses less of it, and thus performs worse than the RX 7900 XTX in terms of memory bus width and clock speeds.
Even with all of these power savings, you'll still need to use a high-quality power supply in conjunction with it. The AMD Radeon RX 7900 XT 315W TBP puts it just 5W behind the Nvidia GeForce RTX 4080, and it shouldn't be coupled with a power supply that is any lower than 750W. However, because it uses tried-and-true dual 8-pin connections rather than the 16-pin socket you'll find on RTX 4000 graphics cards, you won't need to shell out for an ATX 3.0 PSU or deal with the trouble of a difficult dongle.
At its reveal event, AMD made a big deal out of incorporating DisplayPort 2.1 connections on its Radeon RX 7000 series cards. You'll find two of them along with a single USB Type-C and HDMI 2.1 port on the 7900 XT. This potentially makes the GPU capable of handling 8K panels at 165Hz and 4K monitors at refresh rates up to an astounding 480Hz.
The reason I say potentially is because, even with AMD FSR, the card just cannot reach those limitations in the majority of games. From a future-proofing perspective, this development is great, but it is by no means a standout feature at the moment.
The AMD Radeon RX 7900 XT is a gorgeously outfitted card that provides numerous improvements over its predecessor, but given that the difference in price between it and the RX 7900 XTX is only $100, it's difficult to overlook how closely their specifications resemble one another. Usually, the cheaper card should provide greater value, but I'll need to use the 7900 XTX for a while to be sure.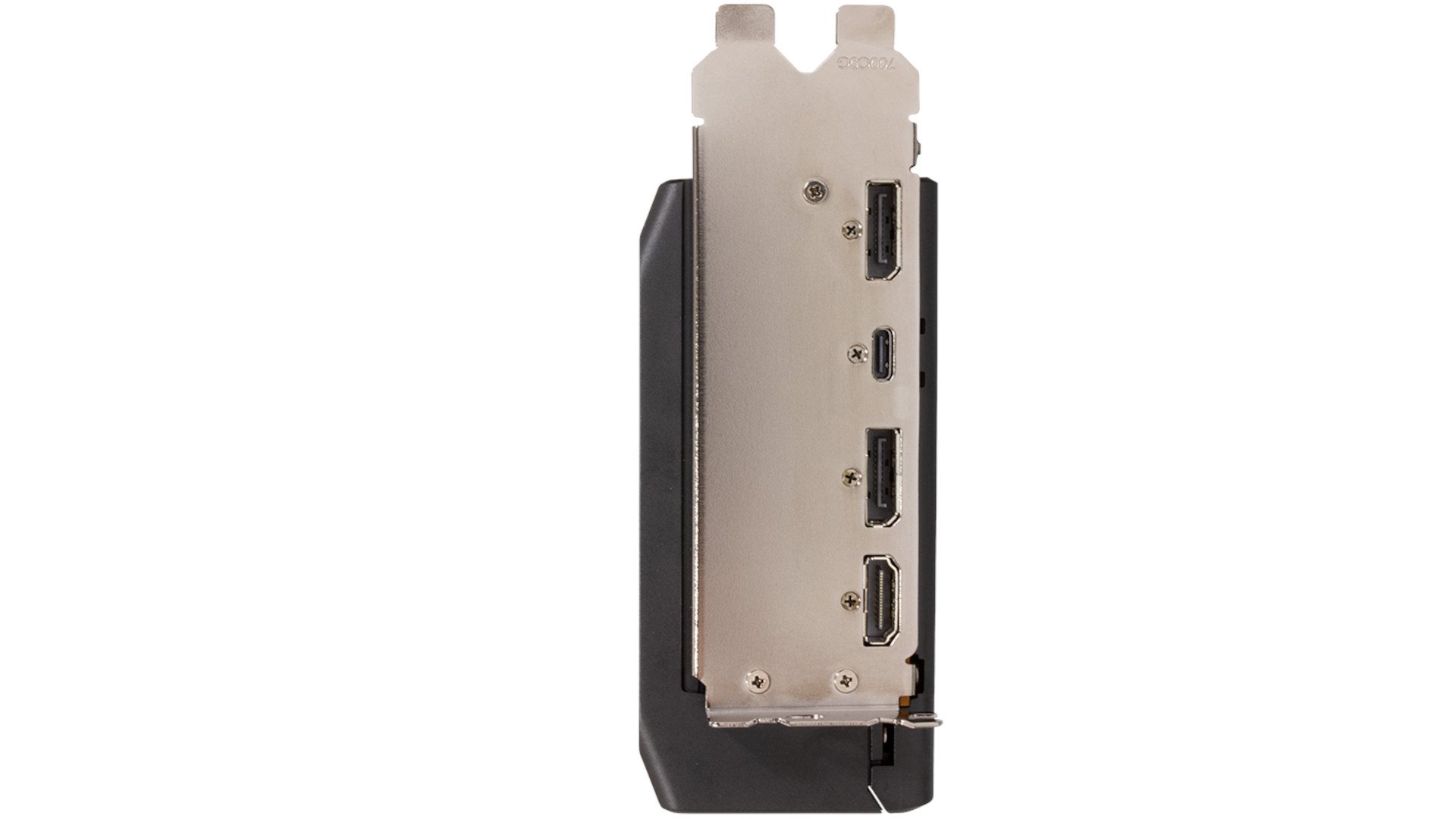 AMD Radeon RX 7900 XT General Information
| | |
| --- | --- |
| Architecture | 5nm RDNA3 |
| GPU | Navi 31 XT |
| Shader Processors | 10752/5376SP |
| Memory | 20GB G6 |
| Memory Bus | 320-bit |
| Memory Speed | 20 Gbps |
| Infinity Cache | 80 MB |
| Bandwidth | 800 GB/s |
| TBP | 300W |
| Price | $899 |
AMD Radeon RX 7900 XT Conclusion
A capable pixel pusher with good all-around performance is the AMD Radeon RX 7900 XT. However, when compared to its bigger, more costly sibling or the similarly priced competitors, it feels like a horrible value at its present price point.
Once AMD FSR 3 is out, this story may change because team red is renowned for significantly enhancing the performance of their GPUs over time with driver upgrades. However, nothing should be purchased on the basis of rumors or assurances, and the AMD Radeon RX 7900 XT is no exception.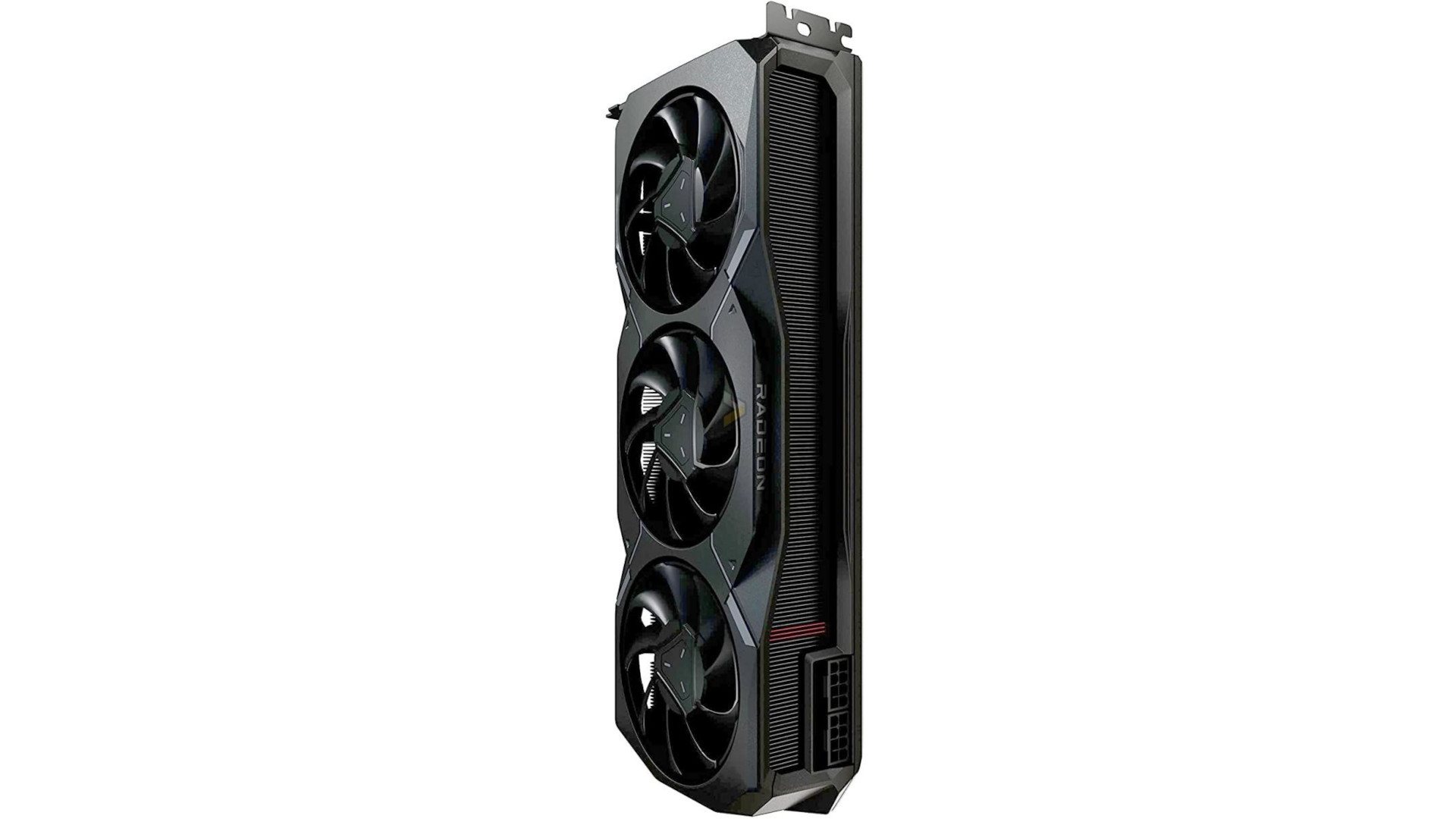 AMD Radeon RX 7900 XT
Performance -

93%

Price -

94%

Value -

94%