Beginning with the top-tier $999 AMD Radeon RX 7900 XTX, AMD has recently released the first two new models in its cutting-edge Radeon 7000 series of graphics cards. With this launch, AMD is adopting a strategy that is noticeably different from that of its primary rival, Nvidia, which positioned its GeForce RTX 40-series cards when they were introduced in October 2022.
AMD wants to win over gamers by simply providing a better value rather than going all out to create the single fastest GPU money can buy. The AMD Radeon RX 7900 XTX has certain drawbacks, but if you've been looking for a strong graphics card that can rival the Nvidia GeForce RTX 4080 at a more reasonable cost, this is it.
As gamers prepared for a new GPU generation, the AMD Radeon RX 7900 XTX was eagerly awaited. However, while being fast, Nvidia's latest products are too pricey for most people to even contemplate.
When the Radeon 7900 XTX was first announced, AMD boasted 50–70% performance gains over the previous flagship Radeon 6950 XT. This would put the new card on par with the much more expensive RTX 4090, at least for rasterization performance, which fueled the hype and anticipation for its release.
AMD Radeon RX 7900 XTX Packaging & Design
The reference AMD Radeon RX 7900 XTX is out, and it's nice to see its small, sleek packaging. AIC partners' graphics cards are frequently large and unnecessary. Although AMD's packaging is straightforward, the unpacking process was pleasant. The graphics card travels in your direction or is raised by a hinge when the box is opened.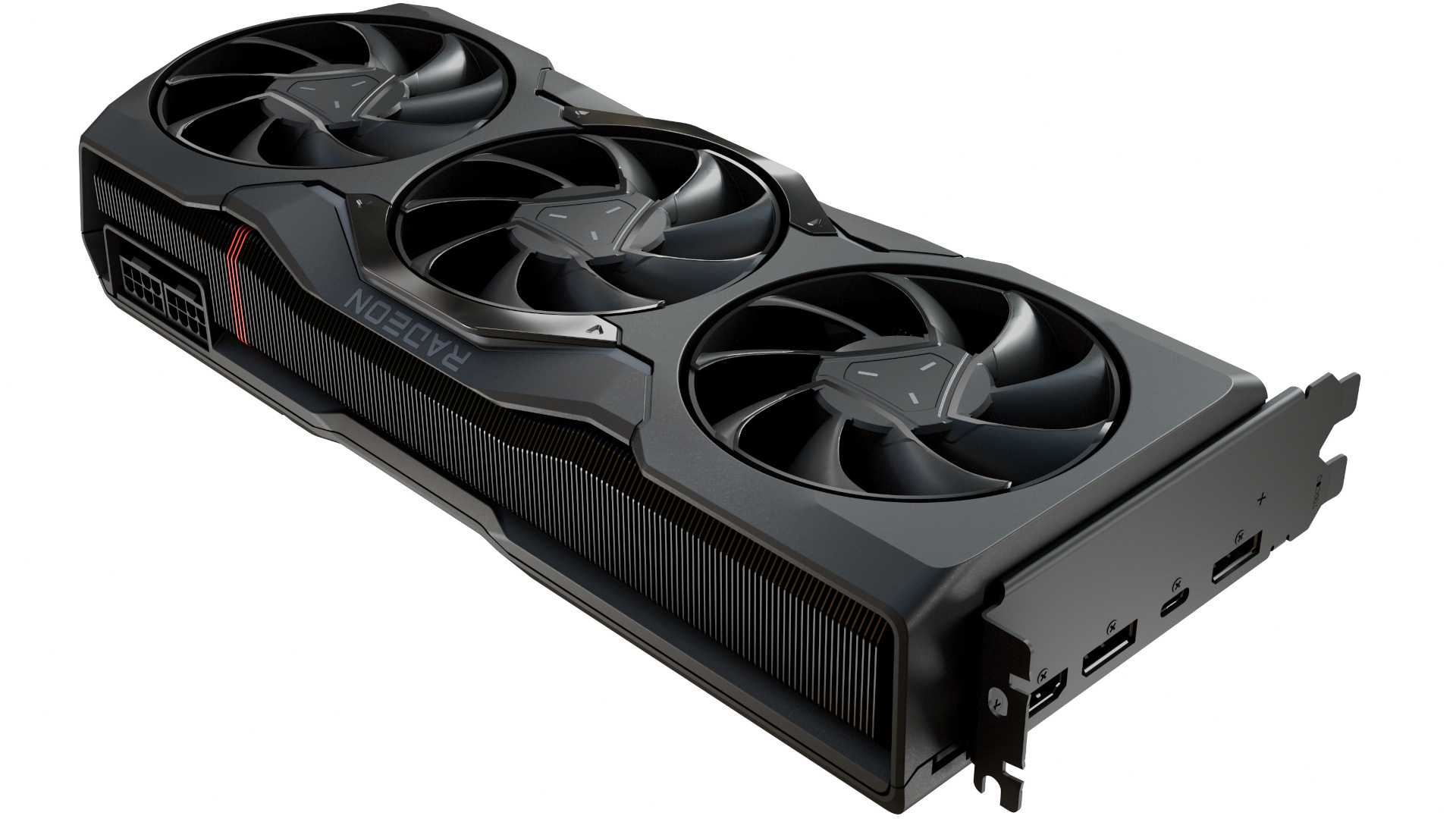 AMD Radeon RX 7900 XTX is a three-slot graphics card, not four like the RTX 40 series GPUs. It is 287mm long, feels substantial in the hand, and weighs more than the RX 7900 XT. I saw that the fan blades are attached to an outer ring and that it has a triple fan design with zero RPM mode. These are axial fans that were specifically created, according to AMD, and the strange thing about them is that they have a fan intake temperature sensor.
My AMD Radeon RX 7900 XTX wasn't opened or disassembled, but you may look at the slides above that illustrate what's inside.
Unexpectedly, the output ports have changed a little bit. Two DisplayPort 2.1, an HDMI 2.1a, and a USB Type-C connector are all included on the Radeon RX 7900 XTX. The RTX 2080 (Super/Ti) Founders Edition graphics cards from NVIDIA were the last to include a USB Type-C connector. There are attachment holes at the back of the graphics card to fasten it to the chassis and keep it from drooping.
There are just two 8-pin PCIe power connections used by the Radeon RX 7900 XTX. AIC partners' specialized RX 7900 XTX cards could need at least three 8-pin PCIe power connections. The good news is that since AMD employs the well-loved, time-tested 8-pin PCIe power connection, you won't need to buy a new power supply.
I initially believed that the RGB lighting was the sole distinction between the RX 7900 XTX and RX 7900 XT's designs. However, I noticed that the RX 7900 XT is lighter while switching out the cards on the test setup. The RX 7900 XT is not only lighter when I place them side by side, but it is also somewhat smaller.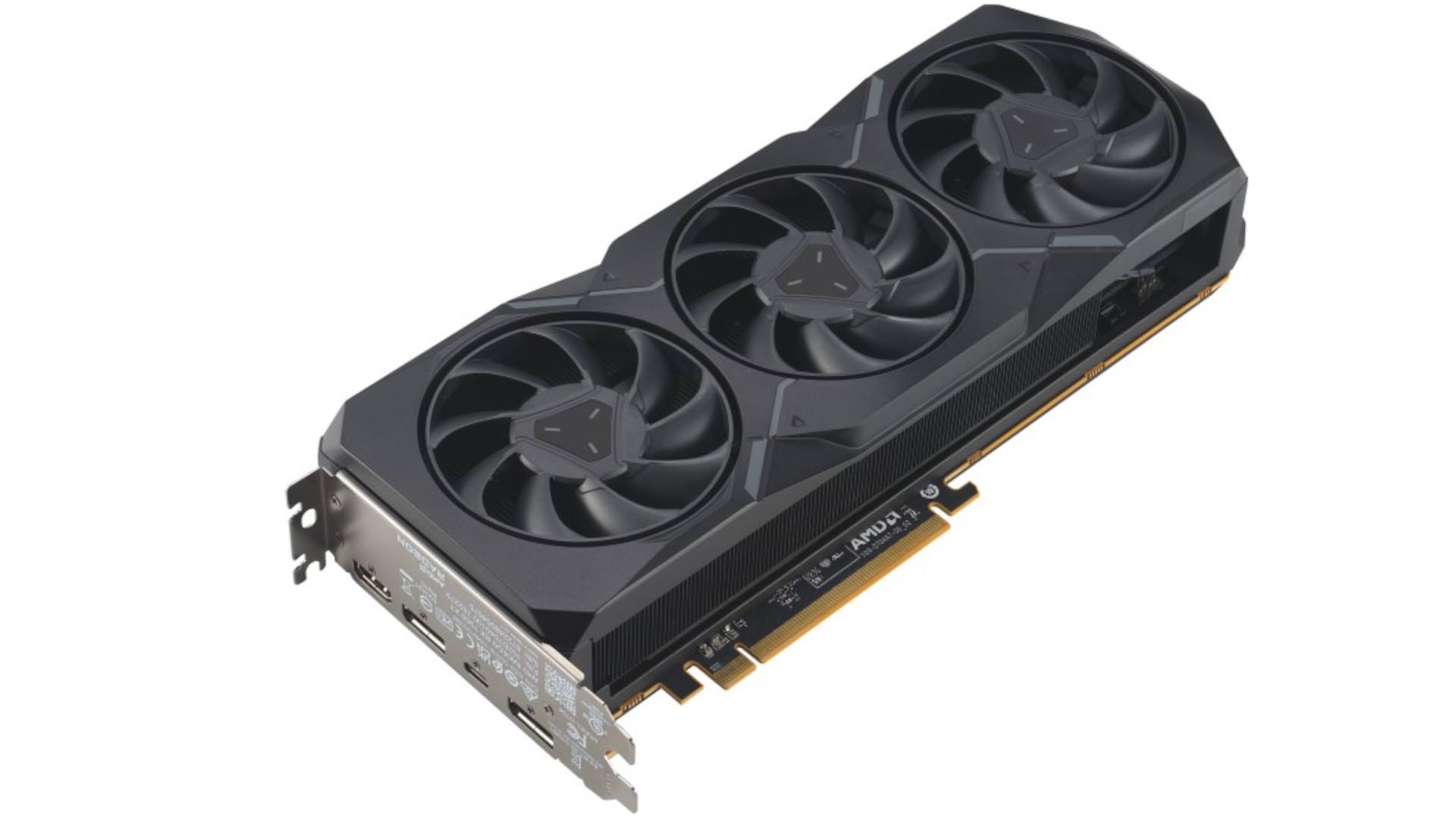 Although AMD removed the RGB lights, I still appreciate the RX 7900 XT's appearance. Most significantly, I wished they had chosen a better moniker for the RX 7900 XT. It's incredibly ambiguous and maybe even dishonest. They can be distinguished by a single "X" alone.
AMD Radeon RX 7900 XTX Architecture
The AMD Radeon RX 7900 XTX is powered by the Navi 31 GPU, which is rather unique. The Navi 31 GPU is really seven distinct, smaller slabs of silicon, as opposed to packing ever-increasing quantities of circuitry onto a single slab of silicon, which has been the standard procedure for, well, every contemporary gaming GPU up to this point.
A high-end, ultra-enthusiastic gaming experience is delivered by seven different chips: one graphics die (GCD), six memory cache dies (MCDs), and one memory die.
Consider RDNA 3 as an extension of what AMD has accomplished with chiplets in the CPU industry with their Ryzen processors, which consists of two chiplets coupled by a high-bandwidth connection. The problem is that in the area of graphics, you require an even larger connection and more transistor-rich circuits to do the task.
Start with the GCD, which is the largest chip in the group. With a 300mm2 size, the GCD is the Navi 31 GPU's biggest component. When I say largest, it is actually rather little in comparison to a modern monolithic GPU of comparable quality. When compared to the RTX 4090's enormous 608mm2 GPU, AMD's new GCD appears little.
AMD Radeon RX 7900 XTX Specifications
| | |
| --- | --- |
| Architecture | 5nm RDNA3 |
| GPU | Navi 31 XTX |
| Shader Processors | 12288/6144SP |
| Memory | 24GB G6 |
| Memory Bus | 384-bit |
| Memory Speed | 20 Gbps |
| Infinity Cache | 96 MB |
| Bandwidth | 960 GB/s |
| TBP | 355W |
| Price | $999 |
AMD Radeon RX 7900 XTX Conclusion
The outcomes, which you have already seen, speak for themselves. With its AMD Radeon RX 7900 XTX, which is based on RDNA 3 architecture, AMD made a tremendous job, in my opinion. Considering that the RX 7900 XTX is less expensive than its main rivals, its performance was rather respectable.
The reference design is appealing. With its all-black coloring and red accent, it looks slick. Check out the Sapphire Nitro+ Radeon RX 7900 XT Vapor-X if you like a design with a more gaming flair.
Although it costs a little bit more than the MSRP, it features RGB lights and is huge and bulky. The XFX Speedster MERC310 Radeon RX 7900XT Ultra Gaming retails for just $880 at the time this article was published, so if you're looking for anything on sale, go elsewhere.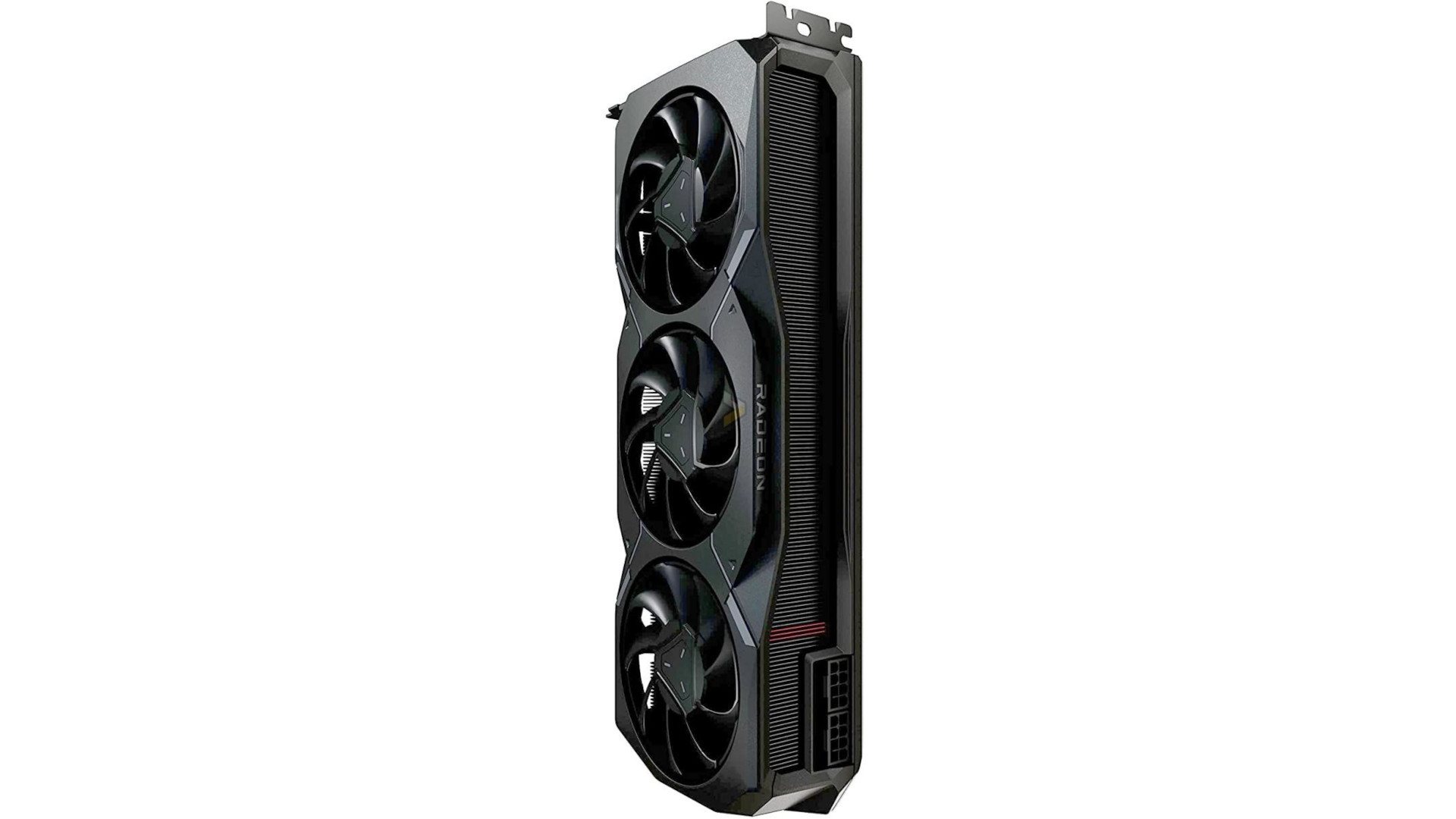 My reference AMD Radeon RX 7900 XTX operated reasonably quietly and quietly. The GPU was kept cool enough by the vapor chamber and massive aluminum heatsink. My maximum temperature was approximately 75 °C, thus I anticipate that the custom-cooled RX 7900 XTX from AIC Partners will be cooler.
The maximum clock speed it ever reached was about 3007MHz, stock, and without any overclocking. Unfortunately, especially at 4K resolution, I could hear some coil whining sounds. However, coil whining varies from one device to the next.