In this article, I give you my AMD Ryzen 5 3600 review with specs included. This is a Ryzen CPU of a third generation and deeds in architecture known as Zen 2. The Ryzen 5 3600 is the new value budget pick when it comes to gaming and at $199 it will be for years to come. It's like the old i5 2500K used to be, a value-oriented processor that dollar-for-dollar is the chip to beat.
But, in order to understand AMD's success here, we have to go back a few years. AMD put many resources both on RND and PR trying to convince anyone that would listen for the first years of the decade that the FX bulldozer architecture line of processors or the best value in the consumer PC space.
Well, with time came tanking sales, sluggish performance in gaming, and production tasks, along with a general sense that AMD was falling massively behind. Lisa Su was brought aboard as president and CEO of Advanced Micro Devices in late 2014.
For a few years, it got quiet. Then in early 2017, AMD held a press conference where they unveiled their long-awaited successor to the bulldozer architecture, Ryzen, and at the heart of that the Zen architecture. They announced that not only did they have a new architecture, but they also had a new manufacturing process and an ambitious roadmap to keep pace with. Codenamed Summit Ridge they had surpassed AMD's previous bulldozer architecture by 52% effectively closing the infamous performance gap with Intel.
Following it up a few months later with the rise in 1600 X and 1500 X. The next year they did it again as they said they would with codenamed Pinnacle Ridge, the Ryzen 2000 series this time with the 2700 X and 2600 X as 8 and 6 core 12-nanometer core flagships. And this summer (2019), they revealed during their E3 press conference that they shrunk the die once again this time to 7-nanometre with their microarchitecture codename Matisse. So let's give it a look.
The Ryzen 3000 series is top of a triplet design meaning the different chips are melded together with a large shared pool of cash married to a PCIe 4 bus to give us an effective 15 percent speed improvement over the 2000 series.
And, the games that I tested the CPU runs cooler, faster, and snappier than my last rig that had a 3770k clocked to 4,4 gigahertz. The hexacore R5 3600, as the benchmarks will show, is the new value CPUs to have.
It comes with 6 cores and 12 threads with a base clock of 3.6 gigahertz and a max boost of 4.2 gigahertz. It has a TDP of 65 watts along with an l3 cache pool of 32 megabytes. Out of the box comes a wraith spire cooler their mid-tier meaty 92-millimeter fan without RGB along with the manual and your CPU.
The am floor platform is still alive and well. To test the CPU I used the Be quiet dark rock for CPU cooler instead as I wanted to give the processor every chance to boost to its highest frequency.
Once booted I benchmarked it using a mix of gaming and content creation applications to put it through its paces.
First up is Cinebench r15 with a score of 1526. Max temperature was 66 degrees C and a max usage of course was 100%. The closest thing there is to a Photoshop benchmark is the PG systems photo editing script. So next up I hit play on that and with a completion time of 2:18 and a max time of 60 C the CPU is going you how valuable it can be in production workloads.
Up next is gaming. Now, I've already tested the CPU when it comes to gaming last week in my review of the EVGA XC Gaming RTX 2070 so I'm gonna link that right here for you to that part specifically so you can see the benchmarks but come back here though because I still want to discuss the overclocking potential of the CPU along with the missing megahertz with the five 3,600 that many are talking about.
Since the successful launch of the Rison 3000 series in the summer of 2019 many wondered how they could come to market so quickly with a seven nanometer process and why. Now, more curious however is the term max' boost on the box as without manual overclocking this is to be the maximum overclock that the chip will apply to itself.
Now, this in and of itself is not new, this also is on Intel processors, well with like many others even with a very beefy after mark CPU cooler in the form of the be quiet dark rock 4 with max temps in the mid-60s I still only managed 4.2 gigahertz across all cores while this may not seem significant for every 100 megahertz missing there are 100 million cycles of computation that don't take place making a small if not noticeable performance difference mostly where one will notice these drops is among the 0.1% lows which in games like Gears of War remastered and The Witcher 3 could be in the single digits certainly experience breaking running the rise in master overclocking utility my CPU never went above 4.2 gigahertz according to task manager.
So, what's the verdict Rison I think was a desperate move by an even more desperate Advanced Micro Devices (AMD). It's a radical new design on a very new manufacturing process about a year after its predecessor it paid off Rison 3000 is the CPU line that gamers and content creators have been waiting for.
The Ryzen 5 3600, while at the bottom of the product stack in this lineup, is the best performer coming within the margin of error against the 3600x across the board and 3,700x and gaming applications that are 50 and 130 dollars to its superior respectively at 199 the Ryzen 5 3600 is the processor to beat for gaming. Your move Intel.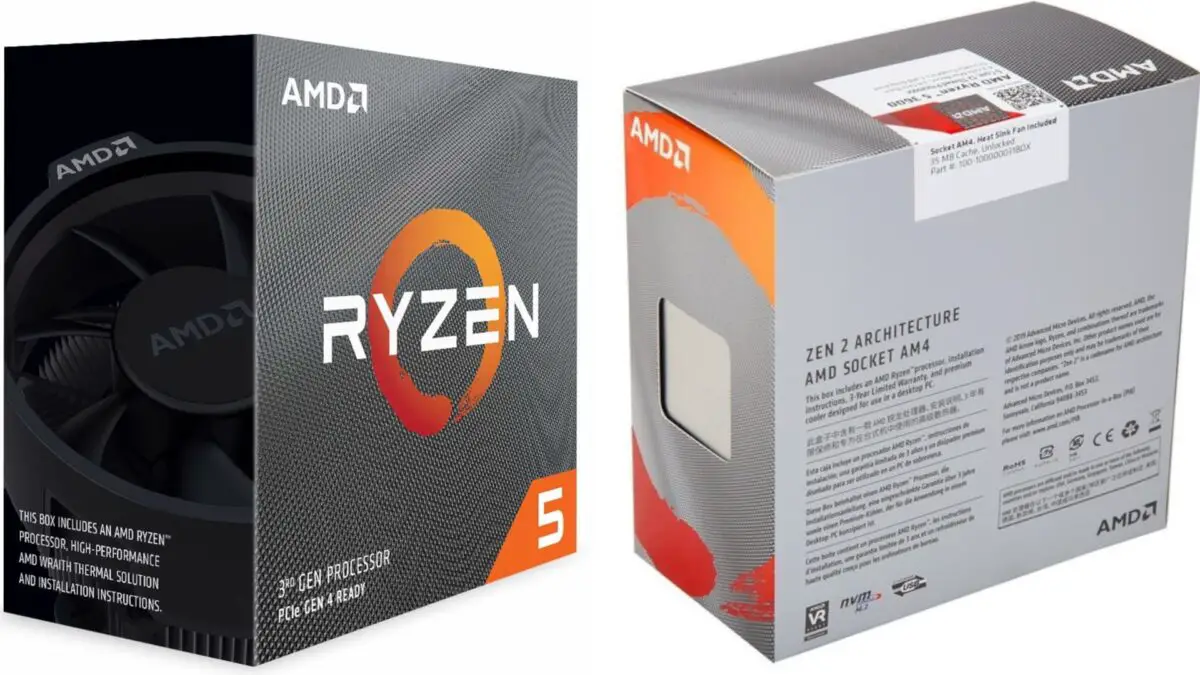 AMD Ryzen 5 3600
Performance -

96%

Price -

96%

Value -

96%