I provide you with my ASUS nVidia GTX 1050Ti Phoenix 4GB Review and specifications in this article. I previously tested a 2GB version of this card from the same manufacturer, Asus, but without the Ti mark. 
This card, which has 4GB of VRAM and was released at the same time as the GTX 1050 2GB variant, was a mid- to high-end gaming card in its day.
Can you still play mid- to high-end games on it? In the material that follows, we will see.
Since all new games are quite demanding and have already been launched, this card can run the majority of them, albeit with some details sacrificed at 1080p resolution.
We shall contrast the two as the RX 470 is this card's direct rival from the RX series and both cards have the same pricing.
ASUS nVidia GTX 1050Ti Phoenix 4GB Specs
Based on Nvidia's Pascal GPU design, the 1050 Ti chip joins the GTX 1080, 1070, and 1060 in Nvidia's 2016 portfolio of powerful graphics cards. It's the first card in Nvidia's 2016 lineup that isn't compatible with VR gaming; the GTX 1060 is required.
With a base clock speed of 1,290MHz and a top boost frequency of 1,392MHz, you get 768 CUDA cores. A 128-bit memory bus connects the entire 4GB of GDDR5 memory, which is operating at 7,000 MHz.
The ASUS nVidia GTX 1050Ti Phoenix 4GB and the entry-level GTX 1050 use the same GP107 processor, however, they have different configurations. The CUDA core count is lower but the clock speed is higher on the 1050. The 1050 costs less than $100 and only supports 2GB of RAM. Click through to read my review of the GTX 1050, which has since been updated.
| | |
| --- | --- |
| Name | Geforce GTX 1050Ti |
| Manufacturer | Nvidia |
| Launch Date | 25th October 2016 |
| Bus Standard | PCI Express 3.0 |
| OpenGL | OpenGL®4.5 |
| Video Memory | 4GB GDDR5 |
| Engine Clock | GPU Boost Clock: 1392 MHzGPU Base Clock: 1290 MHz |
| CUDA Core | 768 |
| Memory Speed | 7008 MHz |
| Memory Type | GDDR5 |
| Memory Size | 4GB |
| Memory Interface | 128-bit |
| Resolution | Digital Max Resolution 7680 x 4320 |
| Interface | Yes x 1 (Native DVI-D)Yes x 1 (Native HDMI 2.0b)Yes x 1 (Native DisplayPort 1.4)HDCP Support Yes (2.2) |
| Maximum Display Support | 3 |
| Dimensions | 19.2 x 11.1 x3.7 Centimeter |
| Recommended PSU | 300W |
There is no additional power available because the 1050 Ti can only pull 75W of power from the PSU; there is no PCI-E power port on the card. The PCI-E slot can supply the GTX 1050 Ti with all the power it needs.
A dual-ball bearing fan minimizes spinning friction to increase cooling effectiveness and durability by two times.
Simple plug-and-play gaming requires no additional power source.
Exclusive to the industry, Auto-Extreme Technology with Super Alloy Power II provides the highest quality and most reliable performance.
Real-time broadcasting and straightforward performance tweaking are offered by GPU Tweak II with XSplit Gamecaster.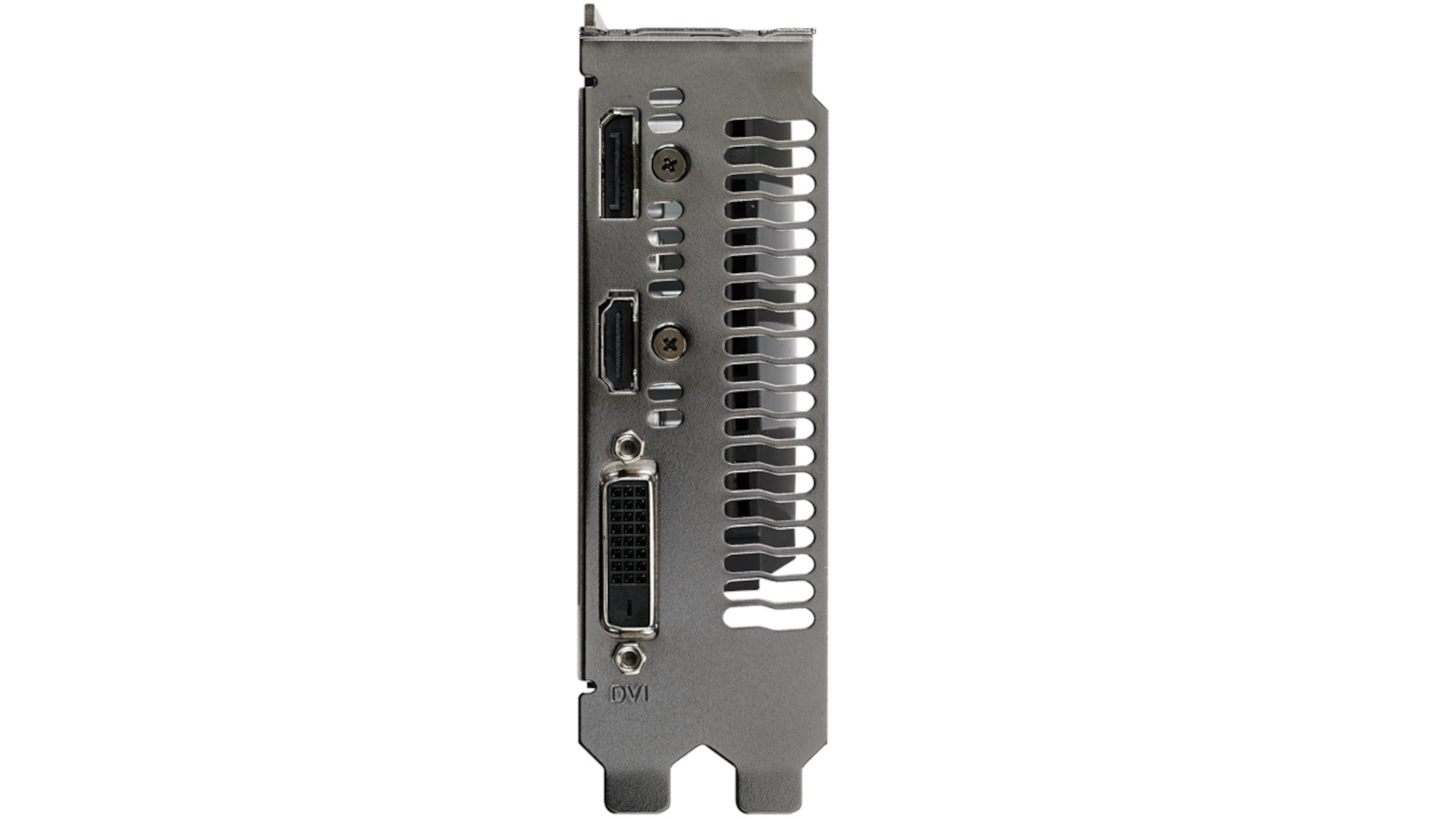 NVIDIA ANSEL for creating a cutting-edge new method of taking screenshots inside games.
Playing video games is tremendously fluid thanks to NVIDIA GameWorksTM, which also offers an immersive and cinematic experience.
ASUS nVidia GTX 1050Ti Phoenix 4GB Gaming & Benchmarks
Our gaming test suite has been updated to include a ton of recent releases, and I've removed a few older titles to make the benchmarks more applicable. Since all of the GPUs are evaluated using their "best" API, most games on the 1050 Ti perform best when using DX11 or OpenGL, unless there is a unique reason to favor Vulkan or DX12 over OpenGL or DX11. Only three games are tested in DX12 mode on all cards: Ashes of the Singularity, Hitman, and Gears of War 4. Gears is obviously DX12-exclusive, and the other two are tested because they often perform better in DX12 mode.
Since the ASUS nVidia GTX 1050 Ti Phoenix 4GB is a budget card, I'm only testing at 1080p at medium and ultra quality. The results at 1440p ultra will indicate whether the card can handle higher resolutions in some games. I won't be evaluating anything in 4K, as it is plainly not the market for entry-level products.
The 1050 Ti is trapped in the center, with the RX 460 4GB costing $20 less and the RX 470 4GB costing $30 more.This makes the major competition for the 1050 Ti a little hazy. For comparison, I've included those cards as well as some outdated GPUs and some more advanced cards.
The ASUS nVidia GTX 1050Ti Phoenix 4GB is, on average, 10% quicker than the 2GB version, 15% faster than the RX 460 2GB, and roughly 10% slower than the RX 470 4GB in the fifteen games tested.
Things become a little messier when we look at some earlier cards. Recall the GTX 960 4GB from the previous year? Although utilizing more power, it provides performance that is almost equal to the GTX 1050 Ti. Performance-wise, they are on par. There is certainly no reason to consider the 1050 Ti if you have a GTX 960 or R9 380, but what about budget gamers using an older GPU, like a 750 Ti? The ASUS nVidia GTX 1050 Phoenix 4GB is almost 60% quicker than the previous 750Ti when all the data are compared.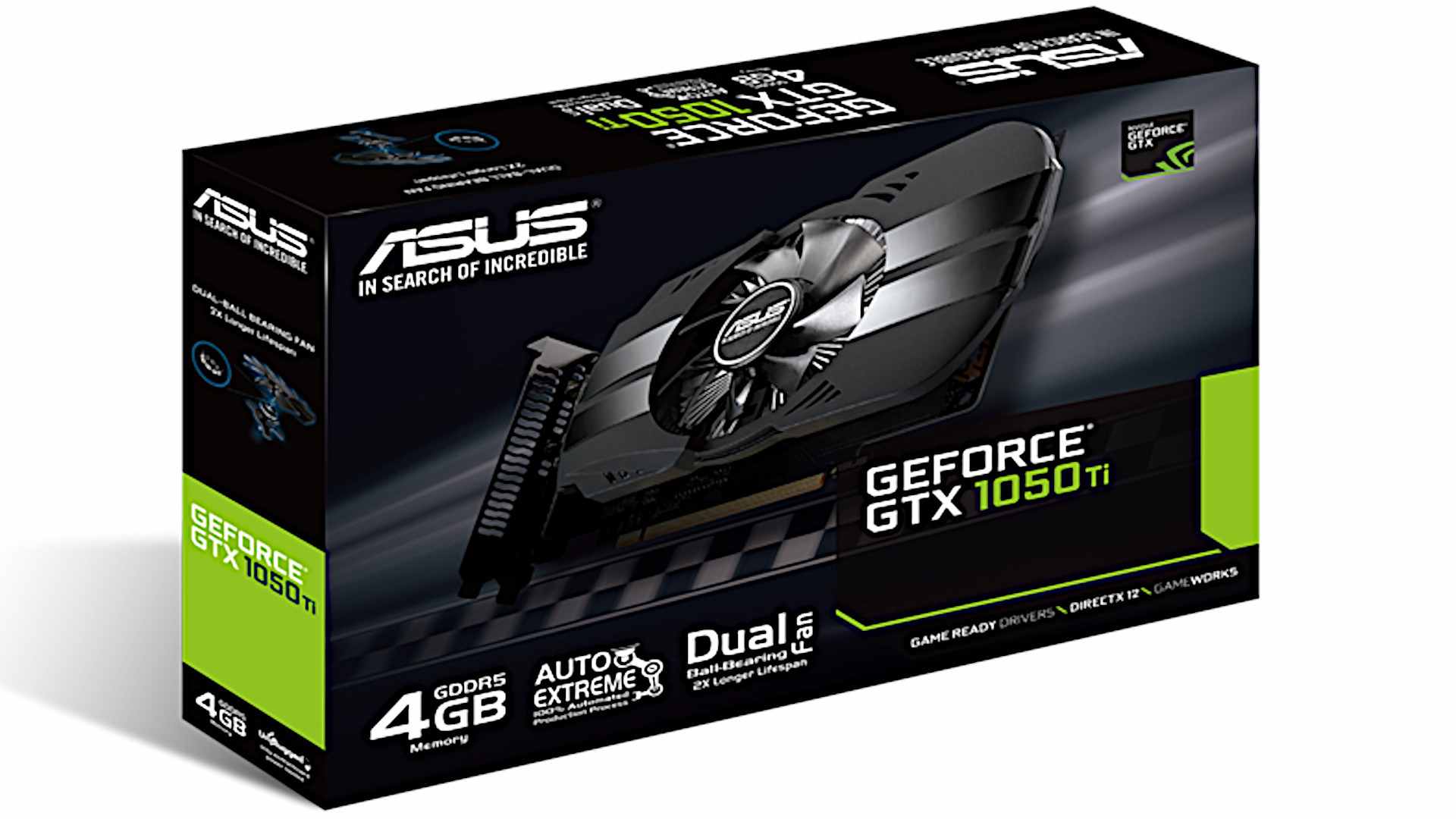 Conclusion
In other words, when this card was first announced, it was $20 more expensive than the 4GB RX 460 version of its rival, and now the RX 470 is available for the same price as the ASUS nVidia GTX 1050Ti Phoenix 4GB. Having said that, isn't the RX 470 the obvious choice? It depends. If you want a less power-hungry card that doesn't need an additional PSU and stable drivers, I would say you should give up 10% of performance and go for the nVidia.
I can say with certainty that if you want to use Nvidia graphic cards but have a limited budget, this would be the best entry-level option for you. This card costs less than $100 and has 4GB of VRAM, which is sufficient for playing the majority of games today, at least at lower-medium settings in full HD resolution.
Asus nVidia GTX 1050Ti Phoenix 4GB power requirements
We put the video card under stress and log the peak wattage and heat data in order to measure power consumption and heat. We stress test the GPUs using 3DMark FireStrike Ultra in 20 loops using default values to simulate gaming loads, and this is where we base our power draw. Asus nVidia GTX 1050Ti Phoenix 4GB power consumption is gauged from the outlet.
The ASUS PHOENIX maintains the low power draw of the card pulling only 83.9w average peak load on our test, as is clear from our original GTX 1050 Ti testing. With only a single fan and an aluminum heatsink, temperatures are noticeably only a little bit higher than typical dual-fan cooled GTX 1050 Ti, but thanks to the relaxed cooler, the card doesn't bog down under the stress and still operates within our comfort range.
Is Asus nVidia GTX 1050Ti Phoenix 4GB good for gaming?
Previously, the ASUS nVidia GTX 1050Ti Phoenix 4GB card was considered to be mid-range. It is now regarded as the absolute minimum for entry level gaming. Since it has 4GB of vram and most games can be played at 1080p with respectable details, it can definitely handle gaming.
The 1050 Ti is what I'd call the entry-level graphics card for a simple gaming PC. With its 768 GPU cores, 14nm manufacture, Pascal architecture, and 4GB GDRR5, it can play the majority of AAA games (although something like Control or Cyberpunk or Far Cry 6 it will not be great.)
The entry-level cards have always been from the GTX x50 series. Nvidia has been emphasizing higher resolutions recently, and with each generation seeing significant performance improvements, some consumers are looking to purchase new GPUs. That raises the question: Can 1080p gaming be done on the GTX 1050Ti today?
This GPU was designed primarily for two types of users:
The first category includes the gamer on a tight budget who wants respectable performance but doesn't have $500 lying around. Particularly now, when the mining mania is still going strong at under $150, this card performs admirably.
The second group includes those who wish to play the newest games but have an outdated PC (such as a terrible prebuilt PC with a bad PSU) and are unable to afford a new PC. Due to its tiny size and lack of power requirements outside of the PCI-E 16X slot (75W), this GPU is a fantastic choice for small PC systems.
Let's move on to the testing and benchmarking of well-known games:
CS:GO – one of the most well-known esports games. The ASUS nVidia GTX 1050Ti Phoenix 4GB performs well in these games. At maximum settings and 1080p resolution, it consistently maintains frame rates of over 100.
GTA V – One of the most renowned games, an older AAA title, can be played at about 60 frames per second in 1080p with all settings at their highest.
Witcher 3 – This card manages to maintain about 60 frames per second while playing one of the classic older games, albeit with fewer details.
Assassin's Creed Odyssey – Now that the game was published in 2018, it's worth noting that this card still manages to deliver approximately 50 frames per second at 1080p resolution on medium settings.
Forza Horizon 4 – 2018 racing game, constant 70+ frames per second, medium settings, 1080p
Battlefield V – 2018 fps game, around 50 frames per second, low settings, 1080p
Fortnite – famous esports title, seen maintaining a consistent 60+ frames per second in 1080p
Red dead redemption 2 – On 1080p low settings, this GPU manages to achieve about 40 frames per second in one classic game from 2019.
Metro Exodus – also a 2019 game, low settings 1080p, 70+ frames per second
Assassin's Creed valhalla – The most recent entry in the Assassin's Creed series was released in 2020. On the lowest settings, it runs at about 40 frames per second at 1080p resolution.
So, in essence, what we observed in these tests is that this card is able to play practically any game at a respectable framerate while sacrificing details at 1080p. However, what more could you expect from a card that costs around $100?  If you don't play games all the time and only occasionally, the Asus nVidia GTX 1050Ti Phoenix 4GB is good choice. However, if you want to take advantage of every detail in games and other applications, you should look for a different, more powerful card.
Can Asus nVidia GTX 1050Ti Phoenix 4GB do 4K?
However, no in terms of games. In terms of gaming performance, the GTX 1050Ti is still roughly 30% slower than a GTX 1060, which is once again regarded as a GPU for FHD gaming on high/ultra quality. A GTX1080 or Vega64 would be required as a minimum to play games at 4K resolution.
It has a 4K resolution display. I wouldn't try to play that kind of game. I used to have a 1050 TI OC edition, but I wouldn't even put up with it at 1080p because I prefer to play games at high settings with a frame rate of at least 60 fps, which almost all of them couldn't do. The cheapest card that can run games at 2k over 60 fps at high settings is the GTX 1060 6GB; for 4k, I would recommend using a 1070 TI or better.
For multimedia use, Asus nVidia GTX 1050Ti Phoenix 4GB does 4K resolution on a 4K TV or computer monitor or on a desktop computer running Windows or Linux if those devices are compatible.
Is Asus nVidia GTX 1050Ti Phoenix 4GB a silent card?
The card totally shuts down its fans when it is idle (up to 60°C), which results in excellent idle fan noise. 
The card is also virtually inaudible when used for gaming, barely producing 26 dBA. The temperature is also good, with a load temperature well below 60°C.
The single fan design makes the Asus nVidia GTX 1050Ti Phoenix 4GB a silent card and particularly quiet card compared to other, more potent cards.
What ports are on Asus nVidia GTX 1050Ti Phoenix 4GB?
Asus nVidia GTX 1050Ti Phoenix 4GB ports are:
 1x (Native DVI-D)
 1x (Native HDMI 2.0b)
 1x (Native DisplayPort 1.4)
HDCP Support Yes (2.2)
Memory is still 4GB, and there is still only one of each of the following output display options: DVI-D, HDMI 2.0b, and DisplayPort 1.4. Additionally, the ASUS PHOENIX GTX 1050 Ti is entirely powered by the PCIe slot and does not require a PCIe power adapter.
Asus nVidia GTX 1050Ti Phoenix 4GB
Performance -

95%

Price -

96%

Value -

96%