Today we test two 8 GB DDR4 kits made up of two 4 GB DDR4 modules to make up the 16 GB DDR4 quad channel kit. The Crucial Ballistix Sport DDR4 2400 C16 4x4GB contains XMP profiles and heat spreaders. Let's check out the DDR4 modules' performance and the kit's stability at the highest overclocking level, with or without a voltage boost.
DDR4 was formally launched in 2015, the same year that Intel's Haswell-E i7 CPU series was unveiled. Although DDR4 has fast speeds and low voltages, its timings are often higher than those of DDR3 equivalents. Since its release, the cost of DDR4 has fallen dramatically, so there is absolutely no excuse not to think about buying a new PC that supports DDR4 RAM. As you can presently buy DDR4 with a 4000Mhz+ speed as stock directly from retailers, DDR4 is giving memory manufacturers the ability to create memory with absurd speed.
As previously said, today's focus is on the Crucial Ballistix Sport DDR4 2400 C16 4x4GB. The 4x4GB modules in this package operate at 2400MHz stock speed, as the name would imply. It's wonderful to note that DDR4 operates at lower voltages than its predecessor, coming in at 1.2V as opposed to the typical 1.5V for DDR3. With a low-profile heatsink design that is no larger than the RAM module itself, the Ballistix Sport should work with the majority of aftermarket CPU coolers.
Crucial Ballistix Sport DDR4 2400 C16 4x4GB Packaging & Unboxing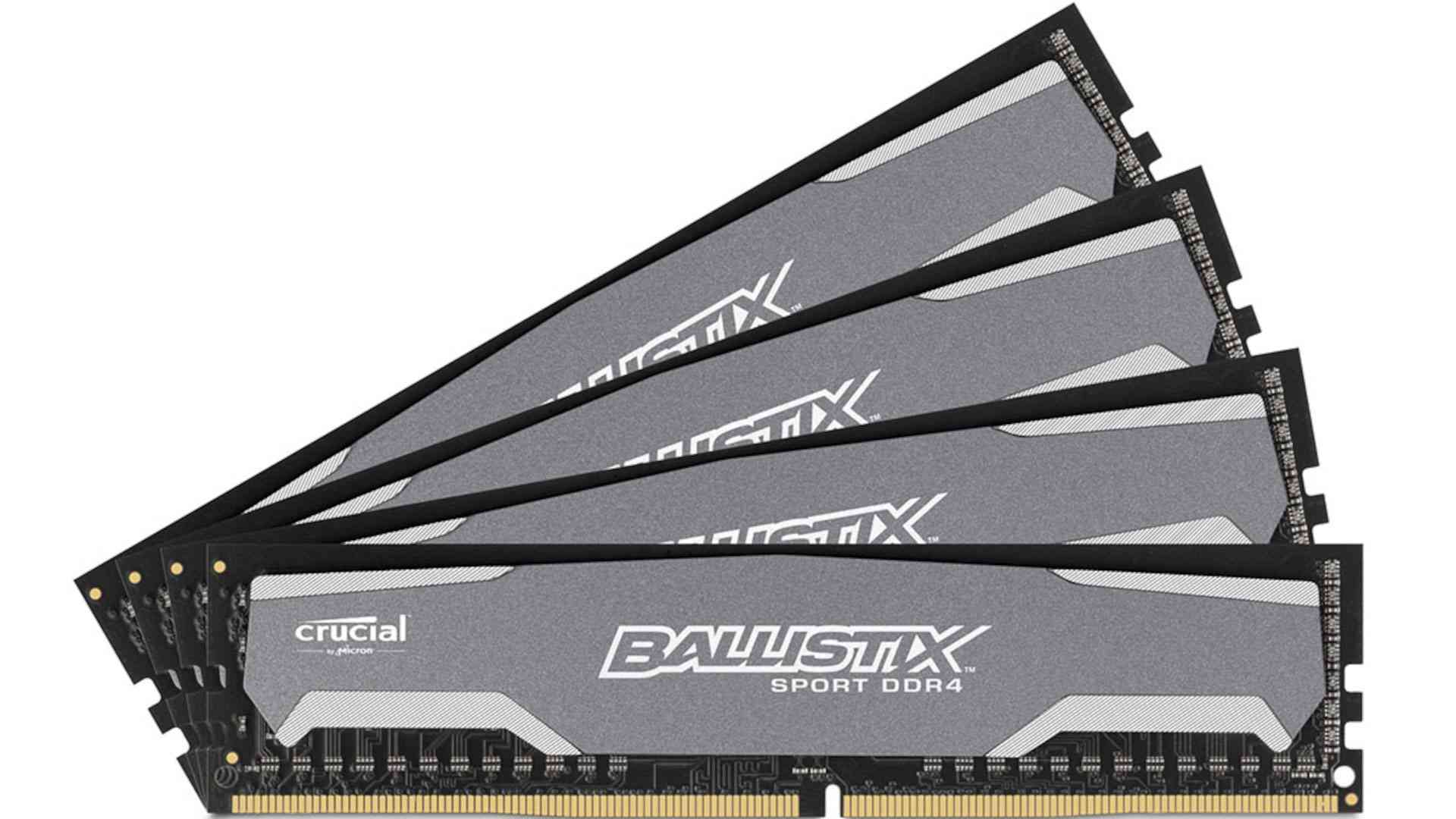 The memory modules are delivered by Crucial in exceptional blister packaging that is simple to reclose.
By pushing the back of the plastic container backward, the two break points will be broken, and the cover will easily fold up.
You can see that the heat spreaders were applied to the chips with care and uniformity, and that the Crucial Ballistix Sport 4 GB chips are installed on one side, as opposed to the Crucial Ballistix Sport 8 GB DDR4 modules.
Crucial Ballistix Sport DDR4 2400 C16 4x4GB Specs
While DDR3 only gives rates of 800 to 2133 MT/s, DDR4 supports speeds of 2133 to 4266 MT/s. In comparison to DDR3-6.4 800's GB/s, DDR4 achieved a bandwidth of 17 GB/s with DDR4-2400. Last but not least, DDR4 modules have a higher capacity of up to 16 GB per DDR4 module and do so with a low memory voltage of 1.20 Volt (1.05V – 1.35V) as opposed to 1.50V (1.35V – 1.65V) for DDR3 modules. Naturally, this does not imply that everything is as it seems because, as is frequently the case, a number of other elements, such as latency, are equally crucial.
Furthermore, the DDR4 module design is unique since the bottom of the modules is no longer plane but rather somewhat flattened on both sides, increasing from 240 pins (DDR3) to 288 pins (DDR4). To prevent unintentionally inserting DDR4 modules in a DDR3 socket or DDR3 modules in a DDR4 slot, the (voltage-) notch is also in a different location. The pins on DDR3 and DDR4 memory are not compatible.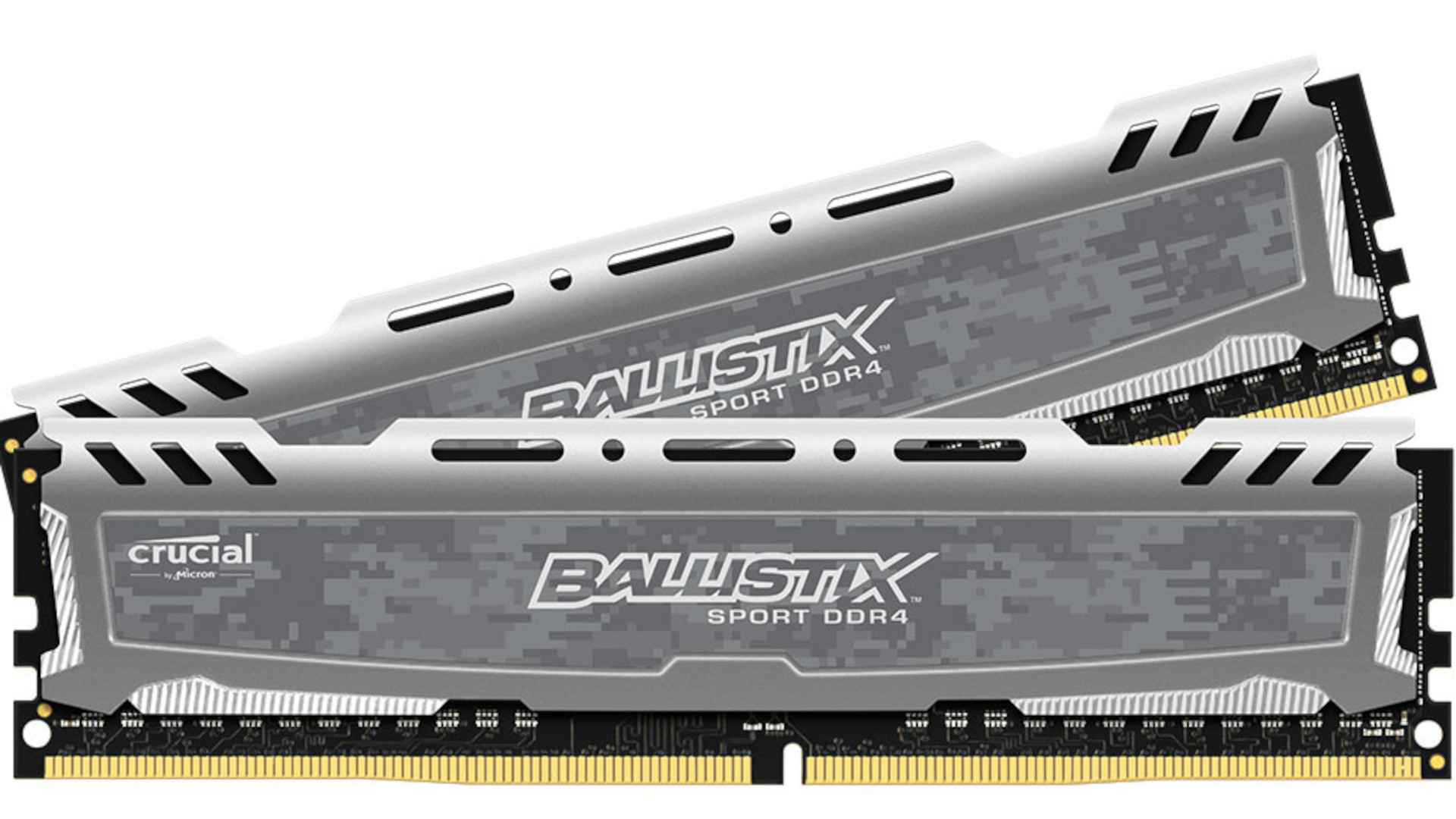 The module name in the UEFI Setup is displayed as CRUCIL instead of CRUCIAL because all modules have been identified by the UEFI as DDR4-2400 modules that are functioning properly in Quad-Channel mode.
Crucial Ballistix Sport DDR4 2400 C16 4x4GB Specs
| | |
| --- | --- |
| Manufacturer | Crucial |
| Article number | 4x BLS4G4D240FSA or 2x BLS2C4G4D240FSA or 1x BLS4C4G4D240FSA |
| Memory | 16 GB Kit (4096MBx4) |
| Package | Ballistix Sport 288-pin DIMM |
| Type | DDR4-2400 / PC4-19200 |
| Configuration | 512Mx64 |
| DIMM Type | UNBUFFERED |
| Error correction | NON-ECC |
| Speed | DDR4 2400 |
| Voltage | 1.20 Volt |
| Memory timing | 16-16-16-39 (CAS-TRCD-TRP-TRAS) CL16 w/ XMP |
The memory modules were fitted with two thin heat sinks (heat spreaders), which help to keep them cooler even at higher voltages and clock speeds. Last but not least, the double-sided heatspreaders that are affixed provide some protection. As a result, one achieves higher OC outcomes and has a longer lifespan.
Officially, the modules are made to meet the CL16 timings at DDR4-2400 quickly and error-free at 1.20 volts, which is the JEDEC standard DDR4 voltage.
The fast timings and frequencies are recorded in the modules as XMP-2400 (Intel Extreme Memory Profile), and some motherboards can query these in a manner similar to how they query the conventional timings' SPD (Serial Presence Detect) value.
Performance of Crucial Ballistix Sport DDR4 2400 C16 4x4GB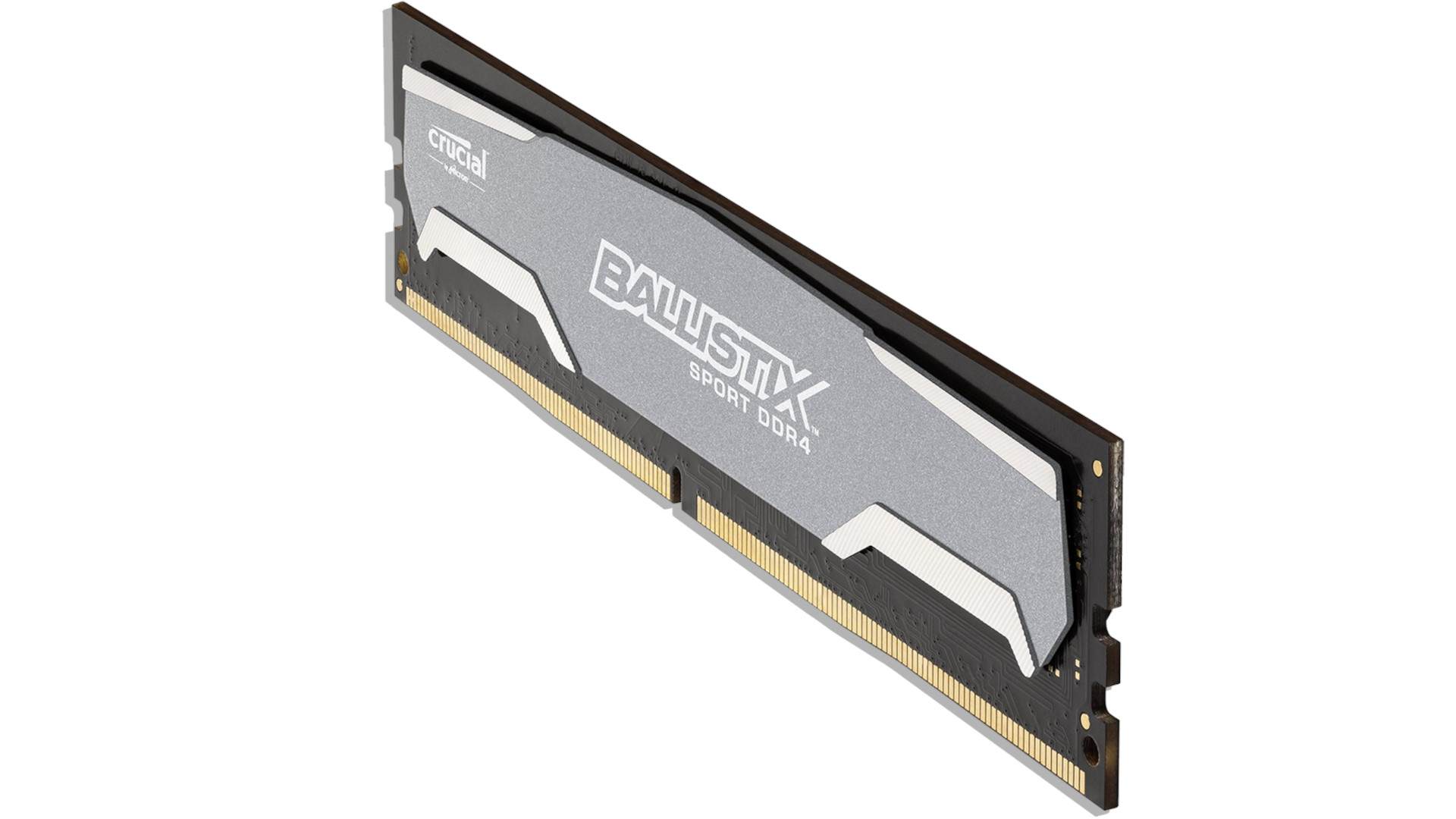 We reset the XMP 2.0 profile and processed to boot with the Sport LT in place after cleaning the CMOS from our previous kit tested. When we entered Windows, everything was just as it had been explained. All 16GB of the Ballistix Sport LT were appropriately registered at 2400MHz at 16-16-16-39 2T timings. The timeframes were then lowered in an attempt to reduce instability, and we were successful for a while. We reduced the timings to an outstanding 12-13-13-39 using 1.35V to the VDIMM setting in BIOS and a 1T command rate.
Even with 1.35V, we were unable to test for overall speed to the extent that we would have liked. With a setting of 2666MHz, we were able to boot the system, which is nice, but anything higher will lead to instability. We are nonetheless proud that we used a low voltage kit to get thus far.
Although our initial results might not appear promising, bear in mind that this is the only 2400MHz memory tested on this chart. In theory, it should perform better than the JEDEC settings, which it does with ease. However, the fact that the Sport LT RAM is just marginally slower than 2666MHz and 2800MHz kits says a lot about its performance. While timings and raw speed may not seem important to some, we discovered that using them with those changes results in a substantial improvement in performance.
The Crucial Ballistix Sport DDR4 2400 C16 4x4GB lags behind every other piece of equipment we evaluated for JEDEC criteria in terms of efficiency. Of course, this is to be expected, but the outcomes of our lowered times were unexpected. When these compete with the Panthers, ROG Impacts, and even the 2800MHz Viper 4s at the bottom, we can see that raising the speed does help quite a deal.
Although there are several 2133MHz kits available as well, the Ballistix Sport is a 2400Mhz kit, which is essentially the standard for DDR4. Even at stock speeds, the Sport line's performance is rather strong, and it performed admirably. When the RAM was overclocked, the performance dramatically improved. The Sport 2400MHz kit wasn't too far off from the Tactical 2666MHz kit we had previously tested when the overclock was applied. I had a good feeling about the Ballistix Sport RAM after seeing the performance improvement, which was equally as amazing as the overall overclock I had managed to achieve.
Final thoughts on Crucial Ballistix Sport DDR4 2400 C16 4x4GB 
Even small heat sinks for overclocking can be helpful with slightly higher memory voltages to get better overclocking outcomes. Overall, it can be overclocked well, both with and without voltage increases, but as an OC kit, we wouldn't call this a Crucial Ballistix Sport Kit because the overclocking results fall short of those of the previously tested DDR4-2133 CL15 modules, and this is something that even an XMP profile cannot change.
Overall, if you want to install the modules without overclocking, Crucial Ballistix Sport DDR4 2400 C16 4x4GB modules are a very good option because they have higher performance right out of the box.
Crucial Ballistix Sport DDR4 2400 C16 4x4GB RAM
Performance -

97%

Price -

96%

Value -

97%