Mobile Wi-Fi, or MiFi, creates a wireless signal that compatible devices may share to access to the internet using your smartphone's mobile data connection. It is especially helpful while traveling and out of range of a regular Wi-Fi connection or as a backup for shaky or overloaded home internet.
A portable device known as a mobile router or a mobile hotspot, into which you plug a SIM card, may also generate a mobile Wi-Fi connection. This procedure is known as internet tethering.
Mobile Wi-Fi routers might be the better option when used regularly since they won't deplete the battery of your smartphone, you won't have to mess about switching SIM cards, and you won't have to leave your phone with whoever is using the shared internet connection. They may also be used with data-only SIMs, which are ones that do not support calls or messages but simply provide access to the internet.
A mobile Wi-Fi router and a mobile data dongle vary in that a router may share a mobile data connection with several devices while a dongle physically connects to your device. These days, only computers and older laptops that do not enable Wi-Fi access may genuinely benefit from USB dongles.
What benefits may you get from purchasing a portable Wi-Fi router?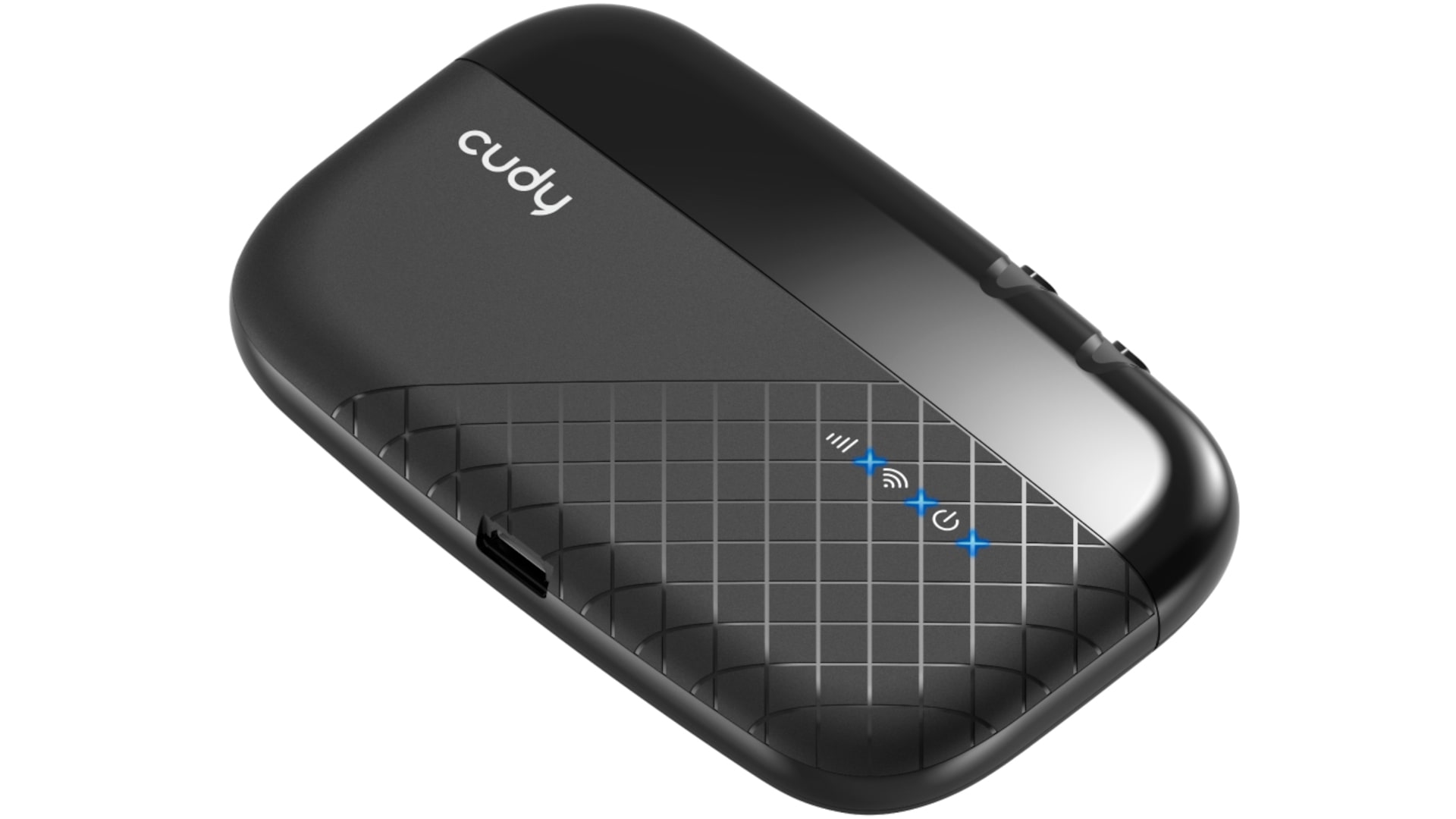 You may link several devices together: It will be much less expensive to connect 10 or more MiFi devices to a single hotspot than to purchase a mobile data plan for each of those devices, but you'll need a large data allotment.
Wi-Fi-only devices can be linked to a mobile data connection: Tablets are excellent for use at home, but what about on the train, at the beach, or at the swimming pool? You can use MiFi to set up a wireless network and access the internet from any Wi-Fi device anywhere you can get a phone connection.
On your next tablet, you may save money by: Before factoring in the monthly data charge, purchasing a tablet with a 4G or 5G data connection increases the cost by about £100. You won't ever need to buy a cellular tablet again if you use some of that money to purchase a MiFi router.
The majority of cell providers offer free roaming in the EU (for the time being, at least! ), but fixed-price roaming abroad, enabling you to bring your home tariff with you for a predetermined sum. Turn off data roaming on all of your devices and connect them to a mobile hotspot to avoid paying this additional fee. You just need to pay this fee once to connect all of your gadgets to the internet. Although it is not yet widely available, 5G roaming is presently provided by Vodafone and VOXI.
CUDY MF4 4G LTE Mobile Wifi router Specifications & Impressions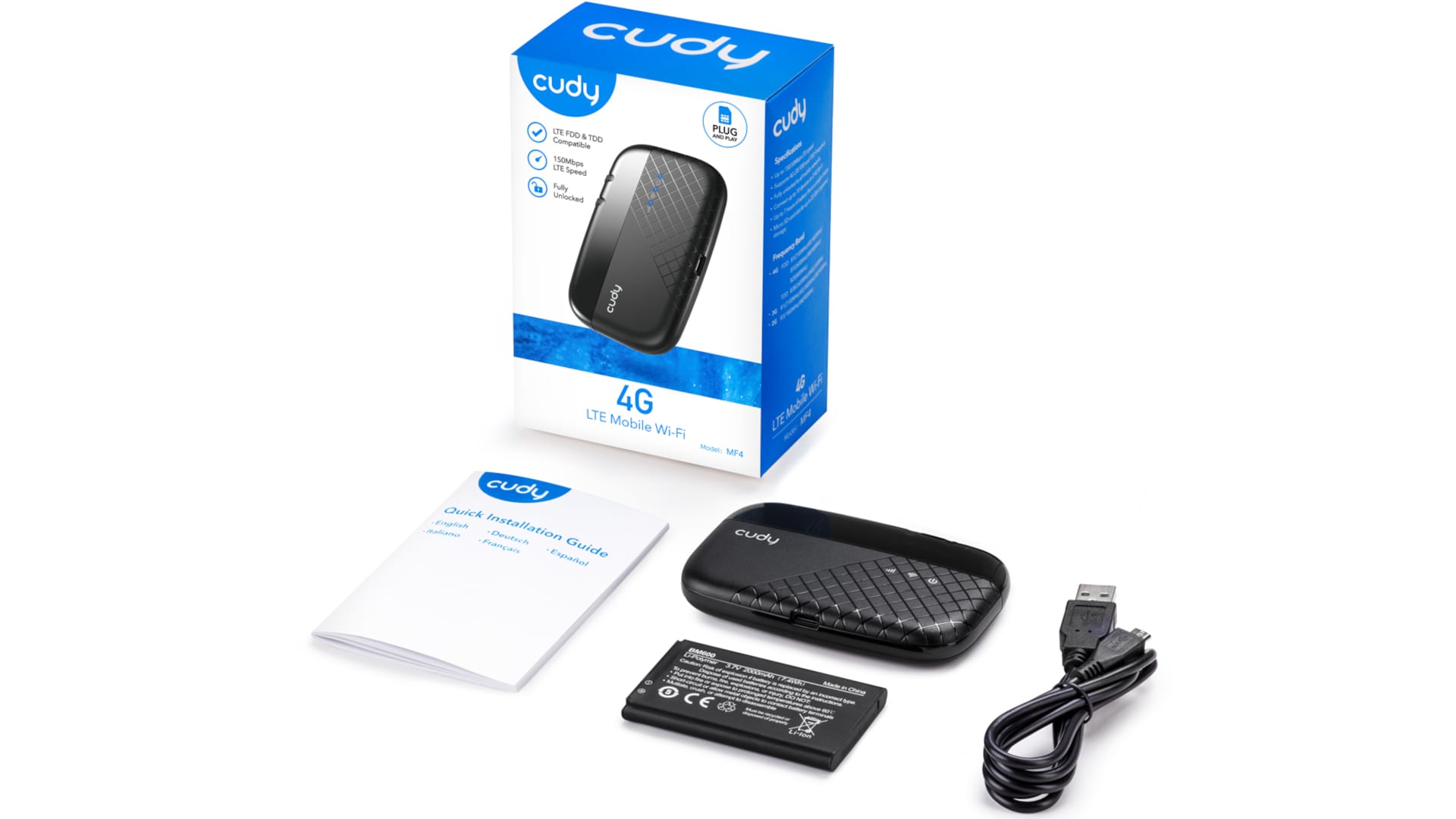 A great way to stay connected wherever you go is with the CUDY MF4 4G LTE Mobile Wifi router. It is simple to carry and put in a pocket or bag because to its lightweight and compact design. Its reliable and strong 4G LTE connection makes it a great option for mobile internet. The fastest 4G LTE technology is used, enabling download and upload speeds of up to 150 Mbps.
You can connect up to 10 devices, including phones, laptops, tablets, game consoles, and more, and set up a Wi-Fi hotspot with it. It is very flexible for a mobile device as a result. It also features a powerful 2000 mAh battery that is rechargeable and has a 7-hour runtime. You can stay linked for a long time because of this. There is a one-year guarantee included with the Cudy 4G LTE Mobile Wi-Fi Router.
CUDY MF4 4G LTE Mobile Wifi router can reach download and upload rates of up to 150 Mbps using the most recent 4G LTE technology. Up to 10 devices, including phones, laptops, tablets, gaming consoles, and more, can connect through the creation of a Wi-Fi hotspot. To help you remain connected for longer, it contains a powerful, rechargeable 2000 mAh battery with a 7-hour operating time.
Market interest was high when Duxbury Networking introduced Cudy's budget-friendly routers in November. The WR2100 and WR1300 Cudy AC1200 dual-band Gigabit WiFi routers were the line's first additions, but according to branch manager Paul Stuttard of Duxbury, the South African distributor of Cudy networking equipment, "the response has been so good that we are now rolling out further additions to the range."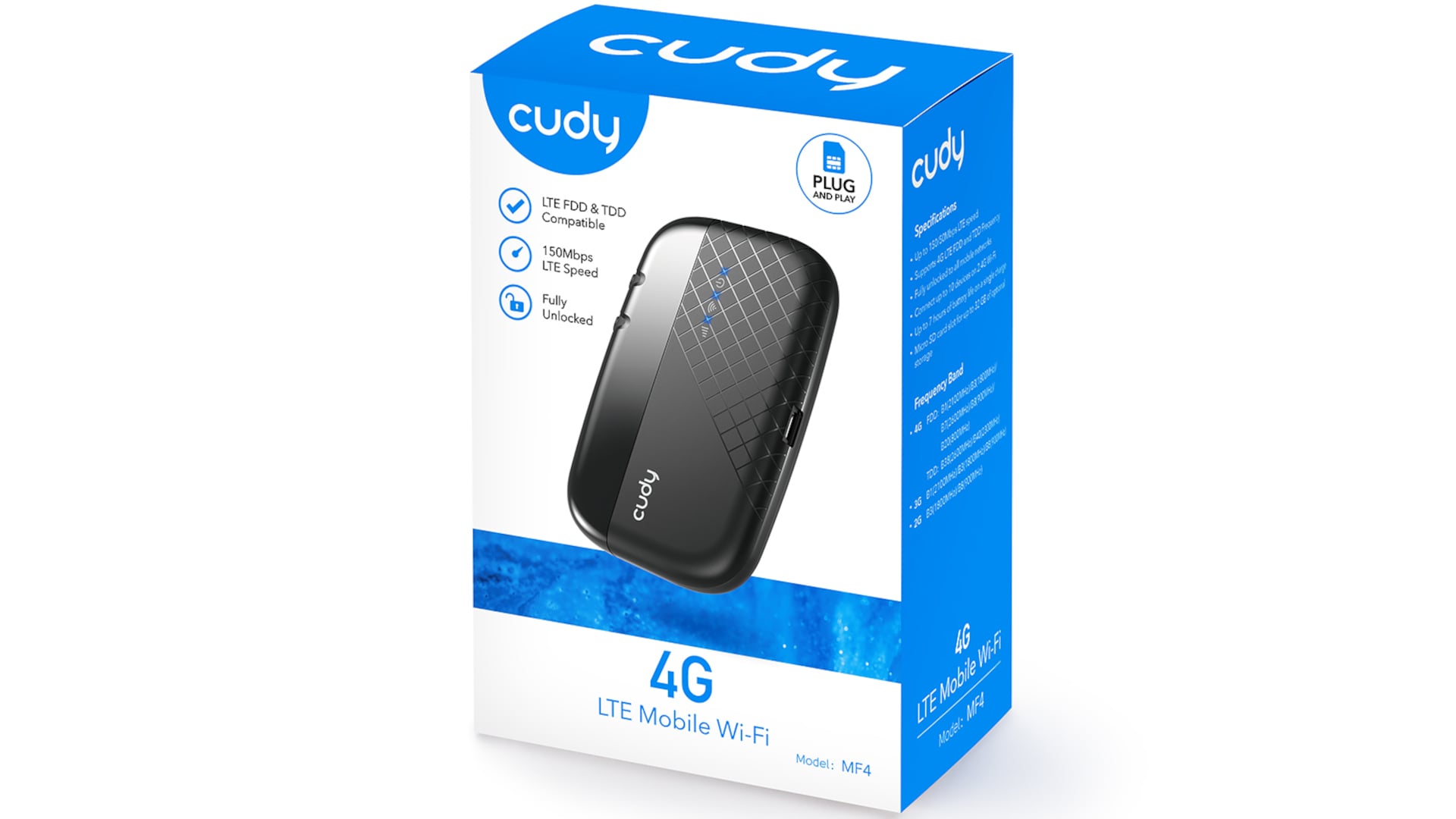 Because all Cudy desktop routers use TR-069 technology, service providers and Internet service providers may safely and remotely configure client premises equipment (CPE).
CUDY MF4 4G LTE Mobile Wifi router
CUDY MF4 4G LTE Mobile Wifi router can reach speeds of up to 150 Mbps download and 50 Mbps upload using the most recent 4G LTE technology. With this little pocket router, it's simple to set up a WiFi hotspot and connect up to 10 devices, including phones, laptops, tablets, and gaming consoles. It is the ideal travel companion because of its strong, rechargeable 2 000mAh battery, which offers up to seven hours of operation to keep you connected.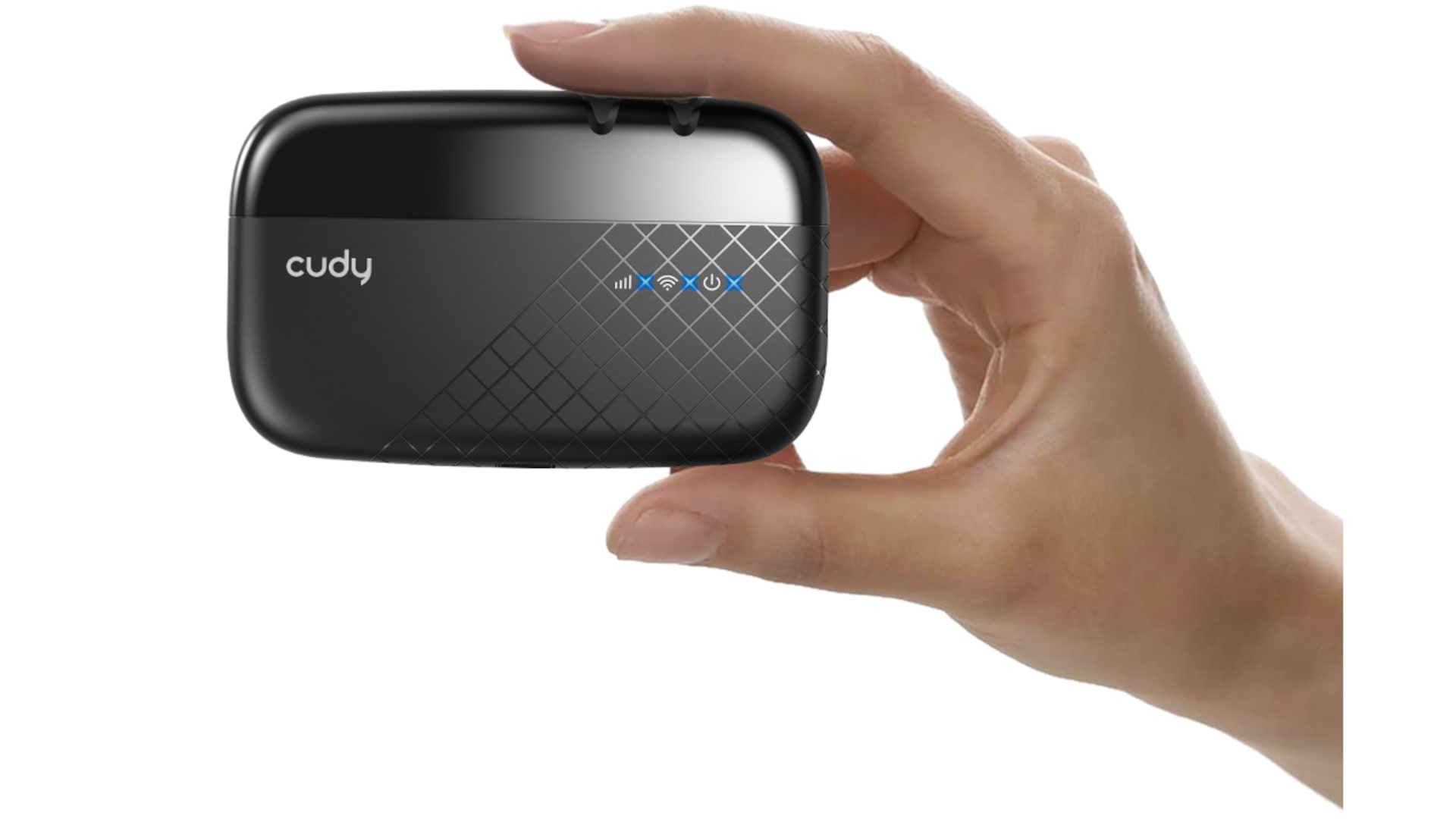 CUDY MF4 4G LTE Mobile Wifi router Specs
| | |
| --- | --- |
| Model | 4G LTE Mobile Wi-Fi |
| Dimensions | 97 x 61 x 15.5mm |
| Weight | 92g |
| Form | MiFi / Pocket Router |
| Chipset | Qualcomm MDM9x07 / MDM9x25 |
| Frequency Bands | LTE |
| Bandwidth | LTE Band – 1.4/3/5/10/15/20 MHz |
| Modulation | Downlink – QPSK/16-QAM/64-QAM |
| Antenna | Primary – Internal |
| Chipset | Realtek 8192ES |
| Frequency | 2.4GHz |
| Protocol | 802.11b/g/n |
| Channel | 1~13 |
| Antenna | Internal |
| POWER | Power/Battery Status Indicator |
| Network | 4G/3G/2G Network Status Indicator |
| Wi-Fi | Wi-Fi Status Indicator |
| System | Connection Status |
| Battery Type | Li-ion Polymer Battery |
| Battery Capacity | 2000mAhq |
| Battery Endurance | 5-6 hours (normal network situation) |
| Operation System | Windows XP/7/8/10MAC OS: 10.7+Linux: Ubuntu 13.04+Browser: IE9+, Firefox, Google Chrome, Safari, OperaModulation:Downlink: QPSK/16-QAM/64-QAMUplink: QPSK/16-QAMRF Power Level:LTE FDD: Power Class 3 (23 +/-2dBm)UMTS: Power Class 3 (24 +1.7/-3.7dBm)EDGE: Power Class E2 (GSM850/900: 27dBm; DCS/PCS: 26dBm)Chipset: RealTek 8192ESProtocol: 802.11b/g/nChannel: 1~13 |
| Power Supply | USB, 5V1A |
| Working Temperature | 0°C to 35°C |
| Storage Temperature | -20°C to 60°C |
| 3GPP Compliance | CE/FCC/GCF, upon customer's requirement |
| Meterial | RoHS |
CUDY MF4 4G LTE Mobile Wifi router
Performance -

96%

Price -

97%

Value -

97%