The TP-LINK Router TL-WR841N is one of the most affordable Wi-Fi routers on the market, costing only over $17, but does it have enough power for your house? The complete review from me is available here.
The TP-LINK Router TL-WR841N is one of the most affordable Wi-Fi routers on the market, if not the most affordable, with a street price of only $17. However, that does not imply you must buy one.
But there is benefit in this cheap router provided you can live with some cautions and restrictions. The TP-LINK Router TL-WR841N will do the trick if all you want to do is share the Internet with a number of Wi-Fi devices and you reside in a tiny studio apartment with a basic broadband connection that has a download speed of 30Mbps or less.
Remember that the router is inferior to the majority, if not all, newly introduced dual-band routers available on the market. But there is minimal danger in spending money on it as it just costs the same as a few cups of coffee. Additionally, it performs admirably in tests for a dated single-band Wireless N router, with strong data speeds and outstanding Wi-Fi signal stability. However, the range is limited.
Obviously, you can't anticipate top speeds or a ton of features for this cheap. Check out one of these best 802.11ac routers on the market if you're prepared to spend extra money to have a Gigabit Ethernet home network and the most recent Wi-Fi standards.
TP-LINK Router TL-WR841N Features & First Impressions
The TP-LINK Router TL-WR841N is small and lightweight, measuring 5.1 x 1.3 x 7.6 inches and weighs only 8.1 ounces. It has a flat body and two removable antenna on the rear, giving it the appearance of a standard Wi-Fi router. An assortment of tiny LED lights that display the state of the router are located on top, near the front.
The TL-WR841N is reasonably priced, yet it feels quite sturdy.
Does it have a wall mount?
Yes. The router features holes on its underside in case you wish to mount it on a wall even though it is intended to stay level on a table.
Is it compatible with Gigabit for a quick local wired network?
No. The TP-LINK Router TL-WR841N includes one WAN (Internet) port for connecting to an Internet source, such as a broadband modem, and four LAN ports (for wired clients, such as a server, desktop computer, or printer). Despite its moniker, the Fast Ethernet standard, which has a peak speed of only 100Mbps, is supported by all of these network ports.
Thus, slower connections than those made by wireless clients will be made by wired network clients, such as servers and desktop PCs. You'll need a router with the Gigabit Ethernet (1,000Mbps) standard, which is included in the majority of current routers, for a fast wired connection.
What Wi-Fi standard does it use?
The TP-LINK Router TL-WR841N supports the dual-stream (2×2) configuration of the single band 802.11n Wi-Fi standard for wireless clients. (Read more here about the Wi-Fi standard.) This indicates that it solely utilizes the 2.4GHz band (the majority of modern routers are dual-band and simultaneously use the 5GHz band), while having a theoretical maximum Wi-Fi speed of 300Mbps.
The 2.4GHz band, the first Wi-Fi frequency, is now the most crowded because to the high number of Wi-Fi devices already in use and the fact that other household gadgets and appliances, such cordless phones, also utilize this band. Crowded airspace causes interference, which lowers the actual Wi-Fi speed, preventing the router from ever reaching its theoretical 200Mbps top speed.
TP-LINK Router TL-WR841N Specifications
Standards
Wi-Fi 4IEEE 802.11n/b/g 2.4 GHz
WiFi Speeds
N3002.4 GHz: 300 Mbps (802.11n)
WiFi Range
2 Bedroom Houses 2X Fixed Antennas
WiFi Capacity
Legacy
Working Modes
Router ModeAccess Point ModeRange Extender ModeWISP Mode
Processor
Single-Core CPU
Ethernet Ports
1× 10/100 Mbps WAN Port4× 10/100 Mbps LAN Ports
Buttons
Reset Button
Power
9 V ⎓ 0.6 A
WiFi Encryption
WEPWPAWPA2WPA/WPA2-Enterprise (802.1x)
Network Security
SPI FirewallAccess ControlIP & MAC BindingApplication Layer Gateway
Guest Network
1× 2.4 GHz Guest Network
Protocols
IPv4IPv6
Parental Controls
URL FilteringTime Controls
WAN Types
Dynamic IPStatic IPPPPoEPPTPL2TP
Quality of Service
QoS by Device
NAT Forwarding
VIrtual ServerPort ForwardingPort TriggeringDMZUPnP
IPTV
IGMP ProxyIGMP Snooping
DHCP
Address ReservationDHCP Client ListServer
DDNS
NO-IPComexDynDNS
Management
Tether AppWebpage
Dimensions (W×D×H)
6.9 × 4.6 × 1.3 in(173 × 118 × 33mm)
Package Contents
Wi-Fi Router TL-WR841NPower AdapterRJ45 Ethernet CableQuick Installation Guide
System Requirements
Internet Explorer 11+, Firefox 12.0+, Chrome 20.0+, Safari 4.0+, or other JavaScript-enabled browser
Cable or DSL Modem (if needed)
Subscription with an internet service provider (for internet access)
TP-LINK Router TL-WR841N Performance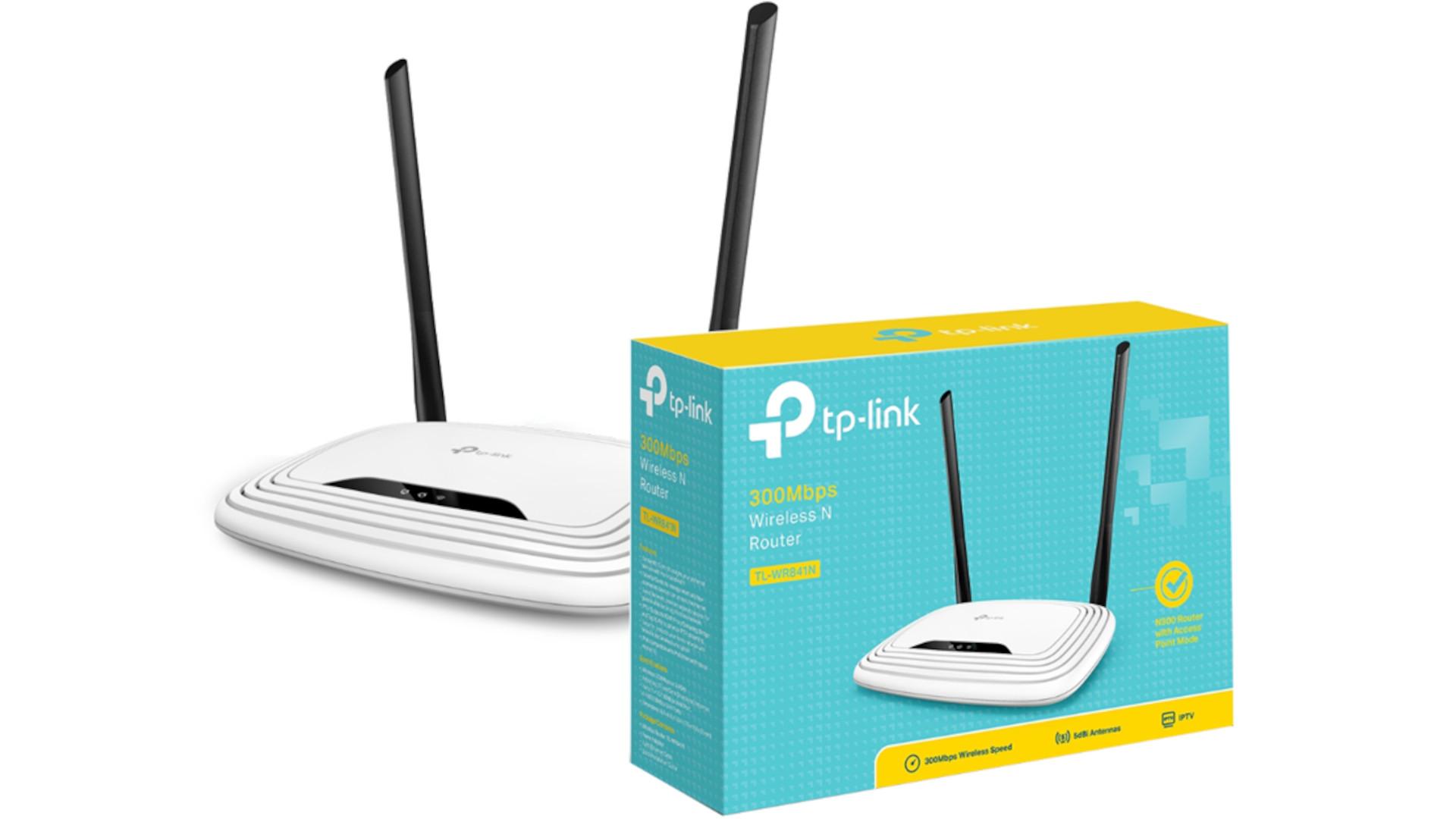 The TP-LINK Router TL-WR841N Wireless N Router has a wonderful ability to carry data over vast distances as well as through a number of little barriers, making it ideal for use in small offices or large homes. The most amazing characteristic of this wireless router is its ability to transmit data through steel and concrete structures.
Connecting to the wireless network makes it simple to create a long-distance connection when necessary. It is a widespread issue that most 11g routers cannot send data over a long distance connection using a wireless network. In other words, the router's higher speed gives it the capacity to operate more swiftly and effectively. Any kind of demanding application, including HD streaming, online gaming, and VoIP conversations, may be handled by the router.
TP-LINK Router TL-WR841N Conclusion
The TP-LINK Router TL-WR841N is a wise investment for people with basic networking requirements.
Remember that the router might not have the power to reliably deliver that level of performance to your wireless devices if you have a very fast internet connection with a download speed of 50 Mbps or higher. You need an 802.11ac router, or even better, a dual-band router with Gigabit capability like the Asus RT-N66U or the Linksys E4200, for this. On the other hand, the WRT841N will often work OK if your Internet connection is 30 Mbps or less for download.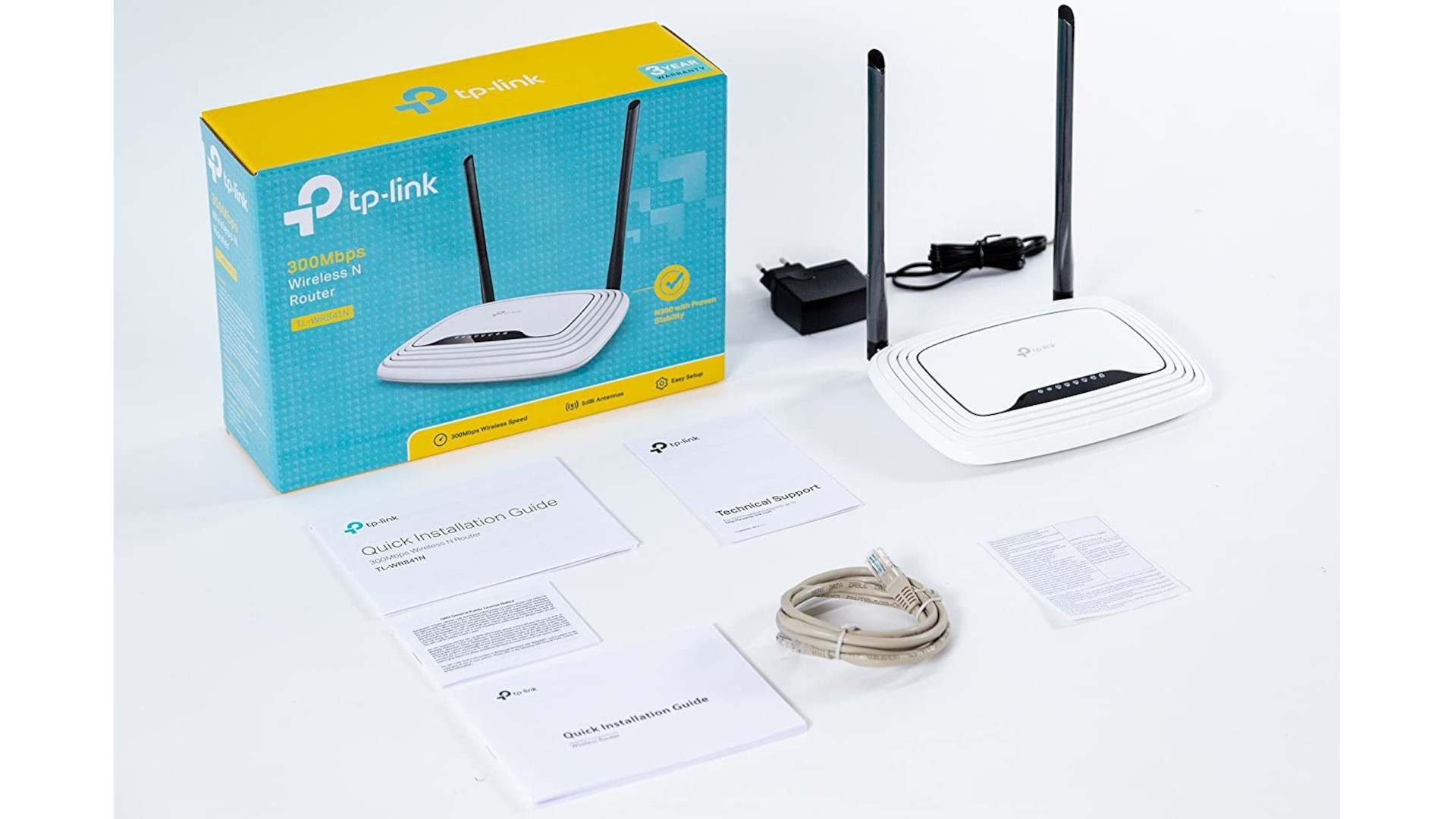 The TP-LINK Router TL-WR841N may be used as a travel router to rapidly set up a local network wherever you are or share a wired Internet connection in a hotel room because it is so lightweight, small, and only costs a couple cups of coffee. In the event that your home's primary router malfunctions, you can utilize it as a backup.
The TP-LINK Router TL-WR841N is not the router for you if you desire anything extra from your home network, like Gigabit Ethernet, network storage, quicker Wi-Fi speed, or greater range.
TP-LINK Router TL-WR841N
Performance -

98%

Price -

96%

Value -

97%