Even at less than 150$, the DELL S2421HN 24-Inch Monitor is a fantastic purchase if you're searching for a 24-inch monitor. After using it for six months, we can state it with confidence. IPS technology is superior to TN panels in this price range, which is the main reason. The major benefit is that there isn't any screen leakage, which is important because it may turn gorgeous black into grey. Additionally, a 3-year warranty is included. How effective is this Dell 24″ display, then? Therefore, in this DELL S2421HN 24-Inch Monitor Review, we are sharing our experience to aid in your decision-making.
For the majority of purposes, particularly for those who work from home, the DELL S2421HN 24-Inch Monitor is an affordable monitor made to be a dependable daily driver. Although it lacks many more capabilities, it provides uniformity and unmistakable views of your material and documents. Compare the DELL S2421HN 24-Inch Monitor to its predecessors and rivals to discover if it offers a convincing bundle.
DELL S2421HN 24-Inch Monitor Build Quality
The monitor's stand, which must support a monitor weighing about 6 kg, is its most important component. Dell has provided a stand base and riser made of a combination of plastic and aluminum. Despite being sturdy. The display won't sway on the table even if you tilt it with both hands. Again, when lilting it, there is no squeaking.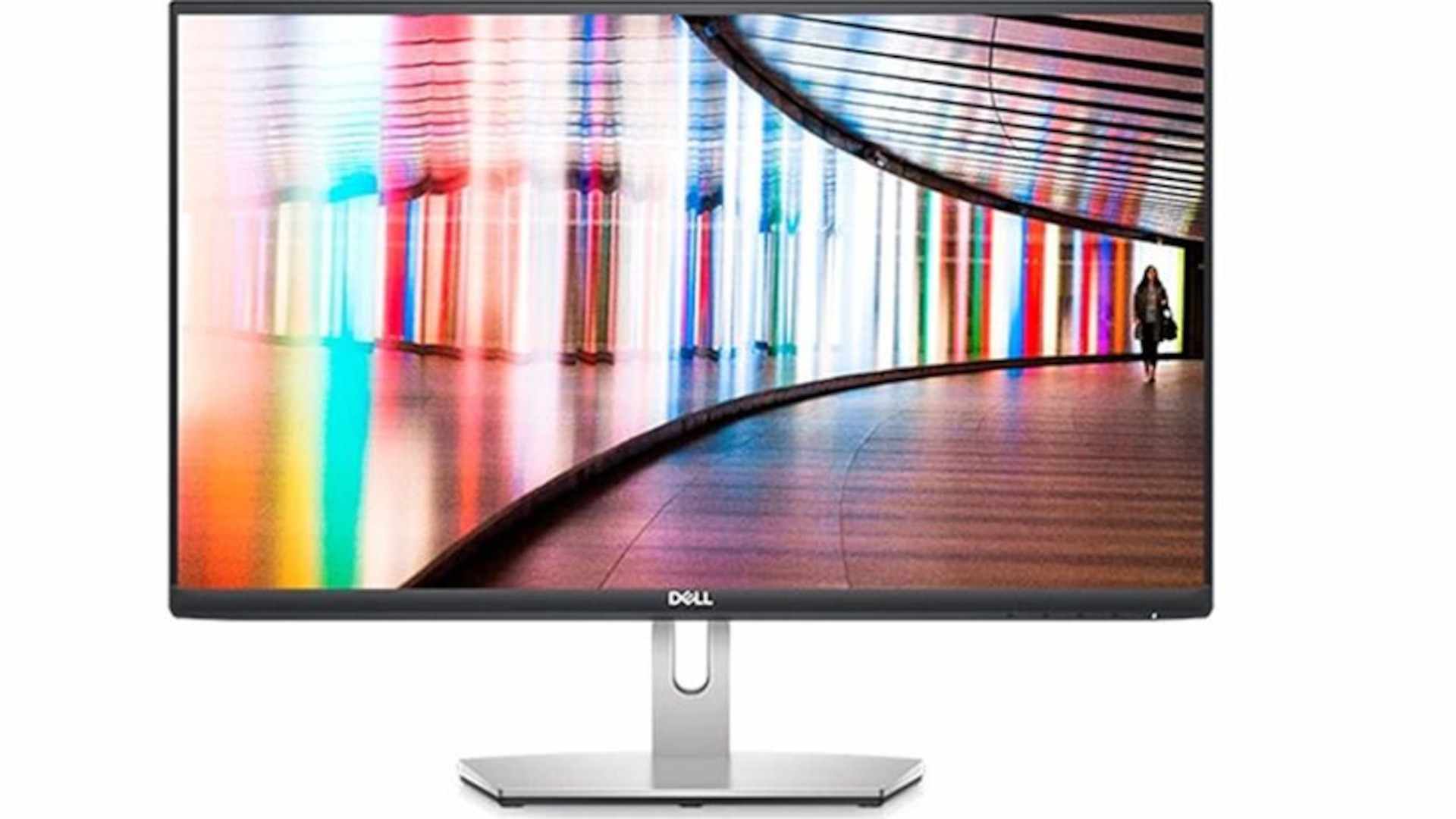 The back, however, states the opposite. The back panel is quite thin and has a low-quality feel about it. Even though it performs better than some LG or even Samsung monitors in this price range, the back isn't that great. Second, I don't like the black front and white back.
Let's now discuss the frame's construction. Despite the side frame's thinness, there is no pushing or squeaking of the panels. Considering the sale price of roughly 150$, this is an excellent result. The front right bottom buttons have a slight raised edge and a clicky sensation. They performed admirably during our tests and should last for a few years. The power button is the final button on the right. As soon as you press it, it turns white and stays on. The white light will be blinking when in standby mode.
While holding it in your hands or placing it on the table, you may feel a few soft spots on the back panel. There is no need to be concerned because the creaking of the back panel is pretty typical of the monitors we've evaluated. Therefore, it has good build quality and seems to be a solid product. 4/5.
The display seems pricey and futuristic at first glance. thanks to the top and bottom bezels' thinness. Since quite some time, Dell's bottom signature bar has been the norm. The matte or anti-glare display is another element that improves the appearance. In other words, if light is coming from the back, it won't act as a mirror. Because of this, how-to videos can be recorded with more success.
It looks fairly nice thanks to the bottom silver stand and the all-black front.
The front and rear are radically dissimilar. Just above the MESA mounting holes, a white texturing bearing the Dell logo is present. If you don't want to utilize the MESA mount just yet, you can acquire a cover. Even though, the back is attractive. PS: The MESA Mount is not included in the box.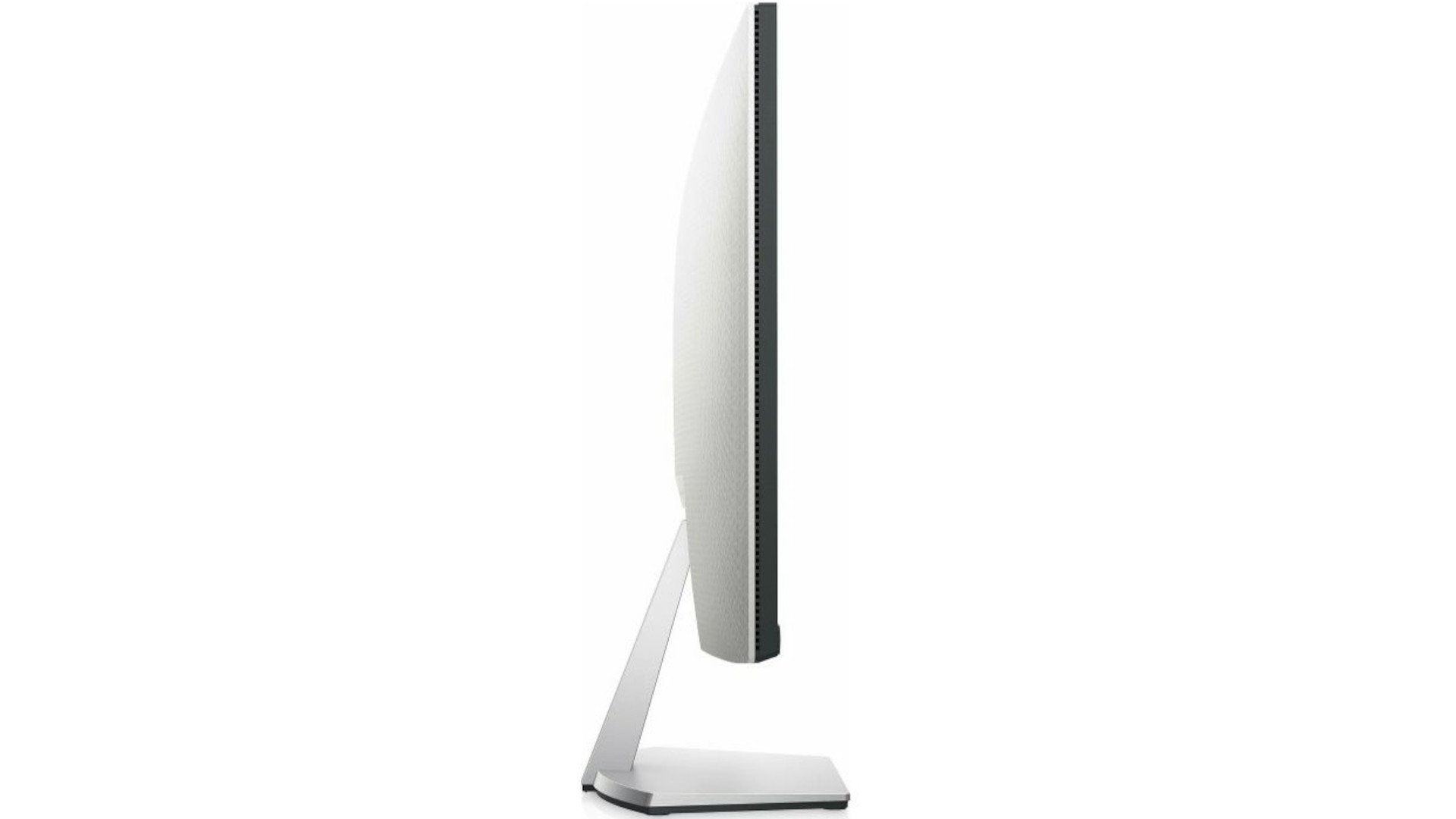 The display therefore receives our recommendation for aesthetics and feels futuristic. Hence 4/5.
DELL S2421HN 24-Inch Monitor Display & Performance
A 24-inch IPS panel with a 1920 x 1080 resolution, a 75Hz refresh rate, and a 4ms minimum reaction time is available with the DELL S2421HN 24-Inch Monitor. The backlight is limited to 250 cd/m2, and, like other IPS panels, the contrast ratio is advertised as 1000:1. Although this model lacks any unique features, its 75Hz refresh rate makes it a viable option for casual gaming.
By today's standards, 24-inch 1080p monitors are no longer all that impressive, but they are still widely used in companies, classrooms, and households. Most consumers won't have any trouble getting used to the screen because they almost certainly have personal experience with similar monitors. You don't get the additional space that comes with 1440p and 4K varieties, but it's suitable for general applications like document processing and gaming.
The DELL S2421HN 24-Inch Monitor can generate images that are well-saturated because it covers 100% of the sRGB gamut and about 71% of DCI-P3. Most users won't need to adjust the accuracy right away because it is great for a cheap monitor at 2.03, the default setting. Although we have seen tighter scores on some of Dell's more expensive models, it appears that the monitor had some factory tinkering done to it.
The DELL S2421HN 24-Inch Monitor dE average increased after calibration to 1.13, which is once more excellent for a low-cost device. Prosumer devices have occasionally received sub-1.0 scores, but those results aren't comparable in this situation because those monitors often cost three to four times as much. To achieve this, however, you do need a colorimeter, and we believe that it is not practical to purchase one for a display at this price point.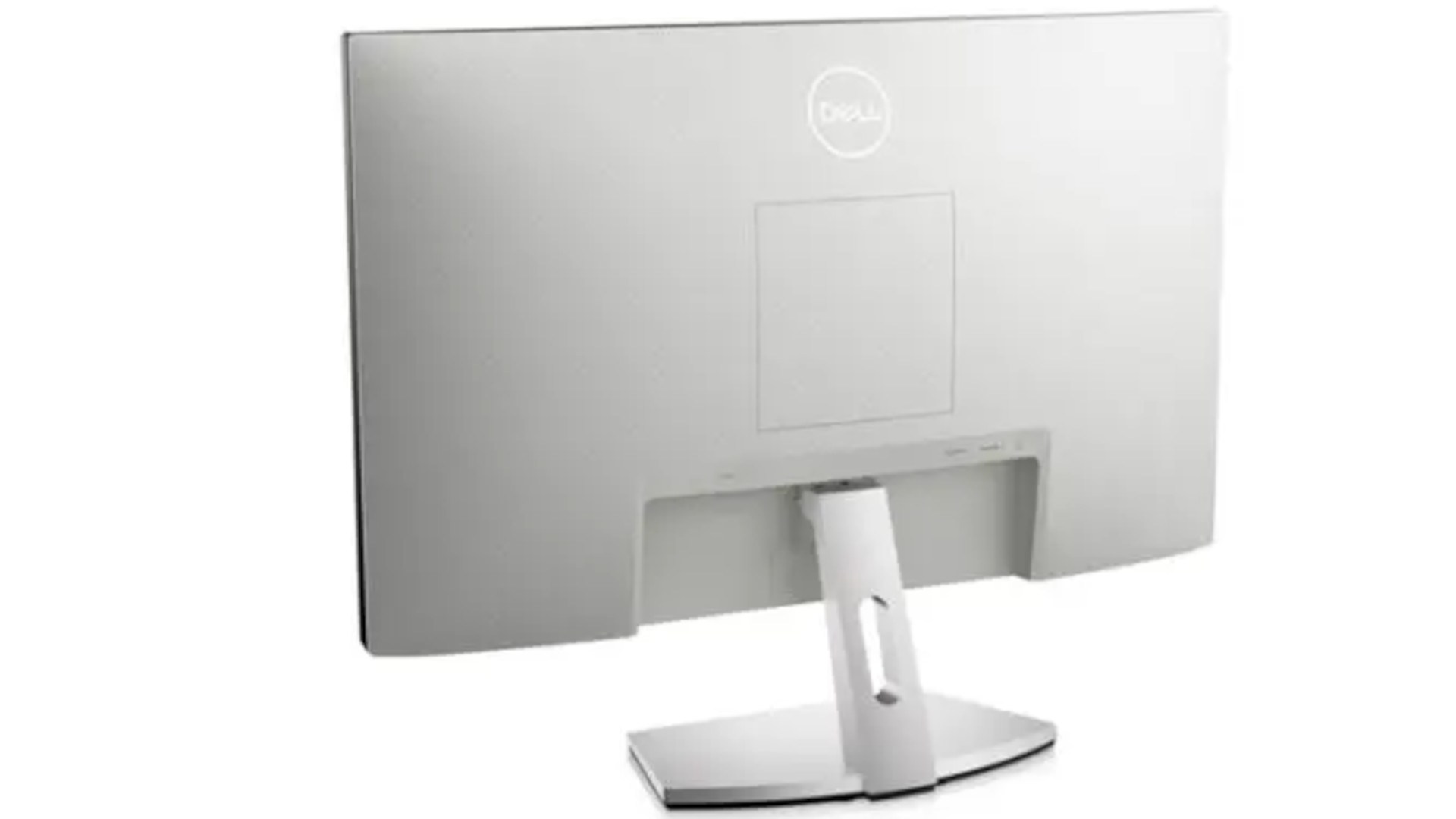 Although the DELL S2421HN 24-Inch Monitor maximum backlight brightness of 264 cd/m2 is respectable, it might have trouble in bright environments or with glare. At 70% brightness, the contrast ratio reached as high as 1137:1, which is a fantastic result for IPS models. However, especially when viewed at night, the screen can still appear grayish in gloomy settings or when displaying black graphics.
DELL S2421HN 24-Inch Monitor Specifications
| | |
| --- | --- |
| Display Type | LED-backlit LCD monitor / TFT active matrix |
| Diagonal Size | 23.8″ |
| Viewable Size | 23.8″ |
| Adaptive-Sync Technology | AMD FreeSync |
| Panel Type | IPS |
| Aspect Ratio | 16:9 |
| Native Resolution | Full HD (1080p) 1920 x 1080 at 75 Hz |
| Pixel Pitch | 0.2745 mm |
| Pixel Per Inch | 92.56 |
| Brightness | 250 cd/m² |
| Contrast Ratio | 1000:1 |
| Color Support | 16.7 million colors |
| Dimensions (WxDxH) | 21.2 in x 6 in x 16.3 in – with stand |
DELL S2421HN 24-Inch Monitor Conclusion
If you want a colorful IPS panel with some more refresh rate headroom and respectable overall performance, the DELL S2421HN 24-Inch Monitor is a fantastic affordable option. Users will value the excellent gamut coverage and the good default accuracy even though it is not prosumer-grade. Especially now that it is VESA compatible for individuals who have numerous displays, we like the monitor's appearance.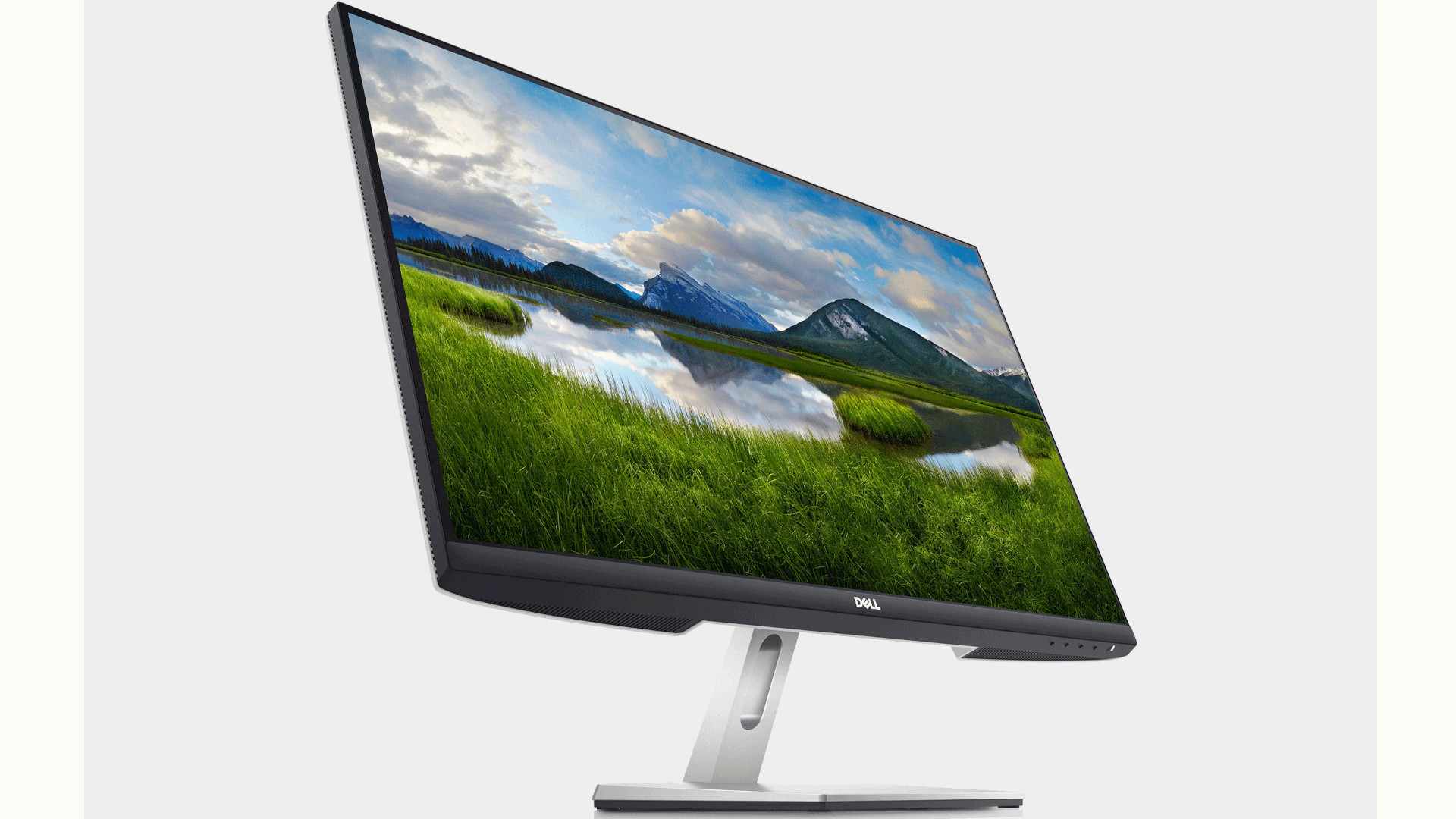 Even though the DELL S2421HN 24-Inch Monitor is lacking a few essential features, including an adjustable stand, there isn't much to be unhappy about. However, it's difficult to dispute given its general quality and cost, thus most of these shortcomings are excusable. It's an excellent option for productivity or working from home, and it can handle casual gaming fairly well.
DELL S2421HN 24-Inch Monitor
Performance -

98%

Price -

97%

Value -

98%