In this article, I give you my Google Pixelbook Go review with specs included. This is the latest (2019) Chromebook in their lineup and it's more affordable than the previous Pixelbook by about a hundred and fifty dollars while moving up to a 13.3-inch display.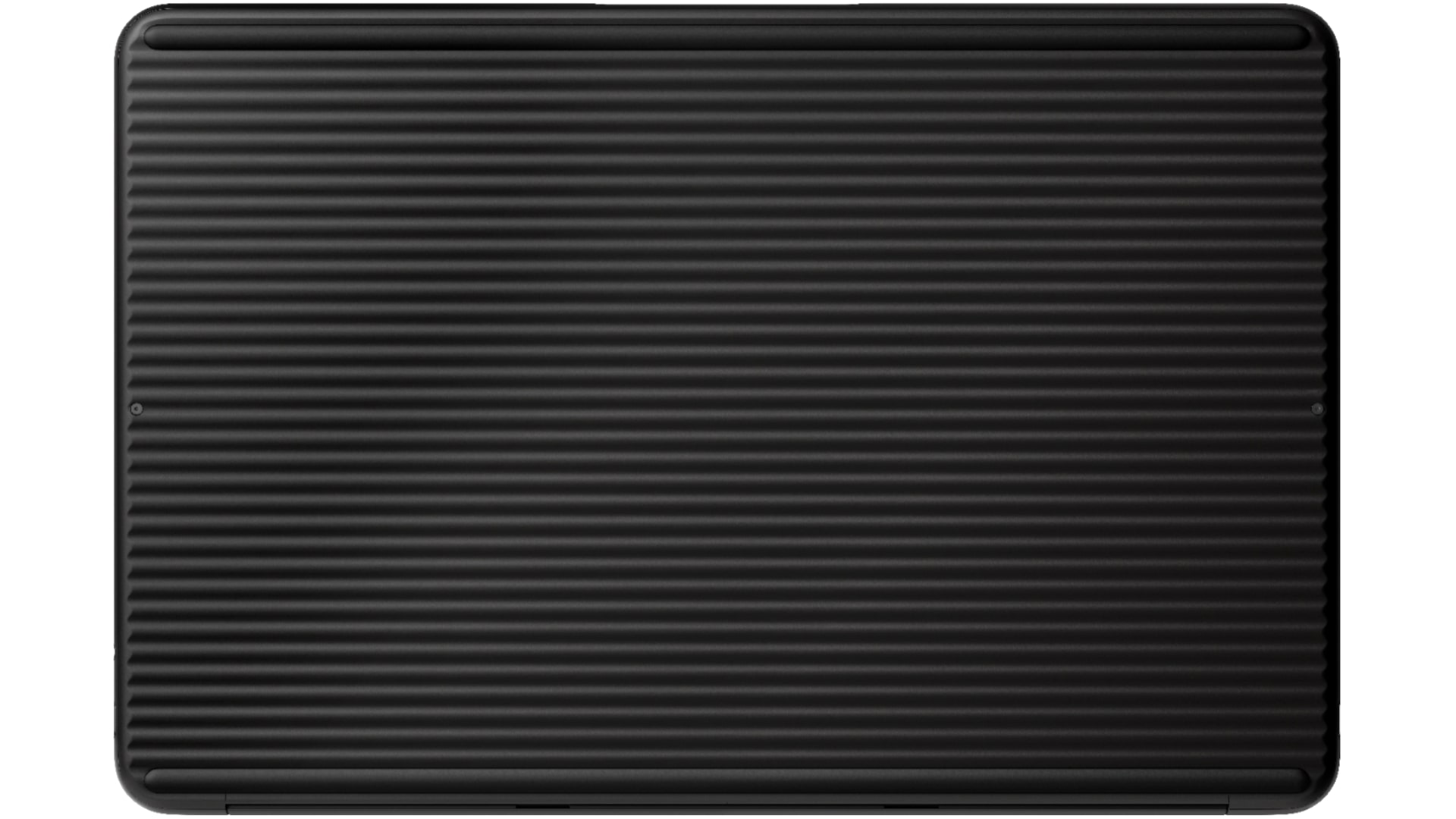 I think a lot of folks are gonna like that from the twelve-point-three-inch but it is a conventional laptop that doesn't have 360-degree hinges. It doesn't do tablet mode so that might be a little bit of a drawback if you're running Android apps.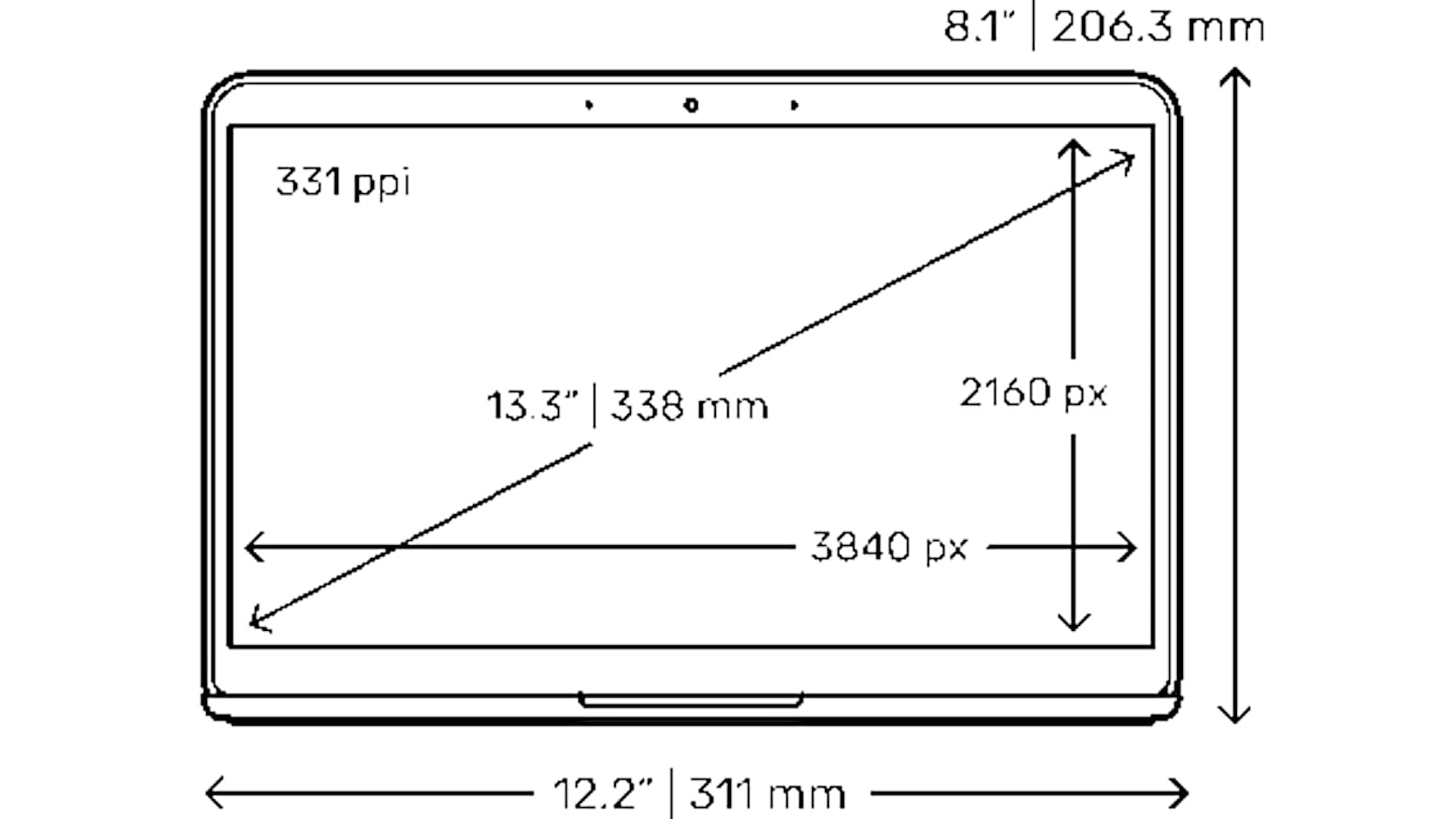 It has a magnesium alloy case and it's very light about one kilogram which is just under 2.3 pounds or around 2.3 pounds. It's pretty neat and feels light.
The thing is you might not guess it was magnesium alloy at first which is a pretty ritzy material that surface products are often made of too because of the curviness of all of the sides which gives it an interesting look. But no, it's not plastic, it really is magnesium alloy.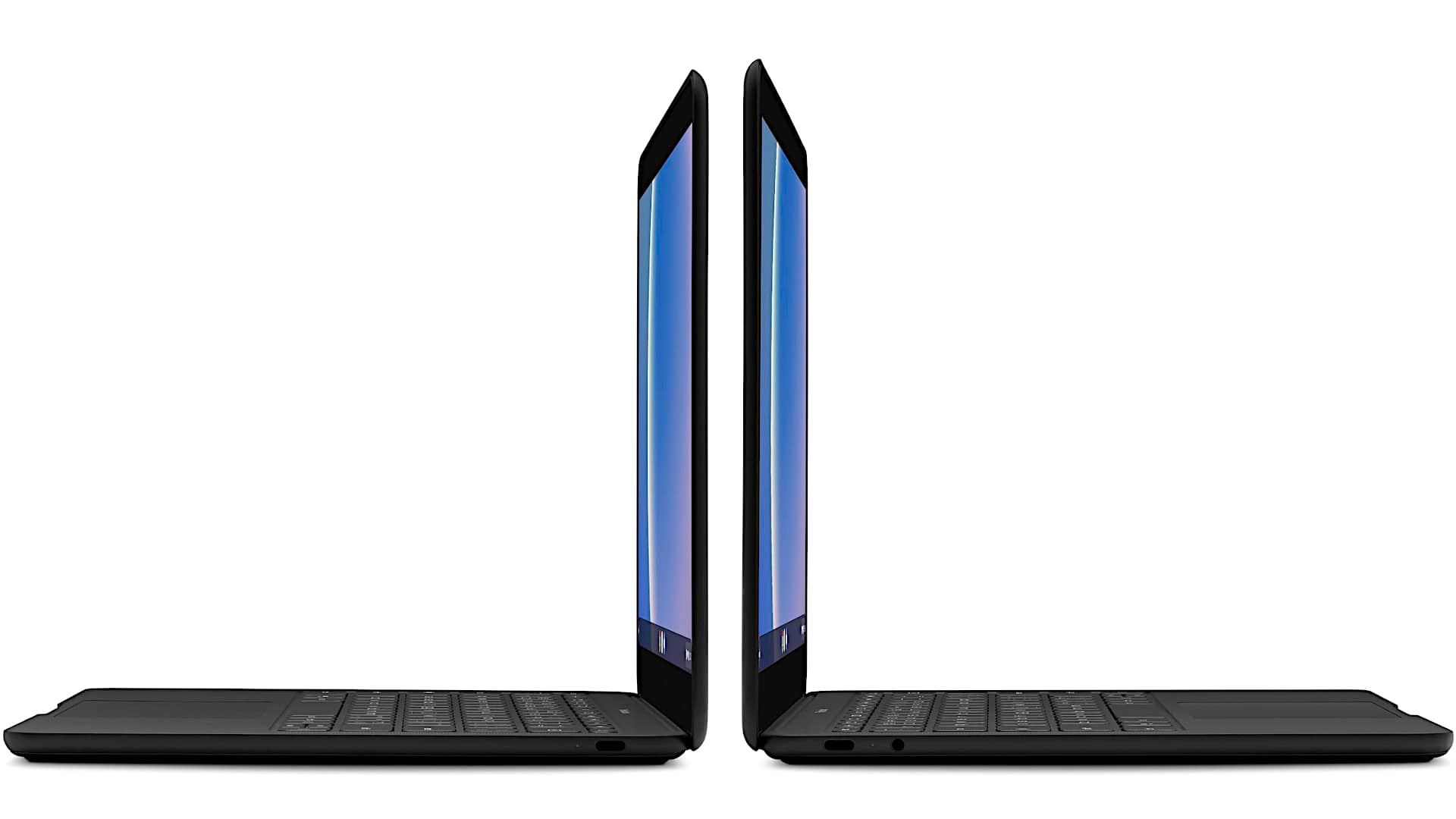 It also has this kind of signature grippy bottom which I like a lot. It's pretty cool and it's available in a few colors. The first one, which is called just black, it's a matte black that doesn't show fingerprints too much, relatively speaking for matte black. And then there's a not pink which is a coral color which is really nice-looking.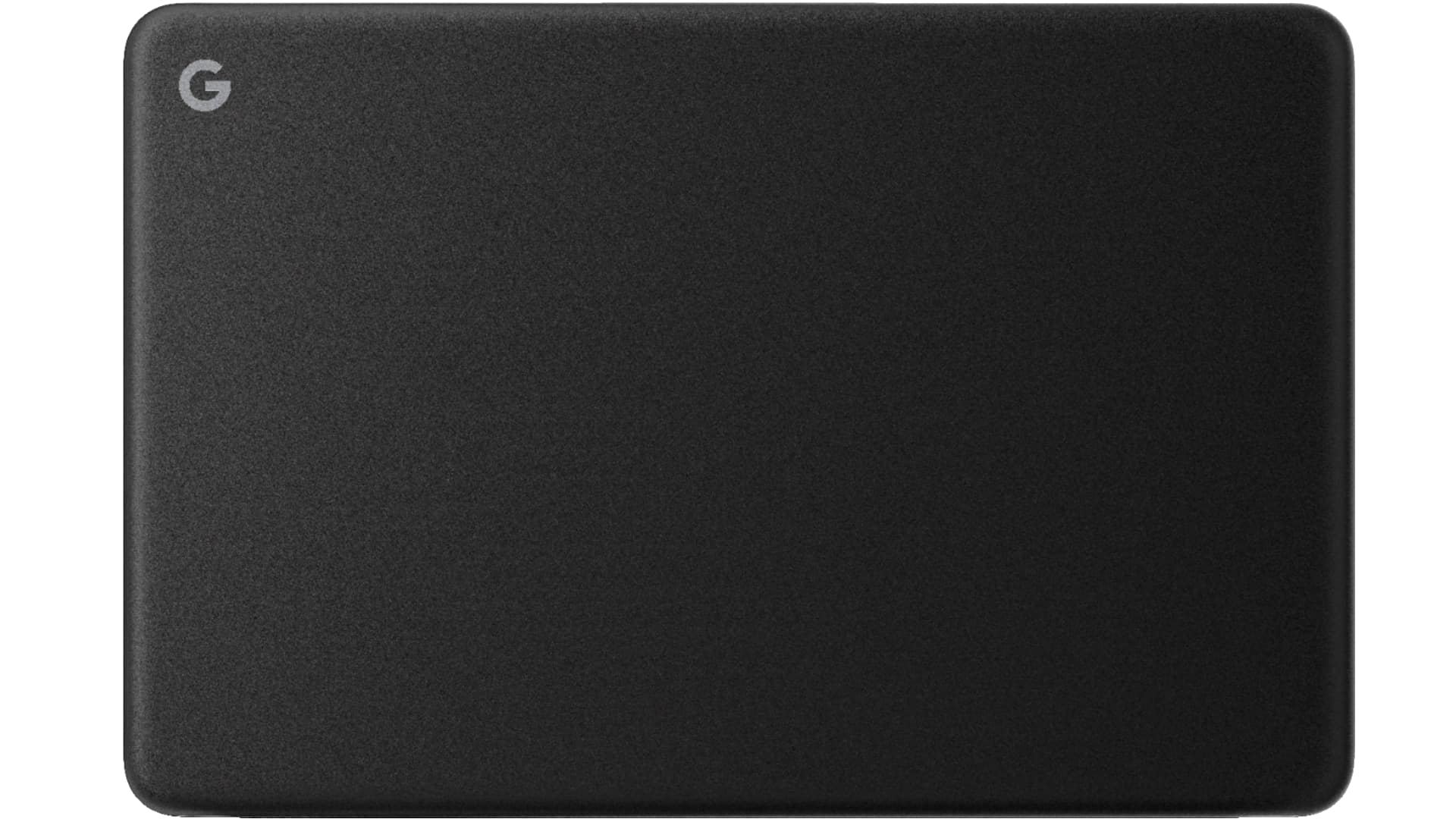 Google Pixelbook Go comes with Intel eighth-generation ultrabook CPUs, the low-end one, that starts at $649 as a Core i3. You can also get it with the Core i5 and a Core i7 CPU which is pretty powerful for a Chromebook.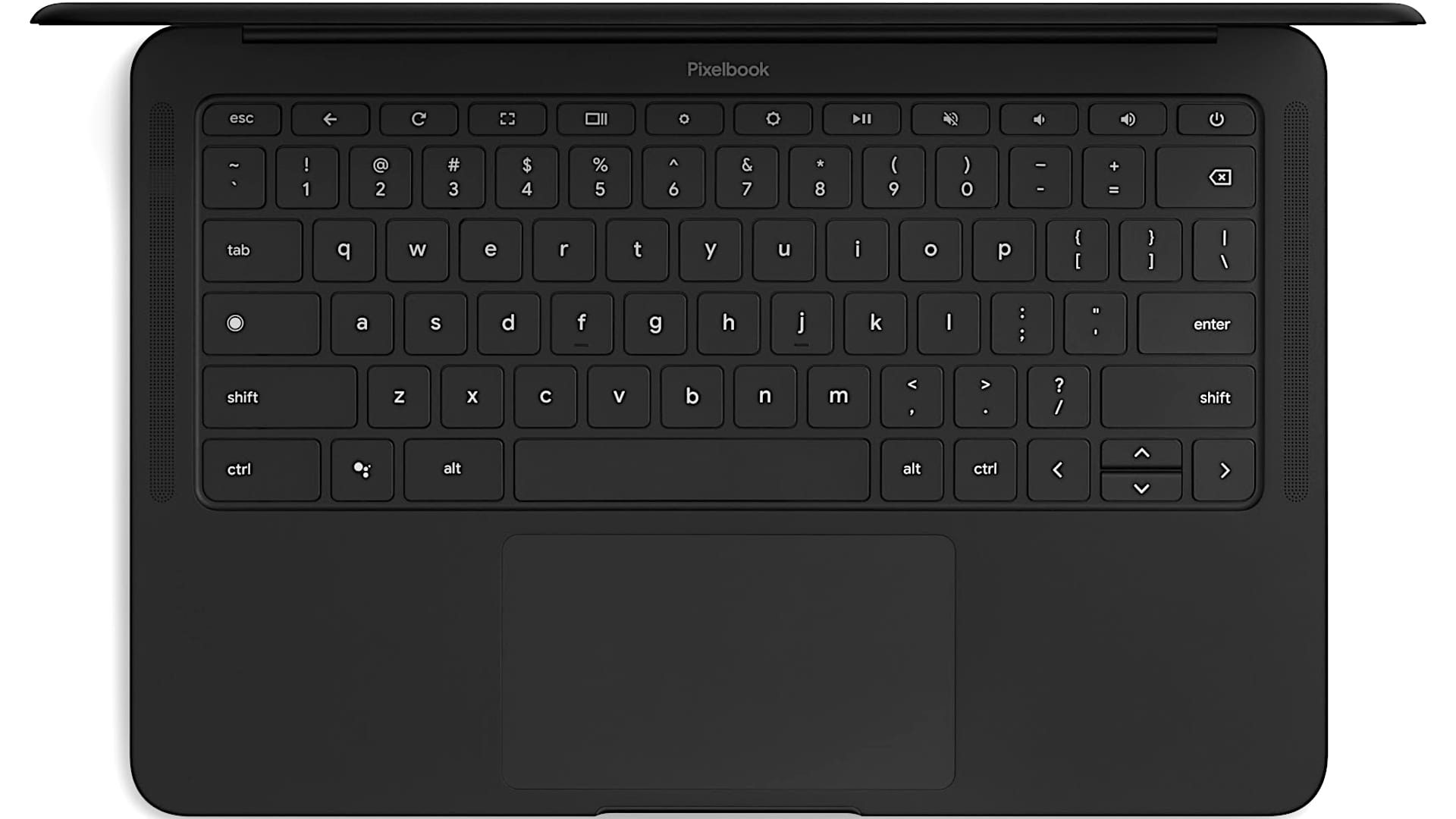 Here's the thing with Pixelbooks, they are expensive relative to your average Chromebook. I guess Google is giving us the aspirational one because they don't actually have to sell these to stay alive like HP and the Asus and all the other manufacturers do.
But at least it's $150 on average less than the previous Pixelbook. That is also still available that has a more estate and posh look. I would call this one playful posh. And then there's the slate model the tablet which Google is pretty much said they're not gonna do it anymore.
So this one's a mainstream clamshell convertible with a 13.3-inch to the spike. Most of the models have a full HD IPS touchscreen it is glossy. The top-of-the-line model is 4k which is probably seriously overkill especially considering the fact you have to go at the highest and Core i7 with 16 gigs of RAM probably more than you need for a Chromebook and 256 gigs of storage.
But that one is $13.99. $1400 Chromebooks here we go again. This is the story with the pixel book they can get kind of expensive. So that's 649 mile that gets you the core m3 eight gigs of RAM and a 64 gig SSD. We have the core i5 ma which is eight hundred and forty nine dollars eight gigs of RAM and 128 gig SSD. Which is pretty powerful for a Chromebook.
And using web-based programs like say Adobe Lightroom web version its sprightly its perky all the things that you would expect. It's certainly fine for things like google docs is overkill probably for Google Docs. And the eight gigs of ram is enough for some hearty multitasking. This is still Chrome OS that means you don't install applications like you did with Mac OS or you do with Windows Exe programs.
You're either going to run Chrome web browser extensions which basically is what Adobe Lightroom on the web is. Or you can install Android apps which is still kind of hit or miss. The performance there isn't always as smooth and as good basically it's running in emulation mode.
And good thing we have a touch screen here because of course Android apps expect you to have that. And using a trackpad and keyboard aren't all that necessarily. Speaking of the keyboard and trackpad we have Google's keyboard. Yes it really is very quiet.
If that was an issue to you or if you imagine a school room full of these so these are little expensive for schools probably and the noise and the clacking. Well you won't have that here. It's backlit and white and the travel on this is very short.
Not like no travel like a MacBook Pro or something but very short. But still it feels very good to type on so I don't have any complaints about it. And the trackpad on it it's the usual Chromebook goodness here. At pixel books tend to have good trackpads and it's pretty large and well it is what it is good.
For networking, we have Wi-Fi dual-band and it's MIMO and Bluetooth 4.2. And the reception on our is even right next to a pretty powerful router. I've seen better. I was a little surprised because obviously Chromebooks really are their most useful when they're connected to the Internet given the fact that you're using web-based programs for the most part.
It's adequate it's not super-duper good. This is not available with LTE so you have to use the mobile hotspot on your phone. Of course it connects to Android phones very easily you can also use that to keep your pixel book long. Ports on this I would have liked to have seen an SD card slot or a micro SD card slot because obviously this was a little more powerful than some of them.
It has a very nice display but if you go with the Full HD display. So for those who maybe want to do some photo editing and that sort of thing well that you're gonna have to deal with mostly cloud based methods of getting content. Which is just about as much fun as doing content transfer on an iPad. Not ideal. It does have two USB seaports and it does support display out.
And one of those will be used by the charger when you need to plug it in and charge it. Of course, you have a headphone jack. You won't have to charge it that often though one of the good things about this is battery life. They claim twelve hours which is up from ten hours from the previous pixel book.
And indeed they're not exaggerating much on average I got 9 to 10 hours just using it for a mix of Chromebook II things Google Docs some photo editing using Lightroom on the web and that sort of thing. A little streaming video who will play all that sort of stuff. So that's pretty good stuff.
You get a 45 wide sort of fast charger it's like ultra-fast. But they say you can get two hours with 20 minutes of charging. Considering how much battery life you have there that means like 20% is going to give you probably two hours. Which is pretty impressive stuff.
Now for those who are thinking of replacing a MacBook Air or some other Windows laptop you're always going to run into the problem of the fact that you don't install full applications on this. If you do need the full Adobe CC suite with all the functionality and full Photoshop and obviously video editing then it's gonna fall short there.
In terms of performance when using web-based programs or even some of the Chrome extension apps that function well like apps for photo editing and content creation performance on this is fairly good. You're not going to see all the features of the desktop program though.
Our full HD models despite is pretty bright. It's not 600 nits level of brightness but it's certainly good enough for indoor use. And outdoor use me. And color gamut is the usual near full srgb in 75% of Adobe RGB. Subjectively speaking it looks really nice. The speakers on this little pixel book are really good.
They have bass they have separation they have great volume. And they surround the keyboard on each side. To little narrow strips make a lot of sound. So versus the old pixel book while you say about $150 you get a bigger screen. It is lower resolution unless you opt for the 4k. But it's a pretty good-looking screen.
I don't think that's gonna stand in your way. Newer cpu also slightly higher resolution webcams 1080p vs. 720p. There is no 512 gig storage option here on like the other pixel book though and that's been on the market which is still going for it to be a little bit more high-end you get the idea.
You get a little bit longer battery life with this. So as a sort of lateral update modernization and just of a traditional pixel but clamshell it does pretty well. That said there's competition. The asou scrum book flip is really popular and that one's around 450 to 550 dollars in that one is it convertible and all that other stuff. HP Lenovo they all have good Chromebooks out there that do cost less money.
They might not be as cool and silent looking because Google does a good job at style. But you'll get certainly equal functionality or for less money. So there it is. The story of the pixel book is always. It's the posh one but not necessarily the most frugal buy. But some of you just want something that looks really good and this is it.
Google Pixelbook Go
Performance -

96%

Price -

93%

Value -

95%