"Alder Lake," Intel's 12th Generation CPU family, features three main members at launch: two high-performance parents (the Core i9-12900K and Core i7-12700K) and a juvenile (the Core i5-12600K). That youngster is a prodigy: Intel's new Intel Core i5 12600KF ($289) desktop CPU may behind the company's initial batch of 12th Gen processors, but it outperforms its predecessors in Intel's line.
The Intel Core i5 12600KF is sandwiched between a string of near-impeccable AMD midrange CPU releases over the last year, but there's no disputing the Core i5-12600KF's capabilities here. It comes close to matching the content-creation results of previous mega-core monsters such as the $989 Intel Core i9-10980XE Extreme Edition and the $499 AMD Ryzen 9 3900X. In certain tests, it even outperforms the 10-core, $449 Core i9-10900K. 
If you need real content production capability from a CPU class that has traditionally been associated with midrange gaming, the Intel Core i5 12600KF is more than capable. Just be prepared to pay a big coin to get yours off the ground, due to the new (and costly) Z690 motherboard platform.
Intel Core i5 12600KF Specifications
The Intel Core i5 12600KF CPU is part of Intel's new 12th Generation Core processors, which feature the Alder Lake architecture.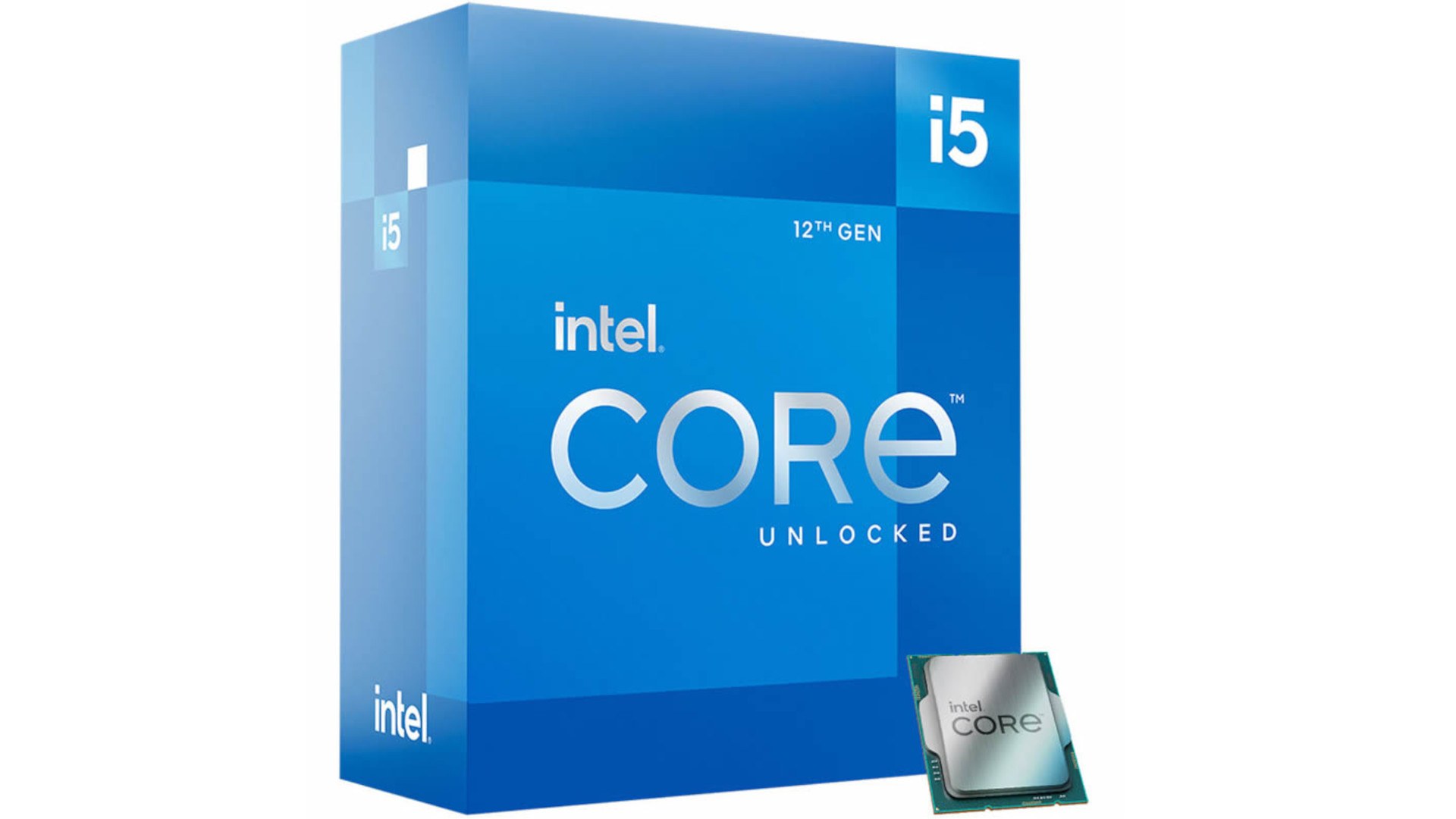 This means it receives many of the same improvements as the i9-12900K, most notably the hybrid architecture, which enables Intel to combine two types of cores into the chip: Performance Cores (P-Core) and Efficient Cores (E-Cores). 
P-Cores are optimized for single-core applications such as gaming. E-Cores, however, are better equipped to manage less demanding background tasks, which enhances multi-threaded performance.
The Intel Core i5 12600KF has 6 P-cores and 4 E-cores, which is two less P-cores than its i9 sister but half the number of E-cores. This quickly demonstrates that this processor prioritizes workloads like gaming above content development, which is not surprising. 
But what makes a hybrid architecture superior than a normal one? It effectively boosts CPU efficiency, with the Intel Thread Director capable of allocating tasks to the most appropriate core. This might prevent minor background processes (such as running video recording software) from adding to the effort of a core that is already overworked from sustaining a high FPS performance for a game.
This new 'hybrid architecture' is stunning, but it's not the only advantage of Alder Lake. It also has a 19% increase in single-core performance over the 11th generation, which will be a significant help to gamers. 
DDR5 RAM is supported, improving the memory performance ceiling substantially. 
Support for these next-generation capabilities guarantees that this Intel CPU is future-proofed for years to come, while also providing backwards compatibility so you don't have to make all of the changes right away if the cost is becoming too expensive.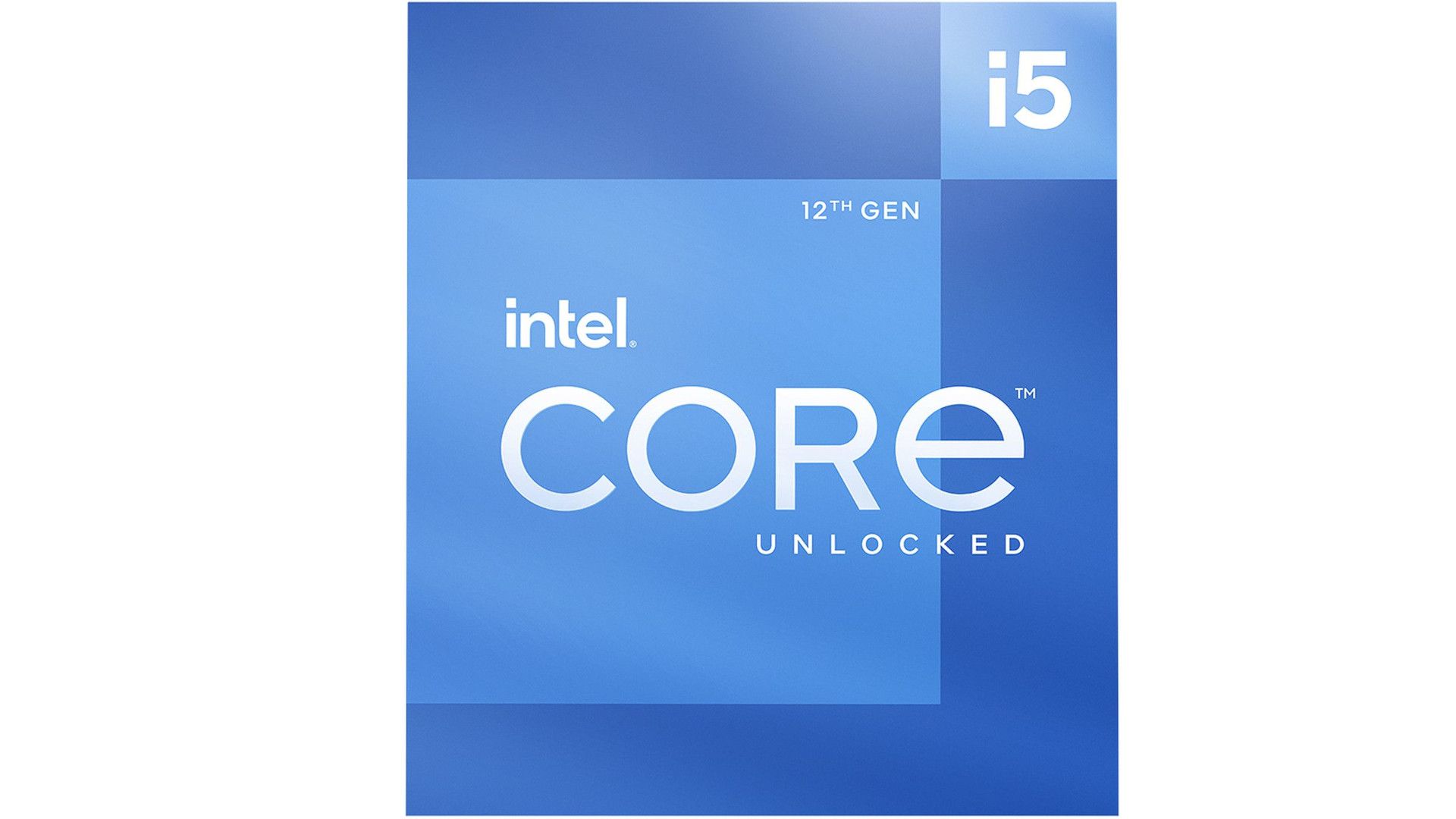 Unfortunately, in order to operate the Intel Core i5 12600KF, you'll need to purchase a new motherboard with a Z690 chipset. This raises the price even further, so when upgrading, you'll have to consider far more than simply the cost of the Intel CPU. The following guide details which motherboards support Alder Lake.
Intel Core i5 12600KF Essential Information
| | |
| --- | --- |
| Product Collection | 12th Generation Intel® Core™ i5 Processors |
| Code Name | Products formerly Alder Lake |
| Vertical Segment | Desktop |
| Processor Number | i5-12600KF |
| Status | Launched |
| Launch Date | Q4'21 |
| Lithography | Intel 7 |
| Recommended Customer Price | $290.00 – $300.00 |
| Use Conditions | PC/Client/Tablet/Workstation |
Intel Core i5 12600KF Specs
| | |
| --- | --- |
| Total Cores | 10 |
| # of Performance-cores | 6 |
| # of Efficient-cores | 4 |
| Total Threads | 16 |
| Max Turbo Frequency | 4.90 GHz |
| Performance-core Max Turbo Frequency | 4.90 GHz |
| Efficient-core Max Turbo Frequency | 3.60 GHz |
| Performance-core Base Frequency | 3.70 GHz |
| Efficient-core Base Frequency | 2.80 GHz |
| Cache | 20 MB Intel® Smart Cache |
| Total L2 Cache | 9.5 MB |
| Processor Base Power | 125 W |
| Maximum Turbo Power | 150 W |
Intel Core i5 12600KF Tests & Performance
I evaluated a number of other CPUs using, whenever feasible, the identical components in order to gauge how well the Intel Core i5 12600KF performed. Of course, when switching between CPUs from various manufacturers and eras, motherboards had to be replaced. 
Since the Z690 motherboard I requested does not support DDR4, I also had to benchmark the Intel Core i5 12600KF with DDR5 RAM. As a result, it's possible that the DDR5 memory upgrade, which I made sure has the same 16GB memory capacity as the DDR4 memory I used with the non-Alder Lake CPUs, contributed to the performance disparities between the 11th and 12th generation processors. 
To assess the processor's performance, I performed a number of benchmark tests, including PCMark 10 and Geekbench 5 for everyday usage and Cinebench R23 for artistic applications.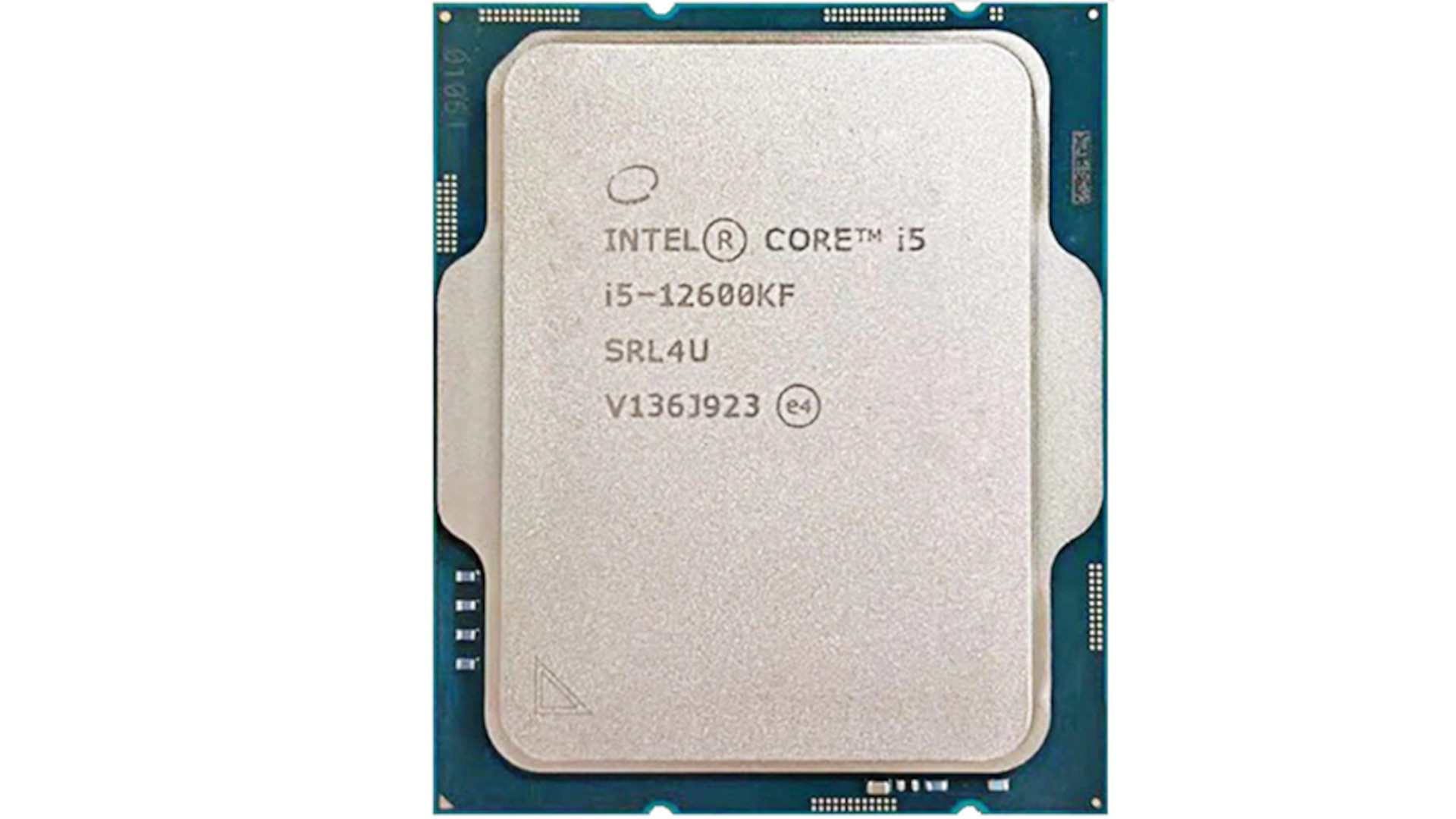 I've also tested the Intel Core i5 12600KF CPU using a variety of in-game benchmarks, making care to max up the graphics settings and utilizing 1080p, 1440p, and 4K resolutions. This is because Intel is promoting the i5-12600KF as a gaming processor. For the findings that follow, keep scrolling down. 
The i9-12900K is hailed by Intel as the "world's best gaming processor," however after reviewing the benchmark results, I think the i5-12600K is the superior value choice for the majority of gamers. 
The i5 CPU frequently produced frame rate results that were similar to those of its more potent i9 sister, with the greatest gap being only 10 frames per second in the Dirt Rally 1080p test, where it still managed to achieve an astounding 220 frames per second when paired with Nvidia's RTX 3060 Ti. 
However, Intel has identified a handful of titles that may have Alder Lake compatibility issues at launch. Although Intel believes that a future patch would fix this problem, it's still something to keep an eye on. 
The i9 performs noticeably better than the i5 in multi-core performance, as seen by the much better scores for the Geekbench 5 and Cinebench R23 multi-threaded tests. Since the Intel Core i5 12600KF scored higher than both the Intel Core i9-11900K and AMD Ryzen 7 5800X, it is clear that the i9 is probably the superior option for creating content, though. 
Intel Core i5 12600KF Conclusion
With gaming performance comparable to that of the i9 and multi-core performance that can rival more expensive Ryzen CPUs, the Intel Core i5 12600KF provides exceptional value. Additionally, DDR5 and PCIe support boosts the whole system's performance ceiling and ensures that it is future-proof for many years to come.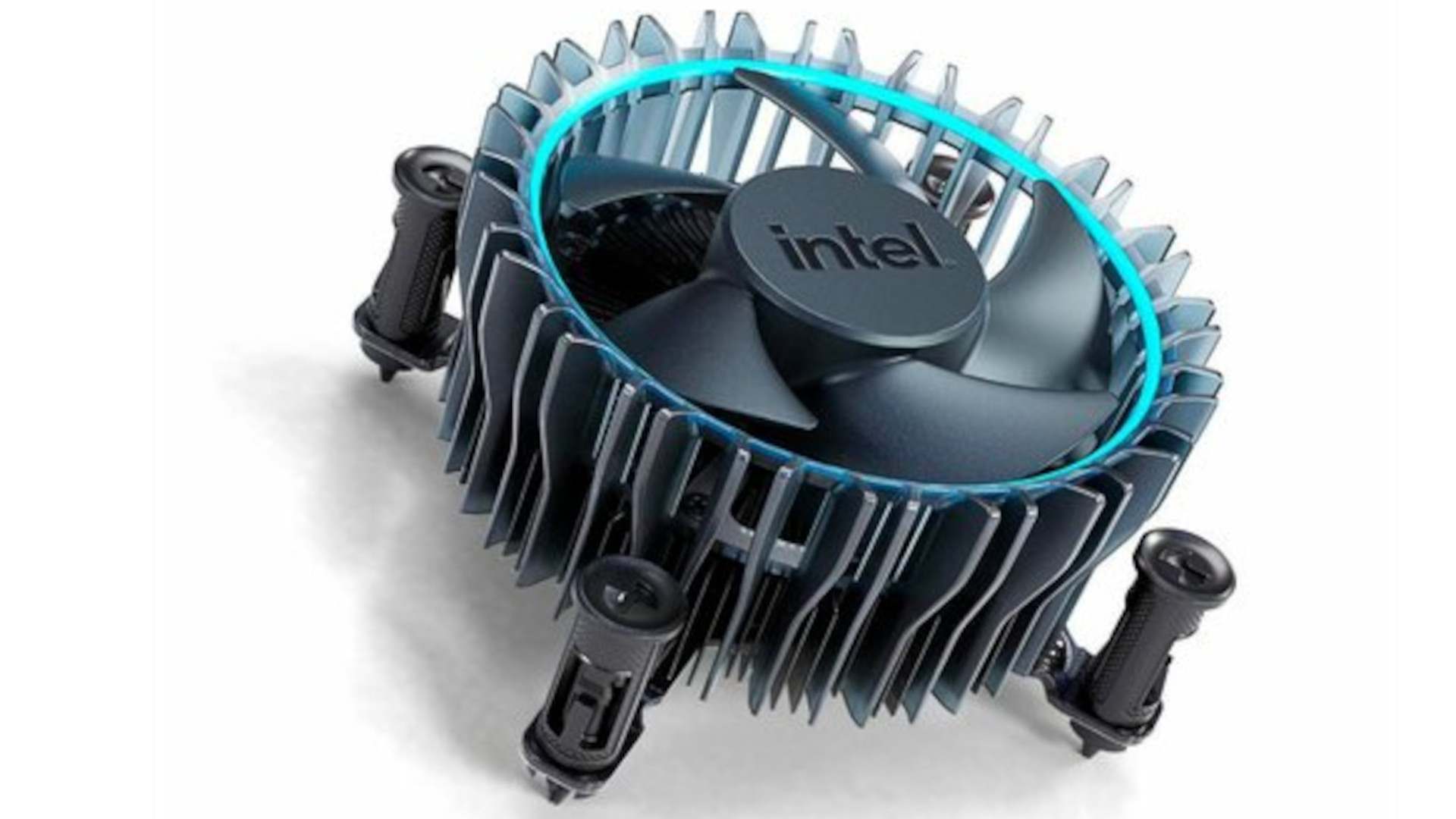 The i9 may persuade those looking for a high-end content production CPU, however gamers may find a new GPU to be a more cost-effective update due to their requirement to upgrade to a Z690 motherboard. However, the Intel Core i5 12600KF continues to rank among our top recommended desktop processors available right now.
Intel Core i5 12600KF
Performance -

96%

Price -

96%

Value -

96%