The new Intel Core i7 12700F from Intel exhibits similar performance gains over its predecessors from the previous generation of Alder Lake processors. This Core i7-12700K CPU is effectively a locked variant, yet it performs virtually as well as the fully unlocked component. The Intel Core i7 12700F is without a doubt one of the greatest solutions available at the moment for high-end gaming setups at a price of $350.
It is simple to combine it with, let's say, a high-quality B660 motherboard, and you can purchase the entire package for under $500. That costs less than what you would pay for a single Ryzen 9 or comparable processor. If you are not interested in overclocking, I strongly advise choosing the Intel Core i7 12700F above the 12600K or even the 12700K. It will be able to equal the overall performance of even the Core i9-12900K in many applications when used in conjunction with a powerful CPU cooler, as I did.
The Alder Lake family of new desktop components, including the Intel Core i7 12700F, went on sale earlier this year. At $350, the Intel Core i7-12700 is slightly more expensive than the unlocked Core i5-12600K CPU. The Core i7 12700F model of the CPU, which is practically the same as the 12700 but lacks an integrated GPU, is what we advise purchasing if you want to use a discrete GPU. Right now, both processor variations are easily accessible on the market. If you wish to overclock your CPU to acquire extra performance, you may also buy the Core i7-12700K.
Intel Core i7 12700F Specs
Launched in January 2022, the Intel Core i7-12700F is a desktop processor with 12 cores. It is a member of the Core i7 family and has a Socket 1700 processor with the Alder Lake-S architecture. The number of cores has virtually doubled to 20 threads thanks to Intel Hyper-Threading. The Core i7-12700F features 25MB of L3 cache and runs at 3.3 GHz by default, but depending on the workload, it can accelerate to 4.9 GHz. The Core i7-12700F is being produced by Intel using a 10 nm manufacturing process; the number of transistors is unknown. The multiplier on Core i7-12700F is locked, which restricts overclocking.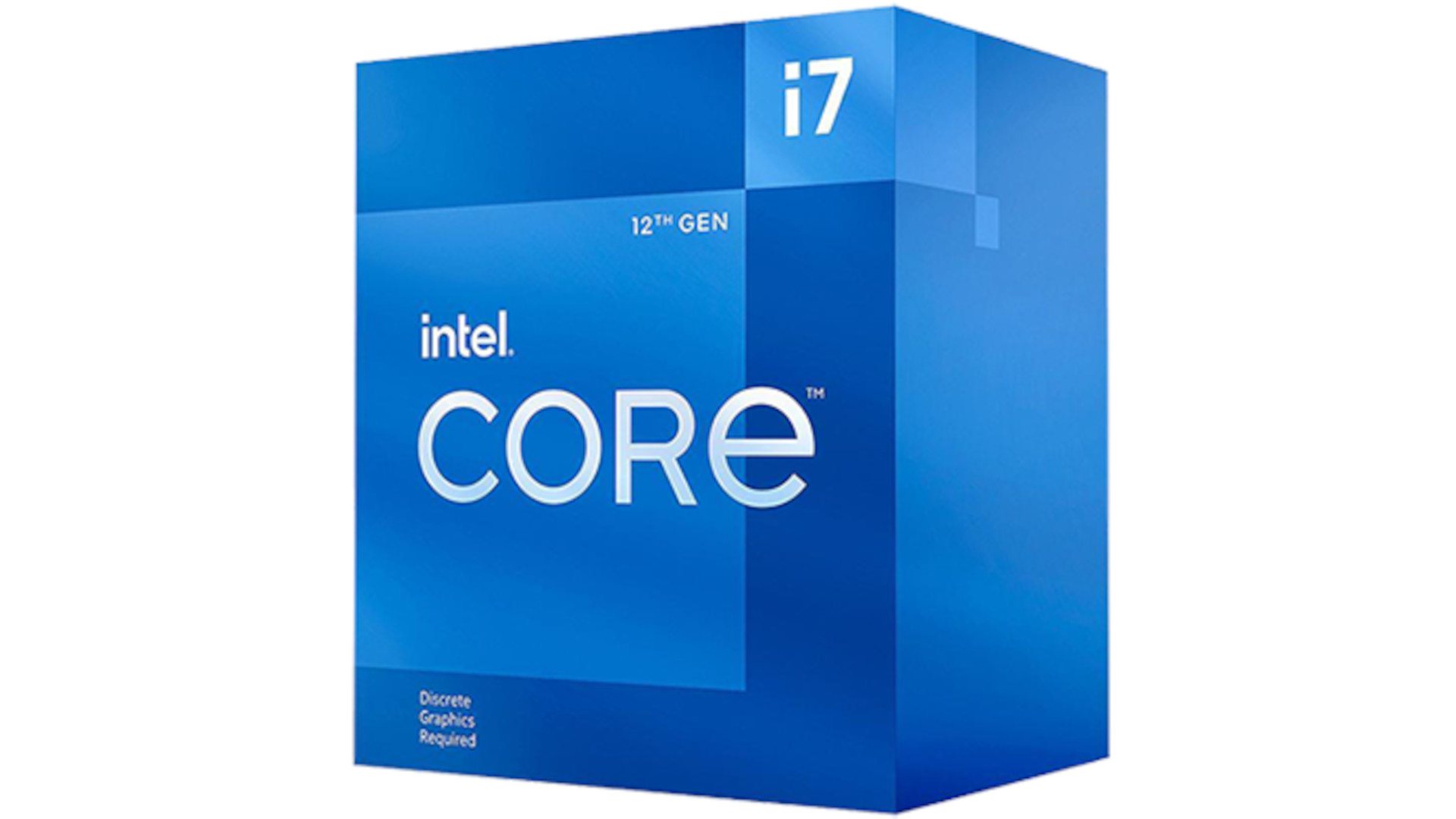 The Core i7-12700F consumes standard power levels for a contemporary PC with a TDP of 65 W. Dual-channel support for DDR4 and DDR5 memory is provided by Intel's processor. Using a PCI-Express Gen 5 connection, the Core i7-12700F communicates with other parts of the computer. This processor lacks integrated graphics, thus you will need a separate graphics card.
The Core i7-12700F supports hardware virtualization, which significantly boosts virtual machine performance. Additionally, IOMMU virtualization (PCI passthrough) is allowed, enabling direct host hardware usage by guest virtual machines. This processor can run programs that make use of Advanced Vector Extensions (AVX), which improves performance for applications that require lots of calculations. Along with AVX, Intel also supports the more recent AVX2 standard, but not AVX-512.
Intel Core i7 12700F specifications
| | |
| --- | --- |
| Total Cores` | 12 |
| # of Performance-cores | 8 |
| # of Efficient-cores | 4 |
| Total Threads | 20 |
| Max Turbo Frequency | 4.90 GHz |
| Intel® Turbo Boost Max Technology 3.0 Frequency | 4.90 GHz |
| Performance-core Max Turbo Frequency | 4.80 GHz |
| Efficient-core Max Turbo Frequency | 3.60 GHz |
| Performance-core Base Frequency | 2.10 GHz |
| Efficient-core Base Frequency | 1.60 GHz |
| Cache | 25 MB Intel® Smart Cache |
| Total L2 Cache | 12 MB |
| Processor Base Power | 65 W |
| Maximum Turbo Power | 180 W |
Essential information
| | |
| --- | --- |
| Product Collection | 12th Generation Intel® Core™ i7 Processors  |
| Code Name | Products formerly Alder Lake |
| Vertical Segment | Desktop |
| Processor Number | i7-12700F |
| Status | Launched |
| Launch Date | Q1'22 |
| Lithography | Intel 7 |
| Use Conditions | PC/Client/Tablet |
| Recommended Customer Price | $345.00 – $355.00 |
Memory specs
| | |
| --- | --- |
| Max Memory Size (dependent on memory type) | 128 GB |
| Memory Types | Up to DDR5 4800 MT/sUp to DDR4 3200 MT/s |
| Max # of Memory Channels | 2 |
| Max Memory Bandwidth | 76.8 GB/s |
Intel Core i7 12700F performance & gaming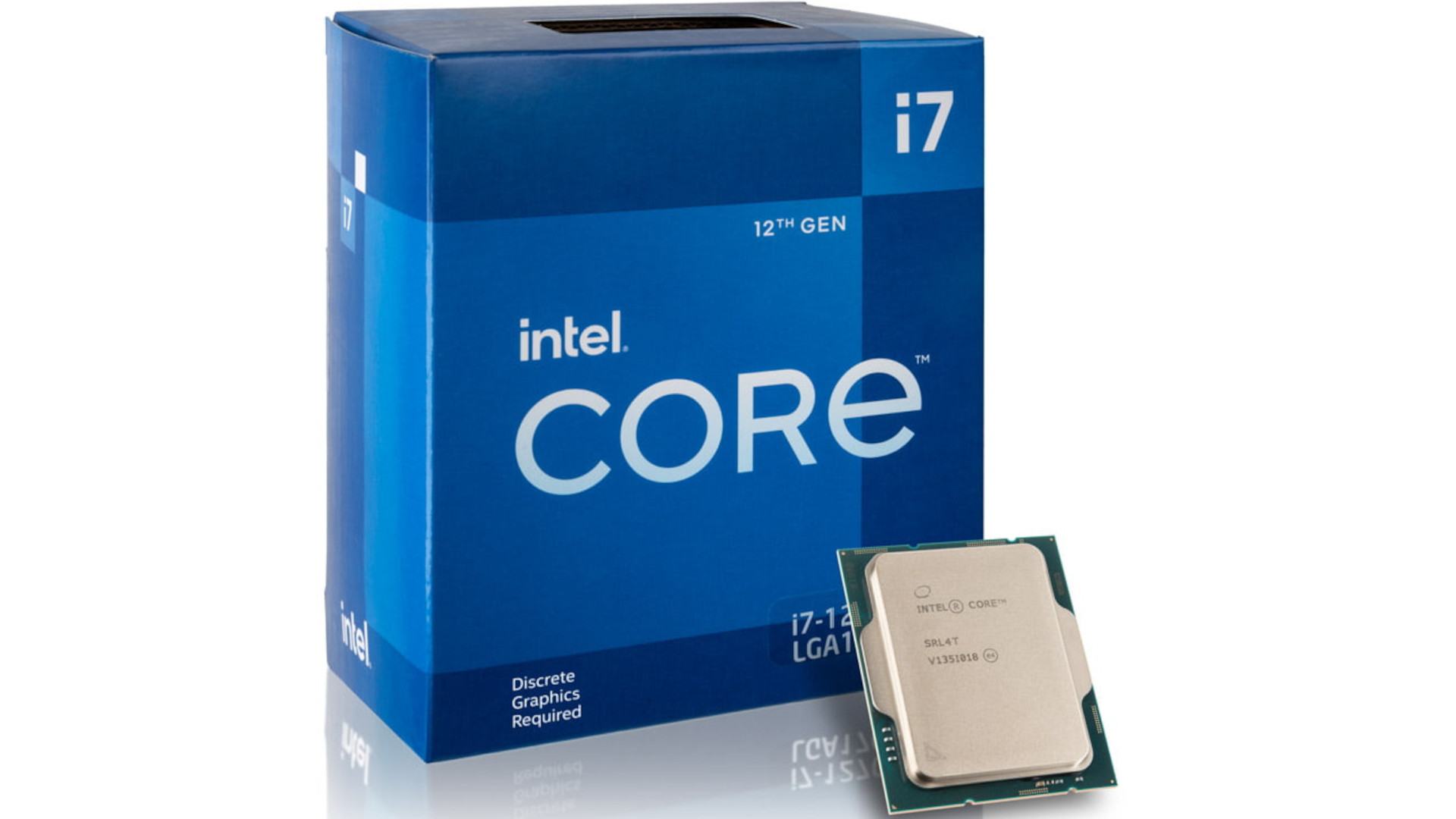 Let's start with the Cinebench R23 test, where you can see that the Intel Core i7 12700F outperforms the Core i5-12600K in the multi-core test. That's not really a surprise, though, given that the 12700 will have more cores and associated threads to handle the heavy load. What's more impressive about the Core i7-performance, 12700's though, is how closely it matches the Core i9-12900 overall K's performance, particularly in the single-core test.
At stock settings, the Intel Core i7 12700F runs a little bit hotter than the Core i5-12600K.Nevertheless, it is still within acceptable bounds, and cooling this chip is not particularly challenging. Even under extreme load, my test sample with a 360mm AIO didn't even reach the 80-degree threshold, so it is reasonable to assume that the accompanying Laminar cooler will work as intended. If/when I am able to obtain the included stock cooler, I'll try to revisit this review and add some performance data to give you a more accurate picture. However, the processor's overall performance ought to stay largely the same.
The Ryzen 7 5800X and 5700G are the closest AMD competitors to this CPU, however as you can see from the benchmarks, this 12 core Intel chip is significantly superior in terms of productivity and gameplay. Even though platform costs are still somewhat high, they are nevertheless worthwhile due to new features like support for DDR5 RAM. Nevertheless, here we still achieve acceptable performance using DDR4 RAM.
Final thoughts on Intel Core i7 12700F
When compared to completely unlocked components like the Core i5-12600K and even the Core i7-12900K, the Core i7-12700 is showing a lot of promise. The Core i7-12700 offers higher multi-core performance and does so while operating at default settings and requiring significantly less power. Yes, the 12600K is also available for a little less money. Given that this was just marginally slower on average than the Core i9-12900K CPU, it will be fascinating to see how it compares to the non-K Core i9-12900.
The Intel Core i7 12700F could be the next fan favorite processor because it uses less power while still providing excellent performance, as you can see from the benchmarks and tests.
Although we tested with a B660 motherboard and DDR4 RAM because this is the most common combination, you can obtain even better performance with a superior Z690 motherboard and DDR5 RAM.
It is crucial to strike the perfect mix between performance and efficiency, and Intel has done so with the Intel Core i7 12700F CPU.
Coming in at a nice Rs. 30k price, it is unquestionably highly recommended for productivity enthusiasts and gamers who require a 12 core chip that uses less power and also has an iGPU.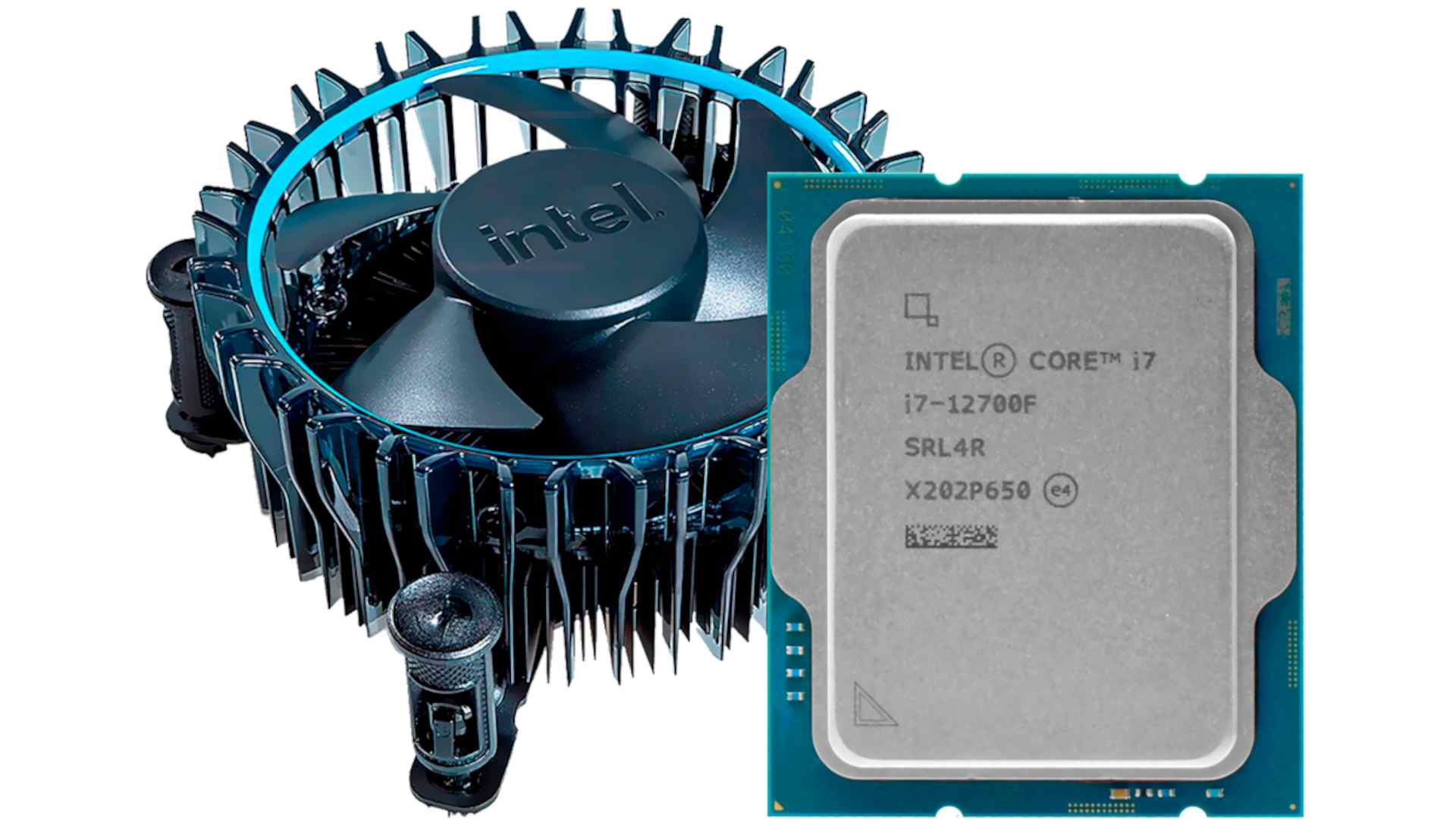 Intel Core i7 12700F
Performance -

96%

Price -

96%

Value -

96%