In this article, I give you my Lenovo ThinkPad X280 review with specs included. I already reviewed many Lenovo X200 series laptops from X200 all the way to X270, which is the previous generation model. Feel free to search this website for a review of a model that you want to see.
The model I got for this review is a redesigned Lenovo ThinkPad X280 from 2017. The previous models had a little outdated design but this one is very modern.
This is a 12,5-inch business ThinkPad that is more portable and durable than most laptops that are available on the market. However, it's changed a lot with this generation. Now, it's sort of like a ThinkPad X1 Carbon small addition. It is a little bit cheaper too but without some of the halo options like the HDR display.
So, depending on how you feel about this, this is either awesome because it got a thinner and sleeker look, it's a little bit lighter, or it's going to be not so awesome to you because of some other things.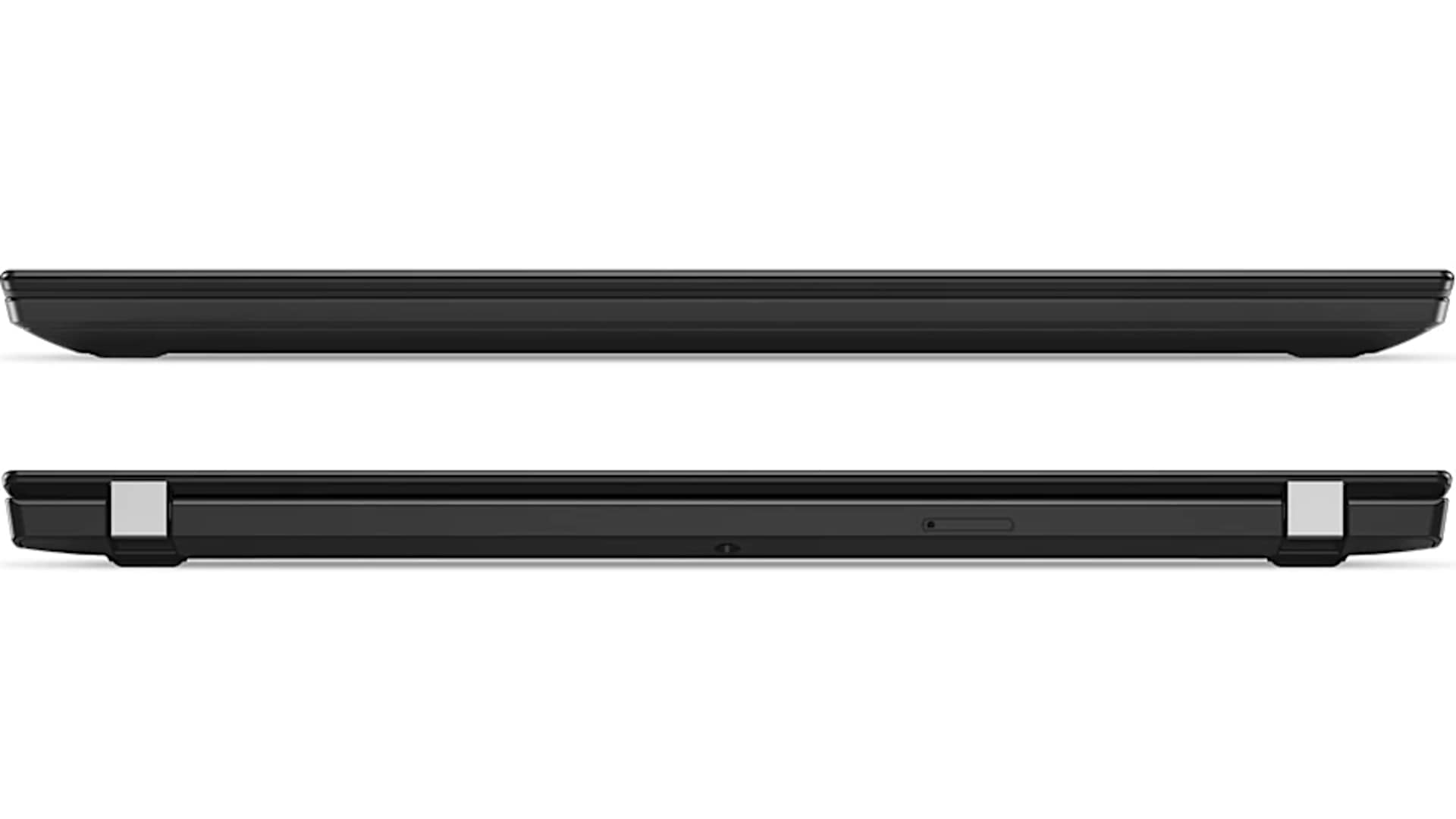 For example, the boxy design is gone as well as the bridge battery system where it had an internal front battery sealed inside and a larger removable battery to really increase endurance. They also got rid of the hard drive bay. Those of us who want lots of cheap big capacity storage might be sad about that. There are some other things that have changed inside. It became more modern but in some ways, it became less of a ThinkPad X.
So we have the X 280 on top of the x1 carbon latest generation. And you can see how similar they look right. It's pretty impressive stuff there the DNA has obviously changed a whole lot. Really it's like honey who Shrunk the x1 carbon.
So if you always like the x1 carbon but you wanted the smaller footprint you wanted a little bit lower price tag well this is your happy moment right now. At 2.8 seven pounds which is 1.3 kilograms and 17.8 millimeters it's pretty thin in light.
There are laptops out there they're gonna be even thinner and even lighter but the X 200 series typically has not gone to be the apex of it. That's what the carbon is for and they want to keep the X 280 a little bit more affordable. It's several millimeters thinner than its predecessor.
Like I said gone is the boxy design. So now it's pretty much your standard ultra mode. Okay you've got your u series ultra books 15 watt KB link our eighth generation CPU core i5 core i7 including B pro supported. You've got RAM soldered on board. There is no RAM slot there's a single MDOT – SSD Bay.
There is no hard drive Bay anymore. And Ethernet supported via that funky little dongle adapter that lenovo offers sold separately. For several of their laptops. So the Ethernet chip is actually built into the laptop it's just that the interface isn't there. You need the little dongle adapter so you can plug in your rj45.
There are a couple of good things though. You've got Thunderbolt 3 here that also does USB see genuine and Gen 2 both. It's a single port and the charger plugs into it. So that means if you want to charge and use a peripheral you want to look at using a dock or one of those multifunction adapters that has several different ports and supports pass-through charging on it.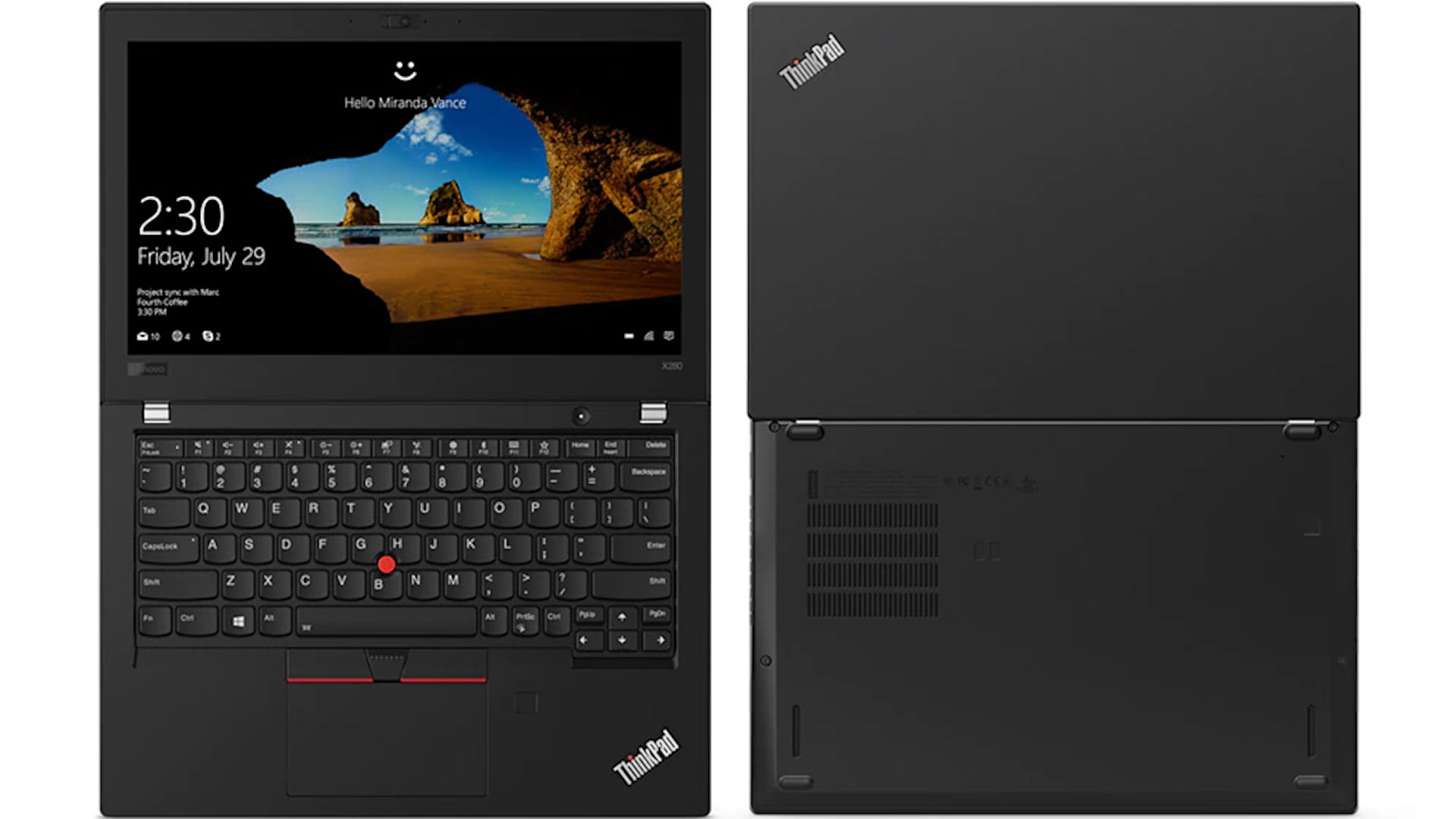 There's no more Bridge batteries system. Like I said so. It used to be in the front there was a small nominally sealed inside battery which means you have to unscrew and take it apart to get to that battery. And a removable battery at the rear.
And you can get in a couple of different sizes and that's what made the X 2 series and also the t-series really pretty cool. Because you could have really long battery life you could swap in batteries in the field which has become increasingly rare among ultrabooks. That's gone.
Now we just have a single battery that is sealed inside. Which means you have to unscrew the bottom cover if you want to get to it to service it. But there's no swap a little battery. That battery is a 48 watt hours 6 cell battery. Which is is it ok capacity.
It's not well superduper huge like some actually push up to 60 watt hour but it's not super small either. And battery life even though lenovo claims up to 15 hours. I mean you'd have to set the brightness to 5% and be doing almost nothing with it which is how most laptop manufacturers roll when they make these claims.
In real life for a light Productivity use and streaming video we're talking about 8 and a half to 10 hours of battery life. So it's still pretty decent it's not gonna be as versatile as something with a removable battery but that's that is livable.
It starts around eleven hundred eighty dollars in the United States and that gets you a core i5 eight gigs of DDR four twenty four hundred megahertz Ram. So it's faster and that's standard against solder and on board. And 128 gig SATA 3 interface m2 SSD.
You can get it with pcie nvme ssds. You can upgrade. You know as with lenovo you can either buy a couple of different pre-built configurations or built to order. So yes it does support that. In fact we have the very fast new samsung PM 9 8 1 SS you know really fantastic speeds.
Our core i5 where they gigs a ram and that 512 gig pcie nvme SSD and a full HD display is around fifteen hundred and sixty bucks. So this isn't cheap but it is a lot more affordable than something like the x1 carbon. If you want to max it out you can hit twenty two hundred eighty dollars at current prices on Lenovo site.
I guess you're a core i7 16 gigs around which is a max that they'll ship it with and a one terabyte SSD and the full HD display. So when we're talking about the displays you still have two options here. There's always that oh my god the IT department hated me and they have to save money for HD display.
Not full HD that's you know it's 1366 by 768 resolution is a TN panel it's not gonna be super duper lovely. It is math anti-glare just like our full HD display doesn't support touch. And then there's the upgrade not too expensive to our IPS display full HD 1920 by 1080.
Again it has an anti glare or matte just finish on it which is really nice and pretty rare with the touch screen and this does have a touch screen. I would recommend that unless you know your IT department is bulk buying and they're just trying to save some money. It's a pretty nice display.
You know it used to be lenovo's business laptop displays were new but this one for you know one that's not considered that super duper expensive upgrade or anything like that has some pretty good metrics. You can see it on the screen.
And it's certainly very bright and you're not gonna worry about glare and the color gamut on it is quite good. Obviously big who's selling point for a tech enthusiast as the fact as a Thunderbolt 3 port and that is four-lane. So that's good news there.
The bad news like I said is you guys have to share it with charging duties but hey that's not you man. You've got two USB type 8 ports you've got HDMI 1.4 of course a headphone jack and now a micro SD card slot instead of a full size. LTE 4G is actual though.
I haven't seen any configurations on Lenovo's website that actually offer it. There is a half-height MDOT tube a for that and the antennas are already in place and there is a nano SIM card slot for that. But like I said I haven't seen a way to actually buy that.
Maybe you can buy to Lenovo card drop it in yourself if you need that feature. Intel 82 65 AC the usual standard Wi-Fi going on the usual backlit keyboard. The usual excellent Lenovo keyboard with using key travel excellent damping smile shape keys. It's just a wonderful keyboard if you'd like to type.
The footprint might be a little small it's a 12-9 half inch laptop though so there's not as much room to spread it out across you know side-to-side Bell I find it eminently usable. As usual you've got the nav point pointer onboard as well for those of you like that little red or a statistic pointer and the usual Lenovo trackpad with their customizable settings there.
It's a perfectly serviceable trackpad and about decent sides concerning the small footprint of the laptop overall. A frequent print reader is a lot optional on this. It'll cost you a whopping 11 dollars. There is a Windows hello ir camera option. There's also the new Lenovo think shutter option for the 720p webcam.
You can't get that and the windows solo camera because well duh they don't want you to slide shut the shutter and then suddenly your windows hello it doesn't work because you've just covered up the camera fella you know. Sometimes think pants have great speakers sometimes they don't.
This has Dolby audio and stereo speakers it is surprisingly relatively loud and full. It sounds better than the x1 carbon in the x1 yoga go figure. So in terms of volume in terms of fullness it's nice it's pleasing. And happily the fan won't be drowning out the audio either.
If you really push this hard of course you will hear the fan. That's it's impossible not to. But it's not loud it's not annoying it's pretty quiet. Most of the time you would hear you know there are something pads and some yoga's even that the fan seems to come on and off inexplicably.
This one does not. It's pretty much it makes sense. It's not on audibly unless you push it to do something and then you'll hear it some. Surface temperatures have actually gone down the spite the fact that we have twice the performance and twice the core is in here.
For core Intel can't be like our cpus. We had the Core i5 so the benchmarks that you see on screen or for the core i5 model with a fast SSD inside. The the thing to note here is that they're doing something that Dell we did with the XPS 13 9370. They're doing TDP up.
Means that they give it some extra voltage so it can perform well faster. So this one limits on cpus is how much voltage do they have available how much power. The other constraint is thermals. And they've done a very good job here.
You can see in our PC mary-kate benchmark graph where it actually matched the clocks but you can see it is pegged at turbo boost. So we don't usually see at ultrabooks. We see lan spiking up and down possess a dropout of full speed you go back up drop Oh backup.
And the court temperatures actually were pretty good at the highest point they were around 82 centigrade out of 100 as maximum allowable. So just like we saw the excellent carbon they're getting some really good performance out of these ultrabooks.
I mean there's still ultrabooks they're still 15 Mont use cpus they're not thinkpad p-series workstations with 45 watt quad cores but it's good stuff. So take off the bottom cover it well just about couldn't be easier. There are phillips head screws hardly any of them.
You can see they're visible here then you just pry off from here pops off. There's no overly aggressive clips and voila. There is our battery right there should you ever need to service it down the road. Stereo speakers which are actually a pretty ample size no wonder they sound pretty decent.
We have our m2 SSD right here. We have our Wi-Fi card right here and this is the Bay where the LTE card would go if it actually had one if it became available. So that's the Lenovo thinkpad x2 80. Again like I said at the beginning it really depends on what you were looking from from the x-series.
If you just wanted a smaller more portable version of the x1 carbon a little bit cheaper you didn't need the fancy things like the HDR display option then you're probably thrilled about this. But if you're one of those people who actually like having a RAM slot or removable or upgradable hard drive or a large capacity story to built-in Ethernet jack and several required dongle in that bridge battery system then you're probably going.
So that's up to you as to which kind of buyer you are. Really it is one of the most durable and compact taking anywhere kind of laptop still. And there are some good things that are happening the display has gotten better the cpus or twice as fast as they were before it's. You know that Intel a generation thing going on there fast pcie nvme SSD options. There's still a lot to like here depending on what you need.
Lenovo ThinkPad X280
Performance -

95%

Price -

93%

Value -

94%