Despite a few subpar launches this year, including the LG 32MP60G-B, the LG maker still makes several excellent models. Notably, LG's new models for 2021—including the LG 24QP500-B, one of the company's most successful launches to date—have surpassed expectations.
The LG 31.5-Inch 4K UHD LED 32UL750-W Monitor, which isn't really new but is nonetheless rather popular right now, is the subject of our review today. Without further ado, let's examine the LG 31.5-Inch 4K UHD LED 32UL750-W Monitor review, including its advantages and disadvantages, to see whether it is still a good choice.
LG 31.5-Inch 4K UHD LED 32UL750-W Monitor Design
I was instantly reminded of the LG 27UL650-W by this monitor's three-color finish and half-circular stand. 
The monitor's size, which is a 32-inch display with measurements of 28.7 x 9.1 x 23.7 inches, is the first factor. The second major distinction is the absence of borderless bezels, which is probably related to the monitor's release year, which was around early 2019.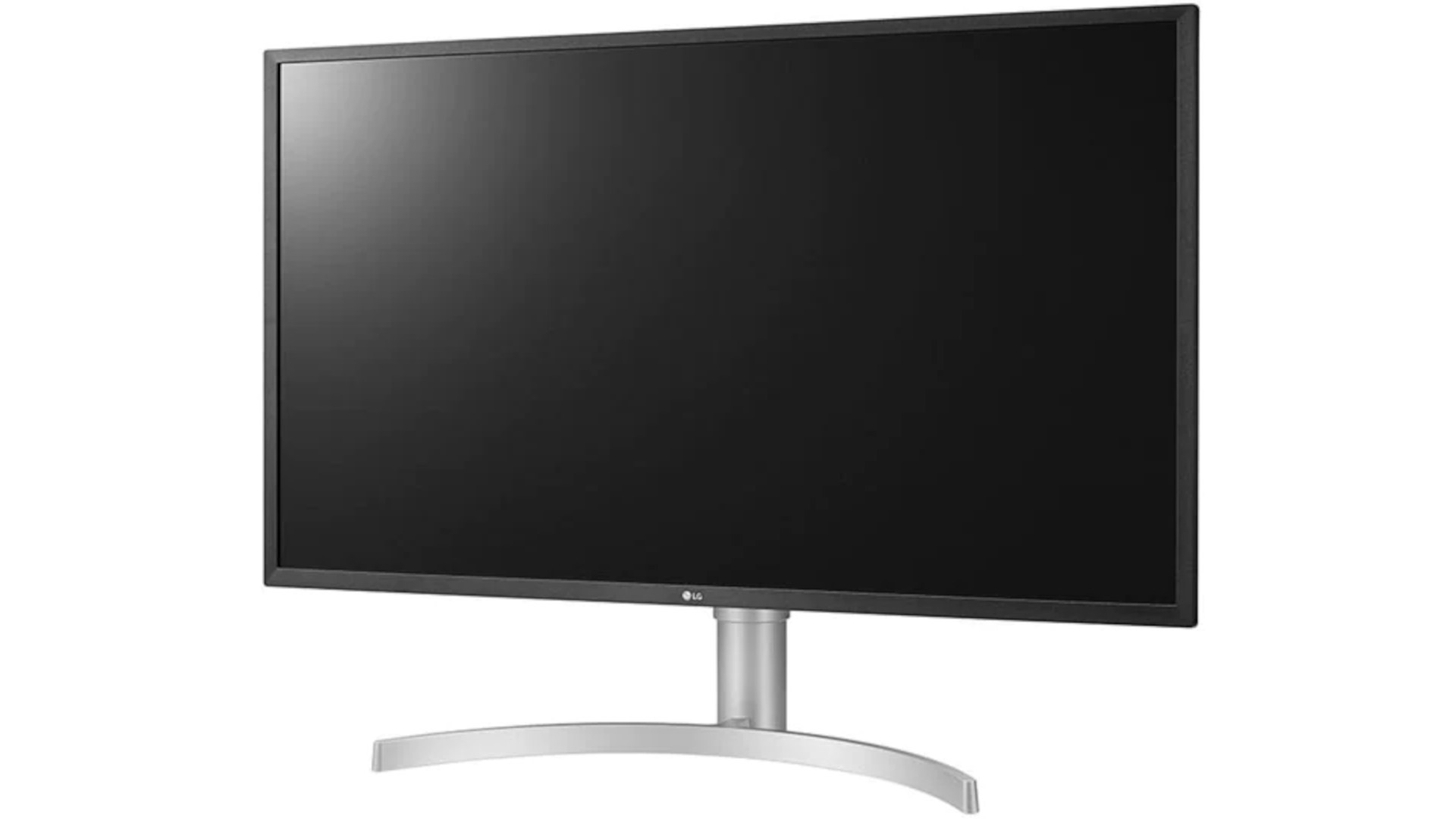 However, in my opinion, a panel's absence of borderless bezels puts it in the category of outdated designs and lessens the overall aesthetics of the display. However, whether or not you care about it ultimately depends on you.
Aside from that, it's important to mention that this monitor is rather thin for its size. On the back, you can see the VESA support, which enables you to mount this monitor on a wall, and the light gray finished stand with support for height and tilt adjustment.
Additionally, this display has two 5W speakers that produce excellent mid- and high-range sound quality.
Continuing on the rear, this monitor has 2x HDMI, 1x USB-C, 1x Headphone Out, 1x Display Port, and 2x USB 3.0 ports. Aside from that, this display supports AMD RADEON FreeSync® technology, which is an advantage for individuals who wish to use this monitor for gaming.
Finally, the genuine brightness and magnificence of LG 31.5-Inch 4K UHD LED 32UL750-W Monitor may be discovered in its features. To begin with, we have the VA panel, which is the middle and most balanced of the three (TN, VA, IPS).
Although it lacks the color accuracy of an IPS panel, it does have advantages such as enhanced contrast. This panel's overall contrast is 3000:1, which is significantly greater than the 1000:1 typical for IPS panels.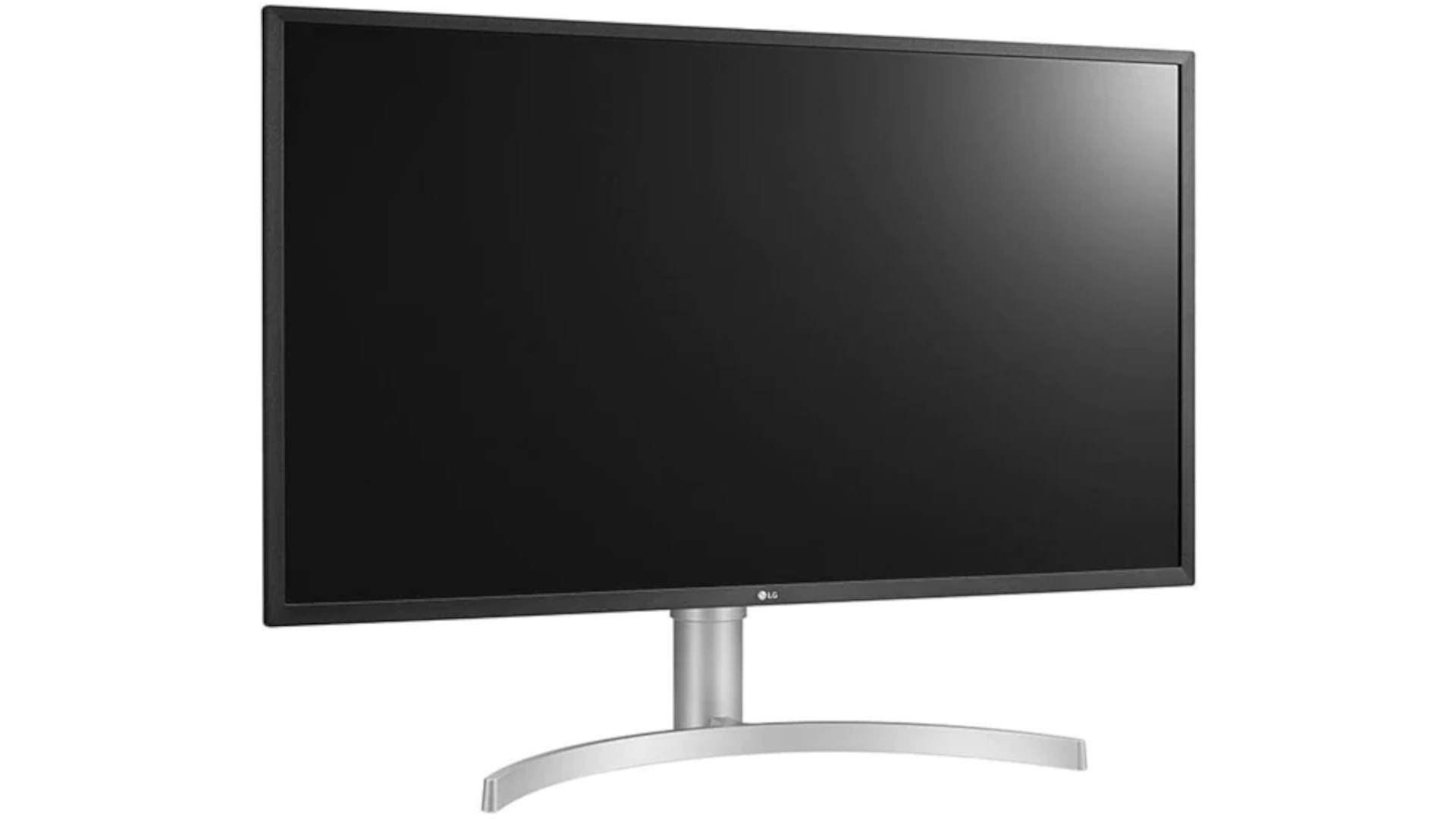 LG 31.5-Inch 4K UHD LED 32UL750-W Monitor Image Quality
The LG 31.5-Inch 4K UHD LED 32UL750-W Monitor provides deep and vivid blacks for an immersive viewing experience, even in gloomy surroundings, thanks to its VA (Vertical Alignment) panel with a high 3,000:1 static contrast ratio.
In fact, in compared to IPS and TN panel displays, which typically have a contrast ratio of 1,000:1, the blacks are grey!
Furthermore, the monitor boasts a broad color gamut of 95% DCI-P3 (equal to 125% sRGB), resulting in bright and lifelike colors. Colors may seem somewhat oversaturated for standard sRGB content as a result of this, however you may limit the color output to 100% sRGB using the Rec709 picture mode if you want more realistic colors.
Of course, IPS panel monitors offer higher color accuracy since their colors are more constant throughout the screen, but the LG 31.5-Inch 4K UHD LED 32UL750-W Monitor display will suffice for basic content production.
In fact, when compared to IPS models, its greater contrast ratio, wide color gamut, and lack of IPS glow make watching movies and videos more pleasurable.
Other panel characteristics include 10-bit color depth support for 1.07 billion colors, a respectable 300-nit peak brightness (more than enough under moderate lighting circumstances), and 178° viewing angles.
There are also tiny contrast shifts when viewing the screen from skewed angles, although these are only evident at extreme angles.
Even on 32-inch panels, 4K resolution gives sharp details and text, as well as lots of screen space.
You can use no scaling at all for maximal screen real estate, or use 125% – 150% scaling for larger and clearer details but less screen area.
It should be noted that 4K UHD is quite demanding on GPUs, so if you intend to do some PC gaming, be sure your graphics card can handle it. Instead, you might want to consider acquiring a 1440p 144Hz gaming monitor.
Finally, HDR is supported by the LG 31.5-Inch 4K UHD LED 32UL750-W Monitor (High Dynamic Range). Despite having just entry-level HDR capability and no VESA certification, it provides an acceptable HDR image quality because to its wide color gamut and strong contrast ratio.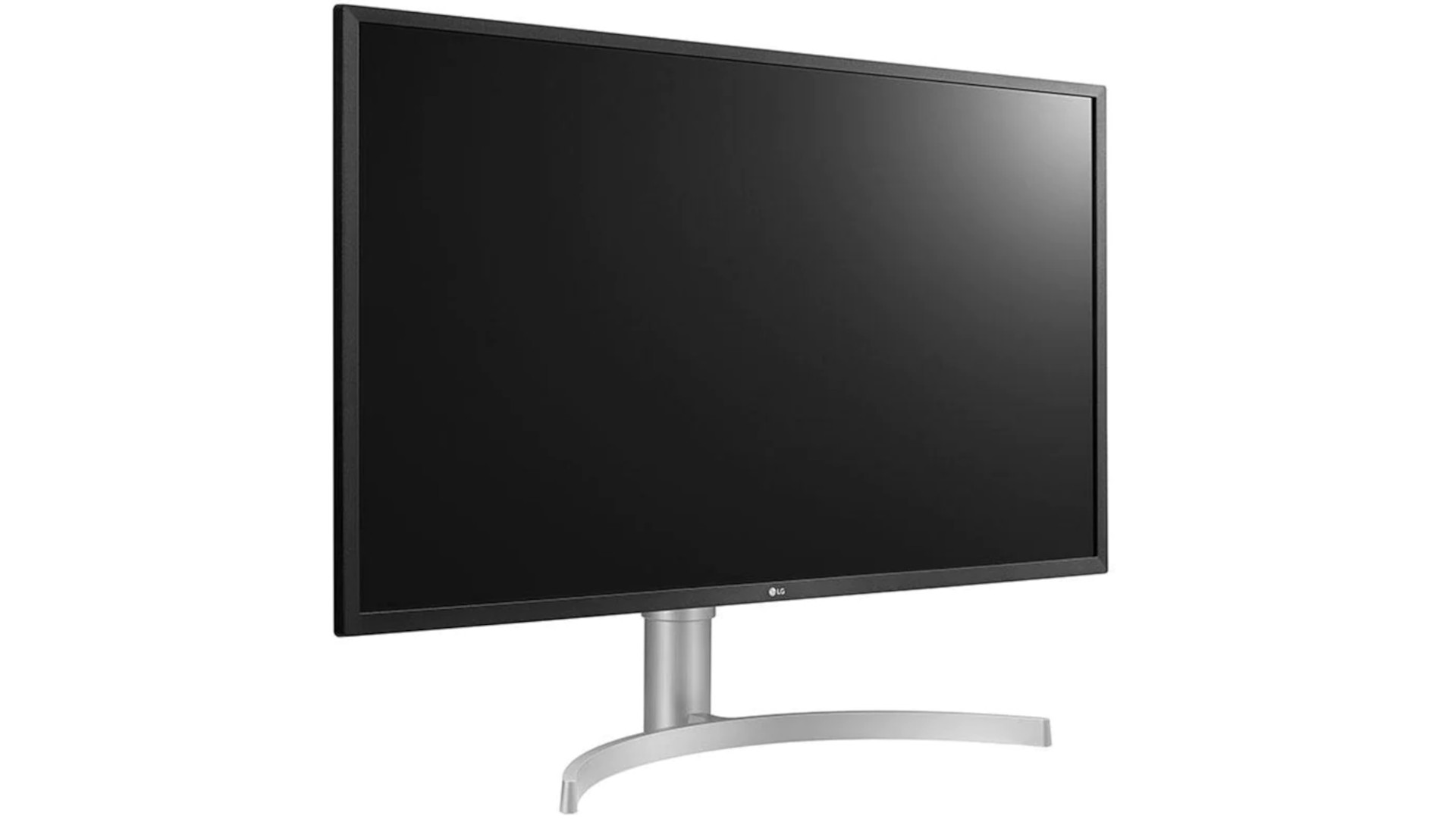 Naturally, the HDR picture isn't as brilliant as that of real HDR displays or DisplayHDR 600 monitors, which offer a significantly higher 600-nit peak brightness and local dimming, but it's still extremely nice, especially given the monitor's low price.
LG 31.5-Inch 4K UHD LED 32UL750-W Monitor Power Specifications
| | |
| --- | --- |
| DC Off: | Less than 0.3W |
| Type  | Adapter |
| Input | 100~240V, 50/60Hz |
| Power Save/Sleep Mode (Max.): | Less than 0.5W |
| Normal On | 70W |
| Power Consumption (Max.) | 180W |
LG 31.5-Inch 4K UHD LED 32UL750-W Monitor DIMENSIONS/WEIGHTS
| | |
| --- | --- |
| Shipping Weight | 24.5lbs |
| With Stand (WxHxD) | 28.7″ x 23.7″ x 9.1″ (Up)/28.7″ x 19.4″ x 9.1″ (Down) |
| Without Stand (WxHxD) | 28.7″ x 16.7″ x 1.96″ |
| Shipping Dimensions (WxHxD) | 32.5″ x 19.96″ x 8.9″ |
| With Stand Weight  | 16.1lbs |
| Without Stand Weight | 12.4lbs |
LG 31.5-Inch 4K UHD LED 32UL750-W Monitor Conclusion
The LG 31.5-Inch 4K UHD LED 32UL750-W Monitor is one of the most reasonably priced high-end professional monitors available today. Its characteristics, in conjunction with the HDR 600, make it an ideal choice for media professionals.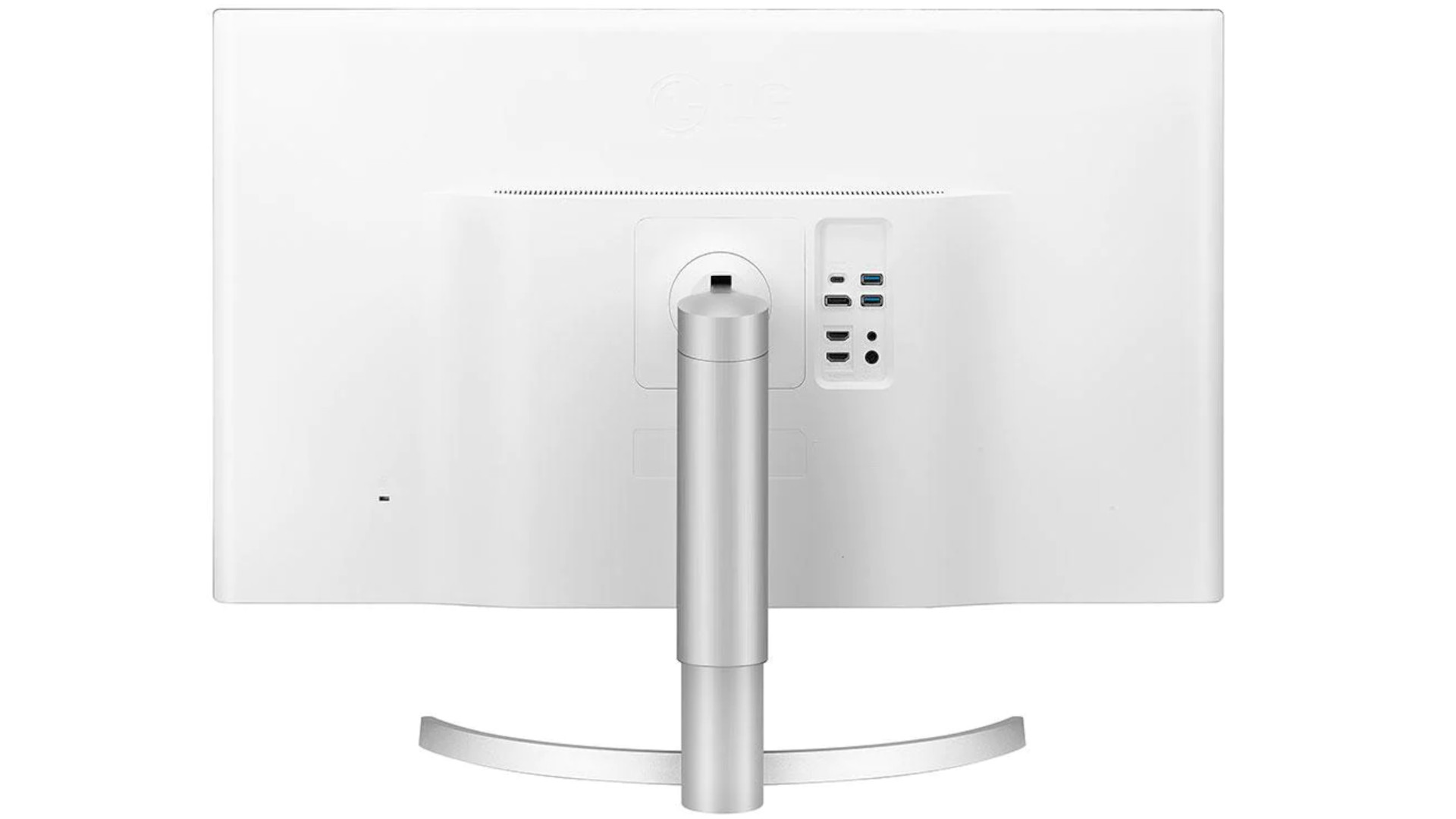 The LG 31.5-Inch 4K UHD LED 32UL750-W Monitor is the ideal monitor for gaming, viewing movies/videos, office and everyday use, and even non-color-critical content production due to its low price, large screen, 4K resolution, strong contrast ratio, and wide color gamut.
However, depending on your demands, this monitor leaks a fair number of gaming features, which may be a disadvantage for some. So, if you're looking for a gaming monitor with outstanding image quality features, I recommend the HP X27I, which includes fantastic gaming capabilities for competitive gaming as well as good image quality features, making it a totally balanced pick.
LG 31.5-Inch 4K UHD LED 32UL750-W Monitor
Performance -

98%

Price -

96%

Value -

97%