Consider the Logitech C270 HD Webcam if your employer isn't covering the cost of furnishing your home office or if you don't want to spend a bunch on your children's online learning tools.
It's a dependable webcam that costs little money, and while it doesn't have all the bells and whistles of other Logitech webcam models, it also doesn't cost as much as those models do. For weekly conference calls with the team, the Logitech C270 HD Webcam is more than adequate.
The best qualities of the Logitech C270 HD Webcam camera will be emphasized in the review that follows, along with some of its drawbacks.
A 4K webcam with exact white balance control, autofocus, a privacy shutter, a tripod mount, and superior metal construction may not be necessary for everyone. Instead, a basic camera that costs around $20/£20 will meet everyone's demands for those who only want a way to participate in their weekly virtual office call.
The Logitech C270 HD Webcam is useful in this situation. It's just a basic webcam with a 720p HD resolution, a clip for mounting to your computer monitor, and support for video conferencing programs like Zoom.
Design of Logitech C270 HD Webcam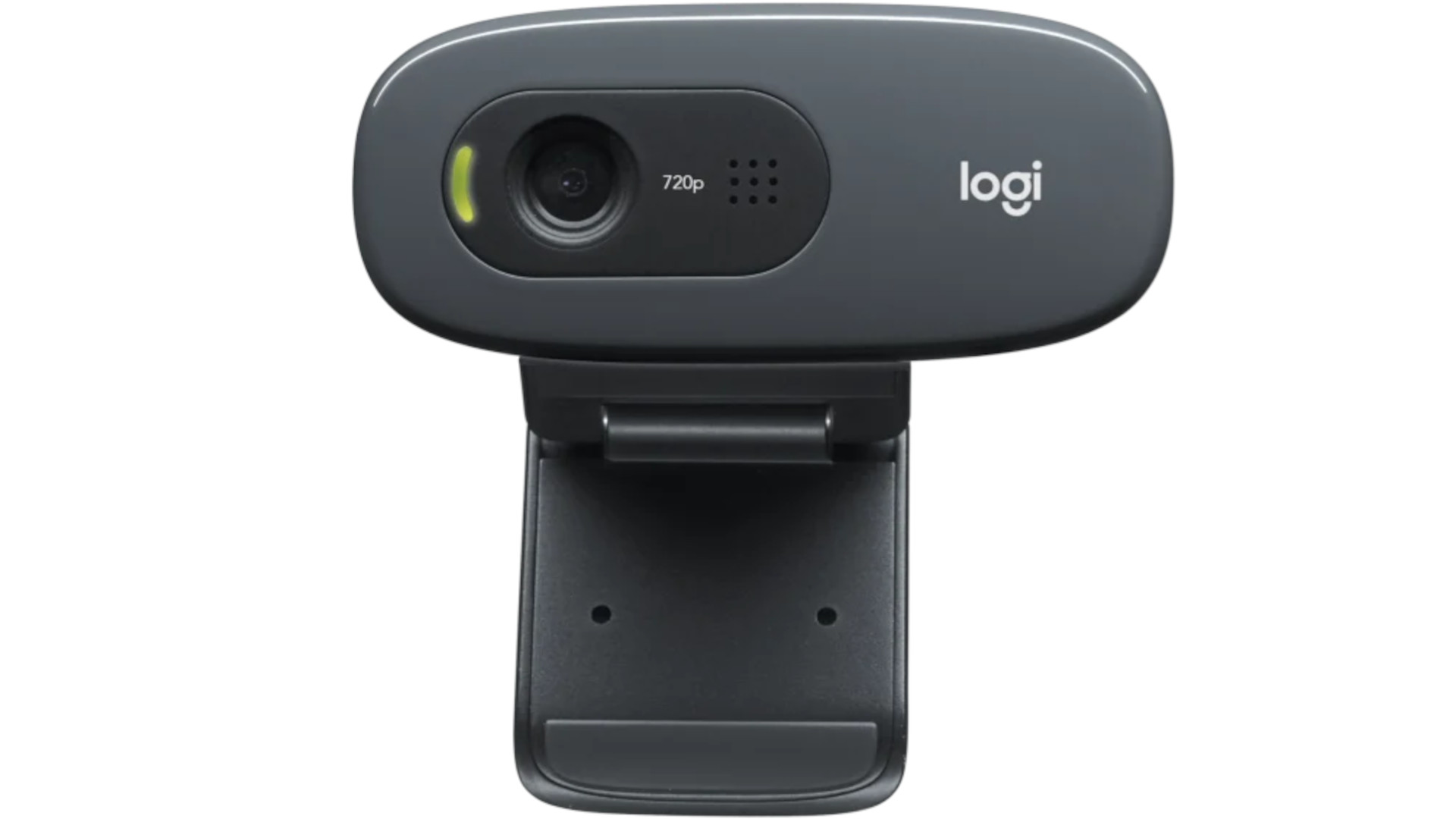 The Logitech C270 HD Webcam is made of very conventional webcam technology. It has a height of 2.9 inches, a depth of 2.6 inches, and a width of 1.3 inches. The webcam weighs only 2.65 ounces and is neither heavy nor bulky.
This webcam is entirely made of plastic, as expected. The picture isn't quite as sharp as it could be because even the lens cover is made of plastic rather than glass. You should also be cautious of scratches and scuffs because they further reduce the clarity of the image. Fortunately, the lens is quite small and recessed into the camera, making it extremely unlikely that anything could get inside and harm it.
The C270 HD is a nicely sized, two-toned monitor with considerable vertical adjustment. The universal monitor mount can be attached to almost any monitor and is similar to those used by other webcams. Rubber inserts guarantee that whatever the webcam is mounted to won't be scratched by the mount.
A 1.5-meter USB-A cable that is hard-wired into the back and so immovable powers the webcam.
The webcam should fit on computers and monitors of all sizes because it uses a universal clip. Although it doesn't technically tilt, there is enough give for the camera to be gently angled up and down.
Logitech C270 HD Webcam Video & Audio Quality and Performance
The 720p/30fps streaming and recording on the Logitech C270 HD Webcam. Despite not being made of glass, the lens nonetheless delivers a reasonably good image. However, it falls short of a 1080p webcam in terms of quality. You must have reasonable expectations for the kind of image a 720p webcam can create.
The webcam works perfectly for standard Zoom meetings, checking in with family or friends, and making sure your child can take part in remote learning. However, compared to a webcam with a greater resolution, the lesser resolution means that there are variances in how crisp and sharp the photos are. Additionally, the Logitech C270 HD is unable to accurately represent the gamut of colors in your surroundings. Instead, the hues are subdued, and even the brightest hues appear rather washed-out.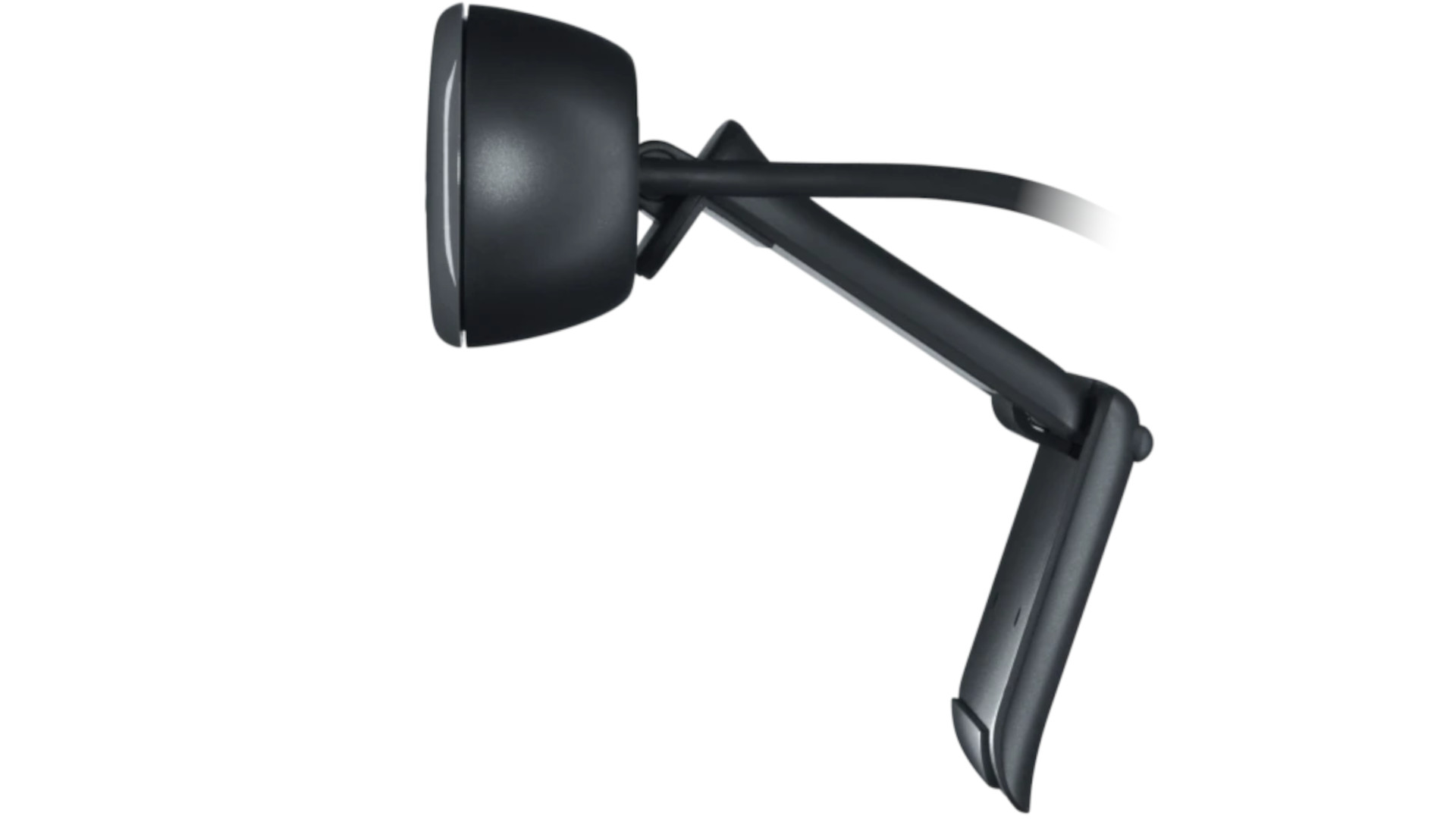 So, you might want to spend more money to buy a 1080p webcam if your goal is to project a polished, professional picture.
The nighttime photographs below show my open floor layout with a mix of ceiling and pendant lighting, as well as table and desk lamps. Given the confusing array of lighting in my house, the webcam's RightLight 2 feature, which offers automatic light correction, performed a respectable job of presenting natural colors.
Instead of autofocus, the webcam uses a fixed focus. Additionally, it lacks a lot of the functionality present in other Logitech webcams, like zoom, pan, and tilt. It should be mentioned that the field of vision is set at 60 degrees and that you cannot adjust it from landscape to portrait mode. However, many people don't need these features.
Our face is still clearly visible even with a bright window directly behind us thanks to Logitech's RightLight 2 system, which helps to adjust the exposure. Some built-in laptop webcams struggle in this situation, either completely erasing the background to reveal the shadows or squeezing the subject into obscurity to counteract the light window.
The Logitech C270 HD did a good job in what can be challenging lighting conditions, while it isn't HDR.
Although there is no stereo separation because the microphone only operates in mono, the sound quality is completely acceptable. However, for the great majority of customers, who only require that their voice be audibly heard during a video conversation, this really shouldn't be an issue.
Logitech C270 HD Webcam
| | |
| --- | --- |
| Dimensions including fixed mounting clip | Height: 2.87 in (72.91 mm)Width: 1.26 in (31.91 mm)Depth: 2.62 in (66.64 mm)Cable length: 5 ft (1.5 m)Weight: 2.65 oz (75 g) |
| Max Resolution | 720p/30fps |
| Camera mega pixel | 0.9 |
| Focus type | fixed focus |
| Lens type | plastic |
| Built-in mic | Mono |
| Mic range | Up to 3 ft (1 m) |
| Diagonal field of view (dFoV) | 55° |
| Warranty Information | 2-Year Limited Hardware Warranty |
| Compatible with | Windows 8 or latermacOS 10.10 or laterChromeOSUSB – A portWorks with popular calling platforms. |
Final Thoughts on Logitech C270 HD Webcam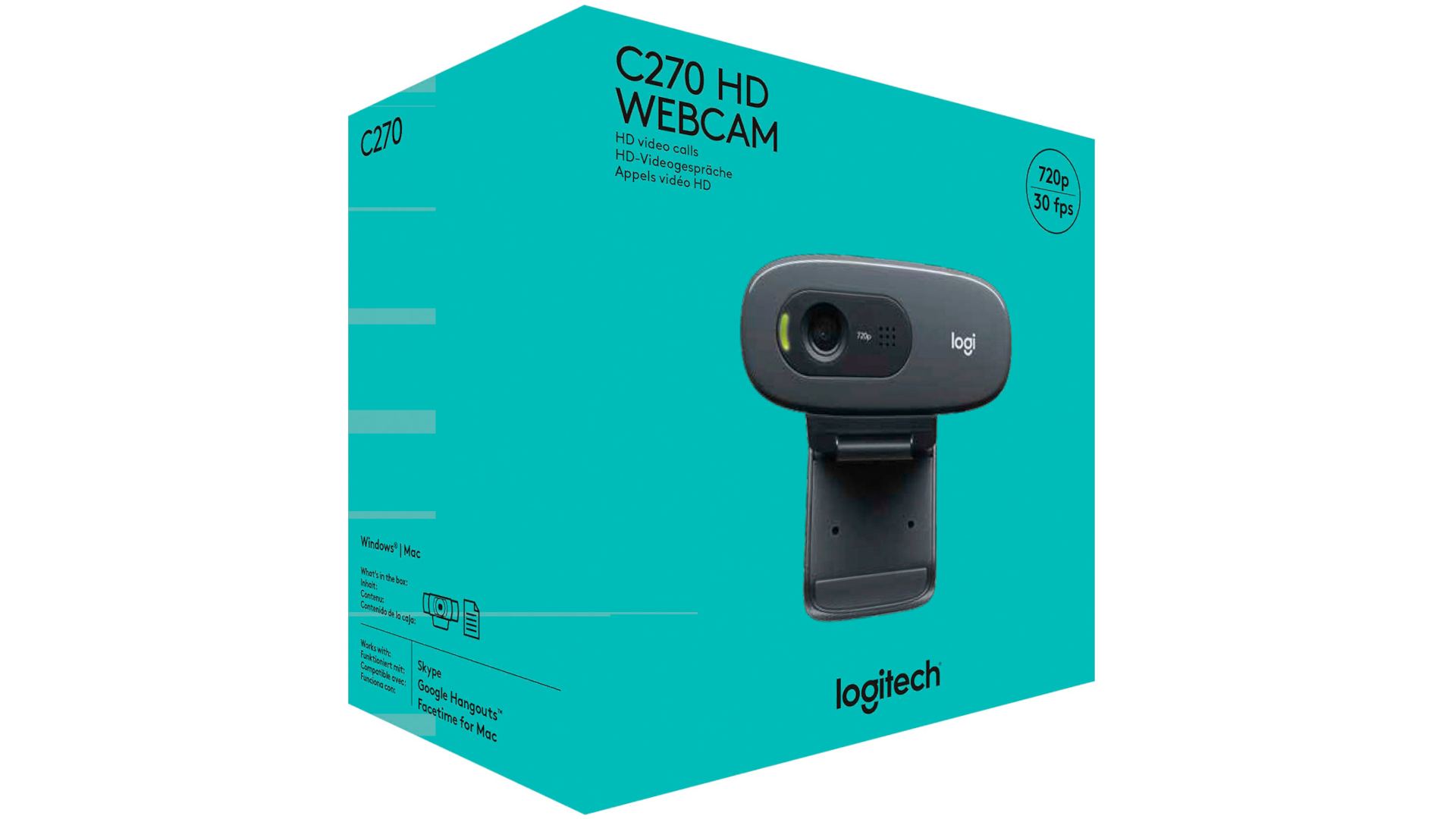 One of the most popular webcams today is the Logitech C270 HD Webcam. It might be considered a simple device that doesn't require any significant accessories. It uses the barest amount of system resources while doing its function consistently. The camera's viewing angle is limited 60 degrees, and the quality is only HD (720p). This is more than enough for a webcam that will primarily be used for personal purposes and sporadic business encounters.
The Logitech C270 HD Webcam only offers mono sound and fixed focus, but users can download Logitech software to change the camera's settings in a variety of ways. This works nicely and offers consumers greater camera control in Full HD than similar, less expensive items.
Users of the Logitech C270 HD receive a good webcam for a reasonable price that has many options, allowing them to present themselves in the best possible way. Whether it's a video conversation with loved ones or an online interview for a job, you can depend on the Logitech C270 HD.
Logitech C270 HD Webcam
Performance -

96%

Price -

97%

Value -

97%