For more than 25 years, Logitech has dominated the market for reasonably priced, high-quality computer accessories, including speakers, gaming controllers, and mouse and keyboards. One of their trackballs from the 1990s and a speaker set from the early 2000s are still in practically daily usage; the brand is known for their products' resilience in the face of regular use.
Recently, Logitech renamed its consumer products under the "logi" brand and started tangentially marketing them to small businesses and prosumers, markets in which they compete with established brand names in the industry. The newest entry-level webcam from Logitech is the C505 HD, which features 720p video and a long-range microphone for basic video conferencing. Despite meeting its paper specifications, the webcam's video quality is way too poor for its MSRP.
Webcams are in extremely high demand at the time of this assessment (October 2020), as a result of a persistent worldwide health crisis that has caused a significant number of office workers to switch to working from home. Although I've tried to be objective in my evaluation, it should be understood that there is a serious supply chain shortage because of the low availability of these devices.
Logitech C505 Webcam Unboxing & Setup
The Logitech C505 Webcam setup is made as easy as possible by Logitech. Simply open the package and insert it into an accessible USB port (Type A, the conventional rectangular type) on your computer to use it with any current operating system (advertised as supporting Windows, Mac OS, and Chrome OS). You will need a USB-C hub or dongle to connect if your computer only has USB-C connections. I was able to test the device on both Windows and Chrome OS, and on both computers, the system recognized the gadget right away as a conventional webcam and made it accessible to both calling and recording apps.
It can be mounted atop a screen with some success using the included clamp. Once in position, the rubbery grips hold well enough to allow for a tilt adjustment of around 15 degrees in each direction. It will take some maneuvering to get the front-heavy webcam stable. Large and protruding from the top edge of a screen by roughly three-quarters of an inch, the webcam housing can impede title and menu bars on displays with narrower bezels.
The dual-purpose hinge of the C505 that Logitech claims also serves as a stand for setting on a desk or other raised surface. Unfortunately, my device does not maintain its position in this mode. The hinge is weak and cannot sustain the weight of the webcam when perched at shallow angles (such as when atop a computer case or stack of books), and it will gently close its clamshell a minute or two after being set up. However, given that lower webcam angles are rarely used, this is a small issue.
Logitech C505 Webcam Audio Quality
The C505's robust microphone gives it the advantage back. The C505's built-in long-range microphone takes up voice clearly from standard distances, possibly clipping a bit at close range, and has no trouble picking up conversations from across the room, in contrast to most laptop microphones, which are quiet and muffled. I could speak with family without raising my voice because I was seated on a couch about 8 feet away from the webcam that was mounted on my TV.
However, as the microphone can take up quite a bit of background noise, your calling apps will need to incorporate some noise reduction or volume-sensitive microphone activation. The Logitech C505 Webcam is positioned over the screen, thus utilizing a mechanical keyboard or a laptop keyboard while the microphone is in use is very certainly out of the question.
Logitech C505 Webcam Video Quality
The Logitech C505 Webcam struggles to establish traction in this area. I was shocked by the video quality of this webcam, which was promoted as an upgrade from integrated laptop webcams. The C505's optical sensor produces grainy video in well-lit settings that also washes out color, even with plenty of uniform, distributed foreground lighting. The quality problem is exacerbated by a fixed focal point, which results in hazy optics at distances closer than a few feet (which is typically where you'll be utilizing a camera). The quality was essentially the same as the built-in, 480p webcam on a budget laptop, and I did not observe any of the auto light adjustment that Logitech claims to have.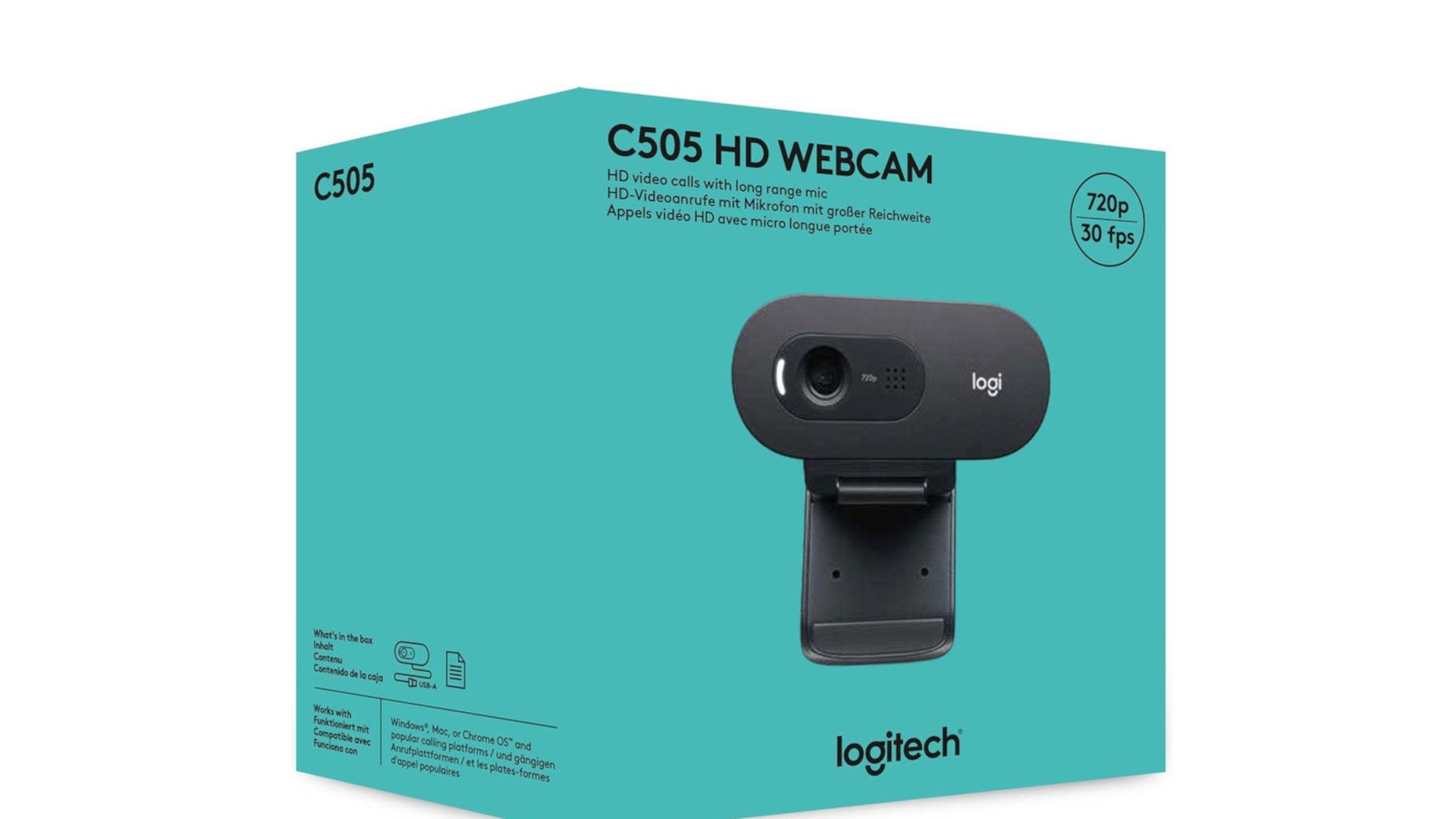 You can make some lighting and color tweaks to the webcam's video using a Windows software, but they can only improve the source material so much from a low-quality source. The software is also horribly bulky; an 84MB setup file for what essentially amounts to post-processing color and exposure tweaks that are built into most video tools is just obnoxious.
Shortly put, the video quality is subpar by most webcam standards; even front-facing cellphone cameras capture images better. Try to keep in the thumbnails and stay out of the spotlight if you're using this for a video conference.
Logitech C505 Webcam Specs
| | |
| --- | --- |
| Dimensions including fixed mounting clip | Height: 1.26 in (31.91 mm)Width: 2.87 in (72.91 mm)Depth: 2.62 in (66.64 mm)Cable length: 6.5 ft (2 m)Weight: 2.65 oz (75 g) |
| Max Resolution | 720p/30fps |
| Camera mega pixel | 1.2 |
| Focus type | Fixed |
| Lens type | Plastic |
| Built-in mic | Mono |
| Mic range | Up to 9 ft (2.74 m) |
| Diagonal field of view (dFoV) | 60° |
| Warranty Information | 2-Year Limited Hardware Warranty |
| COMPATIBILITY | Windows® 8 or latermacOS 10.10 or laterChromeOSUSB – A portWorks with popular calling platforms. |
Final thoughts on Logitech C505 Webcam 
The Logitech C505 Webcam video quality in relation to its cost irritates me the most. I replaced my ten-year-old Logitech C170 webcam with this model, however despite a twofold increase in MSRP, I do not notice any discernible improvement in video quality. Although the native capture resolution is better (480p vs 720p), I am unable to discern any other differences between the two devices' video output, which is inexcusable for a $50 camera in 2020 but was okay for a $25 webcam in 2010.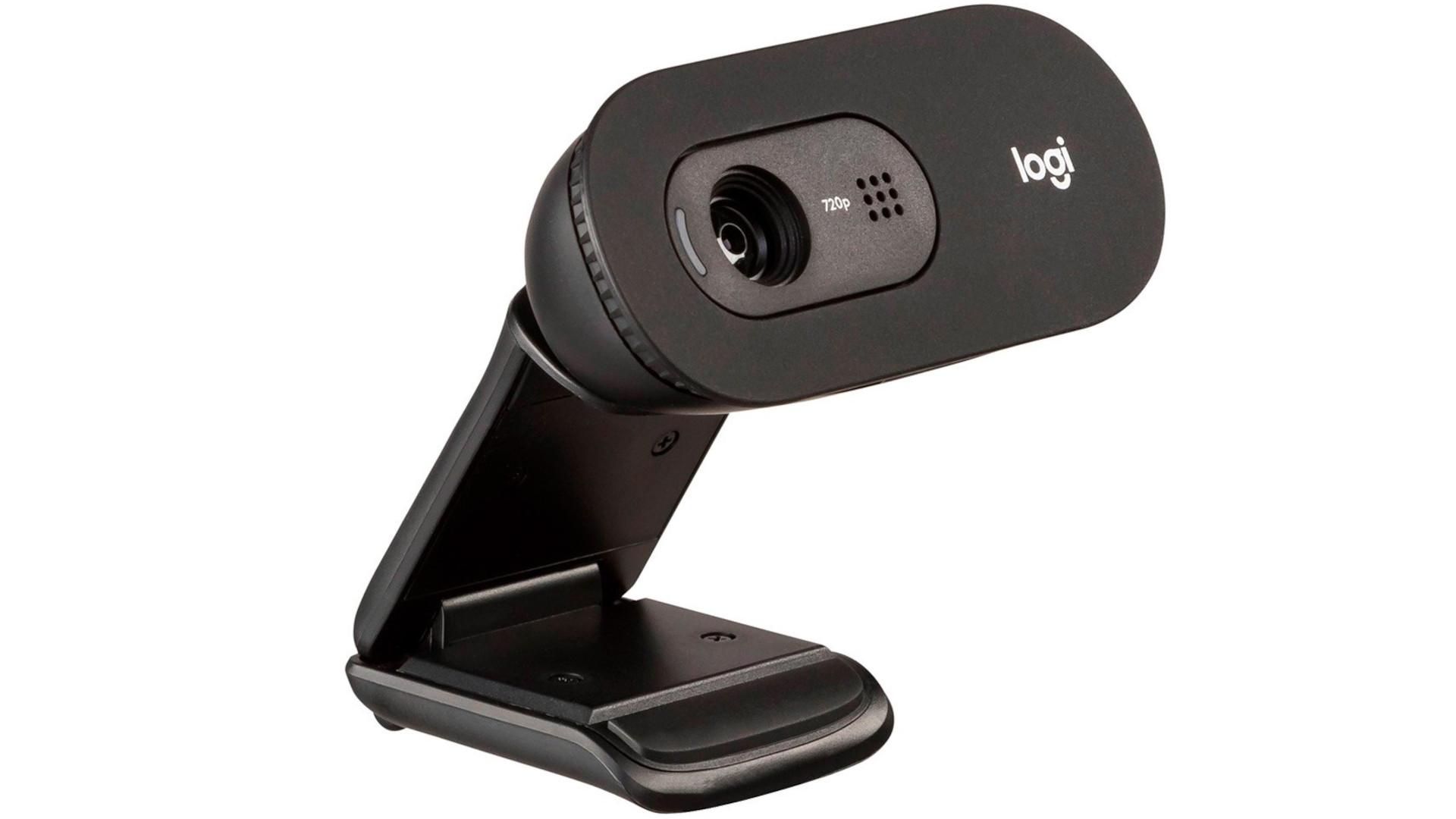 In the end, the C505 HD Webcam's plug-and-play setup and powerful microphone are its sole redeeming qualities. If you have no other options for video calling and it's the only reasonably priced webcam available when you need one, give it an extra star. I'm sorry to give Logitech such a poor grade here, but a company's track record for producing high-quality goods doesn't mean much if a new offering falls short of expectations. It is not advised to use the Logitech C505 Webcam.
Logitech C505 Webcam
Performance -

97%

Price -

97%

Value -

97%