Typically, webcams are considered an afterthought. Nearly all laptops and tablets come with them already installed, and if you still want a dedicated one, there are many reasonably priced ones. However, these won't provide you with the clear, smooth footage you need to advance your livestreaming profession.
In light of this, the Logitech StreamCam Webcam, which costs $169.99 (on release), offers everything you require for high-quality livestreaming. It's a capable software package that allows you to easily adjust your video feed before you go live, the ability to record up to 1080p video at 60 frames per second in portrait, landscape, or square orientations, and included screen and tripod stands make it a powerful tool for streamers that earns our Editors' Choice.
Logitech StreamCam Webcam Design
The StreamCam is a boxy camera with a five-foot cord ending in a USB-C plug that comes in black or light gray and measures 2.3 inches high, 1.9 inches wide, and 2.4 inches deep. A fabric cover with the Logitech logo on the bottom and an indicator LED hidden behind the fabric in the upper right corner decorate the front of the camera.
The camera fits on one of the two provided mounts, which have U-shaped brackets holding it firmly via tiny protrusions on the device's rear.This mount is intended for monitor and laptop screens. The camera is held solidly on the top bezel of your screen by the small lip while the arm and foot brace themselves against the back. The other mount, a small tabletop tripod, enables you to set up the StreamCam on any flat surface.
The StreamCam completely detaches from both mounts, allowing you to utilize the camera in any orientation you choose in addition to switching between them. The front of the camera has the Logitech logo, and it records in portrait mode at 60 frames per second at a resolution of up to 1,920 by 1,080 pixels. The logo is on the right side and 1080p60 video can be recorded in landscape mode when the camera is rotated 90 degrees counterclockwise and repositioned on the mount. Depending on how it is attached, the Logitech StreamCam Webcam automatically adjusts.
Logitech StreamCam Webcam Performance & Quality
One of Logitech's priciest cameras is the StreamCam. But you get what you pay for, and 1080p/60fps video quality is excellent. The colors are vivid and accurate. In comparison to the low-cost Logitech C270 HD webcam, the quality and color vibrancy are on par with those of the Logitech Brio.
On my MacBook Pro, I put the Logitech StreamCam Webcam to the test. A video with a 1080p/60fps resolution is of the highest caliber. The colors are vivid and true to life, and there are no jerky movements. This is the degree of video quality you need on a camera if you're streaming.
(The StreamCam supports frame rates of 24, 25, 30, 50, and 60fps in addition to 1080p/60fps and other resolutions of 720p and 360p.)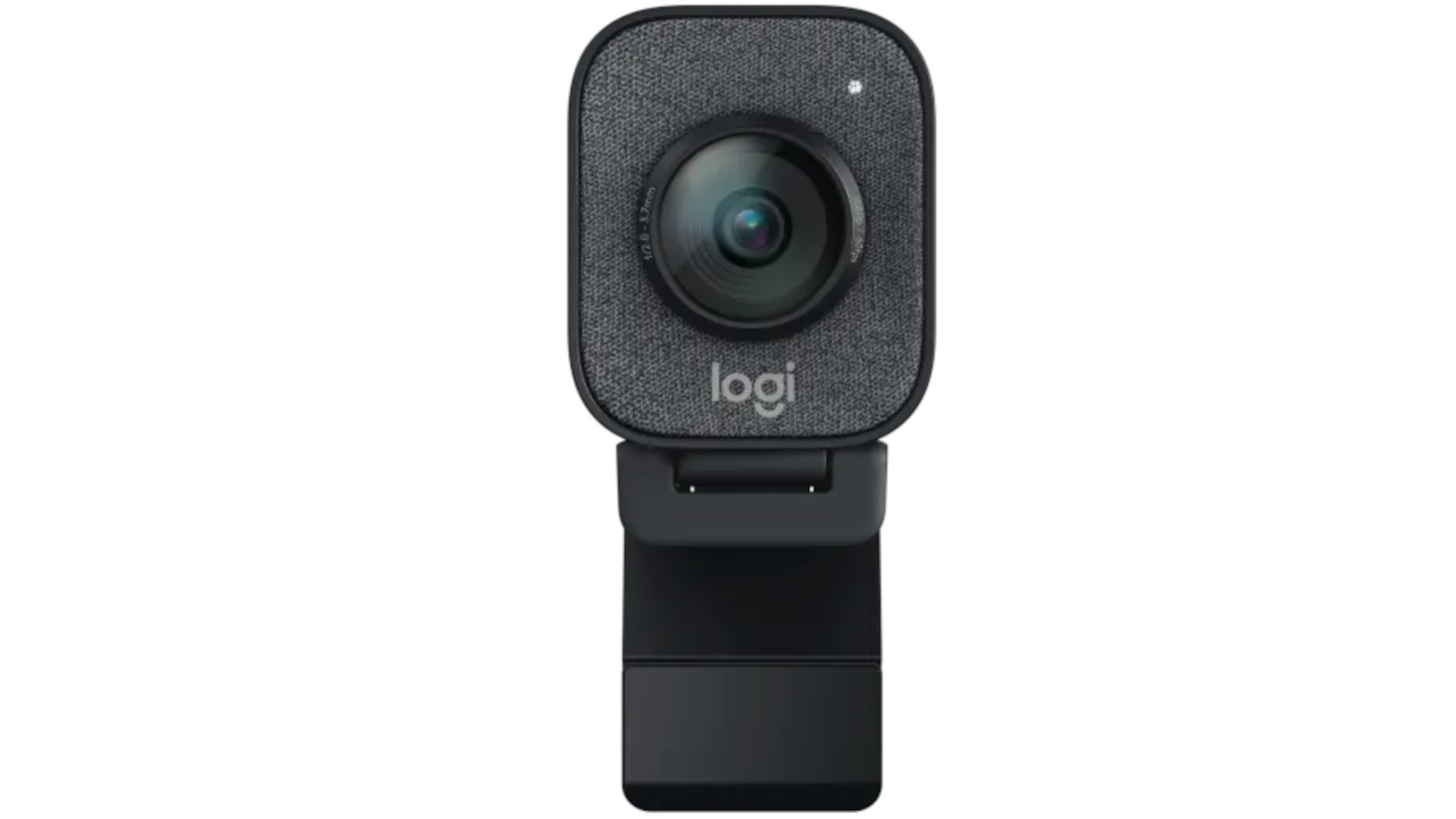 The StreamCam also combines facial tracking with AI to ensure intelligent auto-focus and exposure. The webcam successfully followed my face through a variety of movements as a consequence. The webcam's lighting was changed by auto exposure when I tipped the laptop sideways to match my surroundings. While mounted, the StreamCam may be effortlessly adjusted to switch from landscape to portrait orientation. Image stabilization, which prevents the camera from shaking if you bump it, is another useful function.
To produce clear audio, the webcam additionally includes a dual omnidirectional mic and a noise reduction filter. The microphone picked me up clearly when I shifted in my chair or changed angles even though I didn't move around the room much. It partially picked up on those movements as well.
Logitech StreamCam Webcam Specs
| | |
| --- | --- |
| Dimensions | Height: 2.59 in (66 mm)Width: 2.28 in (58 mm)Depth: 1.89 in (48 mm)Weight: 5.28 oz (150 g) |
| Cable Length | 5 ft (1.5 m) USB – C3.1 cable |
| Max Video Resolution | 1080p/60 fps in MJPEG |
| Supported resolutions | 1920×1080, 1280×720, 960×540, 848×480, 640×360, 320×240 |
| Supported frame rate MJPEG | 60 fps, 30 fps, 24 fps, 20 fps, 15 fps, 10 fps, 7.5 fps, 5 fps |
| Supported frame rate YUY2, NV12 | 30 fps, 24 fps, 20 fps, 15 fps, 10 fps, 7.5 fps, 5 fps |
| Lens | Premium Full HD Glass lensf/2.0 – focal length 3.7 mm |
| Field of View | 78° (diagonal) |
| Focus | Autofocus(10 cm to infinity) / face based autofocus with Logitech Capture |
| Built-in Audio | Dual omnidirectional mic with noise reduction filterStereo or dual mono channel |
| Live indicator lights | White LED |
| Warranty Information | 1-Year Limited Hardware Warranty |
| COMPATIBILITY | Windows 10 or latermacOS 10.14 or later7th Gen Intel®Core™ i5 or laterUSB 3.1 Gen 1 Type-C direct connection |
Logitech StreamCam Webcam Software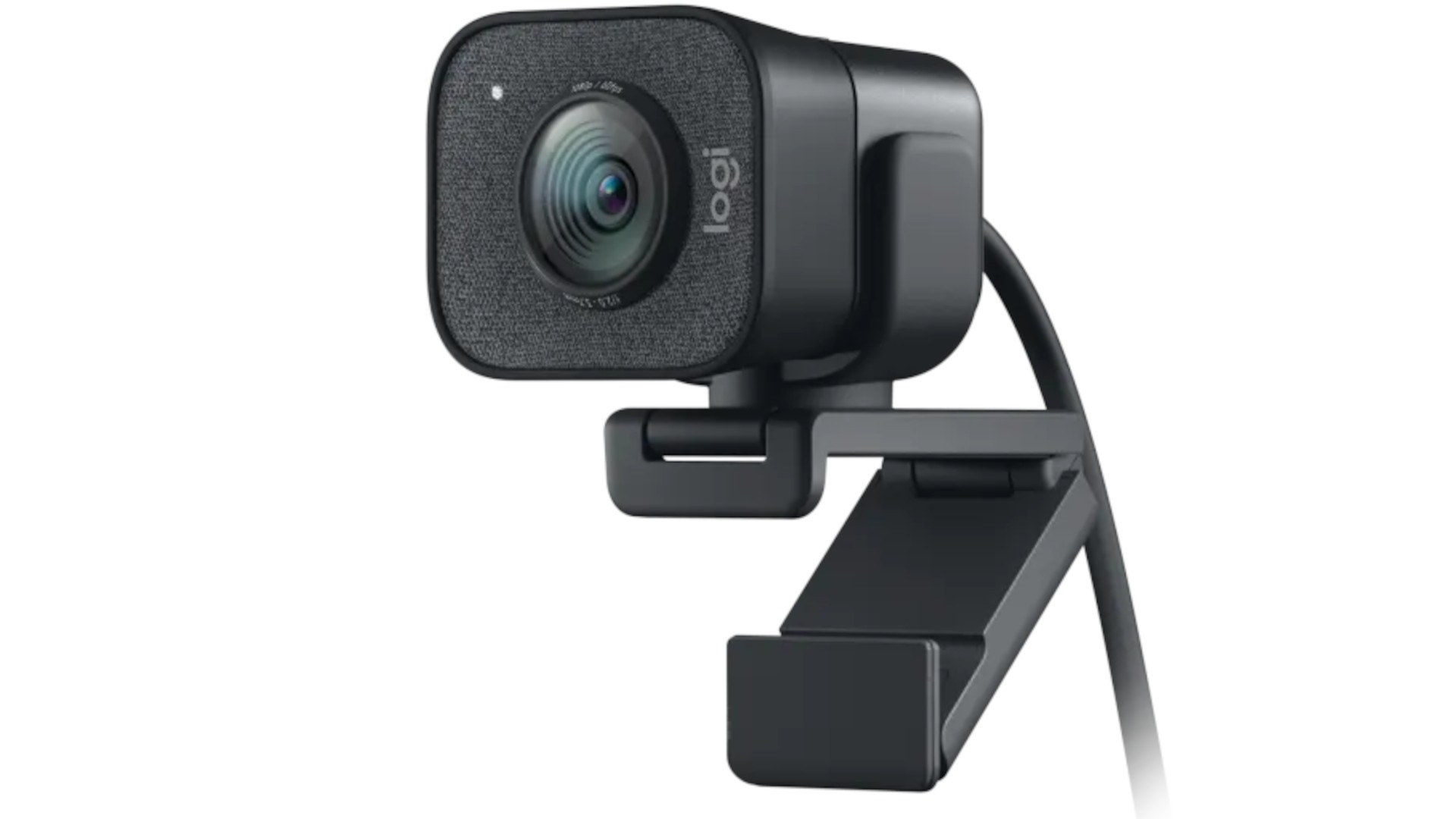 The StreamCam is one of the Logitech webcams that works with Logitech Capture, a software program that permits the addition of text overlays, colored borders, filters, and effects. With the help of Logitech Capture, you may modify the aspect ratio, webcam settings, audio, and other features.
Logitech StreamCam Webcam Final Thoughts
The Logitech StreamCam is still our top selection for the finest webcam for content creators after over two years, hundreds of hours of Twitch streams and meetings, and intensive testing of a dozen other top webcams. For this price, the StreamCam has some of the smoothest and most lifelike video quality available, and its ability to shoot vertically is a nice bonus for dedicated TikTok users.
Although other webcams have advantages, the StreamCam outperforms its closest rivals, the $199 Razer Kiyo Pro and the $199 Elgato FaceCam. The Kiyo Pro is a terrific option for low-light situations, and Elgato's camera has the most software options of all of them for adjusting how you appear on screen. The $199 Logitech Brio is also worth considering for its ultra HD shooting capabilities if you want to appear as professional as possible during calls or simply want to capture YouTube videos in 4K.
However, the Logitech StreamCam Webcam strikes the perfect balance for me in terms of having excellent picture quality, natural-looking motion, and a cool design, all for a relatively low cost. For budding Twitch and YouTube stars, it's a no-brainer, and for everyone else, it makes a great daily work webcam.
Logitech StreamCam Webcam
Performance -

97%

Price -

97%

Value -

97%