I provide you with my nVidia GTX 1060 6GB Founders Edition Review. In the last post, the GTX 1060 3GB version, which is its younger sibling, was discussed. This card was at the time considered to be high-end. How effective is this card today, then? Who is it in competition with? What is the card's performance, and for whom is it intended?
We'll compare this card to other models in the paragraphs that follow, analyzing its performance, benchmarks, and pricing to see if it's currently a smart investment.
nVidia GTX 1060 6GB Founders Edition Specs
This card looks really good for a reference design—sorry, Founders Edition—and it's not bad at all. Are there any compelling reasons to choose Nvidia's implementation over alternative approaches, though? After all, it uses a whole different cooling method than the competition and is heavier.
Nvidia's Founders Edition is still 10 inches (25.4 cm) long even if it has a much smaller PCB. It measures 112 inches (3.8 cm) in width and 414 inches (10.7 cm) in height. The largest component is the slot bracket. The card and cooler are barely around 3.5 cm apart behind it.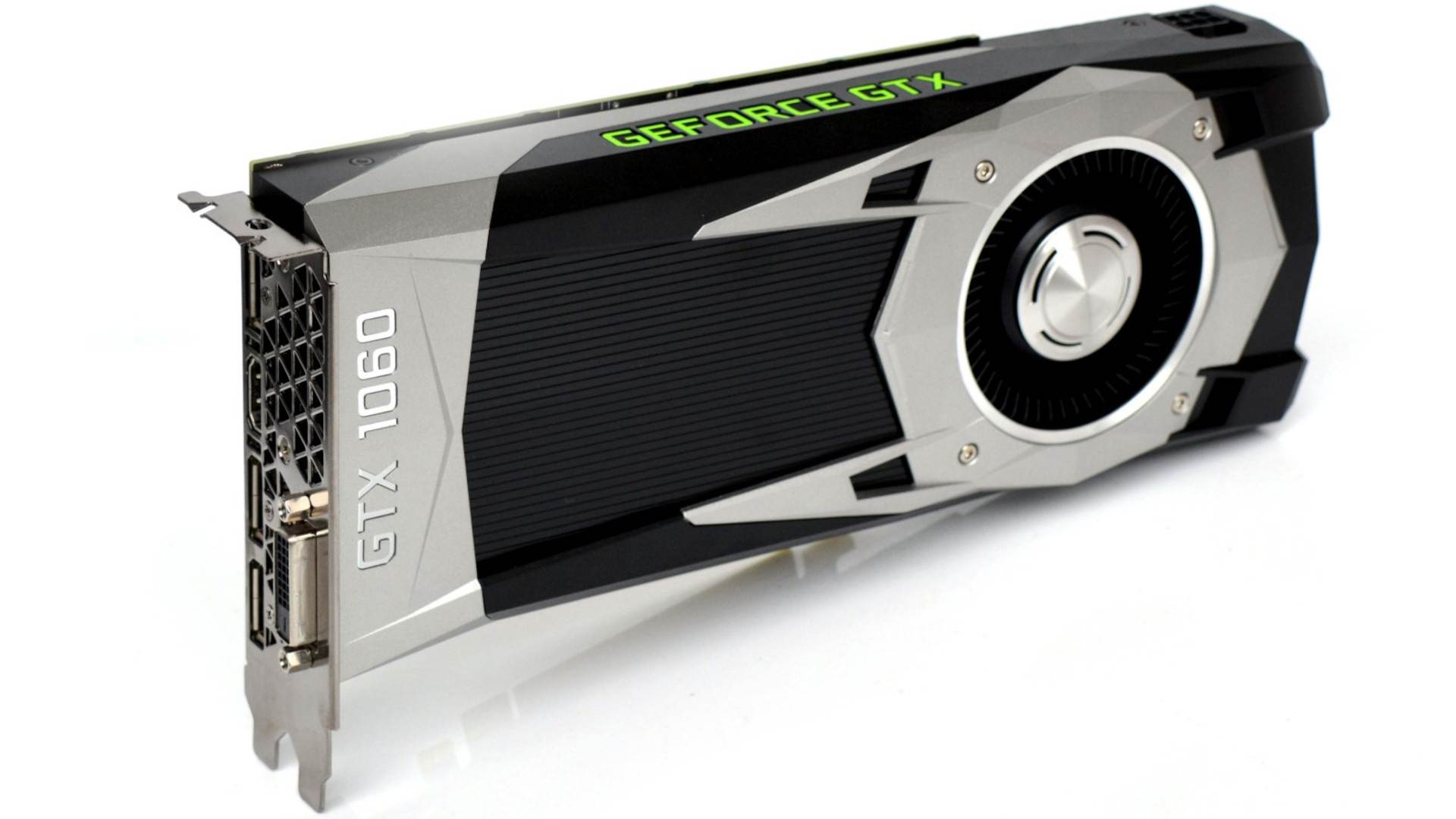 Nvidia once more combines aluminum and plastic for the shroud. But this time, the business favors economy. The fan and cover can both be taken off in one piece.
The housing's overhang does not feature a hole to allow air to enter the fan, in contrast to coolers that are frequently found on cards with short PCBs. The back is instead covered. In addition, there is no backplate, which further lowers costs.
The output bracket is carried over from the Founders Editions of the GeForce GTX 1070 and 1080 from Nvidia. Three DisplayPort 1.4-capable ports, one HDMI 2.0 output, and one dual-link DVI-D interface make up the majority of its connections.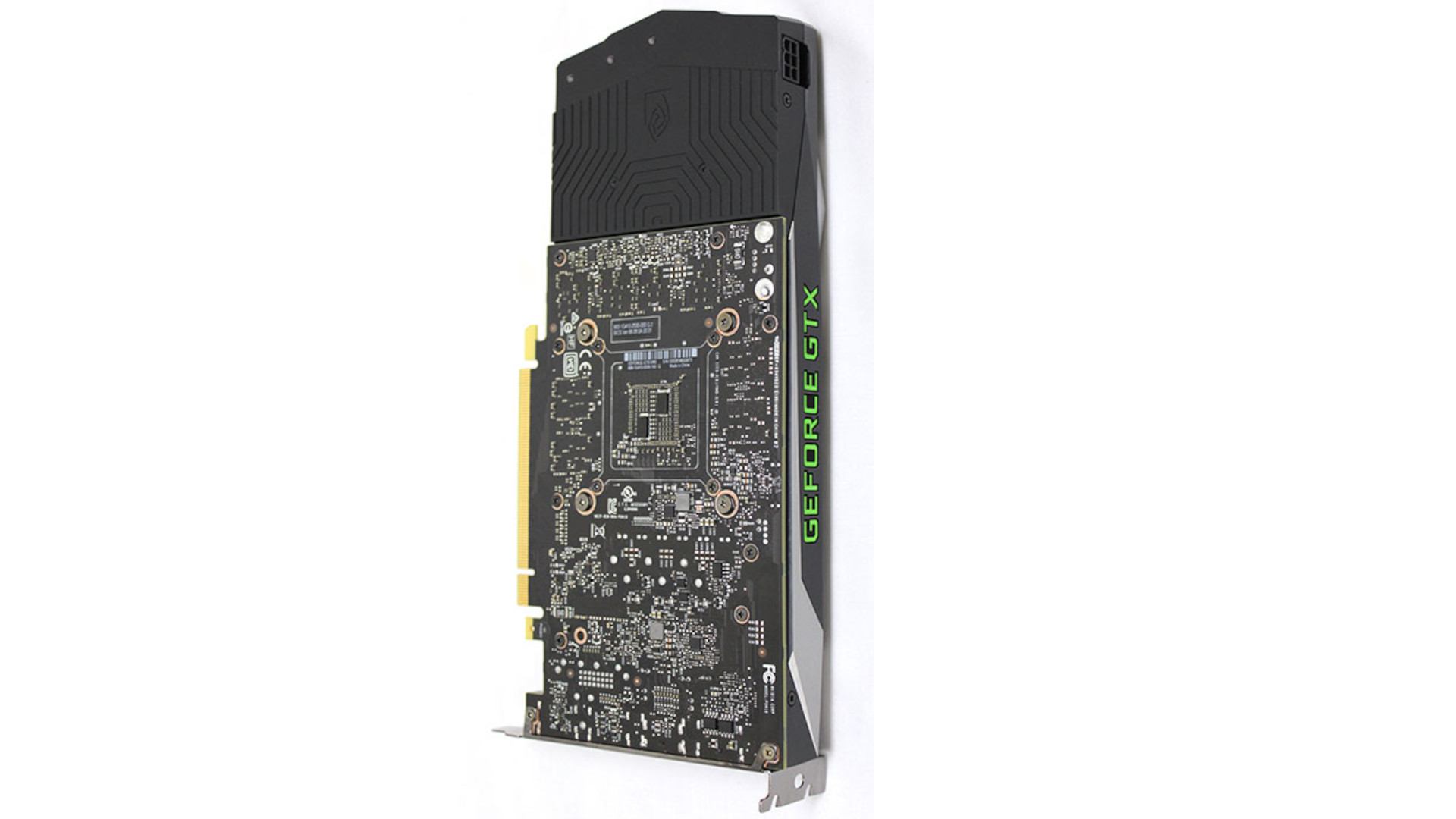 nVidia GTX 1060 6GB Founders Edition has 1280 total CUDA cores, which is half of the GTX 1080's, a base frequency of 1506MHz that can be overclocked to 1708MHz, 6GB of GDDR5 memory running at 8000MHz, a 192-bit bus, and can be powered by a PSU using as little as 400W on a 6-pin PCIe connector, among other features. The GTX 1060's own performance is all that's left, and we'll find that out in this review.
Even though the GP106-400-A1 is substantially smaller than the GP104 on GeForce GTX 1070 and 1080, the graphics processor is still in the core of the card. There are also other obvious differences, such as the on-board memory. Only six of the eight module slots are used by Nvidia's GeForce GTX 1060, which is equipped with Samsung K4G80325FB-HC25 ICs in each. The modules operate between 1.305 and 1.597V depending on clock rate and have an 8Gb (32x 256Mb) capacity. They total 6GB of GDDR5 in total.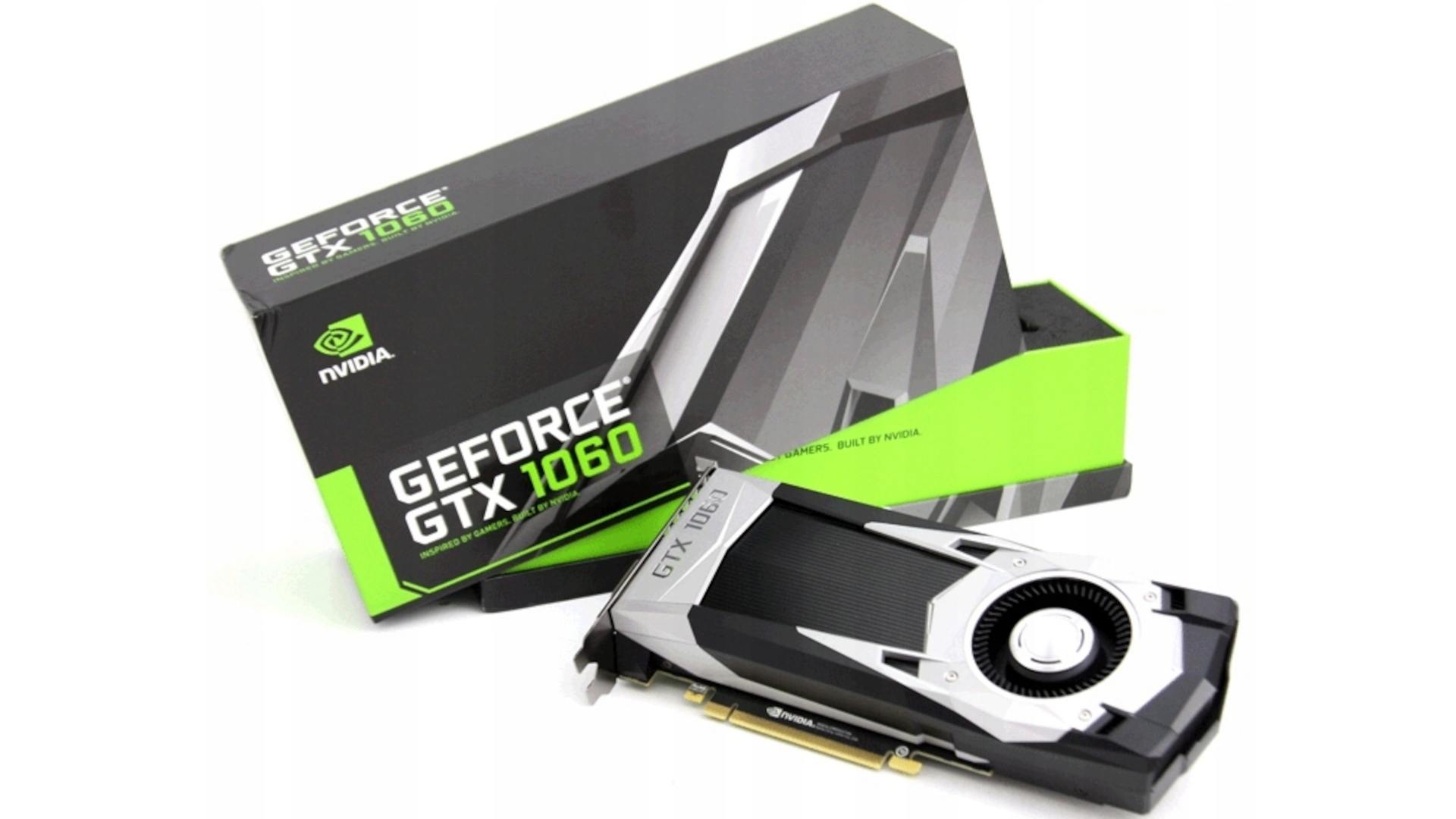 While operating at the default clock speed, we have recorded a quite respectable temperature record of 36°C while idle and 74°C during load. It is optional to increase the cooling fan speed if you're searching for a much lower temperature. Increasing the GPU core clock by additional 193MHz results in a little higher temperature of 78°C, but it is still regarded as safe.
| | |
| --- | --- |
| Name | Geforce GTX 1060 |
| Manufacturer | Nvidia |
| Launch Date | 19th July 2016 |
| Bus Standard | PCI Express 3.0 |
| OpenGL | OpenGL®4.5 |
| Video Memory | 6GB GDDR5 |
| Engine Clock | GPU Boost Clock: 1708 MHz GPU Base Clock: 1506 MHz |
| CUDA Core | 1280 |
| Memory Speed | 8000 MHz |
| Memory Type | GDDR5 |
| Memory Size | 6GB |
| Memory Interface | 192-bit |
| Resolution | Digital Max Resolution 7680 x 4320 |
| Interface | Yes x 1 (Native DVI-D)Yes x 1 (Native HDMI 2.0b)Yes x 1 (Native DisplayPort 1.4) |
| Maximum Display Support | 4 |
| Dimensions | 24.9 x 11.2 x 4.2 Centimeter |
| Recommended PSU | 400W |
nVidia GTX 1060 6GB Founders Edition Performance & Gaming
Despite the fact that this card was released six years ago, it is still regarded as a medium-range card for 1080p gaming due to its ability to play the majority of games at 1080p at 30+ frames per second in medium to high quality. And you have to agree that's acceptable given that this card is currently available for roughly $150. This card has 6GB of VRAM, which is regarded the absolute minimum for some games nowadays if you want to play them at their highest settings, and is ideal if you're constructing a PC but don't want to spend a lot of money but still play AAA games and be somewhat future-proof.
We'll analyze how this card compares against RX 400/500 series cards with 4/8GB of VRAM in the upcoming chapter to find out who comes out on top in terms of pricing and performance.
Rise of the Tomb Raider was the first game I tried, and the findings showed that the nVidia GTX 1060 6GB Founders Edition outperformed both the 4GB and 8GB versions of the RX 400 series by a wide margin.
In the other test, Hitman (2016), the RX 400 series actually outperformed the nVidia GTX 1060 6GB Founders Edition by 10 frames per second.
What's the result we're left with? The Radeon RX 480 8GB version is generally slower than the nVidia GTX 1060 6GB Founders Edition GPU, though this difference is less noticeable in some modern titles. That's not necessarily a negative thing for AMD, given the price gap between the two cards. The GTX 1060, according to Nvidia, was "on average, 15 percent quicker and nearly 75 percent more power-efficient than the closest competitive product" before its launch. It's difficult to verify the first half of the power-consumption claims because the performance differences between the RX 480 and the GTX 1060 were somewhat erratic (we don't test for those).
Conclusion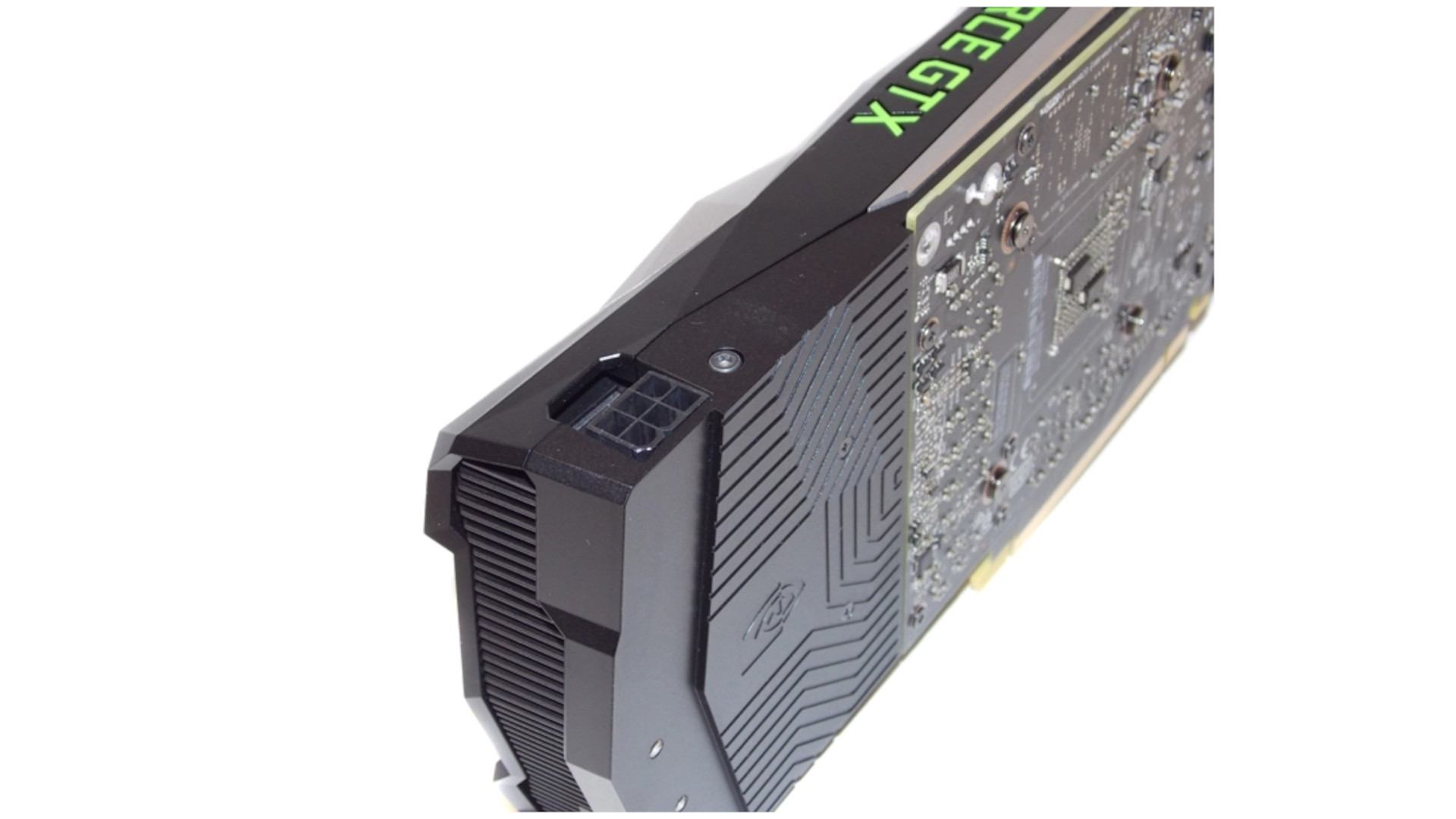 In most games, with the exception of those that favor nVidia, the RX 580 8GB variant is 10% quicker than the nVidia card at the time of writing. What are the benefits of this card, and would I suggest it?
Always depending on budget, choose nVidia if you prefer the drivers, stability, and functionality. However, if you want sheer power and 2GB of VRAM, I strongly advise choosing an RX card.
But which GTX 1060 6GB model should I buy? The nVidia GTX 1060 6GB Founders Edition has several benefits, including excellent build quality, a reasonable price, a low power requirement, a very quiet card, and less heat generation while gaming. 
Therefore, whether you buy a GTX 1060 model or an RX 400/500 card, you won't be disappointed because these cards offer great value at the moment.
nVidia GTX 1060 6GB Founders Edition
Performance -

97%

Price -

97%

Value -

97%