I provide you with my nVidia GTX 1060 6GB Founders Edition Review. In the last post, the GTX 1060 3GB version, which is its younger sibling, was discussed. This card was at the time considered to be high-end. How effective is this card today, then? Who is it in competition with? What is the card's performance, and for whom is it intended?
We'll compare this card to other models in the paragraphs that follow, analyzing its performance, benchmarks, and pricing to see if it's currently a smart investment.
nVidia GTX 1060 6GB Founders Edition Specs
This card looks really good for a reference design—sorry, Founders Edition—and it's not bad at all. Are there any compelling reasons to choose Nvidia's implementation over alternative approaches, though? After all, it uses a whole different cooling method than the competition and is heavier.
Nvidia's Founders Edition is still 10 inches (25.4 cm) long even if it has a much smaller PCB. It measures 112 inches (3.8 cm) in width and 414 inches (10.7 cm) in height. The largest component is the slot bracket. The card and cooler are barely around 3.5 cm apart behind it.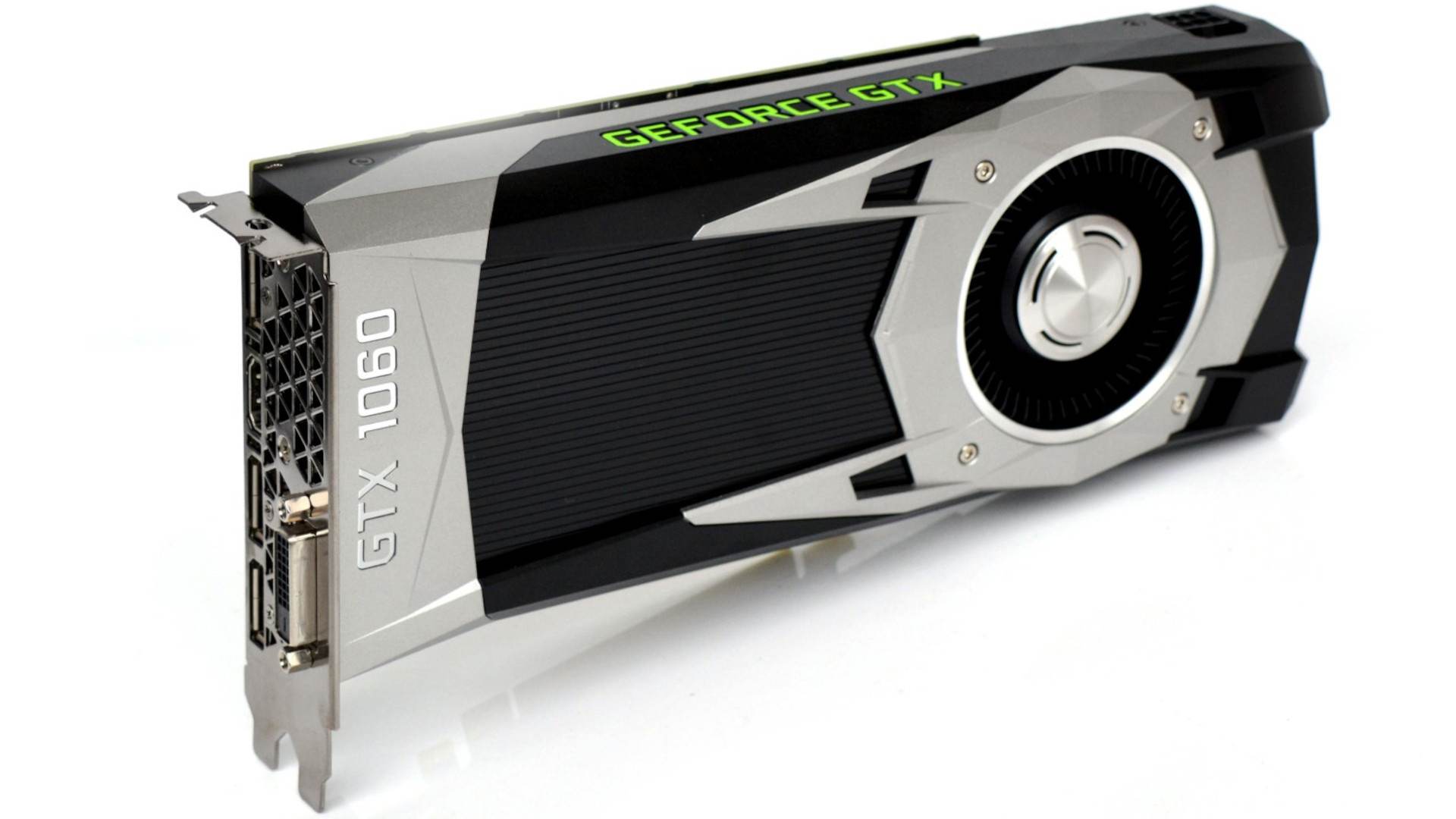 Nvidia once more combines aluminum and plastic for the shroud. But this time, the business favors economy. The fan and cover can both be taken off in one piece.
The housing's overhang does not feature a hole to allow air to enter the fan, in contrast to coolers that are frequently found on cards with short PCBs. The back is instead covered. In addition, there is no backplate, which further lowers costs.
The output bracket is carried over from the Founders Editions of the GeForce GTX 1070 and 1080 from Nvidia. Three DisplayPort 1.4-capable ports, one HDMI 2.0 output, and one dual-link DVI-D interface make up the majority of its connections.
nVidia GTX 1060 6GB Founders Edition has 1280 total CUDA cores, which is half of the GTX 1080's, a base frequency of 1506MHz that can be overclocked to 1708MHz, 6GB of GDDR5 memory running at 8000MHz, a 192-bit bus, and can be powered by a PSU using as little as 400W on a 6-pin PCIe connector, among other features. The GTX 1060's own performance is all that's left, and we'll find that out in this review.
Even though the GP106-400-A1 is substantially smaller than the GP104 on GeForce GTX 1070 and 1080, the graphics processor is still in the core of the card. There are also other obvious differences, such as the on-board memory. Only six of the eight module slots are used by Nvidia's GeForce GTX 1060, which is equipped with Samsung K4G80325FB-HC25 ICs in each. The modules operate between 1.305 and 1.597V depending on clock rate and have an 8Gb (32x 256Mb) capacity. They total 6GB of GDDR5 in total.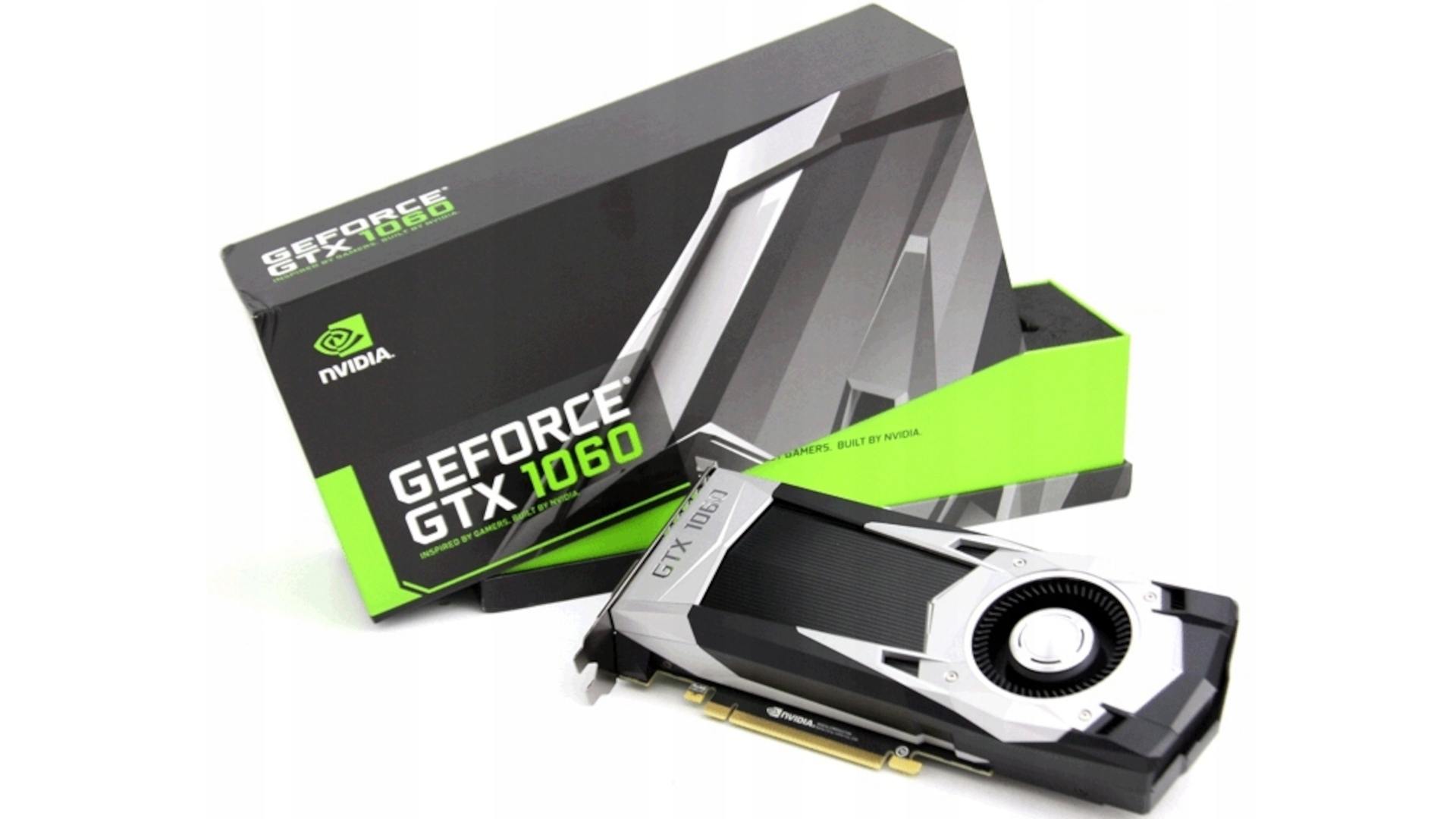 While operating at the default clock speed, we have recorded a quite respectable temperature record of 36°C while idle and 74°C during load. It is optional to increase the cooling fan speed if you're searching for a much lower temperature. Increasing the GPU core clock by additional 193MHz results in a little higher temperature of 78°C, but it is still regarded as safe.
| | |
| --- | --- |
| Name | Geforce GTX 1060 |
| Manufacturer | Nvidia |
| Launch Date | 19th July 2016 |
| Bus Standard | PCI Express 3.0 |
| OpenGL | OpenGL®4.5 |
| Video Memory | 6GB GDDR5 |
| Engine Clock | GPU Boost Clock: 1708 MHz GPU Base Clock: 1506 MHz |
| CUDA Core | 1280 |
| Memory Speed | 8000 MHz |
| Memory Type | GDDR5 |
| Memory Size | 6GB |
| Memory Interface | 192-bit |
| Resolution | Digital Max Resolution 7680 x 4320 |
| Interface | Yes x 1 (Native DVI-D)Yes x 1 (Native HDMI 2.0b)Yes x 1 (Native DisplayPort 1.4) |
| Maximum Display Support | 4 |
| Dimensions | 24.9 x 11.2 x 4.2 Centimeter |
| Recommended PSU | 400W |
nVidia GTX 1060 6GB Founders Edition Performance & Gaming
Despite the fact that this card was released six years ago, it is still regarded as a medium-range card for 1080p gaming due to its ability to play the majority of games at 1080p at 30+ frames per second in medium to high quality. And you have to agree that's acceptable given that this card is currently available for roughly $150. This card has 6GB of VRAM, which is regarded the absolute minimum for some games nowadays if you want to play them at their highest settings, and is ideal if you're constructing a PC but don't want to spend a lot of money but still play AAA games and be somewhat future-proof.
We'll analyze how this card compares against RX 400/500 series cards with 4/8GB of VRAM in the upcoming chapter to find out who comes out on top in terms of pricing and performance.
Rise of the Tomb Raider was the first game I tried, and the findings showed that the nVidia GTX 1060 6GB Founders Edition outperformed both the 4GB and 8GB versions of the RX 400 series by a wide margin.
In the other test, Hitman (2016), the RX 400 series actually outperformed the nVidia GTX 1060 6GB Founders Edition by 10 frames per second.
What's the result we're left with? The Radeon RX 480 8GB version is generally slower than the nVidia GTX 1060 6GB Founders Edition GPU, though this difference is less noticeable in some modern titles. That's not necessarily a negative thing for AMD, given the price gap between the two cards. The GTX 1060, according to Nvidia, was "on average, 15 percent quicker and nearly 75 percent more power-efficient than the closest competitive product" before its launch. It's difficult to verify the first half of the power-consumption claims because the performance differences between the RX 480 and the GTX 1060 were somewhat erratic (we don't test for those).
Conclusion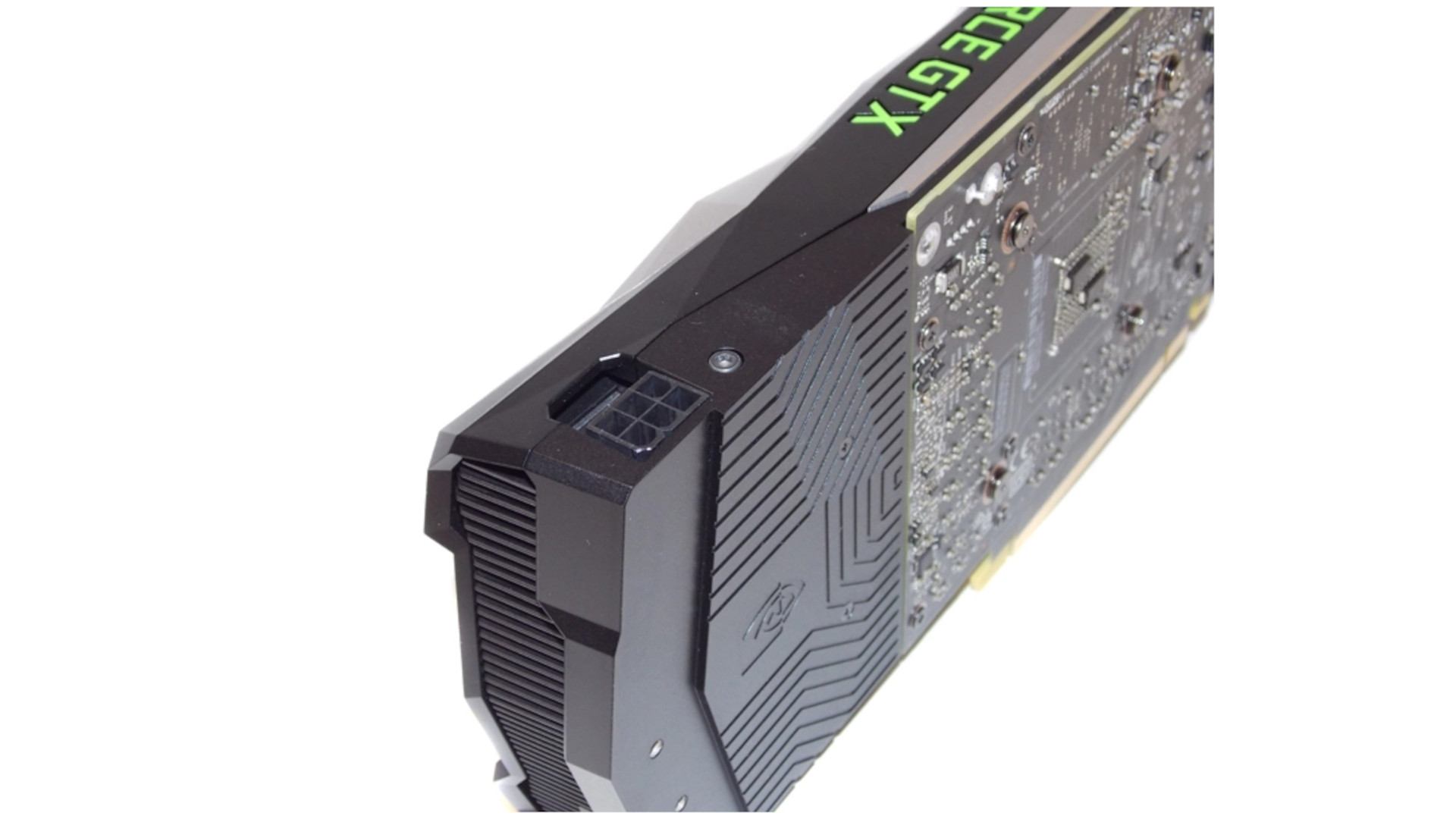 In most games, with the exception of those that favor nVidia, the RX 580 8GB variant is 10% quicker than the nVidia card at the time of writing. What are the benefits of this card, and would I suggest it?
Always depending on budget, choose nVidia if you prefer the drivers, stability, and functionality. However, if you want sheer power and 2GB of VRAM, I strongly advise choosing an RX card.
But which GTX 1060 6GB model should I buy? The nVidia GTX 1060 6GB Founders Edition has several benefits, including excellent build quality, a reasonable price, a low power requirement, a very quiet card, and less heat generation while gaming. 
Therefore, whether you buy a GTX 1060 model or an RX 400/500 card, you won't be disappointed because these cards offer great value at the moment.
Who makes nVidia GTX 1060 6GB Founders Edition?
Nvidia refers to what we refer to as reference cards as "Founders Edition," as several other commenters have already clarified.
A fabless company is Nvidia. They don't make their own chips, though. They're not slicing wafers, dressing like bunnies, or growing silicon. Instead, they create graphics processing units (GPUs) and the cards that enable them before licensing the design to producers (Authorized Board Partners, or ABPs), or sending it to a fabrication business for manufacture.
When Nvidia releases a new video card, they have already long since disclosed the design with their collaborators. Each component of the GPU is given to those partners, along with a standard board that Nvidia created to support it and, more recently, a standard cooler.
Since their design was created initially, reference boards frequently are the first to hit the market. After that, there is some divergence and proliferation.
Some sellers will create models with increased performance, possibly with a slight factory overclock and a better cooler. (MSI, Asus, and EVGA frequently do this.) It's possible that the reference board will undergo some modifications for improved voltage regulation or perhaps new outputs designed exclusively for diagnostics and modding. To support an overclock, additional power inputs could also be required. It might advertise "better" components or more memory.
In order to respond to this inquiry, I can say that the nVidia GTX 1060 6GB Founders Edition is made typically in the nVidia factory, where it is also first designed and typically released.
Is nVidia GTX 1060 6GB Founders Edition good for gaming?
Compared to what I originally predicted in this answer, this card has aged much better. The majority of AAA games can still be played on the "high" preset and several games on extreme with this card nowadays (Ultra can range from 40–60FPS). This, in my opinion, is because games that use rasterization haven't really pushed the boundaries of the newer GPUs all that much.
Additionally, the new Turing cards and the 900 and 1000 series have a lot in common. It's hard to predict how this card will perform after that because that is when the new consoles launch and they will have decent specs, giving the developers more freedom in terms of graphical fidelity. However, I think that this card will maintain the high settings preset for a couple of years, with the worst case scenario being a tweaked high by the end of 2022.
Let's get right to it and demonstrate some real-world tests of this graphic card's performance with recent games:
Red dead redemption 2 – starting with legendary game, a somewhat more recent title. Around 50 frames per second at 1080p on medium to high settings.
Doom eternal – brand-new doom game. Maximum settings, constant 90+ frames per second on 1080p.
Dirt 5 – A very GPU-intensive racing game released in 2020. 60+ fps constant on 1080p medium settings.
Mafia definitive edition – Original Mafia game remake. On high settings in 1080p, the GTX 1060 6GB Founders Edition achieves above 40 frames per second.
Cyberpunk 2077 – Among the most demanding video games of 2020. On 1080p on the lowest settings, this card achieves almost 60 frames per second.
Assassin's creed Valhalla – the most recent assassin's creed game. 55 frames per second at medium to high settings in 1080p HD.
Hitman 3 – 1080p, medium settings, with a consistent 60+ fps
Far Cry 6 – newest Far Cry game was launched in 2021. Since it is well optimized, this card can run at 1080p high-ultra settings with 50+ frames per second.
Forza Horizon 5 – released in 2021, running in 1080p with maximum settings and 90 frames per second.
Elden ring – launched this year. On 1080p, high settings, the GTX 1060 6GB manages to hit around 60 frames per second.
As you can see, this card can still reach a respectable framerate in AAA games without sacrificing many details thanks to its 6GB of vram, making it an excellent choice for 1080p gaming today. I would therefore recommend this card for future 1080p gaming as the absolute minimum. I'd recommend at least a 1080 or 1080Ti for 4K and higher frame rates in 1080p.
Can nVidia GTX 1060 6GB Founders Edition do 4K?
A film? Sure!
Using a 4K monitor to browse the web? Definitely!
A game? What sport? What options? What visual characteristics? How many models and textures are used in that game? All of these would limit the 1060's capacity for effective performance. Such a game might be playable, but only at absurdly low frame rates, which would make it appear more like a stop animation.
Which 1060, also? Selling two versions was pure evil on the part of Nvidia. versions in 3GB and 6GB.
It can definitely run some older games, by which I mean those released in 2017 and earlier on 4K and depending on settings, but that's about it for gaming. With more recent games, it would undoubtedly have trouble, and that would result in framerates that aren't good. Therefore, if you're not a die-hard gamer, the nVidia GTX 1060 6GB Founders Edition does 4K in some way.
Is nVidia GTX 1060 6GB Founders Edition a silent card?
Is nVidia GTX 1060 6GB Founders Edition a silent card ?
NVIDIA can get away with employing a relatively modest heatsink and still maintain acceptable noise levels because of the GPU's low heat output.
The card is quite quiet when idle, but it doesn't have the idle-fan-off feature that almost all board vendors have been employing since the GeForce 900 graphics cards.
The fan definitely becomes more audible and noticeable during gaming, but not in a bothersome way. The GPU is barely audible quieter than the GTX 1070 Founders Edition. Custom board designs will undoubtedly make a major improvement.
We measure 31.4 dB at idle (A). This is a good outcome that is just loud enough to be heard in a living room. The reference Radeon RX 480 from AMD has a noticeably less pleasant sound than the radial fan from Nvidia. However, Nvidia's fan is a little noisier.
Our gaming loop results bring us more positive news. When the GeForce GTX 1060 reaches its maximum temperature, it only makes 35.4 dB of noise (A) so we can say that nVidia GTX 1060 6GB Founders Edition is a silent card. Over the reasonably pleasant swooshing sound made by the card, motor and bearing noises are practically inaudible. The sound is not as low and snarling as what AMD's rival product produces.
GeForce GTX 1060's running noise is primarily produced by the fan blades and airflow, even at a cursory glance. The voltage regulating circuitry doesn't make any kind of contribution. This indicates that the DHE cooling solution works effectively and silently to complete its task. But dissipating 120W is not really a difficult task.
What ports are on nVidia GTX 1060 6GB Founders Edition card?
nVidia GTX 1060 6GB Founders Edition card ports are:
DP 1.43, 
HDMI 2.0b,
 Dual Link-DVI
There are three DisplayPorts, a DVI port, and an HDMI port for connecting a display. You will need to use an active converter since, unlike earlier NVIDIA cards, the DVI connector no longer includes the analog signal. Additionally, NVIDIA upgraded DisplayPort to be approved for version 1.2 and ready for version 1.3/1.4, enabling compatibility for 4K @ 120 Hz, 5K @ 60 Hz, or 8K @ 60 Hz with two cables.
Additionally, the GPU includes an HDMI sound device. Blu-ray 3D movies and HD audio are supported by HDMI 2.0b, which is compatible with this device. The GPU video encoding unit has been updated to handle HEVC at 10-bit and 12-bit.
nVidia GTX 1060 6GB Founders Edition
Performance -

97%

Price -

97%

Value -

97%