I provide you with my nVidia GTX 1080Ti Founders Edition review. We are still in the 2016–2017 year category, and we have just passed our top. With this card, nVidia led the performance charts at the time and it is still very, very strong in every way.
This card is a beast even for modern games and tasks thanks to its 11GB of VRAM.
We shall examine this card's specifications, performance, and competitors in the article that follows.
nVidia GTX 1080Ti Founders Edition Specs
First off, the memory subsystem of the nVidia GTX 1080Ti Founders Edition is where the biggest distinction between it and the GTX 1080 can be found. With the GTX 1080 Ti, Nvidia has changed the memory to a quicker link that operates at 11Gbps rather than using the same 10Gbps GDDR5X memory that it used in both of the earlier graphics cards.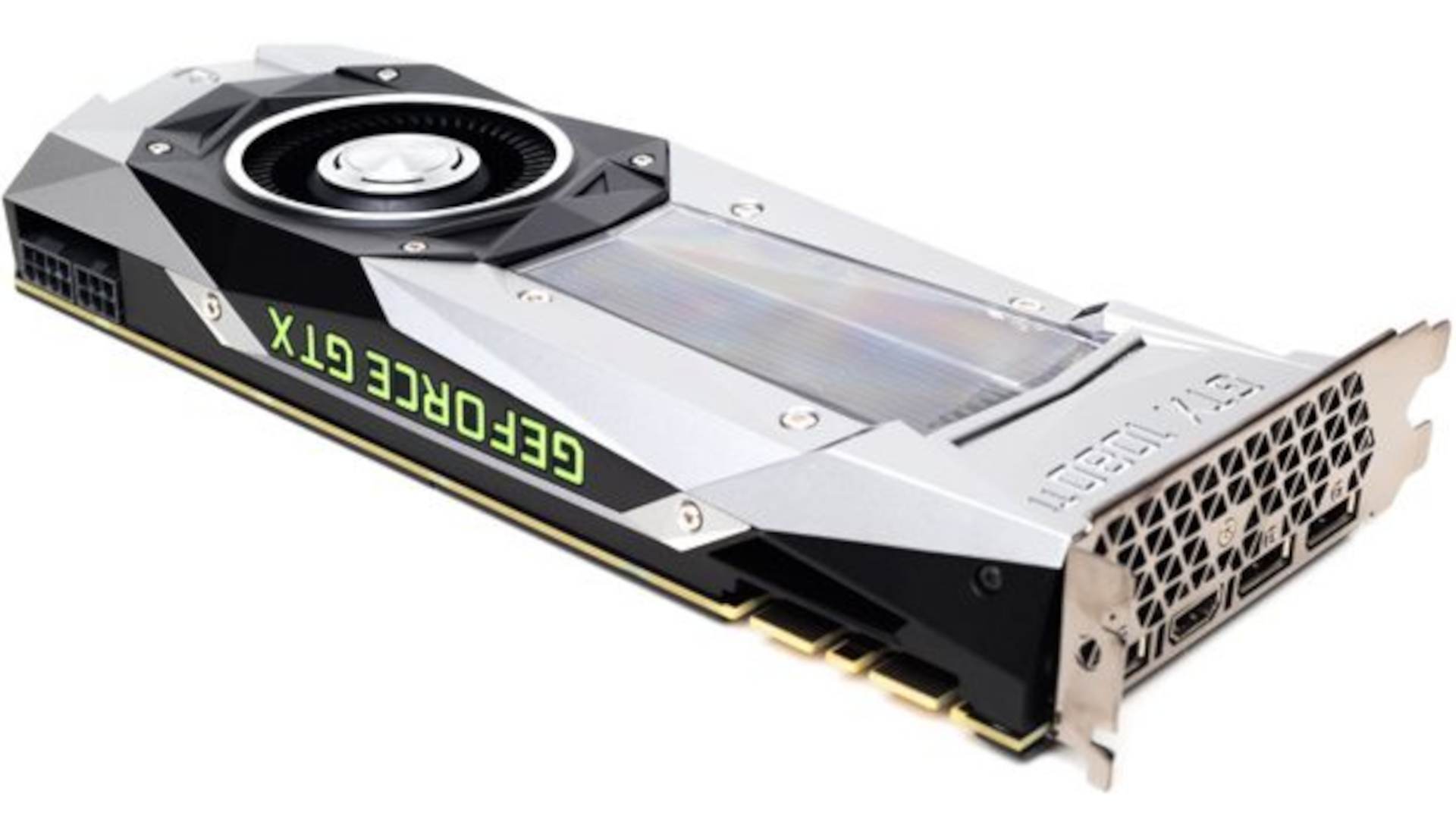 Compared to the GTX 1080's considerably narrower 256-bit bus, the GeForce GTX 1080 Ti's bus is significantly wider.
This lightning-fast memory is included in the GTX 1080 Ti in an odd amount of 11GB. It is 3GB greater than the GeForce GTX 1080 but 1GB less than the 2016 Titan X's 12GB. That represents a huge increase in game memory, and Nvidia claims that it will give the GPU enough headroom to run games at 5K resolution at their highest settings.
The majority of things have changed, nevertheless, when compared to the GeForce GTX 1080. This GPU employs the largest die Nvidia produced for this generation of architecture, often referred to as "Big Pascal," in place of the GP104 chip used in the previous flagship. We only need to consider the die size to understand how GP104 and GP102 differ from one another.
Additionally, it contains 4.8 billion more transistors, increasing its transistor count by 66 percent. That's a significant increase, turning the GeForce GTX 1080 Ti into something altogether new rather than just a turbocharged GTX 1080.
The GeForce GTX 1080 Founders Edition and the GTX 1080 Ti have the same cooler design from NVIDIA. The "GeForce GTX" logo is lighted on the side. The same backplate from the GTX 1080 is present on the back and can be partially removed to enhance ventilation for SLI. The card is 27 cm by 11 cm in size.
Three DisplayPorts and an HDMI connector are available for display communication. Although NVIDIA has totally deleted the DVI port, a DisplayPort to DVI converter is still included in the packaging. NVIDIA improved DisplayPort with Pascal so that it is now approved for version 1.2 and is ready for version 1.3/1.4, enabling compatibility for 4K @ 120 Hz, 5K @ 60 Hz, or 8K @ 60 Hz with two connections.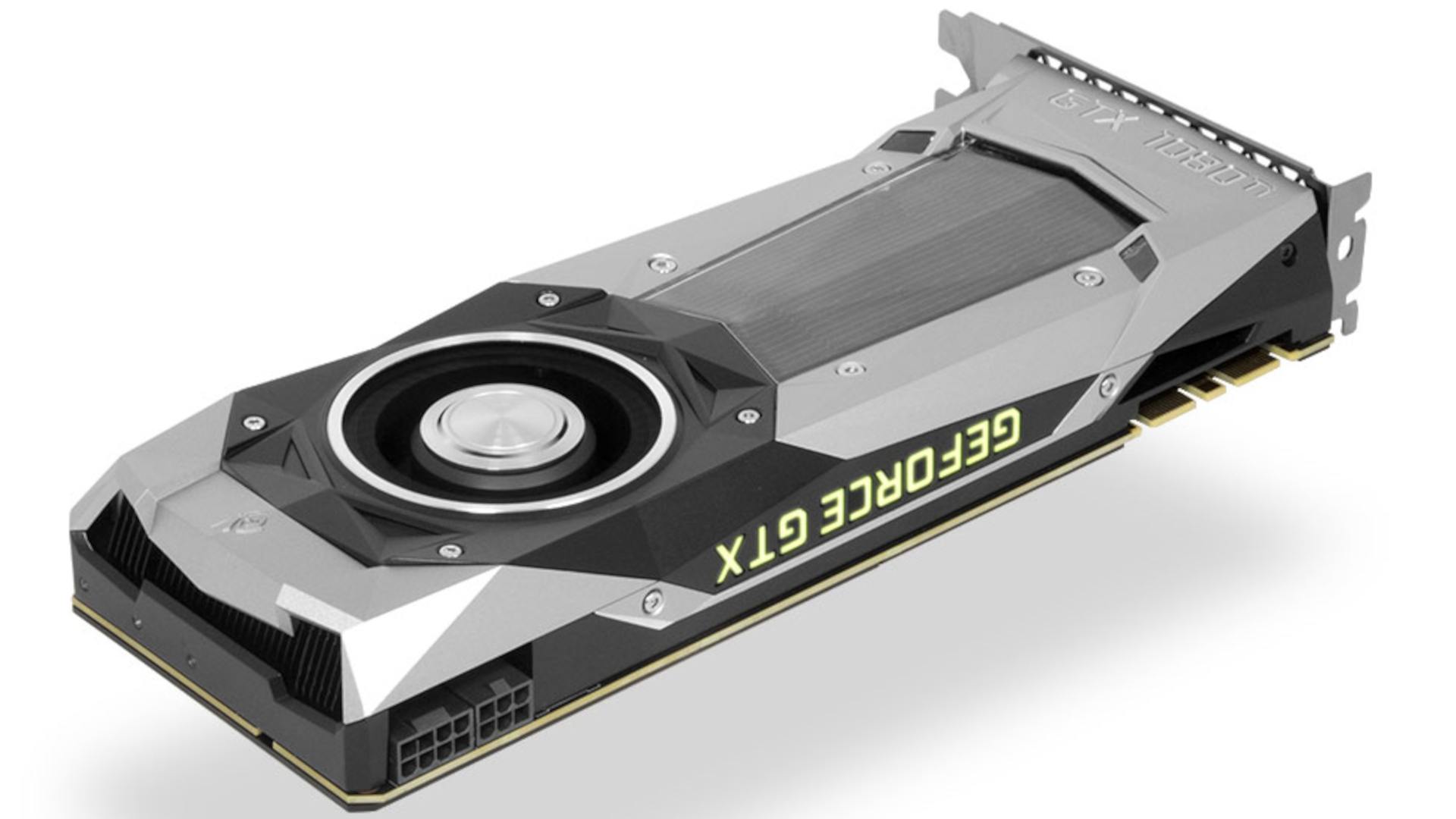 Additionally, the GPU includes an HDMI sound device. It is compatible with HDMI 2.0b, which supports Blu-ray 3D movies and HD audio. Updates have been made to the GPU video encoding unit to support HEVC at 10-bit and 12-bit.
NVIDIA made some adjustments to SLI's functioning with Pascal. In a nutshell, NVIDIA suggests new high-bandwidth SLI bridges it has termed "SLI HB" for 4K at 60 Hz and above. Both SLI fingers are taken up by these bridges. Traditional triple- and quadruple-SLI configurations are also obsolete. Only a few benchmarks can run beyond the dual-SLI configuration, to which all games are constrained.
| | |
| --- | --- |
| Name | Geforce GTX 1080Ti |
| Manufacturer | Nvidia |
| Launch Date | 10th March 2017 |
| Bus Standard | PCI Express 3.0 |
| OpenGL | OpenGL®4.5 |
| Video Memory | 11GB GDDR5X |
| Engine Clock | GPU Boost Clock: 1582 MHzGPU Base Clock: 1481 MHz |
| CUDA Core | 3584 |
| Memory Speed | 11 Gbps |
| Memory Type | GDDR5X |
| Memory Size | 11GB |
| Memory Interface | 352-bit |
| Resolution | Digital Max Resolution 7680 x 4320 |
| Interface | 1x HDMI 2.03x DisplayPort 1.4a |
| Maximum Display Support | 4 |
| Dimensions | 26.7 x 11.2 x 4.0 Centimeter |
| Recommended PSU | 600W |
| Power Connectors | 1x 6-pin + 1x 8-pin |
nVidia GTX 1080Ti Founders Edition Gaming & Performance
What can be said about this graphic card monster? Even though it has been out for five years, it can still play any game at 1080p at 60 frames per second. It was actually designed for 2K/4K gaming back in the day because it has 11GB of VRAM, and it can still accomplish that, but only with some more recent games.
But who does it now compete with, and how does this card's price to performance ratio work?
You can purchase RTX 2070S, RTX 3060, RX 6600 XT, and RX 5700 XT in that price range, and this card can easily compete on performance with all of them.
I've compared this card to the RTX 2070S and RX 5700 XT in the most recent games, and it performed amazingly.
The first game we tested was the most recent role-playing game, Elden Ring, which is quite GPU intensive. nVidia GTX 1080Ti Founders Edition was able to attain 60 frames per second at maximum settings in 1080p resolution. Two more cards received the same score. Interestingly, the nVidia GTX 1080Ti Founders Edition maintained 60 frames per second in 2K resolution while the other 2 cards had an fps reduction to roughly 55.
The most recent Hitman game, Hitman 3, required new drivers and architecture, which caused the nVidia GTX 1080Ti Founders Edition to have some trouble. GTX 1080Ti managed 137 frames per second at 1080p High settings. Both the RX 5600 XT and the RTX 2070S managed 152 and 160 frames per second. In 2K resolution, GTX 1080Ti produced 99 frames per second while the other 2 GPUs managed about 110.
Conclusion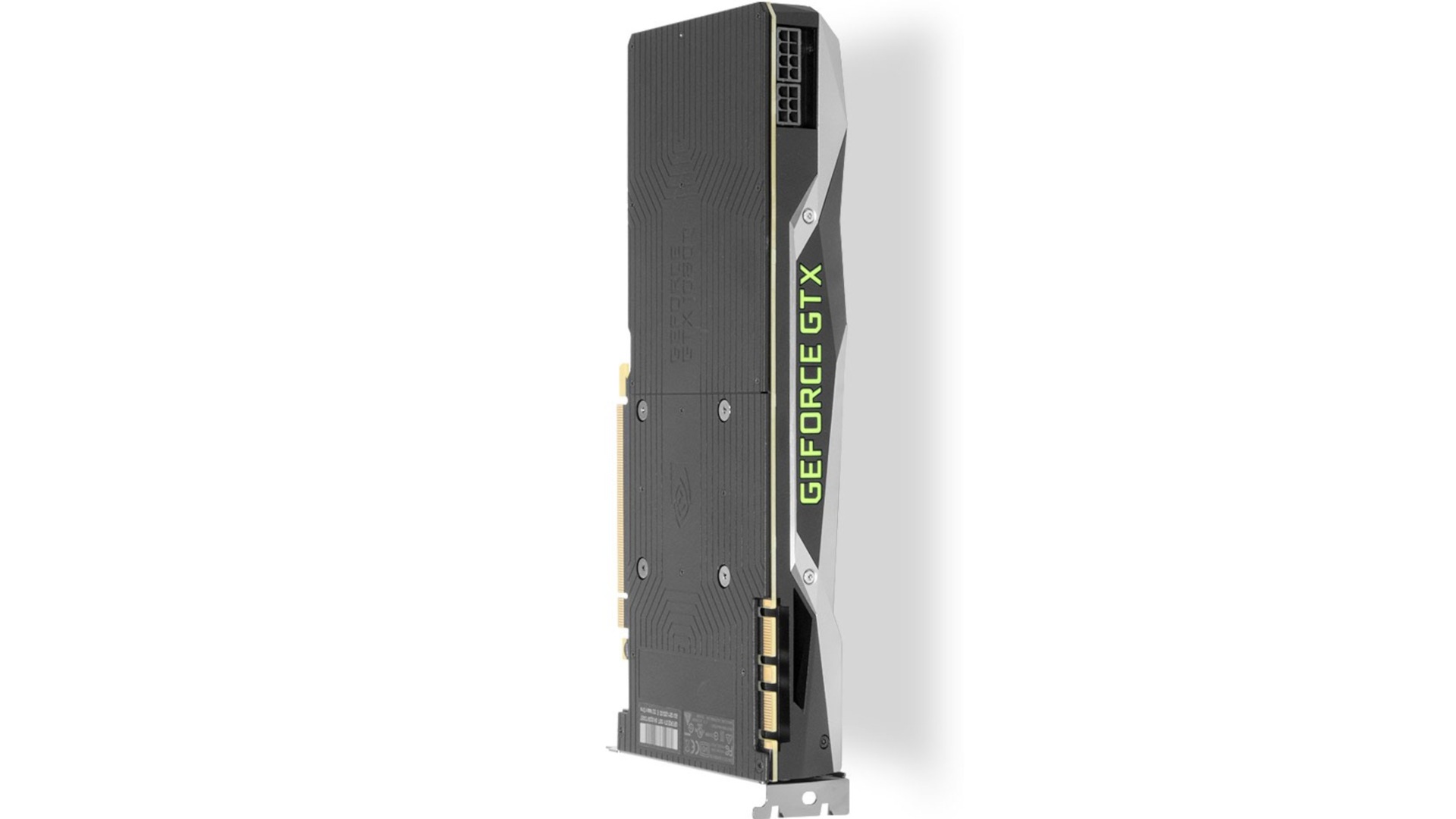 So let's wrap up. The nVidia GTX 1080Ti Founders Edition is a card with a lot of raw power and versatility. However, I advise aiming for newer cards if you want reduced power usage, newer architecture, and less GB of VRAM. However, a reasonably priced GTX 1080 is well worth the money.
Although it has good build quality and appropriate noise and temperature levels, this card's pricing may be slightly higher than that of other GTX 1080Ti versions. In the $300 section of cards, you can't go wrong with any card you choose.
Who makes nVidia GTX 1080Ti Founders Edition?
The Founders Edition cards are the first to be released. This means that Founders Edition is the only way to get your hands on the newest cards as soon as possible.
Founders Edition is typically considered to be a basic card. built according to the original plan. It used to include a blower-style cooler that could accommodate some pre-built computers with compact form factors. However, it appears that these are no longer sufficient as both Nvidia and AMD have chosen more capable coolers in their most recent cards. Due to their cooler designs, the founders' equipment from the past tended to run hot and loud.
Nvidia designed the reference cooler for the Founders Edition cards. This is typically represented by a blower-style fan at the far end of the card that draws air in and expels it out the other end of the card at the back of your case. Depending on your needs, this may or may not be a better cooling solution, but it generally results in the GPU chip running hotter than with third-party cooler designs.
Basically, the nVidia GTX 1080Ti Founders Edition is made by the nVidia company.
Is nVidia GTX 1080Ti Founders Edition good for gaming?
Because the previous answers are all from 2-3 years ago, an updated answer will most likely help. I've had my GTX 1080ti since autumn 2017, and I'm surprised that my PC build can still run every game. My processor is an Intel i7-7700K, and I have 32 GB of RAM running at 2666 Mhz (using dual-channels). Looking at the CYRI score, I can run the game 100% of the time on minimum and 98% of the time on recommended. That means this PC has aged well.
When the next-generation cards were released, I noticed that the RTX 2070 and GTX 1080ti were both equally powerful, implying that the only real upgrades would result in a diminishing return of value. In other words, the RTX 2000 series was obsolete and it was preferable to wait for the RTX 3000 series.
Because the majority of GTX 1080ti owners have Kaby Lake-based processors, the bottleneck in this case is the CPU itself if upgrading the GPU. In that case, instead of upgrading the CPU, get a new motherboard that supports newer generation CPUs, which will make the computer perform far better than upgrading the GPU due to the CPU bottleneck. If you're in the same boat as me, prioritize a CPU upgrade (along with a new motherboard) before considering a GPU upgrade.
I'm saving up for the MB/CPU upgrade (and possibly a better cooling system as well) and will continue to use the GTX 1080ti with the new CPU for a while. At that point, an upgrade to an RTX 3070 will be a significant improvement… if not something even better. Alternatively, you could simply wait for the RTX 4000-series before upgrading the GPU.
Another important point to note is that the advancement of hardware has far outpaced the advancement of developers, and the number of games that use RTX and DLSS is still limited. That means the GTX 1080ti is still the top gaming GPU. A fun fact is that the high demand for GTX 1080ti in the used market has increased the value of my graphics card since I purchased it three years ago. It is now more valuable than it was three years ago.
Conclusion: As of autumn 2022, the GTX 1080ti is still one of the best GPUs, and I believe it will perform well even in 2022-23. You'll want to replace it around 2023, so you might as well wait for the RTX 4000 series, unless you really want to have ray-tracing enabled and go with an RTX 3070 at this point.
Can nVidia GTX 1080Ti Founders Edition do 4K?
Absolutely! This GPU is currently overkill for most games, and I don't own any games that can't be played at the highest settings. There are a few AAA games that can still challenge the 1080ti on highest settings, coming in just under 60fps, but at 4k you can afford to turn down settings like anti-aliasing to achieve a consistent 60fps given the diminishing returns from higher oversampling.
For the time being, the 1080ti appears to be future-proofing your gaming experience for at least a few years. Only games that were published after 2020 have a chance to question this card's ability to achieve 60 frames per second. Although some settings may need to be lowered, most of them can be played at 4K because this card has 11GB of vRam. Therefore, nVidia GTX 1080Ti Founders Edition does 4K and is a good investment if found at a low price for 4K.
Is nVidia GTX 1080Ti Founders Edition a silent card?
So is nVidia GTX 1080Ti Founders Edition a silent card?
The idle-fan-off feature, which totally silences fans during idle, light gaming, and web surfing, is not included with NVIDIA Founders Edition cards. However, even while idle noise levels are relatively low at 27 dBA, they are still not as quiet as custom designs, which produce no noise in this situation.
When playing games, the fan significantly increases and almost reaches 40 dBA. In my opinion, this is excessive, and temps are high as well, frequently exceeding the thermal limit during gaming and causing boost clocks to slow down.
What ports are on nVidia GTX 1080Ti Founders Edition?
nVidia GTX 1080Ti Founders Edition ports are:
For display connectivity, there are three DisplayPorts and an HDMI port available. Despite NVIDIA completely eliminating the DVI connector, the box still comes with a DisplayPort to DVI adapter. NVIDIA enhanced DisplayPort with Pascal, making it compliant with 4K At 120 Hz, 5K @ 60 Hz, or 8K @ 60 Hz with two connections. It is presently authorized for version 1.2 and is prepared for version 1.3/1.4.
Additionally, the GPU includes an HDMI sound device. Blu-ray 3D movies and HD audio are supported by HDMI 2.0b, which is compatible with this device. The GPU video encoding unit has been updated to handle HEVC at 10-bit and 12-bit.
nVidia GTX 1080Ti Founders Edition
Performance -

97%

Price -

99%

Value -

98%