In this article i provide you with my nVidia GTX 1080 Founders Edition review. We are now reviewing the top nVidia graphics cards from the 2016–2017 model year. When they were first released, the nVidia GTX 1080 Founders Edition, GTX 1070, GTX 1070Ti, and GTX 1080Ti served as high-end cards, and they still blow people away today.
The first GPU based on Pascal designed for gamers was the GeForce GTX 1080. It was dubbed "the new king" of the GPU industry by Nvidia, and it was constructed utilizing "3D" FinFET transistors using a 16-nanometer (nm) manufacturing process.
How is it doing now? We will see in the next article what this card's competition is, how much it costs, and how well it performs.
nVidia GTX 1080 Founders Edition Specs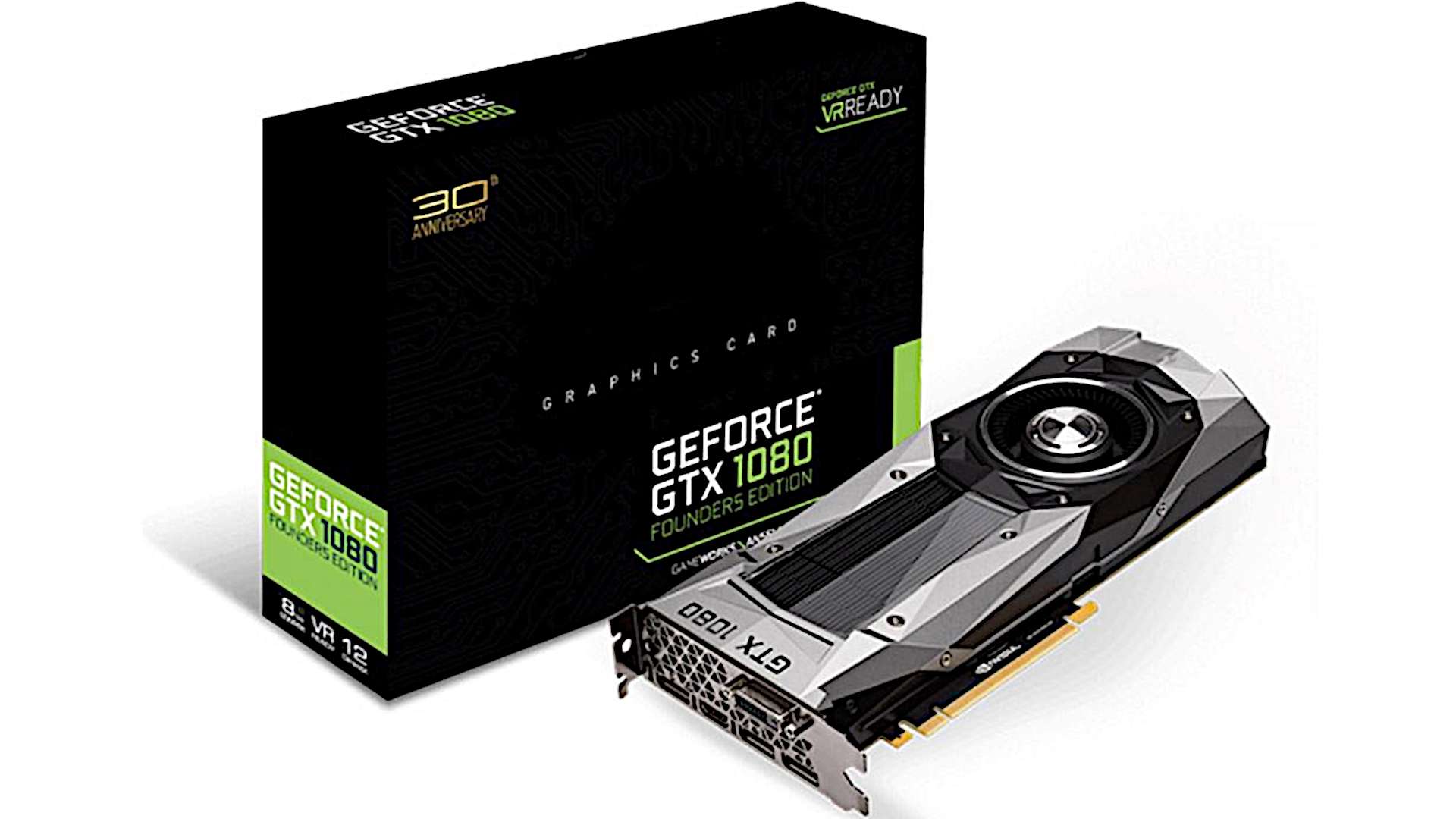 The shroud for the nVidia GTX 1080 Founders Edition is injection molded from aluminum and comes in silver and black colors. Although the metal cover conveys a lot of quality, it weighs more than 35 ounces (one kilogram). The weight of this 1080 and the GeForce GTX 1070 Founders Edition from Nvidia is nearly same (the 1080 is just one-third of an ounce, or 10 grams heavier).
A two-piece plate that wraps around the board's backside serves no use other than to give it a more polished appearance. The plate may be unscrewed without creating a problem if you wish to boost airflow in a multi-card system with 1080s stacked one on top of the other.
The GeForce GTX logo, which is blazing green, dominates the top of the card. The end of the card houses the eight-pin auxiliary power connector. It may not be to everyone's taste, but the mechanical, jagged shape is unmistakable.
The rear bracket has five outputs, four of which can be used at once in a multi-monitor setup. Three DisplayPort 1.4 outputs, one HDMI 2.0b port, and one dual-link DVI-D connector are included. To increase exhaust flow, the remainder of the plate is vented.
In addition to using a smaller 16nm technology than Maxwell, Nvidia's Pascal GPU also makes use of a more modern FinFET transistor. Instead of arranging transistors side by side, FinFET stacks them in three dimensions. This enables Nvidia to fit more transistors into a smaller area than it has ever been able to, similar to the 3D NAND we've seen in Samsung SSDs like the Samsung SSD 850 Pro. And improved performance is often achieved by placing more transistors in a given area.
How many extra transistors are there? It's two billion more in the case of the GeForce GTX 1080, yep, with a "B." The GeForce GTX 980, which served as the GeForce GTX 1080 card's predecessor, has 5.2 billion transistors. Despite the fact that the die's size has not changed, the GeForce GTX 1080 boasts 7.2 billion transistors.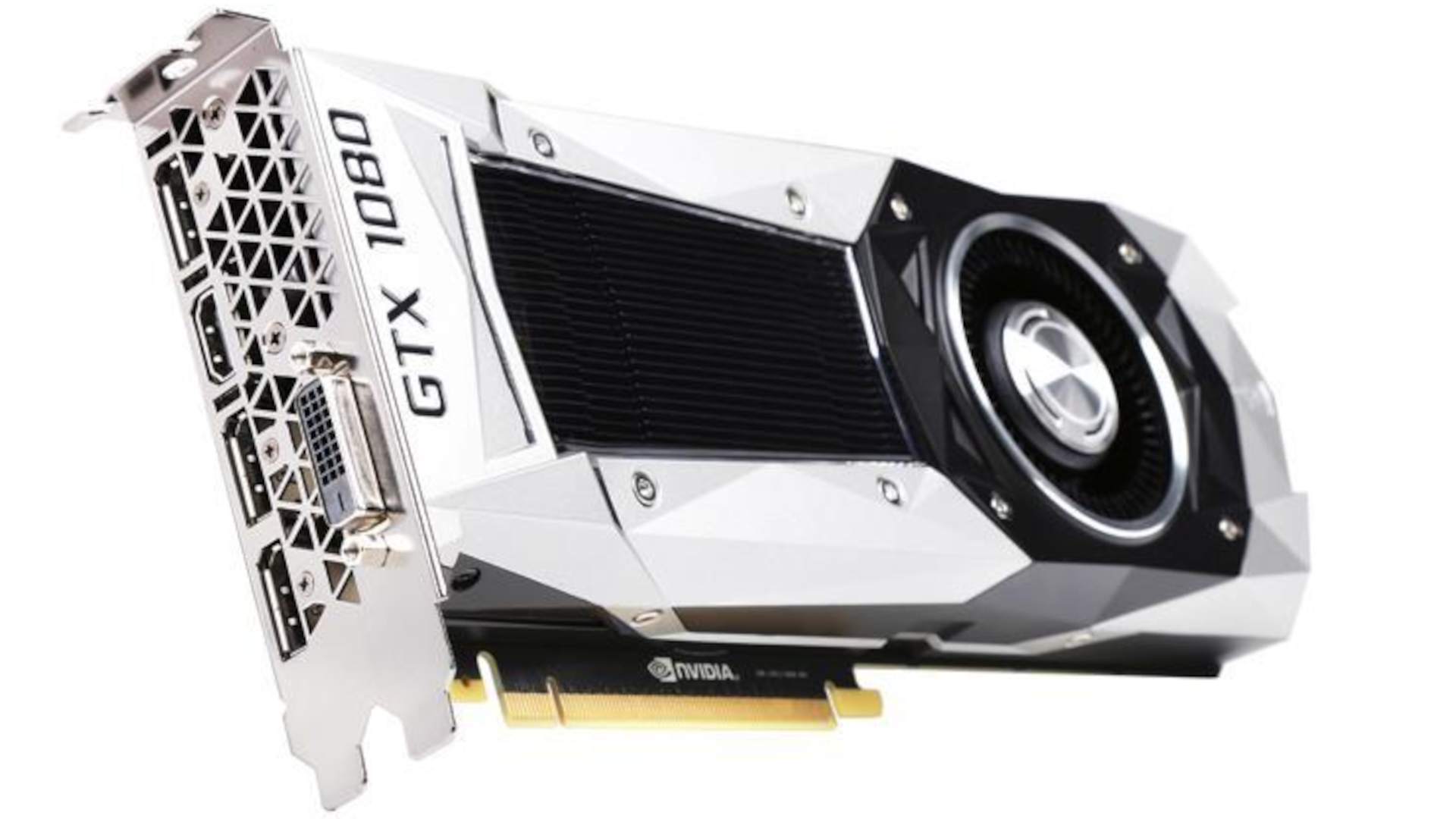 Amazingly, nVidia GTX 1080 Founders Edition thermal design power (TDP) rating is only 15 watts greater than the GeForce GTX 980's despite having far more transistors. (It is estimated to need 180 watts, versus 165 watts for the GeForce GTX 980.) Even more astounding is the fact that the GeForce GTX 1080 should have a significant performance advantage over the GeForce GTX 980 at a relatively low "cost" in terms of power consumption.
Pascal's energy economy is further demonstrated by the GeForce GTX 1080's need for only one eight-pin PCI Express power connector, as opposed to the two six-pin connectors required by the GeForce GTX 980. We have never seen a flagship GPU that needs just one power connector, but this one does.
| | |
| --- | --- |
| Name | Geforce GTX 1080 |
| Manufacturer | Nvidia |
| Launch Date | 27th May 2016 |
| Bus Standard | PCI Express 3.0 |
| OpenGL | OpenGL®4.5 |
| Video Memory | 8GB GDDR5X |
| Engine Clock | GPU Boost Clock: 1607 MHzGPU Base Clock: 1734 MHz |
| CUDA Core | 2560 |
| Memory Speed | 10 Gbps |
| Memory Type | GDDR5X |
| Memory Size | 8GB |
| Memory Interface | 256-bit |
| Resolution | Digital Max Resolution 7680 x 4320 |
| Interface | 1x DVI1x HDMI 2.03x DisplayPort 1.4a |
| Maximum Display Support | 4 |
| Dimensions | 26.7 x 11.2 x 4.0 Centimeter |
| Recommended PSU | 500W |
nVidia GTX 1080 Founders Edition Gaming & Performance
So even though this card is six years old, it still offers above-average gaming performance. It can handle all games with 1080p resolution and maximum details at 30+ frames per second.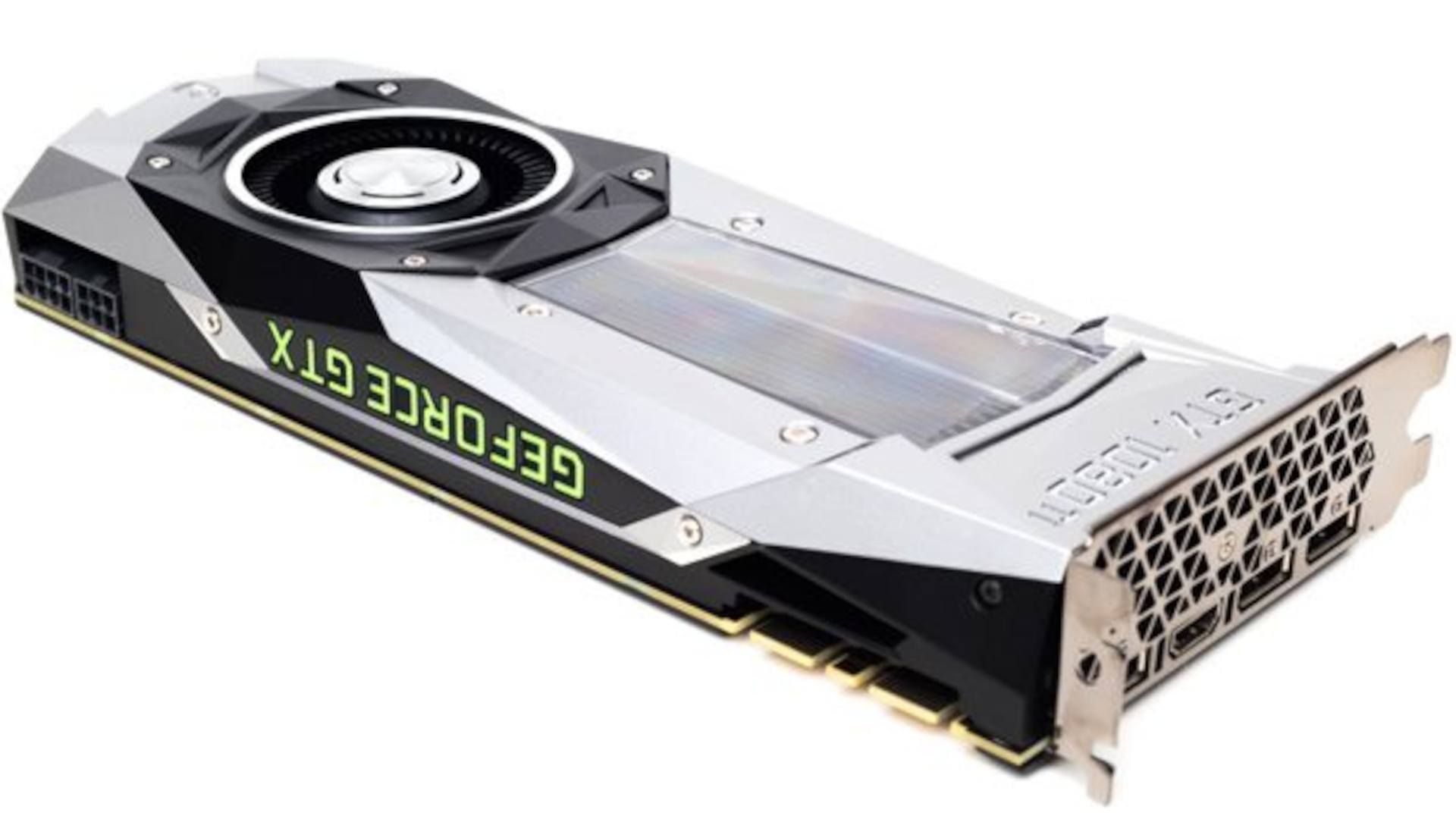 But is it currently the best buy? Must you purchase this card? How does it do in comparison to newer cards?
I've tested this card in a variety of games against newer cards, and the results are just astounding. Comparatively speaking, it is 10% stronger than 1070Ti.
The RX 5600 XT 6GB and RTX 2060 6GB cards are this card's primary rivals, however, the nVidia GTX 1080 Founders Edition even manages to outperform them in some recent games.
The nVidia GTX 1080 Founders Edition managed to maintain 60+ frames per second at 1080p maximum settings in the new Assassin's Creed Valhalla, while the RX 5600 XT averaged around 58 and the RTX 2060 at 56 fps.
On medium/high settings, the most taxing GPU game right now, Cyberpunk 2077, the nVidia GTX 1080 Founders Edition averaged 55 frames per second, RX 5600 XT 60, and RTX 2060 65.
All three cards in God of War averaged about 72 frames per second at 1080p maximum details.
Even 2K/4K gaming is possible with this card, depending on the game and the level of detail you choose.
The nVidia GTX 1080 Founders Edition demonstrated its superiority in older titles, although RX 5600 XT and the newer RTX architecture also displayed some advantages.
Conclusion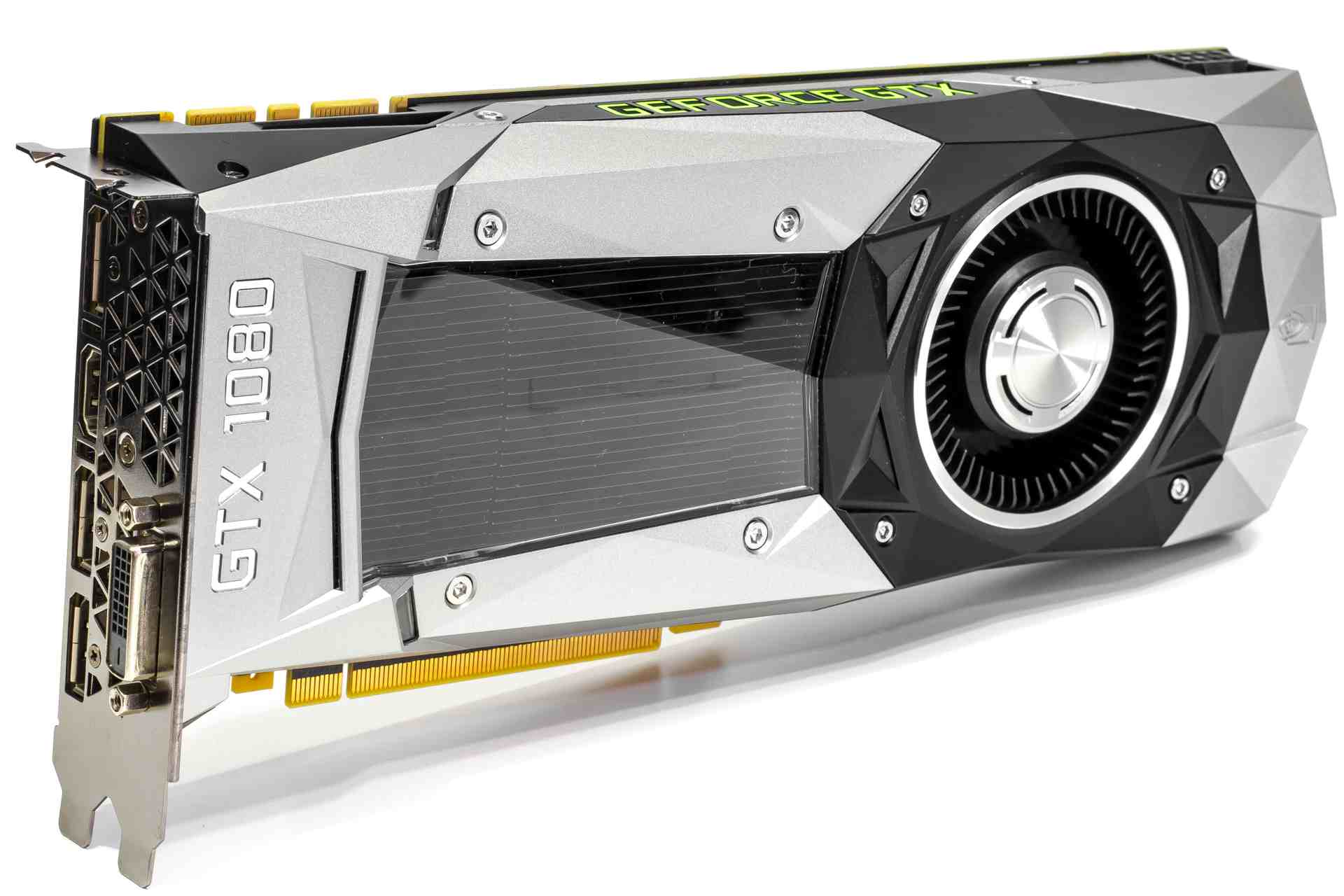 Similar to the RX 5600 XT and RTX 2060, this card's current MSRP price is roughly $250. This card's superior construction and effective cooler are advantages, although its price may be more than that of other GTX 1080 versions.
Those 2GB of VRAM can be helpful in specific scenarios and games, but you must keep in mind the updated architecture and drivers of RTX cards.
You won't be disappointed with any of those 3 cards, but for good 1080p gaming, you can even save some cash and purchase the 1070 for a more affordable price.
Who makes nVidia GTX 1080 Founders Edition?
The GeForce GTX 1080 Founders Edition is, first and foremost, a graphics card designed and built by NVIDIA engineers with hundreds of years of combined experience. They've designed and built dozens of graphics cards over multiple generations, and with the release of the stunning GeForce GTX 690, they pioneered the move away from plastic shrouds.
They are intimately familiar with all aspects of hardware and software, and they have used their knowledge and skill to create the GeForce GTX 1080, the best graphics card we've ever made. It's lightning fast, extremely cool, extremely efficient, highly overclockable, and whisper quiet.
The GeForce GTX 1080 Founders Edition is machine finished and heat treated for strength, durability, and rigidity, with premium materials and components such as a die-cast, tessellated aluminum body and low-profile, modifiable backplate.
So we can say that the nVidia GTX 1080 Founders Edition is made by the nvidia company.
Is nVidia GTX 1080 Founders Edition good for gaming?
With the passage of time, games have become more hardware demanding, and those days are long gone. We used to play games on a 2 core CPU with an igpu and 2GB of RAM. To answer question, yes, the GTX 1080 is still a good GPU. It is capable of 1080p gaming with some graphics compromises. It can run any 2022 game, but the graphics settings must be adjusted according to the game.
If you already have a GTX 1080, consider yourself very fortunate; keep it and use it sparingly, as you are all aware of the current state of the GPU market.
If you intend to buy it from a secondhand market, always go for it if the asking price is reasonable. However, keep in mind that it is a power hungry GPU.
So, let's take a look at some GTX 1080 Founders Edition game benchmarks.
Star Wars Battlefron II – The game was released in 2017, but it is a very GPU intensive game. The GTX 1080 Founders Edition handles it with ease, averaging around 120 fps on the highest settings and in 1080p.
Apex Legends – one of the most well-known esports games On 1080p, ultra settings, this card averages around 120 frames per second.
Metro Exodus – This game has been released in 2019. On the highest settings in 1080p, this card averages around 90 frames per second.
Red dead redemption 2 – This is a very GPU-intensive game. The GTX 1080 here averages around 50 fps on ultra settings and 1080p, which is excellent.
Dirt 5 – The latest game in the Dirt series. On ultra settings and 1080p, this card averages around 65 frames per second.
Horizon zero dawn – A very demanding GPU game that was released in 2020. On 1080p, this card averages around 60 frames per second on ultra settings.
Mafia definitive edition – 2020 game, 70+ frames per second on 1080p highest settings.
Cyberpunk 2077 – On 1080p and high – ultra settings, the GTX 1080 achieves 60+ frames per second.
Assassins Creed Valhalla – In the latest Assassin's Creed game, the GTX 1080 achieves 60+ fps on 1080p and high – ultra settings, which is considered excellent.
Forza Horizon 5 – The latest game in the Forza Horizon series. On 1080p and high-ultra settings, the GTX 1080 achieves around 80 frames per second.
The CPU used for testing was an 11th generation i5, so it wasn't a bottleneck.
So we can basically say that the nVidia GTX 1080 Founders Edition is good for 1080p gaming, and that it can run any game at the highest possible settings while maintaining a reasonable frame rate. However, for 4K gaming, you will undoubtedly require a more powerful and recent card.
Can nVidia GTX 1080 Founders Edition do 4K?
4k gamer here, I have a 4k setup and put a lot of thought into it before building the machine.
No, a single GTX 1080 is underkill, if that makes sense.
Yes, it will play, but you will have to adjust a number of settings to achieve smooth 60fps.
There are numerous sources that list the average frame rate for various setups… What really matters is the minimum frame rate.
You can use a single GTX 1080Ti and adjust only a few settings…
However, if you want 4k, max settings, and at least 60fps, you'll need two GTX 1080 SLI cards. (I have this, and it is fucking awesome) This has its own set of issues, because not every game supports SLI, and you may experience microstuttering at times. SLI can be annoying. Of course, having two cards doubles the cost, but this setup consistently delivers 60fps (and rarely drops below 60).
So, basically, the nVidia GTX 1080 Founders Edition does 4K resolution. Videos, movies, and games will not cause any issues, but depending on the game, you may need to lower the settings and adjust to it.
Is nVidia GTX 1080 Founders Edition a silent card?
So is nVidia GTX 1080 Founders Edition a silent card ? NVIDIA Founders Edition cards do not include an idle-fan-off feature, which eliminates fan noise during idle, light gaming, and Internet browsing. Idle noise levels are very low at 27 dBA, but not as low as on custom-designed machines, which emit no noise in this scenario.
During gaming, the fan speeds up significantly, reaching nearly 40 dBA. This, in my opinion, is excessive, and temperatures are high as well, almost always reaching the thermal limit as you game, resulting in reduced boost clocks.
What ports are on nVidia GTX 1080 Founders Edition?
nVidia GTX 1080 Founders Edition ports are:
An HDMI port and three DisplayPorts are available for display connectivity. Although the DVI port has been removed entirely, NVIDIA has included a DisplayPort to DVI adapter in the package. NVIDIA also updated DisplayPort with Pascal to be 1.2 certified and 1.3/1.4 ready, enabling support for 4K @ 120 Hz, 5K @ 60 Hz, or 8K @ 60 Hz with two cables.
The GPU also includes an HDMI sound device. It supports HD audio and Blu-ray 3D movies and is HDMI 2.0b compatible. The GPU video encoding unit now supports HEVC at 10-bit and 12-bit resolutions.
nVidia GTX 1080 Founders Edition
Performance -

97%

Price -

97%

Value -

97%