Power supply units (PSUs) are sometimes overlooked when designing a PC in favor of flashier parts like graphics cards and RGB-filled peripherals. Experienced builders know, however, that a dependable and effective PSU is the foundation of a strong and high-performance system.
With its integrated RGB lights, the Thermaltake Toughpower iRGB PLUS 1000W Gold from Thermaltake, a well-known name in the PC hardware sector, wants to not only supply enough power but also give your system a little bit of visual flair. We'll examine the Thermaltake Toughpower iRGB PLUS 1000W Gold features, performance, looks, and overall value in this in-depth review.
We have to admit that we have grown very fond of Thermaltake in recent years. Despite being a relatively new brand, the business has been working hard to introduce an astonishingly wide array of products.
But with the Thermaltake Toughpower iRGB PLUS, we have more than a little something unique.
This power supply, which essentially serves as their new flagship model, offers more features than simply the RGB bells and whistles that were present in many of their earlier models. Oh no, this raises the stakes considerably!
This is without a doubt one of the most technologically advanced power supply available right now, with features like smart power management and even the capability to be controlled via different apps.
Thermaltake Toughpower iRGB PLUS 1000W Gold Packaging & Design
You are provided a wide variety of cables to help you link up your system because this is a modular power supply, specifically one that has been created with great performance as a key feature in the design. This should make the Thermaltake Toughpower iRGB ideal for any gaming or business PC system, given the quantity you are given.
The "Toughpower" branding tends to steer clear of the brighter colors with a much more "all business" manner of presentation, in contrast to many other Thermaltake products. You can find a lot of reliable information on the front of the power supply. Its name, wattage, and all of its salient characteristics are provided. A good, crisp picture of the power supply showing its RGB illumination in action rounds up the presentation.
Instead of stuffing the back with pointless details, they keep it clear, sharp, and to the point in a way that has come to be recognized as being characteristic of Thermaltake. You are given all the important relevant information relating to the product. Along with more information about the salient characteristics of this. We've said it before and we'll say it again: many businesses may benefit from Thermaltake's excellent packaging!
A sleek and contemporary design makes the Thermaltake Toughpower iRGB PLUS 1000W Gold a perfect fit for a range of build aesthetics, from understated elegance to bright and colorful themes. Because of the unit's entirely modular design, you only need to attach the wires you need, which reduces cable clutter and improves airflow inside your case. The body of the PSU has a matte black finish that gives off a luxury vibe and provides a perfect backdrop for the RGB lighting to pop.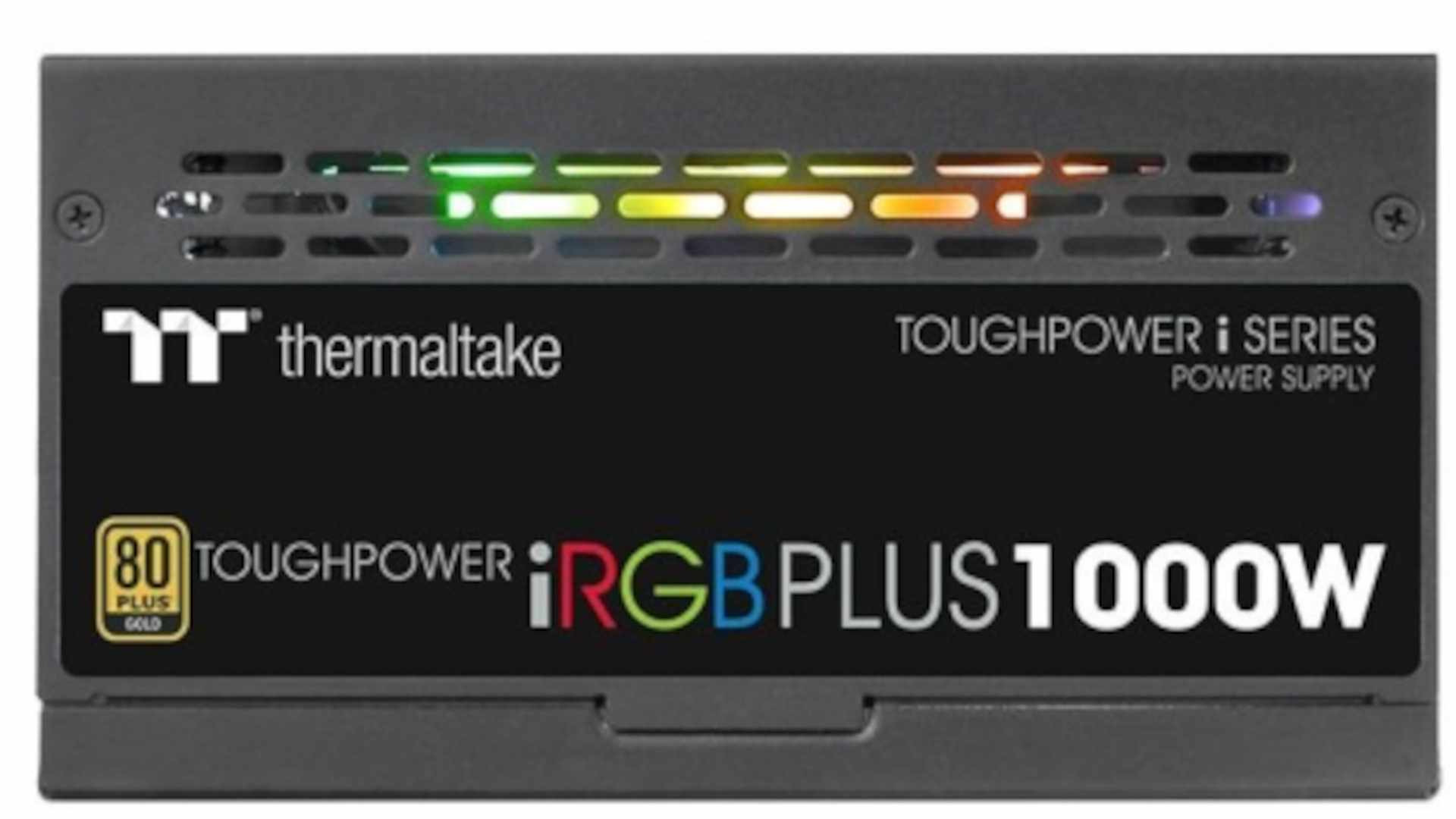 The inbuilt RGB lighting is what really distinguishes this PSU in terms of looks. With the use of well-known motherboard RGB software like ASUS Aura Sync, MSI Mystic Light, and others, you can synchronize the lighting with other RGB components using the PSU's 140mm RGB fan that can be customized and supports 256-color illumination.
Your PSU transforms from an ordinary component into a focal point of aesthetic attraction thanks to the supple and colorful lighting effects. The Thermaltake Toughpower iRGB PLUS 1000W Gold offers a variety of lighting settings to suit your tastes, whether you like a constant color glow or dynamic lighting effects that change in response to system load.
The Thermaltake Toughpower iRGB PLUS 1000W Gold is admirably constructed. Its 1000W power rating is more than enough for even powerful gaming rigs with multiple GPU configurations. Due to the PSU's 80 PLUS Gold certification, it operates at a high level of efficiency and uses less energy than typical power supplies. Reduced heat production as a result of this certification also adds to the stability of the system as a whole.
To guarantee long-term dependability and reliable power delivery, Thermaltake outfitted this PSU with high-quality parts, including Japanese capacitors. In order to streamline power distribution and guarantee constant voltage across your components, the equipment supports a single +12V rail design. Especially when performing demanding tasks like gaming or content creation, this is essential for system stability.
The PSU's entirely modular design makes cable management simple by letting you attach only the wires you require. This results in a cleaner and neater build as well as better ventilation inside your case. A wide range of cables, including those needed for contemporary systems with numerous graphics cards and storage devices, are included with the power supply unit (PSU).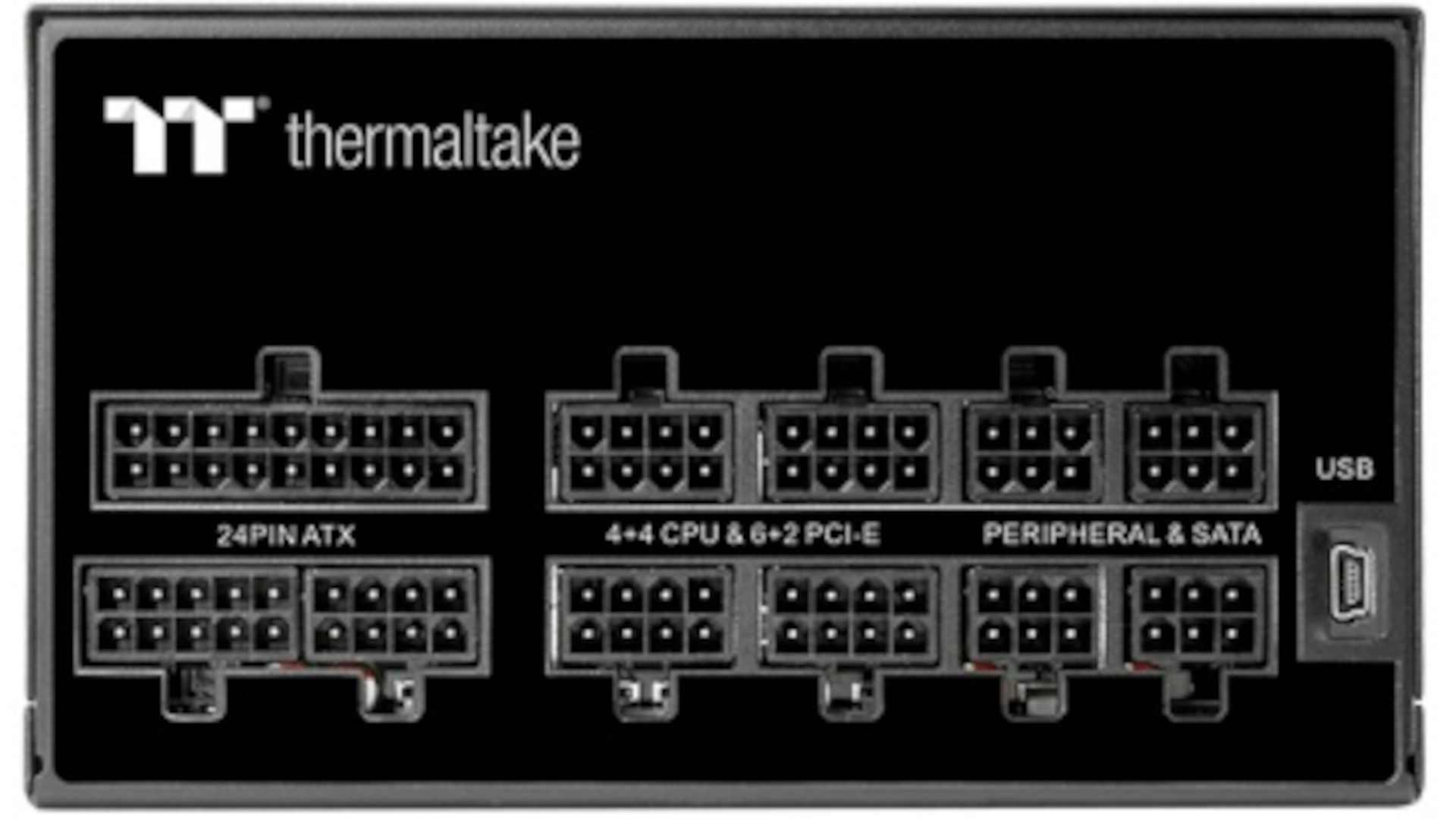 Thermaltake Toughpower iRGB PLUS 1000W Gold General Information
| | |
| --- | --- |
| Model | Thermaltake Toughpower iRGB PLUS 1000W Gold |
| Type | ATX 12V 2.4 and EPS 12V 2.92 |
| Max Output Capacity | 1000W |
| Certification | 80 PLUS Gold |
| Modular | Fully Modular |
| Dimensions | 150mm (W) x 86mm (H) x 160mm (D) |
| Fan Size | 140mm RGB Fan |
| Fan Bearing Type | Fluid Dynamic Bearing |
| RGB Lighting | 256-Color RGB Illumination |
| Connectors | 1 x 24-Pin ATX, 2 x 8-Pin (4+4) EPS12V, 6 x 8-Pin (6+2) PCIe, 10 x SATA, 5 x Peripheral, 1 x Floppy |
| Input Voltage | 100V – 240V |
| Input Current | 12A – 6A |
| Input Frequency | 50Hz – 60Hz |
| Efficiency | Up to 90% at Typical Load (80 PLUS Gold) |
| Protections | OVP, UVP, OPP, SCP, OTP |
| Cooling | Intelligent Fan Control (Zero RPM Mode) |
| Operating Temperature | 0°C – 50°C |
| MTBF | 120,000 hours |
| Warranty | 10 Years |
Thermaltake Toughpower iRGB PLUS 1000W Gold Conclusion
In a single unit, the Thermaltake Toughpower iRGB PLUS 1000W successfully combines strength, effectiveness, and beauty. It is a formidable competitor in the market for high-performance PSUs thanks to its durable build quality, modular design, and consistent performance. The incorporation of programmable RGB lighting adds a layer of aesthetic appeal and enables you to completely customize the appearance of your system.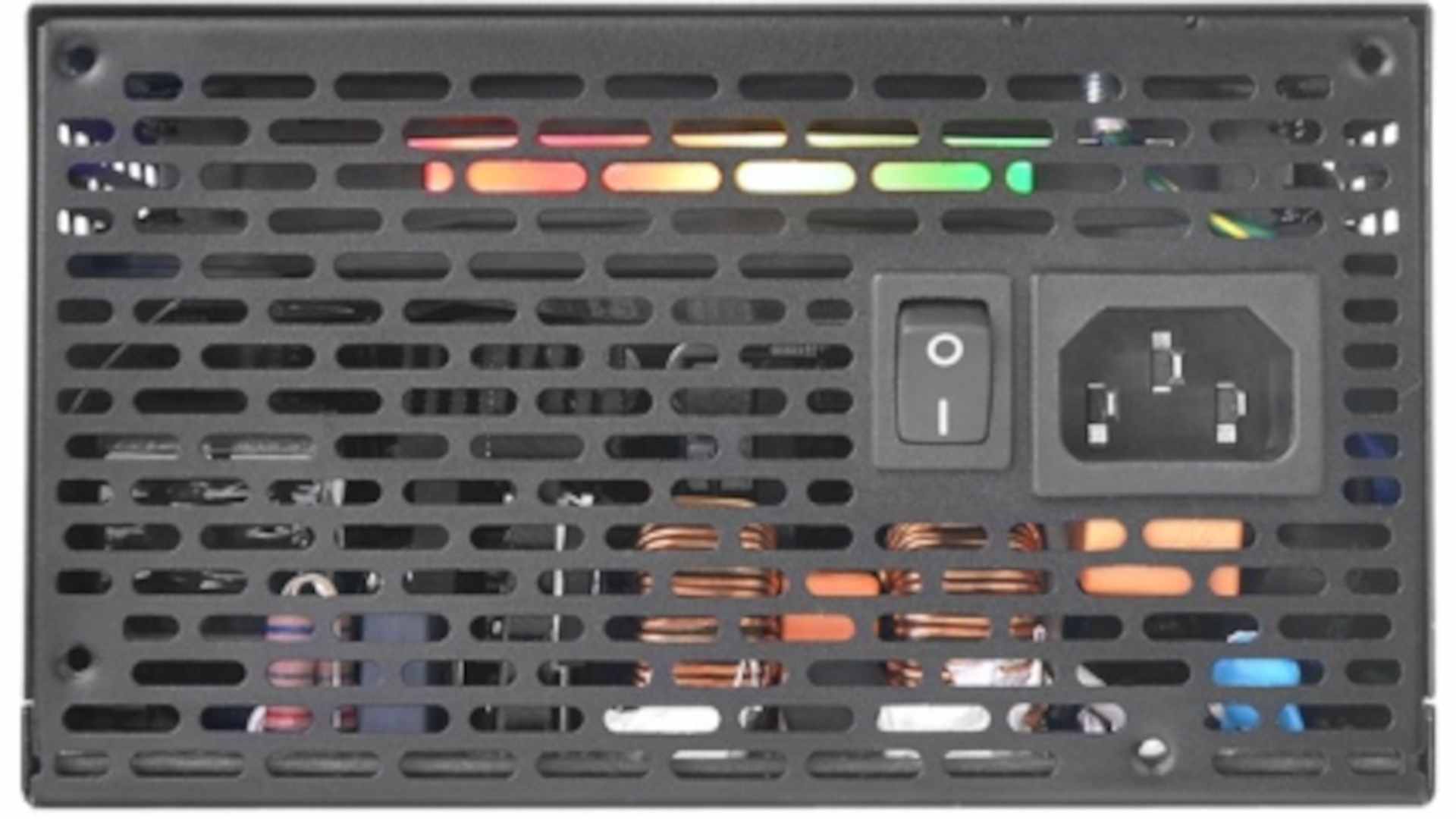 For enthusiasts and builders who require both power and style, the PSU's price point may be greater than that of non-modular or lower-rated units, but its features and performance make it a wise purchase. The Thermaltake Toughpower iRGB PLUS 1000W is suited to the duty of powering any demanding system, including gaming rigs, content creation workstations, and systems for other demanding tasks.
Thermaltake Toughpower iRGB PLUS 1000W Gold
Performance -

95%

Price -

97%

Value -

96%