The power supply unit (PSU) is sometimes an underappreciated component in the realm of PC construction and gaming. Many enthusiasts place a lot of emphasis on graphics cards, CPUs, and RAM while overlooking the need of a strong PSU for a stable system.
Today, we take a closer look at Thermaltake's Toughpower iRGB PLUS 1050W Platinum PSU, a premium power supply unit that not only offers strong performance but also adds a dash of visual brilliance with its programmable RGB lighting. This in-depth analysis will cover every facet of this PSU, including its features, performance in the real world, installation procedure, and overall value for PC builders.
Channel Well Technology is a cutting-edge and dependable platform that the Thermaltake Toughpower iRGB PLUS 1050W Platinum employs, resulting in outstanding overall performance. While there may be intense competition in the 1000W range, this is not the case in the 1050W range, where there are few options, particularly in the US market. The Corsair HX1000 is a nice option if you don't mind losing 50W and having no RGB lights, while Seasonic Prime Ultra has a similar capacity but offers even better performance.
If you're looking for a power supply with RGB lighting, you'll quickly discover that the majority of the top manufacturers (such Corsair, Seasonic, EVGA, etc.) don't have such products in their lineups. In terms of having a large number of comparable items in its range of goods, only Thermaltake appears to be a vocal promoter of RGB lighting in power supplies.
Thermaltake Toughpower iRGB PLUS 1050W Platinum Specifications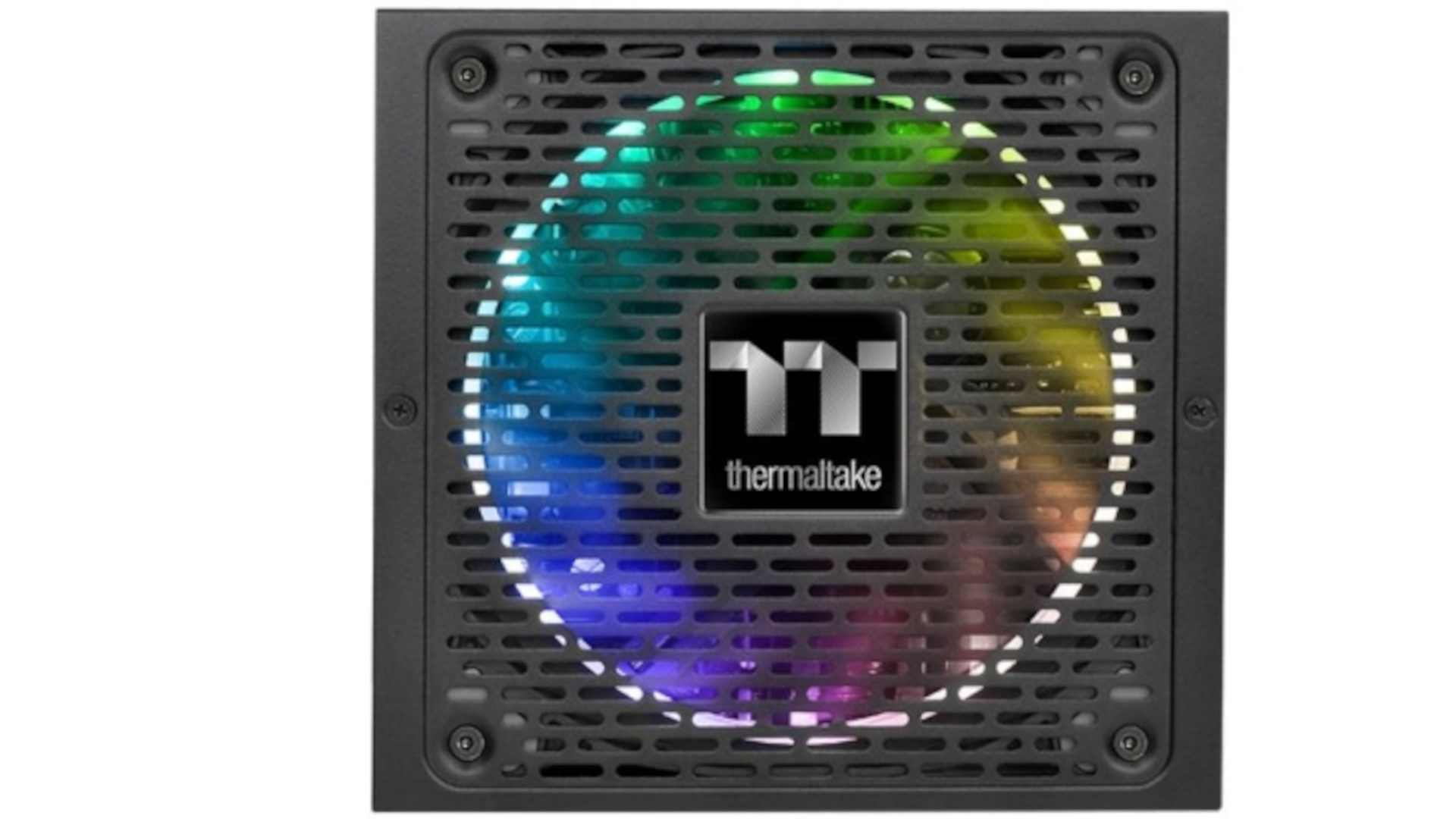 Wattage: For high-end gaming and workstation systems, the 1050W capacity is perfect. Power-hungry components like top-tier graphics cards and several storage devices may be handled with ease.
Efficiency: With Platinum certification, this power supply runs with great energy efficiency, eliminating power waste and helping you save money on electricity costs. It is ecologically beneficial as well, with an efficiency rating of up to 94%.
The Thermaltake Toughpower iRGB PLUS 1050W Platinum is a completely modular power supply. This enables simpler cable management within your PC case because all of its cables are removable. In addition to increasing airflow, this also makes installation considerably simpler.
It has a variety of ports, including the usual 24-pin ATX and 8-pin EPS connectors for the motherboard, as well as the 8-pin and 6-pin PCIe connectors for graphics cards, SATA, and Molex connectors for drives, and other peripherals.
The PSU's dimensions are 150mm x 86mm x 180mm, making it compatible with the majority of common ATX cases. However, it's wise to confirm your case's compatibility before making a purchase.
Cooling: A 140mm hydraulic bearing fan is included in the Toughpower iRGB PLUS 1050W Platinum PSU to offer optimum cooling. This fan is made to run quietly yet effectively cooling when under load.
RGB Lighting: This PSU's programmable RGB lighting is one of its best features. You can coordinate the PSU's illumination with the rest of your system for a dazzling visual show with 16.8 million color options and several lighting effects.
guarantee: Thermaltake offers a generous 10-year guarantee on this power supply, giving you piece of mind about the long-term stability of your system.
Thermaltake Toughpower iRGB PLUS 1050W Platinum Design & Overview
A stylish and reliable design may be found on the Thermaltake Toughpower iRGB PLUS 1050W Platinum. It has a luxury and expert appearance thanks to its matte black finish and the lighted Thermaltake logo. A sign of the PSU's high build quality is that it feels sturdy in your hands.
The RGB lighting is one of the design's features. The PSU has a side-mounted lighted logo and an RGB-lit fan. By adjusting the illumination using Thermaltake's software, you may coordinate it with the overall design of your PC build. Smooth and colorful lighting effects give your system a little individuality.
The PSU is a good fit for most mid-tower and full-tower cases in terms of size. It's crucial to make sure your smaller case can fit this PSU's size, though, if you do.
The Thermaltake Toughpower iRGB PLUS 1050W Platinum fully modular design makes installation a breeze. With the help of the modular cables, you may connect only the wires you actually need, clearing up the workspace and making installation easier.
The cables are of excellent quality and have a flat, ribbon-like shape. In addition to assisting with wire management, this design enhances ventilation within the case. The cables' length is adequate in the majority of situations, however longer situations or special cable routing needs may call for cable extensions.
A thorough user manual that walks you through the installation process is included with the PSU. You can build this even if this is your first time, because the directions are easy to follow.
Thermaltake Toughpower iRGB PLUS 1050W Platinum General Information
Wattage
1050W
Efficiency Certification
80 PLUS Platinum
Modularity
Fully Modular
Dimensions
150mm x 86mm x 180mm
Cooling
140mm Hydraulic Bearing Fan
Input Voltage
100V – 240V
Input Frequency
47Hz – 63Hz
Input Current
12A – 6A
Output Voltage
+3.3V @ 24A, +5V @ 24A, +12V @ 87A
-12V @ 0.5A, +5Vsb @ 3A
Connectors
– 1 x 24-pin ATX
– 2 x 8-pin (4+4) EPS12V
– 6 x 8-pin (6+2) PCIe
– 16 x SATA
– 5 x 4-pin Molex
Protection
OVP, UVP, OCP, SCP, OTP, Surge & Inrush
RGB Lighting
16.8 Million Colors, Various Effects
Software Control
Thermaltake RGB Software
Warranty
10 Years
Thermaltake Toughpower iRGB PLUS 1050W Platinum Conclusion
Undoubtedly a premium product, the Thermaltake Toughpower iRGB PLUS 1050W Platinum is priced accordingly. It is at home in the market's high-end section. Although it can be overkill for certain builders with a tight budget, it's a great purchase for enthusiasts and professionals that seek the highest levels of performance, dependability, and aesthetics.
The PSU provides excellent long-term value when taking into account the 10-year guarantee, exceptional build quality, programmable RGB lights, and high efficiency. It's a piece of hardware that can support several PC updates without failing.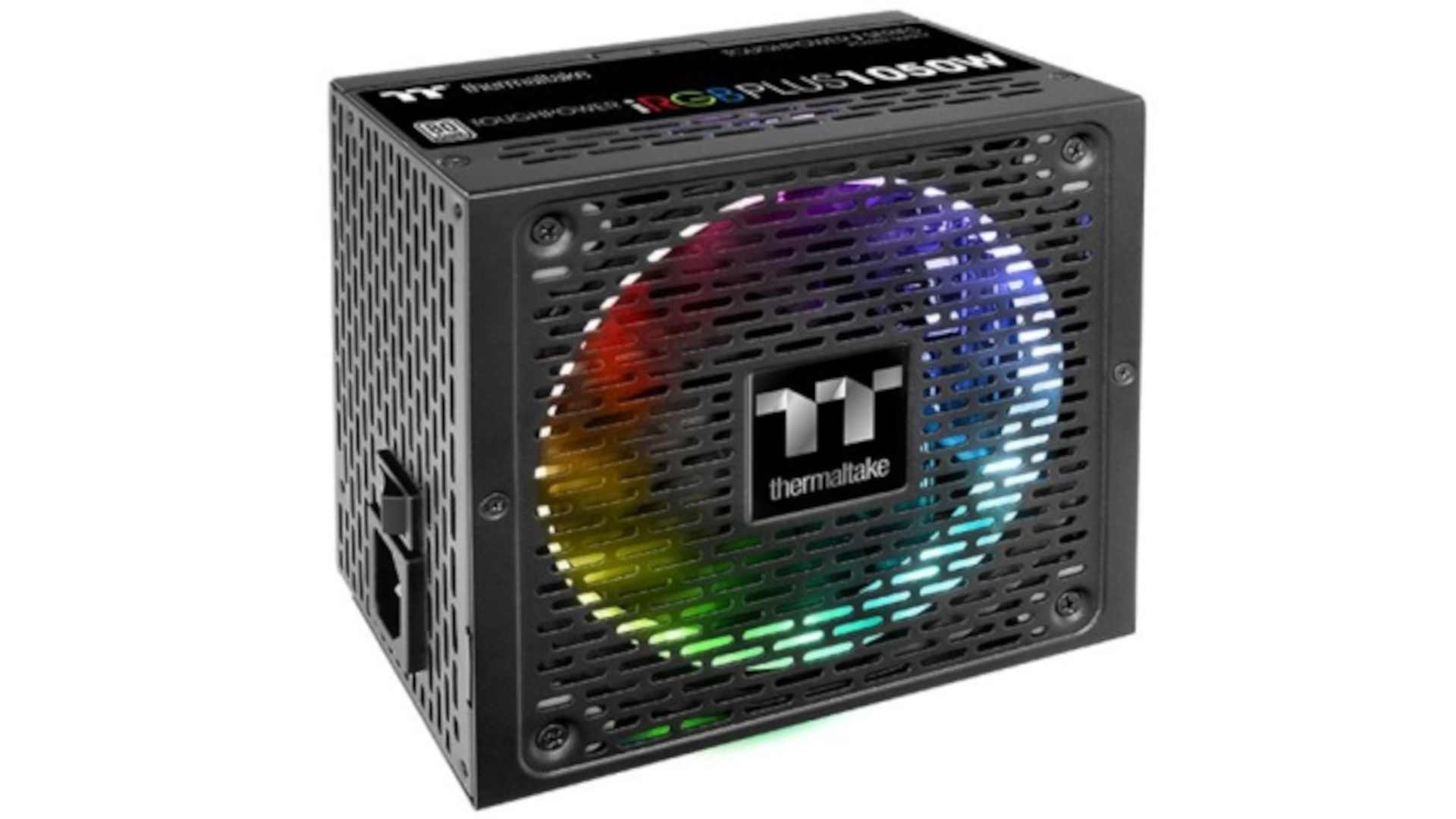 For discerning PC enthusiasts and professionals, the Thermaltake Toughpower iRGB PLUS 1050W Platinum is a powerful powerhouse that checks all the necessary boxes. This review has looked at all of its different facets, including the specs, performance, design, and value, and it is abundantly evident that this PSU excels in a variety of areas.
Thermaltake Toughpower iRGB PLUS 1050W Platinum
Performance -

95%

Price -

97%

Value -

96%