The Toughpower GF A3 Gold series is the newest member of Thermaltake's range, the premium brand for PC DIY enthusiasts. This series is 80 PLUS Gold certified, completely complies with the Intel ATX 3.0 specification, and features a native PCIe Gen 5.0 12+4pin modular interface. The GF A3 is perfect for next-generation hardware because to its small size of 150mm(W)x86mm(H)x140mm(D) and availability in five wattage options, including 1200W, 1050W, 850W, 750W, and 650W.
The Toughpower GF A3 Gold series was designed with Intel voltage control needs in mind, which improves power stability and dependability. The Intel ATX 3.0 standard, which enables a 200% power excursion and a 60% low load efficiency, ensures that your GPU receives constant power.
The native PCIe Gen 5.0 12VHPWR connector can power the most modern, top-tier graphics cards with just one cable. Better Japanese main electrolytic capacitors rated at 105°C/221°F, a high amperage single +12V rail, and a DC to DC design that encourages robustness, stability, and compatibility are further features of the Toughpower GF A3 Gold series.
The GF A3 Gold series' Smart Zero Fan, which is built with an extraordinarily quiet 120mm fluid bearing fan and only spins until the load hits a specific percentage of the power supply, is designed to eliminate unwanted noise. Users may switch it on and off as needed thanks to this function and its physical switch. The Toughpower GF A3 Gold series also supports Intel's C6/C7 deep power down status, which improves the PC system's power efficiency and eco-friendly design.
Thermaltake TOUGHPOWER GF A3 Gold 650W Overview & Specifications
When you first open the Thermaltake TOUGHPOWER GF A3 Gold 650W packaging, the sleek and small appearance immediately draws your attention. There is a feeling of high quality emanating from the matte black finish with gold embellishments. The PSU's construction seems solid and was done with care to detail. The device has a modular design that enables users to connect only the required wires, hence minimizing cable clutter within the casing.
The Thermaltake TOUGHPOWER GF A3 Gold 650W 80 PLUS Gold accreditation, which denotes excellent efficiency levels, is one of its important characteristics. This PSU's design minimizes energy loss and heat generation by converting a sizeable amount of the input power into useful DC output power. The PSU is a great option for those who care about conserving energy because the Gold certification guarantees that it performs effectively under a variety of load scenarios.
The Thermaltake TOUGHPOWER GF A3 Gold 650W is powered by high-quality parts that help provide consistent and dependable power supply. The device features a single +12V rail architecture, which consistently powers the most power-hungry components, such the CPU and graphics card. This design decision guards against voltage dips and fluctuations that can cause system instability.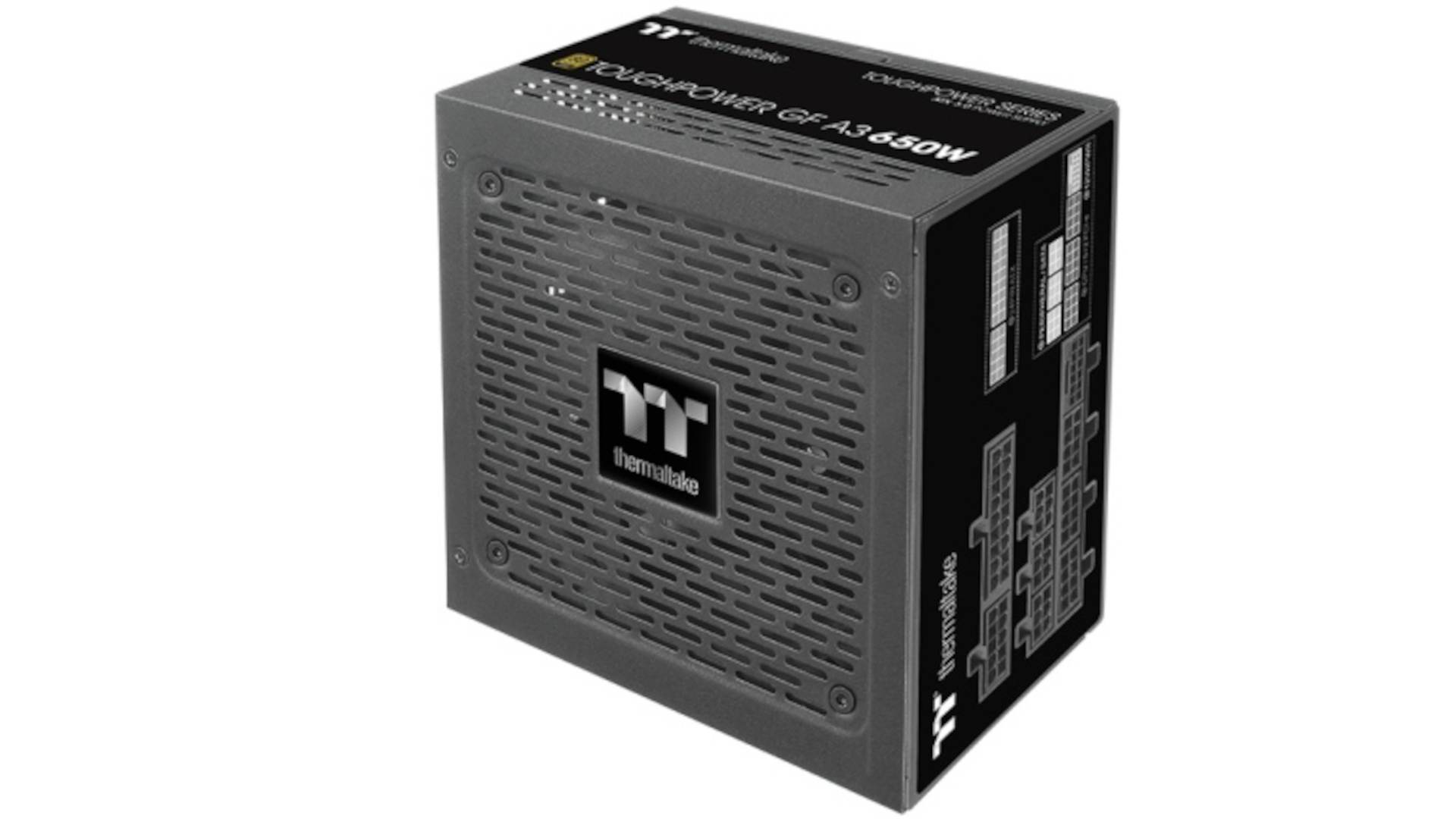 The 650W power output of the PSU is more than enough for the majority of mid-range to high-end systems. Without breaking a sweat, it can manage a wide range of components, including gaming GPUs, multi-core CPUs, and a variety of storage devices. Even while doing intensive tasks like gaming, content production, and video editing, users can anticipate a smooth and steady performance.
In terms of cooling, particularly in power supplies, Thermaltake is aware of its importance, and the Thermaltake TOUGHPOWER GF A3 Gold 650W doesn't fall short. The PSU has a 140mm hydraulic bearing fan that efficiently dissipates heat while running quietly. The fan's intelligent fan control technology regulates its speed based on temperature to provide the best cooling efficiency without making an excessive amount of noise. This is especially valued by users who place a high value on a quieter computer environment.
The Thermaltake TOUGHPOWER GF A3 Gold 650W modular design is a significant benefit for individuals who prefer wire management.  Users may connect just the connections required for their system setup using the flat, low-profile cables that are offered. By minimizing cable clutter, this not only increases airflow within the enclosure but also improves the overall attractiveness. For individuals who take pride in keeping a neat and orderly construction, the modular method makes installation simpler and more structured.
The Thermaltake TOUGHPOWER GF A3 Gold 650W from Thermaltake lays a high emphasis on safety and includes a number of protective measures to protect your components and investment. These cover short-circuit, over-current, over-voltage, under-voltage, and over-power protection in addition to over-current and over-voltage protection. Together, these measures guard against possible component harm caused by unforeseen power fluctuations or problems.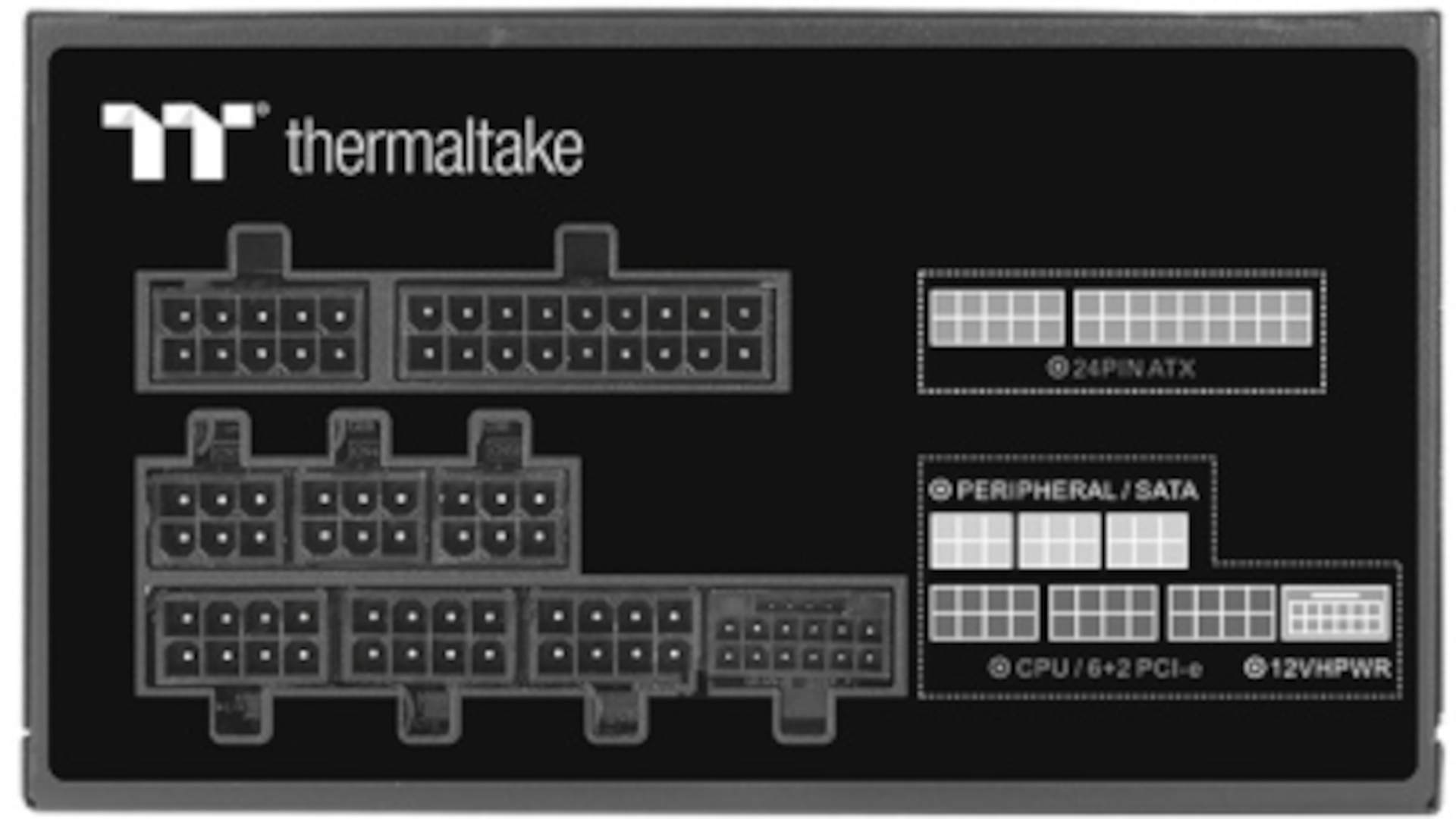 Thermaltake TOUGHPOWER GF A3 Gold 650W General Information
| | |
| --- | --- |
| Model | TOUGHPOWER GF A3 Gold 650W |
| Type | ATX 12V v2.4 and EPS v2.92 |
| Certification | 80 PLUS Gold |
| Maximum Power Output | 650W |
| Input Voltage | 100V – 240V |
| Input Current | 10A – 5A |
| Frequency Range | 50Hz – 60Hz |
| Efficiency | Up to 90% typical at 50% load |
| PFC (Power Factor Correction) | Active PFC (>.99) |
| Fan Size | 140mm hydraulic bearing fan |
| Modular Design | Fully modular |
| ATX 24-Pin Connector | 1 |
| EPS 12V 4+4-Pin Connector | 1 |
| PCI-E 6+2-Pin Connectors | 4 |
| SATA Connectors | 8 |
| Molex Connectors | 4 |
| Floppy Connector | 1 |
| Over-Voltage Protection | Yes |
| Under-Voltage Protection | Yes |
| Over-Current Protection | Yes |
| Short-Circuit Protection | Yes |
| Over-Power Protection | Yes |
| MTBF (Mean Time Between Failures) | 100,000 hours |
| Operating Temperature | 0°C to 50°C (32°F to 122°F) |
| Dimensions | 150mm (W) x 86mm (H) x 160mm (D) |
| Weight | 2.2 kg (4.85 lbs) |
| Warranty | 5 years |
Thermaltake TOUGHPOWER GF A3 Gold 650W Conclusion
The svelte form, effective power delivery, and sophisticated features of the Thermaltake TOUGHPOWER GF A3 Gold 650W power supply unit leave a lasting impression. This PSU is a dependable partner that can easily manage a variety of components, whether you're creating a gaming rig, a workstation, or a multimedia system.
High efficiency is ensured by the 80 PLUS Gold accreditation, which results in lower energy costs and less heat production. It is a joy for people who value a neat and orderly setup due to the modular architecture and wire management choices.
The TOUGHPOWER GF A3 Gold 650W wins its place as a tempting option for those looking for a high-quality power supply solution thanks to its good performance, sturdy build quality, and complete protective features.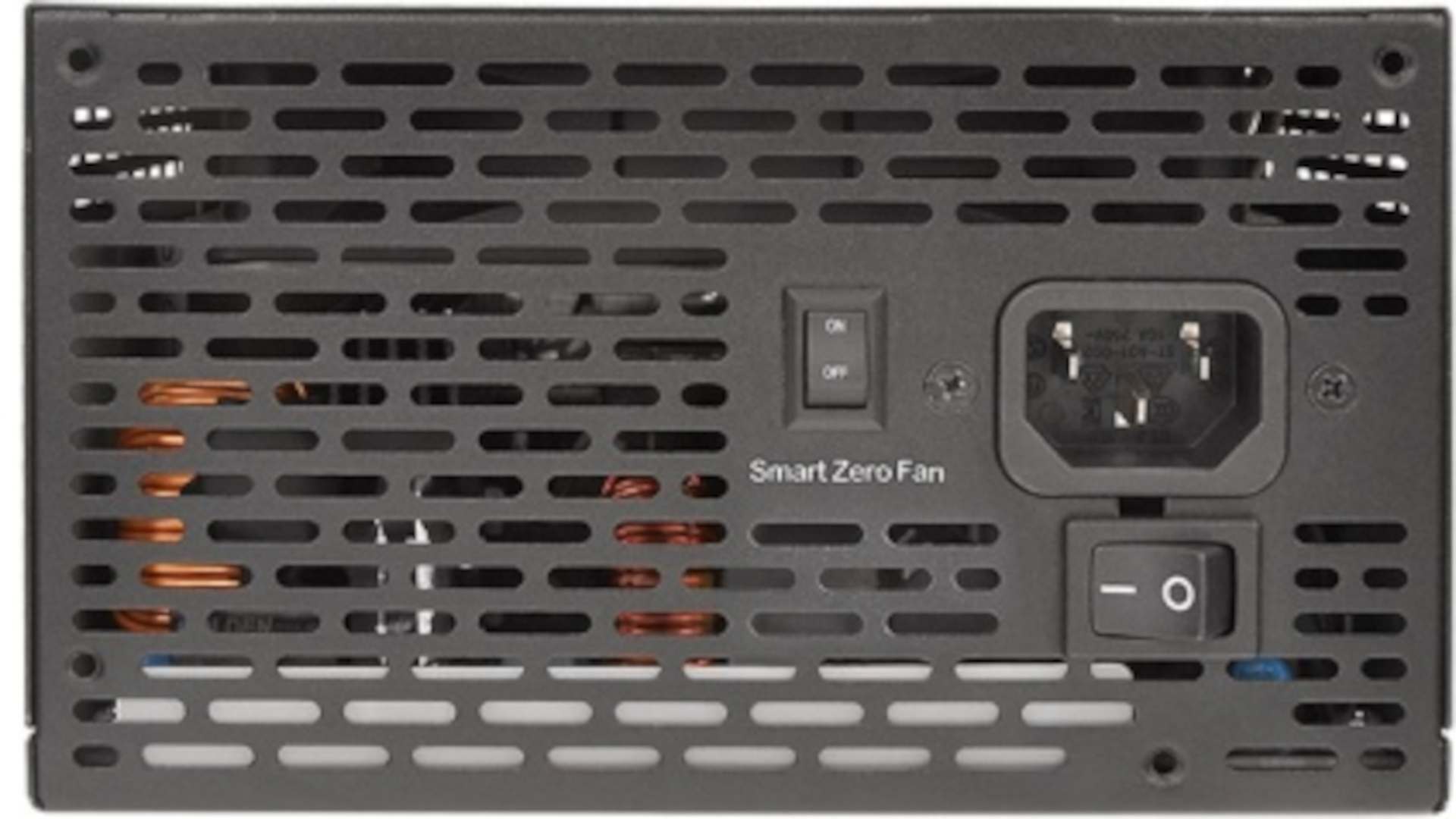 Thermaltake TOUGHPOWER GF A3 Gold 650W
Performance -

96%

Price -

94%

Value -

95%