In this article, I give you my Acer Aspire E5 (2015) review with specs included. The full product name is Acer Aspire E5-573G-56RG. I cover a lot of high-end and expensive products, particularly some of the laptops that I look at are pretty pricey things.
For this review, I wanted to look at some more affordable things just like this Cube i7 tablet that I reviewed. That was a pretty good bargain for a 10-inch Windows tablet with a Wacom digitizer. Now, I found the Acer Aspire E5 as a great deal purchase.
The E5 is a big lineup of products that comprise 14-inch, 15.6-inch (which is what mine is), and 17.3-inch models.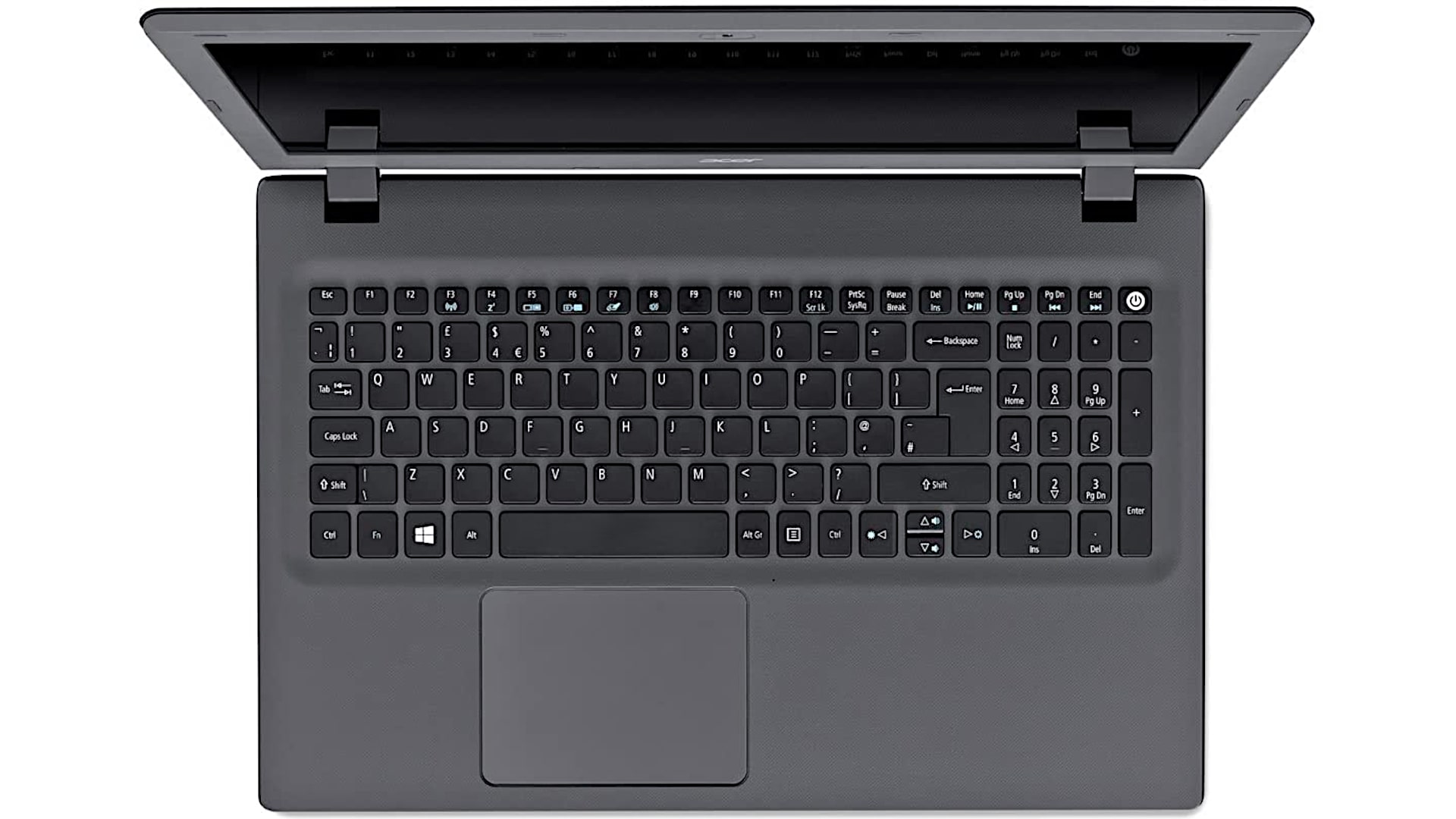 Not only that, the E5s have a gamut of processors. On the low-end, you have the Pentiums, the Celerons, and the AMD A8s. Most of them have low-voltage Core i5 CPUs. A couple of them have Core i7s.
So, the processors are like typical ultrabook CPUs despite the fact that these are bigger than ultrabooks (going from fourteen to seventeen point three inches).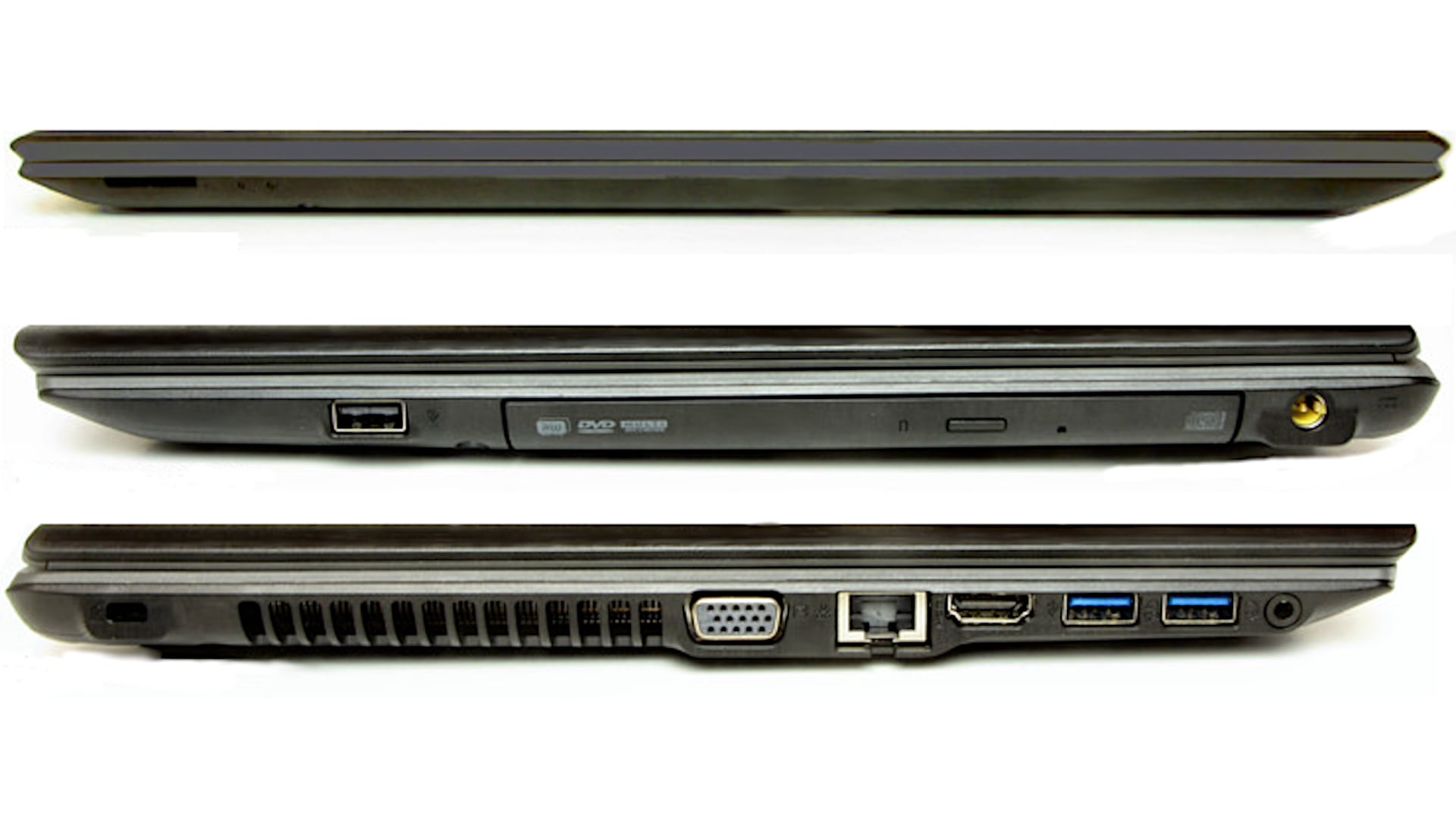 There's even a quad-core i7 so it's hard to make complete generalizations about this but they all do share the same casings and basic feature sets and two display options.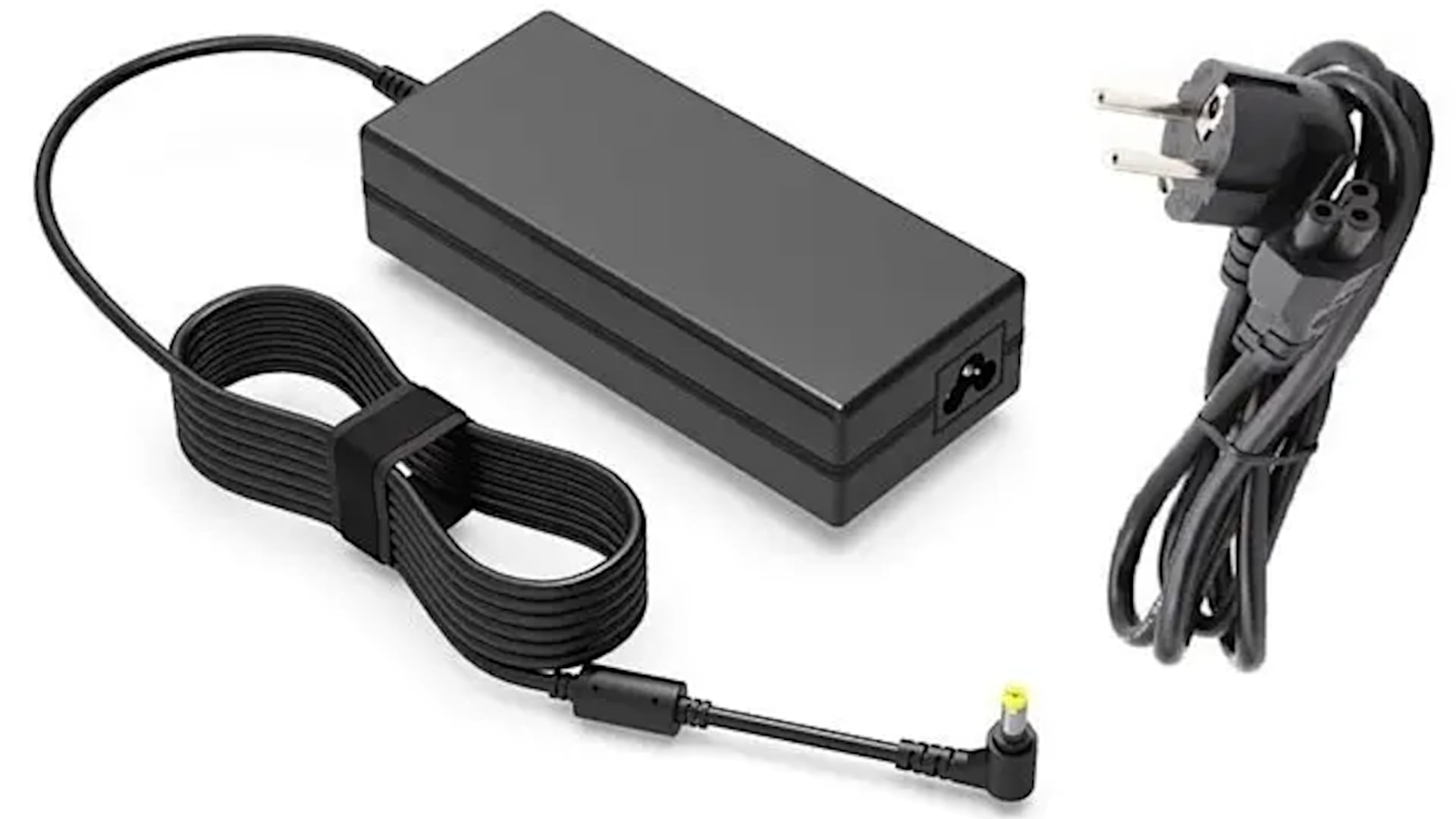 So, this is the Acer Aspire E5. In some ways, the higher-end balls are a little bit like the Acer Aspire v3 popular with those of you who are looking for gaming on sets or anything. But like I said encompasses quite a few models most of the ones you're gonna find do we have the core i5 right.
Now we're looking at Broadwell's fifth-generation CPUs. I'm sure at some point and only get refreshed over the sky like they get a little bit better berry a teeny bit more performance not a huge difference there but nothing else is gonna change with this model most likely. So what were you gonna say here is going to apply. Now ours is kind of a higher-end my own through for the e5 series means six hundred and fifty dollars.
For the $650 you actually get a pretty decent 15.6-inch laptop that has a dual-core i5 CPU that's a 15-watt Ultrabook CPU and we have 8 gigs of ram in here one terabyte hard drive and in 1920 by 1080 matte display. This is not an IPS display but it is an anti-glare display so you can see it's not picking up too much glare from our studio lights.
It's not the world's brightest despite its about 215 it's but for its a TN panel, it's actually pretty nice looking. It has nice color representation as soon as TN panels aren't bad they're we're used in gaming laptops for a long time for a reason. Anyway, it is none of this you have to get it just exactly right so it looks good. You have a variety of forward-back viewing angles which is usually the sore point for a TN panel.
Color saturation is pleasing this is not going to win any awards for color saturation. This is not at the price point where it's trying to do it. Again this starts around 379 you might even find a little bit lower and that's with Intel Celeron or an AMD a8 CPU with 4 gigs of RAM and a 500 gig hard drive 1366 by 768 display.
So are the $650 dollar model moving up as I said to the full HD display larger hard drive double the RAM. And by the way, there are two RAM slots inside so you can actually go up to 16 gigs if you want but to 8 gig modules.
And also we have switchable Nvidia dedicated graphics. Which again in this price range that's pretty neat and it's it fairly capable Nvidia 940m GPU in here not like hardcore gamer quality but good enough to actually make gaming worthwhile and reasonable.
You can play older titles like Max Payne quite well. BioShock Infinite that's a game that runs well on a variety of hardware that's going to play. You complain about Tomb Raider quite a few other games and don't expect them all to run on high settings or anything like that at Full HD resolution.
We've got a demo of BioShock Infinite for you later so you can see. But you should be able to play in 1920 by 1080 at low to medium settings on a lot of games even some more recent games. Witcher 3 mmm that one's really demanding maybe not you. Can always drop down to 1366 by 768. So that's the model for you gamers the one that we have right here.
And again there are a bunch of more affordable configurations if you can get them. If you want just one core i5 in this for example and gigs around the 500 GB hard drive you can get it for around 500 bucks probably with the full HD display even.
For that money, you're not going to get the creature conference. This does not have a backlit keyboard however it's not a bad keyboard. Key travel on this is pretty good got a number pad on the side I know that's sometimes a rarity on a 15.6-inch laptop.
By the way, Acer also makes 5s that are 14-inch and 17.3-inch there are a couple of different sizes that are available there. It has a good feeling it is a very clicky kind of noisy keyboard and so as a trackpad. This is an Elan trackpad as those can be mean sometimes good sometimes bad.
This one works pretty decently but the whole thing kind of sounds you know it's a little rattling a little bit clacking. And it's a plastic chassis now it's got a kind of a crosshatch grey pattern here it's available with different accent colors around the edges a variety of different ones.
And the lid and the bottom are well genuine plastic too which is fine it's durable and for this price point, that's fair enough. And it's a Spurs not shine for trying things it shows fingerprints a little you can see but it has a sort of faux fabric finish almost like a gabardine pattern or a linen pattern.
So that makes it a little different and it makes it a little fingerprint-resistant and also makes it grippy. And the bottom is the same way it's got that same kind of pattern on it different isn't it. You see we've got ventilation holes right here plenty of them.
Down firing speakers on each corner are moderately decent speakers, they're fine. This looks like an optical drive the first thing I do is yank it out and there's a screw right over here. If you unscrew a particular screw you can pull this blank out in is a blank.
Now I need a sir has about 25 different models of this there's a lot of them to go through. But I didn't notice any of them actually had an optical drive. But if you pull this out you can see there actually is a connector in here so. If you could find a laptop optical drive module and pop it in here you might be good to go in fact so it's interesting that they haven't the capability there but they don't actually provide it.
This wins the award for having the most screws I have ever seen on the bottom of a laptop. This 15.6-inch model has gee around 20 Phillips head screws or so. Of course, there's that one that holds the optical drive module or fake optical drive dummy here. But there are screws every which way around this thing.
Now they're Phillips at Italy so that's pretty easy you don't need an obscure screwdriver and if you take all those off and start prying around and I suggest you start by the SD card slot because that's right over here. That one actually opens up to the top frame where it fits. You can work off the bottom.
The usual plastic tabs don't break when you pull them off. And another little gotcha is the motherboard is going to want to kind of really stay stuck into these portholes over here. But you can take that off and there are two RAM slots like I said in a two-and-a-half-inch hard drive spot as well. Which is obviously will where the hard drive is.
For the ones that have caching on the hard drive built into the hard drive, it's not a separate SSD module. More ventilation over here. Kind of overbuilt in the ventilation Department really to come to allow to cool the in a video dedicated graphic so you know. If you have one that just doesn't tell integrated 5500 graphics you're gonna be seriously chilling.
Plenty of room in here. It's 1.1 inches it's not too thick it's not goober thin either. So there's enough room for cooling in here it doesn't get burning hot on the bottom while we've got it. Positioned like this you can see it has quite a lot of ports.
Now putting them towards the front is not the most convenient thing in the world I don't think the corners are kind of bumping into your hands but I think what can you do. VGA port there we have Gigabit Ethernet we have our full-size HDMI we have two USB 3.0 ports and a headphone jack over here. And on the other side of our 5.2 9-pound 15.6-inch laptop that's where the power plug plugs in and here it's a USB 2.0 port with charging.
So pretty decent ports here. It's a really good all-around machine. You got most of the points you're gonna need. So if you're looking for something for college work a general-purpose machine that's not going to set you back too much money this pretty much covers all the bases there. Especially if you get into the dedicated graphics if you're into gaming or maybe you like to edit video for fun on the side that sort of thing where a dedicated GPU is going to help you out.
The power brick is very small and very light and it is still adequate to power the dual-core CPU with the Nvidia option inside. Now the 940 M is not a big-time power consumer either so ok that's ok. So this is not going to weigh you down too much in your bag either. The battery obviously is sealed inside and it has gotten smaller in the iterations of the E5. Is a 33-watt-hour battery for the cell and the translations are 2500 milliamps.
Not much there are smartphones right that have more milliamps but this, of course, has a higher voltage and amperage rating so they're not always equivalent you can't just go by that. Now that sounds pretty lame but if you're just doing productivity work with this and it's running on Intel integrated graphics and this is what our core i5 Broadwell generation model it's not as bad as you might think.
And it actually manages about six and a half hours that's what brightness is set to 50% which is just adequate and with Wi-Fi on Ian's youth. So not as bad as you might think for that teeny battery. Saba performance. Well in terms of CPU performance is going to be a lot like the Ultrabook on the market since he uses an ultrabook CPU and a lot of larger laptops do these days as well.
I have the 2.2 gigahertz intel core i5 dish 5200 u and here again 8 gigs of ram and a terabyte conventional spinning hard drive. And you can see how it did first here's our 3d marks Corwin says this is testing the Nvidia 940 and. We had 2 gigs of ddr3 VRAM in here. There is a four gig option I really wouldn't recommend there's not enough in this GPU you're not gonna be gaming at 4k resolution anyway so just go with the standard 2 gigs of V rim. So this is our performance result test right here which is pretty healthy. It's 2451 in 3d mark 11.
Now in the extreme test, it's quartz 767. And for PC mark 8 home accelerated scored 26 90 which is pretty respectable. Drag down a little bit by the fact it's not running on an SSD is running on a conventional hard drive. You could of course upgrade the hard drive to an SSD later if you wanted to that's a fairly reasonable score there and you can see then we didn't see anything like thermal throttling going on.
I wouldn't expect that with this core i5 dual-core right here. 4 w prime it computed PI in nineteen-point-five seconds like just about every other core i5 Ultrabook on the market. Geekbench 3 single-core 26:36 multi-core 50 to 90 pretty healthy score there. So overall like I said this is basically an ultrabook with a little help in the GPU department and certainly is more affordable than an Alienware 13 which does much the same thing.
Given the full HD screen, that again isn't that bad for a TN panel and reasonably decent speakers. It's fine for multimedia use with eight gigs of RAM on the core i5 in here you can have several tabs open in Chrome or ie your choice or in this case, this is the Microsoft Edge browser since we're running Windows 10 home on this.
And we'll just do a quick test of video playback so you can hear how my play is so we're gonna look at this moto watch the moto 360 so. I wouldn't call that you know high v fidelity sound there but that's not too bad and the volume is perfectly adequate.
Certainly, if you're watching youtube videos something like that it's good enough. If you're listening to a two-hour movie or music you probably gonna want to use the headphone jack on this. Wireless performance has been pretty good. We have a thorough squall comm dual-band Wi-Fi a total of an AC with Bluetooth 4.0 onboard. So they're not slumming in and not giving you single-band Wi-Fi adds to living in.
And notice everyone saw the trackpad just seems to go to sleep and ignore me it's doing that right now. Windows and trackpad so I'm sure it'll come back soon. Sound by gaming will test that little BioShock infinite now so you can see how it plays but here's the hint it does pretty well.
All right now we're in Jacque infinite and you can see what our settings are here we're running a full-screen 1920 by 1080 at medium. We have fraps running in the upper left corner to show you the framerate. Typically it should run in the around 30 to 35 at this setting here.
Now you can drop it down to 1366 by 768 at medium and you'll be pushing 60 frames per second which is pretty good or obviously, you could drop this to low if you want a higher frame rate but we're gonna roll with this to see how it goes.
So running anywhere four runs you have pretty much 28 frames which is playable in this game but I honestly might drop it to low settings or 1366 by 768 because I'd like to see more than 30 frames but that's up to you. If you weren't using a frame counter you might look at this and say hey this play is pretty nice. So there's easy enough to control the game and interact.
That's BioShock Infinite on the Acer Aspire a 5 with the Nvidia 940 and dedicated graphics card. So that's the Acer Aspire v5 available now and like I said many different models of configurations I think that the Core i5 is pretty common.
The dedicated graphics are a little bit hard to find but you can find them. And it starts with even lower-end CPUs if you're really on a budget and you don't need super-duper computing horsepower. All in all, it's not bad for the price.
Acer Aspire E5 (2015)
Performance -

97%

Price -

96%

Value -

97%