Most people picture some version of Bose's headphones when they think of active noise cancelling (ANC) headphones. Its products were among the most well-liked on the market for a considerable amount of time, renowned for their efficiency and relative simplicity of use.
The Bose Noise Cancelling Headphones 700 have been available for two years, and the original QuietComfort 35 has been available for five years. With the Bose QuietComfort 45, do we require a new headset? In order to learn everything you need to know before purchasing, we spent a week with the Bose QuietComfort 45 Bluetooth Headphones.
Bose QuietComfort 45 Bluetooth Headphones Specifications
The black or off-white circumaural (over-ear) QuietComfort 45 headphones are remarkably similar to the QuietComfort 35 II in terms of their uncomplicated, practical design and prominently visible Bose branding on the sides. The fit is exceptionally comfortable thanks to velvet earpads and a headband that is similarly cushioned. While wearing them for hours of testing, I never experienced any uncomfortable pressure on the top of my head. The headphones do not have an IP classification and are not water resistant, but that is to be expected.
Bose decides against using capacitive touch controls in favor of physical buttons, placing three of them near to one another on the back edge of the right earcup. With discrete volume up/down buttons on either side, the central button controls playback, call management, track navigation, and voice assistants (depending on how many times you tap it).
On the left earcup is a button for ANC/ambient mode, sometimes referred to as Bose's Quiet and Aware modes. Bose only allows listening in the Quiet or Aware modes; you cannot disable both features to conserve battery life. You can use the headphones in passive mode with the 3.5mm audio connection that is provided, but due to the fact that so many modern phones lack a headphone port, this isn't particularly useful these days.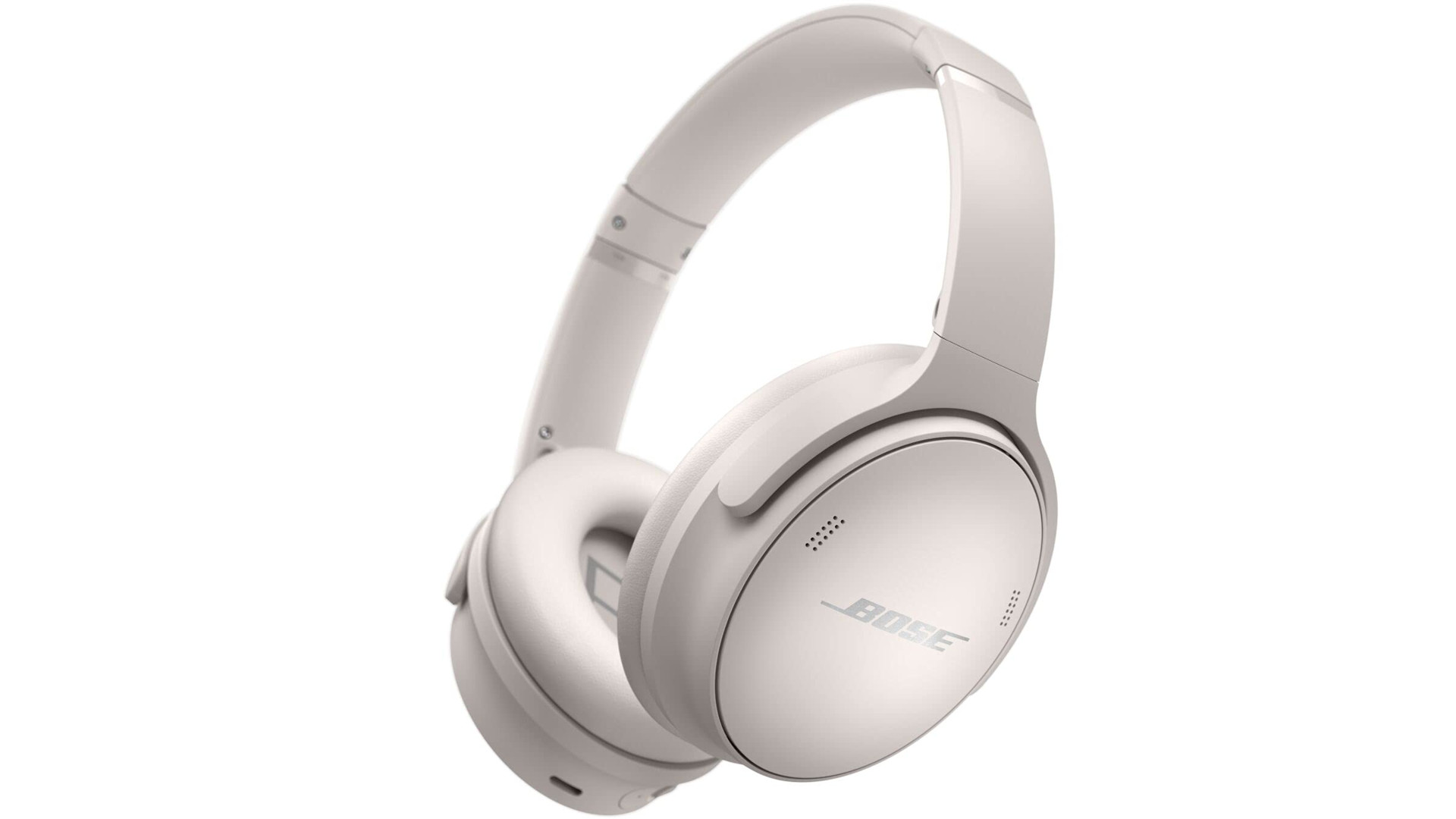 The rounded rectangular zip-up container is remarkably shallow and compact for a pair of headphones this size when the earcups and hinges are collapsed to fit inside it. The USB-A to USB-C charging cable that is included has a connector on the bottom edge of the right earcup. The cable feels a little bit short, albeit this is a small complaint.
Simple connection is made possible by the Bose Music app for iOS and Android, and the headphones are Bluetooth 5.1 compliant with support for both the AAC and SBC codecs. Simply turn on the headphones, open the app, and your headphones will automatically pair with your smartphone without the need for you to visit the Bluetooth settings. Even if it isn't nearly as seamless as how the AirPods Max instantaneously connect to iOS devices, it is still simple and useful.
After pairing, you may already use the app to choose between the headphones' Quiet and Aware modes. To make it easier for you to obtain audio from your phone, laptop, or other device, you can also connect to additional sound sources that you are concurrently connected to. The settings menu only provides a few basic options beyond that, such as adjusting the duration of automatic power-downs and the level of microphone monitoring (how much of your own voice you hear on calls).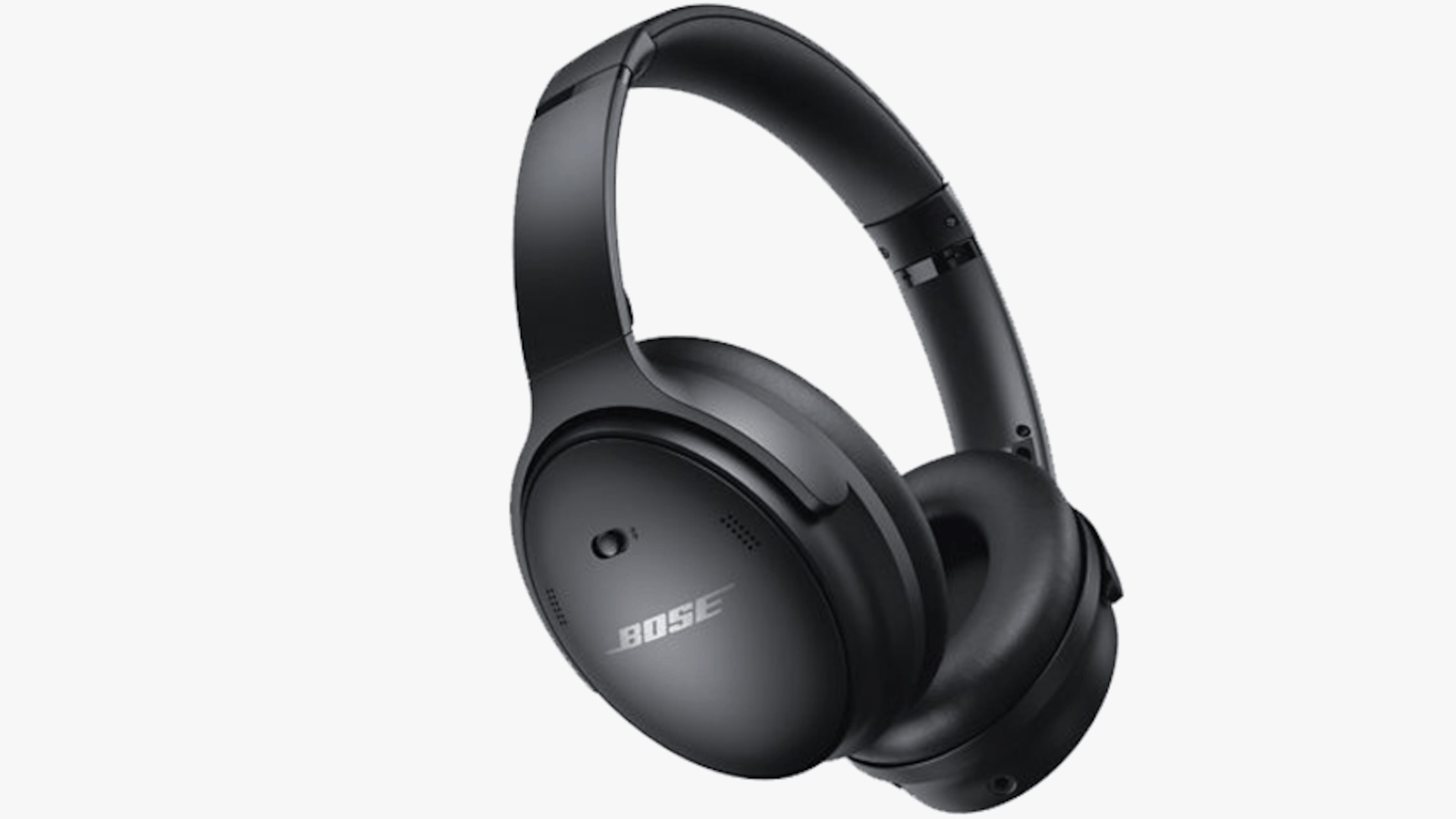 The Bose QuietComfort 45 Bluetooth Headphones now has adjustable EQ, allowing you to customize the bass, midrange, and treble to your preferences or choose from a variety of preset selections. The Bose QuietComfort 45 Bluetooth Headphones and the Bose Noise Cancelling Headphones 700, which both feature granular ANC adjustments, vary significantly in that the QC45 lacks the ability to modify ANC levels. It would be good to have the same feature here, although it should be noted that the NC 700 headphones cost $50 more and offer only somewhat less noise cancelling than the QC 45. 
Bose QuietComfort 45 Bluetooth Headphones Essential Information
| | |
| --- | --- |
| Dimensions/weight | Headphones:7.25″ H x 6″ W x 3″ D (8.5 oz)Carrying case:8.3″ H x 5.7″ W x 2″ D (6.64 oz) |
| Bluetooth | Bluetooth range: up to 30 ft (9 m)Bluetooth version: 5.1 |
| Battery | Battery life: Up to 24 hours*Battery charging time: Up to 2.5 hoursQuick 15-minute charge: For up to 3 hoursBattery charge method: USB-C |
| Microphones | Microphone array for voice pick-up built-in |
| Colors | BlackWhite Smoke |
| Compatible app | Bose Music app |
Bose QuietComfort 45 Bluetooth Headphones Sound 
A set of wireless headphones is always made or broken by the quality of their sound, regardless of their features or noise-cancelling capabilities. And we're happy to inform that the Bose QC45 isn't about to die on its own.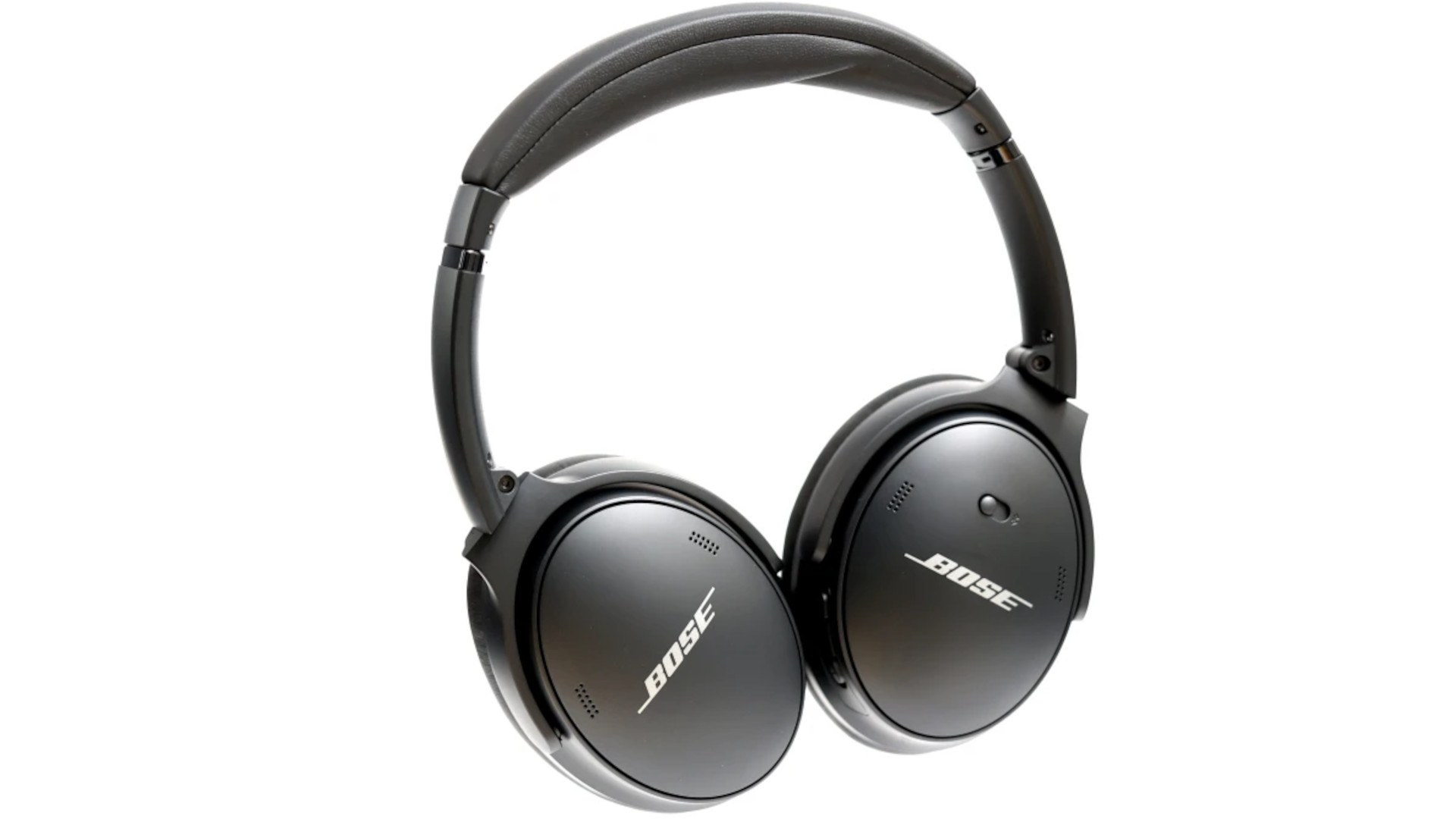 On Tidal, we play Safari by J Balvin, Pharrell Williams, BIA, and Sky, and the upbeat reggaeton song is broadcast across the frequencies with passion and energy. It never seems bloated thanks to a tight bassline.
The next song on our playlist is Gasolina by Daddy Yankee, and the leading edges of the notes are clear, impactful, and present throughout the track's pounding bassline. However, there is a timing issue with Don Omar and Beenie Man's outstanding song Belly Danza, which fuses reggaeton, dancehall, and Jamaican and Spanish vocals into a wild, head-nodding rap.
Beenie Man's particularly meaty lower registers provide bite and resonance to the mix, along with the numerous hype guys and Cuban salsa riffs, but the result is more of a disjointed mess than a seamless, foot-tapping one.
In Billy Joel's Piano Man, the harmonica is given weight and detail by the bass injection, and the keys are dazzling and three-dimensional through the treble. The quiet drums in our left ear and the beautiful mandolin in our right ear, however, are just two of the musical strands that are better controlled when played through the class-leading Sony WH-1000XM4. Although Joel's moving vocal can still be heard in the QC45's presentation, we believe the vocals on the Sonys have a greater sense of dynamic development.
Bose QuietComfort 45 Bluetooth Headphones Conclusion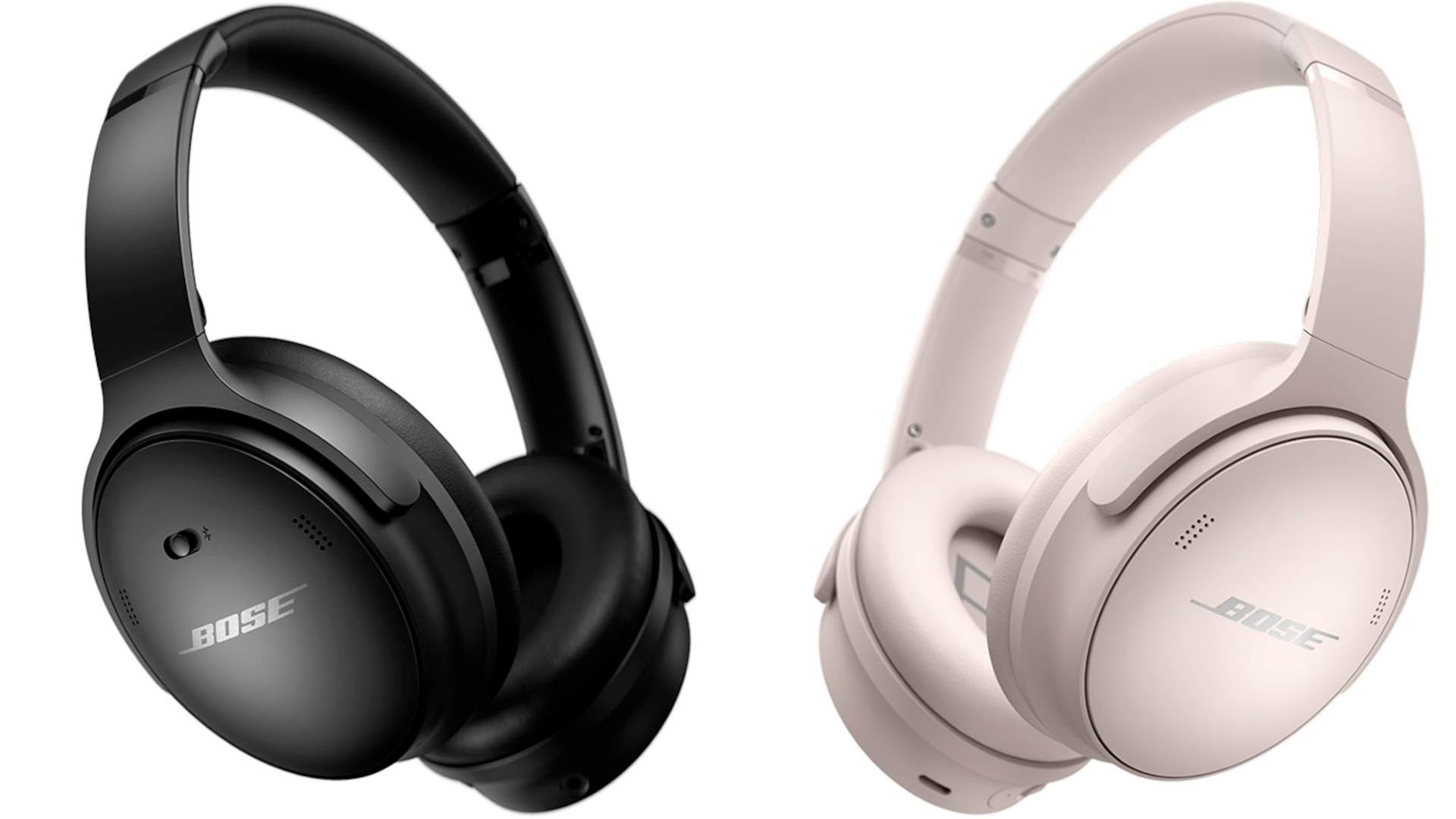 With superior performance than the $349 Sony WH-1000XM4 and Bose's own $379 Noise Cancelling Headphones 700, the QuietComfort 45 headphones solidify Bose as the industry leader in active noise cancellation. However, none of the competitors sound better than the QC 45, and each has its own advantages.
The AirPods Max include Apple's exclusive Adaptive EQ and Spatial audio technologies in addition to providing unmatched connectivity with Apple devices. The greatest option for audiophiles are Sony's WH-1000XM4 headphones. Additionally, the Bose Noise Cancelling Headphones 700 let you adjust the noise cancellation to your preferences.
These couples all offer something unique and should be given some thought.The QuietComfort 45 headphones, however, which are our Editors' Choice winner for noise cancellation that is among the finest in its class, are the ones to buy if the best ANC is what you're looking.
Bose QuietComfort 45 Bluetooth Headphones
Performance -

98%

Price -

97%

Value -

98%