The ZIHNIC Bluetooth Headphones is another of the top affordable over-ear headphones. With more than 60000 favorable ratings on Amazon, you may be sure of the product's overall quality and affordability. The Zihnic is a relatively unknown brand in the electronic industry. Why, therefore, do these affordable wireless over-ear headphones sell so well on such a big online retailer as Amazon.com? Let's look at the positive aspects of these wireless headphones before diving deeper into the ZIHNIC Bluetooth Headphones  review.
ZIHNIC Bluetooth Headphones Specifications
These wireless headphones with collapsible ear cups, padded earcups, and soft earmuffs for maximum backpack space-saving. Because the firm includes a protective quality case in the box, the design is excellent for travel. It is a lovely durable case.
The earcups can be folded to make them more portable and take up less room in luggage or a backpack. The headband can also be adjusted to match different head sizes and shapes. The earcups are padded with incredibly soft memory-protein foam leather, allowing you to wear them without discomfort and preventing them from pressing over your ears. Additionally, the earcups may be bent to match different head sizes. Although the headband is padded with soft material as well, I think the padding is quite thin.
Instead of touch controls, ZIHNIC Bluetooth Headphones include physical control buttons. However, the button is not stiff and is simple to press. The benefit, which is uncommon to find on other wireless over-ear headphones, is that in addition to Bluetooth, you can also use a micro SD/TF card to play music. These affordable wireless headphones also have a port for an external music player.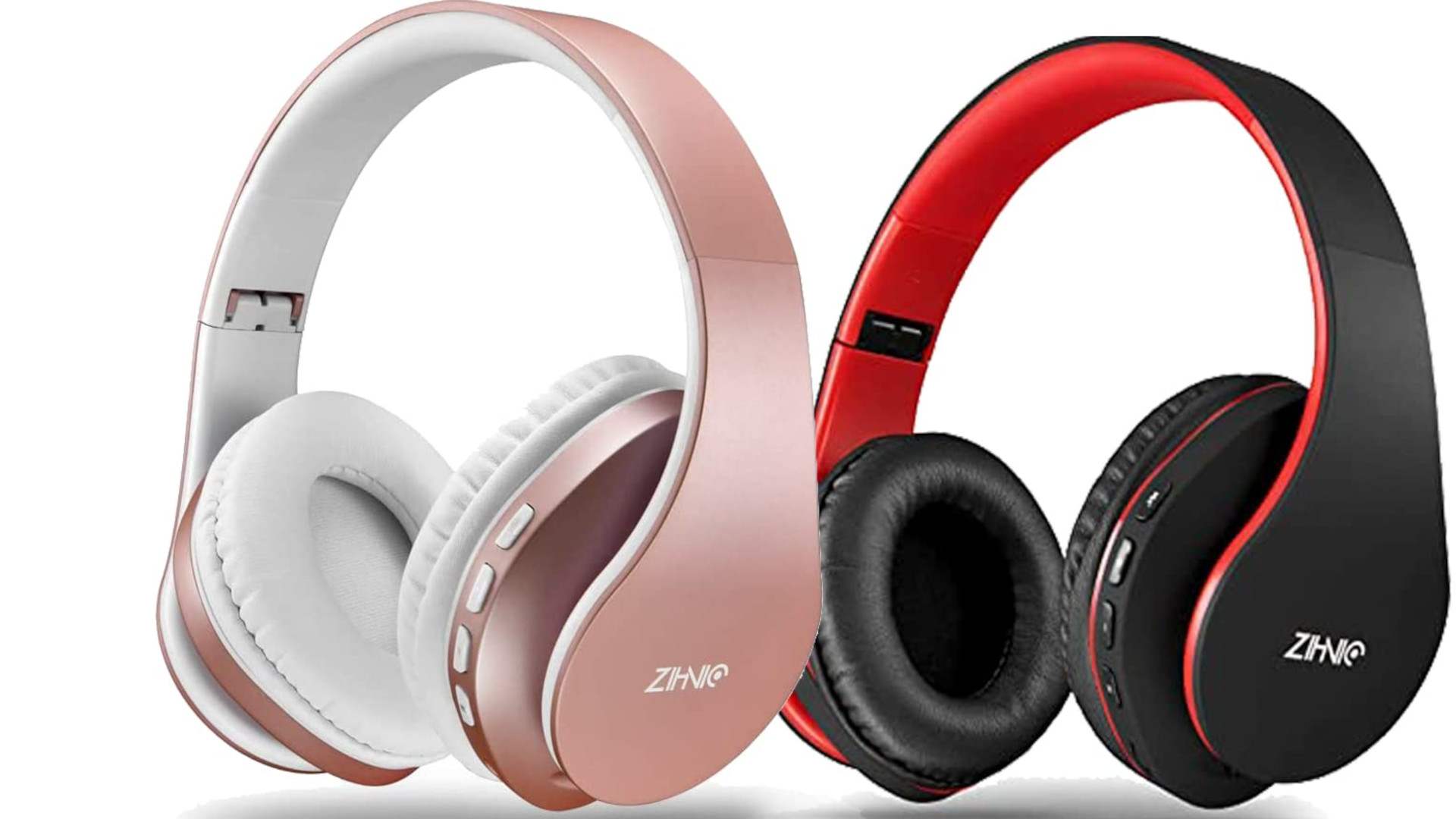 The 450mAh battery in these Zihnic wireless headphones is included. They provide up to 14 hours of playback duration, depending on loudness. However, I genuinely believe that the playtime for these headphones is robust and lengthy. If fully charged, you can travel with it without having to recharge it while in flight.
These inexpensive Bluetooth headphones charge by USB and require 2.5 hours to reach 100% capacity. Additionally, they have a tethered option in case the headphones run out of power.
ZIHNIC Bluetooth Headphones Specs
| | |
| --- | --- |
| PRODUCT MODEL | Headphones Zihnic |
| SIGNAL TO NOISE RATIO | >90db |
| FREQUENCY | 20HZ TO 20KHZ |
| CARRIER FREQUENCY | 2.4 GHz to GFSK |
| OUTPUT | 20mA |
| COVERAGE | 10m |
| IMPEDANCE | 32 |
| SIZE | 40mn |
| CURRENT | 30mA |
| VOLTAGE | 3.7V |
| CHARGING TIME | 2.5h |
ZIHNIC Bluetooth Headphones Build Quality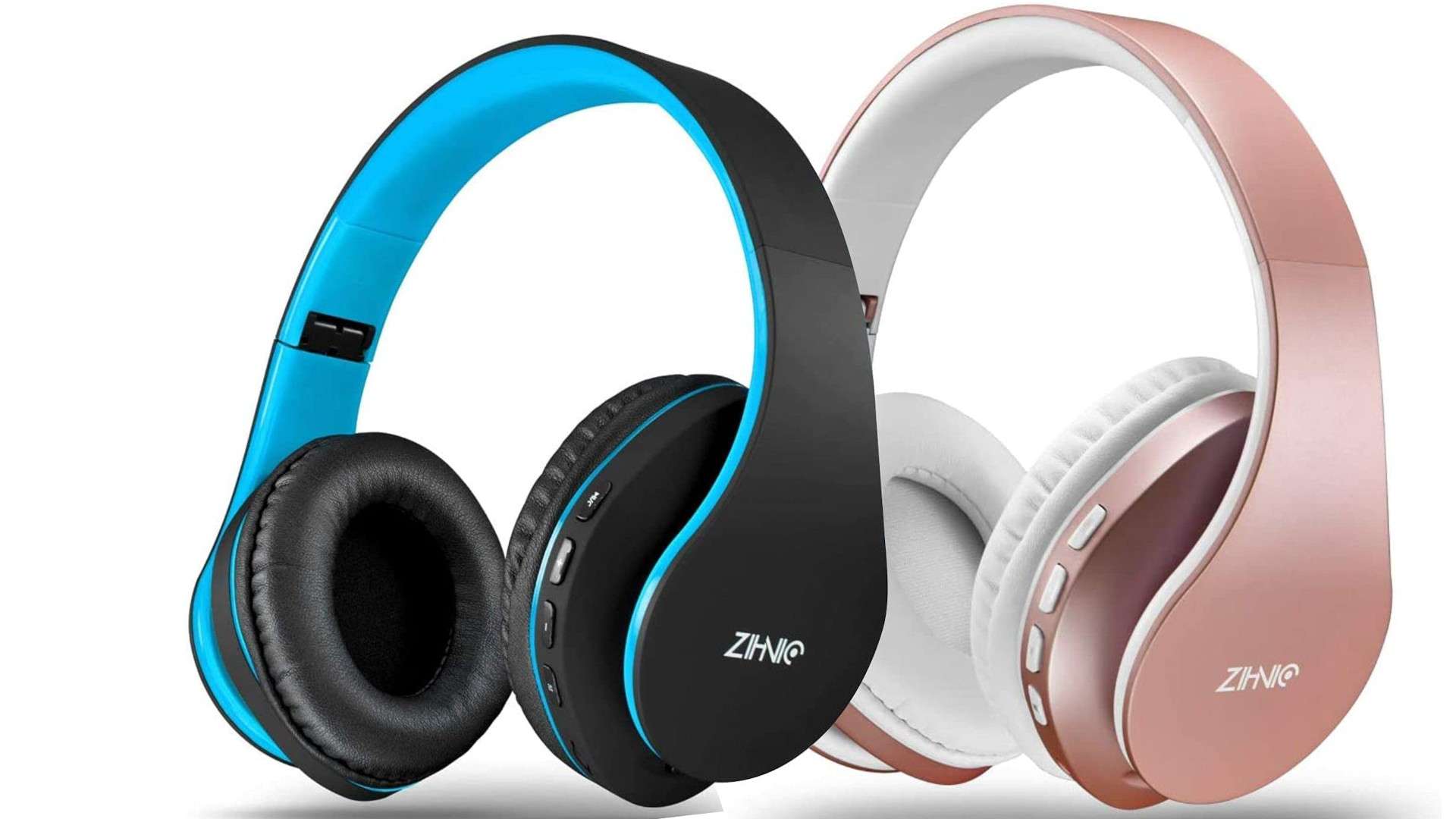 Only the inner core of the headband, which is made of stainless steel and is used to adjust the headband to match different head sizes, is made of steel. So it doesn't appear to be sturdy. since plastic makes up the bulk of the item. It is hence susceptible to breaking from strong shocks. We cannot, however, expect these inexpensive headphones to be robust and long-lasting. It wasn't terrible, though. For everyday usage, the Zihnic headphones are still sturdy. However, we must take care not to drop it from a height or strike hard objects.
ZIHNIC Bluetooth Headphones Sound Quality
These are inexpensive and do not have exceptional sound quality, much like the KVIDIO Bluetooth headphones or Pollini TP19 wireless Bluetooth headphones. The audio performance falls short of what you would get with more costly headphones like the Bose QC45, Skullcandy Hesh ANC, or Philips Fidelio L3 closed-back headphones. However, the sound quality of the Zihnic is still excellent for listening to music in general. For the price, the sound quality is acceptable. Moreover, the bass is powerful and deep. The voice is distinct and not muddled.
Although they are not active noise cancelling devices, passive noise isolation does a good job. The flexible earcups that accommodate head shapes and have ample padding effectively filter ambient noise.
The microphones are effective. When speaking with my buddies, I can hear them clearly thanks to Bluetooth 5.0 technology. Additionally, the link is secure and difficult to break.
ZIHNIC Bluetooth Headphones Features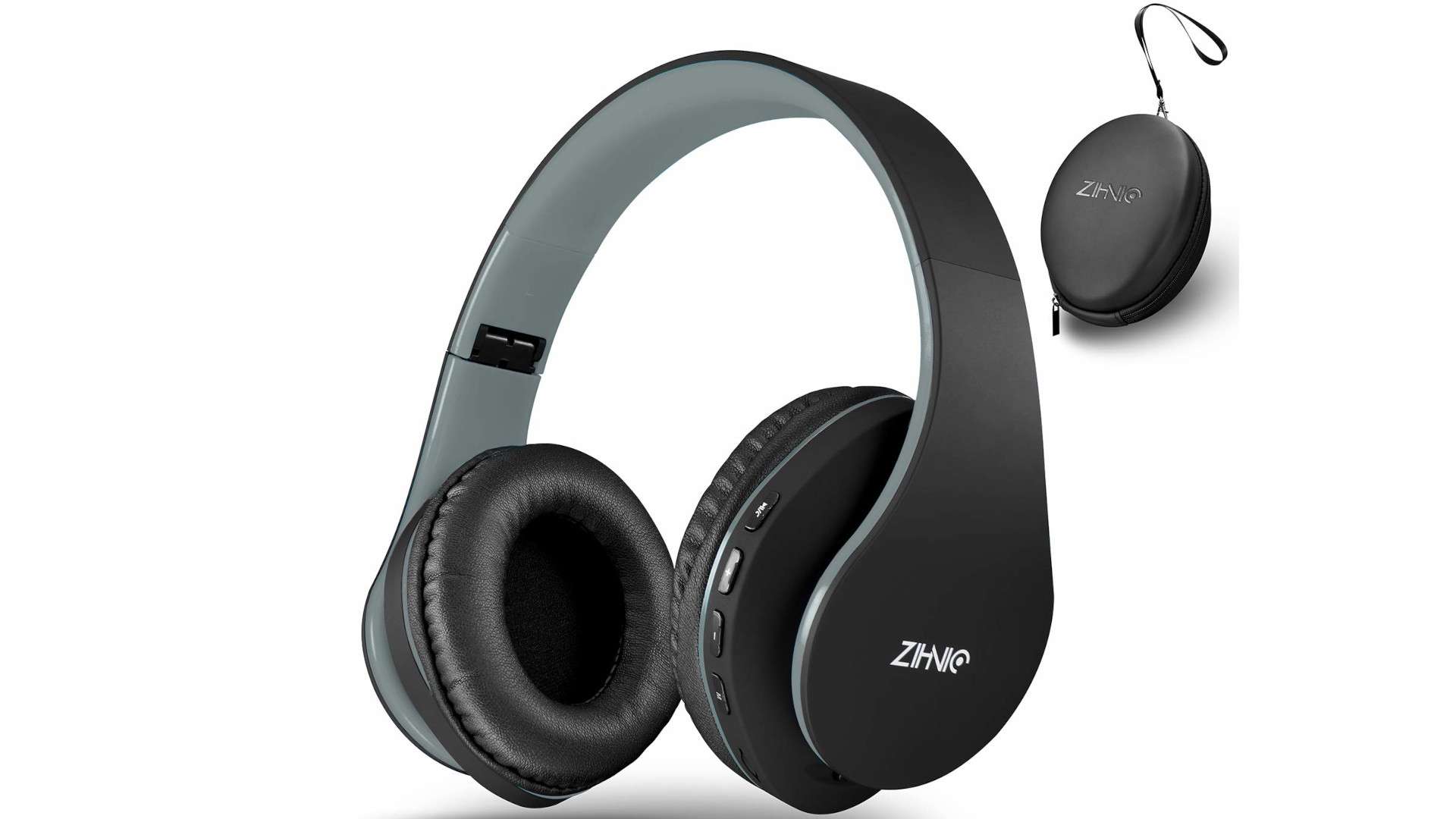 The Zihnic Folding Headphone combines a foldable design and noise-canceling technology for their headphones to deliver the best possible user experience. To be more precise, you can use your headphones without being bothered on the bus or anywhere else where there is a lot of noise.
It also offers both a Bluetooth and a wired mode, which is useful. With a Bluetooth connection that is incredibly stable and a wireless range of up to 30 feet, this type in particular enables you to connect it to numerous devices across a considerable distance.
When compared to other manufacturers, Zihnic headphones' 450mAh battery offers an average runtime of up to 15 hours, allowing you to fully immerse yourself in your favorite music, movies, or other content.
However, some users have complained that the delay interferes with their ability to watch movies or videos or listen to music. Additionally, there aren't many stations from which the Zihnic Headphones' FM Radio feature can receive crystal-clear signals, which may frustrate some users.
The following procedure should be followed if you want to connect your headphones with a wire.
One end of the 3.5mm stereo cable should be connected to the device you want to connect, and the other end should be connected to the headphone jack.
ZIHNIC Bluetooth Headphones Conclusion
If you need a pair of Bluetooth headphones with decent sound quality but have a limited budget. I believe the ZIHNIC Bluetooth Headphones are the ideal choice. They provide comfort thanks to the soft cushioning, memory protein, and folding earcups. Additionally portable, with a high-quality protective case to keep your headphones safe. The blocking noise is absolutely incredible. Overall, the price is justified by the quality. Definitely a recommendation.The product from Zihnic is excellent and trustworthy, and it is also quite reasonably priced. It is worth purchasing because of the quality and value of the goods.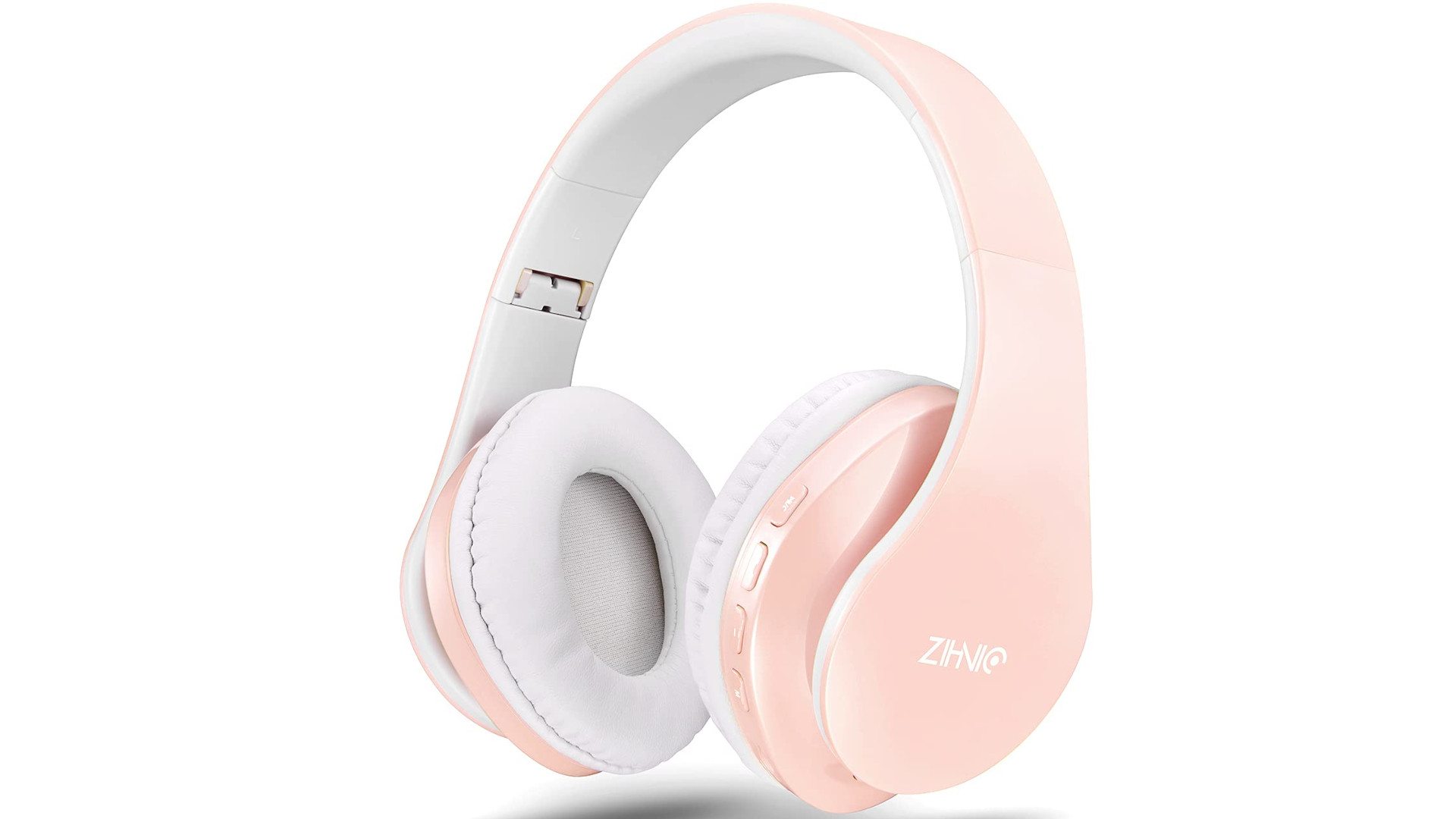 If you desire a stylish and current look, you can purchase these headphones. The Bluetooth range of the headphone is excellent, which is a strong reason to purchase the Zihnic headphones. The Zihnic provides quality features at an affordable price.
PROS:
a low cost
Soft and welcoming
long-lasting battery
Design that folds for simple portability
reasonable sound quality at the cost
available in vibrant
CONS:
No ANC
The majority of materials are fragile plastics.
ZIHNIC Bluetooth Headphones
Performance -

98%

Price -

96%

Value -

97%