On our market, Chieftec is mostly known for their enclosures and power supplies. A power supply made for customers searching for solutions with an inexpensive price and a sufficient power reserve was submitted for testing in our lab. Chieftec CTG-750C A80 Power Supply is the A80 series' most powerful model.
In Taiwan, Chieftec was founded in 1990. After deciding that Europe was the most lucrative region, the business established its headquarters there in 1994. In its three plants, two of which are in China and one in Taiwan, Chieftec employs around 6000 people. The fact that housings and power units are Chieftec's primary products is no mystery to a Lithuanian with an interest in computer components. The server market is something that the business closely monitors.
Chieftec CTG-750C A80 Power Supply Overview & First Impressions
Cables linked to the power supply partially in a modular fashion. They are permanently attached and required to power the motherboard. The remaining components are modular, and we just plug in the ones that are absolutely essential. By doing this, we can minimize the cable mess within the PC case, which is always good for the airflow that cools the device.
We will attach power to four Molex-input devices, six SATA devices, two floppy drives, and PCI Express eight-pin (6+2) devices. You would anticipate being able to attach at least four PCIe cables to this power supply device. As usual, the manufacturer did not shorten the wires' length. Only the wires for powering the PCIe card are 45 cm long; all other connections with connectors are 75 cm long.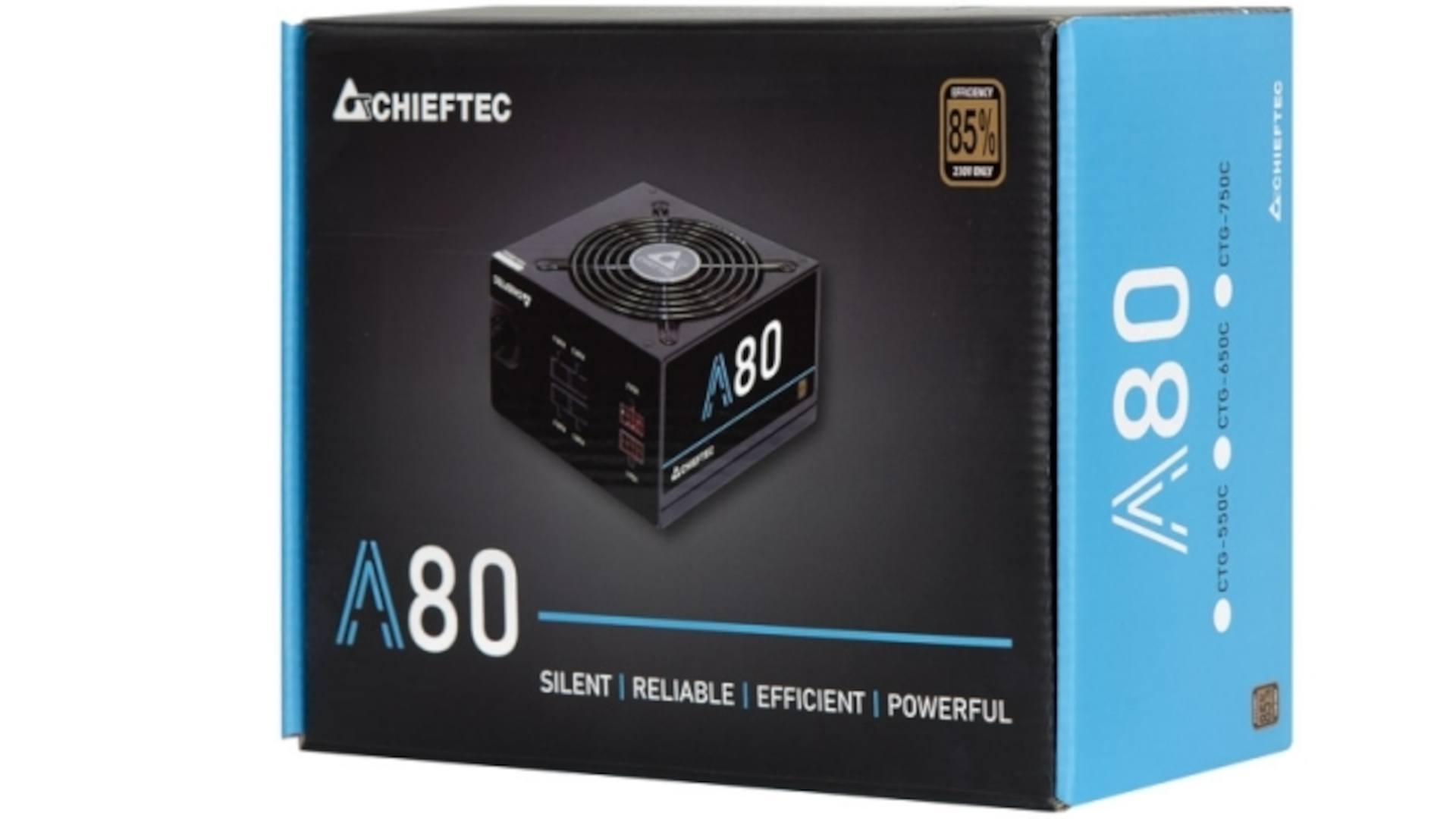 The appliance has an energy efficiency rating of 85+. This indicates that with a load of 20 to 100 percent and a 230 V input voltage, its efficiency fluctuates between 85-89%. It can also operate with at least two GeForce or Radeon graphics cards because it is approved for both ATI Crossfire and Nvidia SLI. It is protected against large loads, extreme voltage ranges, high temperatures, etc. without a doubt. Additionally, like with the entire series, we may anticipate active power factor improvement (PFC).
The power supply operates silently when in use. Automatic fan speed control, or AFC, enhances the cooling system's operational culture even further. At lesser loads, the fan won't make any noise, so we can rely on that. The cost of this power supply is fairly fair. In a nutshell, the build is sturdy, as expected from this company.
Testing of Chieftec CTG-750C A80 Power Supply
According to the Chieftec Chieftec CTG-750C A80 Power Supply 85+ certification, it should match the effectiveness of 80+ Silver. This indicates that, for 20, 50, and 100% loads, respectively, we must achieve an efficiency of 85, 87, and 85% in the 230 V network. Sadly, the power supply could only show this level of efficiency at 50% of the load (88.3%).
The Chieftec CTG-750C A80 Power Supply was absent in 20 and 100% of the loads that were of interest to us up to 85+, respectively, by 1.8 and 2.4%. We might have managed to squeeze out 85% efficiency in all of these loads under the more realistic circumstances encountered in the computer example, but in situations when the ambient temperature is significantly greater, this challenge proved to be too challenging. At 10% load, the PSU's shockingly poor efficiency is also brought to light.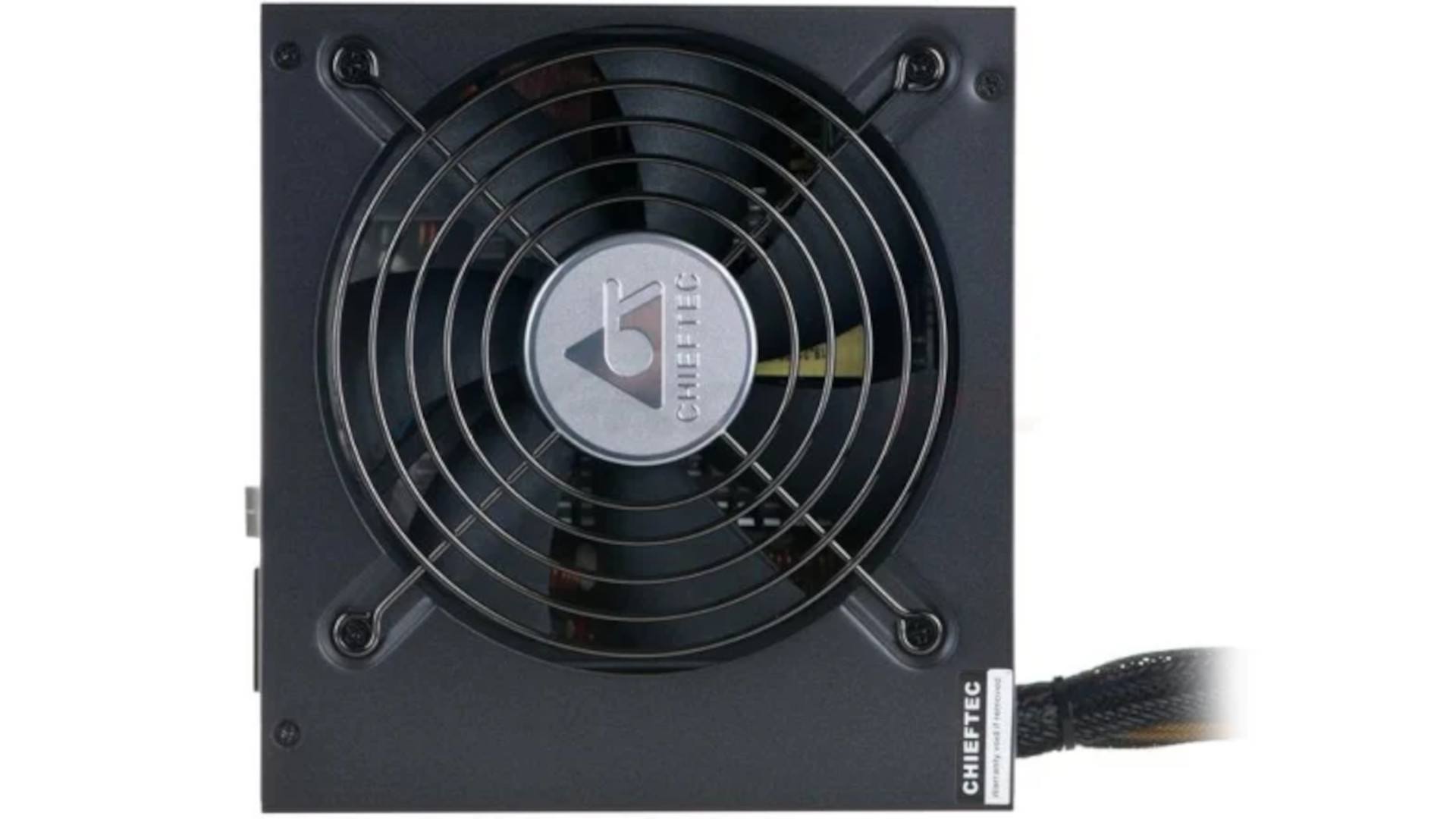 A better image was created via the management of tensions. The variation of the +12 V lines in all three of the primary loads for the Chieftec CTG-750C A80 Power Supply did not surpass 3%. There were no issues with the little lines either. At full load, the +3,3 V line shows a variation of 3,33%, while the +5 V line shows a departure of 1%. It's true that the latter was slightly more "distracted" by the PSU's minimal load of 3.40%.
Chieftec CTG-750C A80 Power Supply was one of the quietest power supply evaluated thus far in terms of sound output. There are just 61.5 dBA at full load and 51.3 dBA at half.
Chieftec CTG-750C A80 Power Supply Specifications
| | |
| --- | --- |
| Model | A80 750W |
| Article no. | CTG-750C |
| EAN code | 4710713239388 |
| Weight (Net/Gross) | 2.15kg / 2.55kg |
| AC Input | 230V / 6A |
| Frequency | 50 Hz |
| +5V | 22A |
| +3,3V | 22A |
| +5V & +3,3V combined | 130W |
| +12V1 | 30A |
| +12V2 | 30A |
| +12V1, +12V2 combined | 675W |
| P.F. | >0,9 |
| -12V | 0,3A / 3,6W |
| +5VSB | 2,5A / 12,5W |
| Maximum Power | 750W |
Chieftec CTG-750C A80 Power Supply Connectors
| | |
| --- | --- |
| 20+4 PIN ATX | 1 |
| 8 PIN EPS(4+4) | 1 |
| 8 PIN PCIe (6+2) | 2 |
| SATA | 6 |
| MOLEX/FLOPPY | 4/2 |
Chieftec CTG-750C A80 Power Supply Cable Length (mm)
| | |
| --- | --- |
| 20+4 PIN ATX | 450 |
| 8 PIN EPS(4+4) | 550 |
| 8 PIN PCIe (6+2) | 2×550 |
| SATA | 2x 450/150/150 |
| MOLEX/FLOPPY | 2x 450/150/150 |
Chieftec CTG-750C A80 Power Supply Features
| | |
| --- | --- |
| ATX12V Version | ATX 12V 2.3 |
| Efficiency | >85% |
| Dimension (DxWxH) | 140 mm x 150 mm x 86 mm |
| PFC | Active PFC (0,9) |
| Fan | 120mm silent fan |
| Security | AFC (Automatic Fan speed Control)OPP (Over Power Protection)OVP (Over Voltage Protection)SCP (Short Circuit Protection)SIP (Surge & Inrush Protection)UVP (Under Voltage Protection) |
| Warranty | 24 Months |
Chieftec CTG-750C A80 Power Supply Conclusion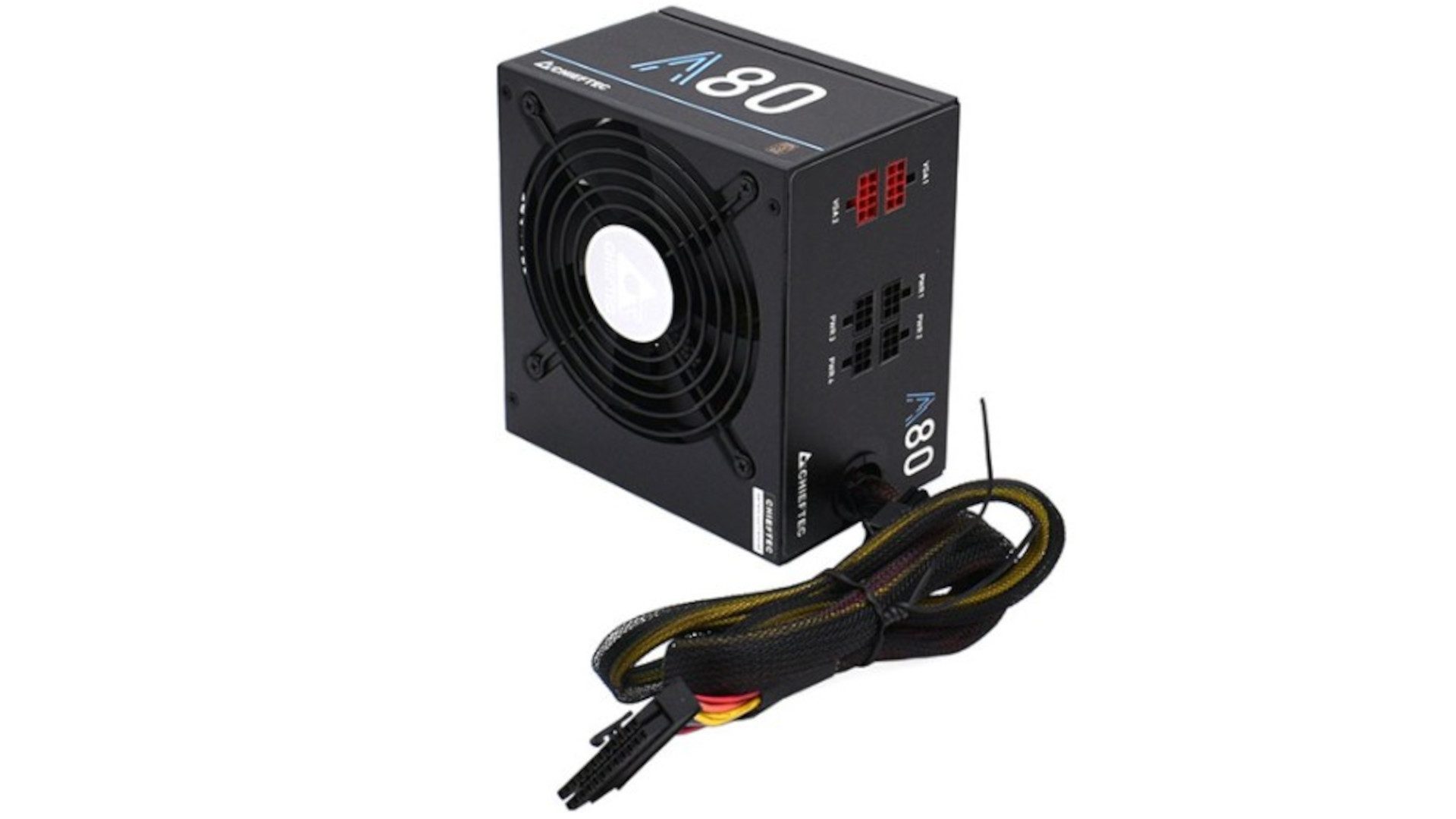 Today, we put the 750 W power supply Chieftec CTG-750C A80 Power Supply to the test. Because middle-range power supplies are now in high demand, Chieftec Industrial introduced a line of products under the name CHIEFTEC A80. The first target audience for this series is European and CIS customers. The primary characteristic of the power supply of the CHIEFTEC A80 model line is that they run on 230 V of network voltage. It was able to lower the price of the product utilizing this technique without sacrificing performance.
Additionally, the Chieftec CTG-750C A80 Power Supply power supply performs at a very high level, sometimes even matching power supplies at the top pricing points. Users who select a power supply with an eye toward the future can confidently recommend this type. According to tests, the Chieftec CTG-750C A80 Power Supply is not affected by even a strong gaming system with two "voracious" video cards. This makes the price of roughly $ 81 for the 650 watt, suitably high-quality Chieftec CTG-750C A80 Power Supply power supply rather justifiable.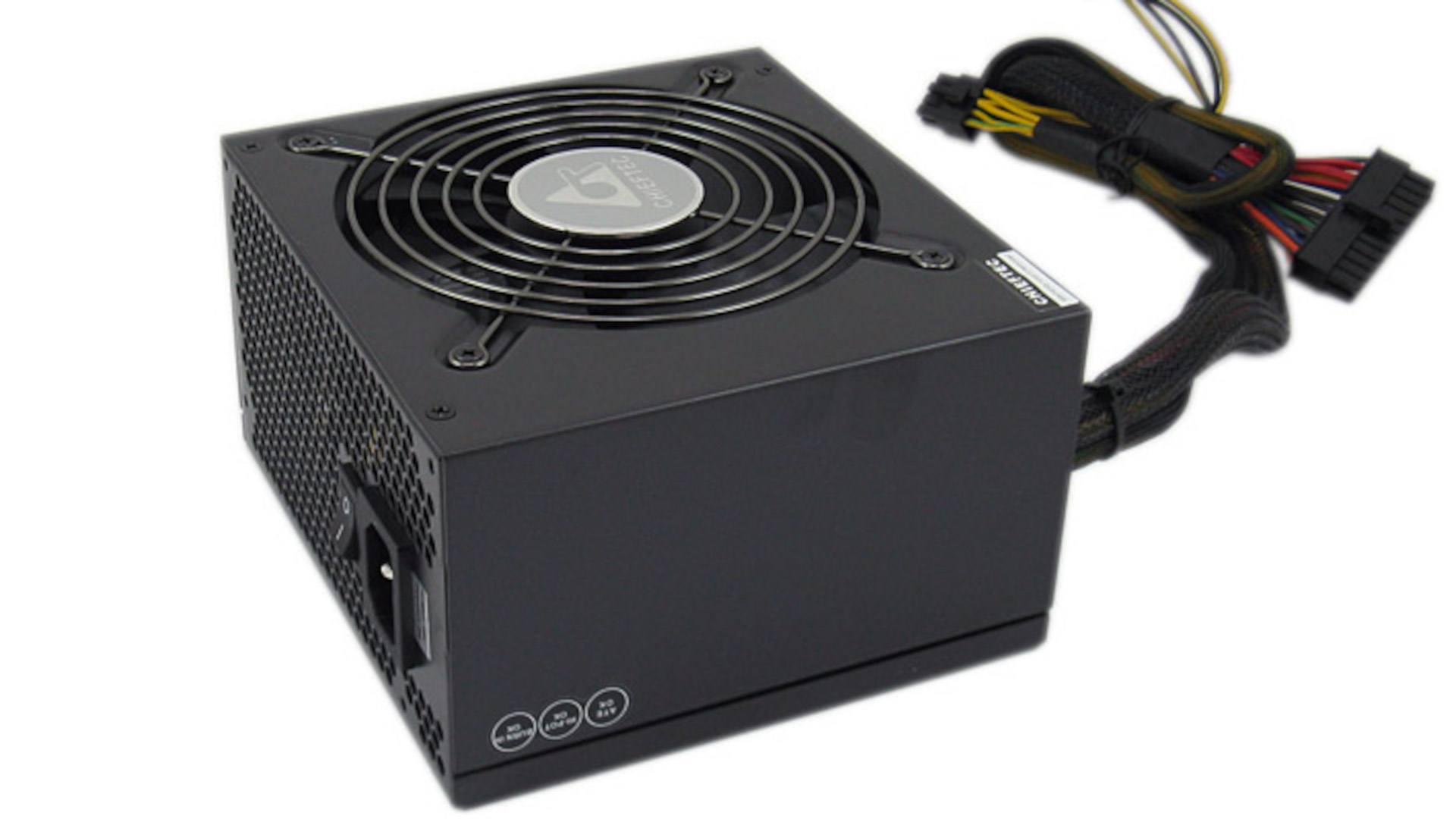 Chieftec CTG-750C A80 Power Supply
Performance -

97%

Price -

98%

Value -

98%