Chieftec has a longstanding reputation as a producer of goods with a great price-quality ratio. And not just the lowest price range, but also the middle and even the top, are being discussed. Power supply from the CHIEFTEC A-90 series serve as an illustration.
Its representatives are 90% efficient, which makes them competitors for high-end devices that have earned the 80 PLUS Gold certification. However, thanks to a number of technical and marketing innovations, these power supplies are less expensive than their competing products, which naturally draws the interest of the general public, especially given the current economic climate.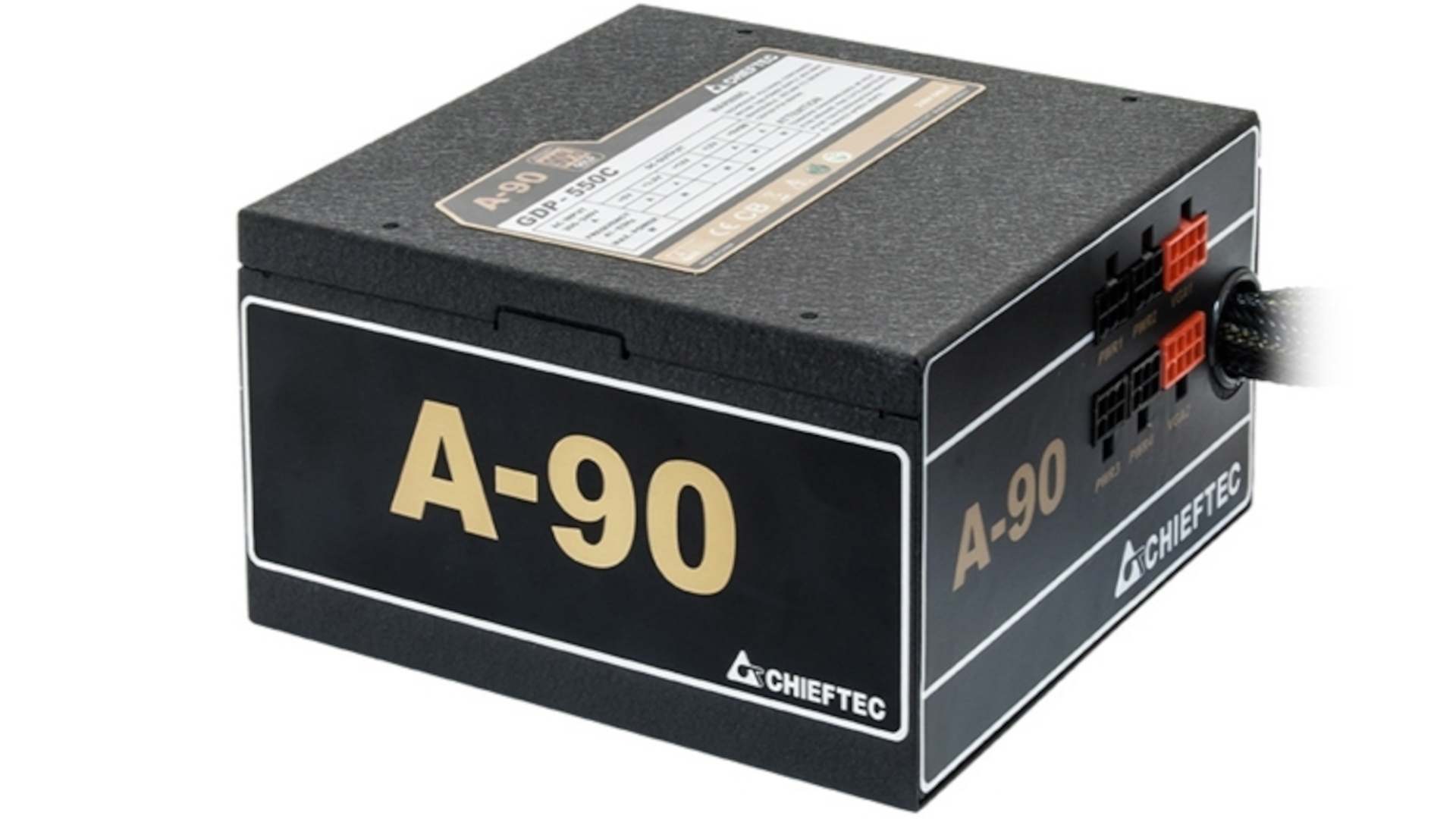 A power supply for 30–40 euros? There is a very good chance that you'll pick Chieftec. A power unit for between 70 and 80 euros? You have probably already looked at the Corsair models. More? Also given a shot is Seasonic. These opinions are all founded on long-standing, well-established traditions.
But Chieftec also offers more expensive goods. And Chieftec's biggest issue is that consumers are too lethargic to consider this company when purchasing a more expensive item because they are accustomed to viewing it exclusively as a producer of less expensive goods. Even for owners of more expensive laptops, the style of the device is significant in addition to the product's features. Unfortunately, I cannot remark on fashion because I am not an expert in the field.
The A-90 series' power unit has arrived with us today. This is a more expensive item than what we often find in the Chieftec line. It has modular cables and an 80+ Gold efficiency standard. True, Chieftec is still unique among power units of this sort in that it is the least expensive on the market while maintaining all of the necessary features.
Chieftec GDP-650C A90 Power Supply Packaging & First Impressions
Chieftec has always stood out for its distinctive product packaging. No matter which direction you look, the object is the same. Efficiency and quality are the two primary benefits that Chieftec wishes to emphasize to potential customers through the packaging. Despite the fact that no one does that any more, Chieftec nevertheless thought it would be a good idea to display the SLI and Crossfire certificates on the power unit box.
The power unit is undoubtedly fastened to the wall with four mounting screws and a power line. But I didn't get the show banding recordings. Reusable sticky tapes could already be anticipated in such a block, but even standard disposable tighteners are not present here.
The kit's attractive cord storage bag appears to go against Chieftec's principles. Is that a wire bag? After all, this drives up the price of the item and lowers the price-quality coefficient we are working so hard to achieve. A Chieftec-branded bag is an extremely uncommon exhibit because Chieftec only adds it on a small percentage of its models.
Chieftec ignored our suggestions and continues to provide instructions in Lithuanian that describe a completely different product. True, this is an older series of models; perhaps newer blocks will have the issue resolved. I'll be sure to let you know if I test any more recent models.
Model Chieftec GDP-650C A90 Power Supply features conventional proportions and an appearance appropriate for a 650-watt gadget. It has a heavy steel body that is also painted black. Additionally, there was no improvement in the panels' fitting and processing quality. But if the equipment costs roughly $90, what savings can we discuss?
A large 140-mm "Carlson" is concealed behind a ventilation grille in the shape of a "grill" that is located on the power supply's lid. The front wall has perforations for hot air to escape through; the remaining panels are solid. Everything in this area is generally very standard, thus the Chieftec GDP-650C A90 Power Supply will readily fit in any contemporary case with a Mini Tower format or larger. Most importantly, it won't obstruct the vent, which is typically found around the power supply seat on the bottom of the case
.Chieftec GDP-650C A90 Power Supply General Information
| | |
| --- | --- |
| Model | A90 650W |
| Article no. | GDP-650C |
| EAN code | 4710713230835 |
| Weight (Net/Gross) | 2.12kg / 2.52kg |
| AC Input | 200-240V / 5.0A |
| Frequency | 47 – 63Hz |
| +5V | 20A |
| +3,3V | 20A |
| +5V & +3,3V combined | 120W |
| +12V1 | 53A |
| +12V2 | – |
| +12V1, +12V2 combined | 636W |
| P.F. | >0,9 |
| -12V | 0,3A / 3,6W |
| +5VSB | 2,5A / 12,5W |
| Maximum Power | 650W |
Chieftec GDP-650C A90 Power Supply Connectors
| | |
| --- | --- |
| 20+4 PIN ATX | 1 |
| 8 PIN EPS(4+4) | 1 |
| 8 PIN PCIe (6+2) | 2 |
| SATA | 6 |
| MOLEX/FLOPPY | 3/1 |
Chieftec GDP-650C A90 Power Supply Cable Length (mm)
| | |
| --- | --- |
| 20+4 PIN ATX | 550 |
| 8 PIN EPS(4+4) | 550 |
| 8 PIN PCIe (6+2) | 550/150 |
| SATA | 2x 550/150/150 |
| MOLEX/FLOPPY | 550/150/150/150 |
Chieftec GDP-650C A90 Power Supply Features
| | |
| --- | --- |
| ATX12V Version | ATX 12V 2.3 |
| Efficiency | >90% |
| Dimension (DxWxH) | 160mm x 150mm x 86mm |
| PFC | Active PFC (0,9) |
| Fan | 140mm silent fan |
| Security | AFC (Automatic Fan speed Control)OCP (Over Current Protection)OPP (Over Power Protection)OTP (Over Temperature Protection)OVP (Over Voltage Protection)SCP (Short Circuit Protection)SIP (Surge & Inrush Protection)UVP (Under Voltage Protection) |
| Warranty | 24 Months |
Chieftec GDP-650C A90 Power Supply Conclusion
If there were any concerns with the 550-watt Chieftec GDP-550C from the Chieftec A-90 series regarding the mismatch between some real indications and those specified in the specification, there are none whatsoever with the Chieftec GDP-650C A90 Power Supply, which is a more productive model. With certainty, we can state that, in terms of value for money, this is one of the top choices available right now on the market for high-performance power supplies with a capacity of 600–700 watts.
I want to start off by pointing out the high efficiency at a level between 85 and 90%. Yes, it falls a bit short of the "gold" standard, but the device's relatively modest price more than makes up for this. Second, the high load capacity of the +12V line and the appropriate state of all output voltages are guaranteed thanks to the employment of contemporary circuitry and circuitry that is not at the final level of the last level. The model Chieftec GDP-650C A90 Power Supply is made safer and more useful by this platform's inclusion of all sorts of protection and usage of a partially modular cable design. Thirdly, Chieftec finally succeeded in developing a cooling system that is both efficient and silent.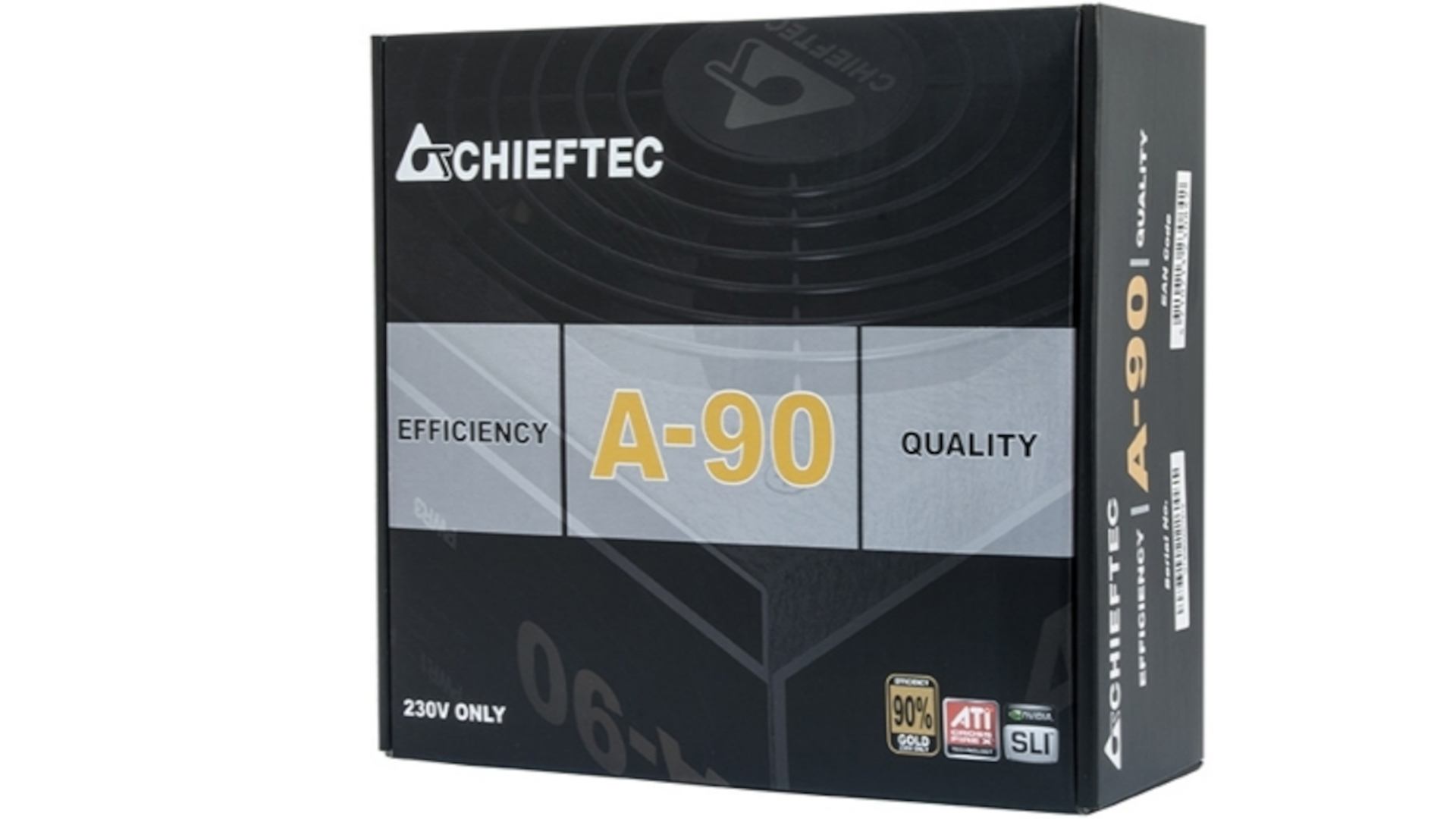 Of course, there are a lot of flaws in it if we compare it to the best analogs that meet the 80 PLUS Gold standard, for which the Chieftec GDP-650C A90 Power Supply model is a direct rival.
For instance, it only works with input voltages between 200 and 240 V; it cannot withstand overloads; the fan is mounted on a standard bushing rather than a more modern ball or hydrodynamic bearing; not all wires are made detachable; and the cables are wrapped in fabric rather than taking the form of ribbon cables.
However, this is the cost of a cheaper price tag, which in our opinion is very acceptable. Since just a small portion of the alternatives were eliminated, it is entirely viable to function without them in daily operations.
Chieftec GDP-650C A90 Power Supply
Performance -

97%

Price -

97%

Value -

98%