Right now, when it comes to PSUs, Corsair and EVGA are the most active companies. To complement their already extensive portfolio of PSU products, both businesses constantly develop new PSU lines. The RMx PSUs from Corsair are the company's most recent models; they are less expensive RMi units that have been digitally degraded. A 550 W unit is also included in the new RMx series, while the RMi line does not. The RMx family comprises of five members, each of which is totally modular and 80 PLUS Gold certified. Their capabilities range from 550 W to 1000 W.
Corsair offers a basic version of the high-end RMi platform for consumers who only want to install their PSU and then forget about it, suggesting that the company believes that not all users enjoy monitoring their PSU through software.
Internally, these units are extremely similar to the RMi units, thus we anticipate them to perform just as well, including dependability, as seen by Corsair's seven-year warranty. The most powerful 1 kW CORSAIR RM1000x Power Supply unit will be the topic of today's review. Because of its numerous ports, this PSU can easily power a high-end gaming system with multiple mounted VGAs. Because of a semi-passive operation and a sluggish fan, RMx PSUs operate very quietly at light and moderate loads and won't annoy most users audibly.
The new RMi and RMx units are unquestionably no exception to the RM line's reputation as one of the best when it comes to working quietly. You see, the days when users just cared about a power supply's performance are long gone, and most now now consider how loud a power supply is while it is functioning properly. With high-capacity PSUs, combining those two attributes might be challenging, especially at higher loads. You might, however, have a silent high-capacity PSU if you combine a highly efficient platform with a suitable fan and good fan profile.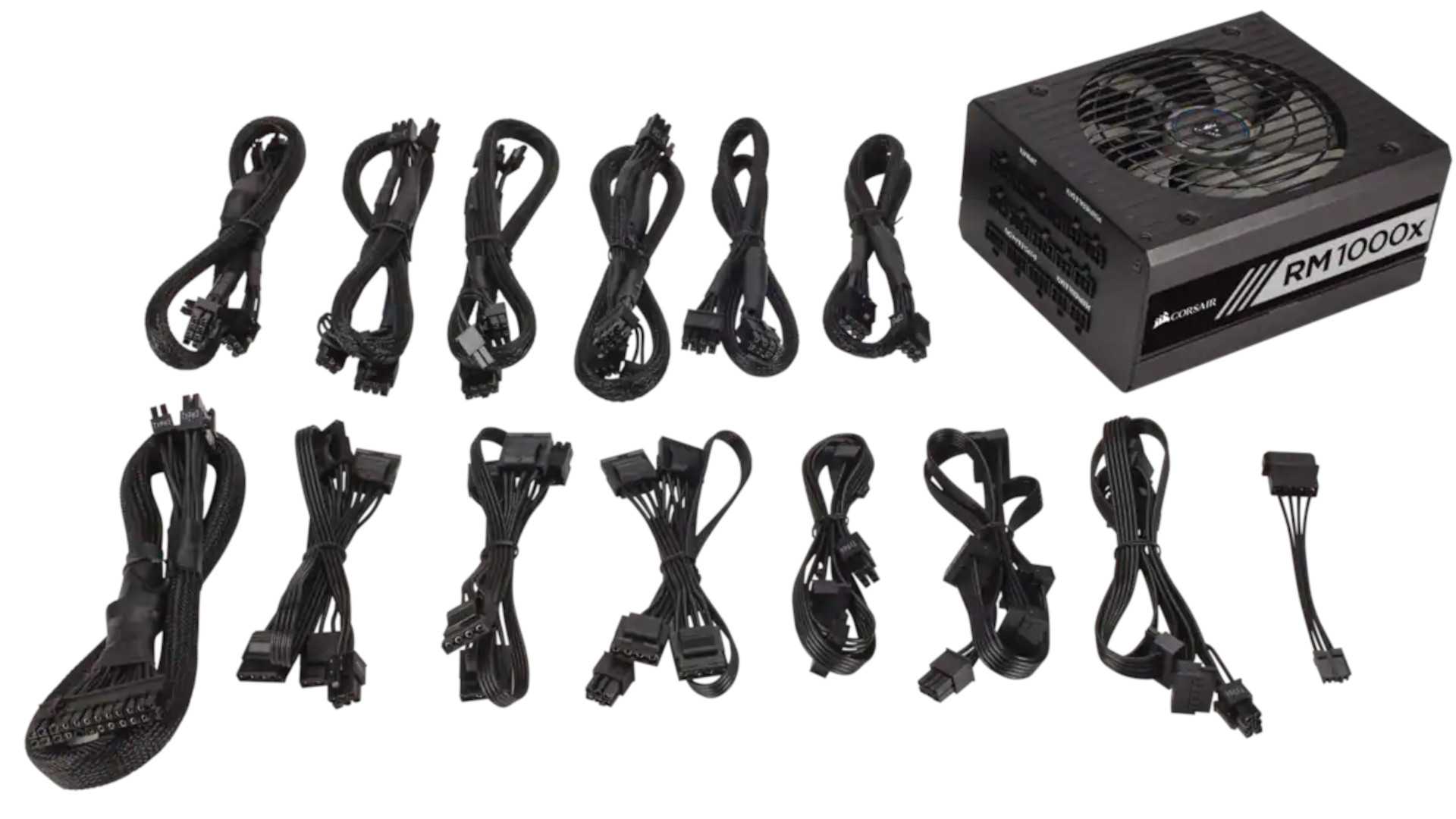 CORSAIR RM1000x Power Supply Specs & Performance
Despite having a higher maximum power output, the CORSAIR RM1000x Power Supply still performs well and is quiet. It uses high-quality components, such as Magnetic Levitation fans and Japanese caps, which are perfect for use at high working temperatures. It boasts great efficiency under extremely light loads, supports Microsoft's Modern Standby, and is completely compatible with the most recent ATX specification (2.52), among other benefits. This enables quick wake-from-sleep durations (you also need a compatible motherboard). This is one of the top 1000W Gold PSUs, and it would have been included in our list of the best PSUs if it weren't for the Corsair AX1000. With a similar capacity, the Super Flower Leadex V Gold is a potent rival for this product.
Corsair made the decision to redesign its more popular line in the upper-range market. Due to their greater performance to price ratio, the RMx models were able to overshadow the more expensive RMi units. Three years ago, in 2018, Corsair updated this line last. PSUs typically last far longer than other IT products, but Jon Gerow, head of R&D for PSUs at Corsair, determined it was time for some changes in this particular scenario.
The new RMx units are fully compatible with the most recent ATX specification, have over 70% efficiency with 2% load, and the PWR OK delay is within the 100-150ms region to support the Alternative Sleep Modes (ASM), including Microsoft's Modern Standby mode. They have changed from a rifle bearing to a more durable (and more expensive) fan.
Given our experience with the platform and the 80 PLUS Gold certification of the RM1000x, we anticipate exceptional efficiency values that are more comparable to Platinum than Gold. Because it generates its minor rails using DC-DC converters, this PSU is also Haswell ready. Additionally, it has a rating of up to 50°C, as opposed to the 40°C rating of prior RM units.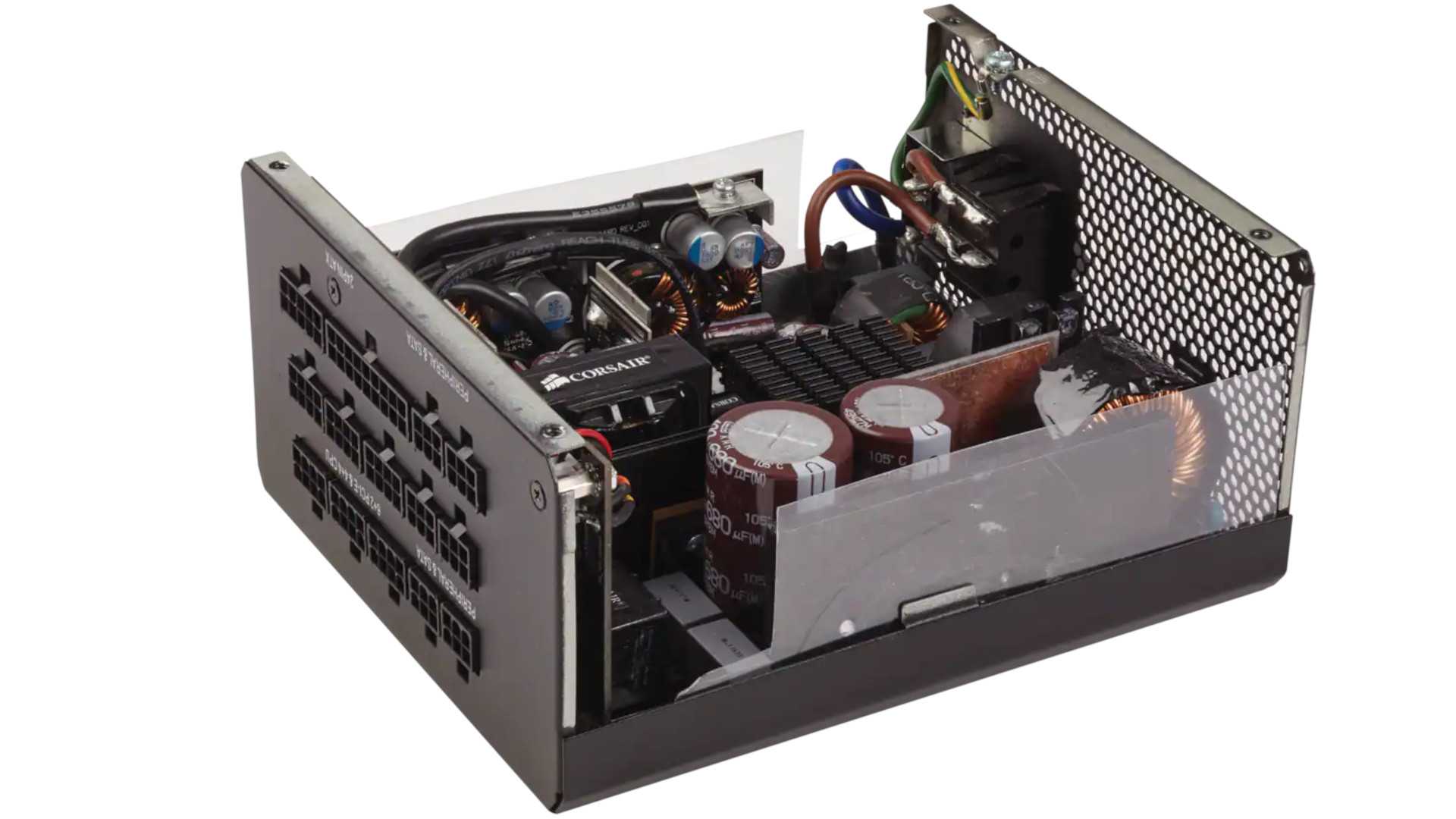 Even though the PSU only has one +12V rail, we noted that Corsair advertises OCP (Over Current Protection) as a protection feature. Since the smaller rails are still covered by the functionality, Corsair presumably lists OCP. A rifle-bearing fan, the NR135L, which Corsair now employs in many of its PSUs, has been installed in favor of the FDB fan from the RM1000i. It is a high-quality, silent fan that will last a very long time. It won't last as long as an FDB fan, but given that this PSU operates semi-passively, it won't be used as frequently either.
The PSU is somewhat long (18 cm), however most cases can fit it without any compatibility problems. The seven year warranty that Corsair offers amplifies the idea that this is a very dependable product, and the asking price is reasonable in light of the features and technical requirements.
SPECIFICATION
| | |
| --- | --- |
| Max. DC Output | 1000W |
| PFC | Active PFC |
| Efficiency | 80 PLUS Gold |
| Modular | Yes (fully) |
| Intel Haswell Ready | Yes |
| Operating temperature | 0°C – 50°C |
| Protections | Over Voltage ProtectionUnder Voltage ProtectionOver Power ProtectionOver Current ProtectionOver Temperature ProtectionShort Circuit Protection |
| Cooling | 135 mm Rifle Bearing Fan (NR135L) |
| Semi-passive operation | Yes |
| Dimensions | 150 mm (W) x 87 mm (H) x 182 mm (D) |
| Weight | 2.1 kg |
| Compliance | ATX12V v2.4, EPS 2.92 |
| Warranty | 7 years |
| Price at time of release (exc. VAT) | $169.99 |
CABLES & CONNECTORS
Description
Cable Count
Connector Count (Total)
ATX connector 20+4 pin (610mm)
1
1
4+4 pin EPS12V (650mm)
2
2
6+2 pin PCIe (600mm+150mm)
4
8
SATA (400mm+100mm+100mm+100mm)
2
8
SATA (550mm+100mm+100mm+100mm)
1
4
4 pin Molex (450mm+100mm+100mm)
1
3
4 pin Molex (450mm+100mm+100mm+100mm)
2
8
FDD Adapter (+100mm)
1
1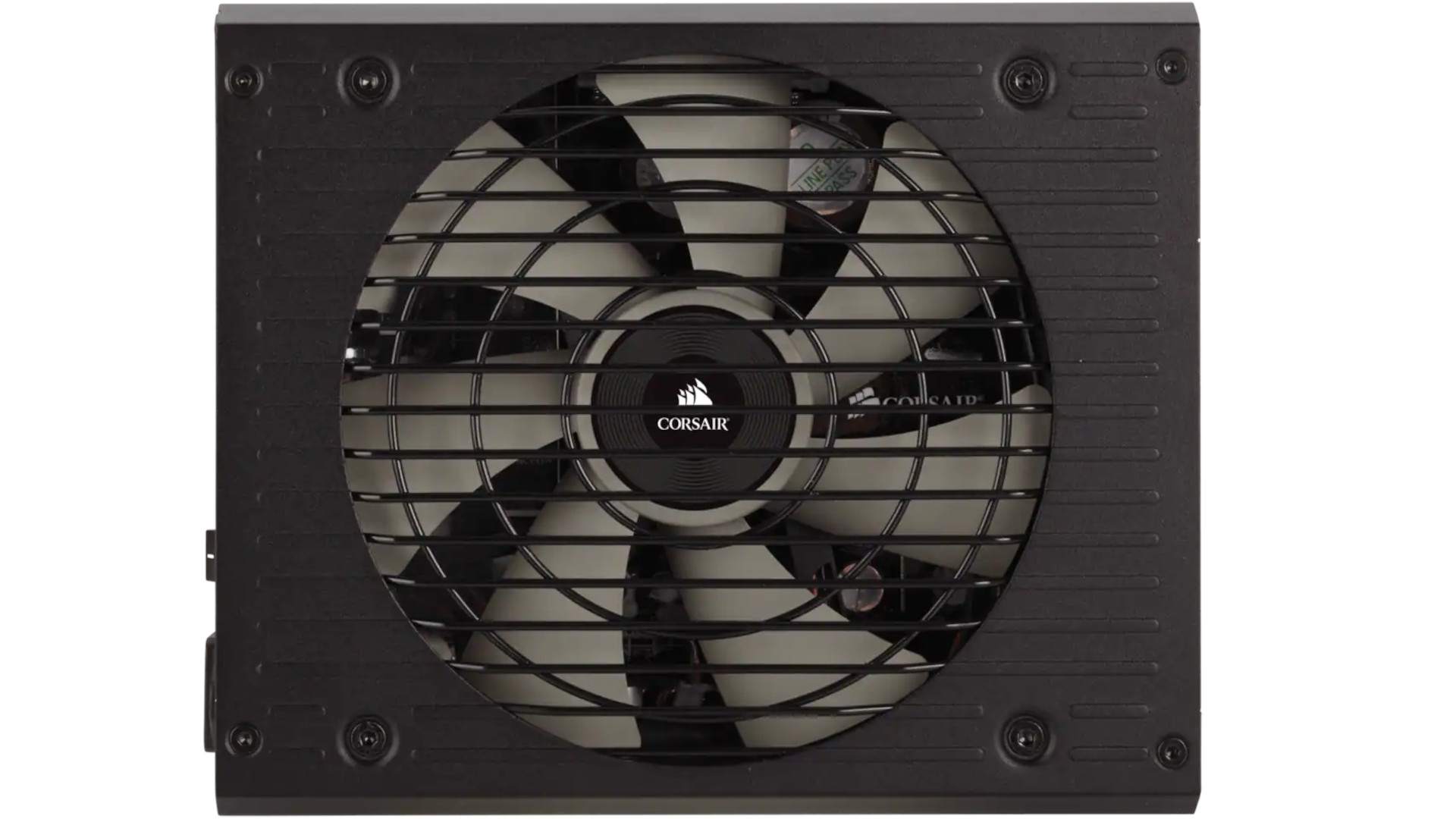 Final Thoughts on CORSAIR RM1000x Power Supply
Since when have we seen a power supply from Corsair that even suggested it might not be of the highest caliber? Even then, it was a basic entry-level device that wasn't intended to do anything more than get you by. The CORSAIR RM1000x Power Supply is another example of how Corsair continues to demonstrate that its power supply are everything you could ask for in a device and sometimes even more.
The CORSAIR RM1000x Power Supply is a device with all-around better performance features. Even though the voltages are barely within 2% of the ATX specifications, they are quite stable and show very little variation from low to full loads. The 12V rail even maintains a constant accuracy of 1%. There isn't anything better out there when it comes to the unit's DC Output quality. You actually need to zoom in on the scope to perceive the noise even then, and the Corsair AX1200i and Corsair AX1500i hardly do any better. The unit is very strong, even in terms of efficiency.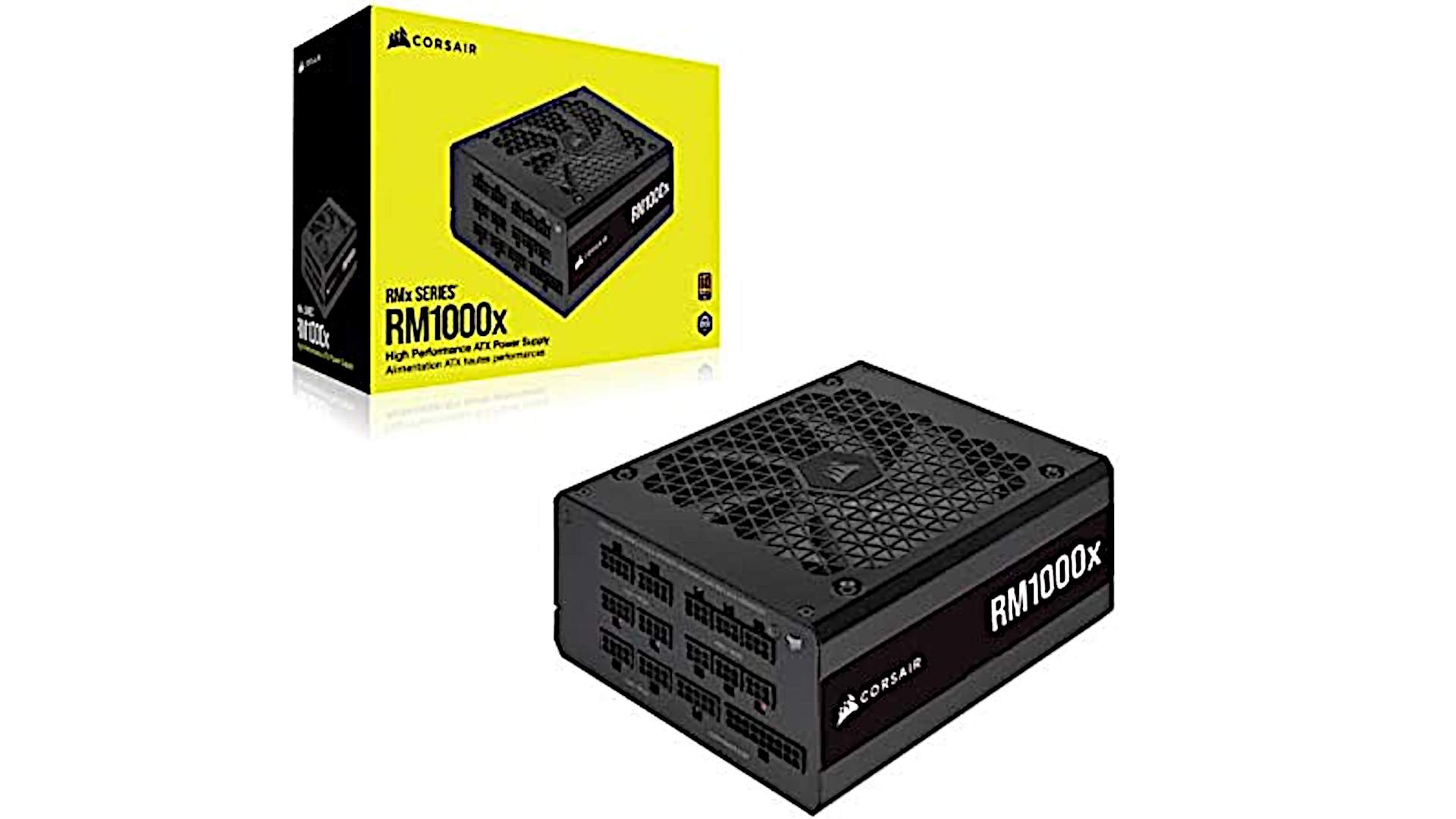 I have a hunch that the only reason this machine is only certified as 80 PLUS Gold as opposed to Platinum is because they were trying to cut costs.
CORSAIR RM1000x Power Supply
Performance -

98%

Price -

96%

Value -

97%