Even while DeepCool may not have ever fully succeeded in entering the mainstream (at least in the West), they are still a very reputable manufacturer. primarily for introducing numerous top-notch and, most importantly, reasonably priced products to the market.
However, it appears that the business has made an effort recently to move away from the more price-conscious (*cough* cheap *cough*) tier of goods and into the mid-to-upper strata. If you will, consider it a compromise between improved performance and a marginal price hike. And that's precisely what we're looking at with the launch of the DeepCool PQ850M Power Supply.
Today, we'll be taking a look at a product from Beijing DEEPCOOL Industries Co., Ltd., a brand that is less well-known in North America among PC enthusiasts. DEEPCOOL is a Chinese firm that was established in 1996 and is renowned for its portfolio of air coolers, all-in-one liquid coolers, cooling fans, computer cases, and power supplies.
However, given their lesser visibility in North America today, we are mainly interested in the power supply side of the DEEPCOOL operation. The DeepCool PQ850M Power Supply manufactured by Seasonic is the device we are considering for our first DEEPCOOL branded power supply.
DeepCool PQ850M Power Supply Packaging
It comes in a box of conventional dimensions. A power source, modular cables, a user guide, screws, cable-strips, and a power cord are all included. Simply said, we have all we need and then some for the installation.
Everything we could need to know about the product is contained on the box's outside. On the front is a depiction of the power supply, and on the rear are more thorough technical details. Overall, it's still nice, albeit the font should be darker to make it easier to read.
Considering that it is an 850W machine, the PSU is little. When all cables are modular and we don't have to connect them all in if we don't need them, a size of 15014086mm will accommodate every ATX PC.
We won't require all of the SATA/peripheral cables in current PCs without extra devices, and in certain circumstances, only one CPU 8-pin and one PCIe connector. Contrarily, there are enough of ports for a big PC configuration with two graphics cards and several SSDs and HDDs.
The design is innovative and, despite its apparent simplicity, looks wonderful. I really appreciate how the case-integrated fan grill looks. It looks amazing for any custom builds and is unlike anything in competing PSUs.
The length of the cords is perfect. While 4/8-pin CPU cables are already 650mm long, 20/24-pin ATX cables are reasonably normal at 610mm. They can now navigate the motherboard with less difficulty. For graphics cards, PCIe cables are 750mm long.
There is a single connection with 6+2 pins shared by all three PCIe cables. If we wanted to add two graphics cards, it would be great if there was one extra connector available. However, very few people choose to use two or more graphics cards in current PCs, and high-wattage graphics cards look prettier and are safer with a single connector per cable. For instance, it is advised to use separate connections for all RTX 4080/4090 and new Radeon 7000 series GPUs.
The majority of consumers won't like braided cables since they would look nicer but cost more money. Even still, the fact that they are all flat and black makes us pleased.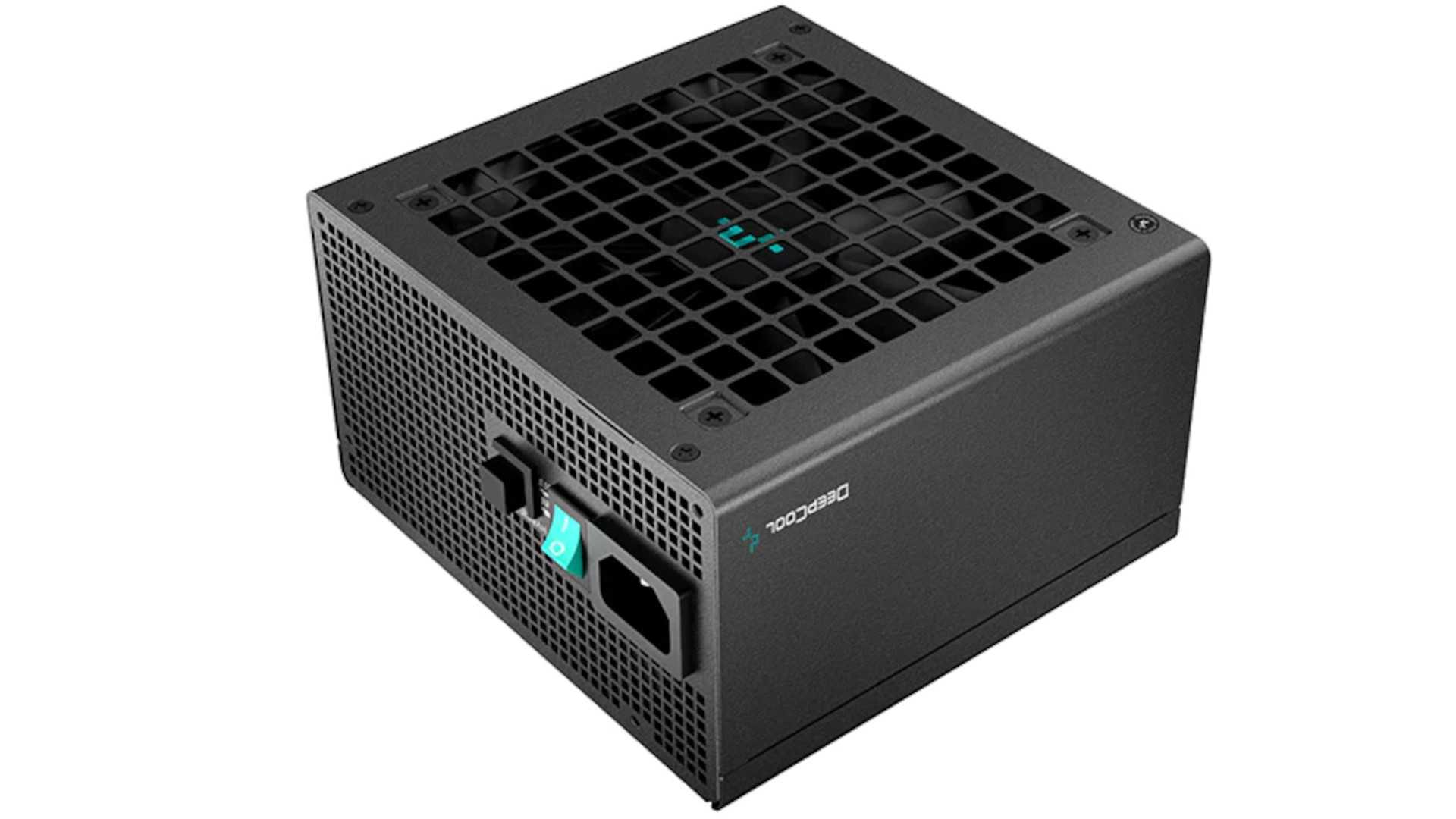 The power supply isn't a genuine PCIe 5.0/ATX 3.0 item. Since all modern graphics cards utilize standard connections (AMD and Intel) or come with adapters, it continues to function flawlessly with all of them. Even after overclocking the RTX 4080 graphics card to a power close to 400W, our system worked well with it.
DeepCool PQ850M Power Supply Interior & Specifications
For this series, Deepcool used the cutting-edge Focus Plus Gold design from Seasonic. Although this is a solid and trustworthy platform, it does not entirely adhere to the most recent ATX specification. The construction quality is good, and Seasonic employed high-grade components everywhere as usual. The Hong Hua FDB fan won't have to operate for long periods of time since the heat sinks are tiny and there is enough room between the components for efficient circulation.
All required components, including a MOV and a discharge IC, are included in the transient/EMI filter, giving it a little efficiency gain. A bypass relay and an NTC thermistor are also present to reduce inrush currents.
Up to 30A of current may be handled by the pair of bridge rectifiers.
Two Infineon FETs and a single boost diode from STMicronics are used in the APFC converter. The bulk cap is made by Chemi-Con and has adequate capacity to offer a hold-up period greater than 17ms.
Four Great Power FETs, arranged in a full-bridge topology, serve as the primary devices. Additionally utilized to boost effectiveness is an LLC resonant converter.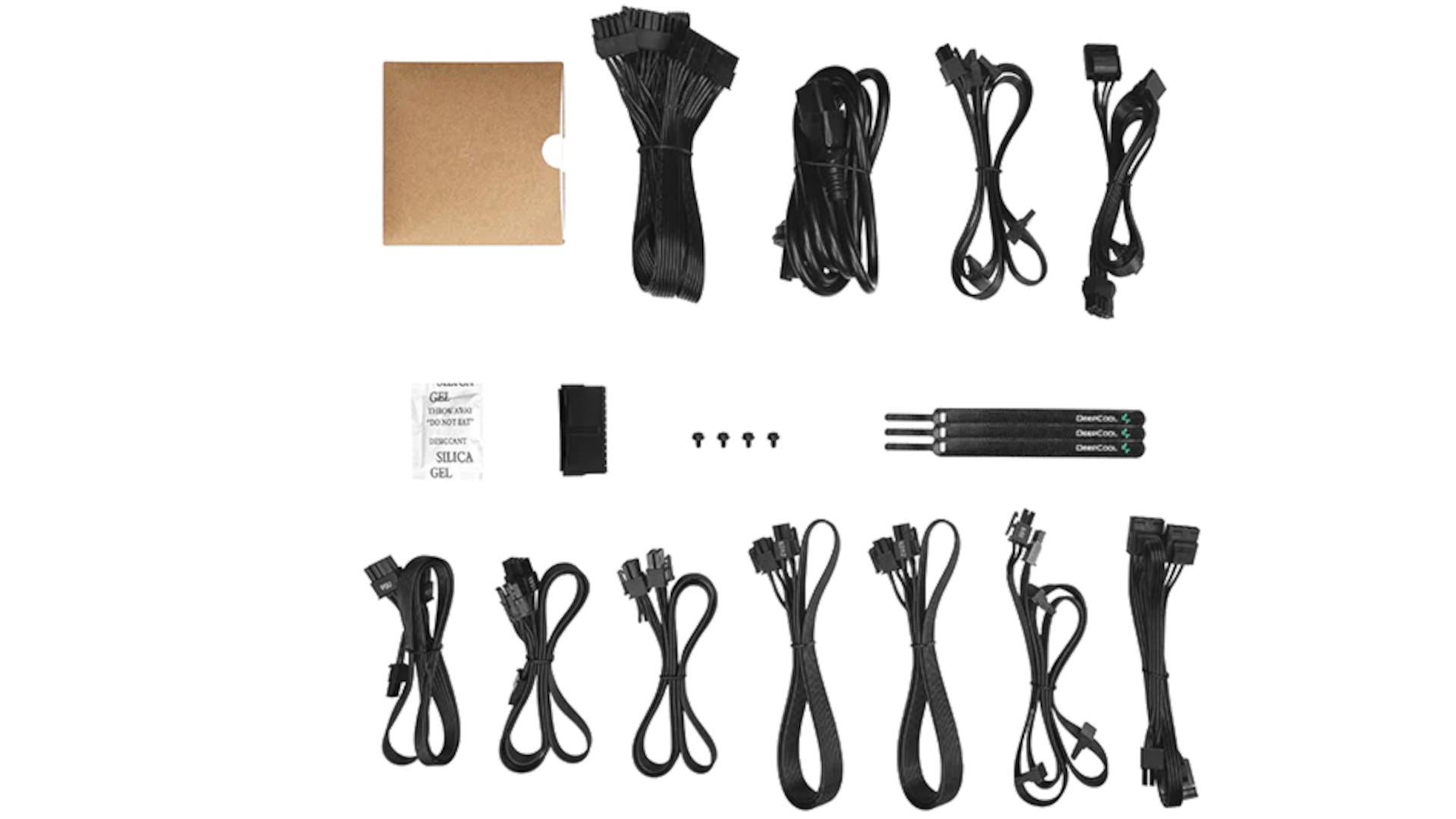 The 12V rail is regulated by four Nexperia FETs. The minor rails are generated by two DC-DC converters.
Chemi-Con made the electrolytic filtering caps so they would last through the guarantee period. Also often employed are polymer caps.
DeepCool PQ850M Power Supply General Information
| | |
| --- | --- |
| Type | ATX12V V2.4 |
| Product Dimensions | 150×140×86mm (W x L x H) |
| 80PLUS Certifications | GOLD |
| Fan Size | 120mm |
| Fan Bearing | FDB |
| Topology | Active PFC + Full Bridge SRC LLC + DC to DC |
| Capacitors | Full Japan Electrolytic Capacitors |
| Power Good Signal | 100-500ms |
| Hold Up Time | ≥16ms (90% load) |
| Efficiency | ≥90% Under Typical Load(50% Loading) |
| Protection | OPP/OVP/SCP/OTP/OCP/UVP |
| Operation Temperature | 0 – 50 °C (derating from 100 % to 80 % from 40 °C to 50 °C) |
| Regulatory | CCC/CE/FCC/TUV-SUD/cTUVus/RCM/EAC/CAN ICES-003(B)/NMB-003(B)/UKCA |
| Erp Regulation | ErP 2013 |
| MTBF | 100,000 Hours |
| Warranty | 10 Years |
DeepCool PQ850M Power Supply Conclusion
Today, the DeepCool DeepCool PQ850M Power Supply is a power supply that is genuinely competitive. We say "competitive TODAY" because an 850W unit tidal wave is on the way, making this result invalid. However, if you disregard the 12v load regulation, this is one of the better 850W units we have encountered when compared to the previously evaluated models.
The DeepCool PQ850M Power Supply provided very good to exceptional build quality, strong voltage control, great DC output quality, and good transient load outcomes in a purely objective sense. The unit's noise output, however, was clearly not its strongest point because it had an odd buzzing noise that drove me crazy for an excessive amount of our testing profile.
Despite this, the majority of the time, this unit appears to be competitive. Which leaves us in a rather common predicament. How are these units to be distinguished from the field? Fortunately, there is a solution. An simple response. Price.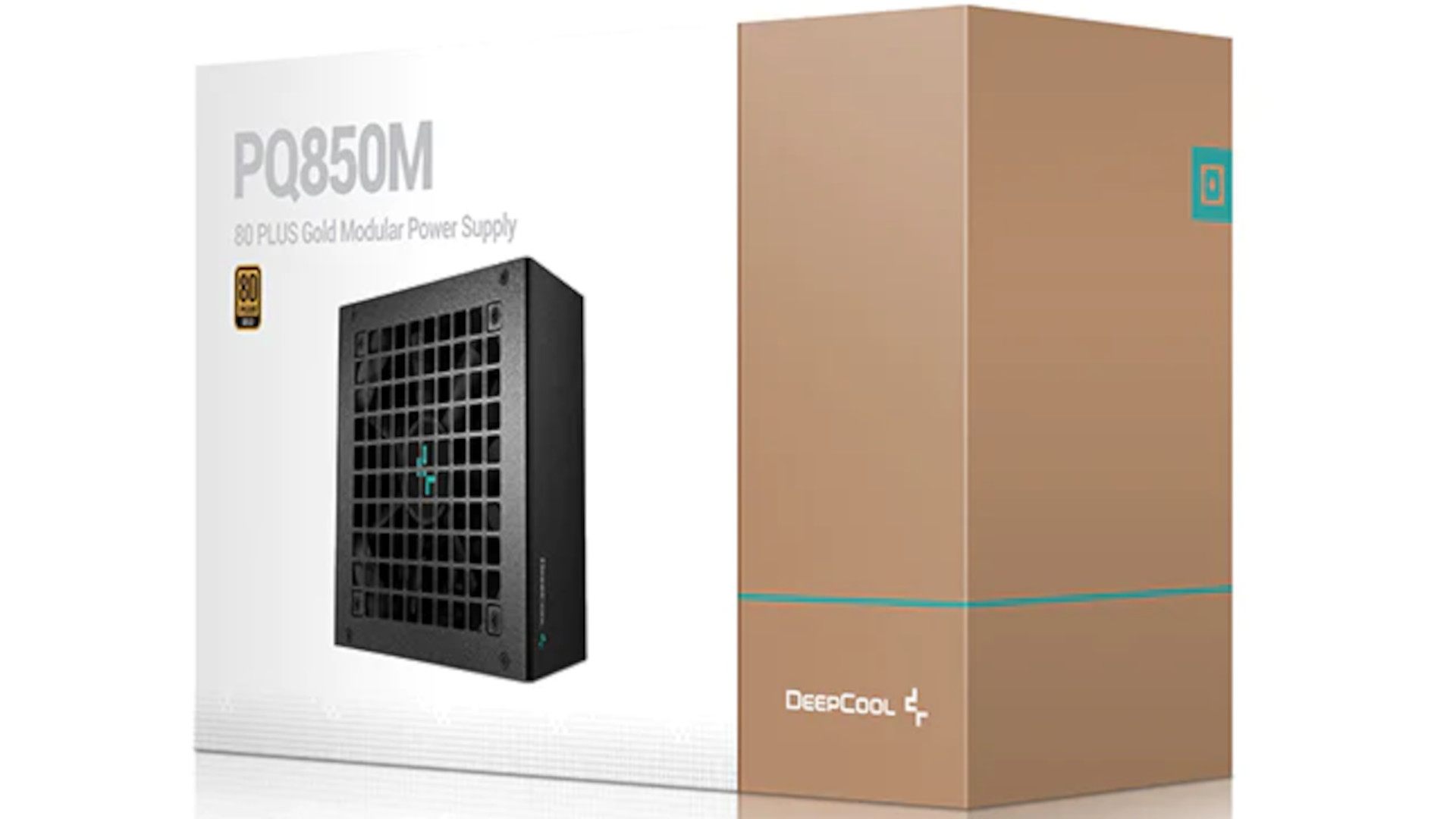 My friends, that's when this unit, driving recklessly like Anne Heche in an Austin Mini, crashes into a house head-on. The DeepCool PQ850M is currently available for $144.99. Given the comparable offers from SilverStone, MSI, Enermax, ASUS, and even Seasonic, that is not a very good deal (with the exact same product). The PQ850M just has a bothersome mosquito impersonation under its sleeve for us in terms of its value offer.
Although this is a fairly serviceable, if not excellent, machine, the cost and lack of distinctiveness are drawbacks. However, prices in the modern period are rather unpredictable, so if prices change or you can locate this for a decent price, it's a reliable power supply.
DeepCool PQ850M Power Supply
Performance -

97%

Price -

97%

Value -

97%