Five years ago, if Intel had introduced a six-core mainstream desktop CPU, we most likely would have required new underpants. However, AMD raised the bar first, and not only with a six-core CPU, but an eight-core model as well.
The Core i5-8600K simply lacked the multi-threaded power to compete against AMD's six-core Ryzen 5 processors, which had 12 threads to play with as opposed to Intel's six and were less expensive. However, Intel did push the price of low-end quad-cores down, making the Core i3-8350K somewhat of a bargain at the time. The Intel Core i5-8600K wasn't a particularly appealing option due to these factors, and the situation is the same for the Core i7-9700K as well. It was also not significantly faster in games than less expensive quad-cores.
The Intel Core i5 9600K CPU from Intel hasn't altered much either; it offers a 100MHz higher base frequency, a 300MHz higher maximum boost frequency, and a 200MHz higher all-core boost. Although the die is slightly larger (it's the eight-core die with two cores disabled) and, like other 9th Gen CPUs, the CPU substrate is a little bit thicker, we also get STIM (soldered thermal interface material) in place of thermal paste. The core count, thread count, TDP, and manufacturing process are all the same. Will the Core i5-9600K perform any better than its predecessor given that AMD has also improved their CPUs' performance since last year?
Intel Core i5 9600K Specifications
Between the $299 Ryzen 7 2700 and the $225 Ryzen 5 2600X is the $263 Core i5-9600K. Unexpectedly, Intel increased the cost of the -9600K by $5 in comparison to the Core i5-8600K.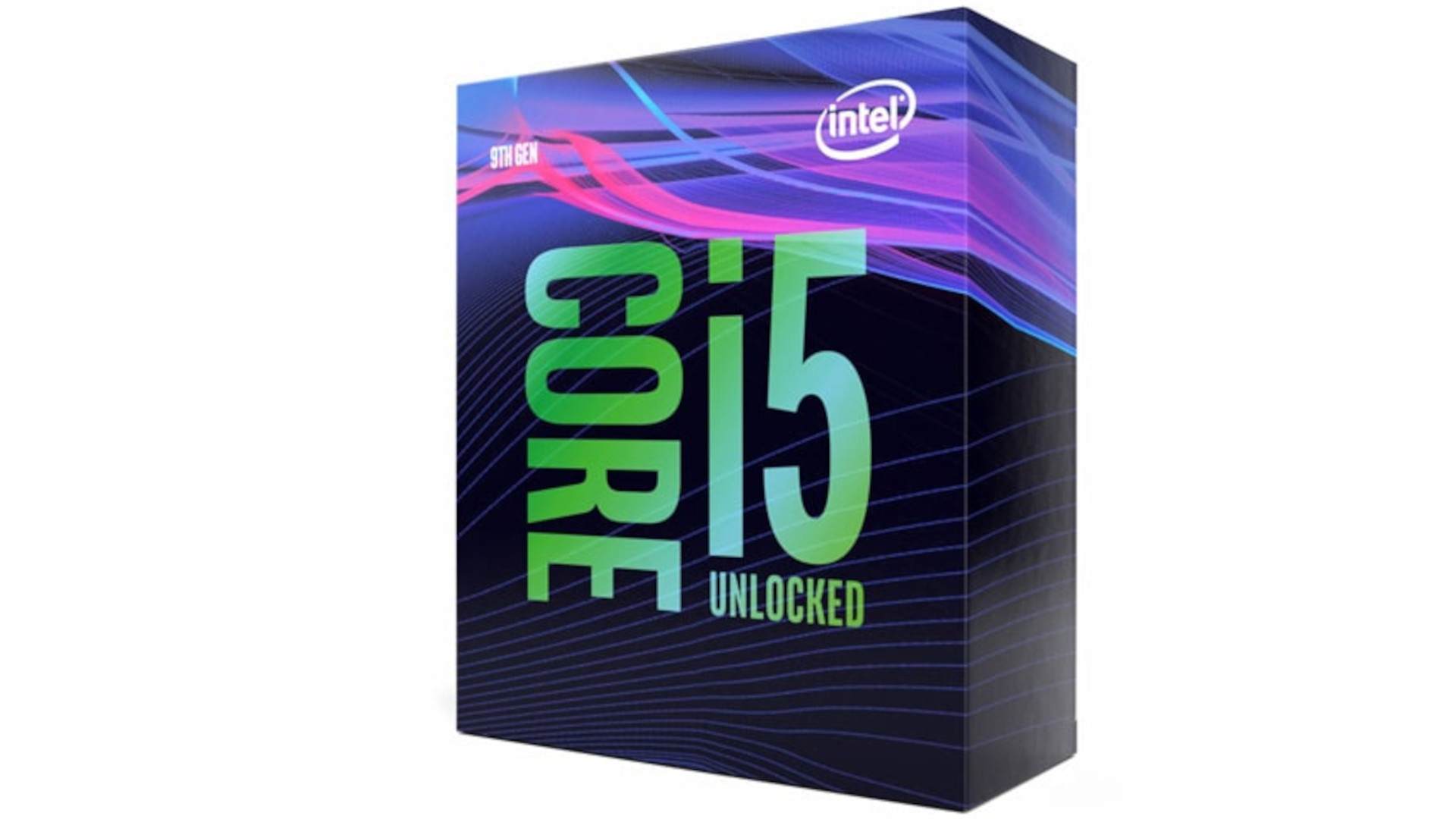 The Intel Core i5 9600K is produced by Intel using its 14nm++ technology. The chip has two channels of DDR4-2666 memory support, six execution cores (without Hyper-Threading technology), an integrated UHD 630 graphics engine, and unlocked ratio multipliers for simple overclocking. The Core i9-9600K has a 95W thermal design power rating and 9MB of L3 cache, just as the Core i5-8600K that came before it.
However, Intel did significantly increase the Turbo Boost frequencies on the Intel Core i5 9600K. Whether employing one core or all six, solder-based thermal interface material enhances heat transfer, enabling higher frequencies. A base clock rate of 3.7 GHz already represents a 100 MHz gain over the frequency floor of the Core i5-8600K, and using multiple cores can result in speed increases of up to 300 MHz.
Even when we tried to overclock Intel's Core i5-9600K, we didn't feel the need for excessive cooling. Under five hours of Prime95 optimized for AVX instructions, the processor maintained a constant 80°C, and 64°C over a variety of non-AVX jobs. Of course, we did use a powerful Corsair H115i running at top speed. However, at the default settings, you shouldn't have any issues keeping the processor cool. With a capable closed-loop liquid cooling, overclocking is acceptable.
After a BIOS update, the Intel Core i5 9600K slides into existing 300-series motherboards. Most of them, if not all of them, ought to be able to comfortably accommodate the Core i5-9600K and its power needs; however, if you intend to overclock your processor, you might want to avoid the most affordable variants.
Intel Core i5 9600K Essential information
| | |
| --- | --- |
| Product Collection | 9th Generation Intel® Core™ i5 Processors |
| Code Name | Products formerly Coffee Lake |
| Vertical Segment | Desktop |
| Processor Number | i5-9600K |
| Status | Launched |
| Launch Date | Q4'18 |
| Lithography | 14 nm |
| Recommended Customer Price | $262.00 – $272.00 |
| Use Conditions | PC/Client/Tablet |
Intel Core i5 9600K Specifications
| | |
| --- | --- |
| Total Cores | 6 |
| Total Threads | 6 |
| Max Turbo Frequency | 4.60 GHz |
| Intel® Turbo Boost Technology 2.0 Frequency | 4.60 GHz |
| Processor Base Frequency | 3.70 GHz |
| Cache | 9 MB Intel® Smart Cache |
| Bus Speed | 8 GT/s |
| TDP | 95 W |
Intel Core i5 9600K Performance & Tests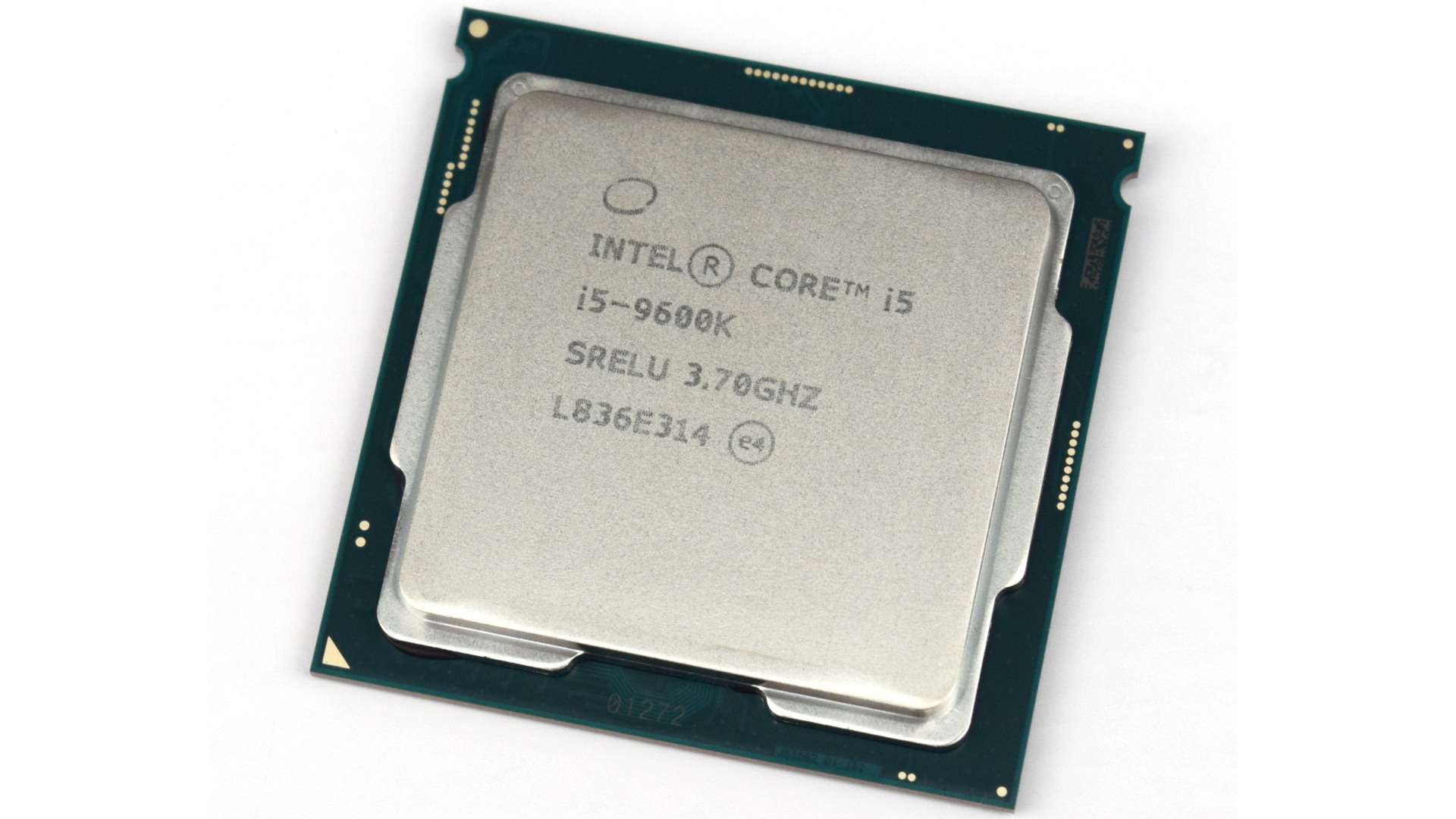 Despite only scoring 8% less than the Core i7-9700K in the Cinebench R15 single-core benchmark, the Core i5-9600K came in between the two AMD Ryzen 5 APUs. However, due to the fact that it supports fewer threads than our reference CPUs, the Core i5-9600K scores relatively poorly in multi-core benchmarks. Due to its ability to run up to 12 threads simultaneously, the AMD Ryzen 5 2600X outperformed the Core i5-9600K by 16% in CB R15 Multi.
To measure how well the Intel Core i5 9600K maintained performance under prolonged stress, we also ran Cinebench R15 Multi loop on it. The graphs below show that even after almost 40 minutes and 60 iterations of the looped benchmark, our test CPU continued to operate reliably.
All of the cores of the Core i5-9600K operated at 4.3 GHz without experiencing heat throttling. In our CB R15 Multi loop, the CPU averaged 998 points and peaked at about 1,005 points. Due to the fact that we ran HWiNFO throughout our looped benchmark, which used some extra CPU resources, these scores are lower than the one we obtained in our single CB R15 Multi test.
The Core i5-9600K is an excellent CPU for gaming. In our gaming tests, the chip finishes a few percentage points behind its Coffee Lake brothers, but it does not throttle like our Core i9-9900K test sample did. Even though the Core i7-8700K could support up to 12 threads, the Core i5-9600K outperformed it, which highlights how much Intel has developed their chips over the years.
In our PCMark 10 comparison table, the Core i5-9600K came in second place to the Ryzen 5 2600. However, the Ryzen APUs dropped in our comparison table since the Coffee Lake chip outperformed it in the more dated PCMark 8.
Throughout our time with the CPU, the test Core i5-9600K continuously delivered strong performance, and we had no problems or protracted wait periods. However, if you frequently operate with multithreaded apps or run several programs at once, you will notice the shortage of threads. If you require a CPU for either of those uses, we advise that you look into AMD or Intel processors with more cores or threads than the Core i5-9600K, however our review CPU is an excellent low-cost gaming processor.
Intel Core i5 9600K Conclusion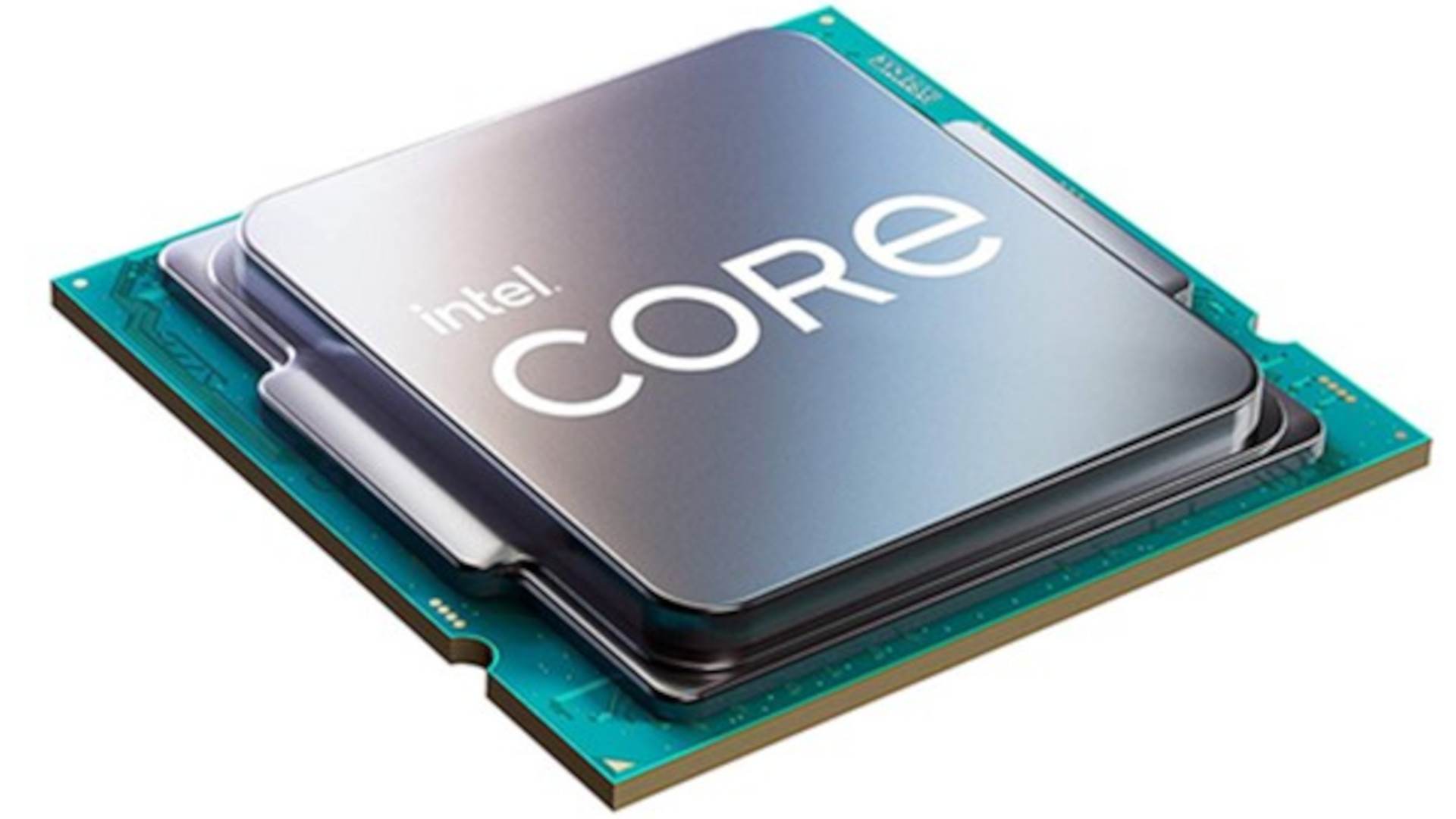 The same dilemma we've seen before arises when deciding between a Intel Core i5 9600K and Ryzen: it depends on the kind of software you use most frequently. The Intel Core i5-9600K is the right CPU for you if you're a gamer who rarely goes above 1920×1080. But if the majority of your workloads—such as content production and productivity—are threaded, a potent Ryzen gives you additional performance at a reasonable cost.
Intel Core i5 9600K
Performance -

97%

Price -

96%

Value -

97%