The Logitech C615 Webcam isn't the newest or the most powerful webcam, but it is made by a company known for its quality construction, making it an excellent value. It is not only affordable but also lightweight, robust, and portable, making it an excellent choice for use while traveling where it could get misplaced or dumped in a bag.
The drawback is that you can only stream in 720p quality, even though it can still record in 1080p. In either case, you will probably discover that it has far better quality than a built-in computer webcam with the same resolution thanks to the Logitech lenses and software behind that.
So even while it may not have the most attractive design or include all the bells and whistles that the competition does, this camera still works effectively and is a fantastic option if you're on a tight budget.
Logitech C615 Webcam Design & Features
The Logitech C615 Webcam "fold-and-go" form lends itself to its positioning as a portable webcam. The item can be made more portable and small by folding the hinged clip flat. This webcam can withstand the punishment of the road, unlike many others. It feels reassuringly robust in your hands and is comprised of thick plastic and rubber. You only get a 3-foot USB cord instead of the customary 5 to 6 feet due to the focus for mobility.
The foldable clip can be put on a tripod and fastens firmly to any display type. However, you have to remove a rubber cap from the mount's underside in order to see the threaded hole.
The camera has a 74-degree field of vision and a glass HD lens, which is advantageous for both optical quality and endurance. The head unit can tilt vertically and spin 360 degrees, offering you a variety of viewing angles even while it is connected to your display, something the more expensive C920 cannot do.
When we installed the Logitech C615 Webcam on our HD TV, the rubbery base prevented it from moving, even when we repositioned the USB wire. A lip on the neck, which is made of thin plastic, allows you to mount the camera to an LCD TV or computer monitor. Additionally, it has two rubber strips on the sides to prevent swaying when installed.
With a silver plastic circle around the lens that has been cropped, the camera portion is composed of black plastic. The microphone is located to the right of the lens, and an indicator light to the left of the lens indicates when the camera is active. The Logitech C615's 360-degree swivel not only facilitates positioning, but also enables the camera lens to be folded in on itself for protection while traveling.
Logitech C615 Webcam Quality & Performance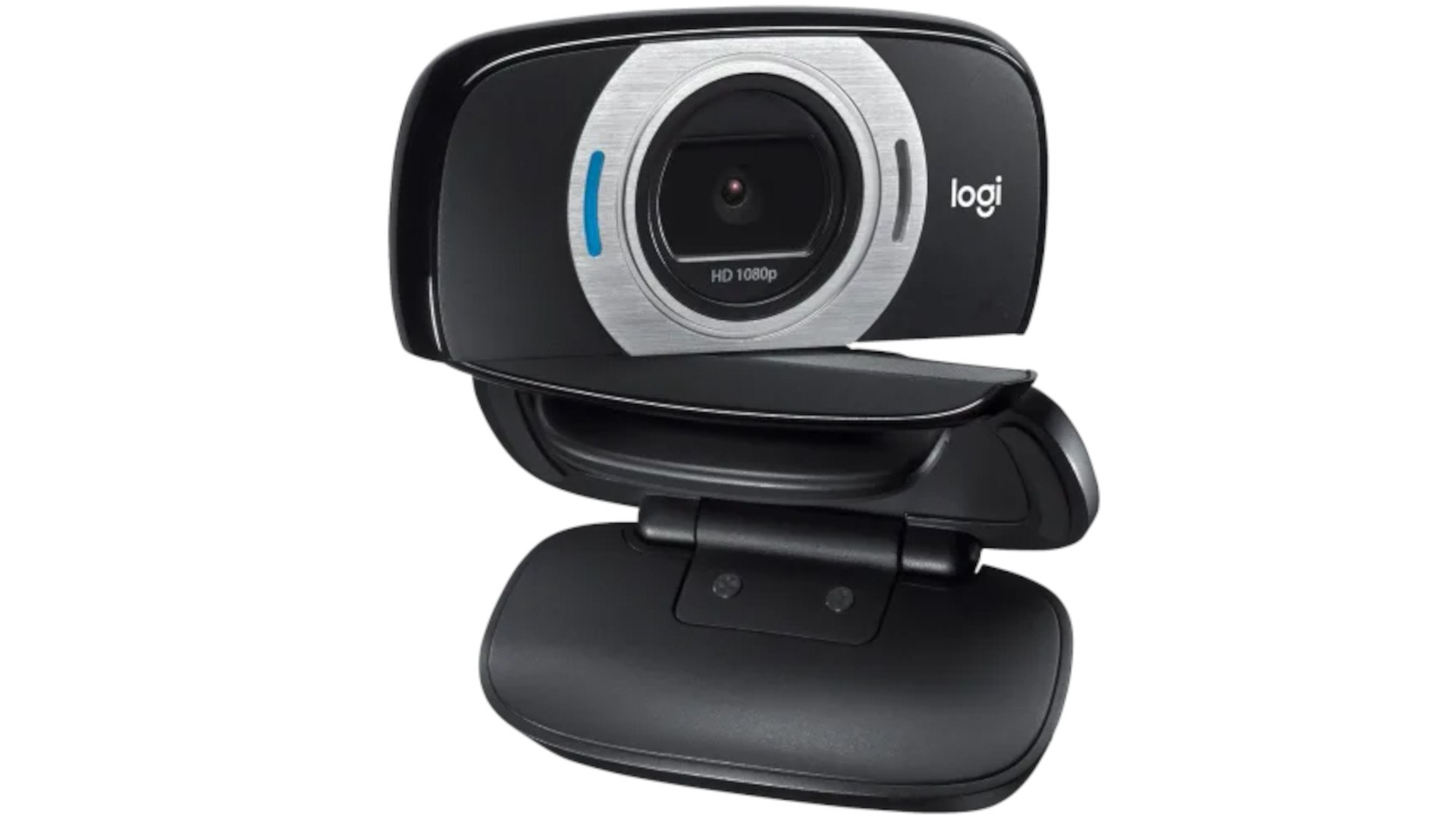 The camera includes a 2 MP sensor and can record video in 1080p. We used a webcam to take a photo of some packaging to check out its photo skills. Although there was good color representation, the focusing was somewhat off. We couldn't make out the tiny words at all because the image was so slightly hazy. This wasn't an issue up close, but it mattered more to those in the distance.
When there was an object in the way of the camera and the subject we wanted it to focus on, the autofocus also had issues. We found that focusing on the background with the camera worked best. The autofocus picked up the person who walked into the frame and focused on him. The Logitech C615 Webcam absolutely blew out any highlights when there was even a slight amount of glare in the backdrop of the photo, leaving only a blinding white light visible. It won't be a problem if you use this in a fluorescent office with constant, even light. When utilizing it to stream your gaming feed or use video chat, it is annoying but a major issue.
The video appears to be at 1080p. As long as the webcam was tracking just one subject, the video was clear and detailed, but when there are numerous people in the screen, there are some small depth of field problems.
The absence of digital zoom is one element that stands out for being conspicuous. Digital zoom is when a camera enlarges an image by focusing on a smaller portion of the field of view. The camera software does this by using some digital tricks to bring the image's apparent resolution back up to the output resolution of the camera. As a result, the image is not as blurry as when you manually zoom in on it. Although it's disappointing that the Logitech HD C615 lacks this pretty simple feature, it's hardly a deal-breaker.
Logitech C615 Webcam Specs
| | |
| --- | --- |
| Product Name | C615 HD Laptop Webcam |
| Product Brand | Logitech |
| UPC | 0097855074805 |
| Price | $70.00 |
| Weight | 3.5 oz. |
| Product Dimensions | 3.75 x 2.5 x 1.25 in. |
| Connections | USB 2.0 A cable 37.5" long |
| Focus | Autofocus |
| Field of vision | 78 degrees |
| Resolution | 1080p; 720p |
Logitech C615 Webcam Price
The MSRP of the Logitech HD C615 is $69.99, which is now a reasonable price for a webcam. To provide you further piece of mind with your purchase, it also has a two-year warranty.
Given that the AUSDOM 1080P HD Webcam Camera can be purchased for the same price and offers full HD 1080p video calling capabilities in addition to being a more up-to-date piece of equipment, the C615's asking price may be a bit high.
You should also keep in mind that a quality mid-range camera like the Logitech C922 Pro Stream can be purchased for for $30 extra. However, the Logitech HD C615 is still a good choice if you're really trying to keep costs down.
Final Thoughts on Logitech C615 Webcam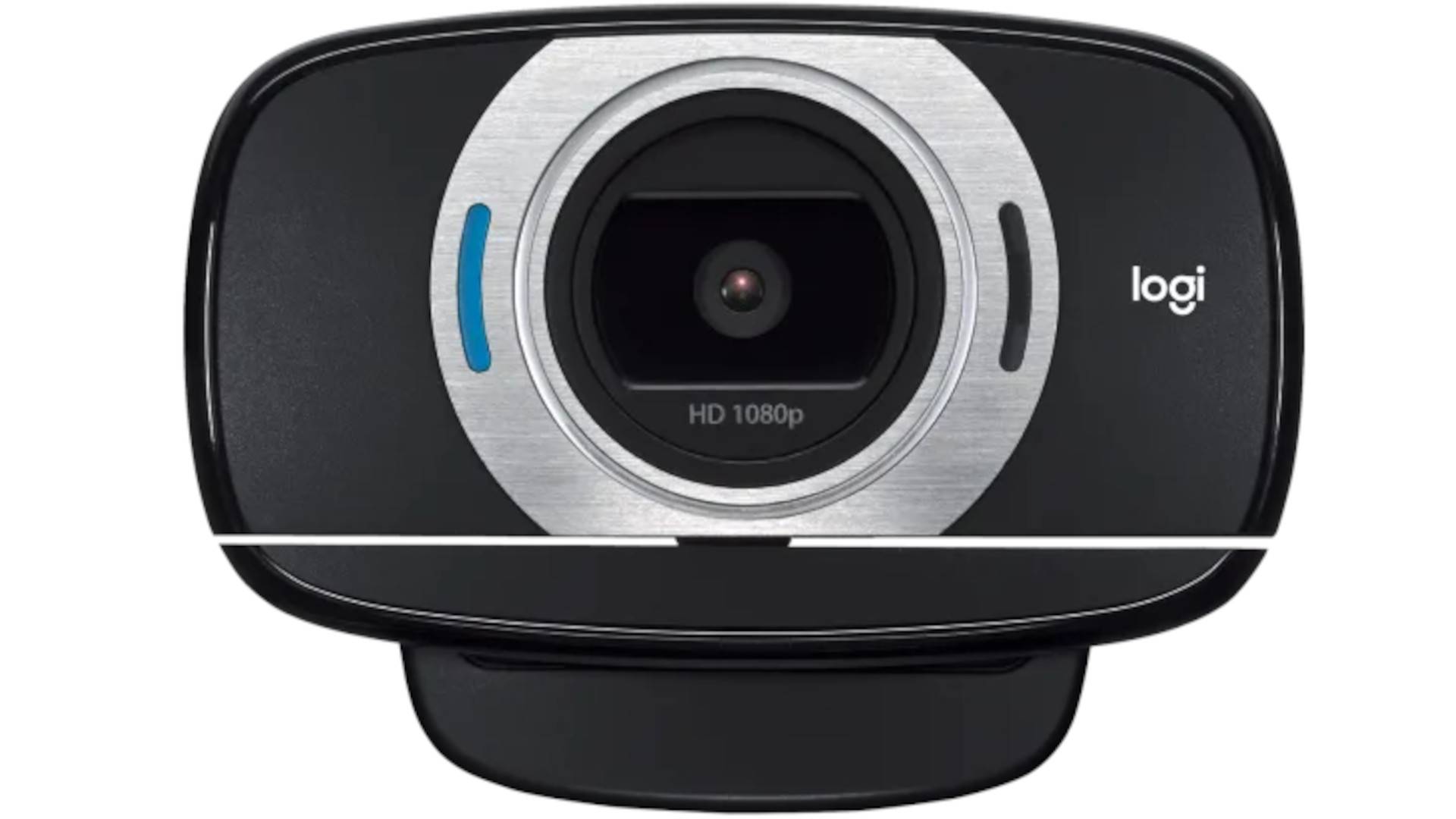 The Logitech C615 Webcam is a fantastic, reasonably priced choice that can record videos in 1080p while remaining portable and robust. Although the look is a little antiquated and you can only stream in 720p, this device offers a lot for the money.
The Logitech Brio Ultra HD Webcam(opens in new tab) stands out as having the highest resolution because to its 4K UHD sensor, which is perfect for enlarging video feeds on huge screens without sacrificing any quality. The camera itself is expertly constructed to a high degree and presents itself in a professional manner. This is perfectly suited to all conditions thanks to features like autofocus, digital zoom, and smart light-adjusting software. Additionally, they add up to make this the more expensive choice.
Logitech C615 Webcam
Performance -

96%

Price -

97%

Value -

97%