The power supply unit (PSU) is the core of every high-performance PC gaming system. ASUS Republic of Gamers (ROG) is known for producing high-quality gaming hardware, and the ROG LOKI SFX-L 850W Platinum Power Supply is no exception.
This small form factor (SFX-L) power supply packs a punch with 850 watts of output power. In this complete review, we'll look at the ROG LOKI SFX-L 850W's features, performance, and overall value to determine if it lives up to the ROG legacy.
If you're creating an ultra-compact gaming PC, you'll most likely need an SFX power supply, which will match the size criteria of smaller ITX PC chassis while still fulfilling your system's power requirements. This is where the ROG LOKI SFX-L 850W Platinum Power Supply comes in, offering consumers ATX 3.0 support, 12VHPWR support, and some of the quietest noise levels we've encountered from a current high-wattage power supply.
If you need a lot of flash, ASUS' ROG LOKI power supply offers ARGB illumination through Aura Sync, with this PSU supporting RGB on its fan as well as the sides and back of the device. These lights may be synced with the rest of your system, allowing for some interesting lighting displays.
ROG LOKI SFX-L 850W Platinum Power Supply Packaging & Design and Build Quality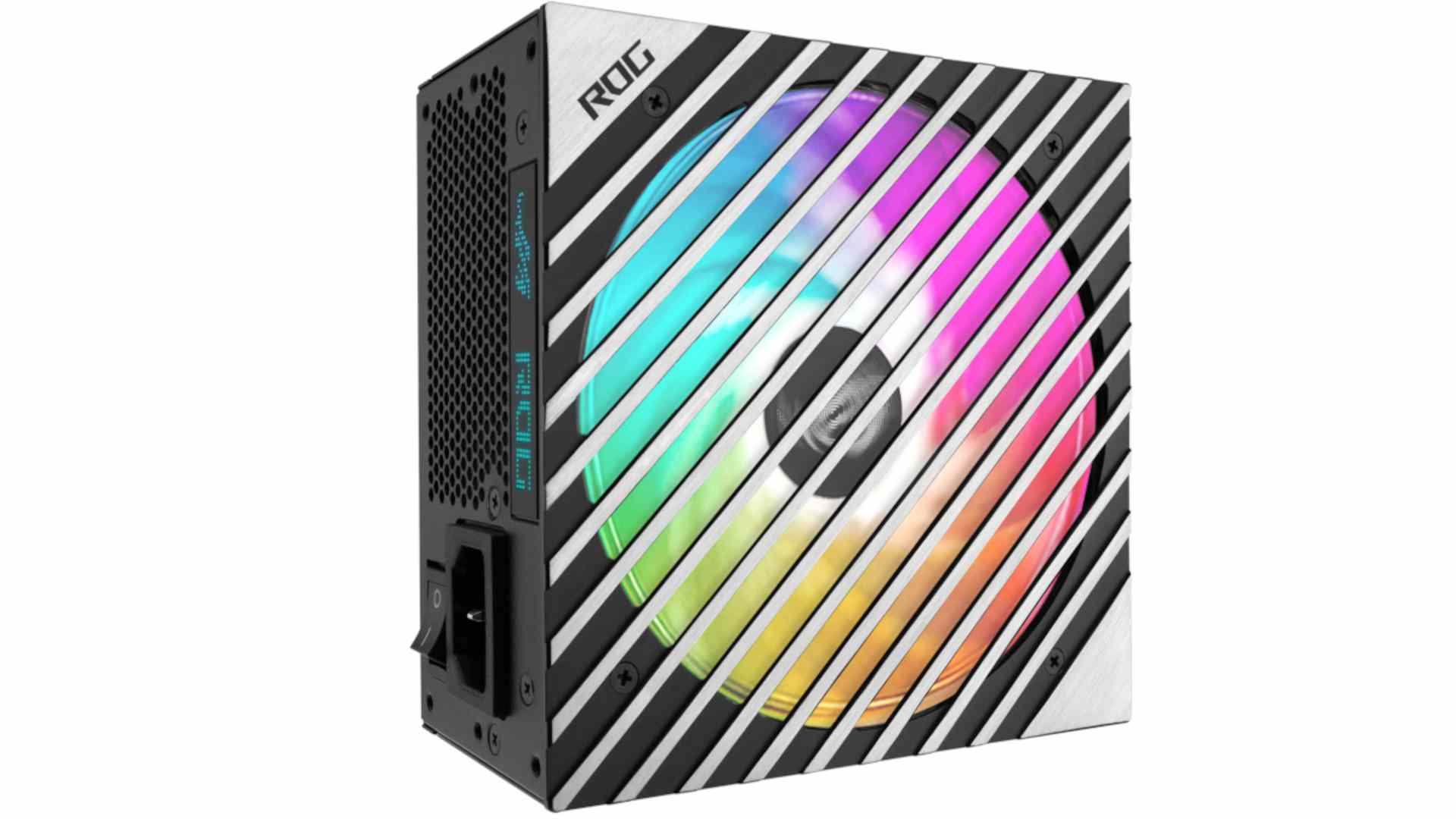 The ROG LOKI SFX-L 850W Platinum Power Supply is packaged in a sleek and small packaging bearing the classic ROG logo. The power supply is firmly protected within protective foam padding inside, together with a user manual and a pair of modular cables. The PSU's diminutive size is immediately noticed, demonstrating its potential for small form factor (SFF) projects. The outside is finished in brushed aluminum with the recognizable ROG symbol, conveying quality workmanship.
In the realm of gaming gear, quality is everything, and the ROG LOKI SFX-L 850W Platinum Power Supply delivers in spades. The sturdy metal housing not only provides longevity but also a quality appearance and feel. ASUS has given close attention to detail in order to ensure that every part of this power supply is of the highest quality.
The modular design of the ROG LOKI is one of its most notable characteristics. This enables a tidy and well-organized construction with only the essential cords attached. The cables provided are of high quality, with a flexible braided design that simplifies routing and reduces cable clutter.
Despite its small SFX-L size factor, this power supply delivers 850 watts. It's a tribute to ASUS' engineering skill, making it an excellent choice for SFF gaming systems that require a lot of power.
ROG LOKI SFX-L 850W Platinum Power Supply Performance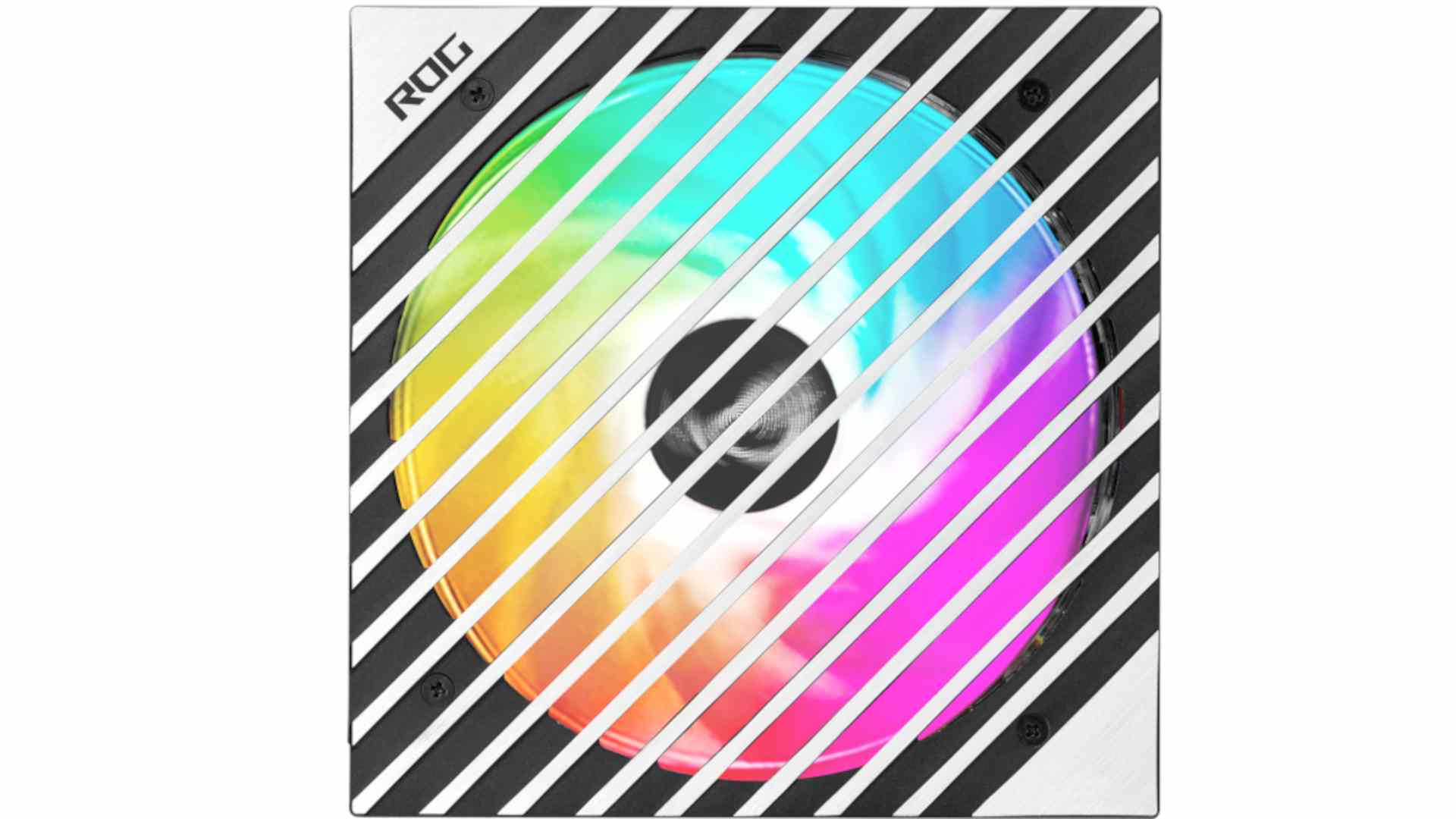 When it comes to power supply units, efficiency and performance are non-negotiable. In this regard, the ROG LOKI SFX-L 850W Platinum Power Supply does not disappoint.
To begin with, the PSU has an 80 PLUS Platinum certification, which guarantees an efficiency of at least 90% under average loads. This means not just a more stable and constant power supply for your components, but also less heat generation, which reduces load on your system's cooling.
The LOKI SFX-L has a single +12V rail architecture, which simplifies power distribution and ensures consistent and trustworthy power delivery to your components. This is critical for high-end gaming systems as power fluctuations can cause system instability and crashes.
Another feature is the thermal performance, which is enhanced by the presence of a quiet and efficient 120mm fan. It runs quietly under normal conditions and only speeds up when necessary to maintain appropriate temperatures. This fan not only keeps the power supply cool, but it also helps to a silent gaming experience.
Furthermore, the ROG LOKI SFX-L 850W Platinum Power Supply incorporates overvoltage protection (OVP), overcurrent protection (OCP), overtemperature protection (OTP), and short-circuit prevention (SCP). These protections protect your valuable components from harm caused by unexpected power surges or failures.
Noise control is a major challenge, especially in SFF buildings where space constraints can make noise more evident. The ROG LOKI SFX-L 850W Platinum Power Supply achieves an outstanding blend of power and quietness.
The PSU's fan is almost silent at low to moderate loads, providing to a quiet computing environment. Even during heavy gaming sessions, fan noise is modest and easily overwhelmed by GPU and CPU fan noise.
The semi-passive fan mode is a sensible innovation that allows the power supply to run quietly while the system is idle or under mild loads. This function appeals to people who value a peaceful PC environment, increasing overall user pleasure.
The ROG LOKI SFX-L 850W Platinum Power Supply boasts in connection and modular architecture, making it ideal for builders that value cable management. The totally modular design allows you to connect just the connections that you need, eliminating clutter and improving airflow within your SFF box.
The kit contains a variety of wires that are properly labeled and simple to connect, even for inexperienced builders. The addition of high-quality cable combs simplifies cable management even further, allowing you to achieve a clean and orderly appearance in your case.
ROG LOKI SFX-L 850W Platinum Power Supply Specifications
| | |
| --- | --- |
| Brand | ASUS Republic of Gamers (ROG) |
| Model | LOKI SFX-L 850W Platinum |
| Form Factor | SFX-L (Small Form Factor, Long) |
| Certification | 80 PLUS Platinum |
| Wattage Output | 850 Watts |
| Modular Design | Fully Modular |
| Efficiency | Up to 90% |
| Cooling | 120mm Silent Fan (Semi-Passive Mode) |
| +12V Rail Design | Single +12V Rail |
| Protections | Overvoltage (OVP), Overcurrent (OCP), Overtemperature (OTP), Short-Circuit (SCP) |
| Dimensions (L x W x H) | 130mm x 125mm x 63.5mm (SFX-L) |
| Weight | Approx. 1.45 kg |
| Fan Noise | Varies based on load, Semi-Passive Mode Supported |
| Cable Type | Flat, Black Braided Cables |
| ATX Connector | 1 x 24-pin ATX |
| EPS Connector | 2 x 8-pin (4+4) EPS |
| PCIe Connectors | 4 x 8-pin (6+2) PCIe |
| SATA Connectors | 8 x SATA |
| Peripheral Connectors | 4 x 4-pin Molex |
| Floppy Connector | 1 x 4-pin Floppy |
| Operating Temperature | 0°C to 50°C |
| MTBF (Mean Time Between Failures) | >100,000 hours |
| Warranty | Limited 10-year warranty |
ROG LOKI SFX-L 850W Platinum Power Supply Conclusion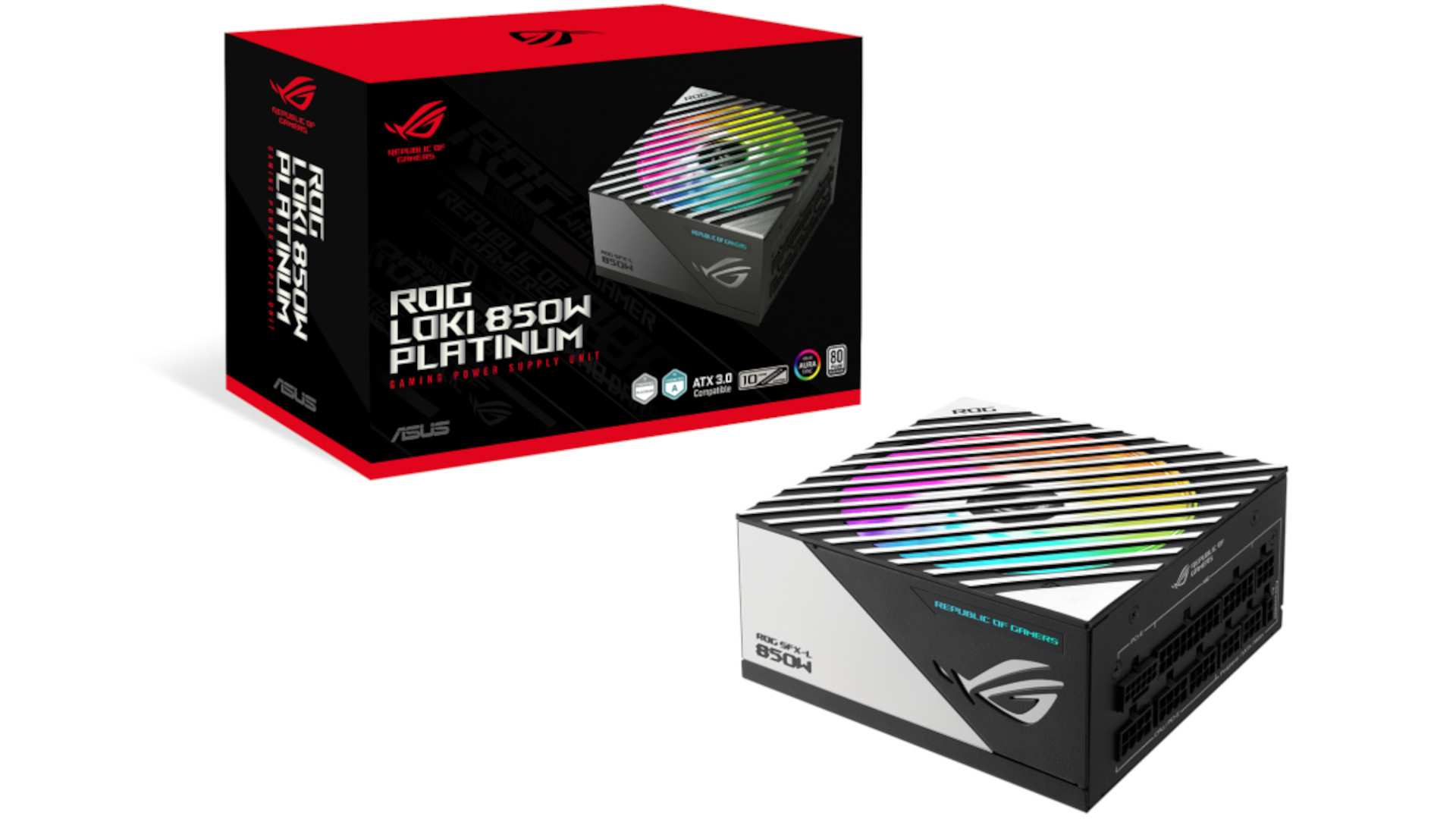 The ROG LOKI SFX-L 850W Platinum Power Supply is a strong choice if you're looking for a top-tier SFX-L power supply unit capable of handling demanding gaming setups. This PSU embodies ASUS ROG's reputation for quality and innovation, making it a fitting addition to the Republic of Gamers range. You're not simply powering your gaming system with the ROG LOKI; you're taking it to a new level of performance and dependability.
Performance -

95%

Price -

98%

Value -

97%