A dependable power supply unit (PSU) is an unsung hero in the world of high-performance computing who sometimes goes unrecognized but is essential to the stability and functionality of your system. The Thermaltake Toughpower PF3 1200W Platinum is an alluring option for gamers, enthusiasts, and professionals since it claims to give not just adequate power but also exceptional efficiency. We'll delve into the specifications, functionality, and practical usage of the Toughpower PF3 1200W Platinum PSU in this in-depth study.
Another ATX 3.0-ready PSU range from Thermaltake has been released, with capacities ranging from 750W to 1,200W with native 12VHPWR cable as well as 80 Plus Platinum certification.
With this new series, Thermaltake provides four totally modular variants, with the highest model coming in at 1,200W. These models are all 80 Plus Platinum certified, guaranteeing up to 94 percent efficiency at 50% load, and they range in power from 750W to 1,200W. This implies that the 1,200W PF3 performs at close to full efficiency when gaming even on strong setups equipped with an RTX 4090 and a Core i9-13900K or Ryzen 9 7950X.
Thermaltake Toughpower PF3 1200W Platinum Overview & Specifications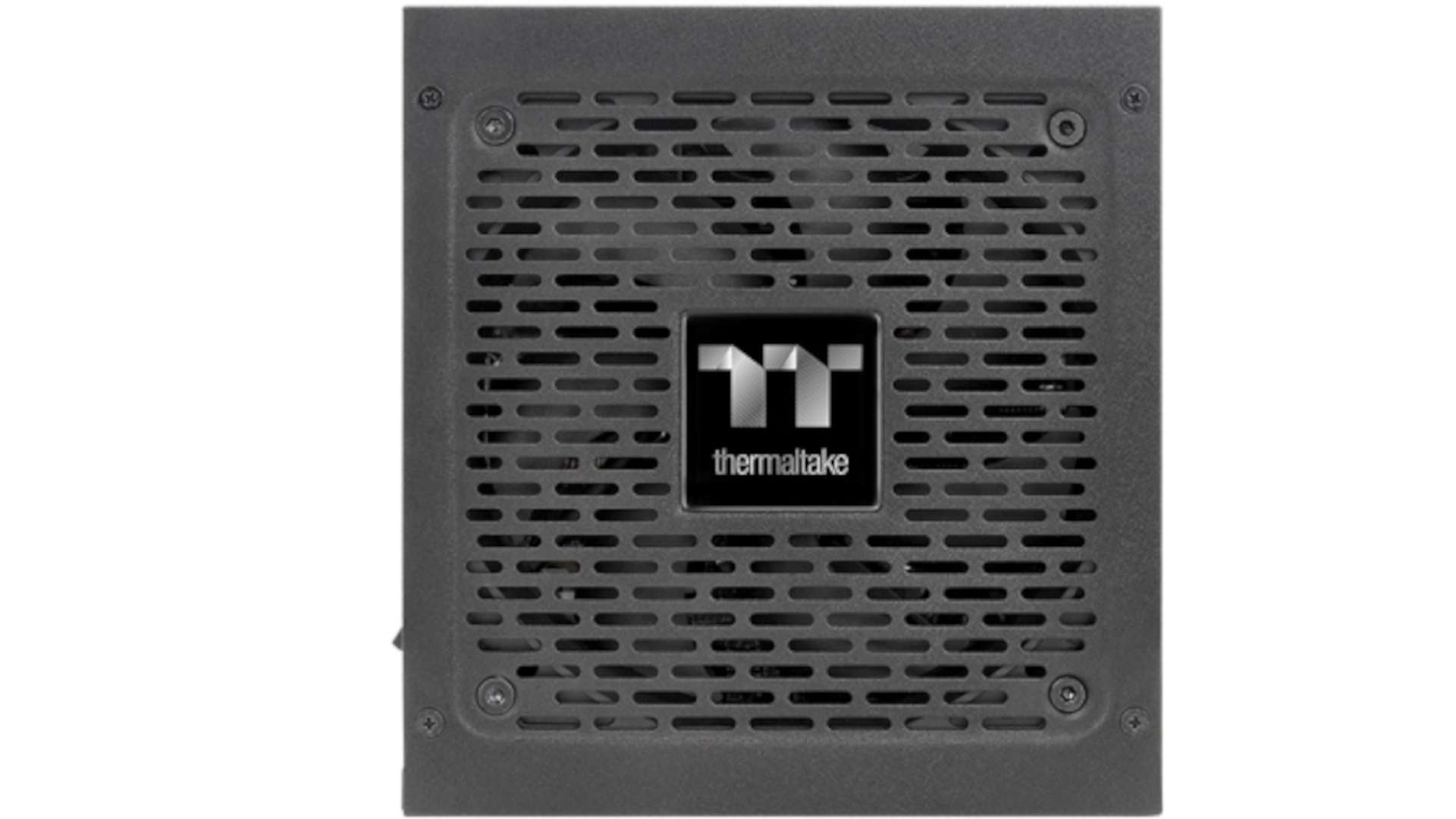 The Thermaltake Toughpower PF3 1200W Platinum has a slick, strong look that makes it clear that it is made of high-quality materials. The metallic highlights and matte black finish give it a premium feel and ensure that it fits well with even the most complex system designs. The PSU may fit into a variety of cases because its dimensions fall inside the normative ATX form factor.
The entirely modular cabling system is one standout feature of the design. By allowing users to connect just the essential wires, this function clears out the case's interior and improves ventilation. Flat, ribbon-like cables provide for tidy cable routing since they are simple to handle and bend. The PSU also has a long cable that may accommodate different case sizes and layouts.
This series also features a 12VHPWR connection to power Nvidia's most recent graphics card without the use of adapters, providing for a more compact, attractive, and simple-to-assemble system. Speaking of compact, all versions have dimensions of 150 mm (W) x 140 mm (D) x 86 mm (H), enabling a larger range of chassis compatibility. The company employs a 120mm hydraulic-bearing fan to cool these machines, and it may stay off as long as the load is under 40%. The fan is said to produce a maximum noise level of 37.65dB when operating at full power.
Electrically, Thermaltake chooses a single-rail configuration because, unlike with multi-rail layouts, end users are not needed to read any instructions to determine how to distribute the load among the rails most effectively. The PF3 Platinum Series also features LLC plus DC-to-DC circuit architecture for more stable operation and better voltage control, as well as 100% Japanese 105°C electrolytic capacitors for increased stability and dependability.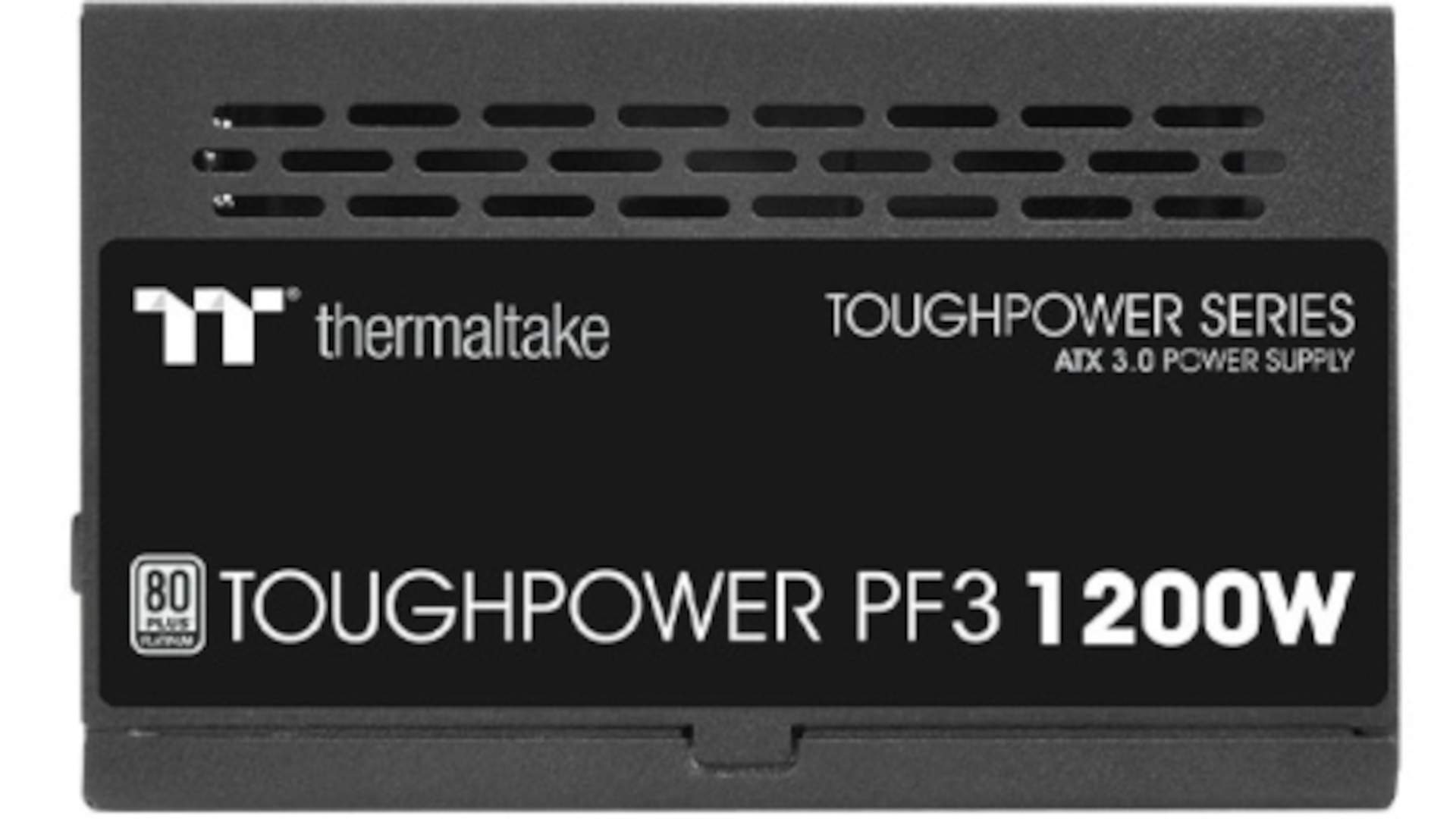 With a powerful 1200W power output, the Thermaltake Toughpower PF3 1200W Platinum is properly titled. It is the perfect option for gaming systems with many top-tier graphics cards, overclocked processors, and a variety of storage devices because of its enormous power capacity. It gives you the headroom you need to perform heavy workloads without tiring out.
This PSU's Platinum 80 PLUS certification is what really makes it stand out. Its great energy efficiency, demonstrated by this certification, means that more of the electricity it receives from the wall socket is converted into useful power for your components. This results in less heat production and energy consumption, making the system function more sustainably and comfortably. 
The Thermaltake Toughpower PF3 1200W Platinum from Thermaltake features a 140mm Fluid Dynamic Bearing (FDB) fan installed. Not only is this fan efficient in cooling the machine, but it also runs quietly. The fan almost shuts off during typical loads, delivering a quiet computing environment. The fan's speed changes in response to changes in load, maintaining a balance between cooling effectiveness and noise levels.
For those who value a peaceful workstation or gaming environment, the PSU's sophisticated fan control is a great feature. Even with high loads, the fan noise doesn't become bothersome, making for a more enjoyable user experience overall.
Voltage stability is crucial for protecting your components from harm. This is where the Toughpower PF3 1200W Platinum excels, offering exceptional voltage control that maintains the stability of your system's power supply under different loads. For intensive operations like graphics, gaming, and content production, stability is essential to sustain.
The PSU also features several protective features, such as short-circuit, under-voltage, over-voltage, and over-current safeguards. These security measures provide you piece of mind while operating your system by protecting your priceless components from any electrical threats.
The Thermaltake Toughpower PF3 1200W Platinum performed exceptionally well across the board when put to the test in a real-world situation. High-end gaming system with twin graphics cards, overclocked CPU, and smooth PSU powering all parts without any sign of instability. The constant voltage rails allowed for seamless multitasking and fluid gameplay.
The PSU demonstrated its abilities during resource-intensive activities by rendering a 4K video project. Even when the load was at its highest, the power supply remained steady. The PSU's good cooling and efficient energy conversion helped keep the system's thermals under control.
Thermaltake Toughpower PF3 1200W Platinum General Information
| | |
| --- | --- |
| Model | Toughpower PF3 1200W Platinum |
| Type | ATX 12V 2.4 & EPS 12V 2.92 |
| Maximum Power Output | 1200W |
| 80 PLUS Certification | Platinum |
| Input Voltage | 100V – 240V |
| Input Current | 15A |
| Frequency | 50Hz – 60Hz |
| Efficiency | Up to 92% at typical load |
| Fan Size | 140mm |
| Fan Bearing Type | Fluid Dynamic Bearing (FDB) |
| Modularity | Fully Modular |
| Cabling Type | Flat, Ribbon-Like |
| Dimensions | 150mm (W) x 86mm (H) x 180mm (D) |
| Protections | Over-Current, Over-Voltage, Under-Voltage, Short-Circuit |
| Operating Temperature | 0°C – 50°C |
| MTBF (Mean Time Between Failures) | 120,000 hours |
| Certifications | CE, FCC, TUV, UL, RoHS |
| Connectors | – 1 x 24-Pin ATX Connector |
| | – 2 x 8-Pin (4+4) EPS Connector |
| | – 8 x 8-Pin (6+2) PCIe Connectors |
| | – 12 x SATA Connectors |
| | – 4 x Molex Connectors |
| | – 1 x Floppy Connector |
| Warranty | 10 years |
Thermaltake Toughpower PF3 1200W Platinum Conclusion
The Thermaltake Toughpower PF3 1200W Platinum stands out as a standout candidate in a world where high-performance computing requires a dependable and effective power supply. For enthusiasts looking to push their systems to the limit, its durable build, powerful output, and remarkable energy economy make it an appealing option. The modular cable system facilitates cable management and improves the case's appearance and ventilation.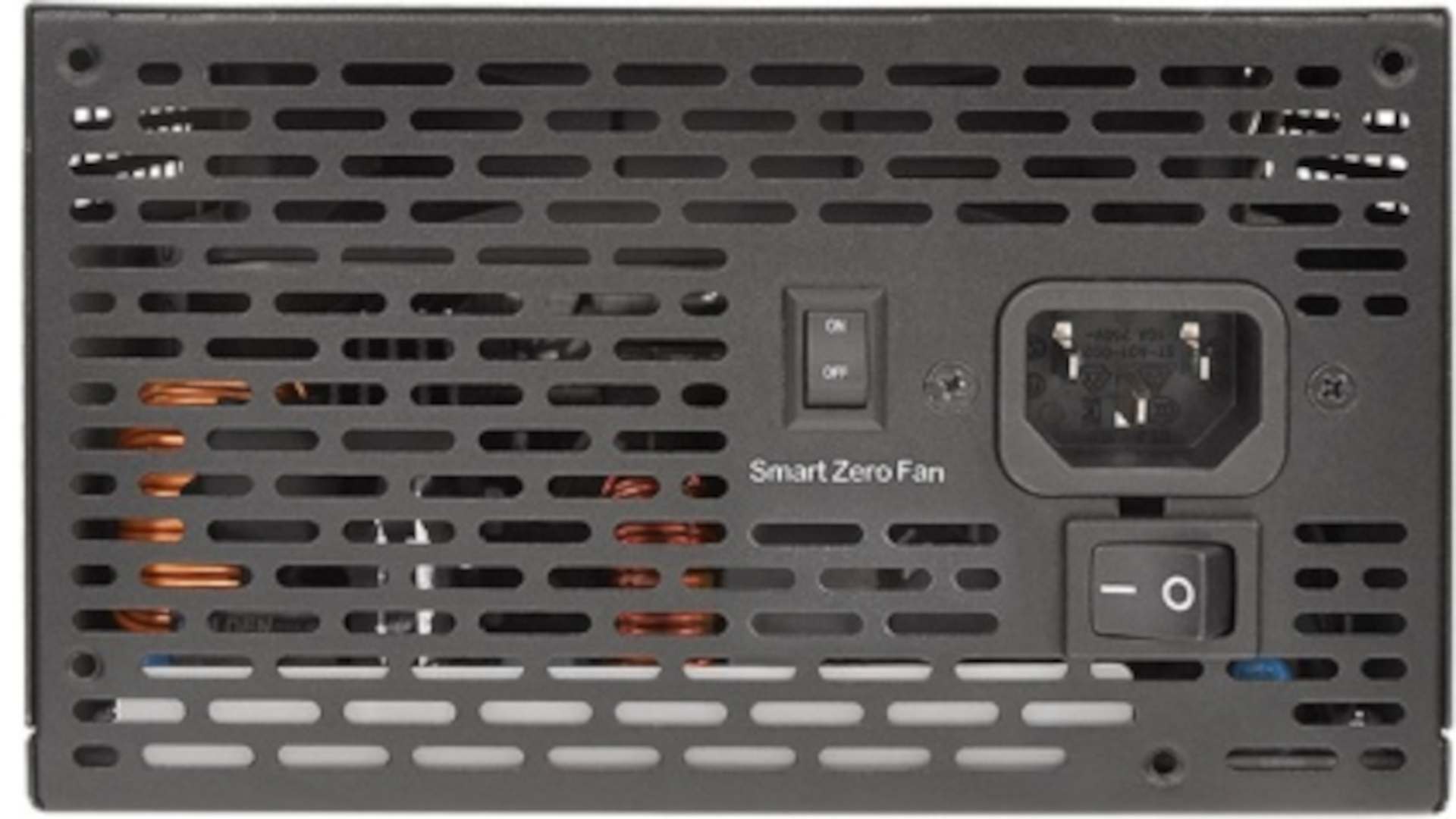 This PSU's Platinum 80 PLUS accreditation, which highlights its dedication to energy efficiency and minimal environmental effect, is arguably its most striking feature. Even when dealing with high workloads, the adaptive cooling system maintains a balance between efficient heat dissipation and silent operation.
Thermaltake Toughpower PF3 1200W Platinum
Performance -

95%

Price -

98%

Value -

97%