Any high-performance PC construction requires a power supply unit (PSU) like the Thermaltake TOUGHPOWER GF A3 Gold 750W. Having a trustworthy and effective power supply is essential as computer system requirements rise with the introduction of more potent graphics cards, CPUs, and storage options.
We will examine the capabilities, effectiveness, efficiency, and general compatibility of the Thermaltake TOUGHPOWER GF A3 Gold 750W for demanding gaming and enthusiast systems in our in-depth study.
These PSUs are fully equipped to serve the newest gear, including NVIDIA's GeForce RTX 40 Series graphics cards, thanks to their native PCIe Gen 5.0 12+4 pin modular interface, Intel ATX 3.0 compliance, and 80 PLUS Gold efficiency. They are available in output capacities of up to 1,200 watts.
The top premium brand for DIY PC cases, cooling, gaming peripherals, and enthusiast memory products also mentioned that its Toughpower GF A3 Gold line complies with Intel voltage regulation requirements, enhancing power stability and dependability. In April 2023, these PSUs will be sold through Thermaltake's global network of authorized retailers and distributors, the company has stated.
Thermaltake TOUGHPOWER GF A3 Gold 750W Unboxing & First Impressions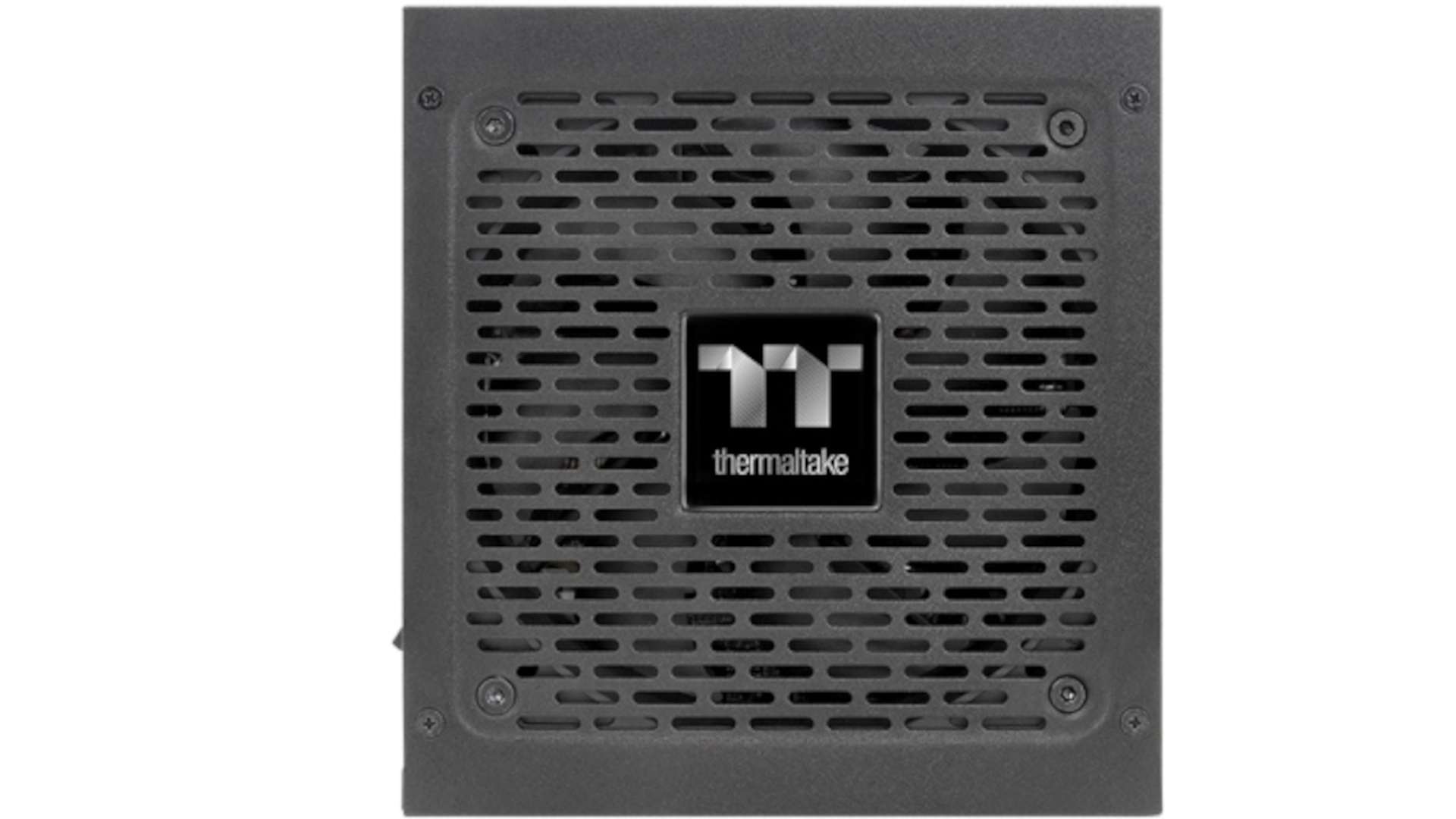 The Thermaltake TOUGHPOWER GF A3 Gold 750W ships in enticing retail packaging that highlights the important features and certifications of the item. You are met with a well-protected PSU wrapped in foam when you open the package, guaranteeing secure handling and delivery. An installation guide, a power cable, and a collection of modular cables are all included in the box.
The PSU's design has a traditional black finish with bold TOUGHPOWER branding. Its 160mm x 150mm x 86mm dimensions are in accordance with the accepted ATX form factor, guaranteeing compatibility with the majority of PC cases. The construction seems sturdy and long-lasting, demonstrating Thermaltake's dedication to making high-quality power supply.
With the exception of the sensing wires, which must be smaller, the cables are long and utilize the normal 18AWG gauge. The PCIe 6+2 pin connections only support two cables, however as most users will ultimately switch to the 12+4 pin PCIe, this won't be a problem.
The latter should have had its sensing pins set for a maximum power of 300 W, as I already indicated, but Thermaltake decided to ground both pins, rating it at 600 W. In other words, the card is informed by the 12VHPWR connection that it can give up to 600 W of power, which is inappropriate in a 750 W PSU because the other components of the system also require power.
The Thermaltake TOUGHPOWER GF A3 Gold 750W is a prime example of Thermaltake's commitment to employing top-notch parts to guarantee dependability and stability. Japanese capacitors, which are renowned for their durability and performance under difficult situations, are used in the device. These capacitors aid in steady power supply, reduce voltage fluctuations, and shield delicate PC components from possible harm.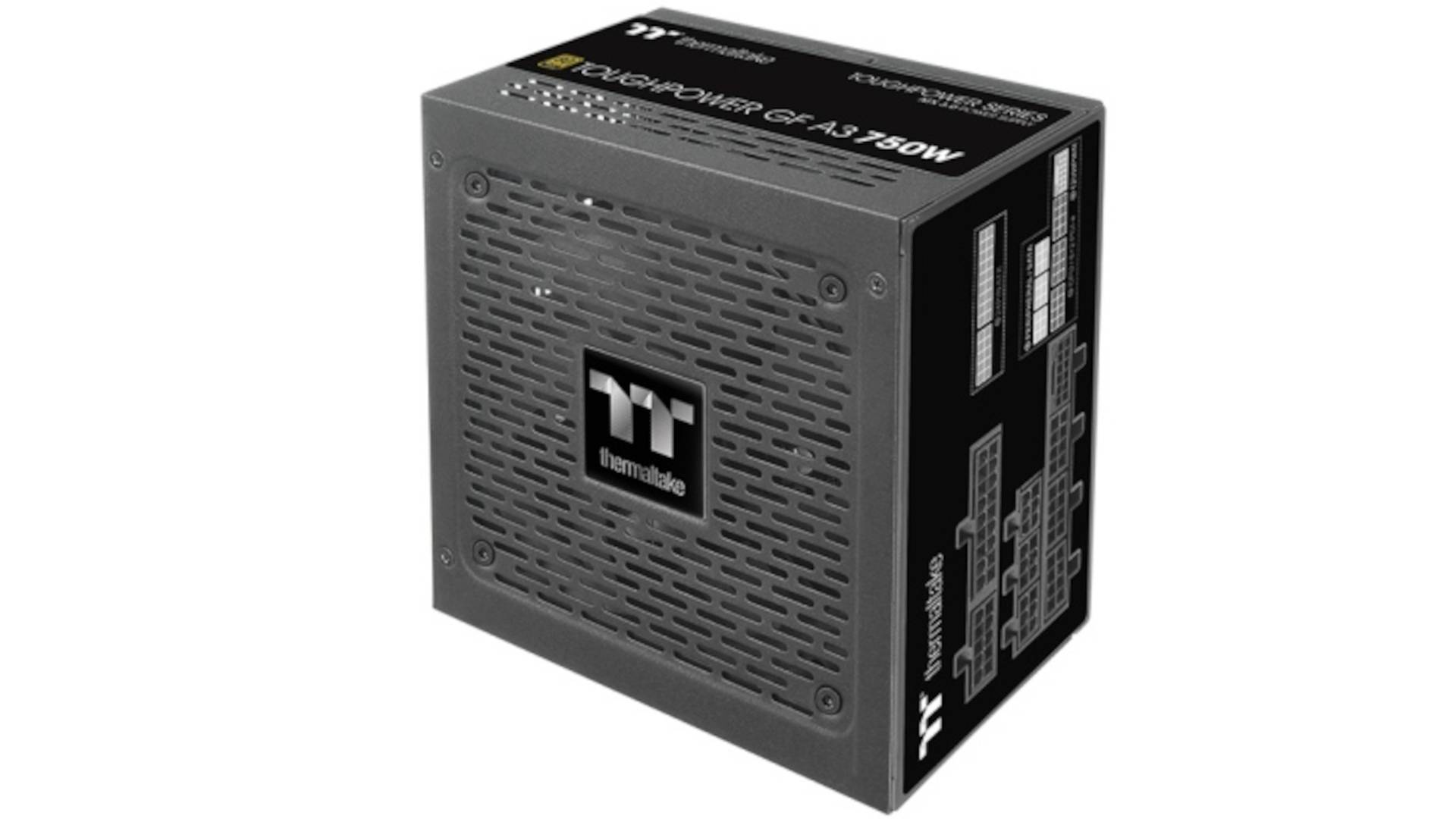 The entirely modular design of this power supply is one of its distinguishing qualities. Users may only attach the cords they really need to their components because all of the wires are detachable. This enhances ventilation and aesthetics while also streamlining the installation procedure and managing cables within the PC case.
The majority of GF A3 models are made by Channel Well Technology. Because the platform, code-named CSZ, has a big PCB for this capacity and is not densely packed, airflow is not as constrained. Like usual, CWT utilizes no heatsinks on the secondary side and just modest heatsinks on the primary side.
This means that in order to effectively cool the FETs on the secondary side, the cooling fan will need to spin quickly at high loads. With Japanese electrolytic caps and an FDB fan by Hong Hua, the overall build quality is good.
Thermaltake TOUGHPOWER GF A3 Gold 750W Efficiency & Performance
Any power supply unit (PSU) needs to be effective, and the Thermaltake TOUGHPOWER GF A3 Gold 750W excels in this area. The PSU is appropriate for energy-conscious users and environmentally responsible PC setups thanks to the 80 PLUS Gold certification, which guarantees that the PSU maintains exceptional energy efficiency across a range of loads.
Throughout performance testing, the Thermaltake TOUGHPOWER GF A3 Gold 750W produced power at a constant rate across all voltage rails. Without breaking a sweat, it handled power-hungry components like multi-core CPUs and powerful graphics cards. The PSU displayed minimal to no voltage swings, even during taxing gaming sessions or resource-intensive jobs, offering a smooth and consistent computing experience.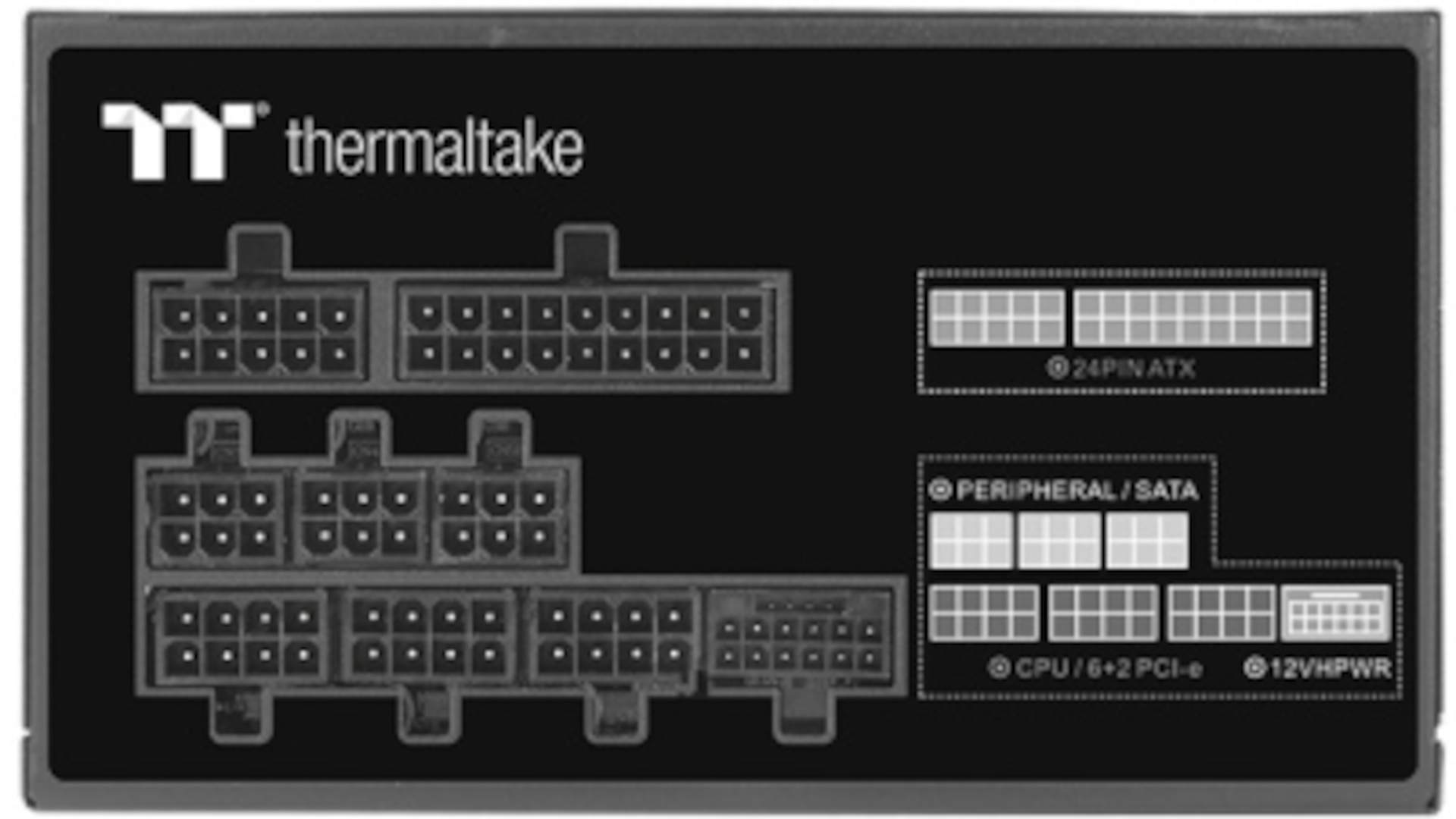 A 140mm fluid dynamic bearing fan is included in the Thermaltake TOUGHPOWER GF A3 Gold 750W for effective cooling. Under average loads, the fan runs softly, making scarcely perceptible noise in a typical PC setup. Because of this, it's a great option for people that value a quiet computing environment, especially in light- to medium-use circumstances.
Additionally, the PSU's semi-passive mode makes sure the fan doesn't turn on during low to medium loads, resulting in perfect silence while the system is idle or carrying out simple activities. When the PSU's temperature exceeds a certain level or the system requires a higher power output, the fan turns on automatically. This intelligent cooling approach achieves the ideal harmony between functionality, acoustics, and component longevity.
Thermaltake TOUGHPOWER GF A3 Gold 750W Specifications
| | |
| --- | --- |
| Model | TOUGHPOWER GF A3 Gold 750W |
| Form Factor | ATX 12V v2.4 and EPS v2.92 |
| Capacity | 750 Watts |
| Input Voltage | 100V – 240V |
| Input Current | 8A – 4A |
| Frequency | 50Hz – 60Hz |
| 80 PLUS Certification | Gold |
| Efficiency | Up to 90% under typical load |
| Fan Size | 140mm Fluid Dynamic Bearing Fan |
| Semi-Passive Mode | Yes |
| Modular Design | Fully modular |
| Power Good Signal | 100 – 500 ms |
| Hold Up Time | > 16ms at 100% load |
| MTBF (Mean Time Between Failures) | 120,000 hours |
| Operating Temperature | 0°C to 40°C |
| Protections | OVP, UVP, OCP, OPP, SCP, OTP |
| Safety Certification | CE/FCC/UL/TUV/RCM/BSMI/GOST-R/CCC/EAC |
| Dimensions (LxWxH) | 160mm x 150mm x 86mm |
| Weight | 2.1 kg (approx.) |
| Warranty | 5 years |
Thermaltake TOUGHPOWER GF A3 Gold 750W Conclusion
Power users and gamers looking for a dependable and effective power source may choose the Thermaltake TOUGHPOWER GF A3 Gold 750W power supply unit. It is a wise investment for high-end PC builds because to its 80 PLUS Gold certification, fully modular design, premium components, and great performance.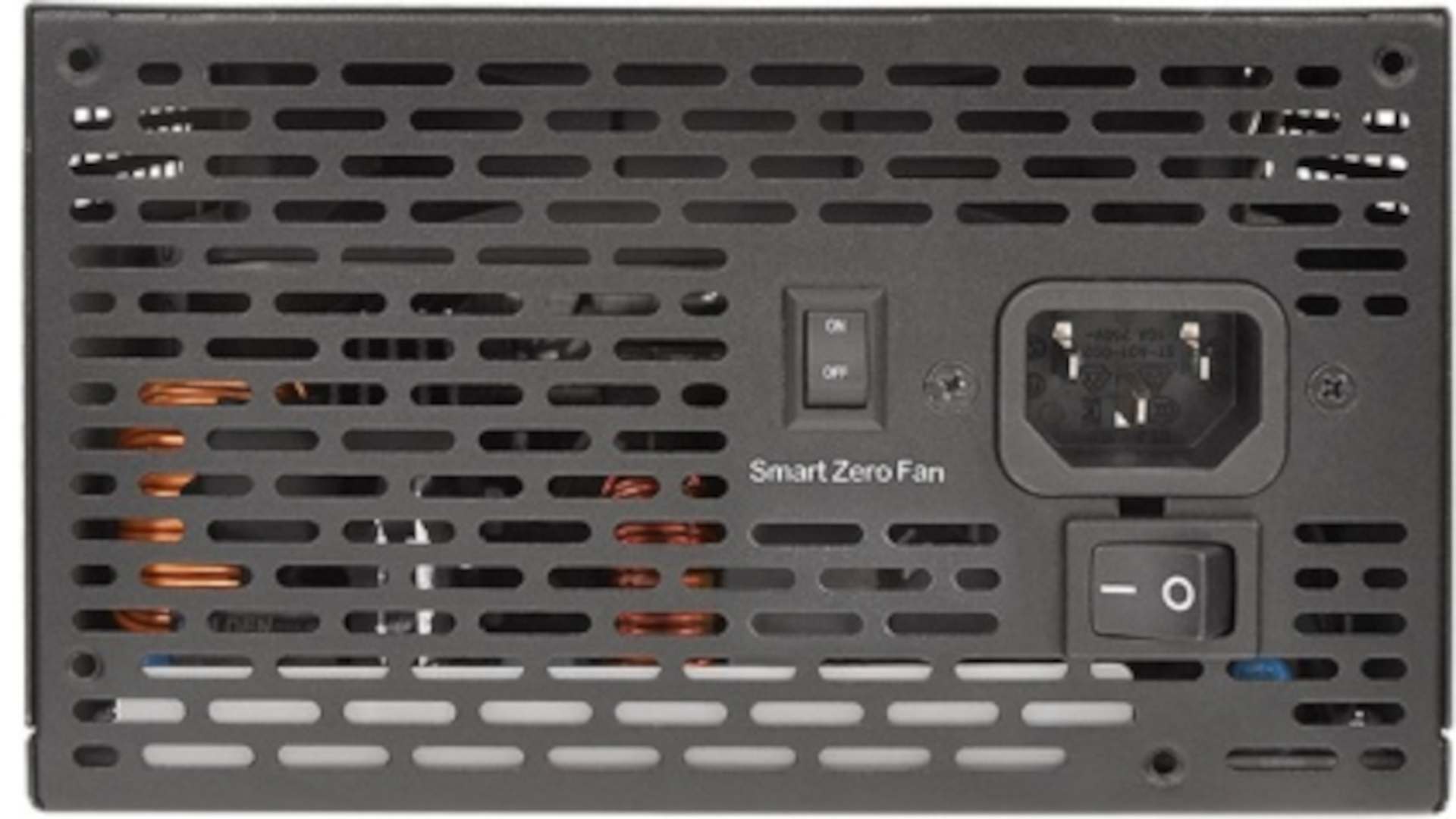 Power-hungry components receive steady and reliable power delivery thanks to the PSU's strong construction, effective cooling, and extensive protective measures. Additionally, the fluid dynamic bearing fan in conjunction with the semi-passive mode ensures a nearly silent operation, making it the perfect choice for customers who appreciate a peaceful computing environment.
Thermaltake TOUGHPOWER GF A3 Gold 750W
Performance -

95%

Price -

97%

Value -

96%