Another ATX 3.0-ready PSU range from Thermaltake has been released, with capacities ranging from 750W to 1,200W with native 12VHPWR cable as well as 80 Plus Platinum certification.
With this new series, Thermaltake provides four totally modular variants, with the highest model coming in at 1,200W. These models are all 80 Plus Platinum certified, guaranteeing up to 94 percent efficiency at 50% load, and they range in power from 750W to 1,200W. This implies that the 1,200W PF3 performs at close to full efficiency when gaming even on strong setups equipped with an RTX 4090 and a Core i9-13900K or Ryzen 9 7950X.
This series also features a 12VHPWR connection to power Nvidia's most recent graphics card without the use of adapters, providing for a more compact, attractive, and simple-to-assemble system. Speaking of compact, all versions have dimensions of 150 mm (W) x 140 mm (D) x 86 mm (H), enabling a larger range of chassis compatibility. The company employs a 120mm hydraulic-bearing fan to cool these machines, and it may stay off as long as the load is under 40%. The fan is said to produce a maximum noise level of 37.65dB when operating at full power.
Power supply frequently serve as the unseen workhorses that ignite every component in the world of computer hardware. The Thermaltake Toughpower PF3 1050W Platinum has drawn notice among the range of alternatives available for its guarantee of great performance, efficiency, and dependability. We'll go into great detail about the Thermaltake Toughpower PF3 1050W Platinum features, design, performance, efficiency, and overall value in our in-depth review.
Thermaltake Toughpower PF3 1050W Platinum Overview & Design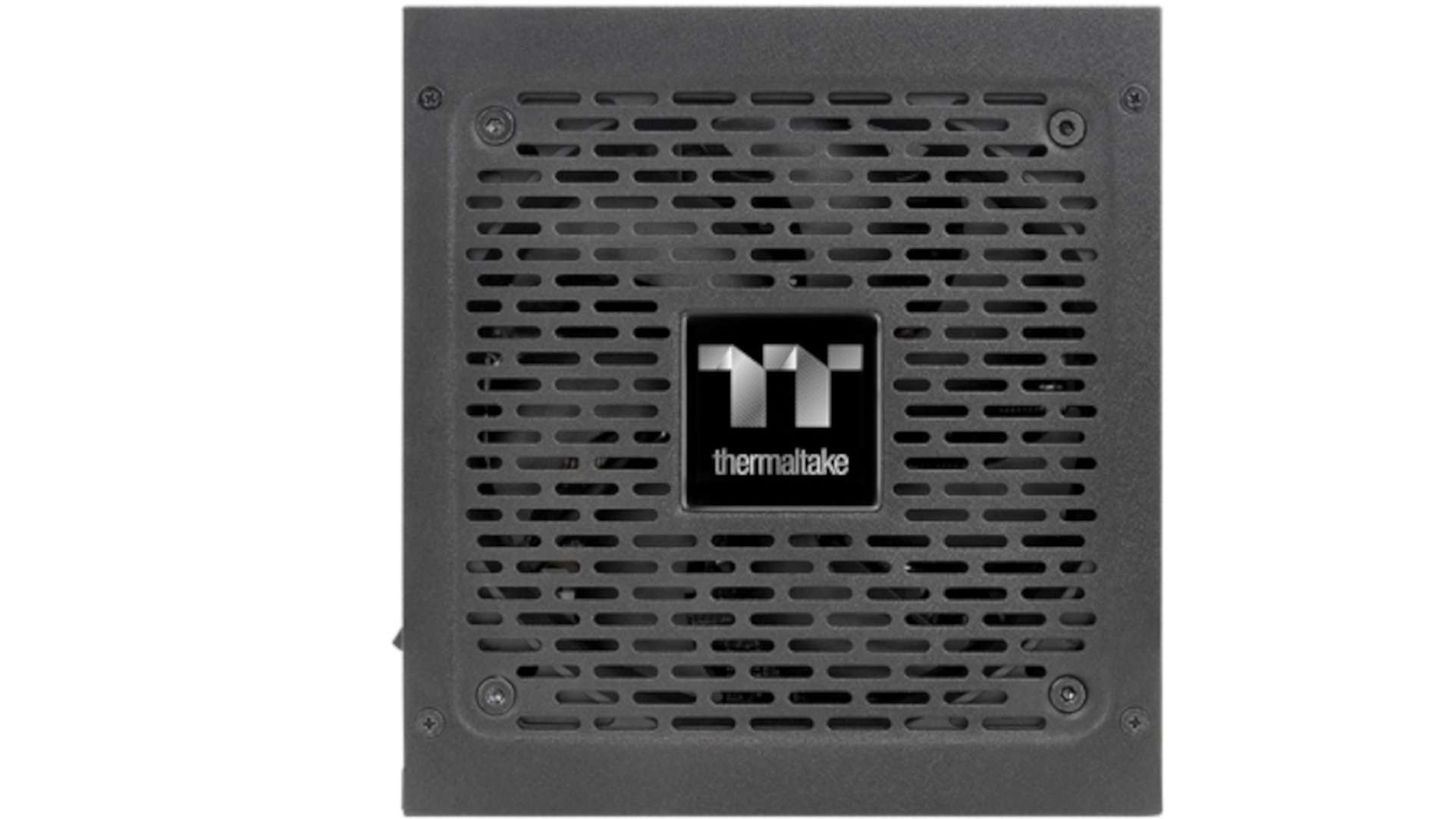 The Toughpower series, which is recognized for offering reliable power supply and good efficiency, has been a pillar of Thermaltake's PSU range. With a Platinum efficiency rating, a modular design, and a high level of build quality, the PF3 1050W Platinum edition is ready to carry on this tradition. This PSU meets the needs of demanding systems, such as gaming rigs, content production workstations, and enthusiast setups, by providing a sizable 1050W power output.
The Thermaltake Toughpower PF3 1050W Platinum creates a strong impression right out of the box thanks to its upscale appearance and robust build. The matte black finish has a polished appearance that would go well with many different PC configurations. The PSU has a 135mm hydraulic bearing fan with a sophisticated fan control system that balances cooling efficiency and noise levels by adjusting fan speeds in response to load.
One standout feature of the Thermaltake Toughpower PF3 1050W Platinum is its modular architecture. Users may connect just the essential connections using the completely modular cabling system, creating a construction that is cleaner and more well-organized. Cable management is simple, even in small cases, thanks to the flexible and easy-to-route flat wires that are supplied.
Thermaltake Toughpower PF3 1050W Platinum Performance & Efficiency
Performance-wise, the Thermaltake Toughpower PF3 1050W Platinum holds its own. This PSU can easily handle high-end components and strenuous workloads thanks to its max output of 1050 watts. The Toughpower PF3 1050W Platinum has the headroom to handle the difficulty of operating multiple graphics cards in SLI/CrossFire systems or powering resource-intensive apps.
The Platinum efficiency rating of this PSU is one of its distinguishing qualities. The Thermaltake Toughpower PF3 1050W Platinum reduces wasteful energy use and heat generation while operating at up to 94% efficiency, which eventually results in cheaper electricity costs and a smaller carbon impact. Users that often do resource-intensive operations or use their computers for lengthy periods of time will benefit the most from this efficiency.
The Thermaltake Toughpower PF3 1050W Platinum achieves a great mix between cooling and noise reduction thanks to its sophisticated fan control technology. The fan runs at reduced speeds when there is less work to be done, which produces almost quiet operation. The Thermaltake Toughpower PF3 1050W Platinum is a great option for consumers who value a peaceful computer environment because the noise levels stay reasonably low even under higher loads.
Thermaltake Toughpower PF3 1050W Platinum General Information
Model
Toughpower PF3 1050W Platinum
Type
ATX 12V 2.4 & EPS 12V 2.92
Max Output
1050W
Efficiency
80 PLUS Platinum Certified
Input Voltage
100V – 240V
Input Current
12A – 6A
Frequency
50Hz – 60Hz
PFC
Active PFC
Fan
135mm Hydraulic Bearing Fan
Modular
Fully Modular
Dimensions
150mm (W) x 86mm (H) x 160mm (D)
Protection
OVP, UVP, OPP, OCP, SCP, OTP
MTBF
120,000 hours
Certifications
FCC, CE, TUV, TUV-S, EAC, RCM, CCC, BSMI, KC
Connectors
– 1 x 24-pin ATX Connector
– 2 x 8-pin EPS Connectors
– 8 x PCIe Connectors (6+2 pin)
– 8 x SATA Connectors
– 4 x Peripheral Connectors
– 1 x Floppy Connector
Operating Temperature
0°C to 50°C
Warranty
10 years
Thermaltake Toughpower PF3 1050W Platinum Conclusion
The Thermaltake Toughpower PF3 1050W Platinum unquestionably provides significant value for its money given its superior design, modular connections, sturdy build quality, strong performance, and outstanding efficiency. While somewhat more expensive than other entry-level power supplies, it is well worth the cost for enthusiasts and professionals looking for uncompromised performance because of the stability, efficiency, and protective features it offers.
In conclusion, Thermaltake's dedication to providing premium components for demanding PC systems is demonstrated by the Thermaltake Toughpower PF3 1050W Platinum. Power, efficiency, modular construction, and cutting-edge safety measures combine to make it a valuable addition to any high-performance project. The Toughpower PF3 1050W Platinum PSU is ready to satisfy your power needs and take your computing experience to new heights, whether you're an avid gamer, a content producer, or a power user.
The Thermaltake Toughpower PF3 1050W Platinum appears to provide a good balance of power, efficiency, adaptability, and protective features, in conclusion. Users of high-performance computers, gaming rigs, and workstations for creating digital material will find it to be very beneficial. People with more moderate system requirements, however, might consider the 1050W power output to be excessive and choose a PSU with a lesser wattage to better suit their demands and their budget.
Thermaltake Toughpower PF3 1050W Platinum
Performance -

96%

Price -

97%

Value -

97%