The Toughpower PF3 Platinum series of PSUs has just been added to the lineups by Thermaltake, the top DIY PC premium brand for Case, Cooling, Gaming peripherals, and enthusiast memory solutions. The latest RTX40 series graphics cards and the newest Intel CPUs can be powered by this model's PSU because it complies with ATX 3.0 and is PCIe Gen 5.0 compliant.
The four watt capacities of the new Toughpower PF3 series units—1200W/1050W/850W/750W—offer 80 PLUS Platinum-certified efficiency. With dimensions of 140mm(D)x86mm(H)x150mm(W), the Toughpower PF3 series is extremely small, which is crucial for consumers wishing to assemble a more compact design.
With this new series, Thermaltake provides four totally modular variants, with the highest model coming in at 1,200W. These models are all 80 Plus Platinum certified, guaranteeing up to 94 percent efficiency at 50% load, and they range in power from 750W to 1,200W. This implies that the 1,200W PF3 runs at close to maximum efficiency when gaming even on strong setups equipped with an RTX 4090 and a Core i9-13900K or Ryzen 9 7950X.
To meet the needs of contemporary gaming and professional systems, Thermaltake Toughpower PF3 850W Platinum power supply unit (PSU). It strives to give dependable power supply while reducing energy waste with its Platinum efficiency rating, sturdy build quality, and cutting-edge technologies. We'll examine the Toughpower PF3 850W Platinum's salient features, functionality, aesthetics, and overall value proposition in-depth in this review.
Thermaltake Toughpower PF3 850W Platinum Overview & Design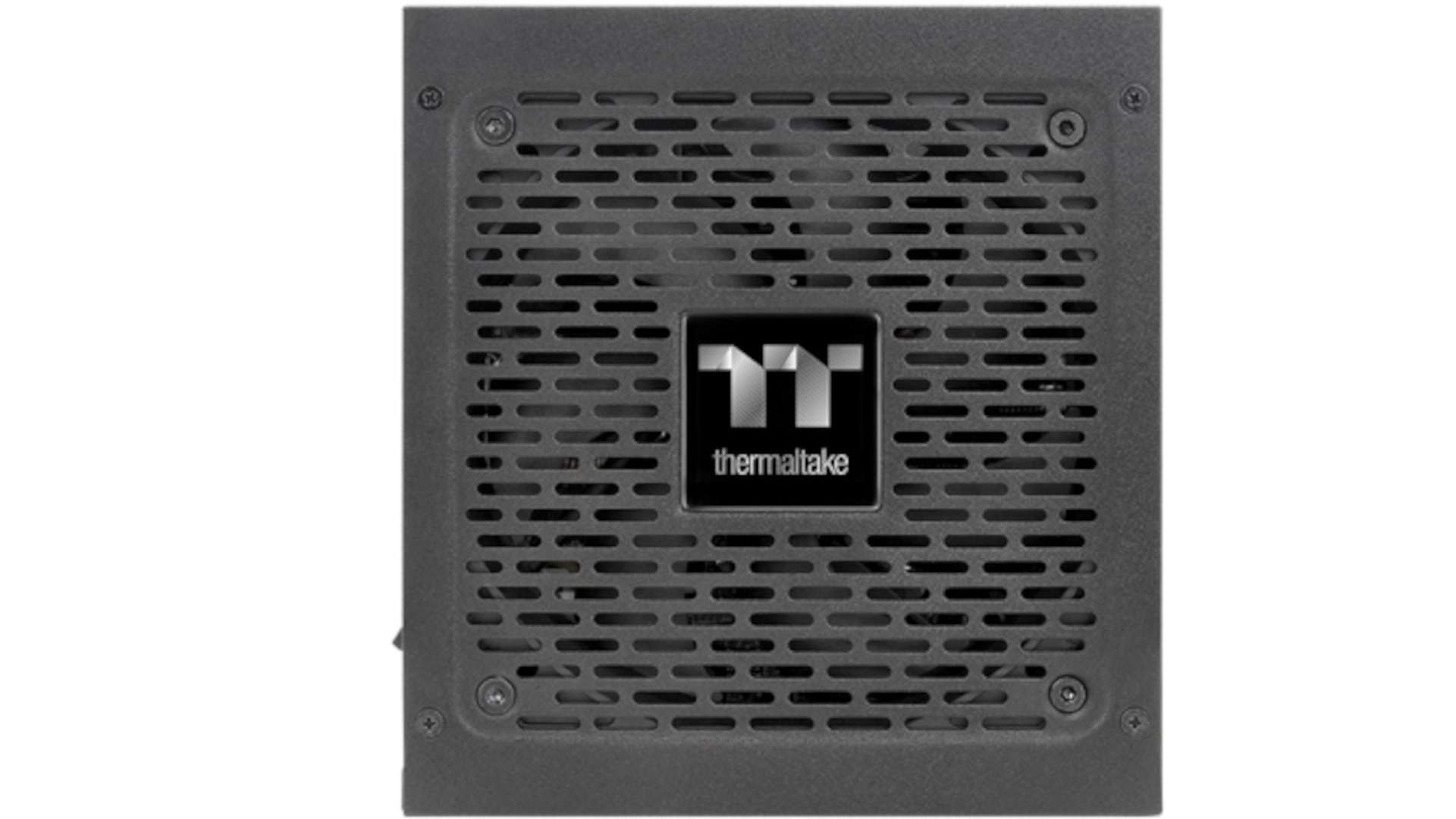 The PF3 Platinum series is ATX 3.0 compliant and features a native 12+4pin 12VHPWR connector that enables users to use the newest high-end graphics cards with just one 12+4pin cable. This ensures that you always have stable power. The 120mm hydraulic bearing fan found in the PF3 series elevates cooling performance by offering greater cooling performance and nearly silent operation. The PSU also includes a smart zero fan to reduce fan noise.
This fan won't turn on until the load reaches 40%, but it has a hardware switch for users who prefer the fan to run continuously. The one aspect on which we pay the most focus is build quality. Built-in 100% top-notch Japanese electrolytic capacitors rated at 105 °C provide dependability, and a strong single +12V rail can effectively give the power you require for the best compatibility.
The PSU offers low ripple design to ensure a steady operation and keeps your performance-critical components to run more reliably for a longer period of time. The PF3 Platinum series adheres to the strict electrical specifications.
For important rails, the PSU voltage regulation is set at no more than plus or minus 2%. In order to prevent system reboots or resets, Thermaltake also ensures that the PSU will offer at least 17ms of hold up time.
The Thermaltake Toughpower PF3 850W Platinum has a matte black finish and a clean, minimalistic design. The all-black cables help to create a neat and well-organized setup, and its small size makes it appropriate for a variety of case sizes. The build quality is excellent, and the cables' modular design improves wire management by enabling users to connect only the required cords.
Thermaltake Toughpower PF3 850W Platinum Performance & Efficiency
The Toughpower PF3 850W Platinum's Platinum efficiency certification is one of its most notable characteristics. This shows that under usual loads, the PSU performs at an efficiency of 92% or better. This efficiency results in less heat generation, a longer lifespan for the PSU components, and a reduction in power usage. Users wishing to construct energy-efficient systems or those worried about their environmental impact will find this accreditation particularly alluring.
The Thermaltake Toughpower PF3 850W Platinum performs admirably, providing steady and dependable power output. For demanding professional workstations and high-end gaming rigs, its 850W capacity is more than plenty. The PSU makes use of high-quality components that help to produce voltage outputs that are steady and have no ripple, assuring the longevity and safety of connected components.
The Thermaltake Toughpower PF3 850W Platinum from Thermaltake has a 140mm hydraulic bearing fan installed. This fan is made to run silently even when under pressure, ensuring effective cooling without producing too much noise. The fan's intelligent control mechanism regulates its speed in response to the PSU's temperature, further enhancing its ability to run quietly and coolly.
A range of functions are built into the PSU to improve user experience and system security. These cover under-voltage, over-voltage, short-circuit, over-power, and over-current protection among others. The Toughpower PF3 850W Platinum also offers low-load operation, guaranteeing stability even during lighter operations.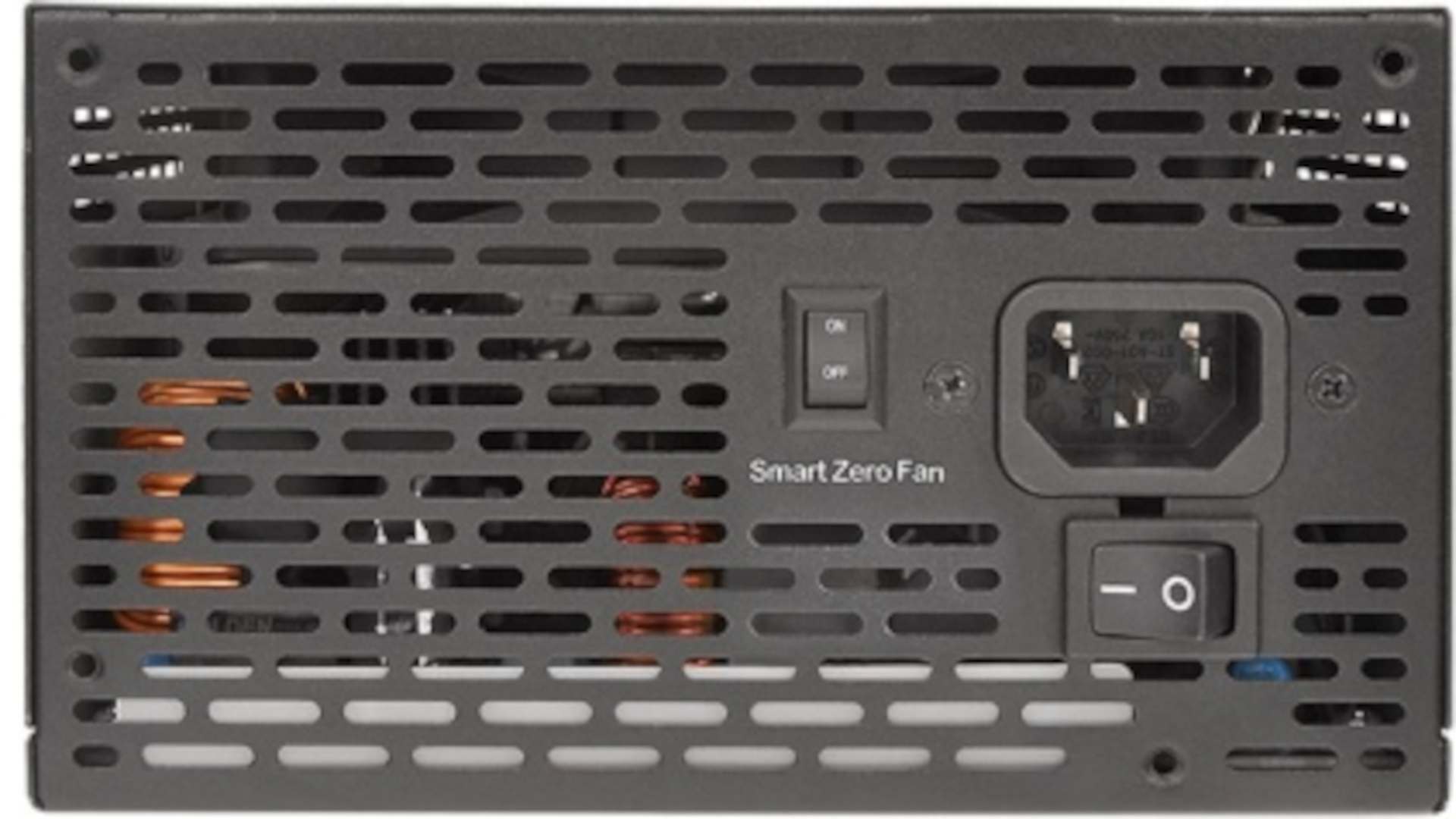 Thermaltake Toughpower PF3 850W Platinum General Information
| | |
| --- | --- |
| Model | Toughpower PF3 850W Platinum |
| Wattage | 850W |
| Efficiency Certification | 80 PLUS Platinum |
| Input Voltage | 100V – 240V |
| Frequency | 50Hz – 60Hz |
| Dimensions (L x W x H) | 160mm x 150mm x 86mm |
| Cooling | 140mm Hydraulic Bearing Fan |
| Fan Control | Smart Fan Control (SFC) |
| Modular Design | Yes (Fully Modular) |
| Power Factor Correction (PFC) | Active PFC |
| Operating Temperature | 0°C to 50°C |
| Protections | OVP, UVP, OTP, OPP, SCP |
| MTBF (Mean Time Between Failures) | 100,000 hours |
| Safety Certifications | CE, TUV, FCC, UL, EAC, RCM, BSMI, CCC, RCM, WEEE |
| Warranty | 10 years |
Thermaltake Toughpower PF3 850W Platinum Conclusion
Finally, the Thermaltake Toughpower PF3 850W Platinum power supply is a sign of the company's dedication to producing high-quality parts for arduous computing systems. The PF3 850W satisfies the growing demand for power-efficient solutions in a time of increased energy consciousness thanks to its Platinum efficiency certification.
Performance, dependability, and cutting-edge features are all combined in this PSU's well-designed packaging to satisfy the needs of both professionals and hobbyists looking for top-notch power delivery.
The Thermaltake Toughpower PF3 850W Platinum is a good option for a variety of PC builds thanks to its elegant design, modular cables, and small size, which not only improves the power supply's functionality but also helps with neat and organized cable management inside the chassis.
In order to meet customer requests for effective and quiet operation, a 140mm hydraulic bearing fan with smart control is included, ensuring maximum cooling performance while controlling noise levels.
Furthermore, Thermaltake's commitment to protecting connected components from potential dangers is highlighted by the extensive range of protective features, which includes over-voltage, under-voltage, over-temperature, over-power, and short-circuit safeguards. The brand's faith in the PSU's robustness and lifespan is further reinforced by the 10-year warranty.
Thermaltake Toughpower PF3 850W Platinum
Performance -

95%

Price -

97%

Value -

96%