Toshiba Libretto W105 Reviewthis is the Toshiba libretto w 105 also sometimes known as the w100 sister she B uses different numbers to track their corporate versus consumer retail product lines. This is a very unusual laptop that – 7-inch touch screens that are capacitive.
And here we have it compared to a 12 inch tablet the HP TM 2 so you can get an idea of the size. The TM 2 is a 12.1 inch capacitive multi-touch and it also uses an EMR pen. So you can see this guy is obviously way way smaller.
And now we're comparing it to the Sony Vaio P the 2010 model that we reviewed a couple of months ago. Another incredibly small ultralight computer. This guy does not have a touchscreen there's a very high resolution single standard glossy display and at such type of a full keyboard whereas this one uses virtual keyboards down at the bottom motion.
And this runs the VAIO on the Atom CPU. You can see it's quite a bit longer to give you that full size keyboard in the widescreen display. But they're both highly portable devices. This is certainly more mainstream with a keyboard and the standard display.
Ok so let's look at the libretto itself. And first gonna tell you this costs $1,100 it's not cheap and this sign no Toshiba made to show off their innovation capabilities for their 25th anniversary. It's a limited edition. So once these are sold out and they may be gone.
Anyway two capacitive seven inch screens. As you can see they have quite a bit of glare right here. And there's a webcam built-in over here. Very high quality webcam. And this button on right here brings up the virtual keyboard in Toshiba utilities.
This brings you back to Windows. It's the power button. And you can use it obviously at any angle from flat to normal laptop. This is the fan vent. You probably hear the fan already whizzing away. This uses a full Pentium CPU. This is not a Atom CPU.
So this thing has very good performance for video playback and pretty much anything else you want to do. Of course given the relatively small size of the displays you're not going to exactly be doing a lot of video editing probably on this.
But it could handle some modest video editing. Micro SD card slot up here under this plastic viewer. This is the top lid right here and you can see there's two more air intake vents over here and some more here. It's kind of understated phoe brush metal design with the chrome libretto logo.
It looks pretty nice it's not as flashy as the via P certainly in one of the bright colors. But the interesting thing is this is the top lid at the computer as you use it in the normal computer mode. So the computer section the motherboard and all that is actually up top which means you can rest this on your lap.
The bottom section does not get hot and it does not require ventilation. Big beefy hinge section over here. Little feet to support it. And this is a very large battery pack. It's a 36 watt per hour 8 cell battery according to Shiba. And it needs it given the relatively powerful for something this size CPU.
Runs for about three and a half hours under charge. Then here's your single USB port and this is your stereo jack for headphones or speakers. And again you probably don't want those who like the VOP the speaker is very quiet on this. Especially once the fan gets blowing.
The fan seems a little overzealous it's not really that hot a unit. But it runs like crazy. And here you have your wireless indicator and your charging indicator and that's where you plug in the power. I will show you the power brick which is very small. To give your very long cord with it.
The power brick itself is fairly compact. So slightly larger than the peas which is the smallest thing I've ever seen. But it's certainly portable not very heavy. Okay so libretto has a dual-core 1.2 gigahertz Pentium CPU. That's the Intel u 5400. Has 2 gigs of RAM Wi-Fi 802 – 2.1 with EDR.
It does not have a GPS and it does not have 3g. That you can obviously use a phone and tether with it or use a USB dongle for 3G access. They're going to take a look at some of the features of. As you can see here we have two screens running right now and you can have windows that span the entire thing or you can run different apps and different windows and you can use so shiva's utilities.
So we're going to open up Firefox. And you can see here right now in single mode. There are extra controls that Toshiba has added up here one of which shoots the window down to the lower screen. And then you tap it to bring it back up again.
And this one over here expands the window to take up the full length of the page. It's not much going down going on down right here on the Firefox page so we'll move to our own website. So you can see there. Now I have enlarged the font size to make it easier to actually touch on menu items.
That's one thing when the screen is this small Windows 7 has pretty good tablet features and is reasonably friendly for touch. You have things like multi-touch pinch and zooming panning with your finger. But still when the screen is this small the text is quite readable but it's hard to touch on menu item.s so now you can see what it's like and we'll flatten it out then you can actually scroll through just like that.
And we'll tap up here on the menu bar. As you can see Toshiba has an overlay to make it easier because they know what Jesus is not very easy to touch sometimes. So you've got a closed box up here and then you've got resize things drop it down. And all that kind of good stuff.
And move it up to just the top window for example. All those features are there to make your life a little easier when using touch. Because this does not work with the traditional stylus. Speed on this is great we're going to take a look at Hulu soon.
And flash playback in general is just fine and locally stored videos also play very well. But let's take a look at the Toshiba stuff. If you tap the keyboard button right here you can see you get a virtual keyboard. Now there are actually six available. I find this one the easiest to type on.
It gives you a little space between this and the windows taskbar down here it's going to accidentally hit icons and stuff. The next one expands the height a bit and gives you these keys in a more traditional location. That one's pretty usable. This one gives you a full keyboard with eight keys and all that kind of thing.
You'd probably never going to touch type on something this small. I can touch type on the other keyboard pretty decently but I'm used to using small devices. Next we got a split keyboard here. It's interesting if we're using this in portrait mode then automatically defaults to the split keyboard.
You have one part of keyboard here and one part of the keyboard here. And this then I'll show you that later too. And then another variation a straight split instead of the stagger burg anomic split. Lastly there's a number pad. So that's the Toshiba keyboard.
Yet the home button it just switches between the windows on the bottom standard windows interface and then toshiba's Bolton board which you might have seen if you've used other Toshiba laptops. Hit home again and you're back into full windows. So let's test that a little video playback.
Okay here we are in Hulu I've used the virtual keyboard to enter the URL. The the keyboard by the way has very nice haptic feedback. It's a real nice kind of scrubby feeling. It's it's not one of those annoying super vibrating things. And there's also an auditory clicking you can control that.
So we'll just pick a site from the front page here. This is just playing over our Wi-Fi network this is definitely not a netbook experience. So this is 1024 by 600 pixels and so is the lower display which is the same as netbook resolution all times -. In this case video playback performance is fantastic.
Makes you wish there was a VGA port on it but there is not. Let's move that up to full screen. So you can hear that fan roaring. That's the only drug like. You really want to use headphones with us to drown out the fan. So that's kind of a CPSC no get the season left with the color saturation there.
But you get an idea that video playback is excellent. It's a pleasant display. Plenty of glare on these displays unfortunately. It can make using the lower display and bright light difficult because you're catching the glare not seeing it. But the display brightness is average and the color saturation is very good on this.
The device does have an accelerometer. It rotates in one direction only which is kind of weird but okay. Which is that direction. Takes several seconds for Windows to reorient itself. And we're putting in this mode so we can show you two Shiva's ebook reader which is powered by Blio yet unreleased product that allows for interactive ebooks.
And the like and Leos performance is not so great. It does do these facing pages layout but text is generally speaking too small to read. I prefer using Adobe Digital Editions and Kindle on this honestly. So here we are in the so she bent books place which is really a Blio ebook reader.
You can see you get a nice facing pages here but the text is too small. There is a zoom tool but that'll basically blow the the pages off the screen which isn't so great either. Now one of the problems with this is this is supposed to support PDF and epub. And PDF is you know don't resize very well.
They you can't just change the font size for example you really have to enlarge everything. And this doesn't support epub at the moment. We tried a bunch of DRM free epubs and it won't load any of them. So hope it'll be some update to that but thank god meanwhile for Kindle Barnes & Noble Reader and Adobe Digital Editions which we'll take a look at in a minute.
So here we are now in Adobe Digital Editions which is an epub reader for DRM and DRM free epub books. And this is my favorite way to use it with two screens. I did stole you know facing pages book experience why should it have to be in portrait mode it can be in landscape mode and work quite well.
So you can see you've got facing pages and there's a little hotspot that you can touch to turn pages with this too. So that works quite well. Of course, you could put in portrait mode and just read up in one narrow window if you wanted to. But as an e-book reader certainly this works pretty well.
And you get a lot of text on the page and the font size is just fine. Of course, you can adjust your font size and W digital editions as well as Kindle to suit you. But this is this is very readable. Then we're going to take a look at Windows Media Player here and play a video that we have stored on our micro SD card.
Not exactly the fastest medium but nonetheless it should work just fine. So now we're playing a very high 6000 kbps HD video. You can see it handles it beautifully. It looks like a portable DVD player and it functions like one honestly. So again not your typical nip of experience.
And for the price it should certainly be better than your typical netbook experience. So it's a full Windows 7 computer here. It comes with MS Office 2010 starter edition. If you put in a product key you can actually upgrade that to a full version of Office instead of the starter Edition.
Does everything that a Windows computer does. It's not limited in the way that the iPad is obviously. So if you're looking for a really small computer on the go that's much more powerful in the average netbook or even the Sony Vaio P in terms of horsepower the libretto is it. Again it's kind of a very unusual design. This is for you gadget lovers out there and this probably is the future of computing. There are a lot more features to talk about but we can't fit them all in this.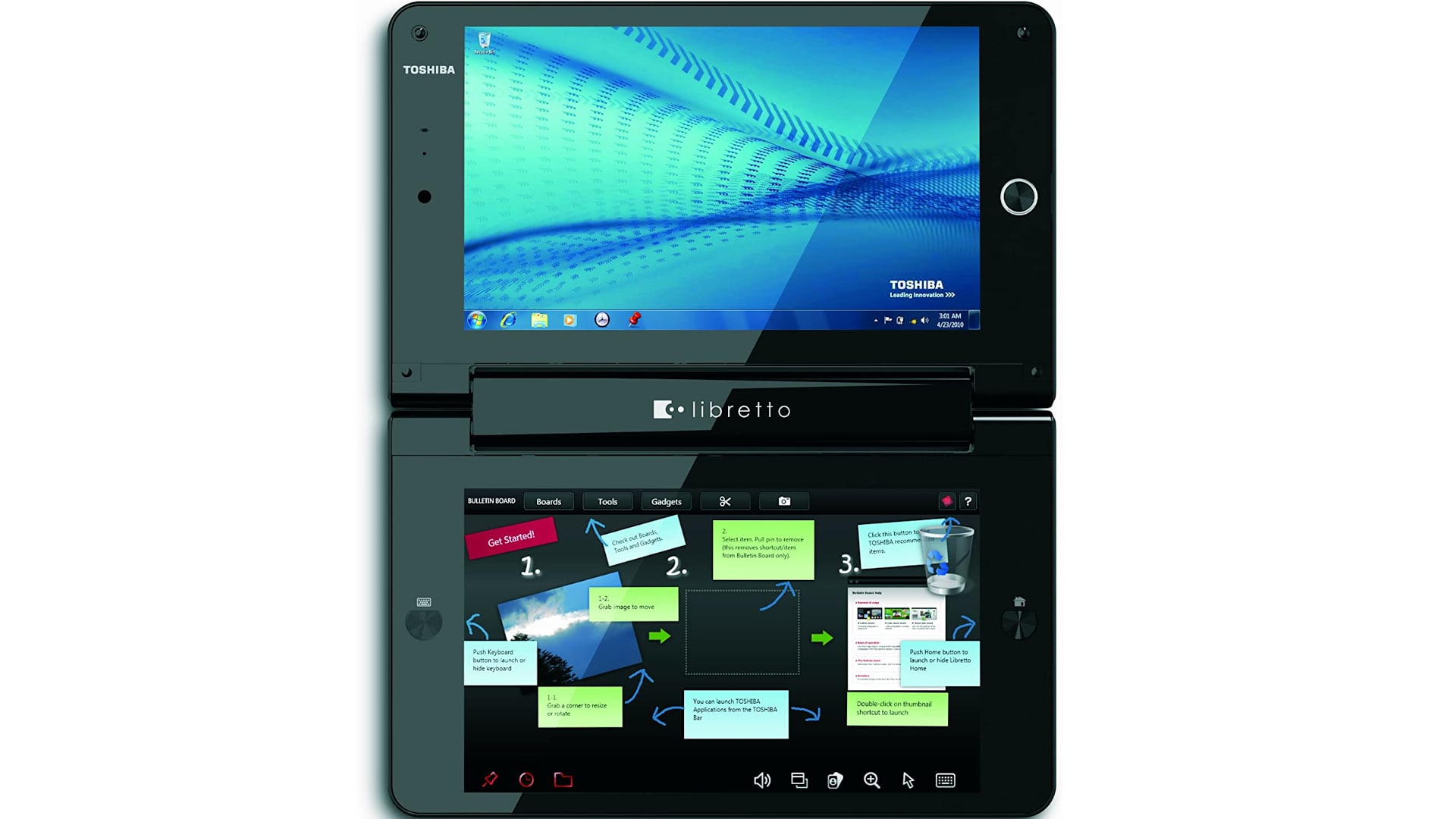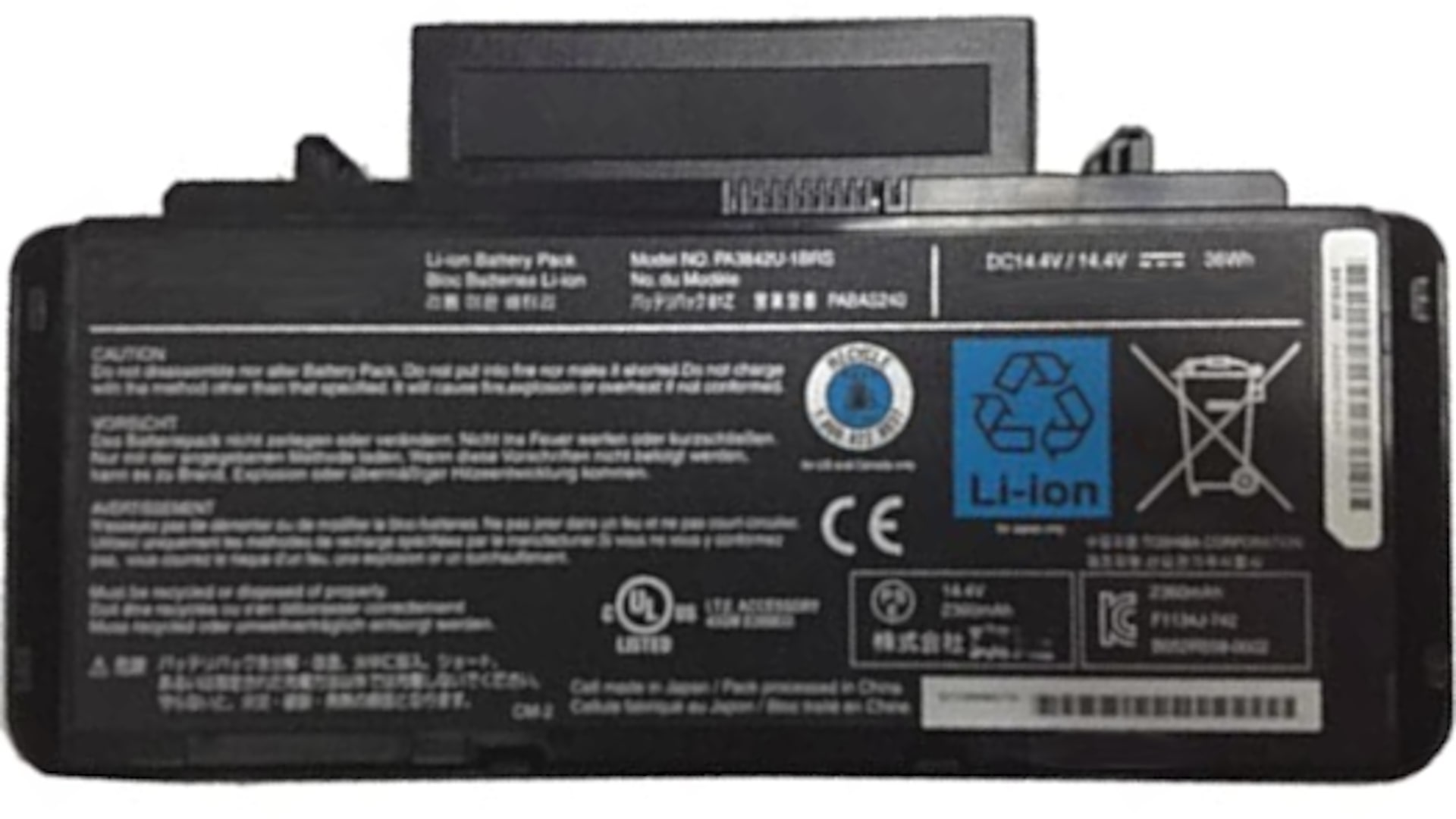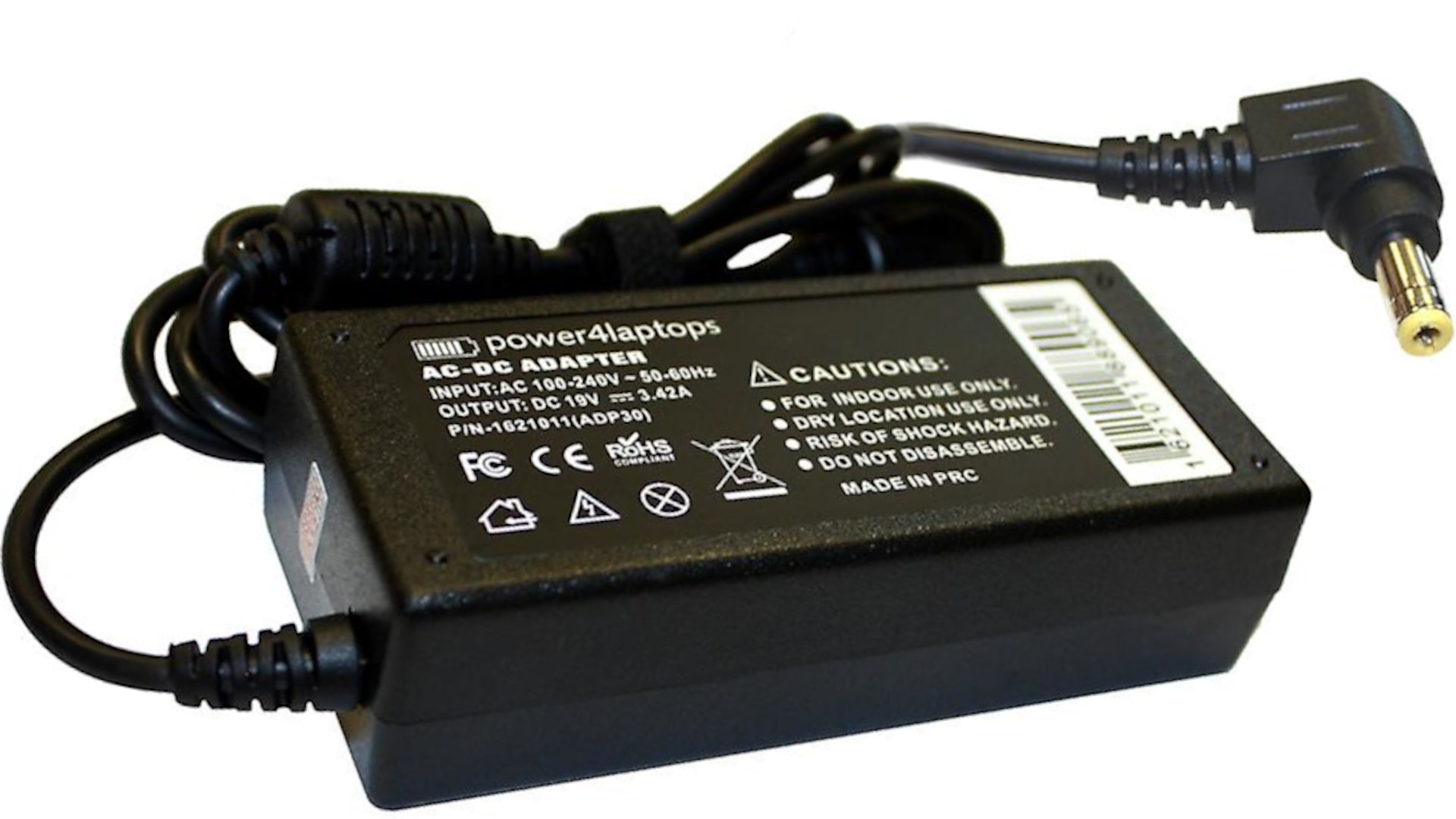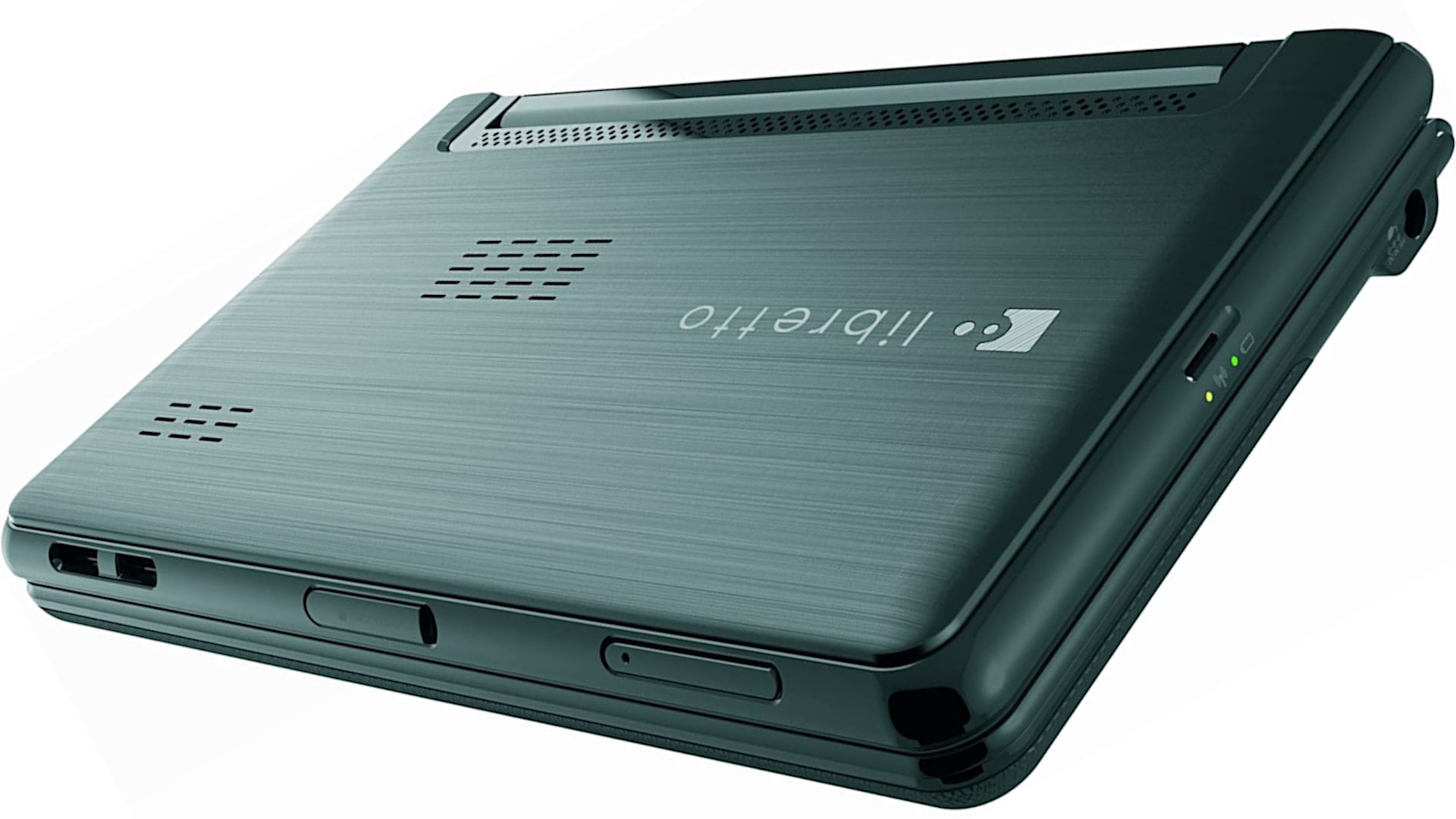 Toshiba Libretto W105
Performance -

95%

Price -

94%

Value -

95%