Most people who are looking for a wireless router will be looking for something to replace the built-in router that most internet and DSL modems come with as standard. Furthermore, while inexpensive routers like the TP-Link Archer C50 may accomplish the essential functions, they typically do not offer a significant improvement in performance, raising the question: for whom are they intended?
After testing the TP-LINK Archer C50 Router for a week, our reviewers concluded that while it is a competitively priced router, it might not be worthwhile, particularly if many people need an internet connection at once.
The TP-LINK Archer C50 Router is a product created by a company that is fixated on perfecting the little things. With the dual-band frequency, you'll gain a ton of experience and have ample speed for your activities.
TP-LINK Archer C50 Router Specifications
The TP-LINK Archer C50 Router feels somewhat frail in the hand due to its small size and low weight plastic construction. But you can't expect a heavy-duty body at this pricing point. Fortunately, it's not ugly—the router is entirely black, with a sectioned design and glossy finish. Due to its diminutive size, its most noticeable feature is the row of brilliant green LEDs on the front.
Nevertheless, it has a respectable appearance, so you won't feel obligated to cover it up. That's fortunate because you don't want to slow down this router in any way. Overall, a cheap router like the TP-Link Archer C50 can't reasonably be expected to do more.
TP-Link made setup incredibly simple, recognizing that the majority of customers buying the Archer C50 probably haven't purchased routers all that frequently in the past. Rather of being in a brochure that is easily misplaced, the instructions are printed on the exterior of the box.
You simply need to scan the QR code that is printed on the side of the box with your smartphone, download the app it links to, and follow the on-screen instructions. With our 250Mbps Xfinity subscription, we set it up in our home, and the entire process took just two minutes. The administration portal was then accessible, and we were able to update our SSID and password.
In 2014, the TP-LINK Archer C50 Router was made available. It is actually powered by MediaTek MT7620A chipsets running at 580 MHz, 64 MB of RAM, and 8 MB of memory. The Archer C50's maximum speed is typically 300 + 867 Mbps, and the AC1200 router operates with IEEE 802.11a/b/g/n/ac standards.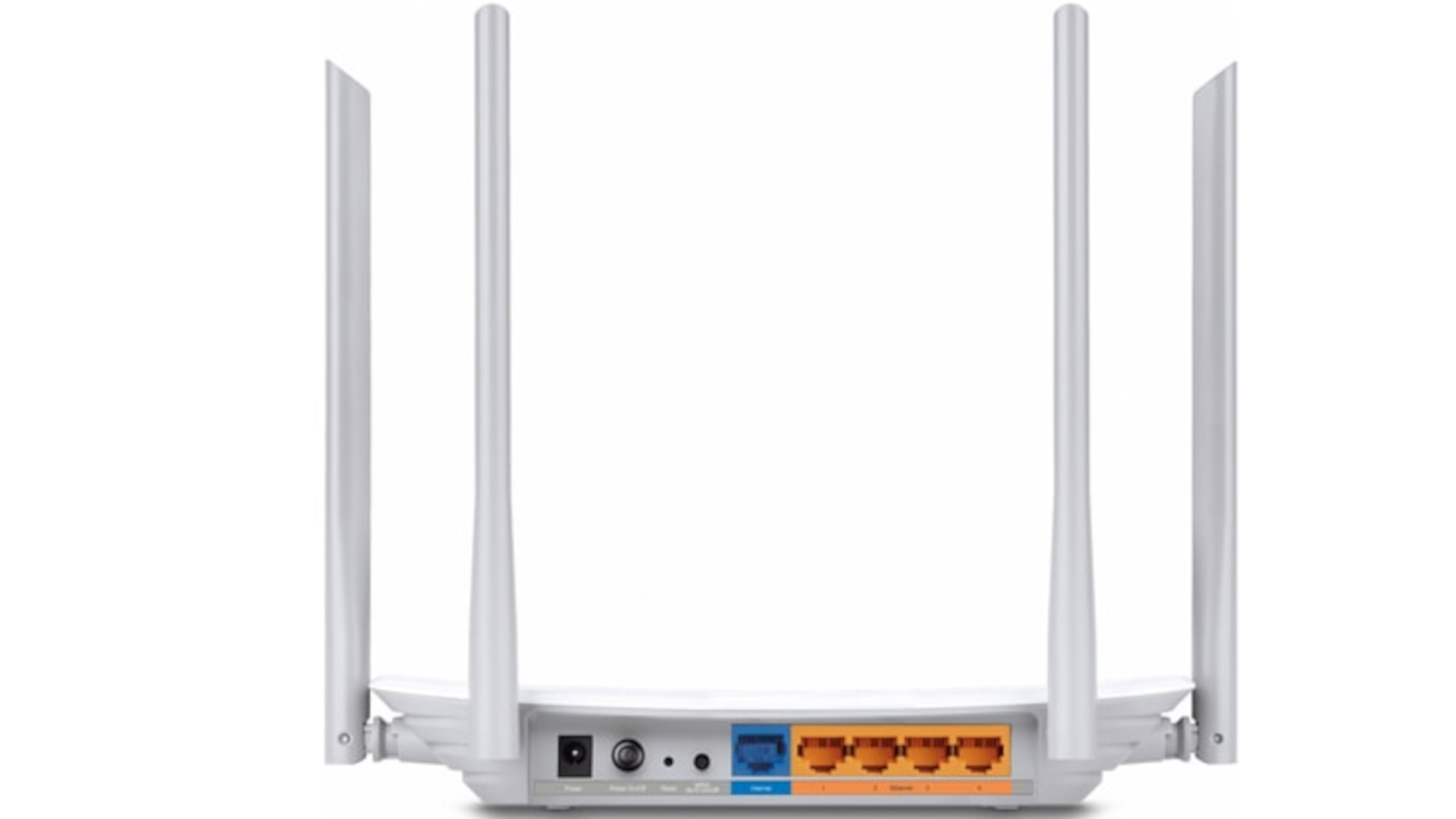 The Archer C50 router's Guest network, which creates a separate network just for visitors, is a wonderfully helpful feature. There is one USB 2.0 port (s). 4 10/100 Mbps LAN ports and 1 10/100 Mbps WAN port make up the Archer C50 router.
TP-LINK Archer C50 Router General Information
Standards
Wi-Fi 5IEEE 802.11ac/n/a 5 GHzIEEE 802.11n/b/g 2.4 GHz
WiFi Speeds
AC12005 GHz: 867 Mbps (802.11ac)2.4 GHz: 300 Mbps (802.11n)
WiFi Range
3 Bedroom Houses4× Fixed AntennasMultiple antennas form a signal-boosting array to cover more directions and large areas
BeamformingConcentrates wireless signal strength towards clients to expand WiFi range
WiFi Capacity
MediumDual-BandAllocate devices to different bands for optimal performance
2×2 MU-MIMOSimultaneously communicates with multiple MU-MIMO clients
Working Modes
Router ModeAccess Point ModeRange Extender Mode
TP-LINK Archer C50 Router Hardware
| | |
| --- | --- |
| Processor | Single-Core CPU |
| Ethernet Ports | 1× 10/100 Mbps WAN Port4× 10/100 Mbps LAN Ports |
| Buttons | WPS/Wi-Fi ButtonPower On/Off ButtonReset Button |
| Power | 9 V ⎓ 0.85 A |
TP-LINK Archer C50 Router Security
| | |
| --- | --- |
| WiFi Encryption | WPAWPA2WAP3WPA/WPA2-Enterprise (802.1x) |
| Network Security | SPI FirewallAccess ControlIP & MAC BindingApplication Layer Gateway |
| Guest Network | 1× 5 GHz Guest Network1× 2.4 GHz Guest Network |
TP-LINK Archer C50 Router Performance
The TP-LINK Archer C50 Router was unable to reach the claimed speeds throughout our tests. As mentioned, we tested the router using a 250Mbps connection, but while using a wired network, we were only able to reach 85Mbps. Due to the strength of the wifi signal, we were unable to achieve speeds of more than 65Mbps throughout our tests. Initial testing led us to suspect that Xfinity was having problems, however repeated testing carried out throughout the day continuously provided the same results.
Things begin to degrade even worse when numerous devices are simultaneously consuming large amounts of bandwidth. We discovered that when streaming some music through our Apple HomePod, our internet speed fell to 47Mbps. The temperature sank considerably lower when we were watching YouTube. No matter what we did, even with just one connected device, we were unable to even come close to the advertised internet download rates.
Despite how terrible this seems and how bad it is, there is one solution that has some promise. The residence where we tested the router is around 2,000 square feet in size, has three storeys, and the router is positioned on the central floor. As soon as we got the router out of the box, we knew the signal strength and range would be insufficient. We were totally off base.
Throughout our entire house, we were able to keep the same download and upload speeds. We conducted our tests in the upstairs bathroom and the basement, and we were unable to find any slowdowns other than the already sluggish signal. The shooting range of the Archer C50 left us pleasantly surprised.
This router probably isn't worth the money if your high-speed internet connection is more than 50 Mbps. If you have DSL and, more specifically, if your modem does not include a built-in router, you might be able to achieve some respectable range from this router, provided you do not have an excessive number of devices connected to the internet at once, which is not usually the case.
Final Thoughts on TP-LINK Archer C50 Router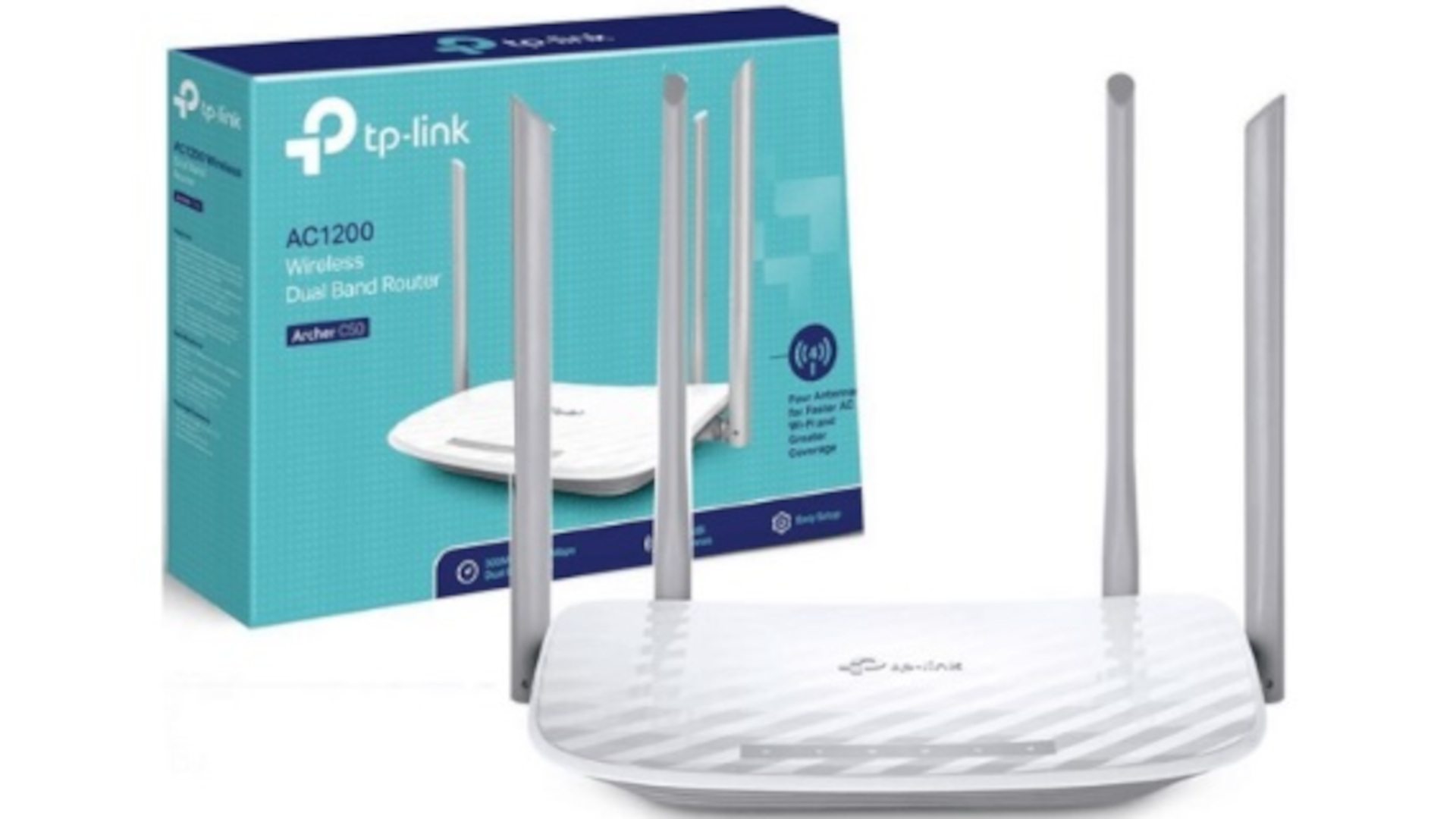 You shouldn't anticipate high-end performance from a router in this price category, but it is an issue if it can't even deliver the promised speeds over a broadband connection. However, the lengthy range is sufficient to justify a recommendation if you don't have a broadband connection and you won't be constrained by the router's restrictions. Simply said, it's not designed to handle much in the way of multi-device streaming.
TP-LINK Archer C50 Router
Performance -

97%

Price -

97%

Value -

97%