When the bulb indicates that the signal is poor, you should be aware that anything is wrong. I made the decision to buy a WiFi amplifier some time ago. I concentrated on testing the Xiaomi WiFi amplifier with the note Pro because I also enjoy testing gadgets. I'll talk about my experience using this item in my review.
After the generally well-regarded Mi WiFi Extender 2, Xiaomi has created the Mi WiFi Extender Pro. This device's job is to boost the WiFi signal if our current router, for example, does not cover the entire flat. In the bedroom, my covering was problematic. Something needed to be done since some gadgets demanded improved coverage.
Take use of the internet at any time, wherever! Say goodbye to WiFi dead zones with the XIAOMI Mi WiFi Range Extender Pro, which has a built-in 2 x 2dBi antenna and a 300Mbps transmission speed. It fully addresses the issue of signal loss and weak area connections.
XIAOMI Mi WiFi Range Extender Pro Design & First Impressions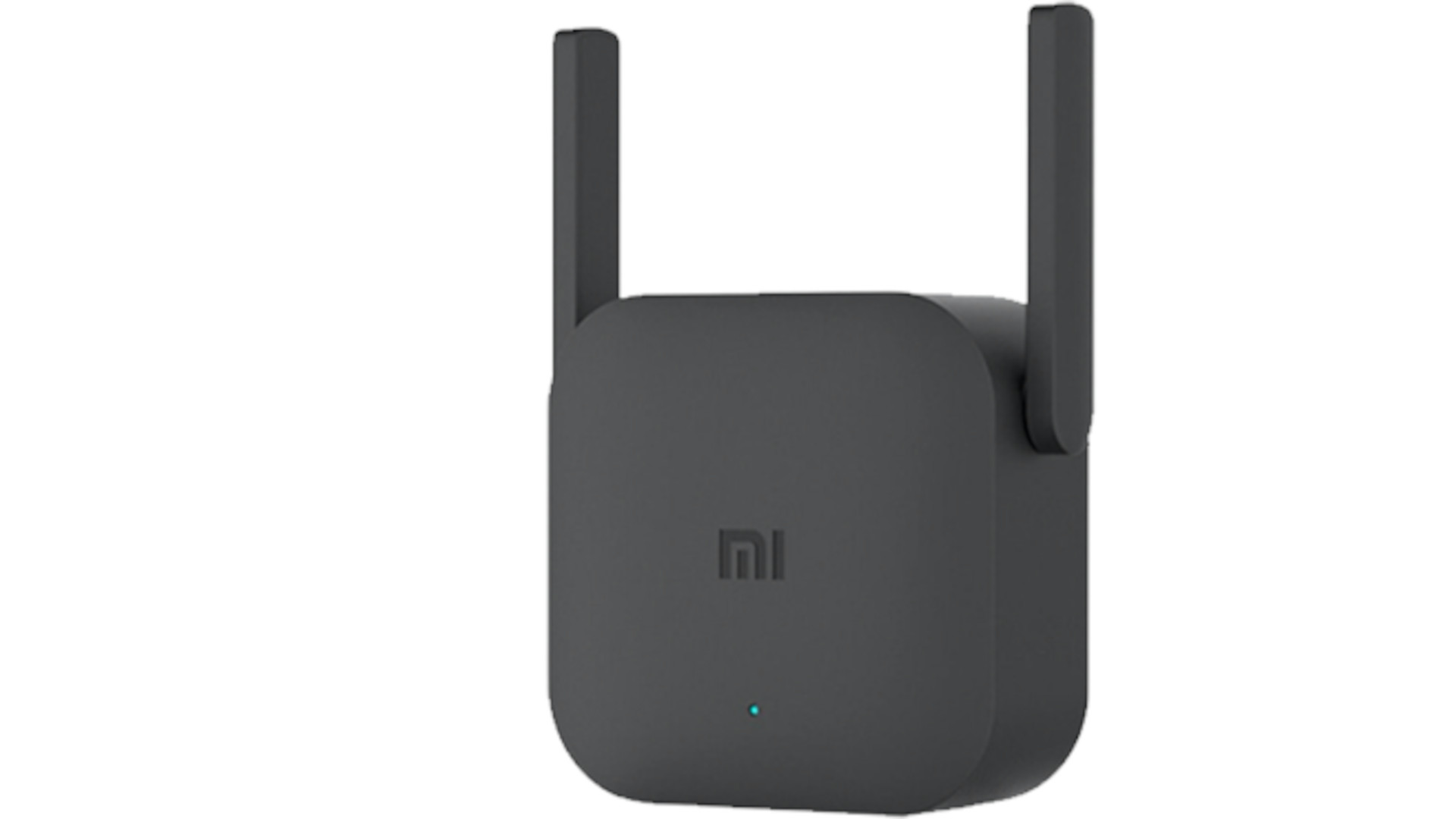 XIAOMI Mi WiFi Range Extender Pro uses a Type A power connector as opposed to earlier models of the Mi WiFi Extender, which plugged into a USB port. Although you can no longer use it with power banks, this is far more practical for people who live in China or other nations that utilize Type A sockets.
The form factor has also been modified to support the Type A plug. You no longer receive a very thin, portable stick but a small square with two antennae on either side. On the front, directly behind the Mi logo, is a notification light.
It seems like a bad design decision to move the reset button to the bottom. It hurts to blindly insert a SIM removal pin into the hole while the gadget is connected in. If the hole had been on the front, this might not have happened.
The product's design aesthetic has not altered, despite the shift in form factor. The casing for the gadget is composed entirely of matte-black plastic. You can tell that the Mi WiFi Extender Pro is a Xiaomi product just by looking at it. Elegant but simple!
Compared to its predecessors, the XIAOMI Mi WiFi Range Extender Pro is less portable. The Mi WiFi Extender 2 was very easy to tuck into the pockets of my luggage, but the Pro was more difficult. Purchase the Mi WiFi Extension 2 if you want to take the extender with you everywhere you go.
XIAOMI Mi WiFi Range Extender Pro Features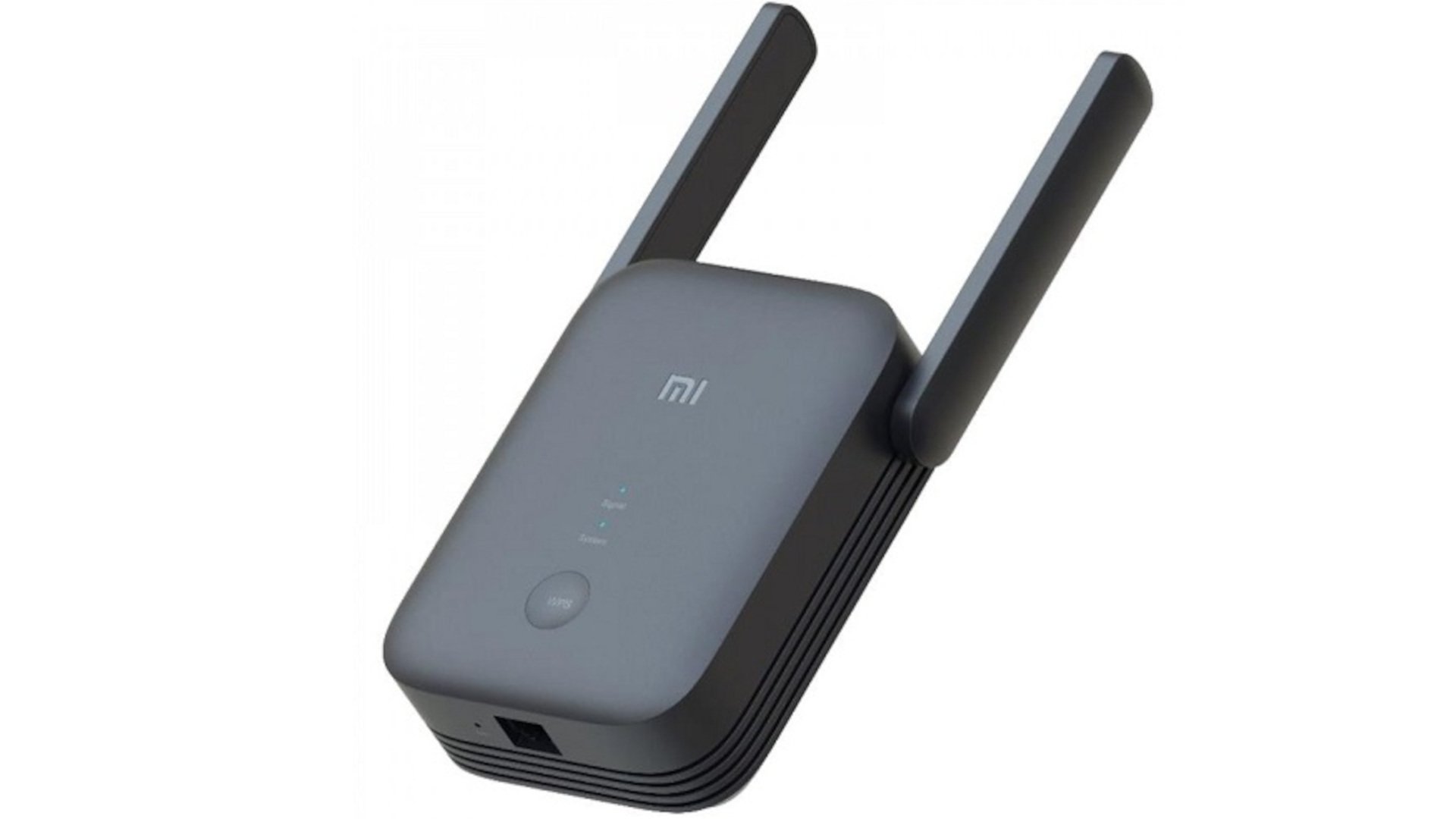 Two extra antennas on the Xiaomi WiFi Amplifier Pro effectively increase your internet connection. You won't have to be concerned about dead zones or other problems while attempting to access the internet from a far-off location in your house or place of business. It provides excellent utilization without any lag or disruptions thanks to its reliable signal transmission.
For improved usage, the 2.4 GHz wireless WiFi amplifier automatically changes its firmware. Additionally, it has a power-saving design that lowers your electricity costs. You'll never again have a sluggish internet connection with the Xiaomi WiFi Amplifier Pro by your side. The WiFi Amplifier Pro with 2 Antenna combines a host and a sub-machine. A 22 antenna on a Sub Machine is comparable to a 300Mbps wireless transmission rate on a typical router. Better coverage and stable performance.
XIAOMI Mi WiFi Range Extender Pro Application & Setup
The XIAOMI Mi WiFi Range Extender Pro may be set up in the same way as earlier Mi WiFi Extender models. Install the Mi Home app, connect it in, and look for "WiFi Extender Pro" in the device list. After being prompted to join the extender's WiFi network, just let it run its course.
The indication light will change from flashing yellow to solid blue after setup is finished. In the event that it doesn't, setup was unsuccessful, and you must start over. Keep in mind that if you try to use 5GHz WiFi with the Pro, the configuration will not work.
Even when you disconnect it, it will continue to be attached to your home's WiFi network. The light should switch back to yellow, indicating that it is ready for configuration once more, when you push the reset button for an extended period of time with a pin to change the WiFi network.
The app offers a variety of activities. As you move throughout the home, you may seamlessly switch between the router and extender networks by enabling WiFi roaming, which enables you use the same network name as the original WiFi network.
The WiFi network name and password for the extender may then be modified using the app. You may also look at the connected devices to the extension. There are a few other functions in the app that I won't be discussing here.
XIAOMI Mi WiFi Range Extender Pro Specifications
| | |
| --- | --- |
| Product Model | R03 |
| Dimensions: | 80 x 54 x 70 mm |
| CPU:  | MT7628K 580 MHz |
| ROM | 2 MB |
| RAM | 8 MB |
| Antenna Type: | 2 external antennas |
| Wireless Standards | IEEE 802.11b/g/n |
| Signal Rate | 2.4 GHz, up to 300 Mbps |
| Wireless Security | WPA-PSK/ WPA2-PSK encryption |
| Power Supply | 100-240 V/0.35 A |
XIAOMI Mi WiFi Range Extender Pro Speed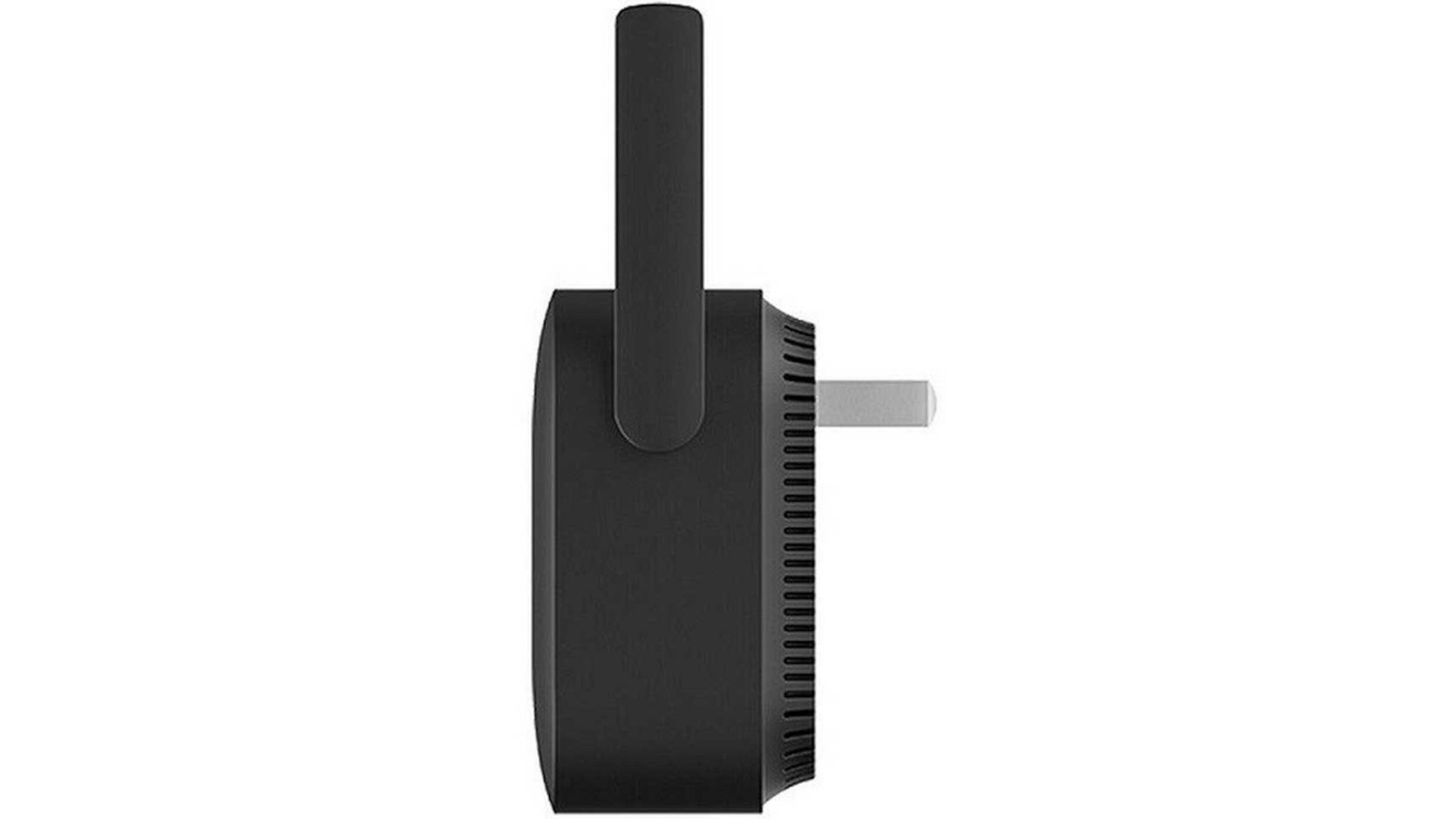 Despite the "pro" in the name, the Mi WiFi Extender Pro does not support 5GHz WiFi, much as the Mi WiFi Extender 2. This is reasonable for the price range. We are getting a great deal because Challenger sells comparable WiFi extenders for S$30.
If you only obtain 20-30Mbps download/upload, do not be alarmed. The Mi WiFi Extender Pro actually offer 300Mbps WiFi, therefore Xiaomi did not mislead. The limits of 2.4GHz WiFi are the problem. You may read a pretty fantastic article I found online that discusses this here.
The speed of 2.4GHz WiFi from your router is the limitation; theoretically, a WiFi extender can provide rates of up to half that. And with the Mi WiFi Extender Pro, we do actually come quite close to 50%. I had it plugged in directly outside my room for this test.
My router's 2.4GHz WiFi only provides me with a maximum upload/download speed of 50Mbps on a typical weeknight. When I'm in my room, that drops to less than 10Mbps. With the Pro, I can receive about 20 Mbps from my room, which is a substantial boost.
XIAOMI Mi WiFi Range Extender Pro Conclusion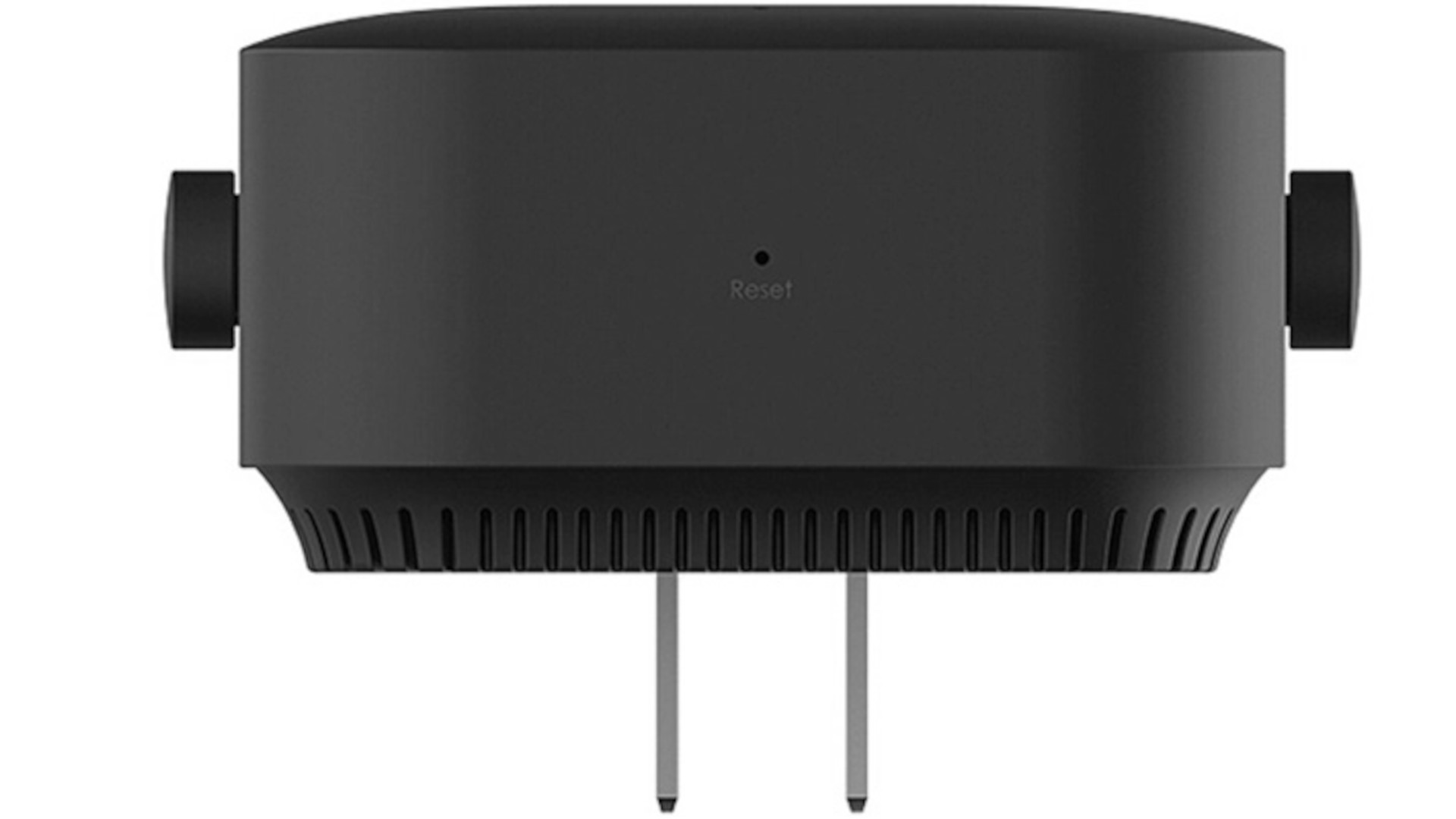 Now for the long-awaited response to your query. Do you want to purchase the Mi WiFi Extender Pro? Sadly, I have to say no. The normal Mi WiFi Extender 2, which costs 49, offers better value if you require a cheap WiFi extender.
Do not misunderstand me. For 802.11n WiFi extenders, the Mi WiFi Extender Pro's pricing is rather alluring. But the additional features are just not strong enough to persuade me that it is a superior choice to the standard Mi WiFi Extender 2.
XIAOMI Mi WiFi Range Extender Pro
Performance -

97%

Price -

98%

Value -

98%