In this article, I give you my XPG Xenia 14 review with specs included. This is probably the best 14-inch ultrabook you've ever heard of. So, why do I say that it's the best ultrabook you've ever heard of? Well, you probably haven't heard of it, maybe if you're an enthusiast.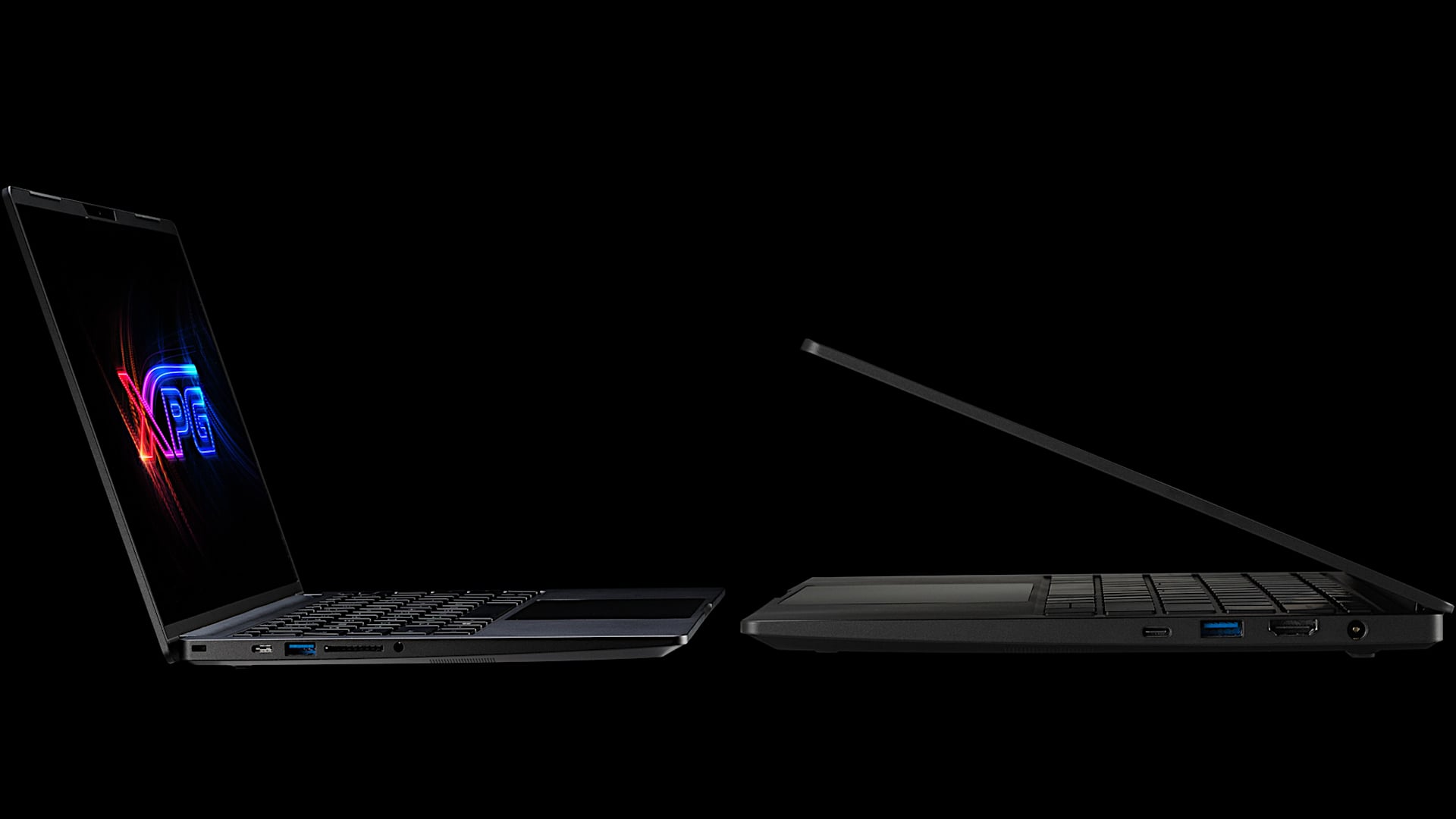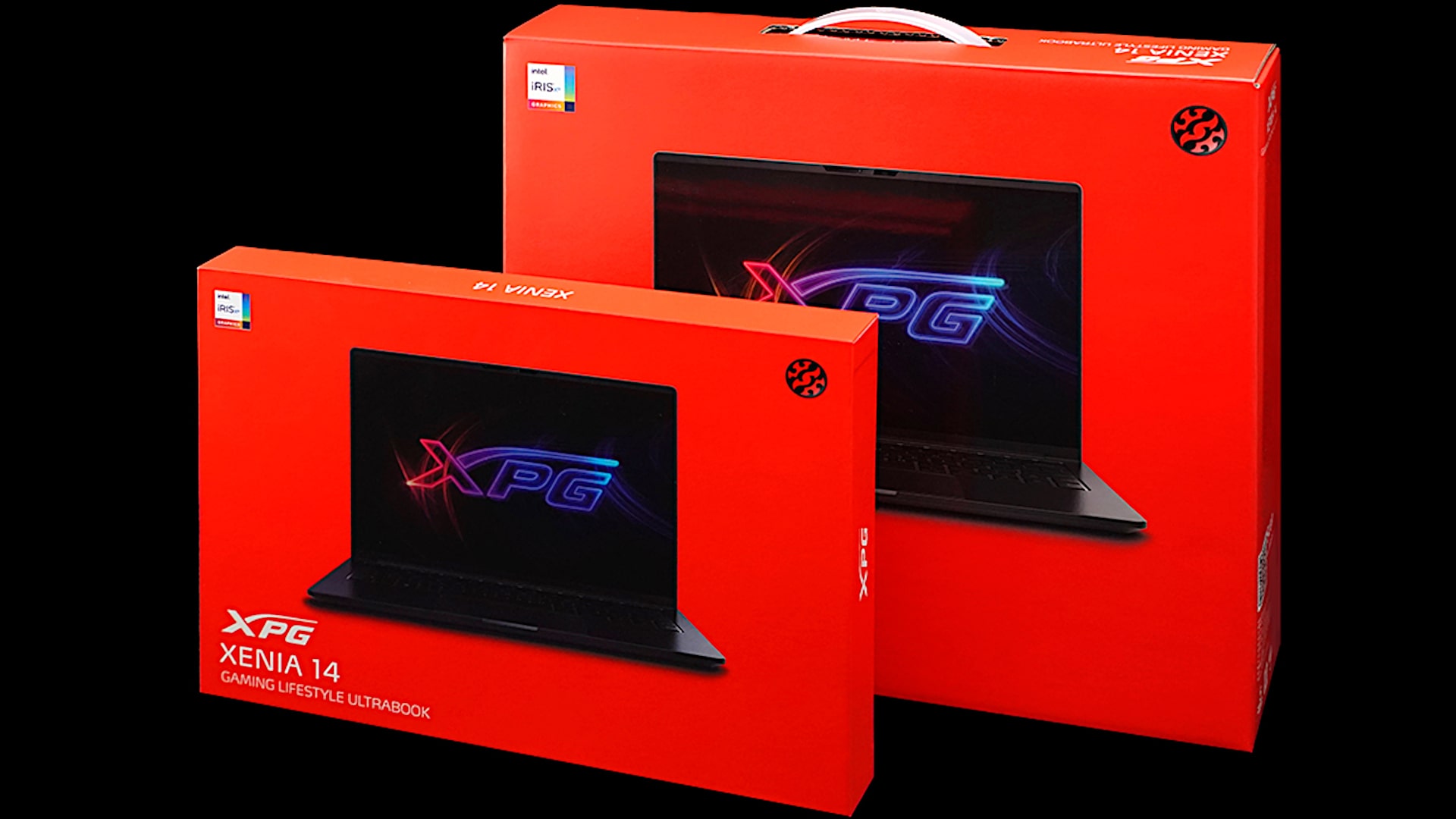 In the year 2020 we saw the XPG 15-inch model which was supposed to be a gaming laptop with RTX 2060 graphics and a nice first attempt but this one the ultrabook I think does a lot of things that you just don't see anymore.
First off, besides the fact that it's a very light move over LG Gram 930 grams which are 2.13 pounds of magnesium alloy chassis. That's pretty rigid considering its magnesium alloy which tends to be more flexible and well light as well.
But, you've got lots of ports on this thing for something this thin and this light. You've got HDMI 2.0 b on board, you've got two USB-A ports, you have thunderbolt 4, and a USB-C port that supports DisplayPort out nice of course a headphone jack onboard.
So, compared to something like the XPS 13 and some HP Inspector laptops that are just USB-C saying we don't have room for all that stuff. Well, guess what? I guess there is potentially room for all that stuff.
Beyond that, we have a 16 by 10 aspect ratio display and I know how much a lot of you love that these days you got a little extra screen height it's Full HD plus so it's 1920 by 1200 resolution. There's no higher resolution option but at 14 inches it's fine and it's a pretty nice looking display too.
It gets decently bright, it seems brighter than it measures I think because it's not particularly blue light so it comes across as being white. Though the color calibration is pretty good, you can see the metrics in the image below. They're good as well.
Now, one thing to note about the display is it is matte which is great and it's non-touch so if you're hoping for a touch screen ultrabook this is not your machine.
We have intel 11th gen inside which is what we would expect in 2021. This is an ultrabook, you can get it with Core i5 and Core i7 CPUs.
The price starts at around $1100 for the pre-release pre-order model for the i5. You can get it with a bundle with headphones and some other gear and stuff like that. And, we have Intel Iris xc graphics.
So, the interior expandability of the parts is just unusual and a company like Adata makes RAM they make SSDs they focus on these things perhaps and that's a good thing.
In today's ultrabook where almost everything is soldered on a motherboard except for the SSD, we have two RAM slots in this skinny little light thing. We have not one but two M.2 SSD slots. The first boot one is PCI e4 and you get an Adata 512 GB SSD and a socketed wi-fi card Intel ax-201.
So it takes a lot of boxes for those who are more enthusiastic and are inclined to upgrade their laptops. One plus and minus at the same time is XPG aka Adata thought it would be a good thing to give you 16 GB of RAM as a single module there are two slots so that way it's single-channel so performance isn't quite as good as it could be. Especially for the Intel Iris XC integrated graphics they did this so if you did upgrade memory you wouldn't have to throw a stick away but at the same time you're not getting the maximal dual-channel performance so there's that.
The keyboard is backlit and white and it's multi-stage and it's a really good feeling actually. It's pretty crisp, its return springiness is nice. It's only 1.2 millimeters of travel, that's pretty short but it doesn't feel that short somehow probably because of the cushiness yet the springiness and none of that bottoming out feeling that you might get say with a Razer Blade or an XPS 13.
It has a very large Microsoft precision trackpad obviously. It's finished in black and matte black, I know a lot of people like matte black I think it's really nice and classy looking. It's hard to fault the way this thing looks either. It's pretty shocking how many things they've done right here.
In terms of performance, this is a standard ultrabook with a Core i5 or Core i7 CPU. I have the core i7 so it's just where it should be for an ultrabook like this. We don't see actually a lot of variety among premium ultrabooks that have the same processors and the same graphics inside.
Thermals are well handled. This ultrabook has 11th gen 10-nanometer pretty efficient platform and no complaints about thermals online. No throttling, no noisy fans, you really don't hear the cooling much. When we look at the motherboard we'll talk about some other interesting things too because you're going to want to see that.
Lastly, there's battery life. 53 wattage batteries in here so that's about like an XPS 13. That's a good capacity battery for a 14-inch ultrabook and you get a 65-watt charger. So, obviously, this is going to vary depending on what you're doing with it but our usual light test of Microsoft Office a little bit of Slack a little bit of Zoom calls that sort of thing with brightness set to 150 nits and we reach 10 hours.
So, that's pretty nice obviously most of you might want to set the brightness a little bit higher do something more demanding but pretty much this should be a most of the day laptop for those of you out there.
Taking off the bottom cover is easy. It's just phillips head screws the two in the front are shorter remember that when you put it back together again. Obviously the ventilations here and these are the speaker grilles. The speakers are actually pretty loud and pretty full sounding for a very thin and light ultrabook. Don't expect it to replace your stereo system you know what i mean.
And taking off the magnesium alloy cover. That's what the underside looks like. And here are the internals. So battery right here. Is right here the a data ssd is right there 512 gig is what you get pcie 4. Those are still a little hard to find and pretty expensive so i'm happy that they actually did put that in for this new intel 11th gen platform.
And one thing to note is see this whole spot right here with nothing in it sure it looks like they're going to make a version of this with dedicated graphics. Now don't expect an rtx 3070 or something in here obviously that's just not the room and the cooling for that but maybe some Nvidia mx level graphics I don't know what they have in store but this is where it would be soldered and this is where the fan would go if and when they actually do that.
If you want to put in a second ssd the slot is over here for a 2280 drive would run the length right there with your screw mount for that. And that extra special sauce you just don't see in an ultrabook anymore is the ram slots right here.
So there's the ram made by no surprise a data. Now again like i said the way it ships is with one 16 gig module. They sent us a second to put in ourselves we could benchmark it both ways. Didn't make a huge difference in performance except for intel iris xc graphics benchmarks there.
But keep that in mind because here in the united states uh you know most of us shop at big box stores where you just don't get things like ram upgrades typically. And lastly the socketed wi-fi card is right there intel ax201 standard fare for this platform.
So that's the xpg xenia 14 really I am impressed and never expected to be like i said this much the build quality on this is nice it's insanely light and has a 16 by 10 aspect ratio display. It's unusually upgradable for an ultrabook it has plenty of ports including thunderball 4 and a full-size sd card slot.
The only thing i would fault them on is their choice to give you 16 gigs of ram as a single module. I know they think that's efficient so you don't have to throw out any ram if you upgrade but you'll get a little boost if you do put a second module in for dual-channel.
But a lot of folks are not technical enough to know about that. In the united states most of us don't have computer services tweak our laptops before we bring them home from big box stores right. But other than that thumbs up.
XPG Xenia 14
Performance -

96%

Price -

93%

Value -

95%